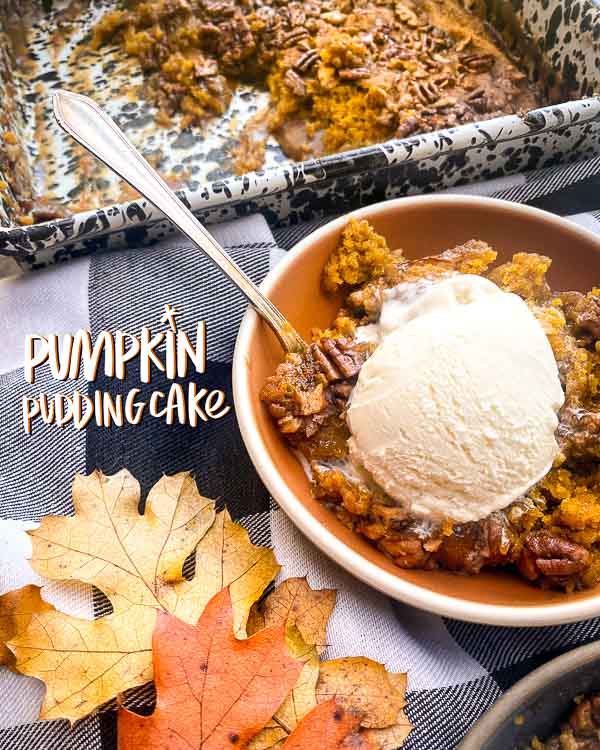 For all of you who loved this blueberry pudding cake that's in my arsenal, here's an autumn version- Pumpkin Pudding Cake! This cake is a cross between a bread pudding, a pumpkin pie, and a tasty doughnut. It also kind of reminds me of my favorite thanksgiving sweet potato dish!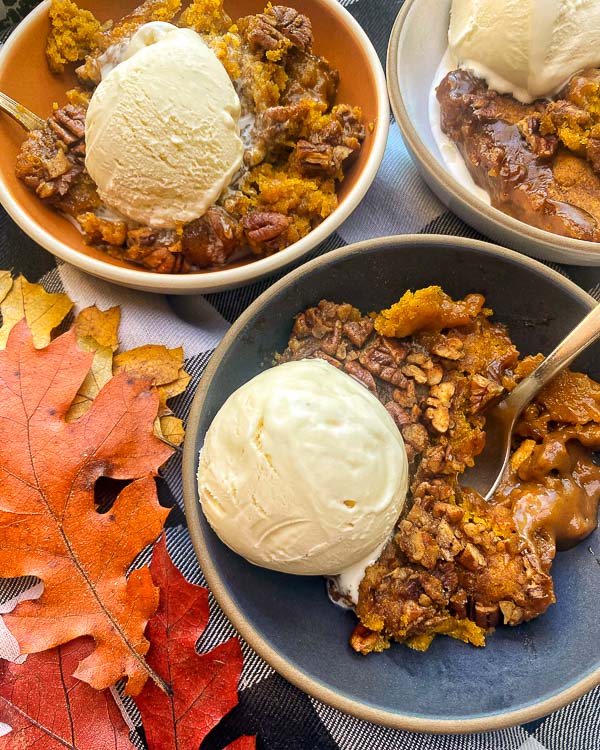 Magic happens when you pour hot water and on the brown sugar nut mixture on top of the batter; you get the tastiest brown sugar glaze.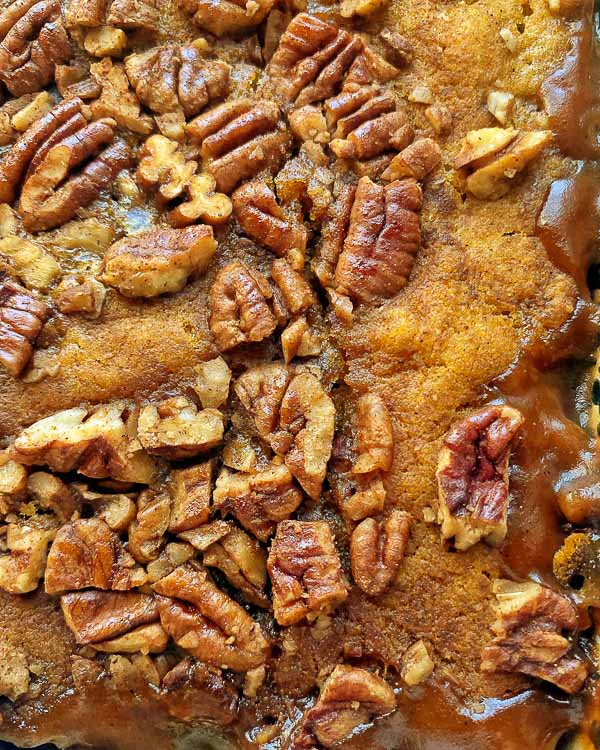 I shared some with my neighbors because it would have allllllll been gone if I had it in my kitchen long enough. So good!
Ingredients involved: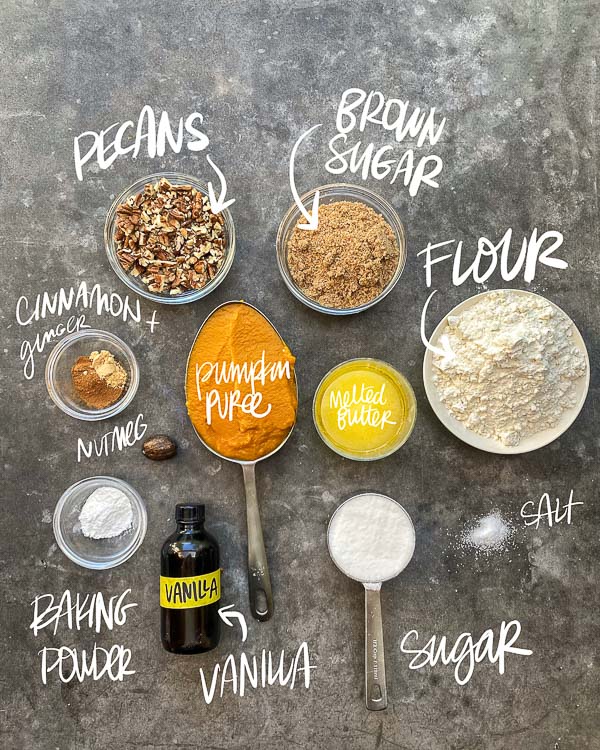 Mix the batter!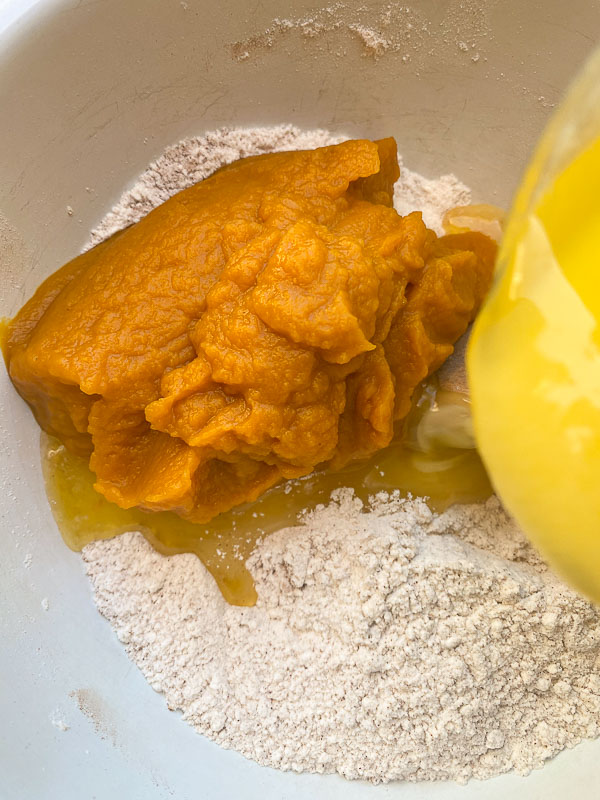 Put the batter in prepared pan.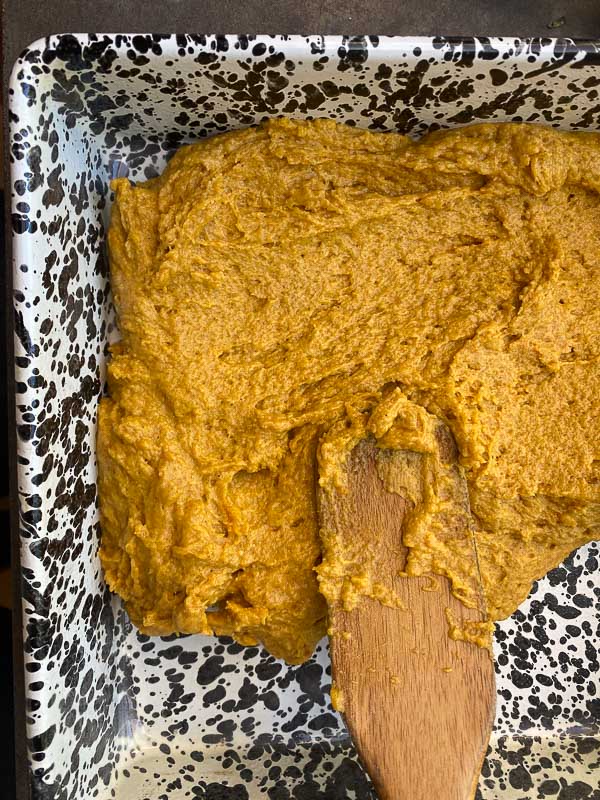 Mix the topping ingredients together.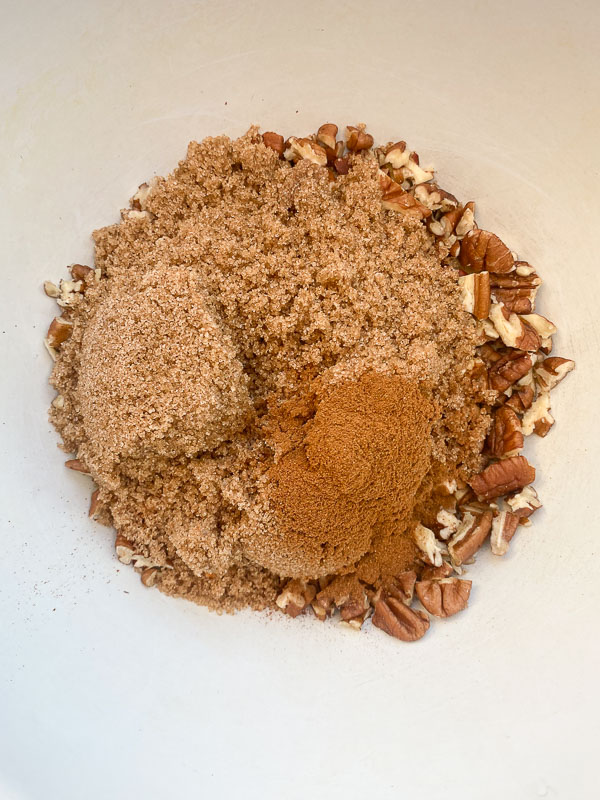 Put them on top of the batter. Pour hot water on top of batter!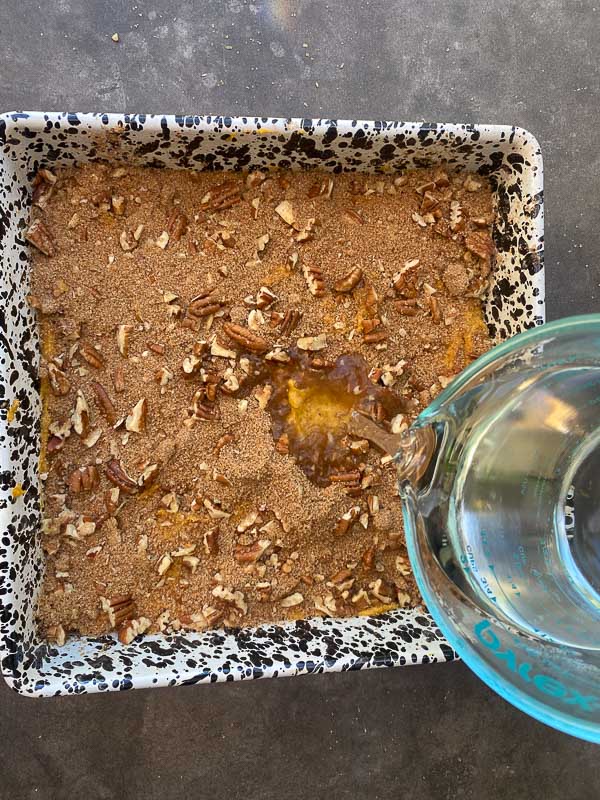 This is going to make an incredible sauce on the bottom of the cake.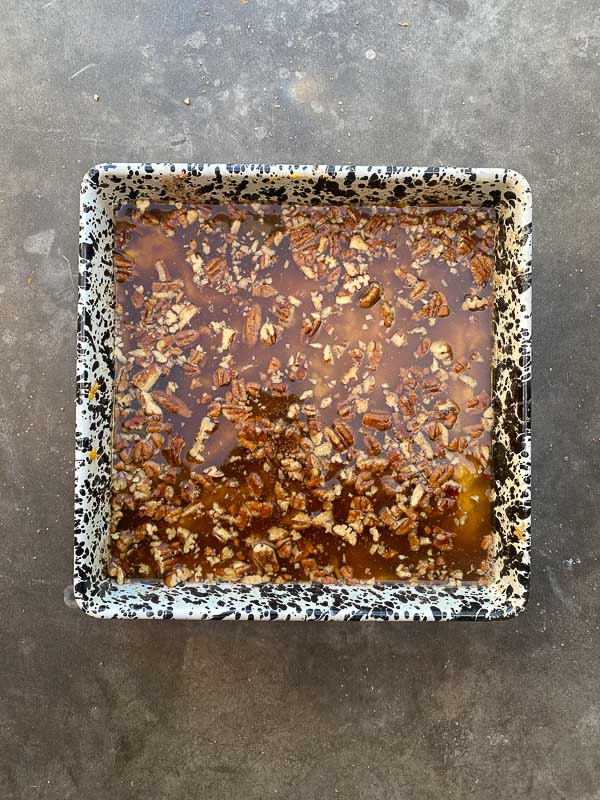 DONE!
The pecans!!!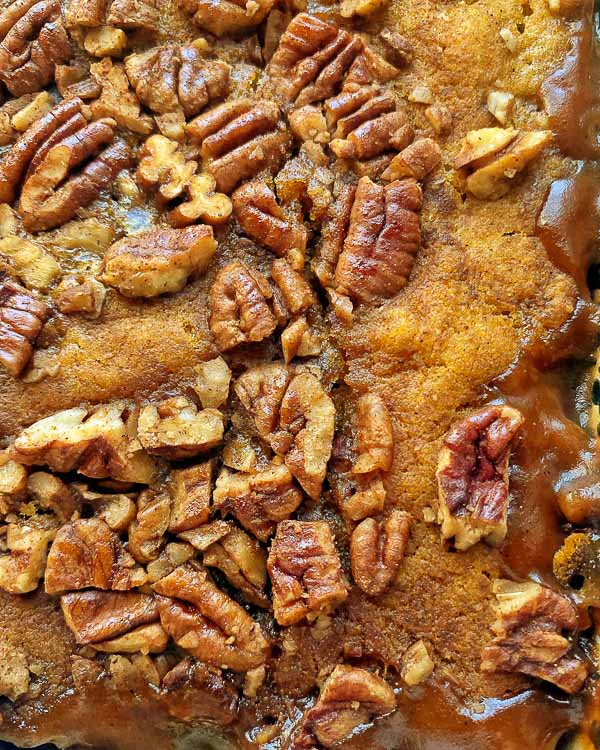 Hello, edge pieces!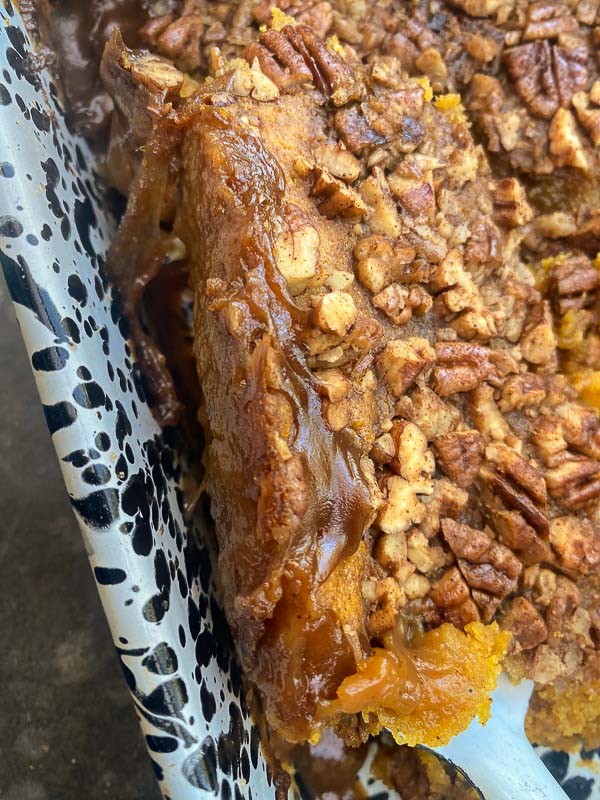 Every scoop comes with this brown sugar glaze.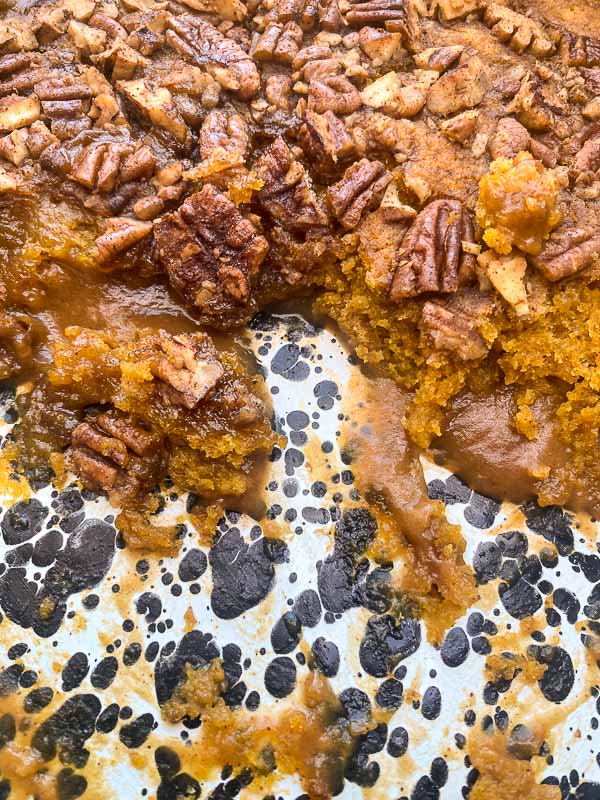 Perfect with a scoop of vanilla ice cream!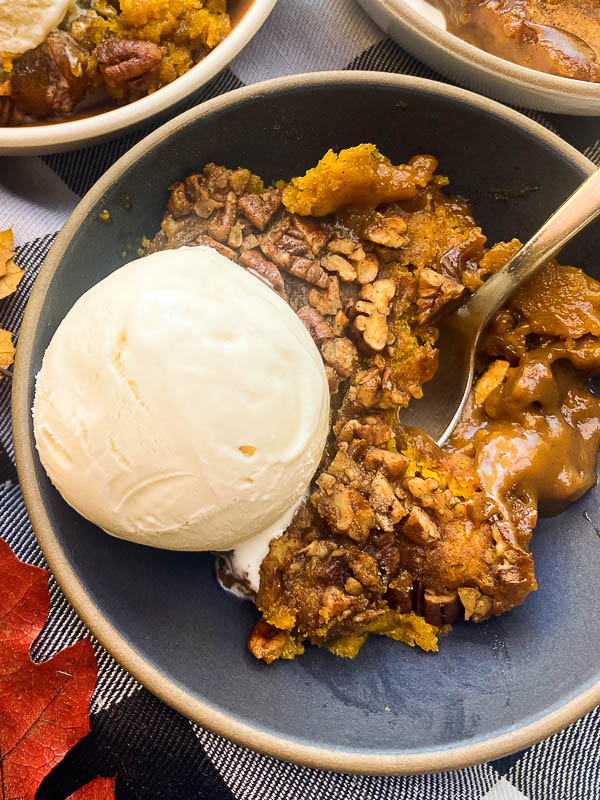 Share with friends.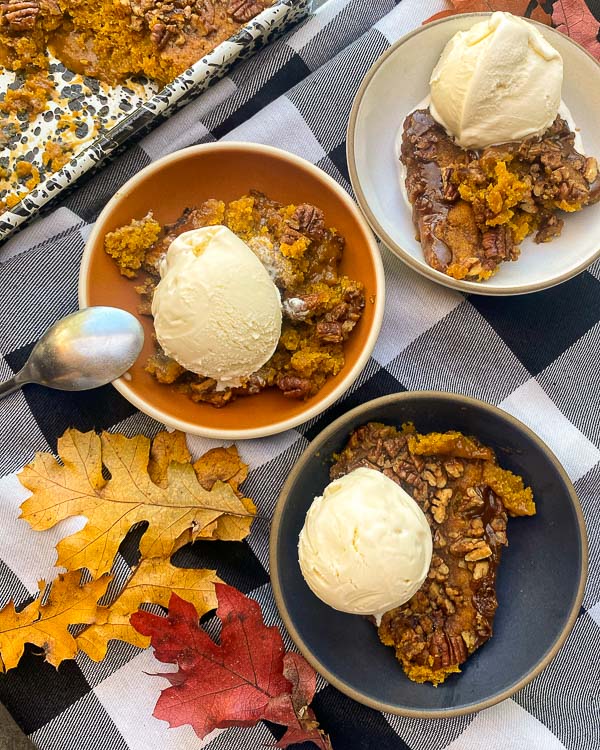 A bowl full warmed up for breakfast with a scoop of yogurt on top with be heaven!
Pumpkin Pudding Cake

serves about 8

1 1/4 cups flour
2 teaspoons baking powder
1/2 teaspoon salt
1/2 cup sugar
2 teaspoons ground cinnamon
1/2 teaspoon ground nutmeg
1/2 teaspoon ground ginger
1 cup canned pumpkin
1/2 cup melted unsalted butter (1 stick)
2 teaspoons vanilla extract

for the topping:

3/4 cup brown sugar
1 teaspoon cinnamon
1/2 cup chopped pecans
1 1/2 cups hot water

Preheat oven to 350F. Grease a 9×9 inch baking pan with butter or cooking spray and set aside.

In a medium bowl, whisk together the flour, baking powder, salt, sugar, and spices. Add the pumpkin, melted butter, and vanilla. Stir until well blended.

Spread batter into prepared pan. Mix brown sugar, cinnamon, and pecans in a small bowl. Sprinkle evenly over the batter. Pour hot water on top. Bake for 50-60 minutes. The cake will rise and there will be sauce at the bottom of the pan. Serve warm with vanilla ice cream.