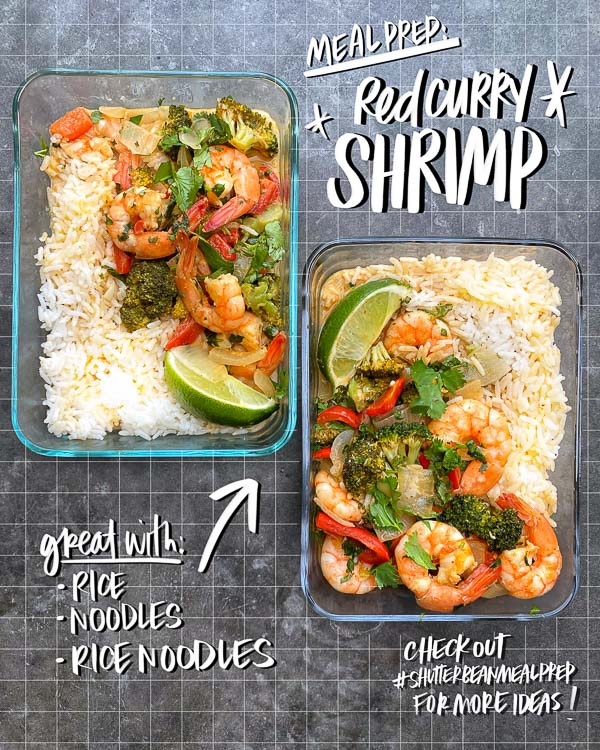 Hi, it's me, your friend who has a new recipe for us to make. If you like curries, I bet you'll like this simple Red Curry Shrimp I made this week. This is a curry that gets better the second day and that's PERFECT for meal prep/leftovers. With all the working from home, dinner leftovers make work lunches so simple.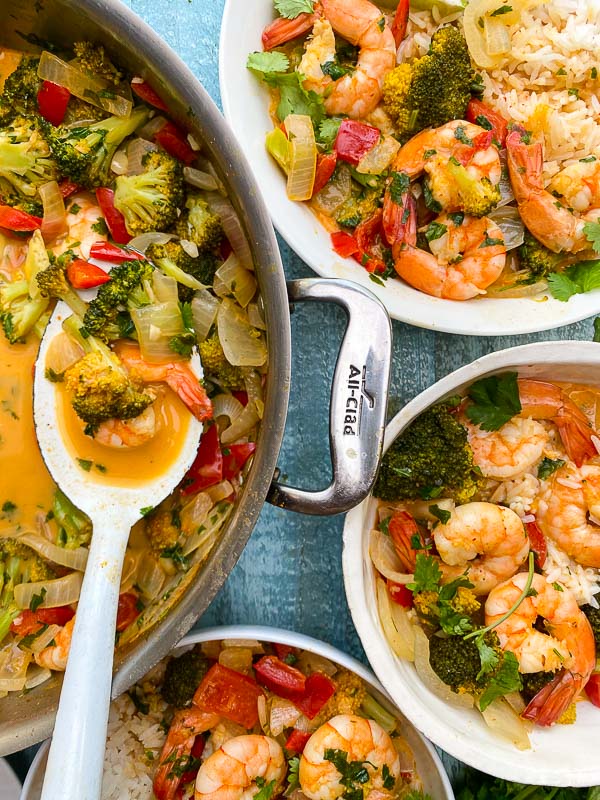 It's also pretty versatile- you can play around with the vegetables.
I think sweet potatoes would be good in there too! I'll try that next time.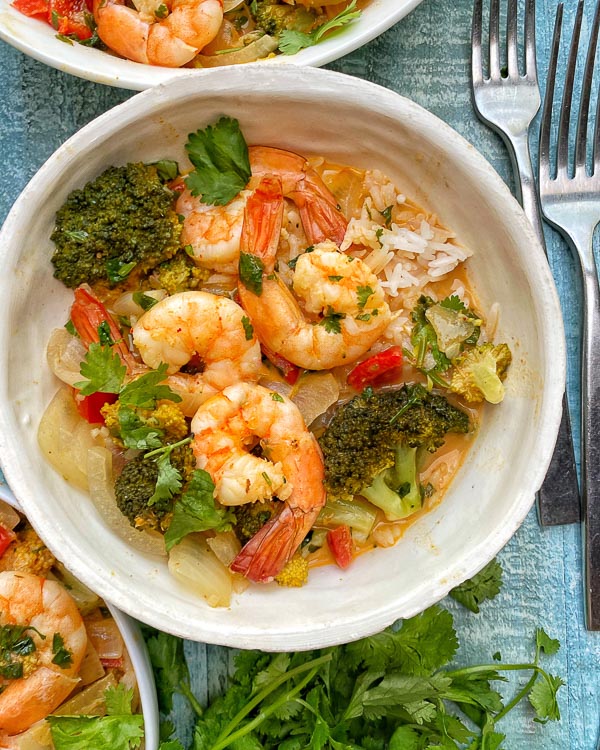 Hooray for another dinner to add to the rotation!!!! I was getting pretty bored for a bit.
Ingredients include: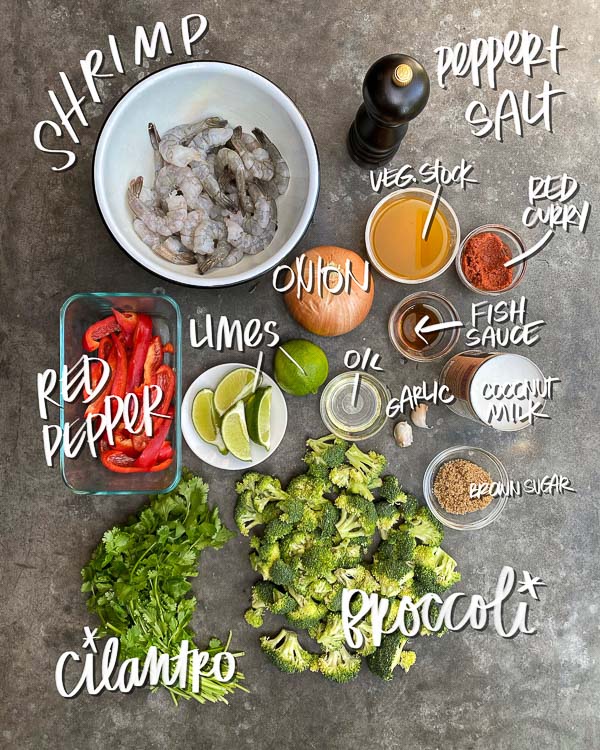 Here's your prep!
I took the red peppers I cut up from my #shutterbeanmealprep and cut them up even more!
Onions are cut, garlic is minced, one of the limes is juiced and another cut into wedges for serving.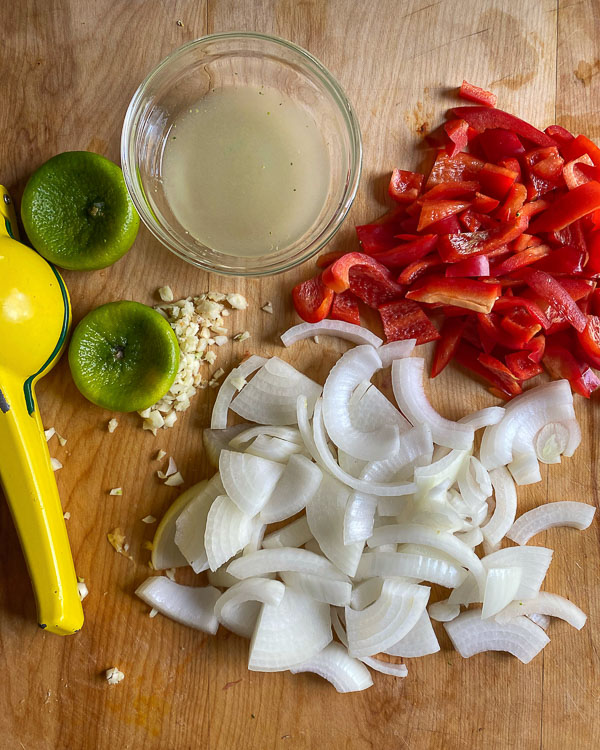 Onions, peppers and garlic go in a pan with oil for a couple of minutes.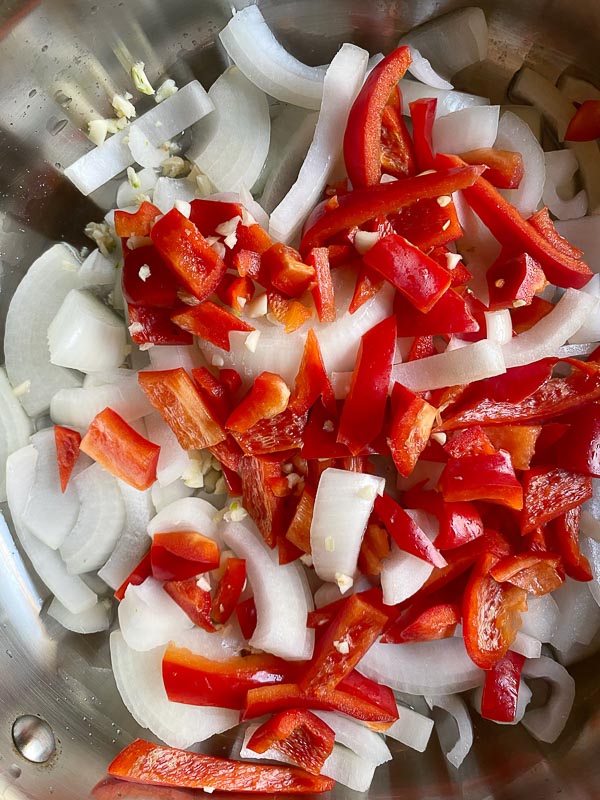 In a measuring cup, combine the vegetable stock, fish sauce, red curry paste, salt and coconut milk.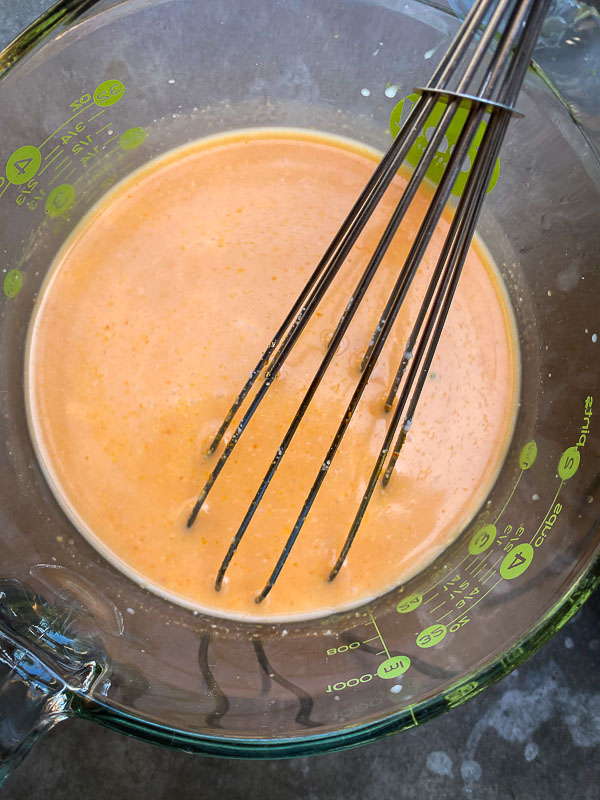 Let's introduce it to the onion mixture!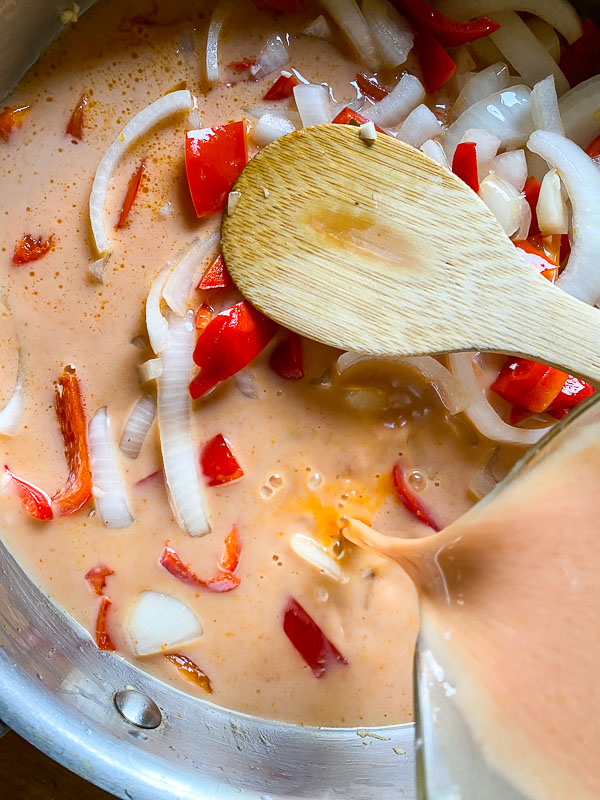 And now the shrimp and broccoli enter the picture. The lid goes on!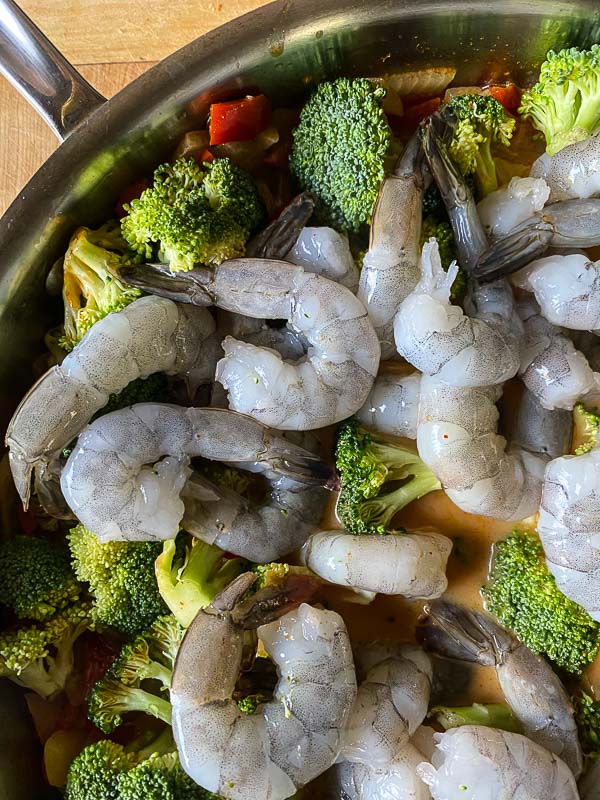 After it's cooked and ready to go, we finish it with lime juice. Season to taste!
Add more curry paste if you want spicy!!!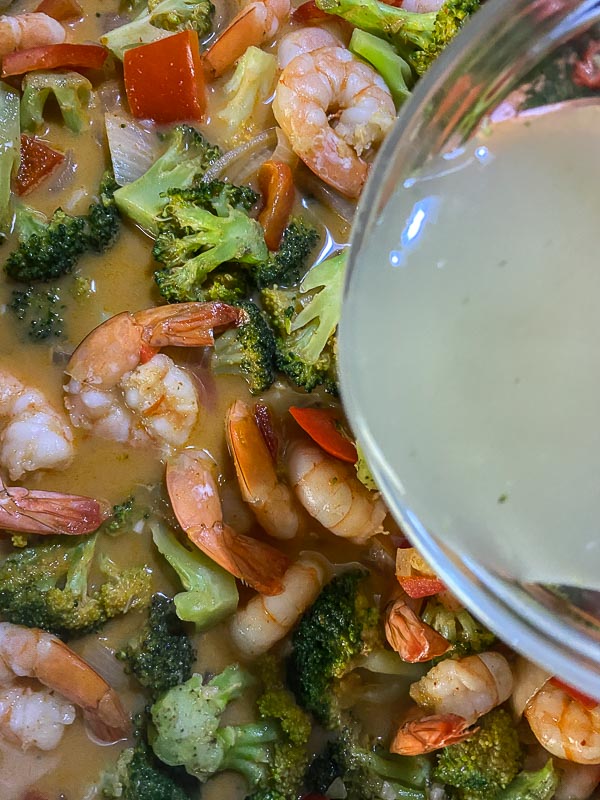 And then we add in half the cilantro.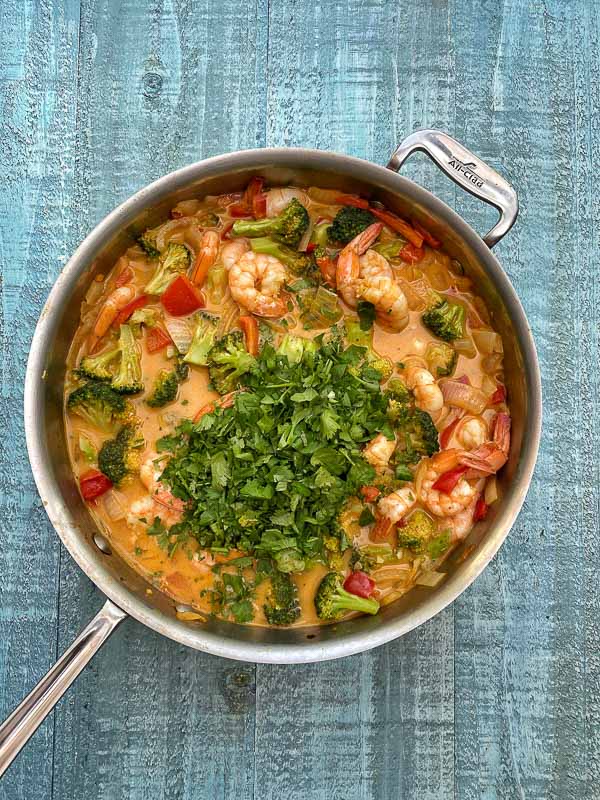 YESSSS.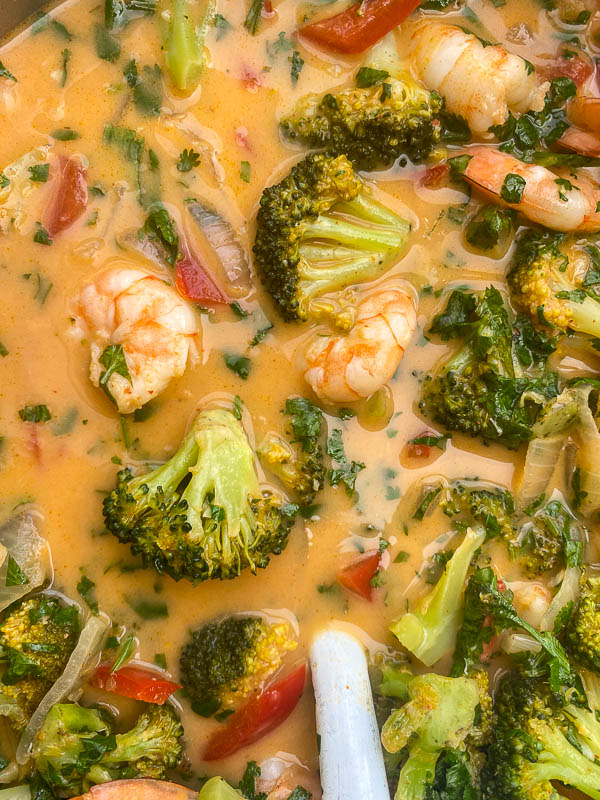 Get your bowls of rice ready!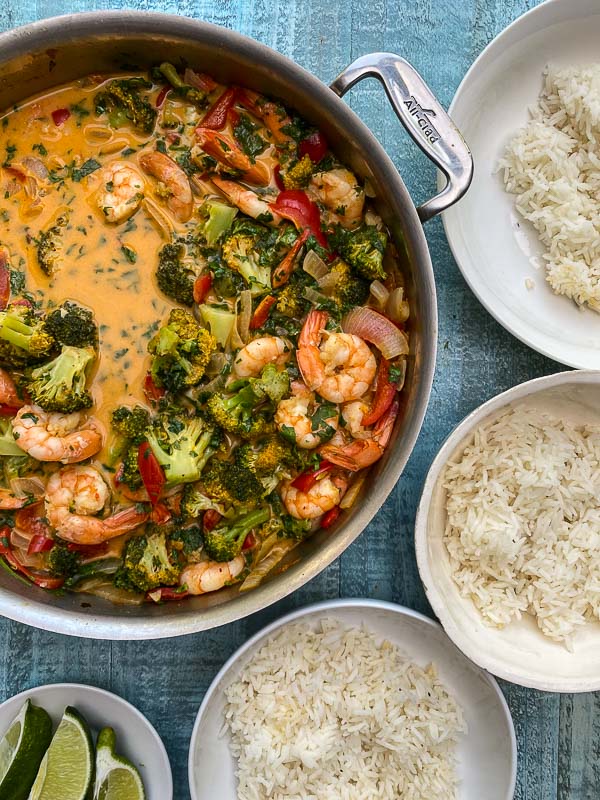 Serve it up! Add lime wedges and the rest of the cilantro for good measure.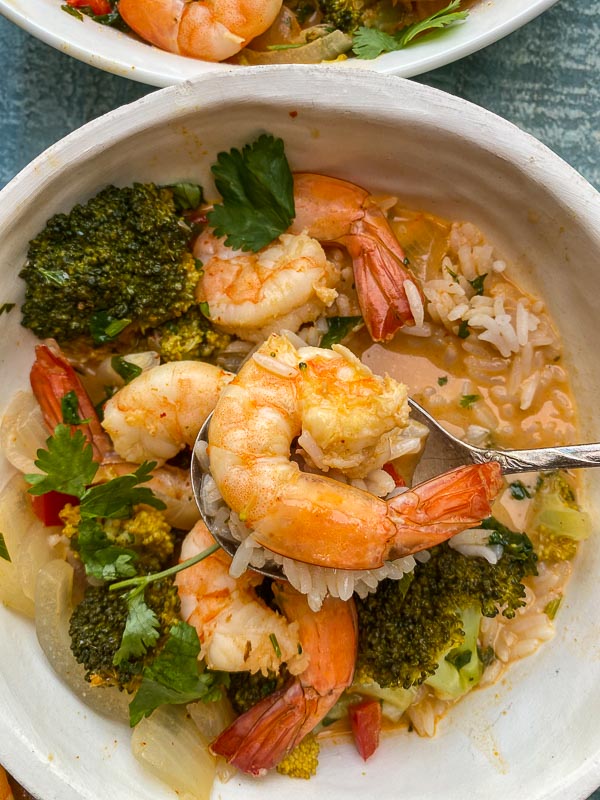 You're gonna love all that saucy goodness on your rice or noodles!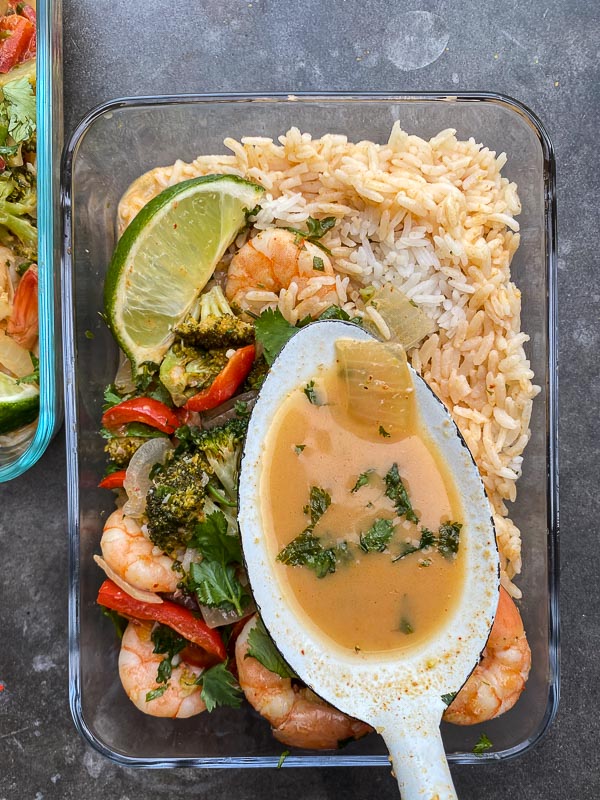 Hooray for leftovers!
Red Curry Shrimp

serves 4

recipe adapted from One Pan, Whole Family

1 onion
1 red bell pepper
2 cloves garlic
1 lb. broccoli florets
2 limes
1 14oz. can unsweetened coconut milk
1/2 cup vegetable broth
2 tablespoons Thai Red Curry paste, plus more if needed
1 1/2 tablespoons brown sugar
1 1/2 tablespoons fish sauce
kosher salt and fresh cracked pepper
1 tablespoon vegetable oil
1 1lb. shrimp, peeled and deveined
1/2 cup fresh cilantro, roughly chopped

On a large cutting board, thinly slice the onion and bell pepper and mince garlic. Transfer to a medium bowl.

Cut broccoli florets into bite-sized pieces and set aside.

Juice one lime into a small bowl and cut the other lime into wedges; set aside.

In a medium bowl or large measuring cup, combine coconut milk, broth, curry paste, sugar, fish sauce, and 1/2 teaspoon of salt.

Heat 12-inch skillet over medium-high heat and add the vegetable oil. When the oil shimmers, add the onion mixture and saute vegetables, stirring every now and then, until they begin to soften, about 2 minutes. Stir in the coconut milk mixture, bring it to a boil, then reduce the heat to low and cook, stirring every now and then, until it reduces and thickens, about 5 minutes. Stir in the broccoli and shrimp and increase the heat so that it comes to a boil. Reduce the heat again to low, cover and cook gently until the shrimp are cooked through, the broccoli is tender and the flavors have blended, about 5 minutes.

Stir the lime juice and half of the cilantro into the curry. Adjust to taste with salt, pepper, or more red curry paste if needed. Serve over bowls of rice, sprinkle with remaining cilantro. Serve with lime wedges on the side for more zing.