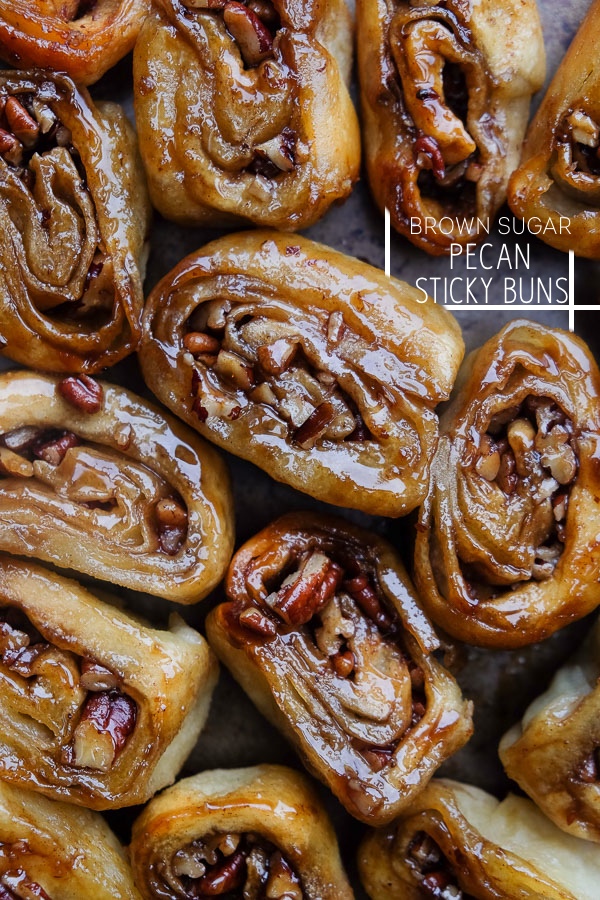 I have a thing for store-bought pizza dough. I like having some in our fridge because it means I can easily make pizza, garlic butter rolls, herb bread twists, pizza rolls or broccoli cheddar rolls if I feel like it. I can also turn the dough I bought for making pizza during the week into an impromptu Saturday morning breakfast because you can turn pizza dough into Brown Sugar Pecan Sticky Buns. See??!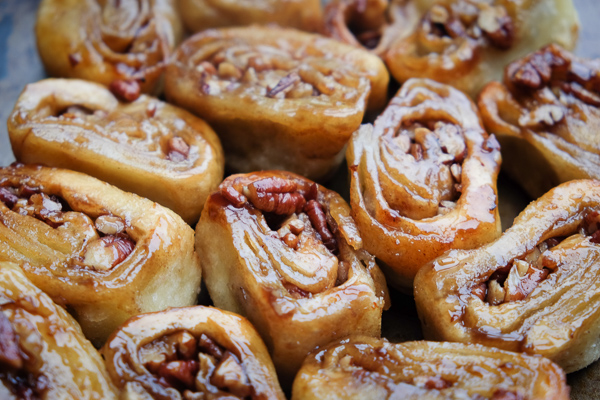 All you do is roll some butter into the dough. Chill it. Fill it. Roll it. Bake it. Eat it.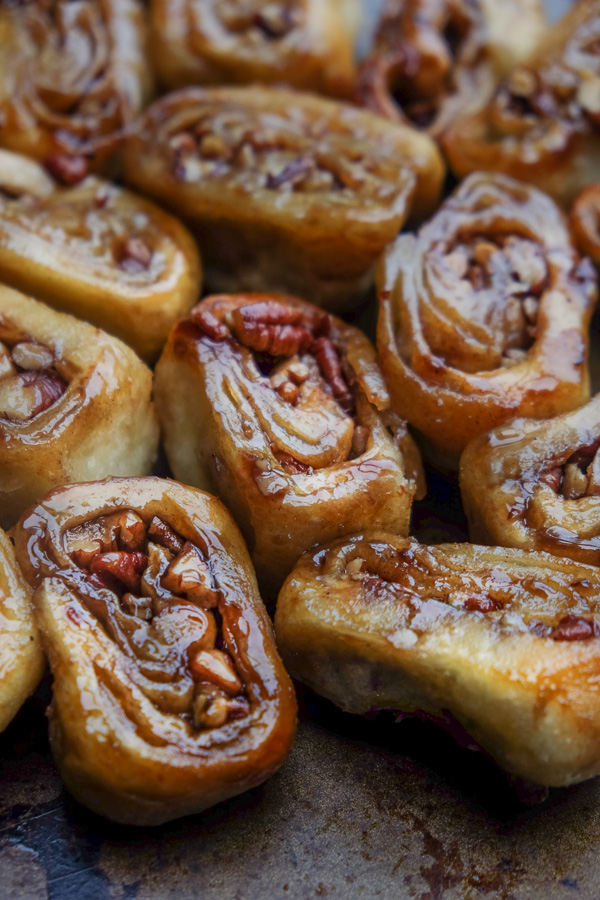 The best part is that the bottom (or I guess top part?) gets crispy because the butter and sugar caramelize and the dough crisps up. Definitely putting this one on the MAKE FOR GUESTS lists. Totally making these for guests because Casey and I would eat an entire batch in one morning if we're not careful.
#yolo
Let's gather our ingredients: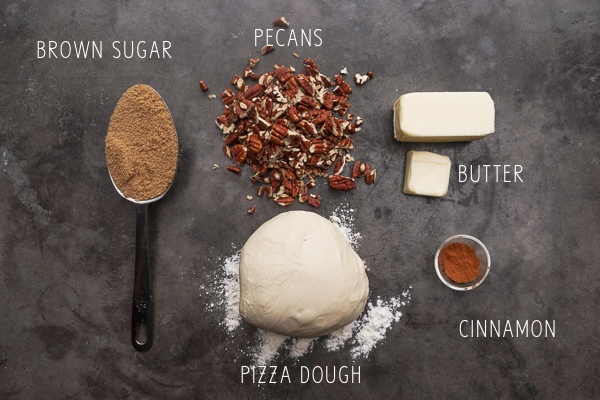 Butter.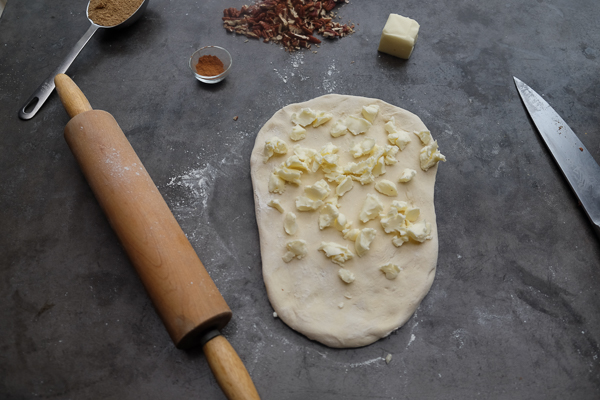 Fold it up like an envelope.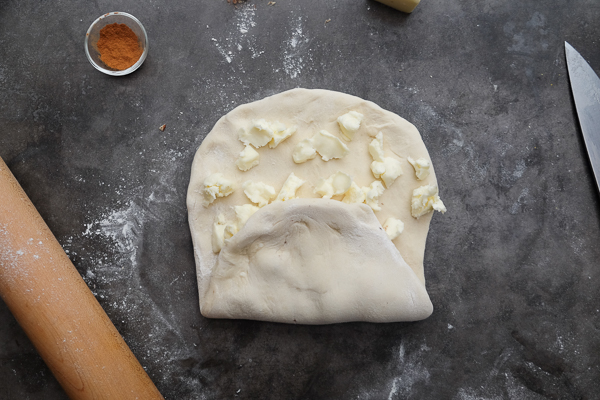 A letter to a butter lover.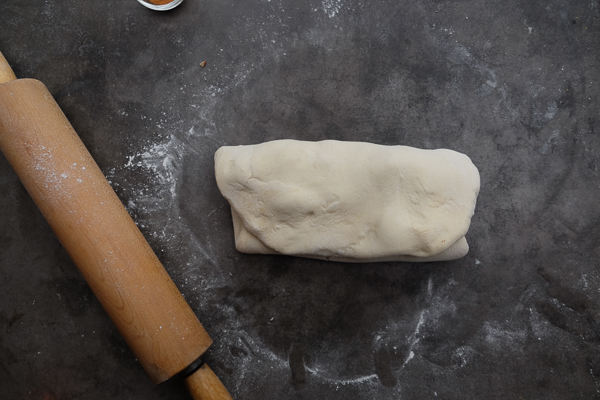 Dearest Butter Lover,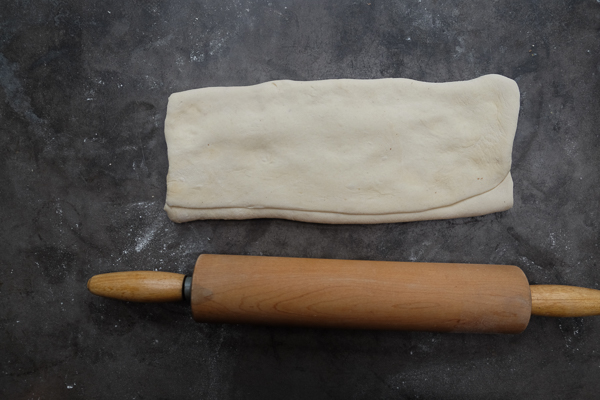 I'm glad we're friends. Love, Your Butter Lover
Now the dough goes into the fridge. Chill baby, chill.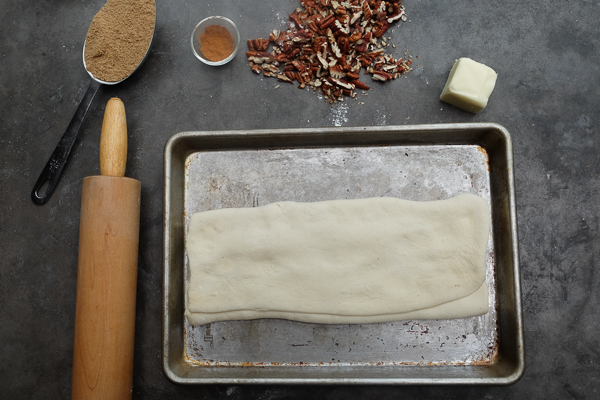 Make the filling.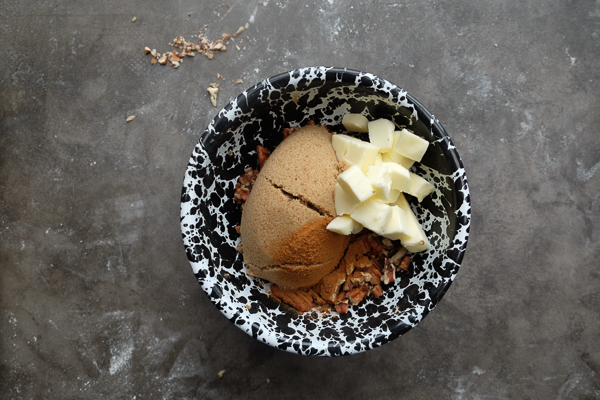 Use your hands.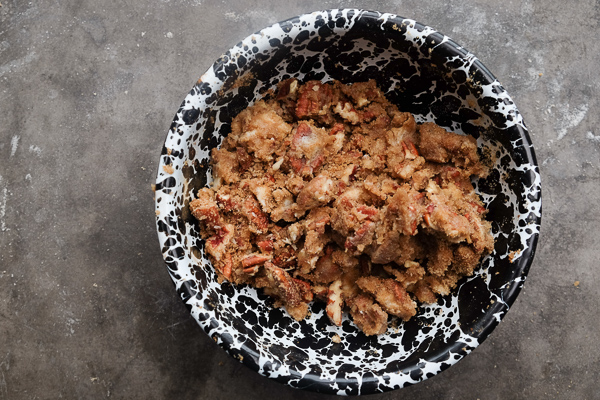 ROLL OUT.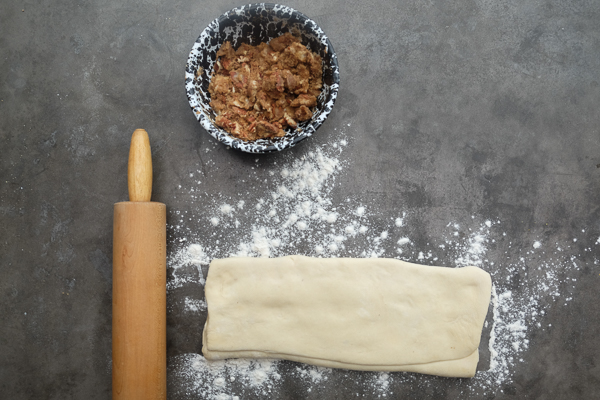 Yum.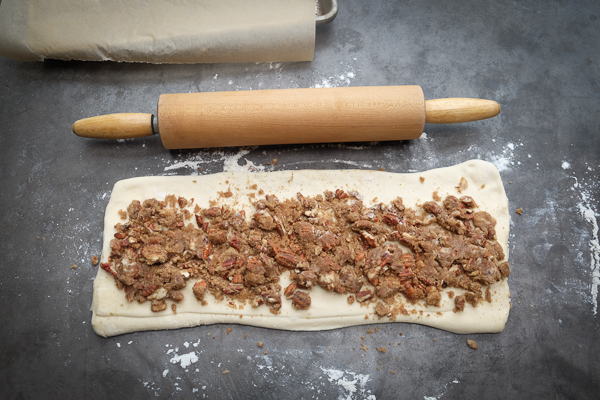 Roll.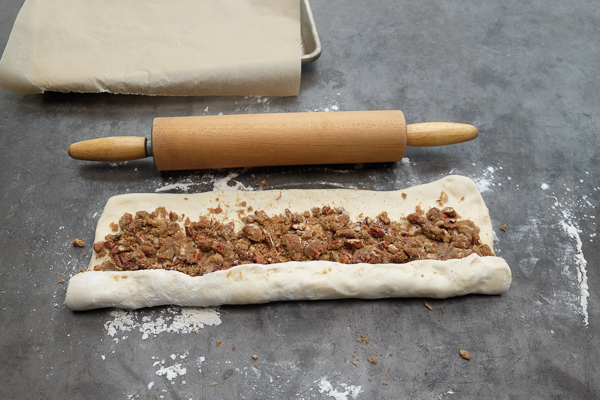 Rolled.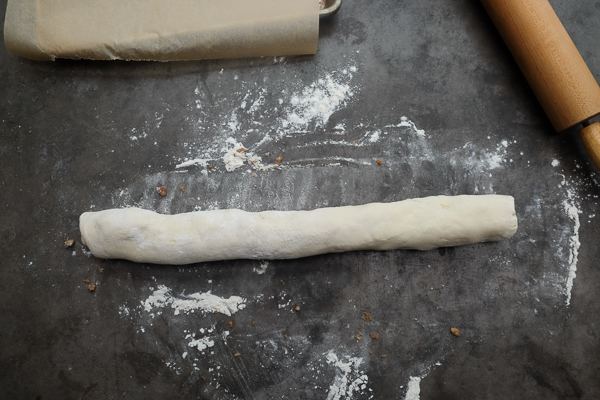 Cut in half.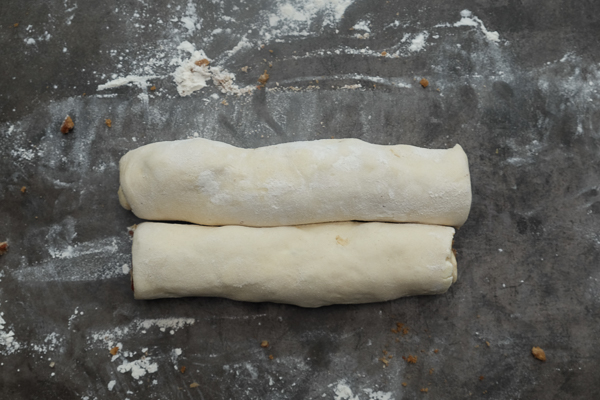 You can make them big by cutting less slices. I made a lot of little ones.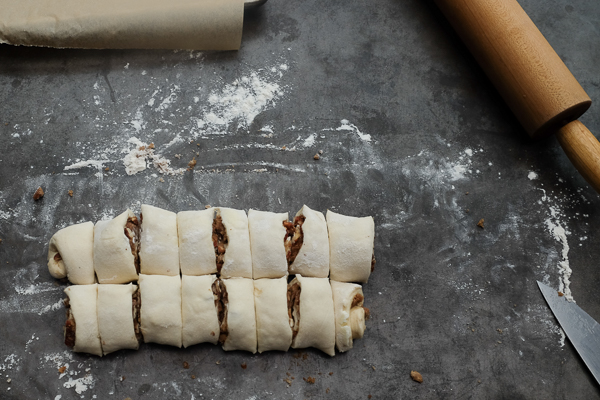 I made 16!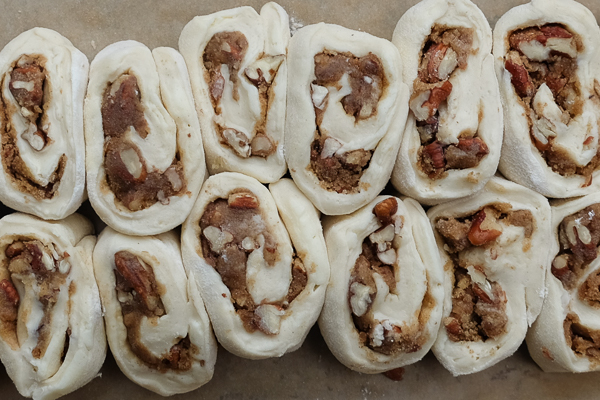 BAKED.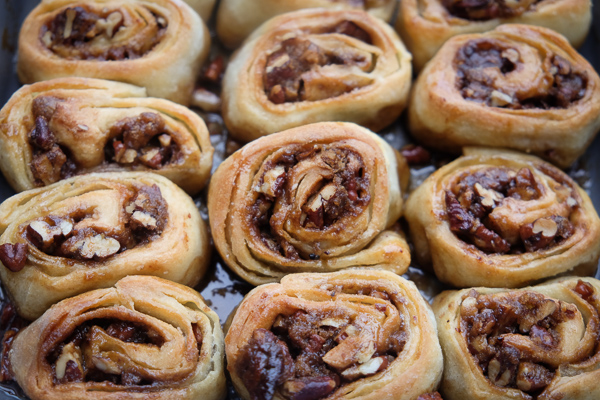 Let's get ready to flip.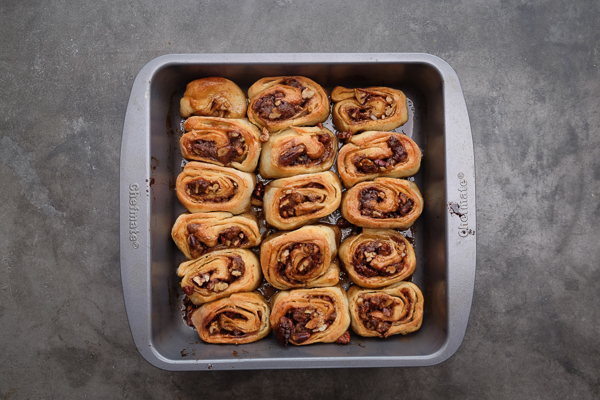 GAHHHHHHH.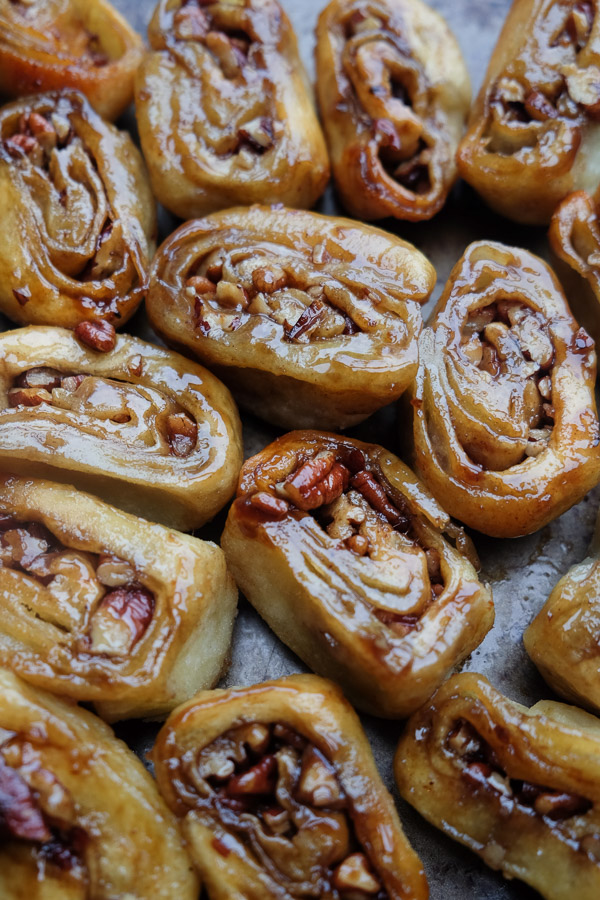 Check please!
Brown Sugar Pecan Sticky Buns

makes 16 small buns

recipe adapted slightly from Everyday Food Magazine

all-purpose flour, for work surface
1 pound store-bought pizza dough, thawed if frozen
1/2 cup (1 stick) plus 3 tablespoons unsalted butter , room temperature
1/2 cup packed dark-brown sugar
1 teaspoon ground cinnamon
1 cup pecans, chopped
1/2 teaspoon coarse salt

On a floured work surface, roll dough to a 10-by-18-inch rectangle. Dot upper two-thirds of dough with 1/2 cup butter and fold dough like a letter. Roll dough to a 10-by-18-inch rectangle. Refrigerate on a baking sheet until firm, 1 hour (or up to 1 day).

Preheat oven to 350 degrees. In a small bowl, combine sugar, cinnamon, pecans, and salt. Leaving a 1/2-inch border, dot dough with 3 tablespoons butter and sprinkle with sugar mixture. Starting at a long end, roll up dough like a jelly roll. Cut crosswise into 12 pieces. Place each piece, cut side down in an 8 x 8 inch baking pan.

Bake until golden brown and cooked through, 30 to 40 minutes, rotating pans halfway through. Immediately invert buns onto a serving platter or baking sheet. Serve warm.