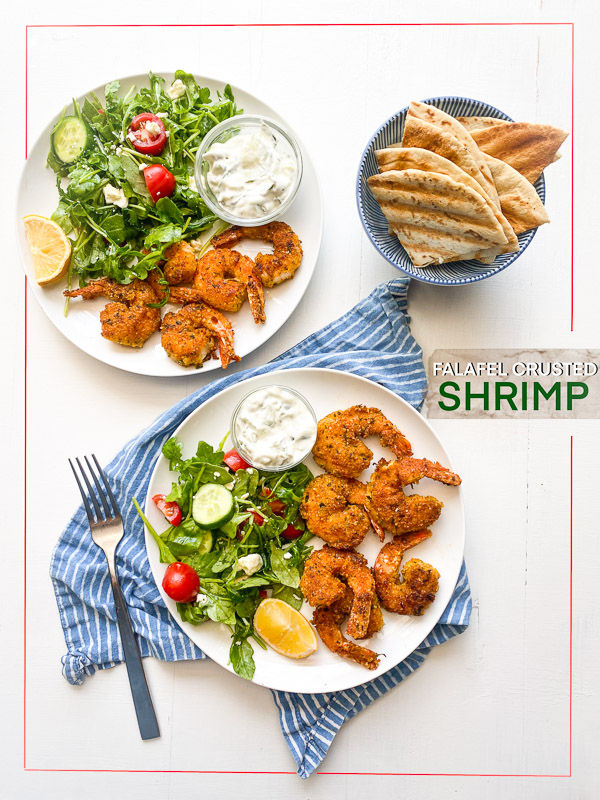 Consider this your warning that I am on shrimp kick. We had my mom's Spanish Garlic Shrimp recently and now Falafel Crusted Shrimp has made its way into the meal arsenal. It's shrimp fest in the Benjamin household.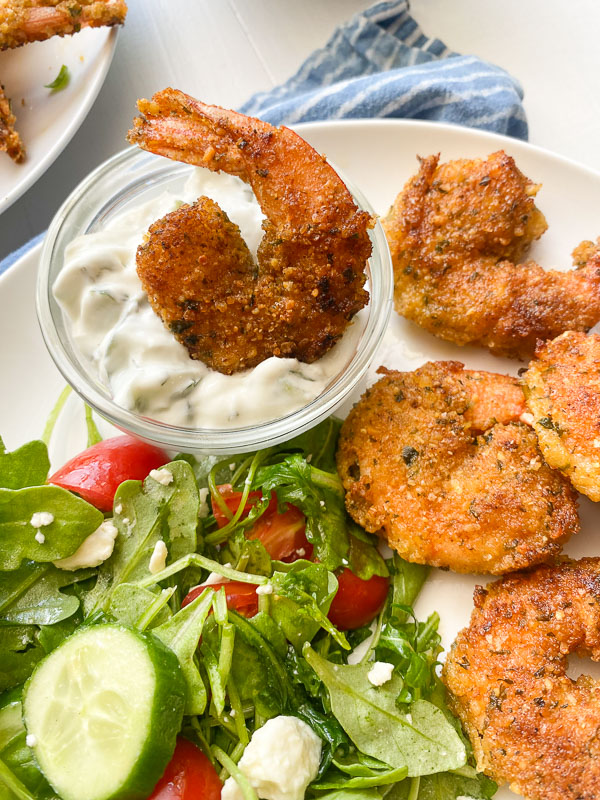 I had Falafel mix from Trader Joe's sitting in my pantry and I saw this recipe in an old Everyday Food Magazine (my precious) and thought I'd give it a whirl.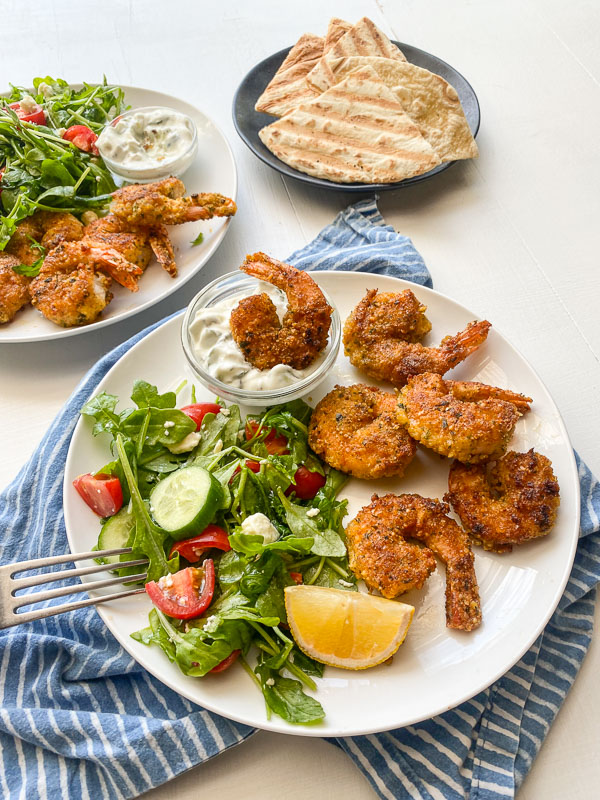 This Falafel Crusted Shrimp can turn into a choose-your-own-adventure meal. My family would pick a pita/rice option with a cucumber salad (that I'd make them eat) and I'm in the salad camp. Maybe shrimp and yogurt dip is enough? As I said, choose your own adventure.
Ok so here's the falafel mix I got at Trader Joe's. I cannot give you an honest review of how it is as falafel cuz I've only made it baked and I don't think that makes for a fair assessment of its potential. I did try it on shrimp and thought it tasted really good so there's that! I used it more as a flavored coating than the main thing.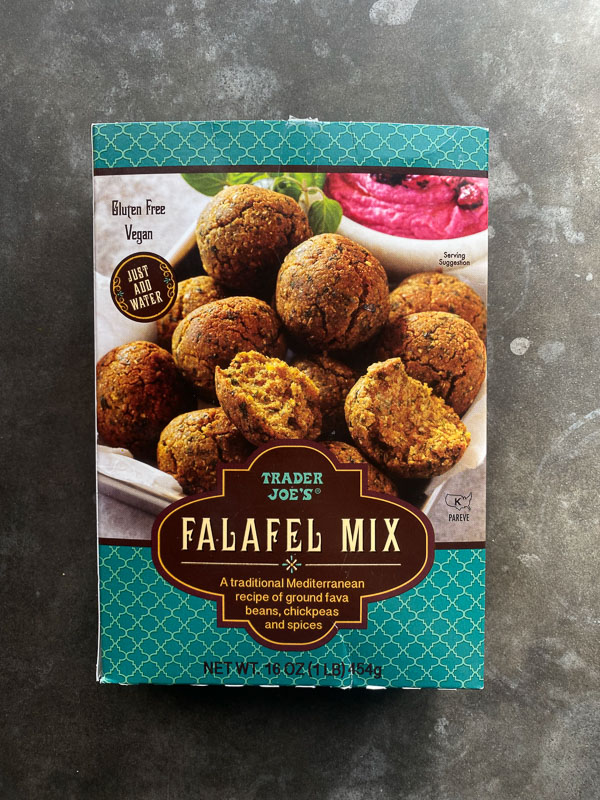 What needs to be gathered: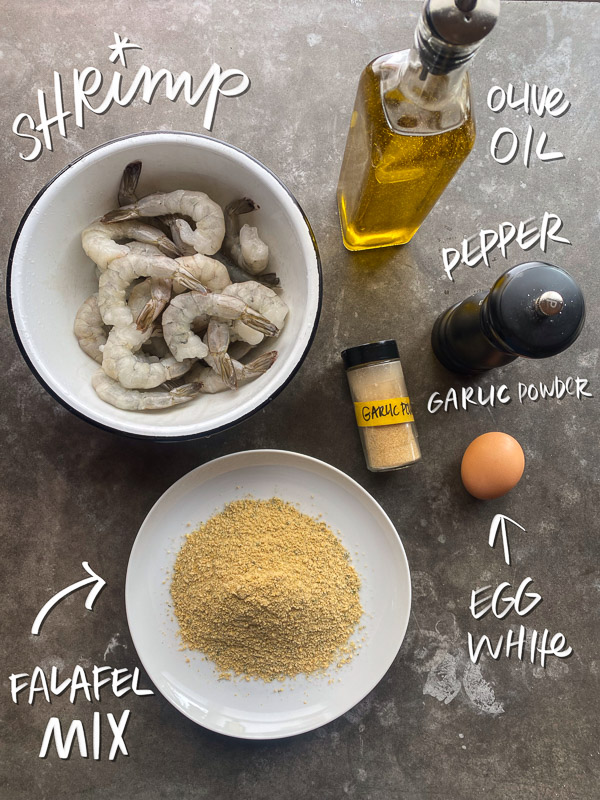 The binder is an egg white.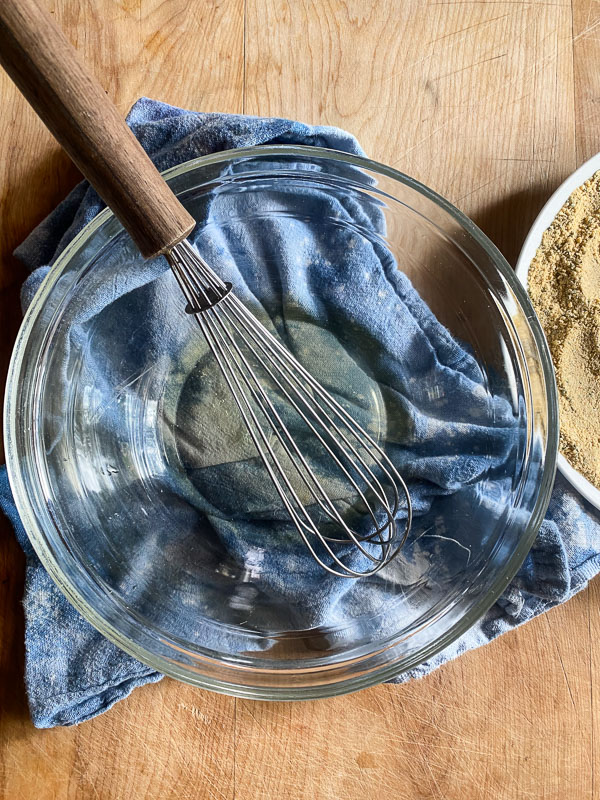 Whisk it until frothy.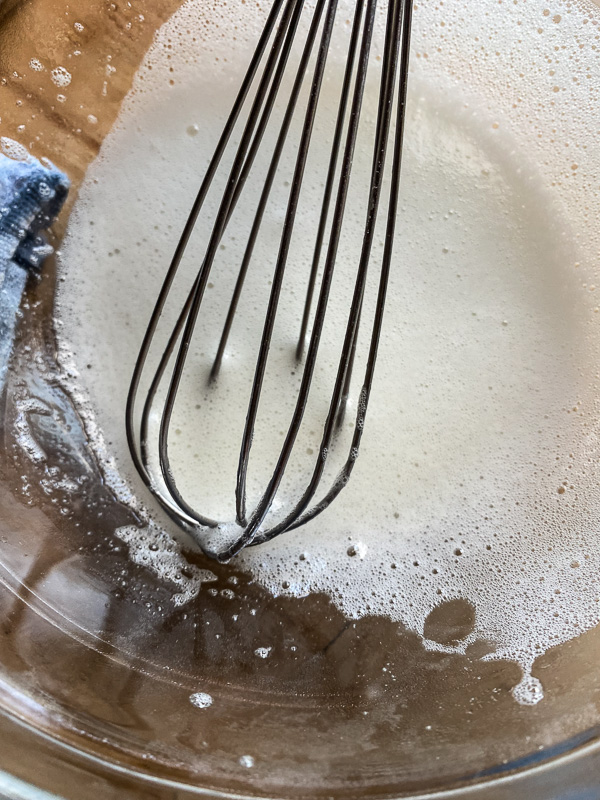 We are going to pan-fry in batches. So put in 1/4 of the shrimp at a time.
This photo does not represent the 1/4. I spaced out while making them. That's what batch cooking does to me.
What can I say? I get into a zone.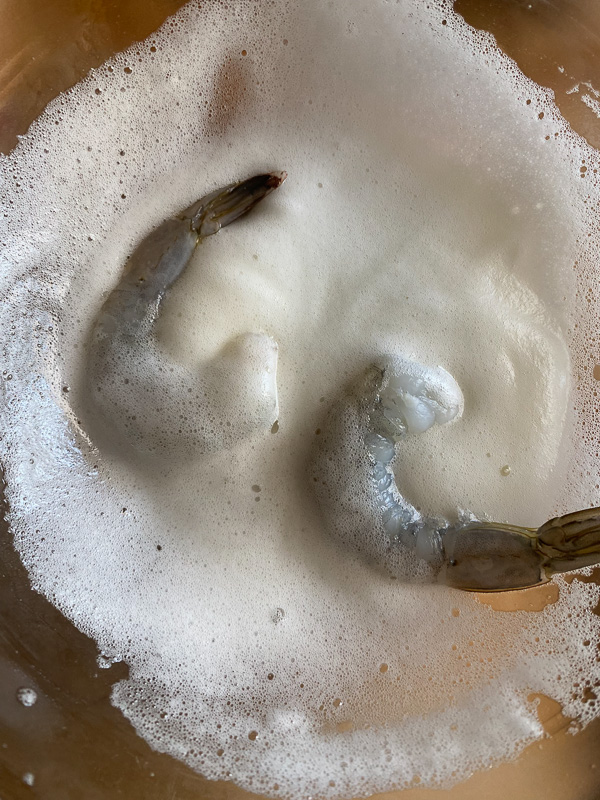 Shake off egg white and coat each side with the falafel mix. I added garlic powder to this mix because I think it needed a little oomph.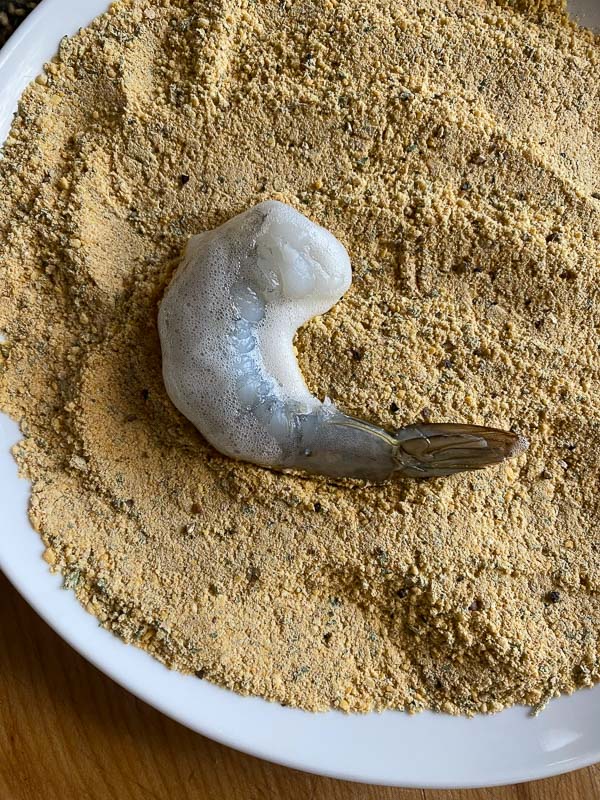 Batch!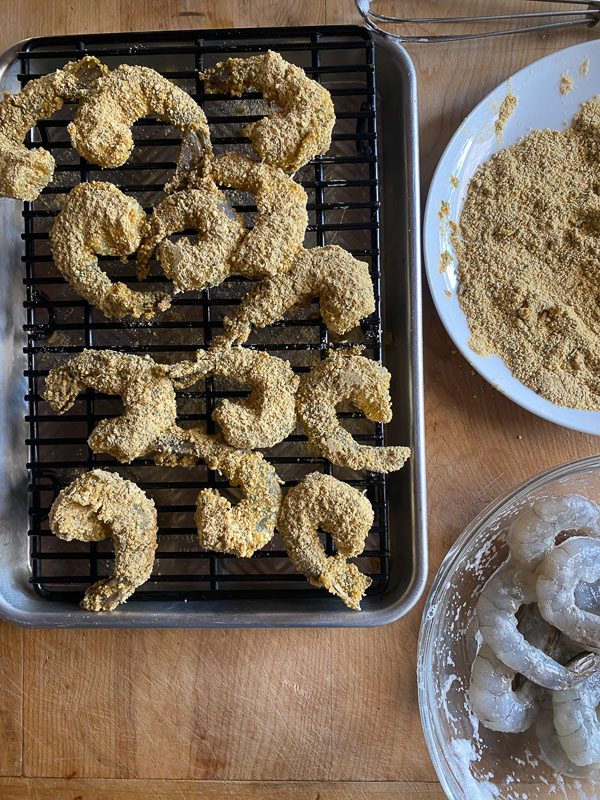 Fry in like 3 tablespoons of olive oil. You will want to wipe the pan after each batch.
If you don't, you'll have blackened bits in the pan that will adhere to your new batch and no one wants that.
Keep it clean!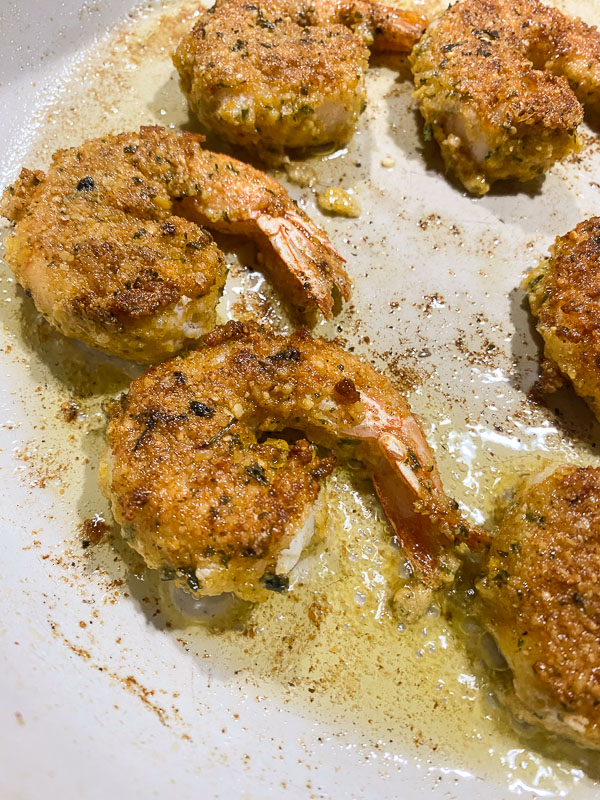 I put them on a rack so they stay crisp. You can put them on a paper towel if you want to get rid of excess oil.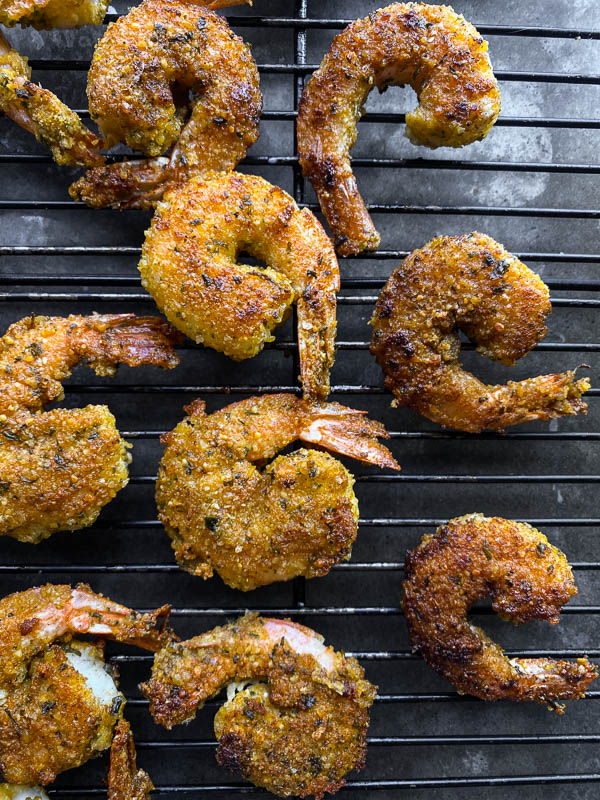 Pick yourself up some of this tzatziki while you're at Trader Joe's if you don't feel like making your own yogurt dip. Their garlic spread/ dip would be great with it too. Now I am wishing I put shrimp in a pita WITH my salad and this dip! Next time…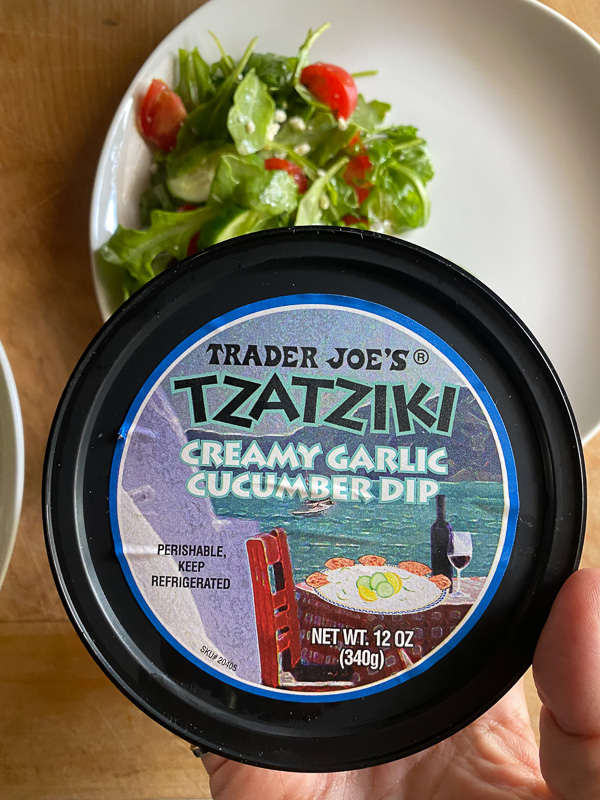 So yeah… I had mine with a salad!
This one had arugula, cucumbers, feta with a lemon olive oil dressing.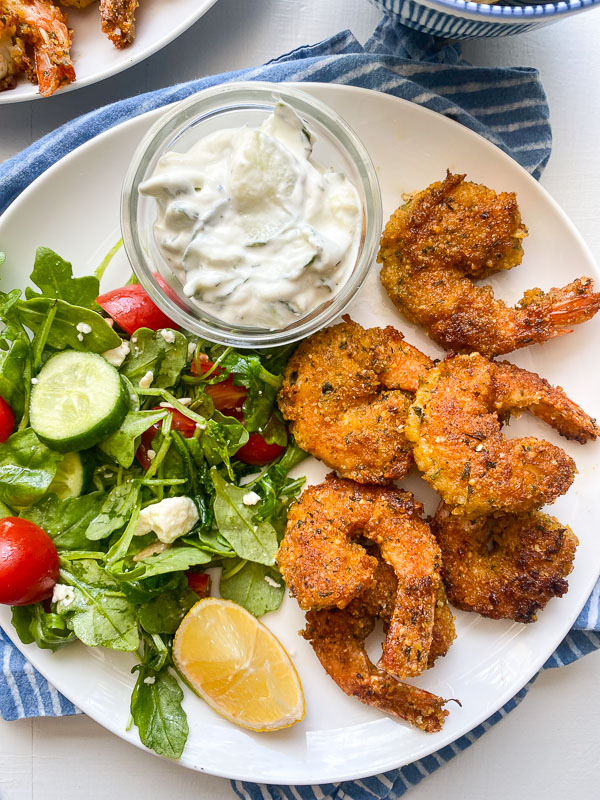 I'm glad it shook up my meal planning. I've been in a food rut!
Falafel Crusted Shrimp


serves 3-4

recipe slightly adapted from Everyday Food Magazine

1 large egg white
1 cup dry falafel mix
2 teaspoons garlic powder
1/3 cup olive oil
1 pound medium shrimp, peeled & deveined (about 25-30)
kosher salt & fresh cracked pepper
yogurt dipping sauce, for serving

In a medium bowl, whisk egg white until slightly frothy. Stir garlic powder into the falafel mix, place on a plate and set aside. Add a quarter of the shrimp; toss to coat. Shake off excess egg white and dredge both sides of shrimp in the falafel mix. Transfer to a clean plate or rack. Repeat to coat another quarter of the shrimp.

Heat 3 tablespoons olive oil in a large nonstick skillet over medium heat. Add coated shrimp; cook until golden brown, turning once with tongs, 3 to 4 minutes total. Remove from heat. Transfer shrimp to a paper-towel-lined plate or rack. Wipe the skillet with a paper towel and repeat process, in batches with with the remaining shrimp.

Season shrimp with salt, pepper, and serve with yogurt sauce.