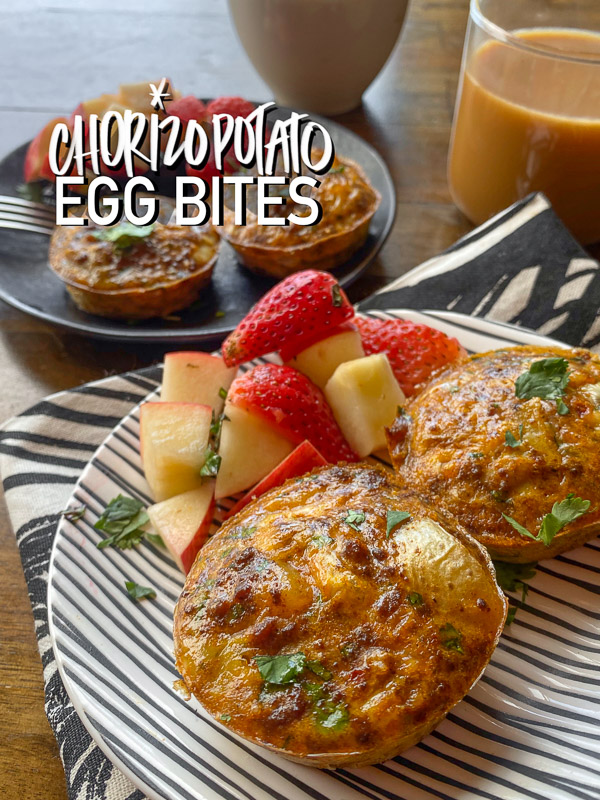 You know what's close to a breakfast burrito but isn't? Potato Chorizo Egg Bites!
They're everything I love in a breakfast burrito without the tortilla.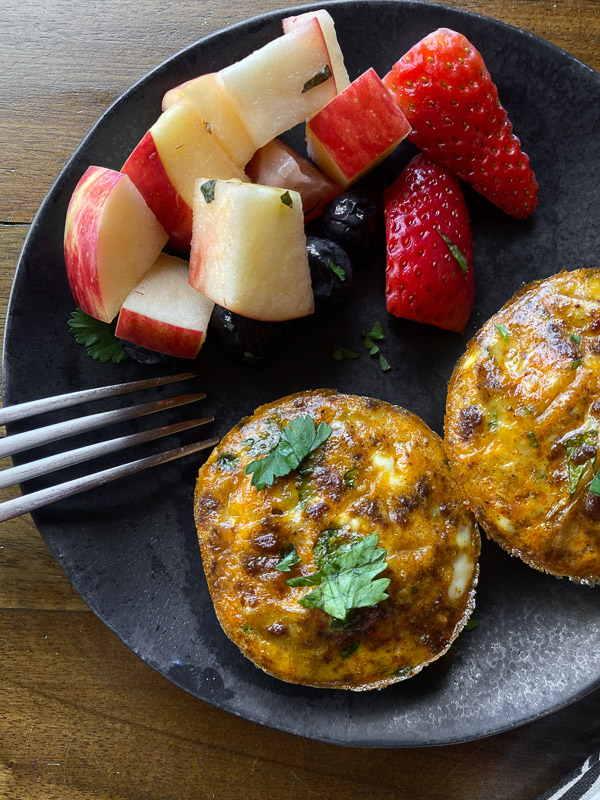 I went on an Artichoke Egg Bite bender a few months ago. If you're new here, I get in the habit of making something and I will make it TO DEATH. I took a few weeks off of egg bites. To rekindle my love of a protein packaged breakfast food, I added these Chorizo Potato Egg Bites to my meal prep!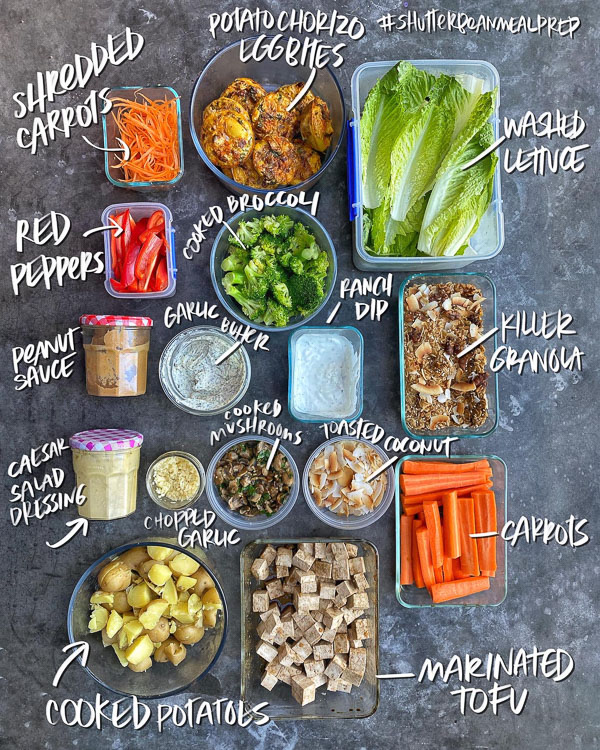 I have a couple of them for breakfast (microwave like 30 seconds) and they keep me full for quite a while.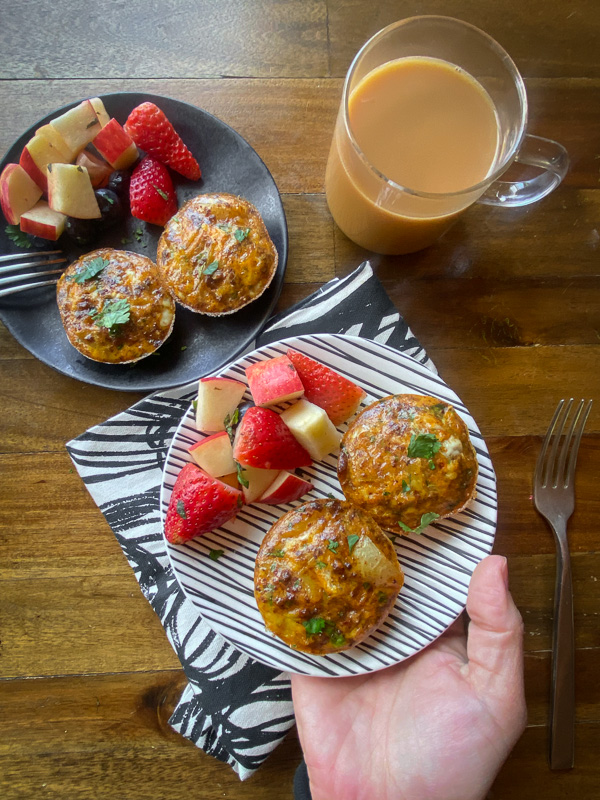 They're definitely husband-approved.
Ingredients involved: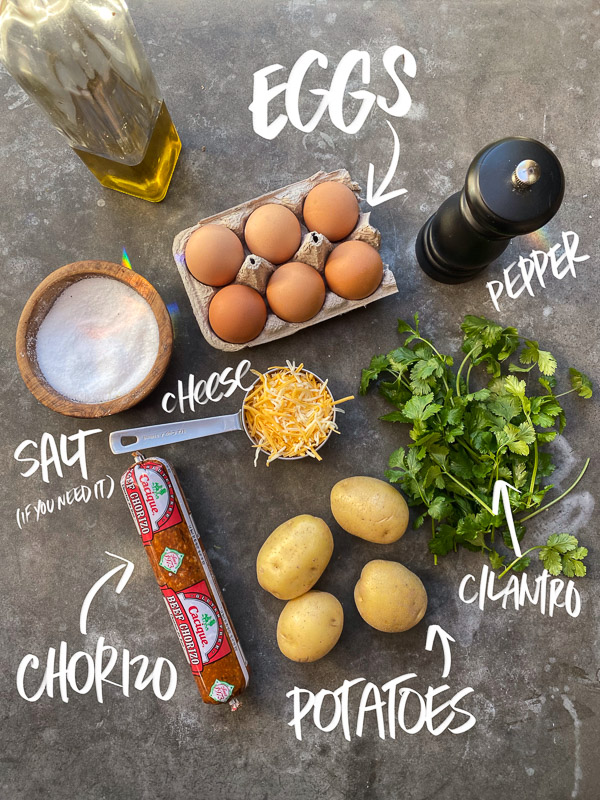 The first thing we do is cook the chorizo. Drain all the grease.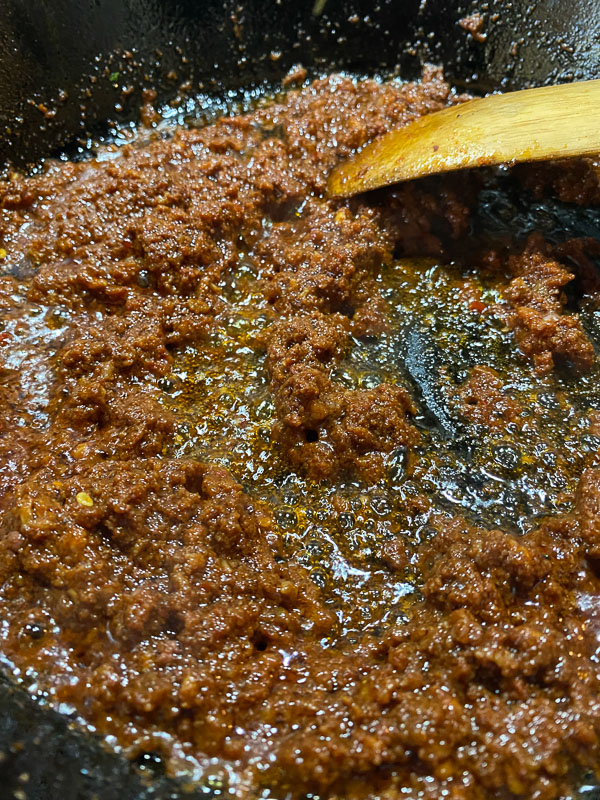 We cut up our cooked potatoes (this is something you can prep ahead in your meal prep!)
If you haven't prepared the cooked potatoes already, poke holes in the potatoes and microwave them for like 5 mins.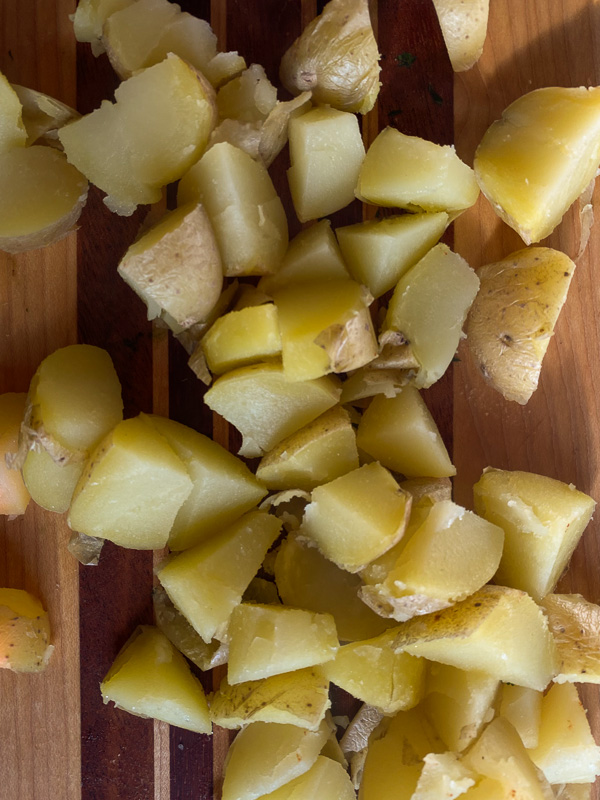 Mix the potatoes with the chorizo. Let's set the mixture aside for 15 minutes to cool.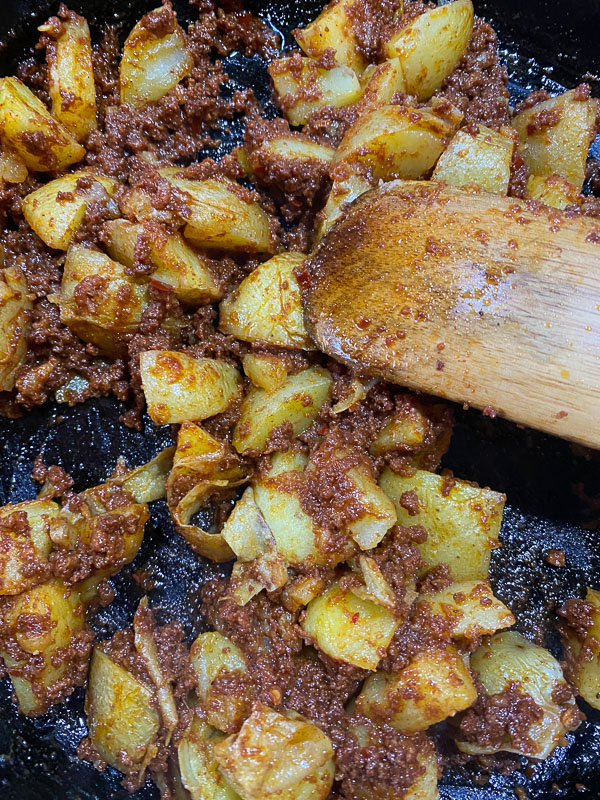 Let's whisk our eggs in a bowl.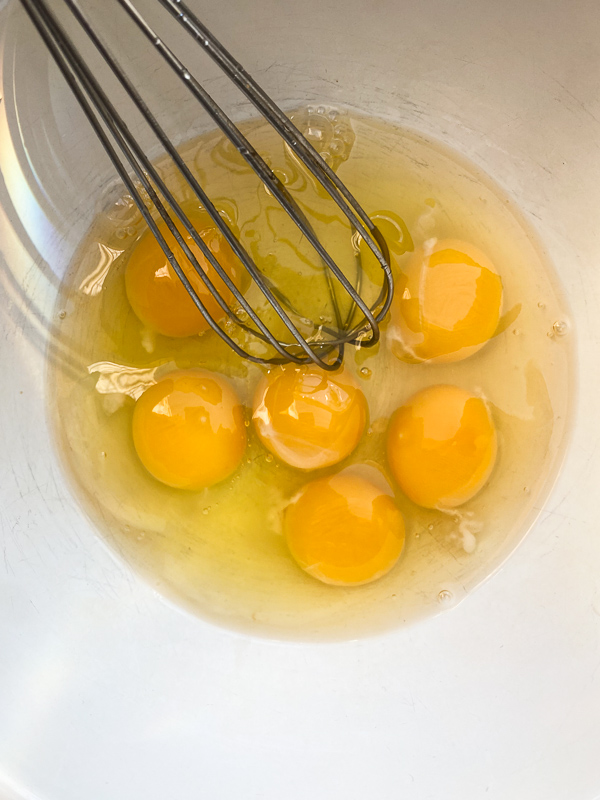 Stir in the chorizo potatoes, cilantro and shredded cheese blend.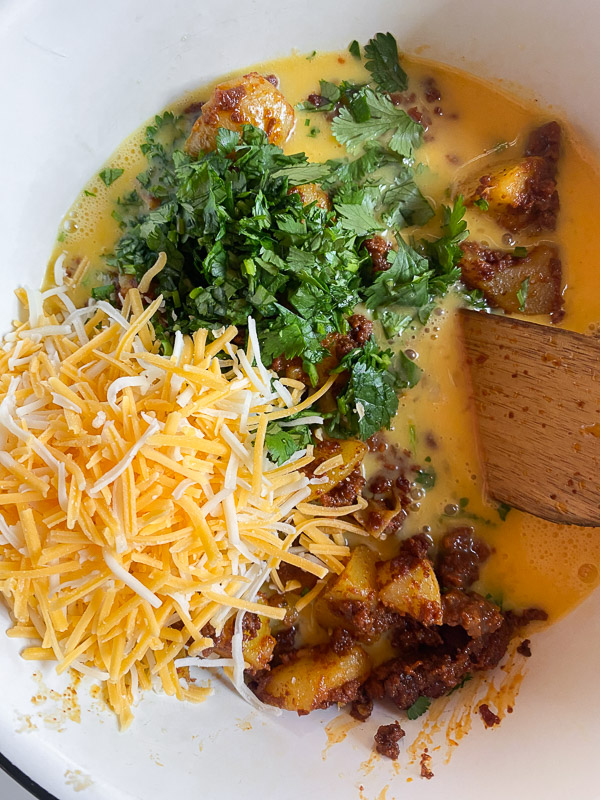 Portion the mixture in a prepared muffin tin.
I've learned that nothing ever sticks if you use a Silicone Muffin Pan!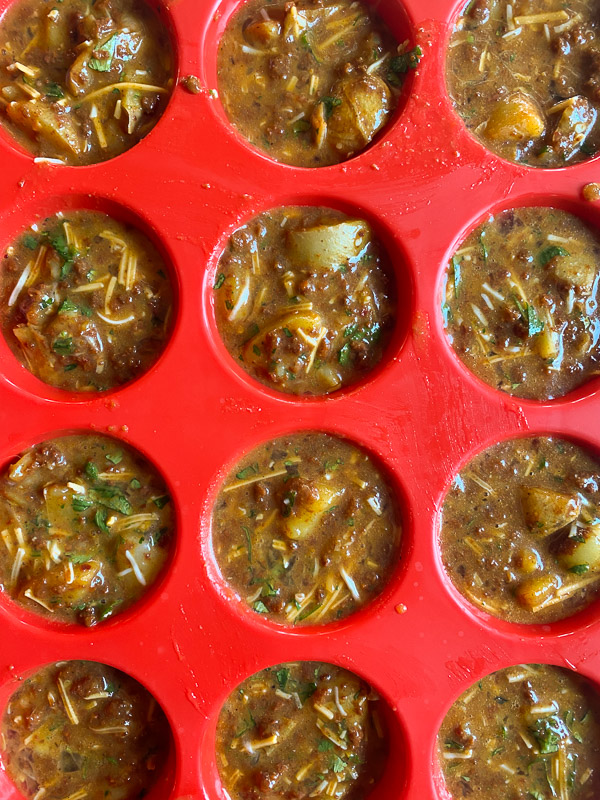 Bake! They're done.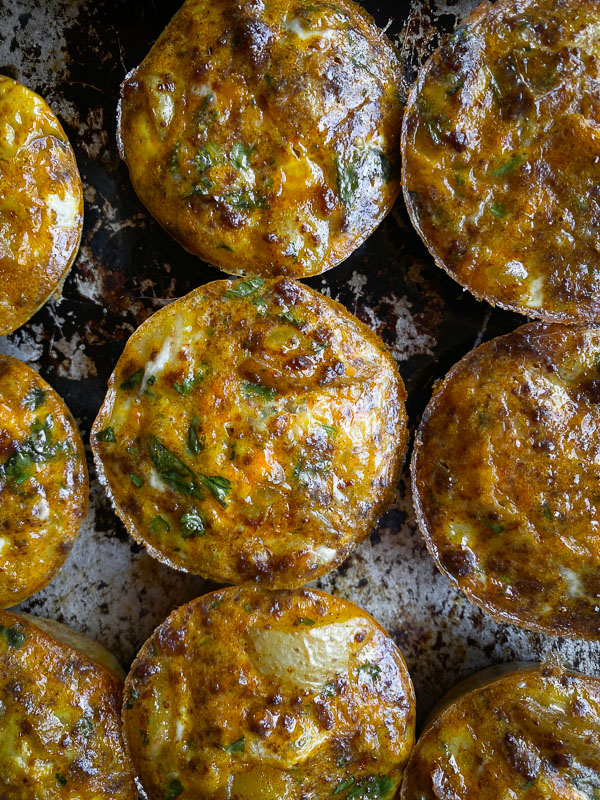 I took some fruit salad I prepped the previous day to make a healthy breakfast.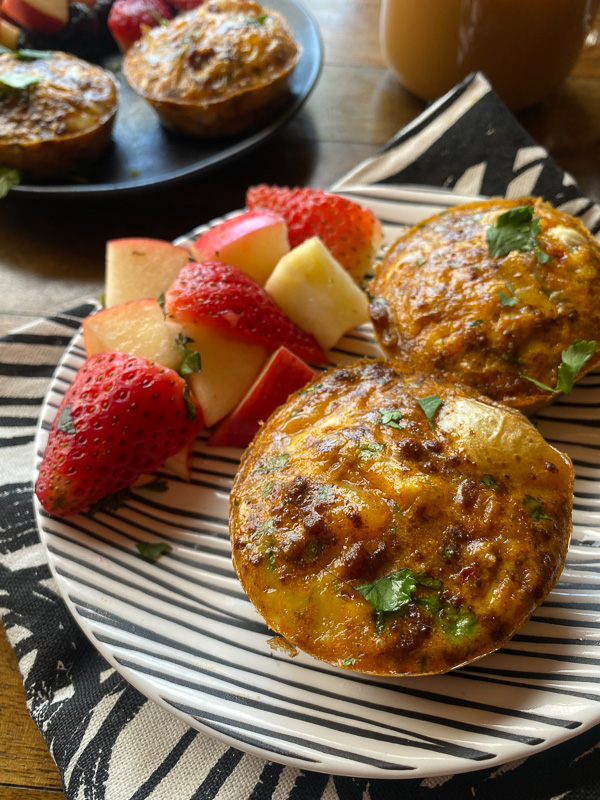 Life is better when I have things done in advance.
Just add coffee and we're all set!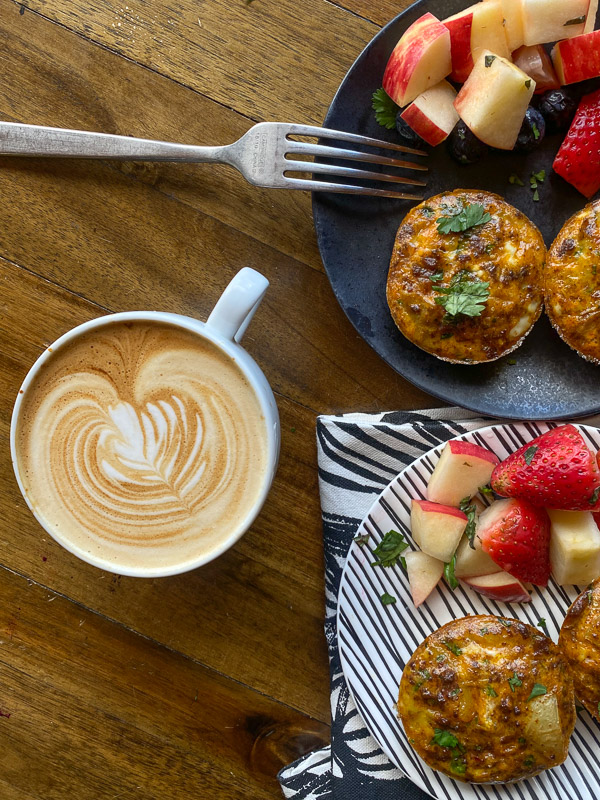 Breakfast is served.
Potato Chorizo Egg Bites

makes 12

1 9 oz. package chorizo
4 Yukon potatoes, cooked + cubed
6 large eggs
1/2 cup shredded cheese ( a mixed blend is great!)
1/2 cup chopped cilantro
fresh cracked pepper
cooking spray

Preheat the oven to 350F. Spray muffin tin with cooking spray and set aside.

Cook chorizo in a medium skillet over medium-high heat and break up with a spoon for 4-5 minutes. Drain off excess grease and stir in the cooked potatoes until well coated. Set mixture aside and let cool for about 15 minutes.

In a medium bowl, beat the eggs. Stir in the chorizo, potatoes, cheese, and cilantro. Season with pepper.

Fill each muffin tin with egg mixture. Bake for 18-20 minutes, or until eggs have been set. Let cool for 5 minutes, run a knife along the edges of each muffin, and invert muffins on a cooling rack. Best served warm.