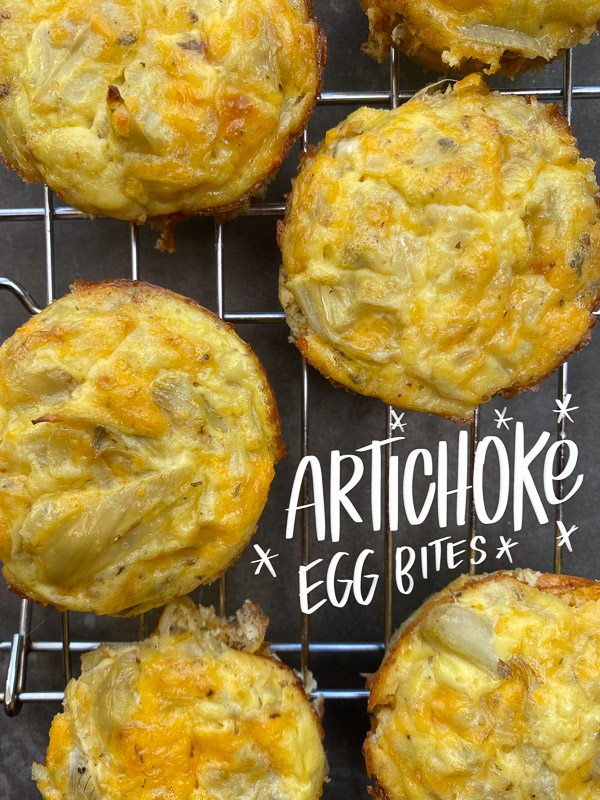 My Mom's artichoke squares were always part of our Thanksgiving holiday and with her not around, I don't want to wait until Thanksgiving to make them. I want them year-round!! With a little tinkering, Artichoke Egg Bites are going to be in my meal prep arsenal for sure now!
Look!!! A quick breakfast solution.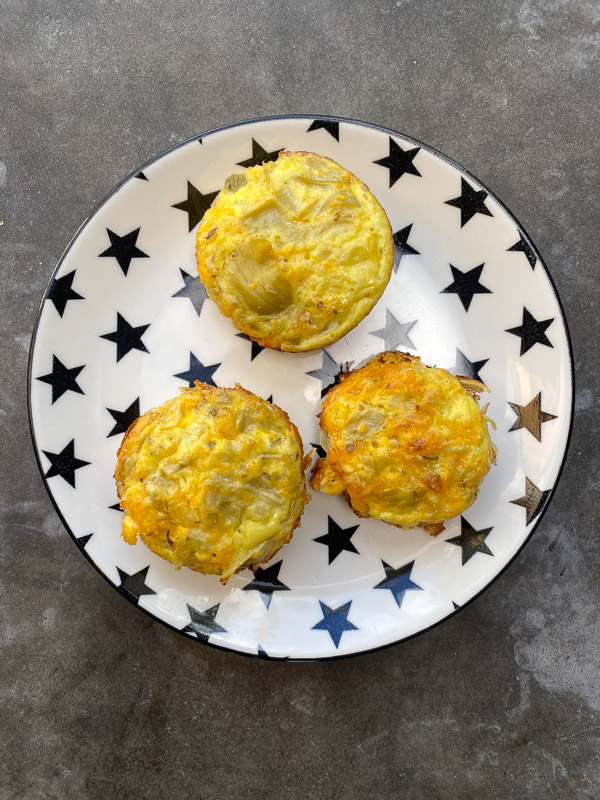 Egg muffins filled with chopped artichoke hearts, cheese, and onions.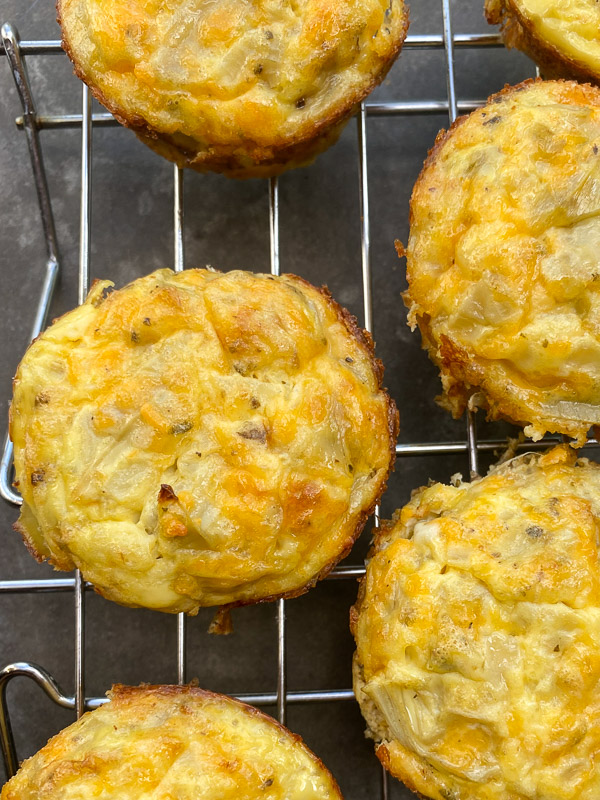 Pop two in an English muffin and you have an instant breakfast sandwich. I personally like to eat them cold. They make wonderful protein packed snacks too.
Ingredients involved: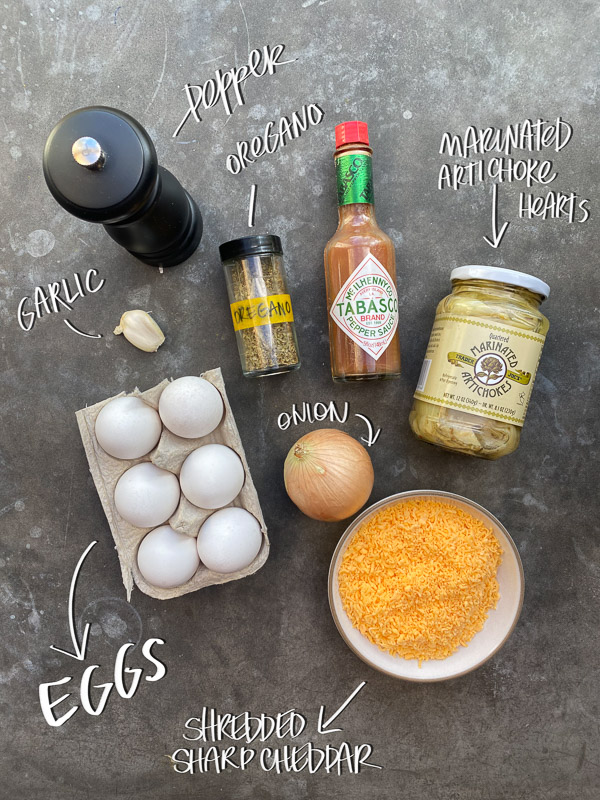 Chop therapy time! We cut up the garlic, onions and marinated artichoke hearts.
We reserve some of the liquid in the marinated artichoke hearts to cook the onions and garlic with.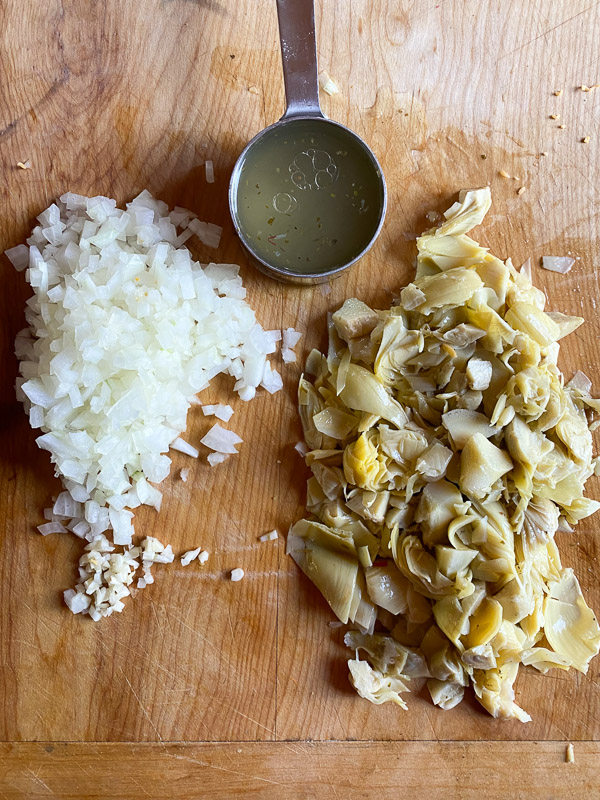 We are going to saute to soften the onions and garlic in the liquid. We let it cool.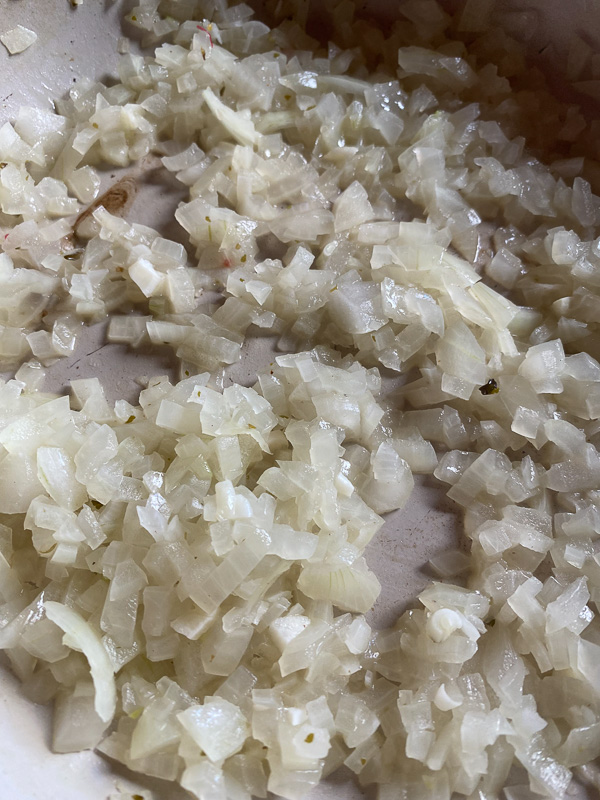 Eggs, oregano mix!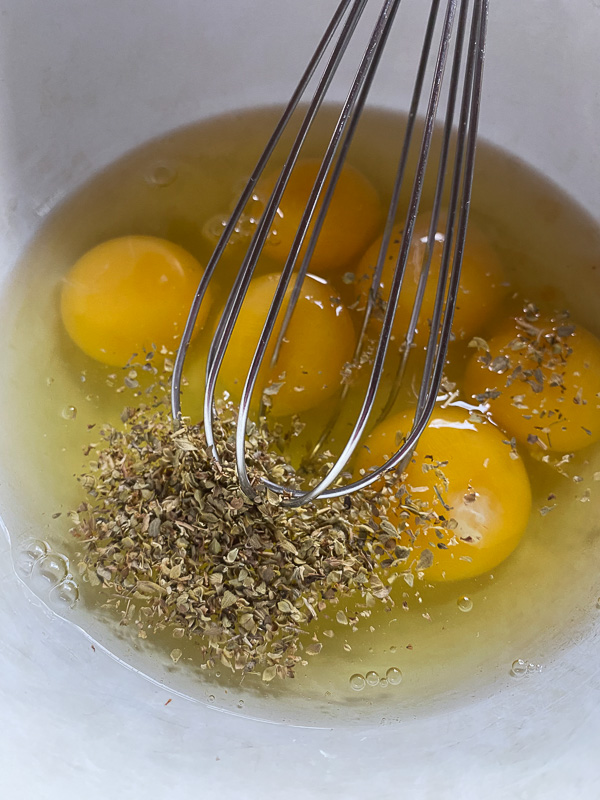 Cooled onions and chopped artichokes.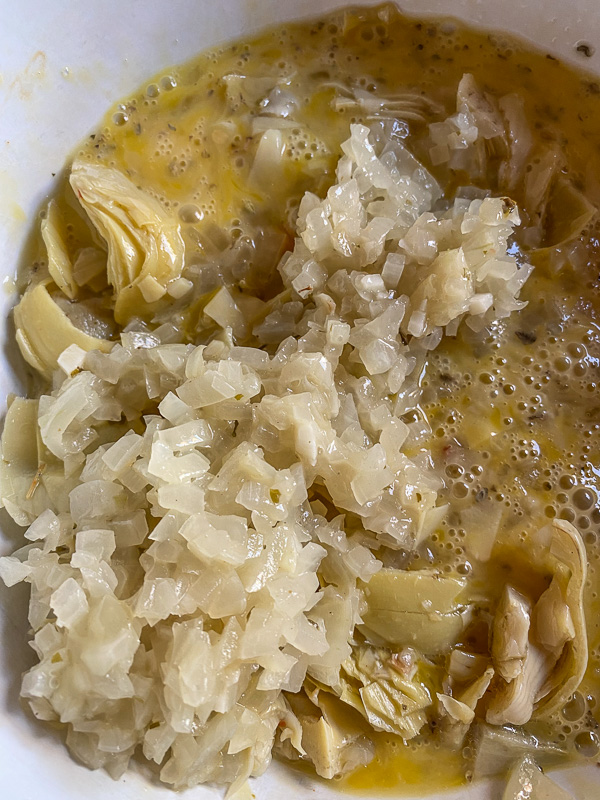 Cheese goes in!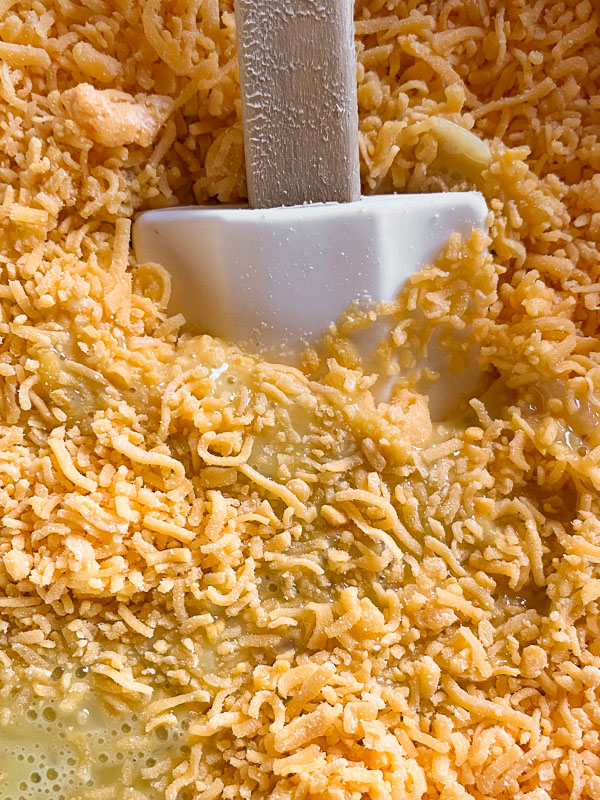 We are ready to get our muffin making on.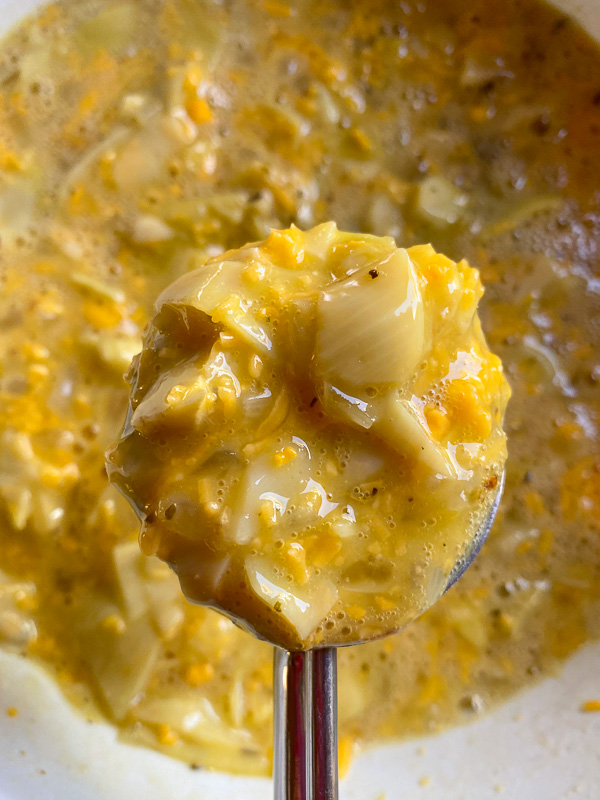 Fill up the cups of a muffin tin. I use an ice cream scooper
to help! The muffin tin has been prepared with cooking spray. We don't want those eggs to stick!
Baked!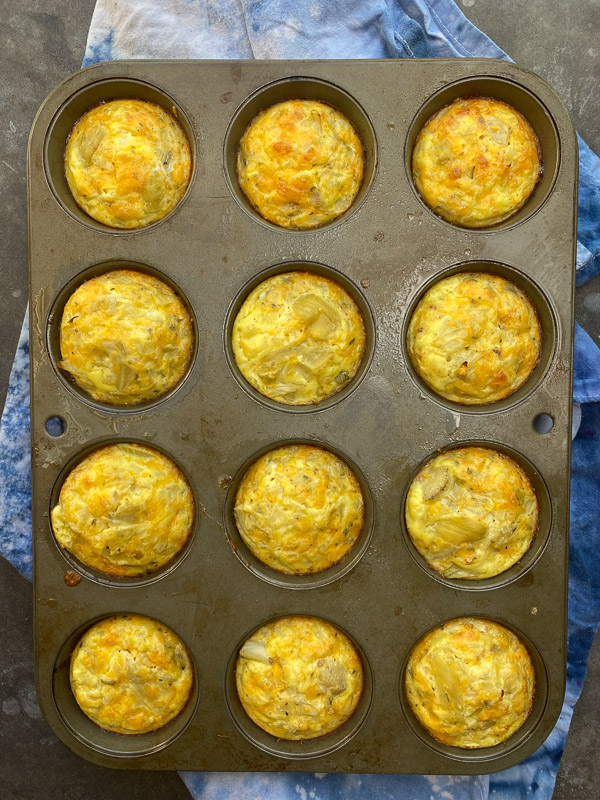 Run a knife around the edges and pop them out!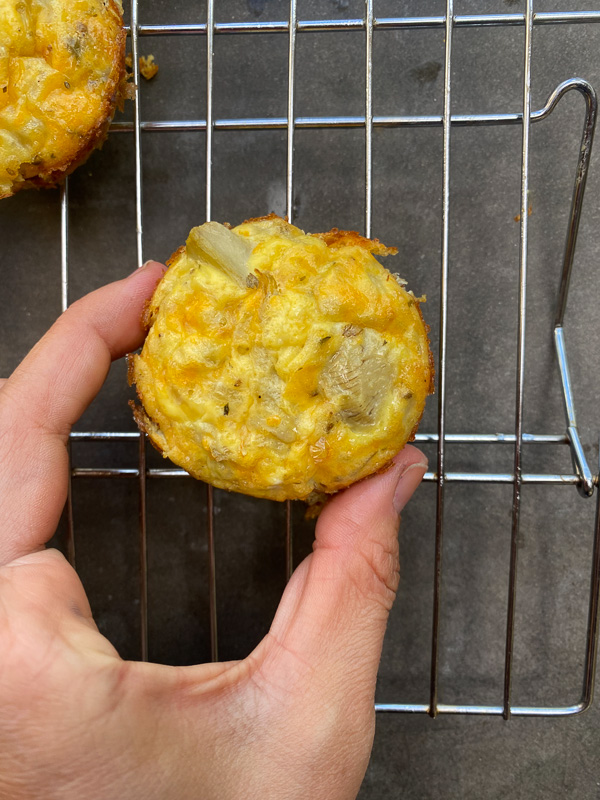 Breakfast is ready!! Serve hot or cold.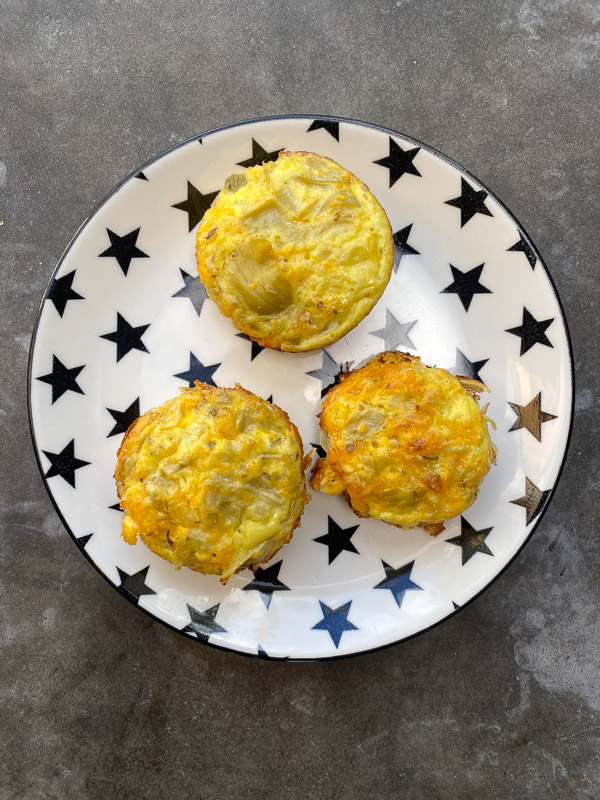 I hope these Artichoke Egg Bites become part of your meal prep/ pantry staple recipes!
Artichoke Egg Bites

makes 12 egg bites

1 12oz. jar marinated artichoke hearts, (reserve ⅓ cup liquid)

1 small onion, chopped

1 clove garlic, minced

6 large eggs

a dash of Tabasco

1/2 teaspoon oregano

1 1/2 cups sharp cheddar, shredded

salt & pepper

cooking spray

Preheat the oven to 350F. Spray muffin tin with cooking spray and set aside.

Add ⅓ cup of the liquid of artichokes to a small skillet with the onions & garlic and saute over medium-high heat until onions are translucent, 4-5 minutes.

In a medium bowl, beat the eggs and oregano, add Tabasco and stir. Stir in the artichokes, onions, and cheese. Season with salt & pepper. Fill each muffin tin with egg mixture. Bake for 18-20 minutes, or until eggs have been set. Let cool for 5 minutes, run a knife along the edges of each muffin, and invert muffins on a cooling rack. Serve warm or cold. It's up to you!