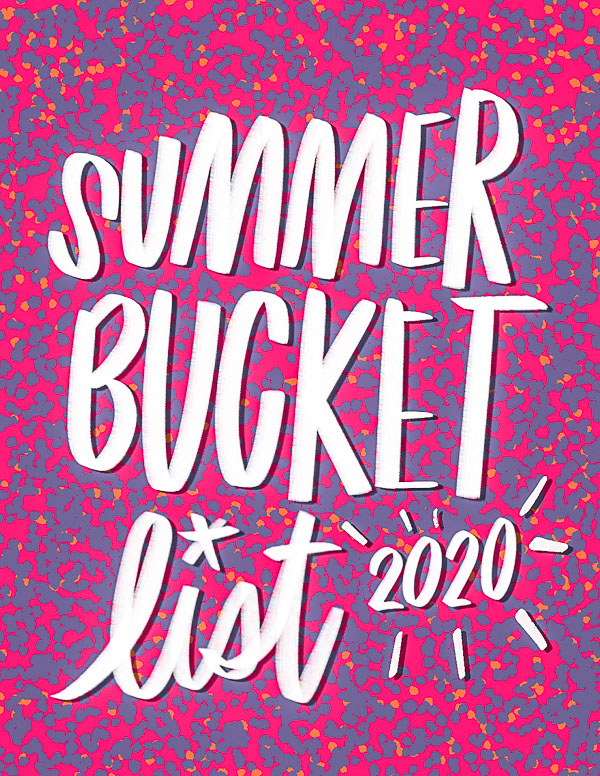 We are already 10 days into Summer. How does it feel besides weird?! For the past 5 years, I've been making a Summer Bucket List (with Cooper's help) so we can be intentional about how we spend time during the Summer together as a family. It's a great activity and it helps us all figure out what we want to get out of our time.
Let's dive into some of my past Summer Bucket Lists, shall we?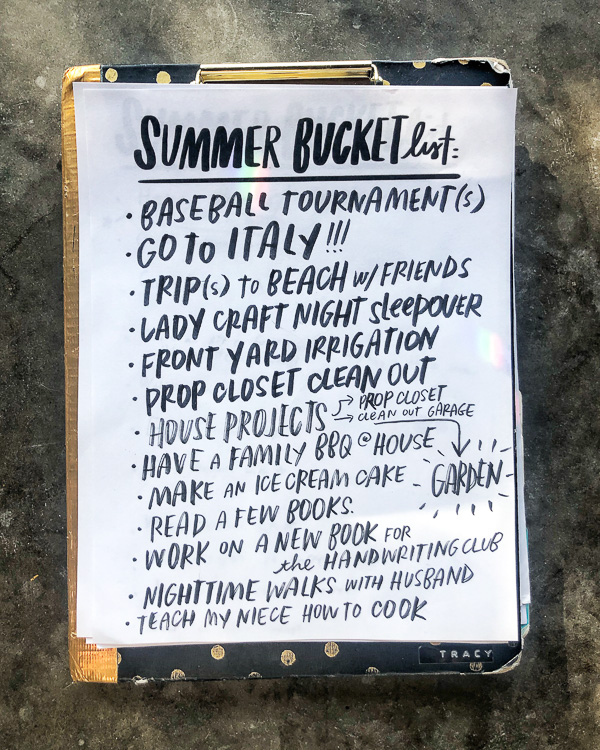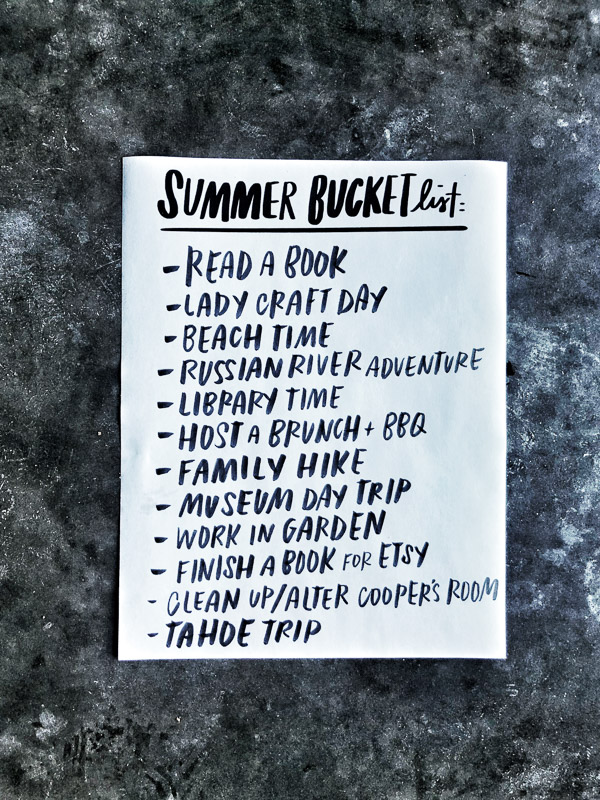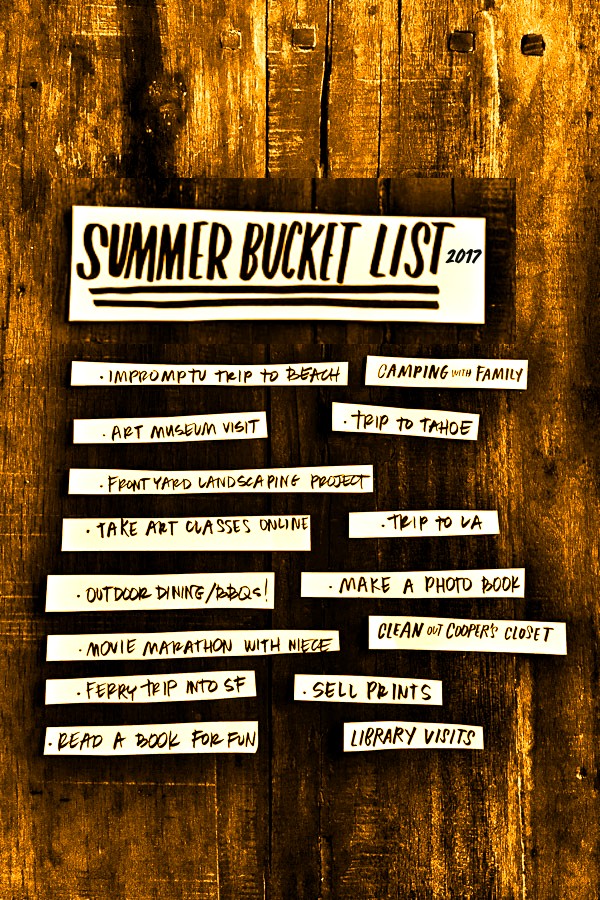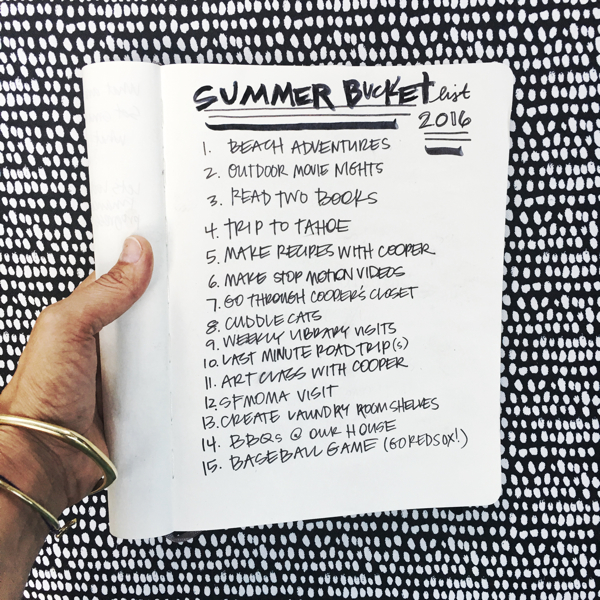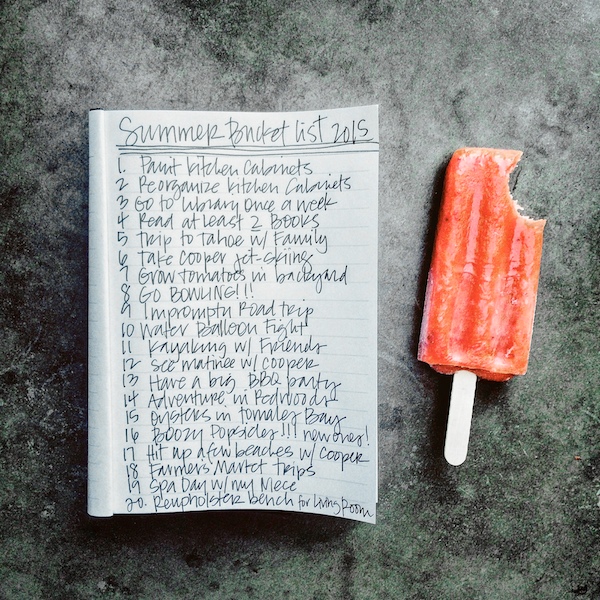 This year I put my Summer Bucket List in my Currently Workbook: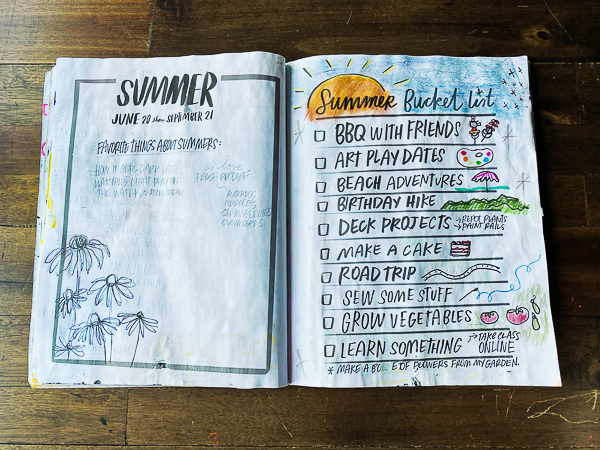 Here it is!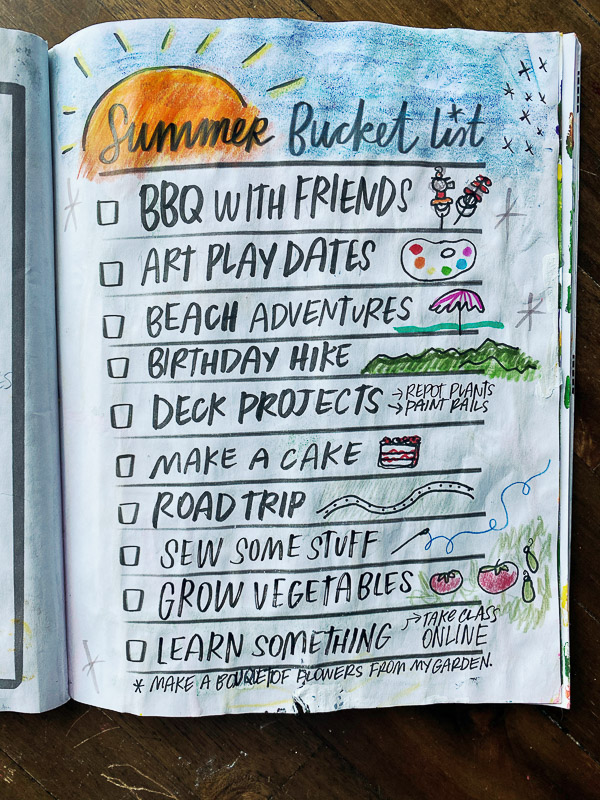 Summer Bucket List 2020
BBQ with friends
Art play dates
Beach adventures
Birthday hike
Deck projects
Make a cake
Road trip
Sew some stuff
Grow vegetables
Learn something new- take a Skillshare class
Make a bouquet of flowers from flowers I grew in our yard.
I am trying to manage my expectations for the summer this year. I think most of these things are achievable. We shall see!
If you'd like to play along and write down your Summer Bucket List, download the template.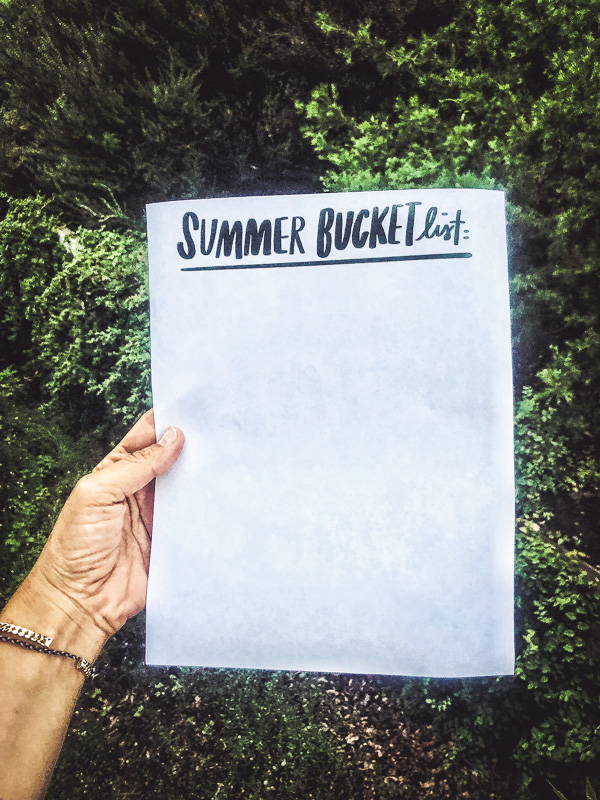 I'd love to see what your intentions are for the summer.
Fill it out and tag @thehandwritingclub on Instagram so we can see!
HAPPY SUMMER!!!