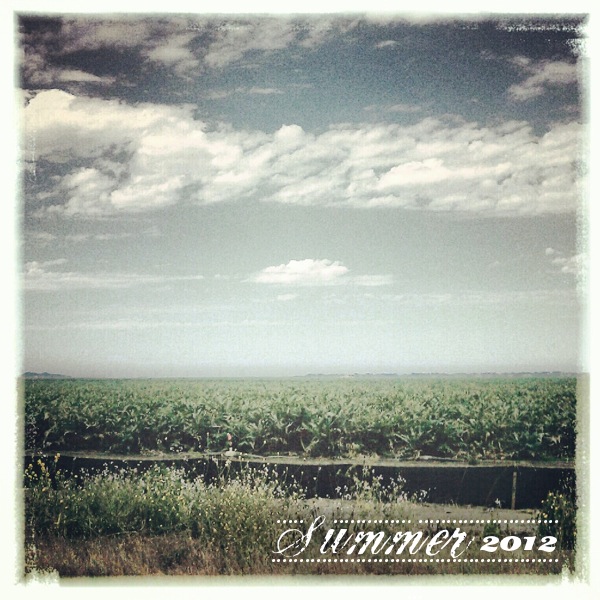 Autumn is my favorite season of allllll time and it's coming up!  Have you ever experienced Autumn in the Bay Area?  It's warm, hazy and there's a slight chill to the air. We have this thing called Indian Summer which means that the leaves are falling and it's like 80+ degrees. It's weird, but it's what I'm used to. Before we welcome Autumn, let's recap Summer shall we?
I'm seriously not ready for all this pumpkin latte talk.
First up. Let's discuss my Summer Bucket list items.
I painted my nails a girly color. Check.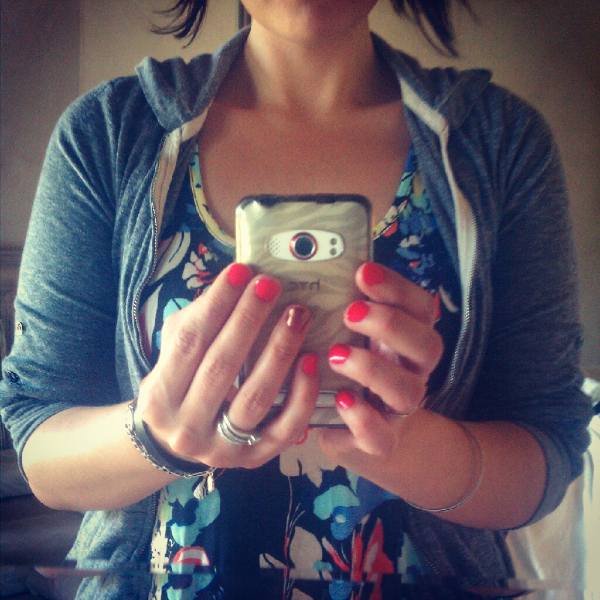 Oh yes, I DID make Boozy Popsicles. Piña Colada Ice Pops CHECK.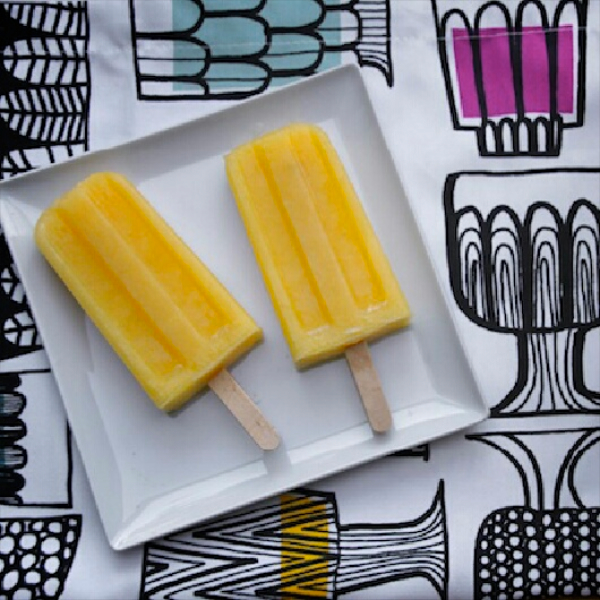 S'mores? Chiggidy CHECK.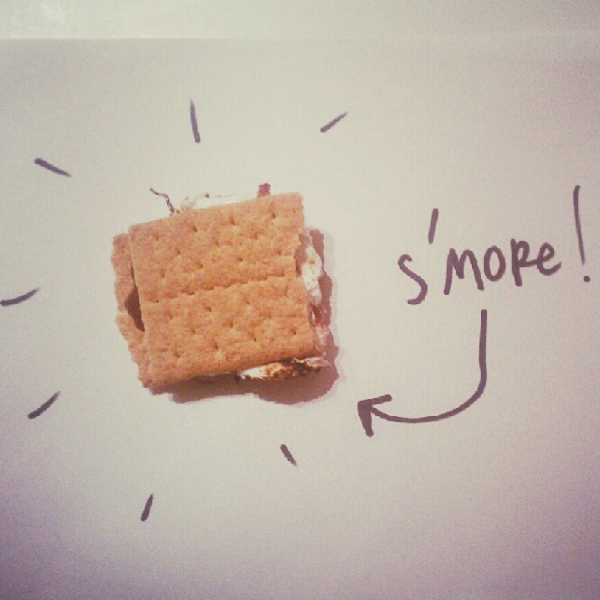 I had a BBQ! Labor Day weekend was all about the Benjamins. That's right. We had a total of 15 people at my house.
Here's what I made:
Babyback Ribs with Espresso BBQ Sauce, my Killer Garlic Bread, Carnival Slaw & Coconut Cake with Berries & Cream
That's one of the best menus I've ever concocted. It spurred a rib eating contest. NO JOKE.
12. Three brothers TIED with 12 each.
Mother truckin' CHECK.
I got all High Straightenence-y with my mother-in-law with this load of stuff from Costco.
We took pictures. We had an audience. WE FIT THREE CARTS OF STUFF IN MY CAR.
The only thing I regret? Not getting a Costco churro.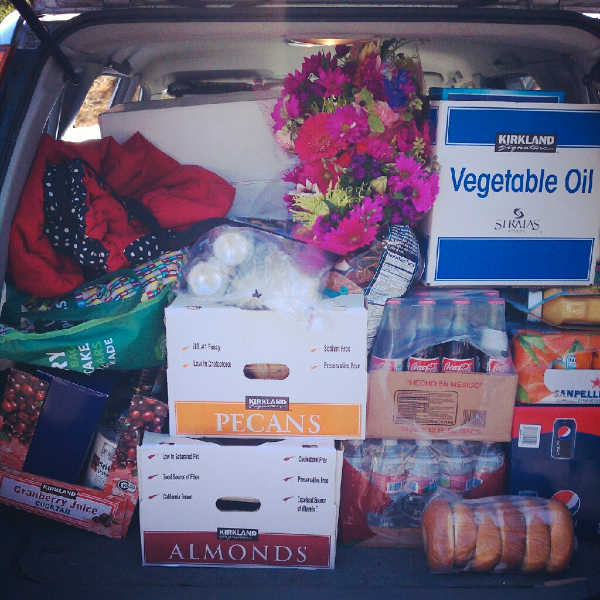 I started a new journal/notebook this summer. I also fell in love with washi tape.
I need to craft or I'll die. True story.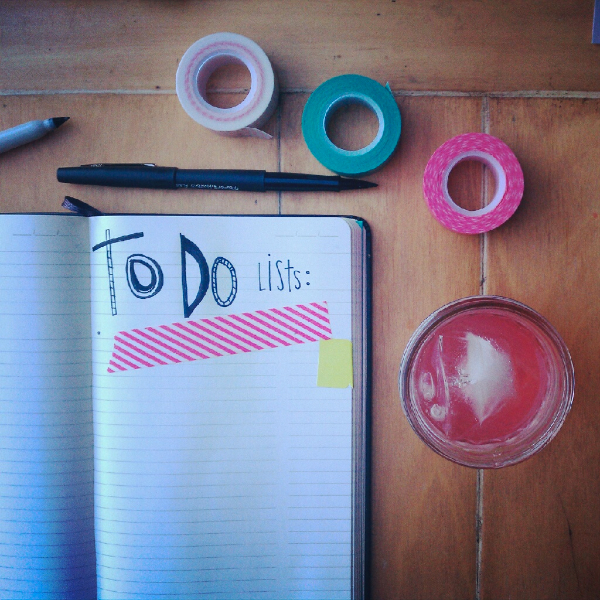 We got two beta fish for Cooper this Summer. One of them is called Red Sox.
The other one's name gets made up on the fly. Poor no-named fish! Wait. You're Fred! No. Now you're Dylan!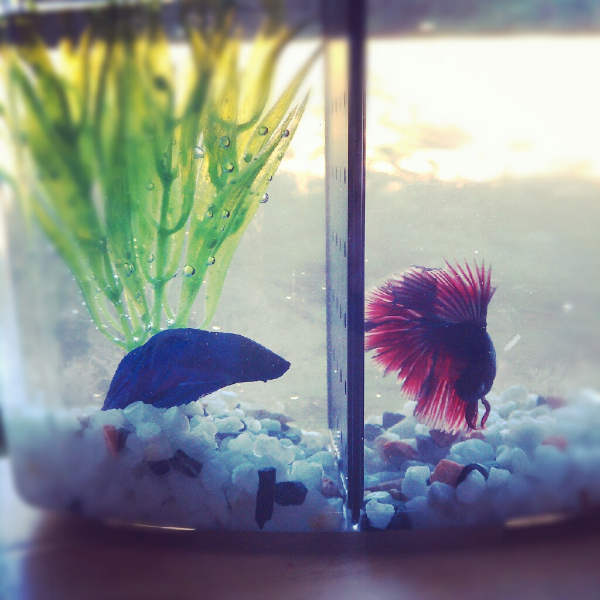 I moved into the house I grew up in. We're still unpacking. We're settling in. It's been crazy/cool/trippy.
It felt more like home when I unpacked my cookbooks though.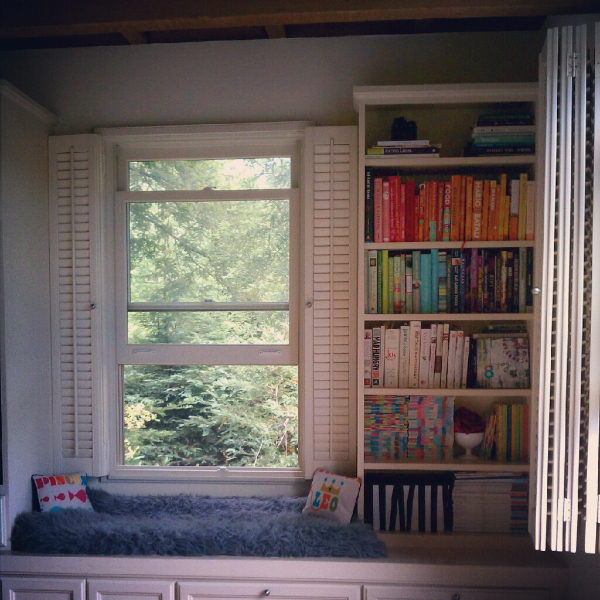 I fell madly in love with infinity scarves this summer. We need them in San Francisco. It's cold in the summer.
I know, I know. I can just make them by sewing two ends of the scarf together. Don't make me.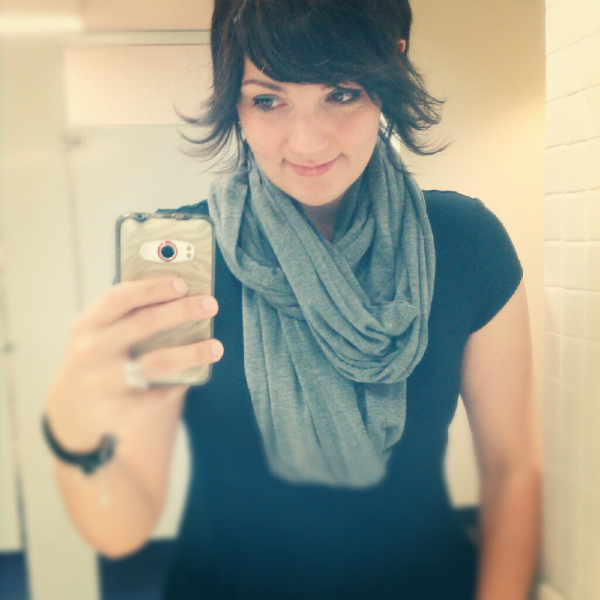 My husband taught me how to make an awesome paper airplane. We flew them on a sunny Saturday summer AM.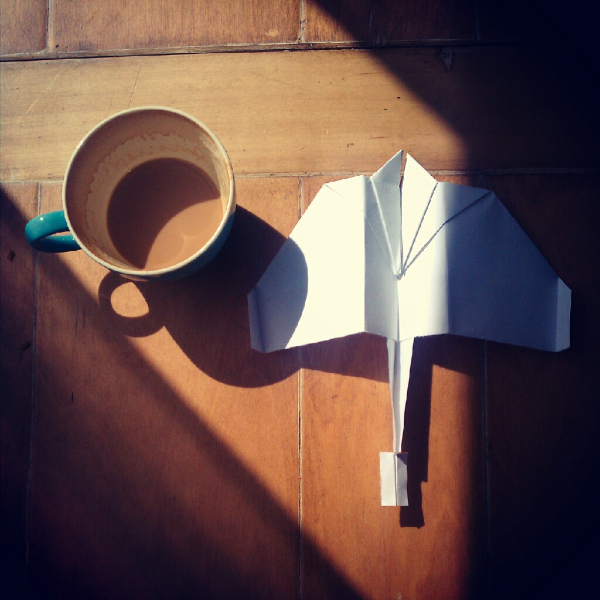 I drove over the foggy Golden Gate Bridge in a convertible with the top down with my friend Leslie.
It was sunny in Marin. Pssshaw.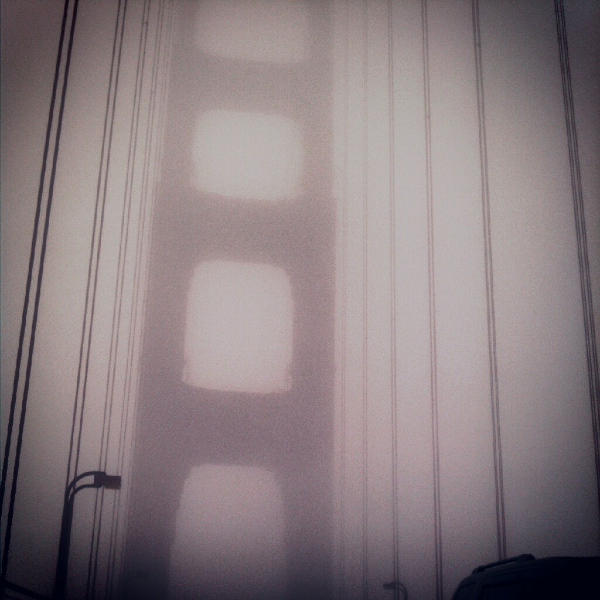 I did another juice cleanse! I also got hooked on Bikram yoga for a good month.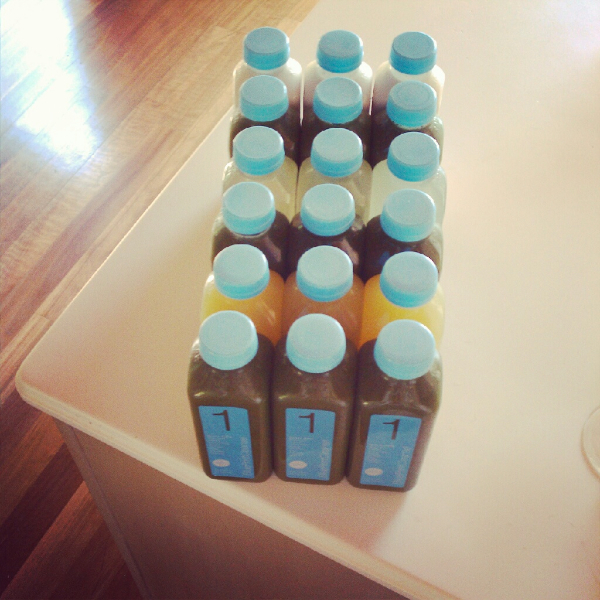 And then I went to New York…and went for broke!
I flew to New York to visit my brother & go to the Big Summer Potluck.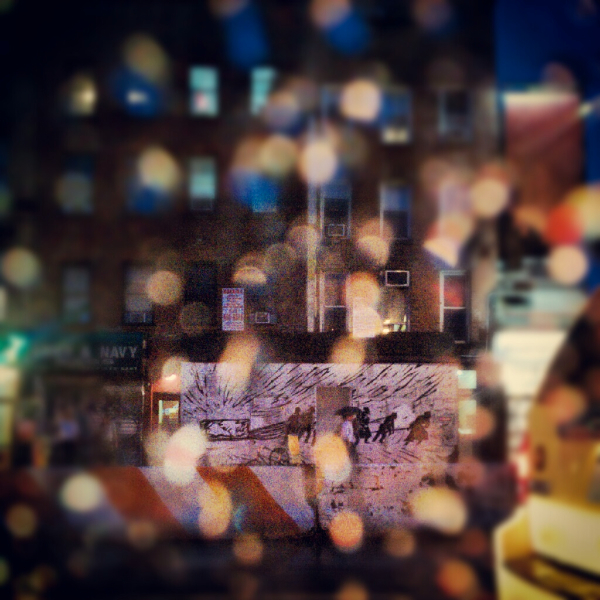 Me and Joy in the streets of NYC. Totes maj.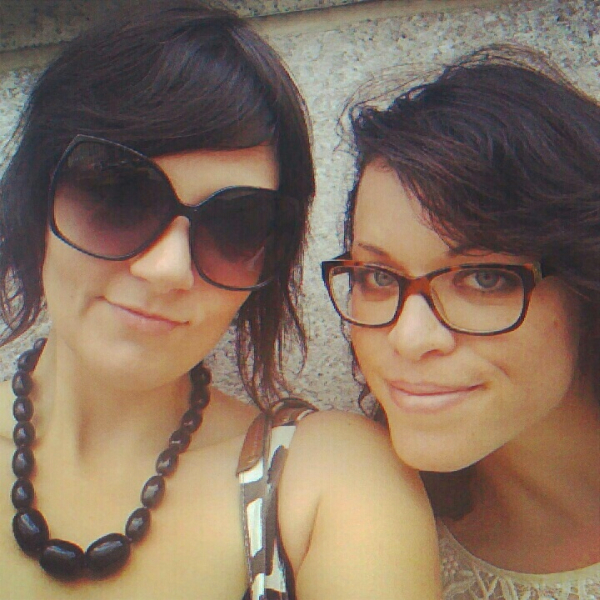 I got to meet legendary Jacob Perelman of Smitten Kitchen. I also got to stand in THE Smitten Kitchen.
Major love to you Deb. Can't wait to see you on your book tour out WEST!!!
Now can you get Cooper to eat blintzes? Thanks.
I got crazy with my niece Camden who was visiting from Boston. Hi CAM!!!! Miss you!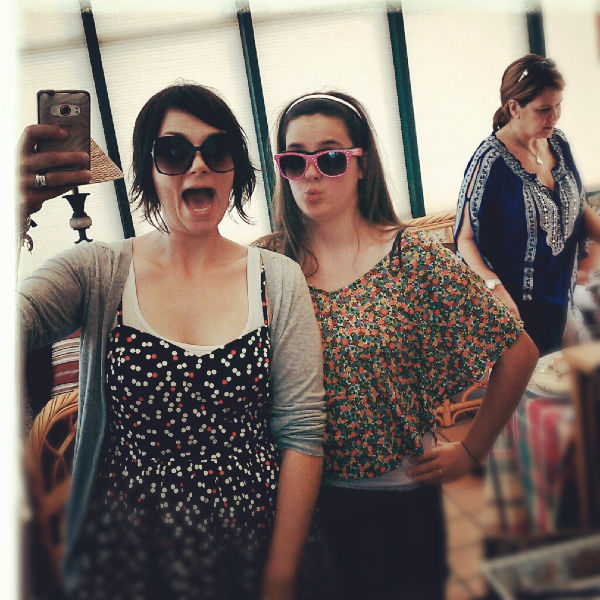 I made  this Coconut Cake three times this summer.
I got people hooked on it and I went up a dress size. I don't want to talk about it.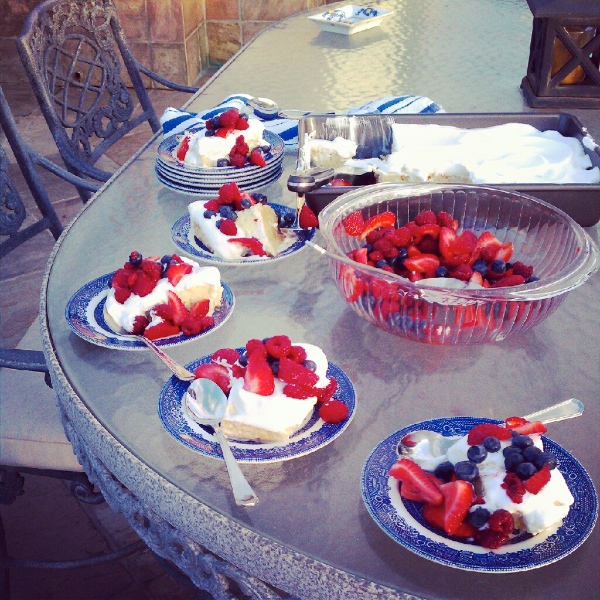 I binged on Breaking Bad. I MEAN?!! W.W.???? A YEAR IS TOO LONG TO WAIT!!!!!!!!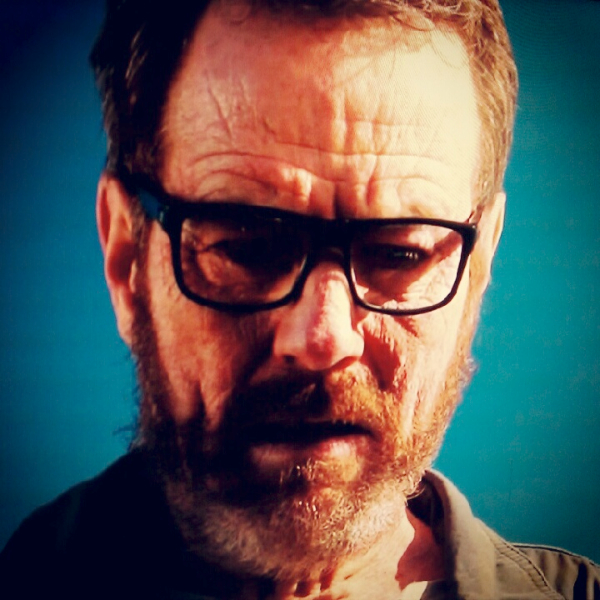 I finally learned to appreciate sunflowers.
I'm supposed to love them as a Leo and it took me 33 years to make that happen.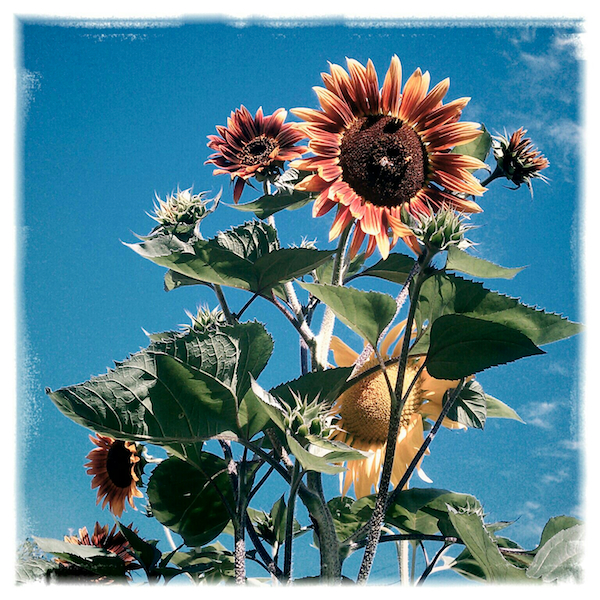 A quick visit to the SF Ferry Building for lunch with Rena, Hula, Lisa & Christine on a foggy Saturday morning. <3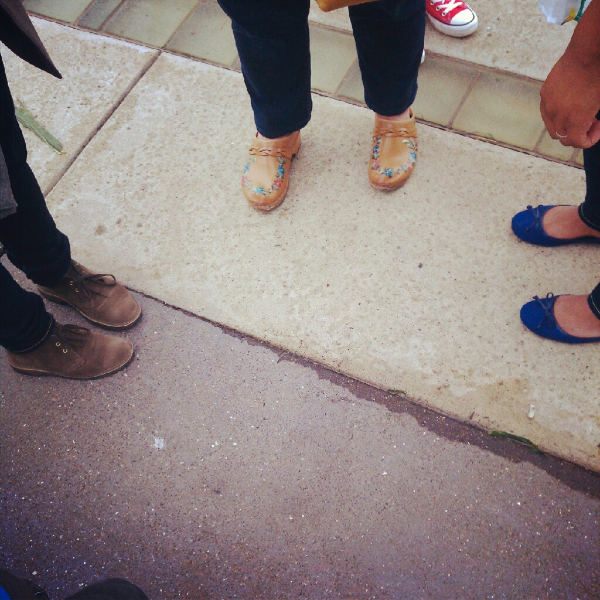 A lot of outdoor water coloring in the sun with Cooper.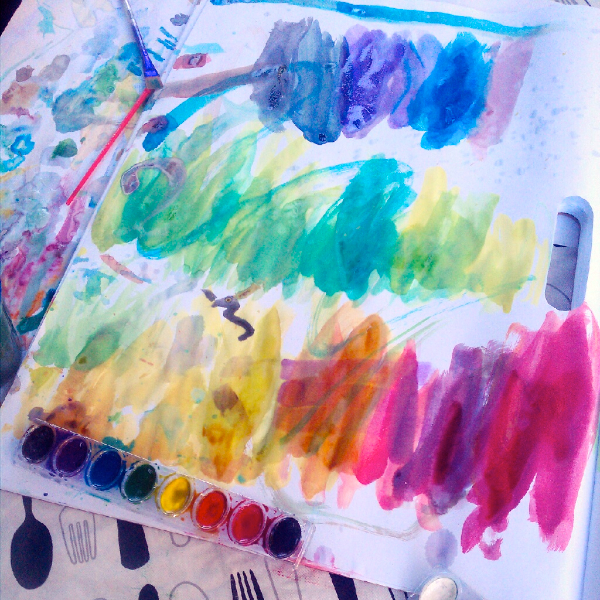 I ate a lot of corn, zucchini and AVOCADO this summer. What else is new?
A swimming race between brothers. Typical Benjamin family competition. Can't stop. Won't stop.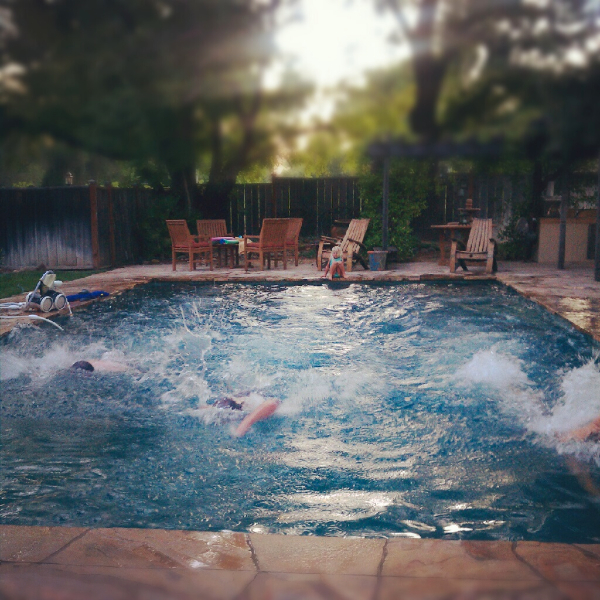 I YOLO'ed a ROLO.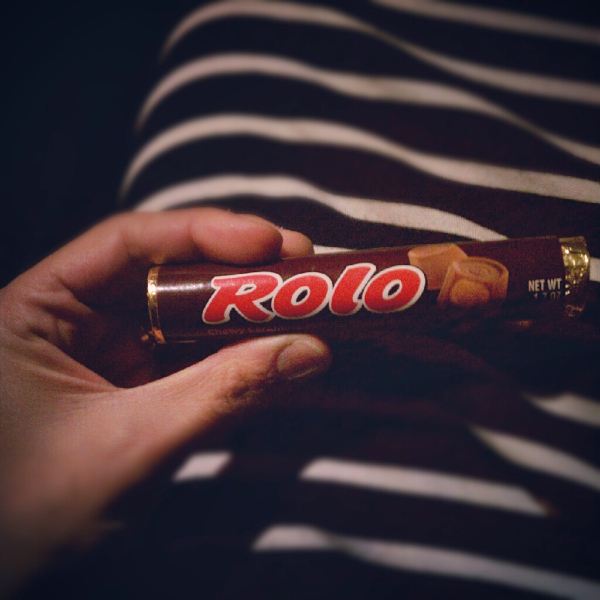 Darth Vader & what's the name of this Transformer?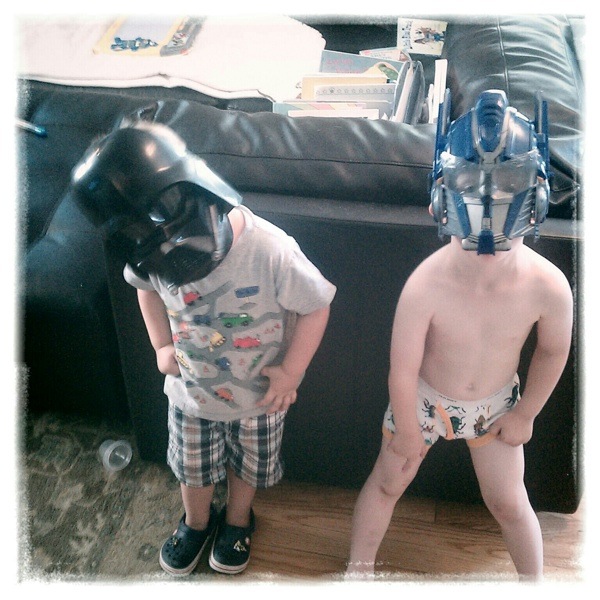 I fell in love with Freezer Breakfast Burritos & got my sister-in-law hooked!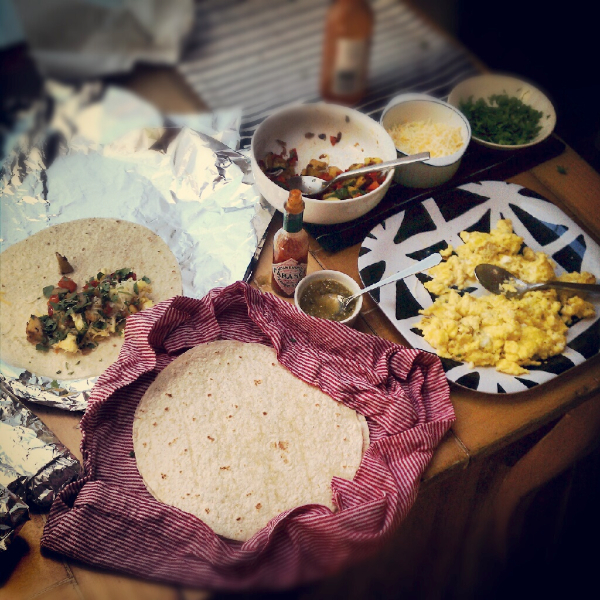 Casey had a Dawson's Creek marathon this Summer. I watched like half of it. The fashions! I can't deal.
Katie Holmes looks crazy here and I love that I caught the subtitles at the right exact moment.
Also. The scene where Dawson gets drunk at that one party? THE BEST.
I totes forgot how annoying Andy is. Uggh.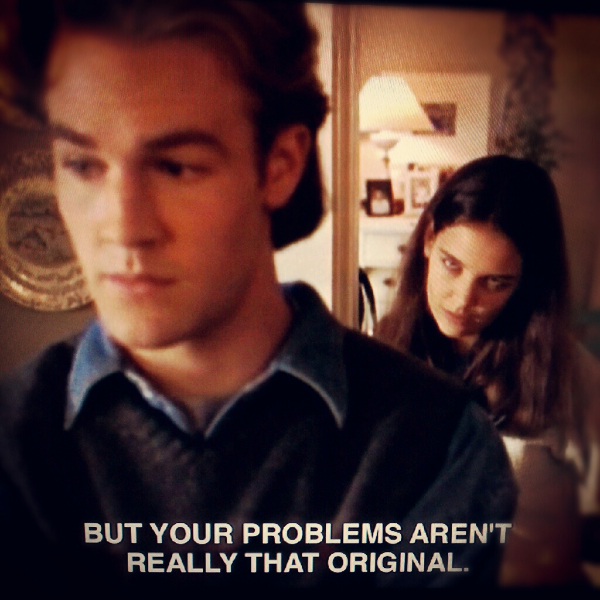 I got my hair colored & cut. No it's not purple. But maybe one day. YOLO.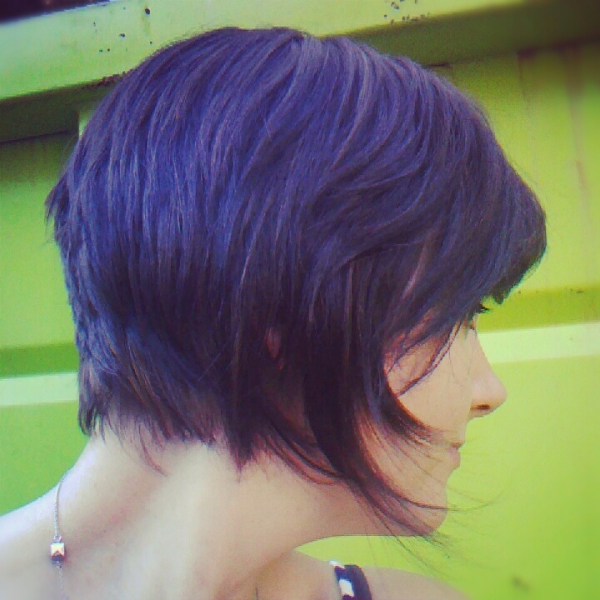 I fell under a hypnotic trance…. AKA pool water.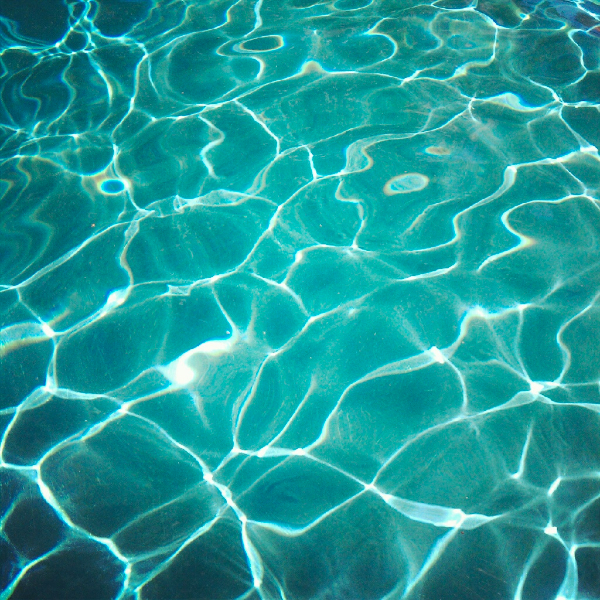 I taught a food styling class with Joy. There's another one coming up in October. You should come!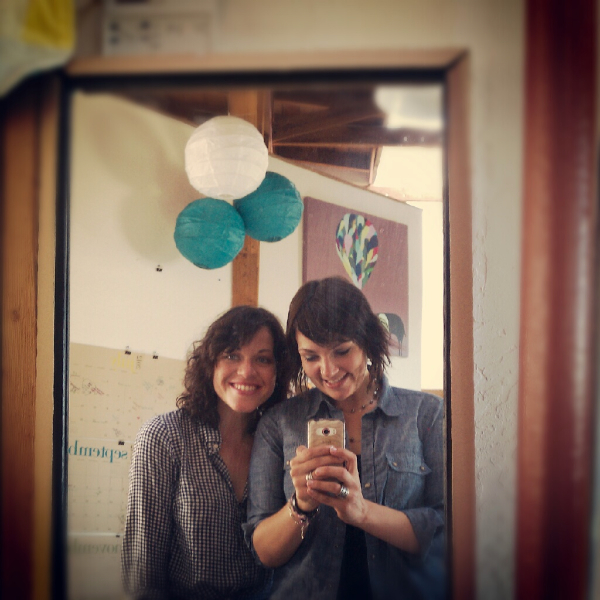 I moved into a new office at work. Moving a whole office is not fun. Have you done it? You know what I'm talking about.
You move, you set up your office. Things are out of whack and YOU WORK.
Also. I WANT TO STOP MOVING. SERIOUSLY.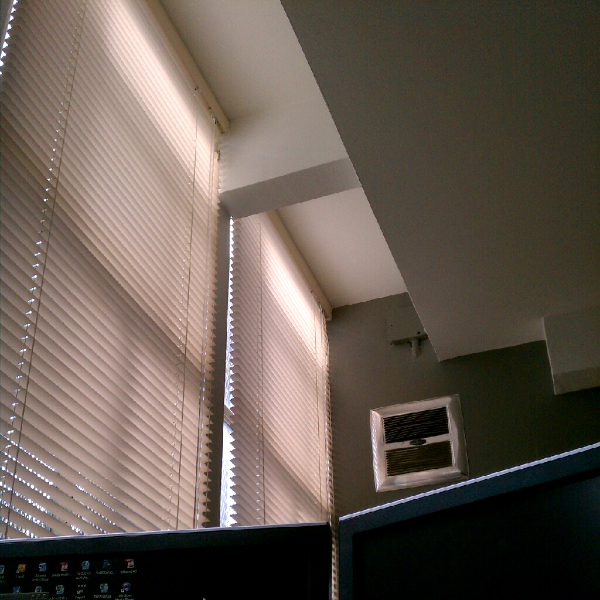 Target shenanigans with my boo. Typical Summer behavior. Fall will be filled with scarves & hats.
Watch out.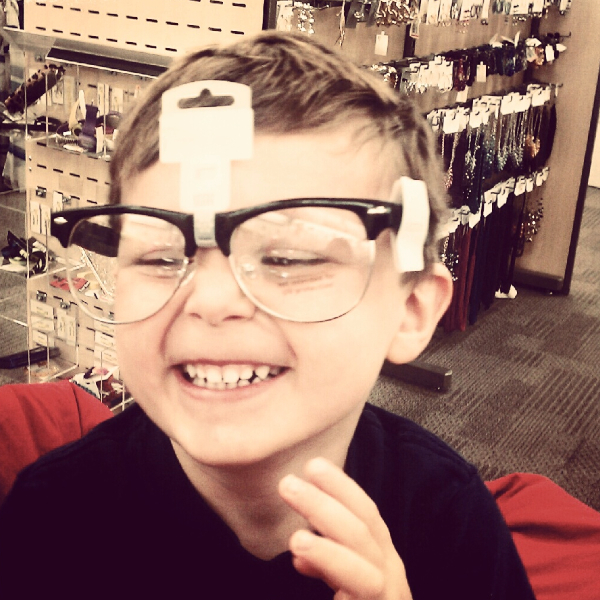 I spent my 33rd birthday at the Monterey Aquarium. I still owe you some pictures from that!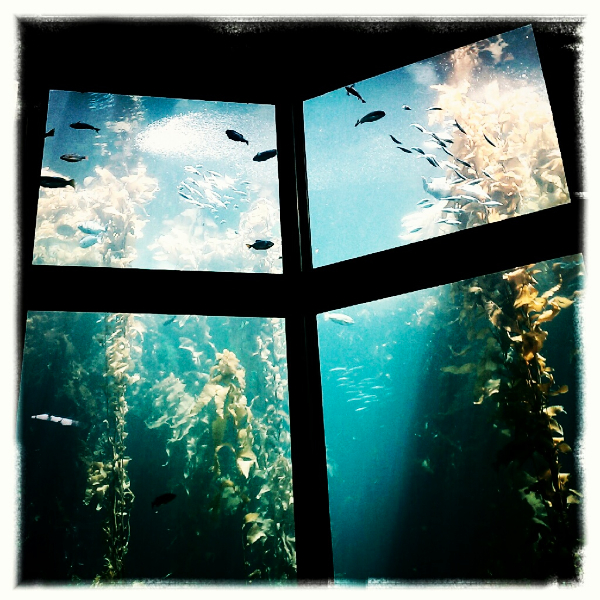 I wore this striped skirt from Target like it was going out of style and I bought this striped hat.
I'm sitting here wondering what a striped tattoo would look like…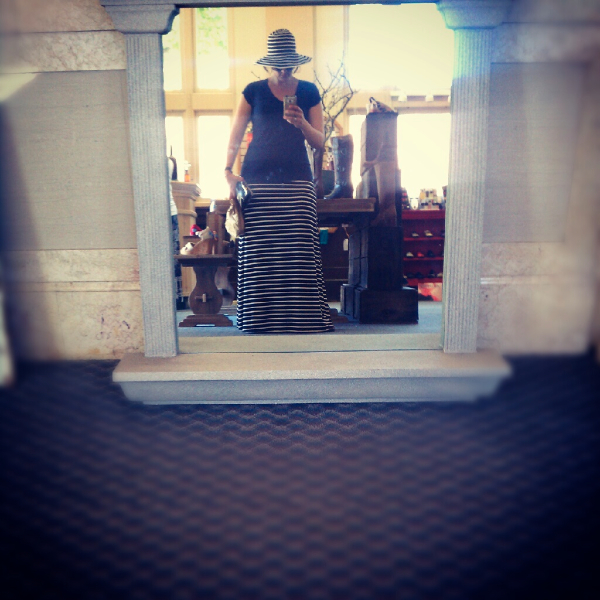 Summer 2012 was pretty dope.
You can see what my Autumn looks like on Instagram.
@tracyshutterbean