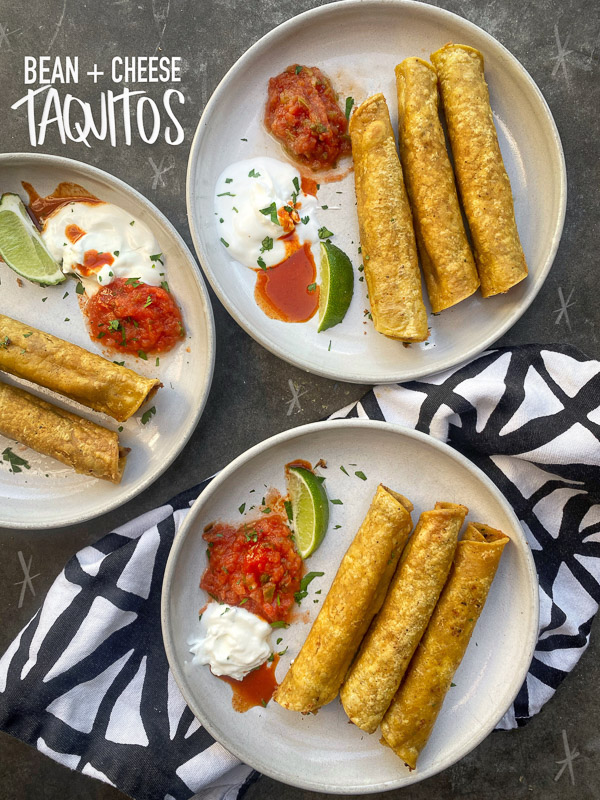 The other night I was home alone, with no one to feed but myself so I made some Bean and Cheese Taquitos and ate them on the couch in peace. Only one of my cats harassed me so I consider that an introvert Mom WIN.
Making homemade taquitos is an easy thing to do and I don't know why I don't do it more often since we always have a can of beans, shredded cheese, and some corn tortillas to use up (my child LOVES tacos!).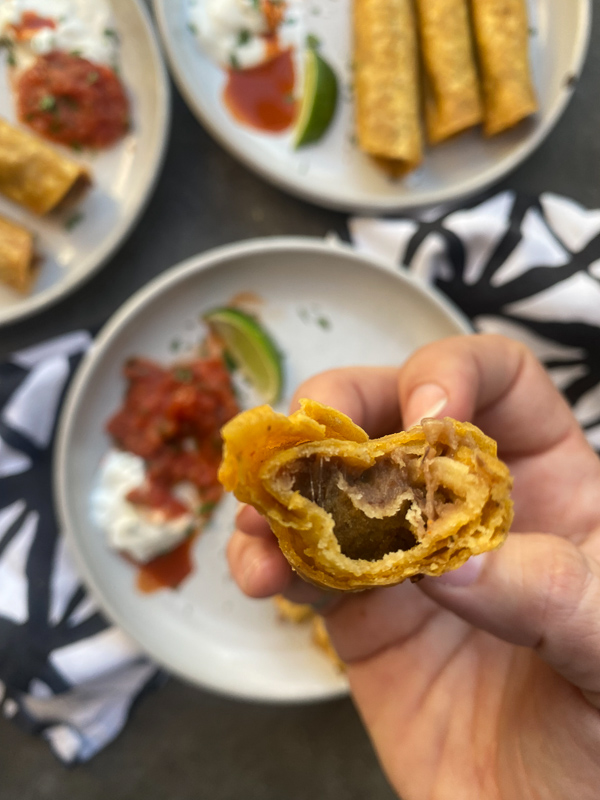 Crispy on the outside and gooey beans & cheese on the inside. YUM. 2022 is the year I bring taquitos back into my life.
Ingredients involved: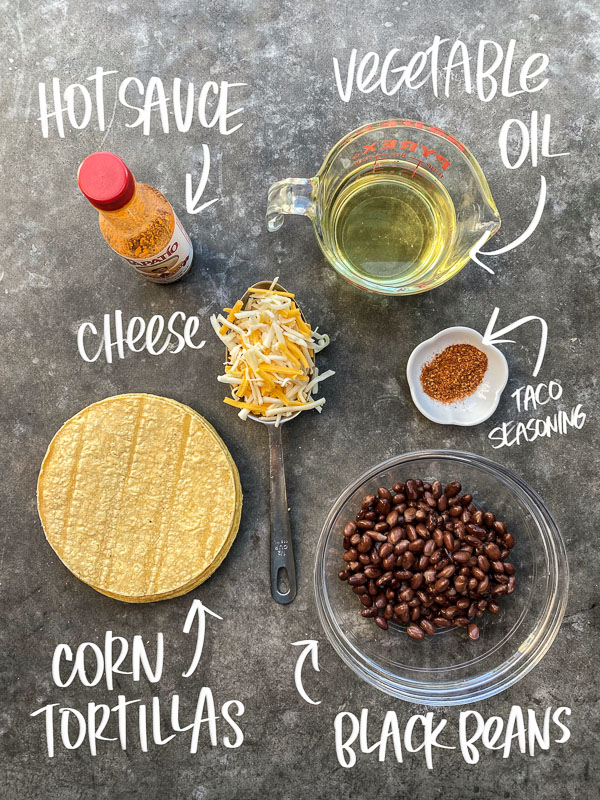 Mash the black beans with a potato masher.
Add in the cheese, taco seasoning, and hot sauce.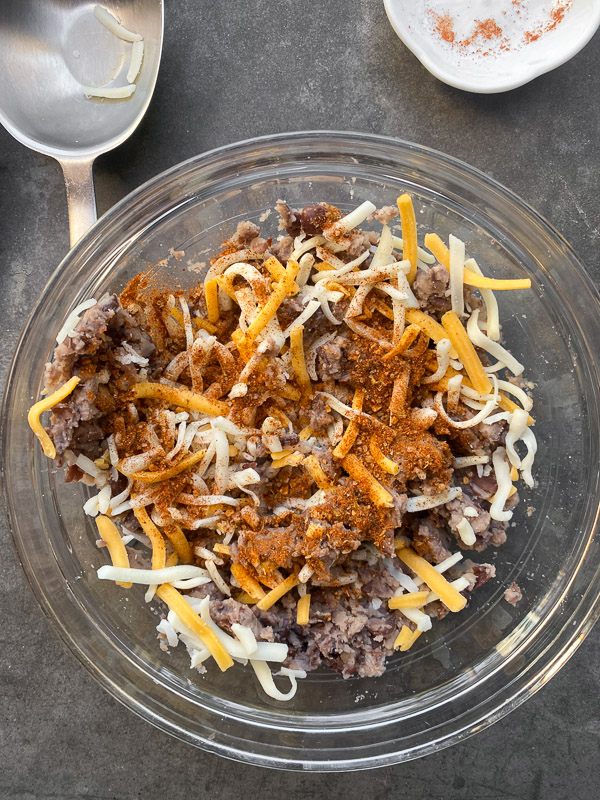 TADA! Doesn't that look appetizing?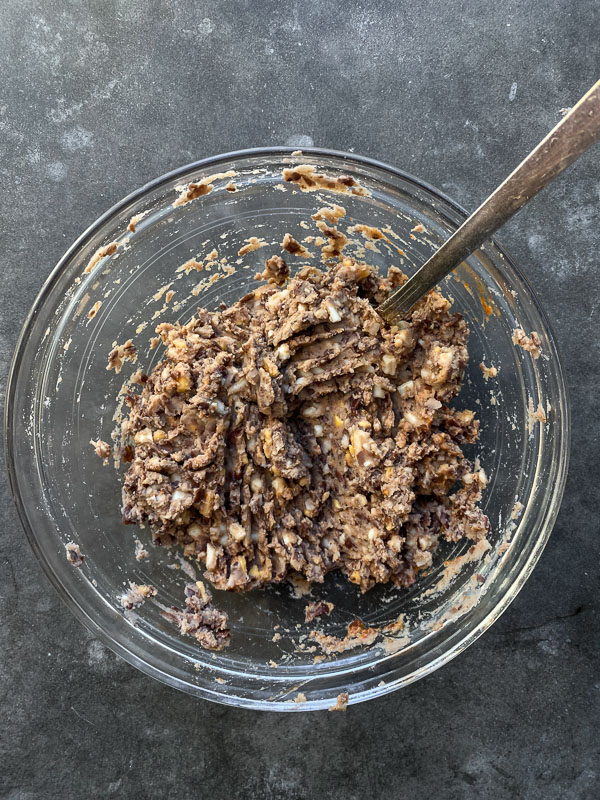 Microwave 4 tortillas at a time in a damp paper towel.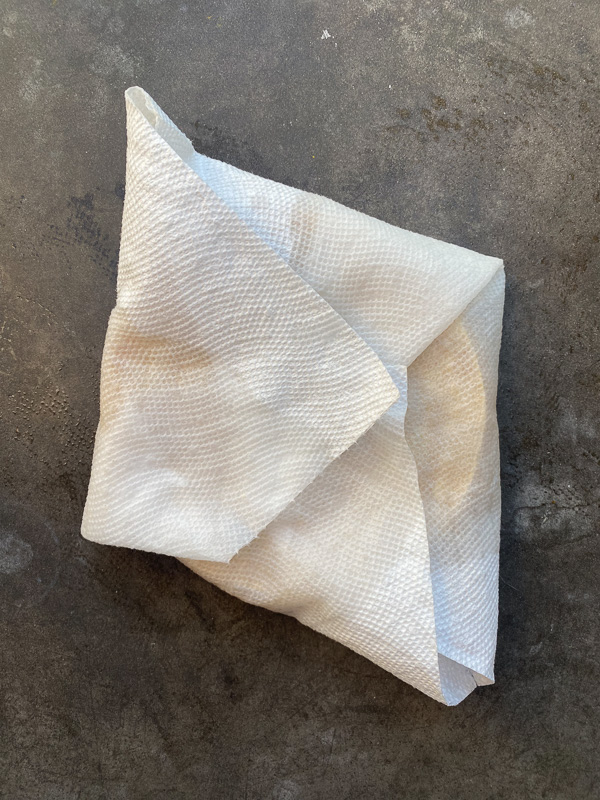 It makes them easier to roll and they won't crack!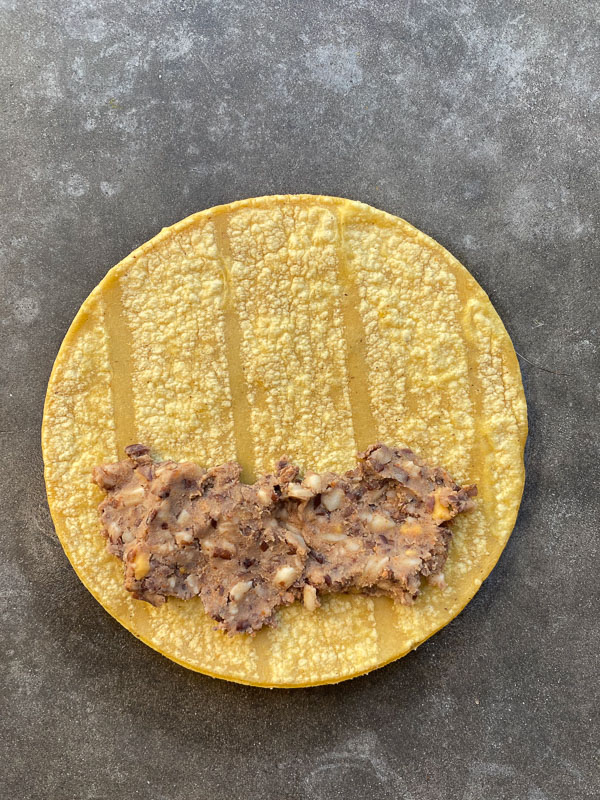 Roll it up. I add a little bean mixture on the end so it acts like glue. It makes it stick!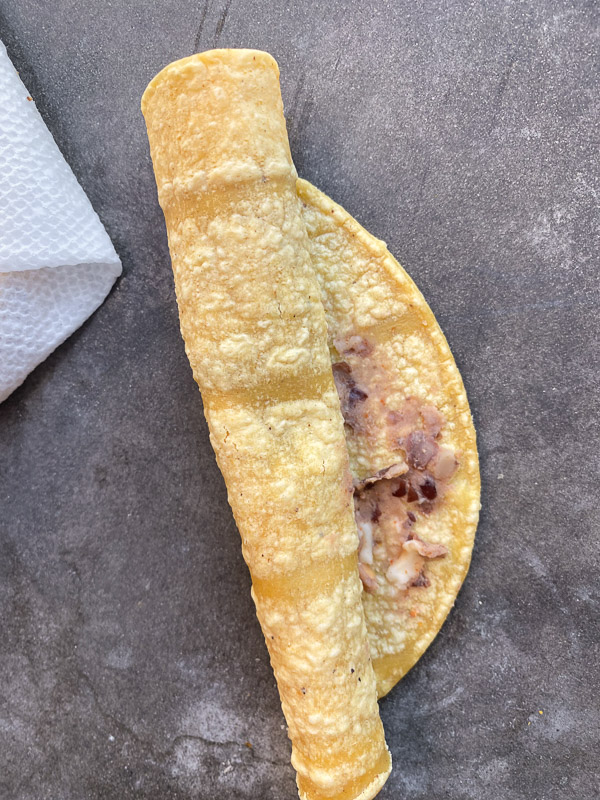 Assembly line in progress.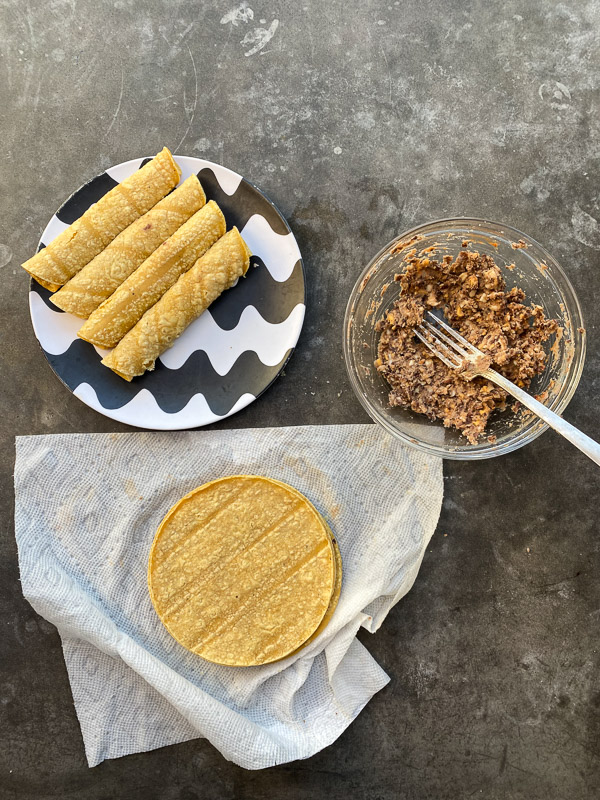 Let's get to frying them up!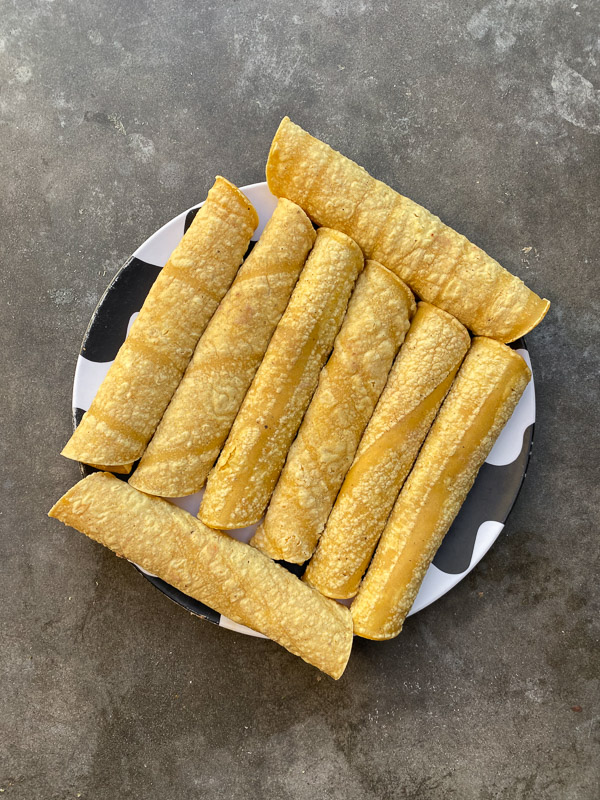 Fry them seam side down.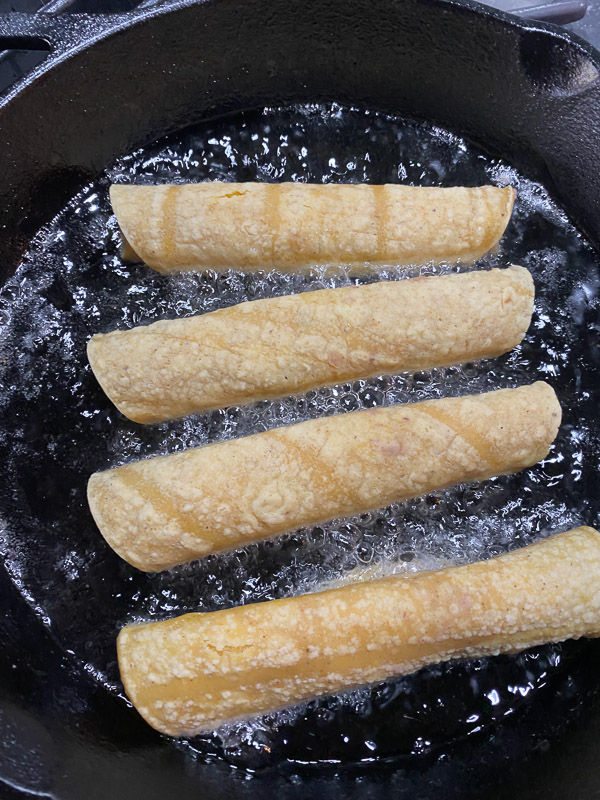 Seam side up!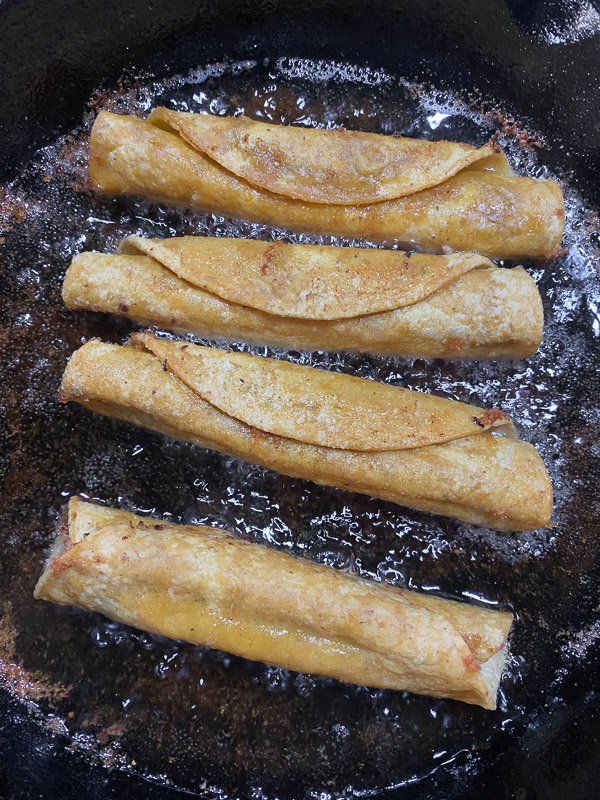 I drain them on a paper towel and then plate them!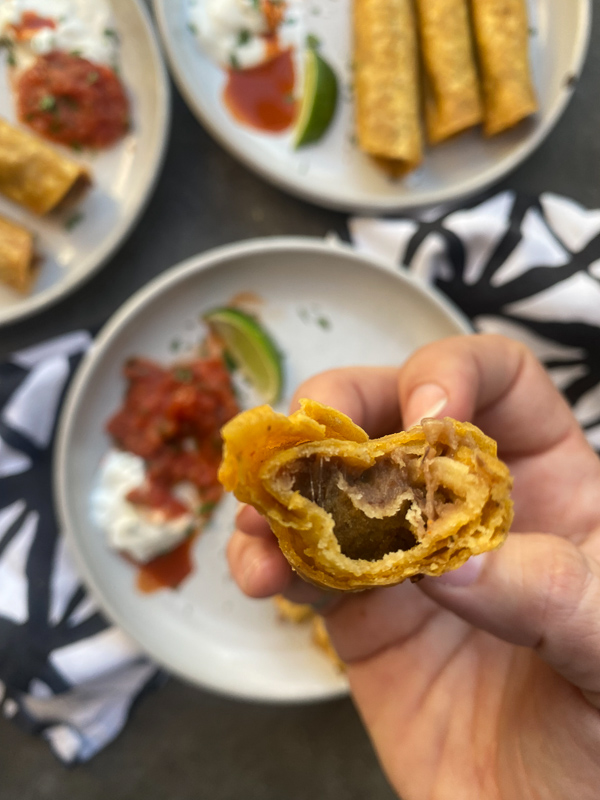 Sour cream (I used Greek yogurt here!) and salsa with a ton of hot sauce.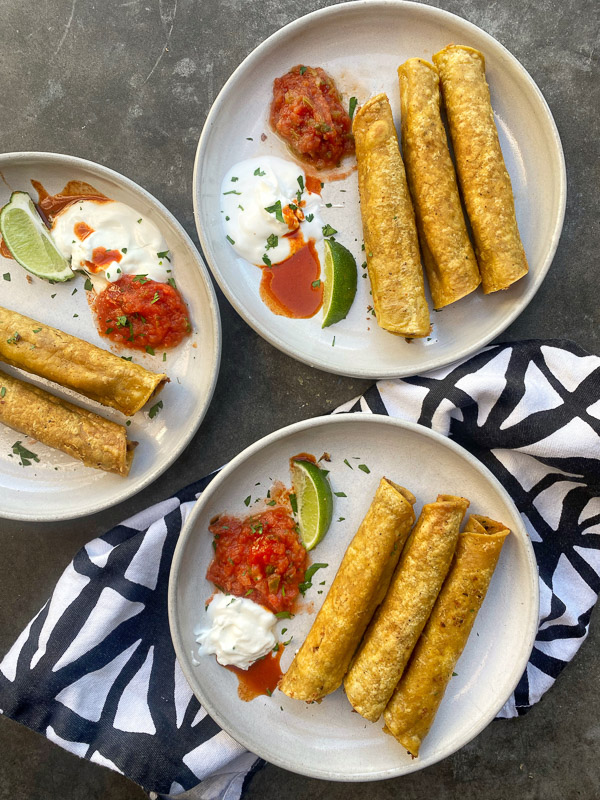 A perfect way to use those rogue tortillas on your kitchen counter!
Bean and Cheese Taquitos

makes 8 taquitos

recipe adapted from Real Simple

1 cup black beans, drained and rinsed
1/2 cup grated cheddar (I used a Mexican cheese blend!)
2 teaspoons taco seasoning
a few dashes of your favorite hot sauce (tapatio!).
8- 6 inch corn tortillas, warmed
3/4 cup vegetable oil
salsa, for serving
sour cream, for serving

Mash the beans with the cheddar, taco seasoning, and a few dashes of hot sauce until well combined. Wrap tortillas in a damp paper towel and warm in the microwave for up to 30 seconds to soften. Divide the bean mixture evenly between tortillas. Roll up the mixture in the tortillas.

In a large skillet over medium-high heat, fry the taquitos in batches, seam side down in about 1/2 inch of oil. Cook until crisp, about 2-3 minutes per side. Serve with salsa and sour cream.