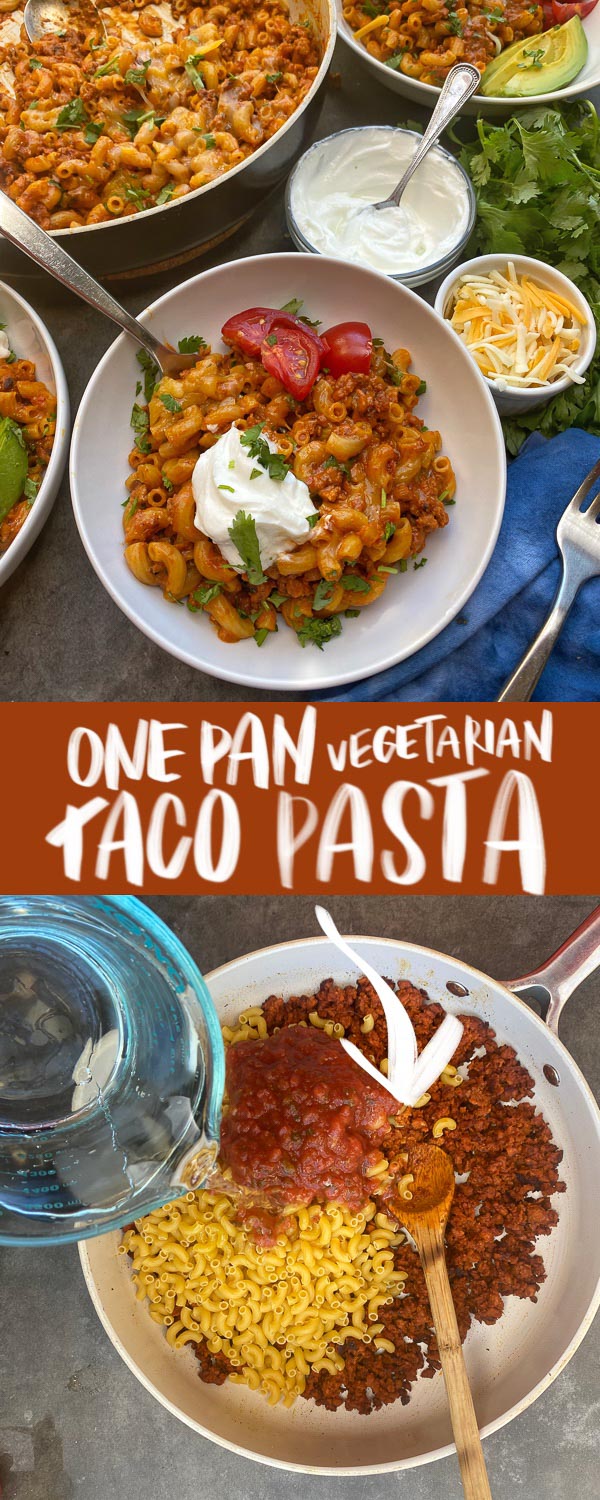 If you're looking for a hearty/easy weeknight dinner for the vegetarian (possibly you!) in your life, this One-Pan Vegetarian Taco Pasta recipe is right up your alley. The real flavor MVP comes from browning soyrizo as the base.
In case you're new here, Soyrizo is chorizo made out of soy. I mostly use it in taco form but I thought I'd try something different with pasta and here we are!
It is PACKED with flavor and is the base of this dish.
It's almost like having chili and macaroni and cheese at the same time!
Ingredients are gathered:
Brown the soyrizo in a large pan/skillet.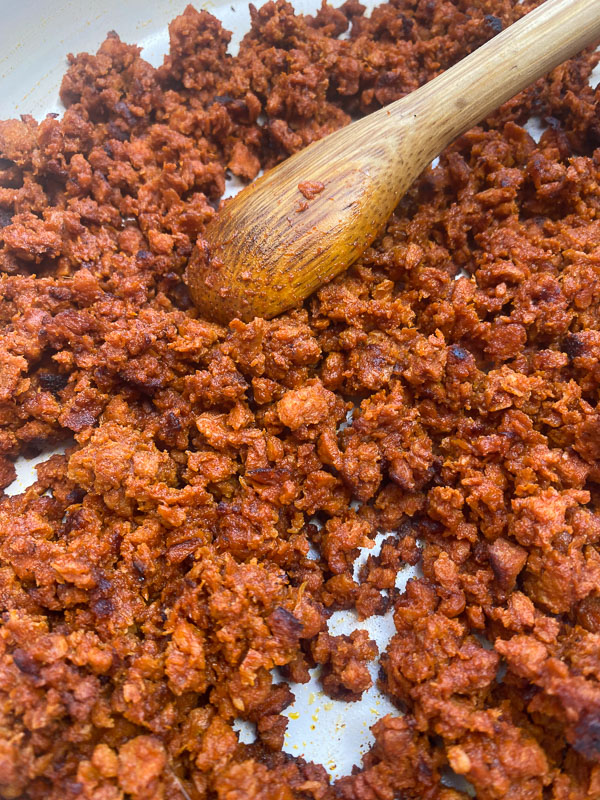 Now we add in the water, salsa and macaroni!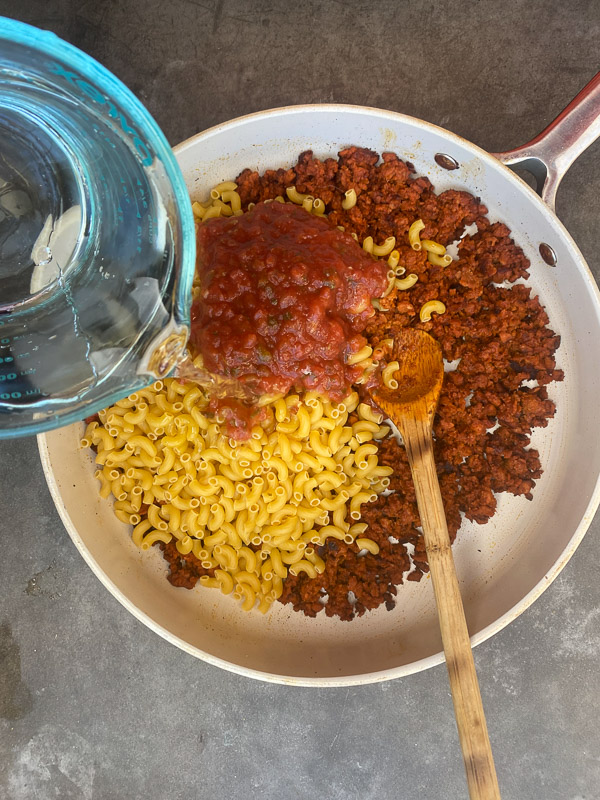 After about 12 minutes covered and simmering and we are done!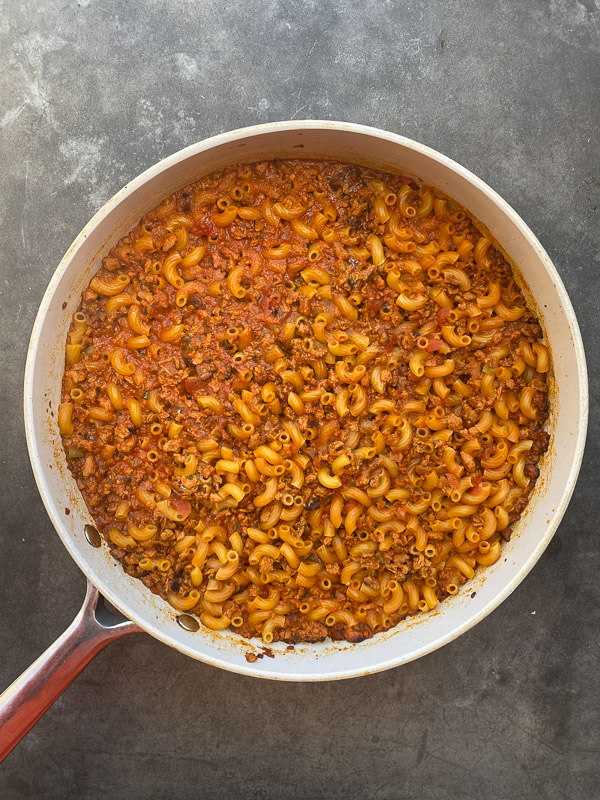 Let's stir in most of the cheese: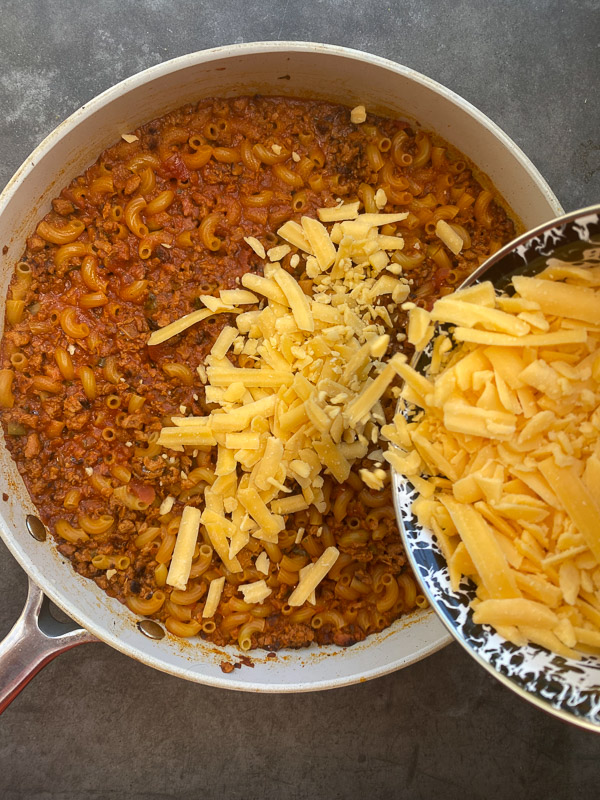 mmmm creamy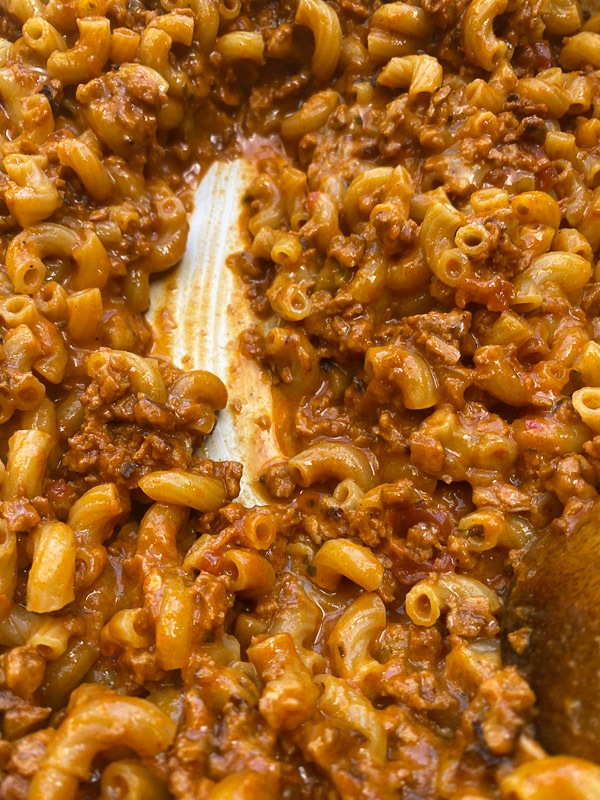 Top with more cheese! Put the lid on and MELT.
Hello, melty goodness.
I LOVE TOPPINGS!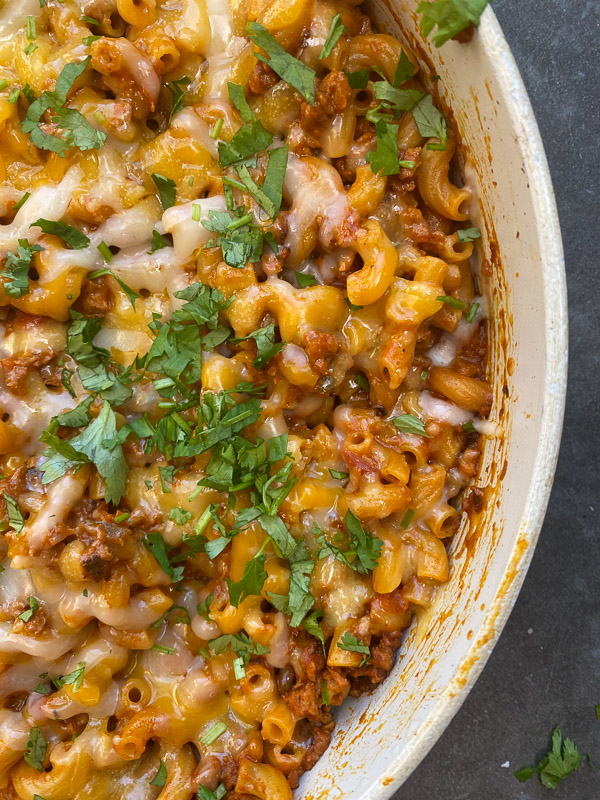 Here are some ideas to build upon!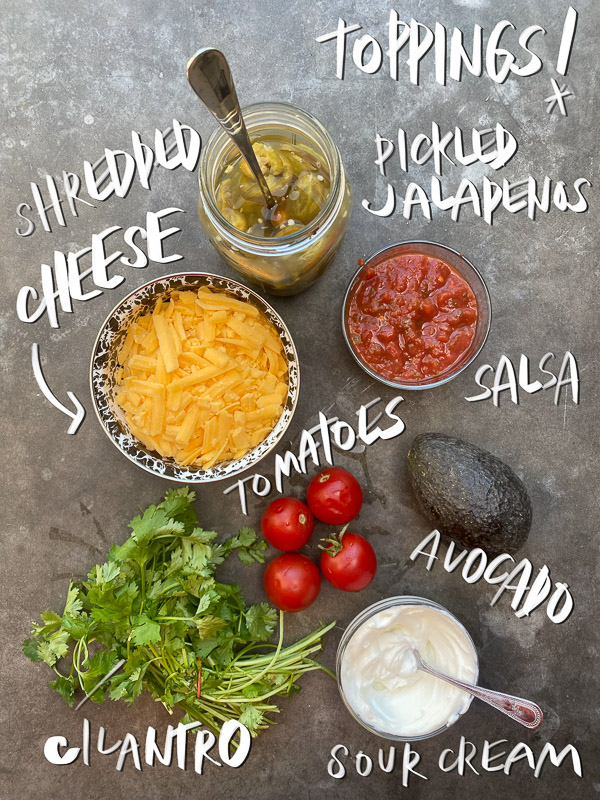 Gotta use up an avocado? Throw one on top. Tomatoes too. Extra cilantro and jalapenos for me, please.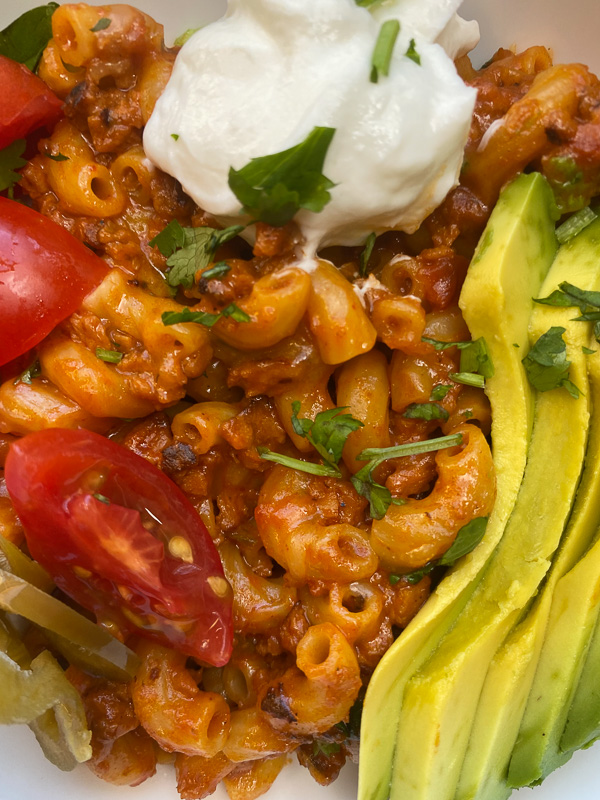 All of this comes together in less than 20 minutes.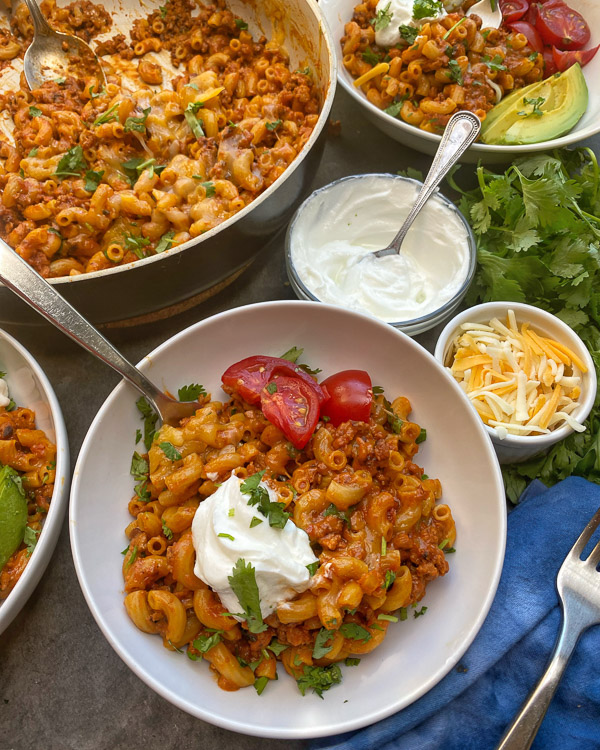 Enjoy!
One-Pan Vegetarian Taco Pasta

serves 6-8

2 teaspoons vegetable oil
1 12oz. package of soyrizo
2 cups water
1/2 cup salsa
1 1/2 cups dry elbow macaroni
1 1/2 cups shredded cheddar cheese
1/4 cup fresh diced cilantro, plus more for garnish
chopped tomatoes, for garnish (optional)
sour cream, for garnish (optional)

Heat a large deep skillet with oil over medium-high heat. Add soyrizo and break up with a wooden spoon. Cook until browned, about 4 minutes.

Add in the water, salsa, and macaroni. Bring mixture to a boil, then stir, cover and reduce heat to a simmer. Cook for 12-15 minutes, or until pasta is tender and cooked through.

Remove the skillet from the heat and stir in 1 cup of cheese and cilantro. Add remaining 1/2 cup of cheese to the top of the pasta and place the lid back on to allow the cheese to melt. Top with cilantro and your favorite taco garnishments and serve hot.