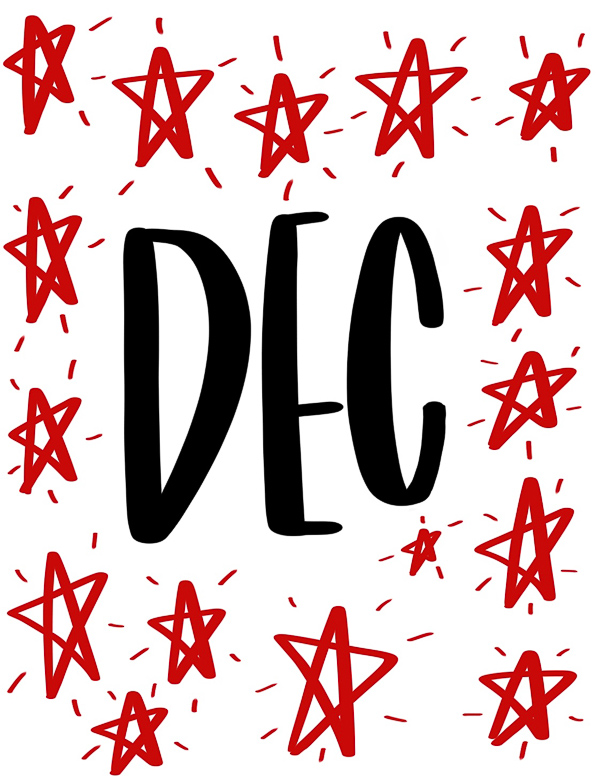 Currently December 2018
This month was filled with lots of fun/not-so-fun stuff.
I had a mammogram. (not fun)
I had a blood test (not fun)
I have to wait for more tests (send good thoughts)
I tried not to freak out over either of those two things
I sent out our holiday cards
I bought presents.
I decorated our house.
I made magic.
I went on a few adventures with my brother
I went to holiday parties.
I sent out food journals
I sent out packages to people who helped me this year.
I broke my pinky toe and had to wear sandals outside for almost two weeks.
I had friends visit
I visited friends
This was the first actual Christmas at my parent's house since my mother died. Last year we were in LA and in total shock and this year, we celebrated together. It was nice and simple. My Mom would have been happy to see us all together, making her recipes in her honor.
I had to ask a lot of questions of myself this month.
Questions like:
What do I want to foster tradition wise?
What can go?
What will stay?
How much energy can I put into it?
How can I ask for help?
What would my Mom do?
December was a tough month for me emotionally. Christmas was one of my Mom's favorite holidays so it feels so weird to not have her part of it. Christmas music can bring up so many feelings! I totally forgot. I am pretty proud of how much I was able to accomplish in a short period of time while feeling pretty low!  It's important to remember that the holiday season can be rough for other people. It's a reminder to give yourself grace in the process!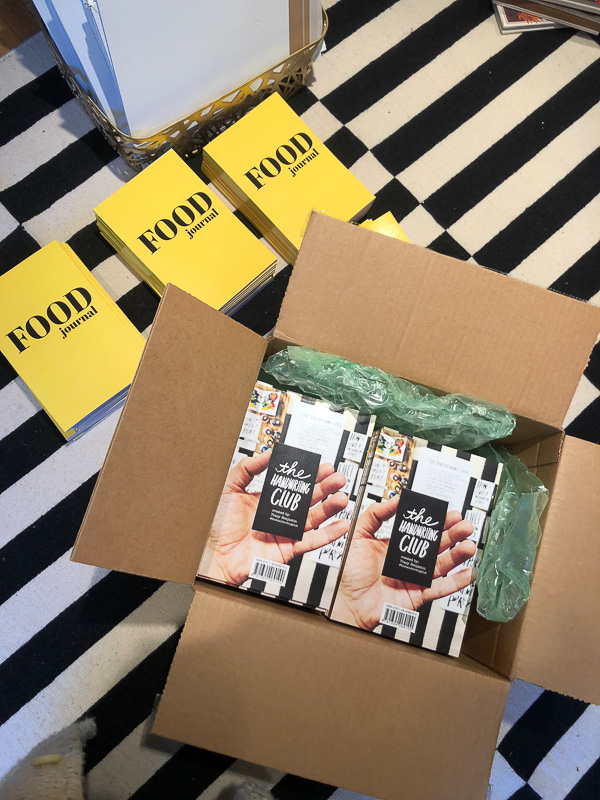 Inspired by:
I felt very happy that so many of you bought a food journal this month. That makes me feel excited and inspired. I am glad that you are going to be joining me on this journey to be mindful of what you eat/practice your handwriting in the process.
I have some food journals left if you want to play along!
And follow @thehandwritingclub on Instagram to see more more!
Watching:
This year, we had a movie marathon while Cooper's been out of school. We watched quite a few Christmas movies- Home Alone/Christmas Vacation/A Christmas Story
We watched a classic from my childhood— Overboard! (we watched with Cooper)
Grace & Frankie (getting caught up on the latest season)
The Kominsky Method  (so funny! makes me feel more empathetic to men my Father's age)
A lot of Planet Earth II (it reduces my blood pressure)
Reading:
I haven't really had a lot of free time to read. But I have been reading through my favorite book that my Mother gifted me when I was 19- Simple Abundance. I miss having an older/wiser female in my life.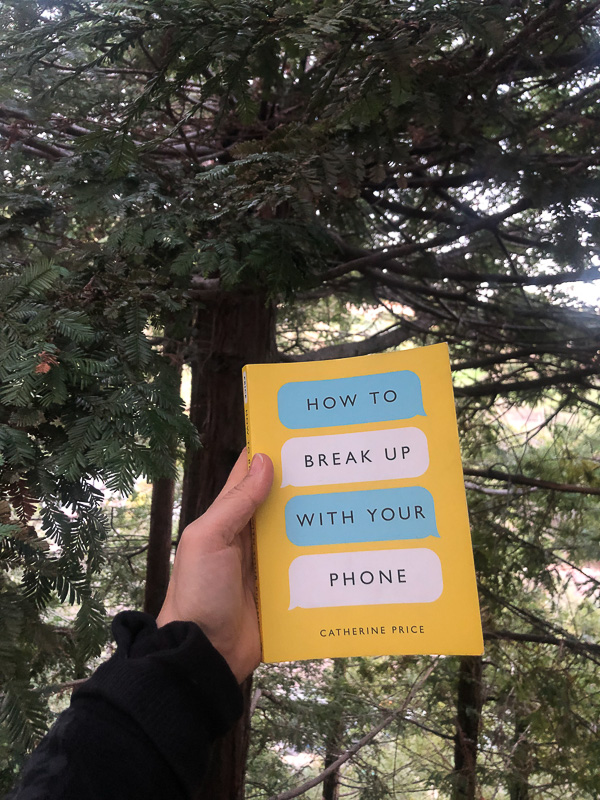 In the last week, I've tried to give myself some space from the internet. I'm putting some of the lessons I learned in How to Break Up with Your Phone
to good use.  One of the best habits I've made is using SCREENTIME on my iPhone to shut it down from 10PM-7AM.
No more time in bed scrolling!
 Listening to:
Christmas playlists in rotation
For background music:
For our holiday:
One of my current favorites:
Eating/Drinking:
This December, my kitchen turned into a homemade gift-making machine.
I made Honey Candied Walnuts.
A few batches of killer granola.
I tried eating healthy at times…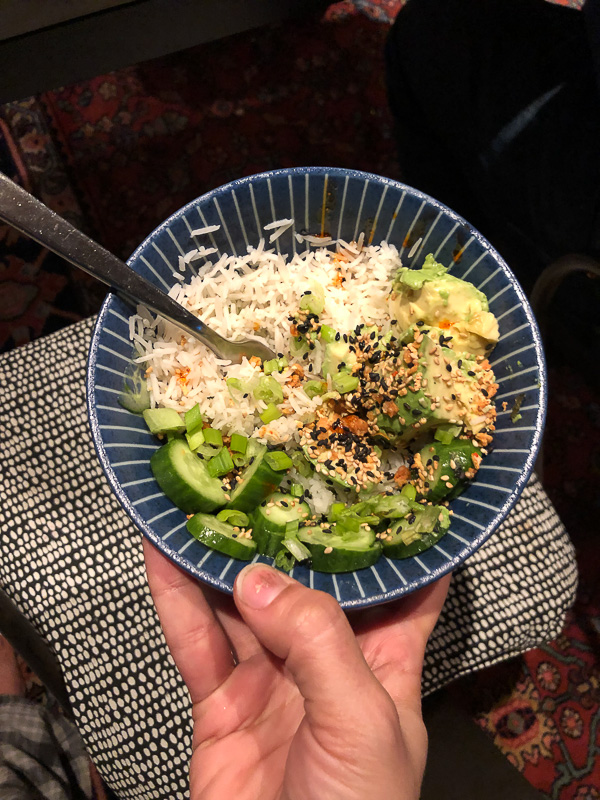 But then I bought myself some cinnamon raisin bread and made bread pudding!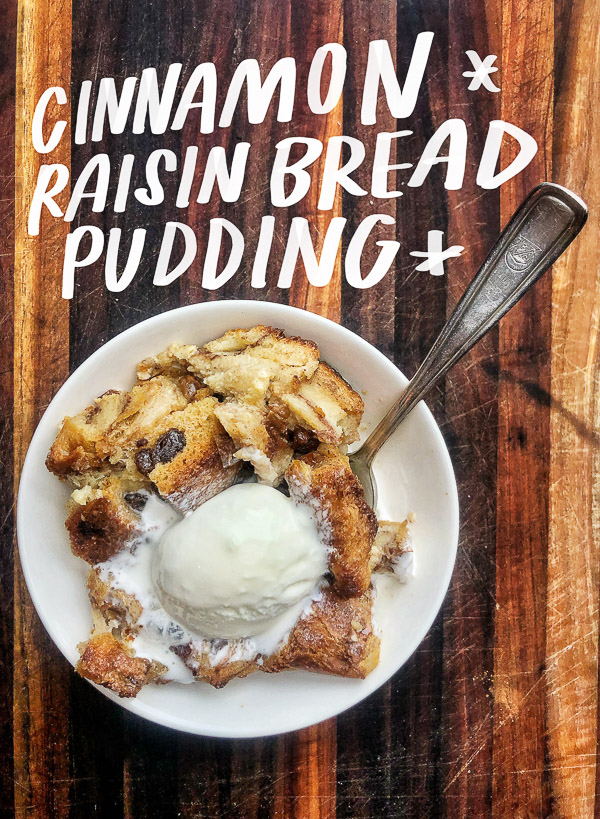 I've been on a smoked salmon kick.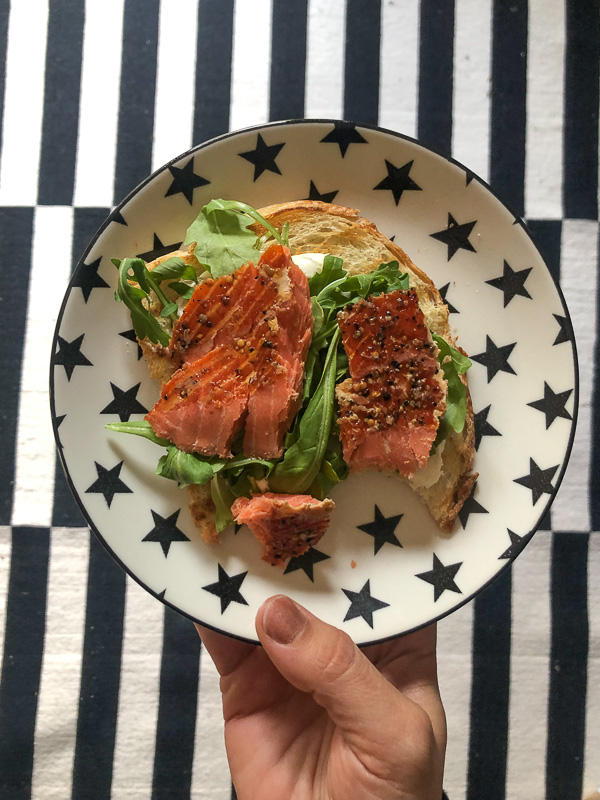 I also made Coconut Lime Macaroons.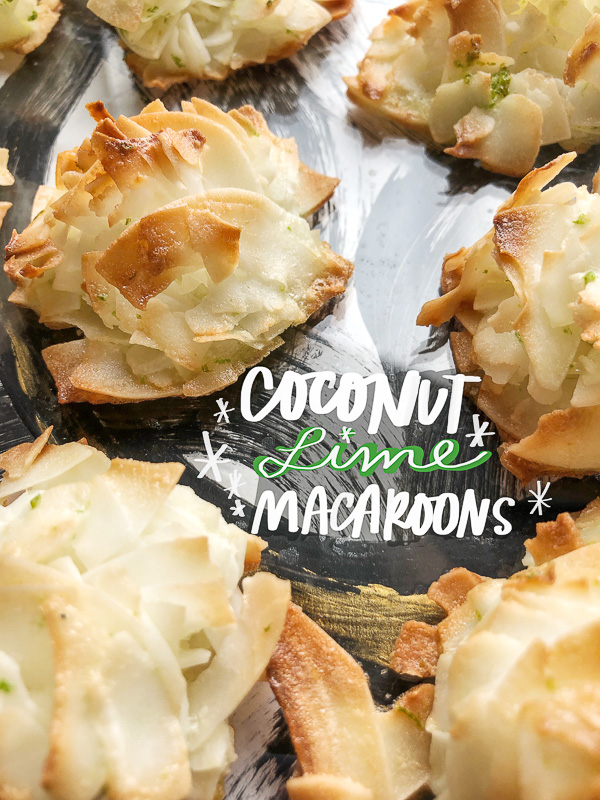 I had a cookie decorating party at my house!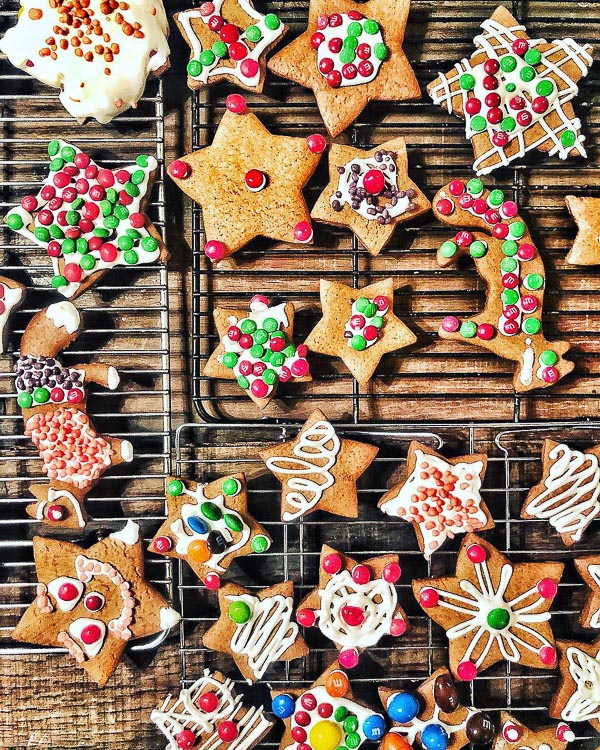 Went to a Whole Foods dinner event!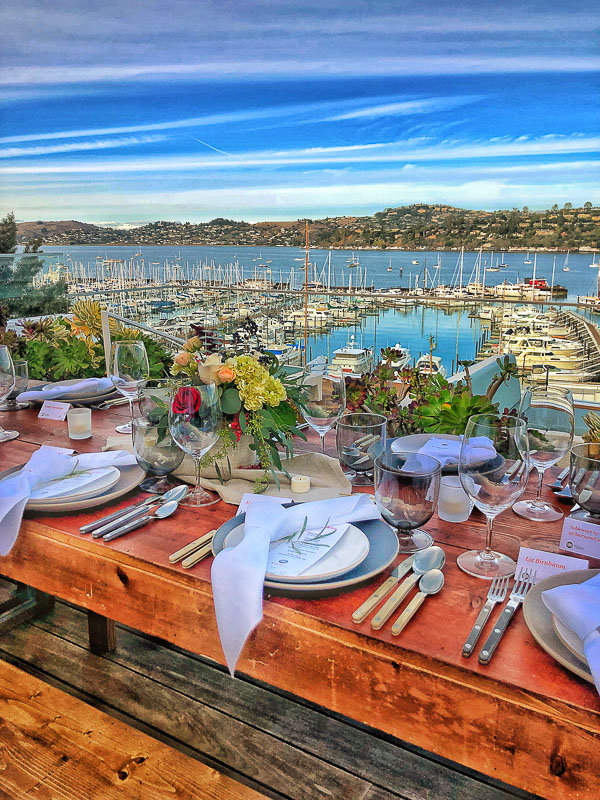 Made my Mom's Cranberry Nut Bread.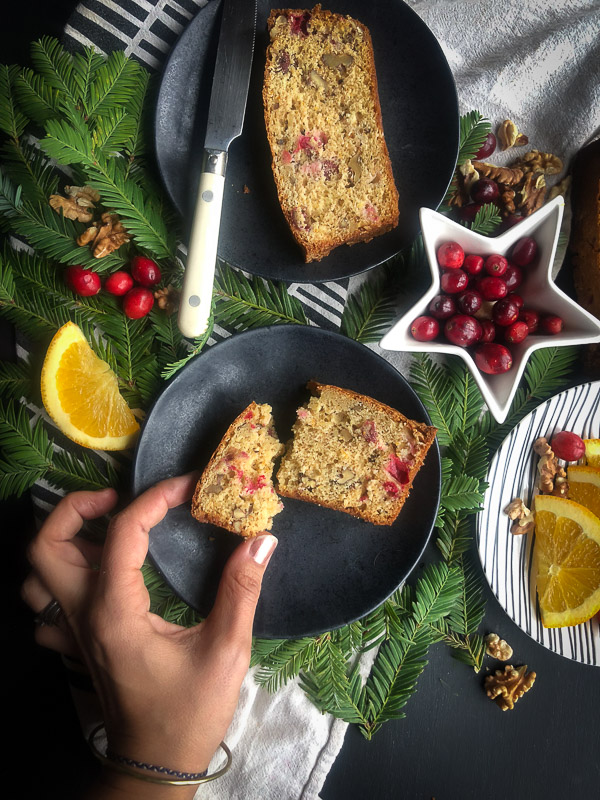 Had my dad over for dinner and made baked spaghetti.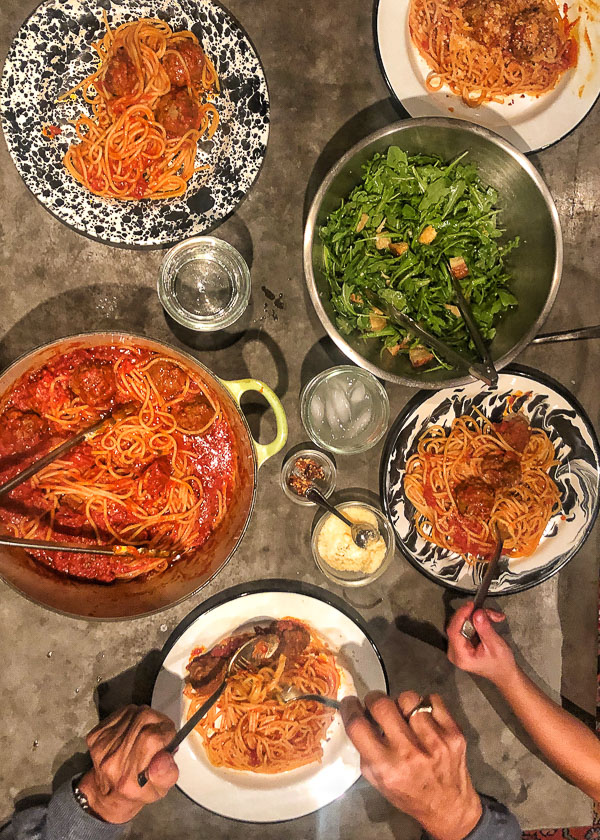 Salmon Ramen to the rescue on the cold nights where I didn't feel like cooking.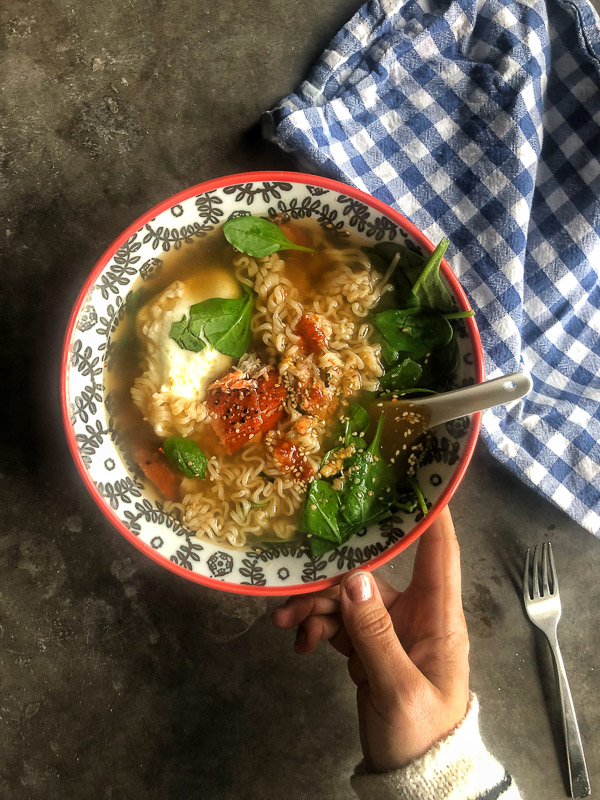 Christmas Day Dim Sum with the family!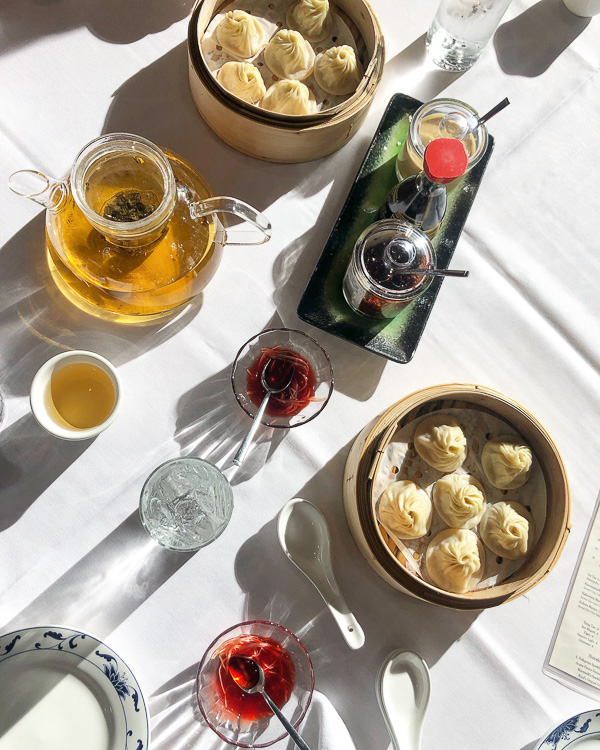 Self Portrait for December: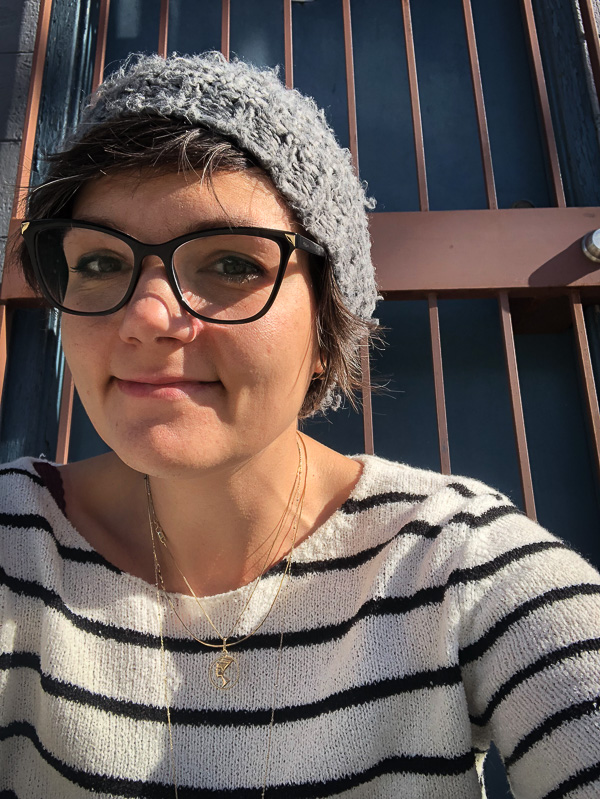 I'm looking forward to a new year + clean slate!
Hello, January!!!!!!!!!!
HAPPY NEW YEAR!
Here were my Intentions for 2018. I'm writing new ones for 2019. Stay tuned!