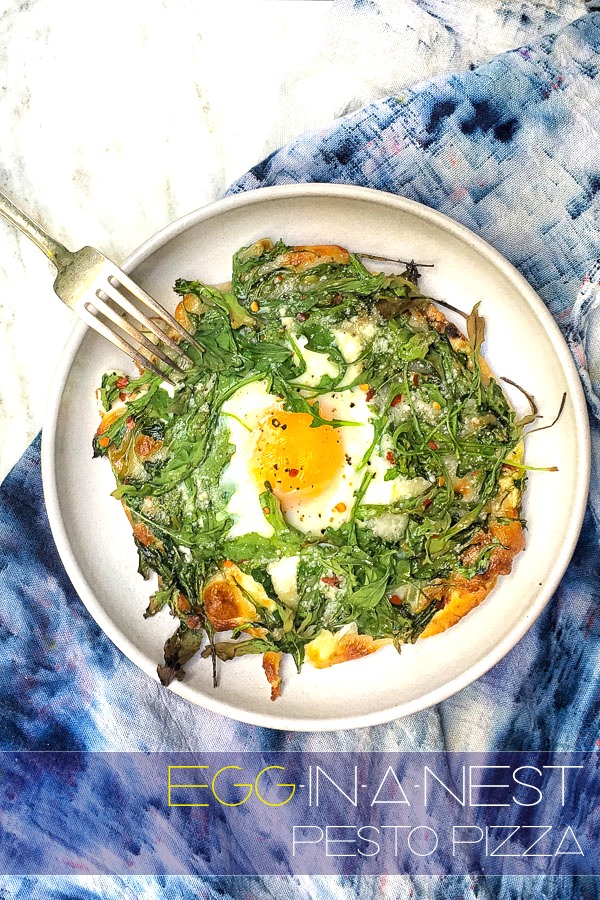 My friend Katie's new cookbook Rise & Shine: Better Breakfasts for Busy Mornings comes out tomorrow an it's just what you need if you want to shake up your breakfast game. I am need of it, are you??! I've been on a toast with butter kick for the past 4 months and I need to legit quit it. It's not the kind of breakfast that keeps me full. As a result, I get hungry before lunch and find myself eating too much to compensate. Time to change that with a filling breakfast.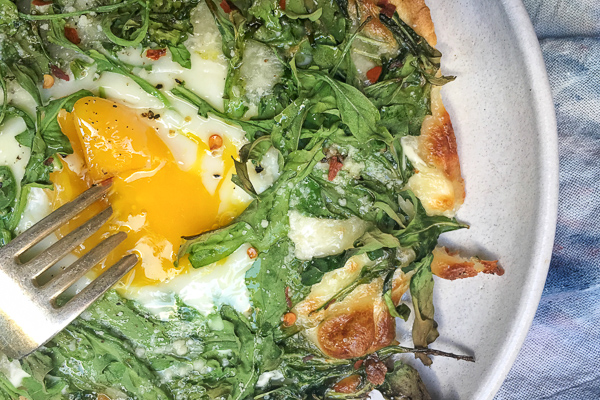 In the book there are LOADS of healthy breakfast recipes and this one immediate stood out because I love arugula AND egg on pizza.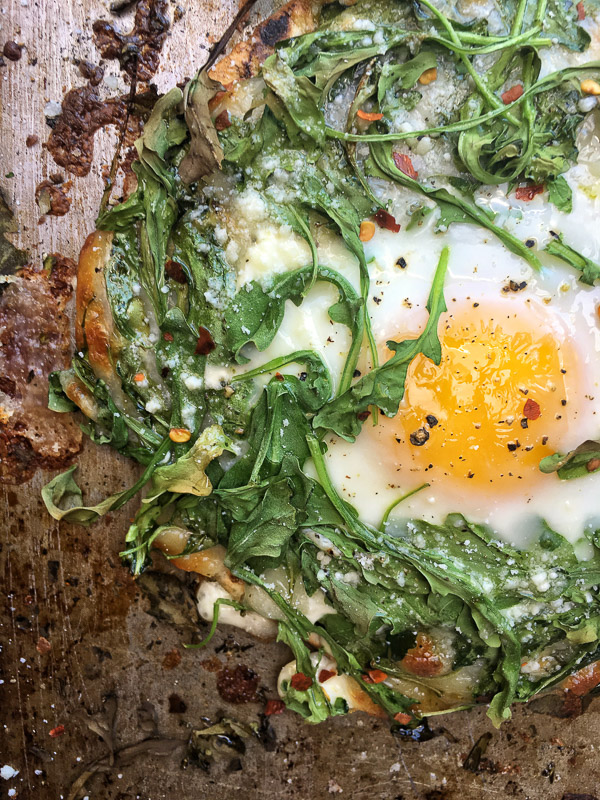 For this Egg-In-A-Hole Pesto Pizza, a pita is spread with fresh pesto. Cheese sprinkled on top of that. A nest is created with arugula. An egg is dropped into that nest and it all goes into the oven for some browning and crisping action. It's blasphemous how easy it is. Breakfast game = stronger than ever. You just leveled up!
Let's gather our ingredients: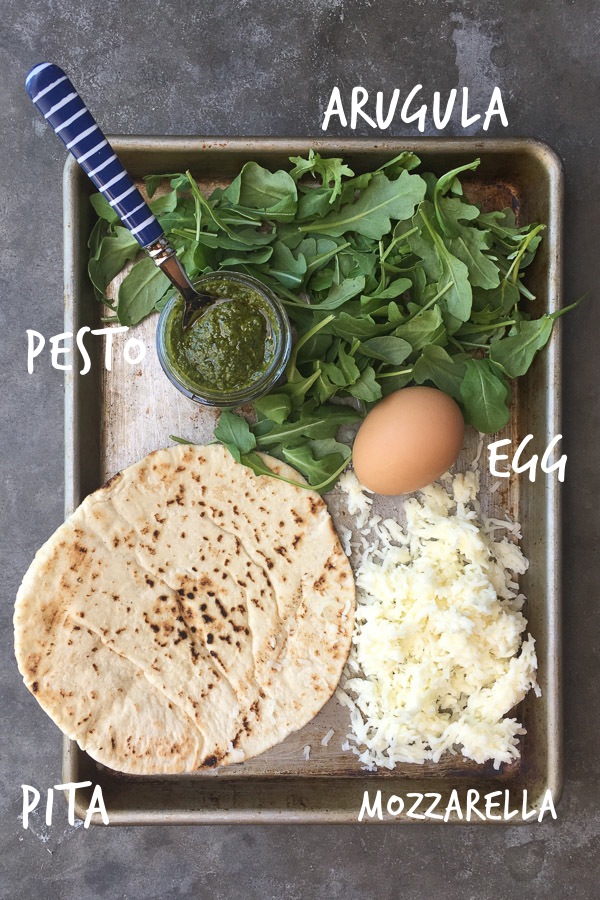 Pesto + pita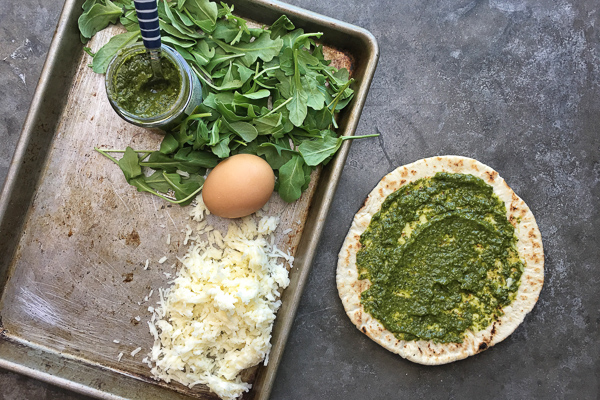 Cheese on top.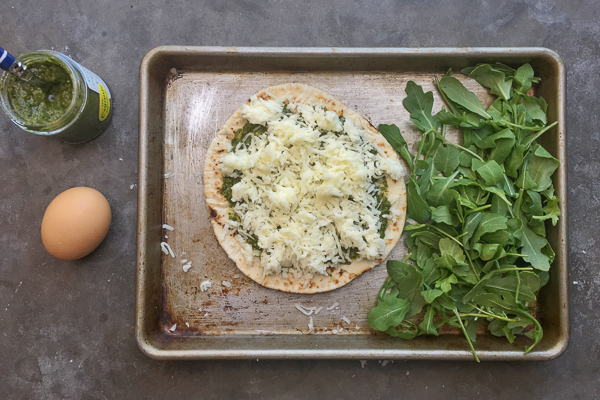 Arugula nest.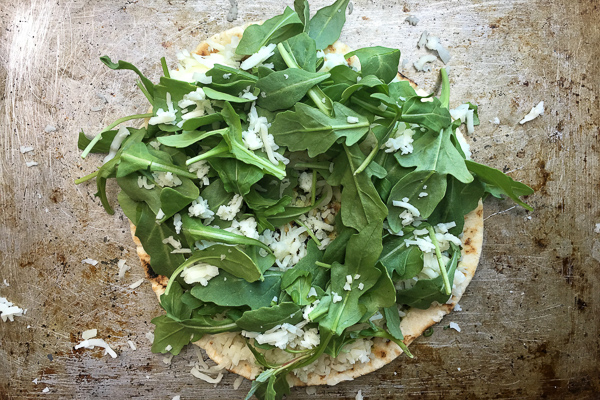 Egg addition.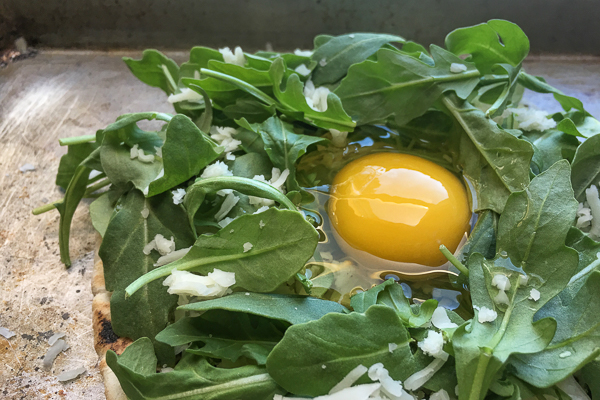 Some nice toppings.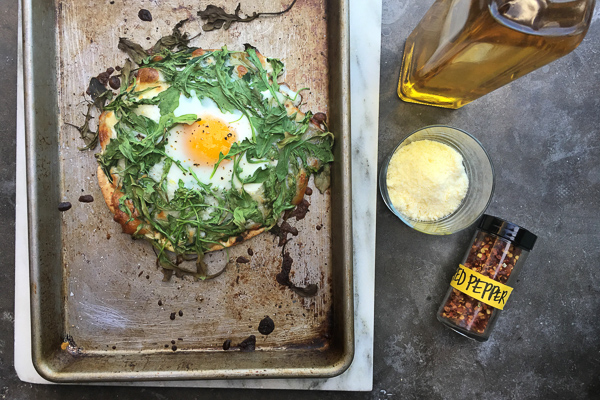 Yes.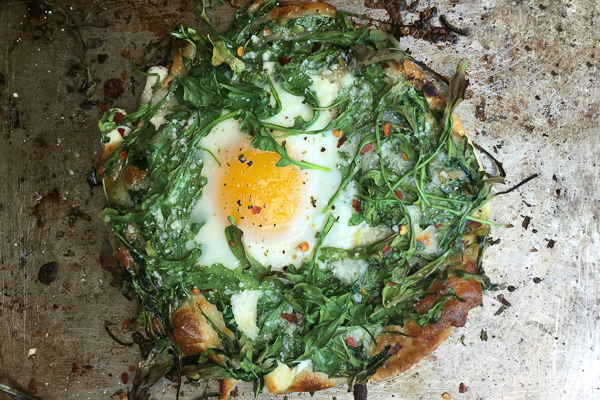 Cut it up!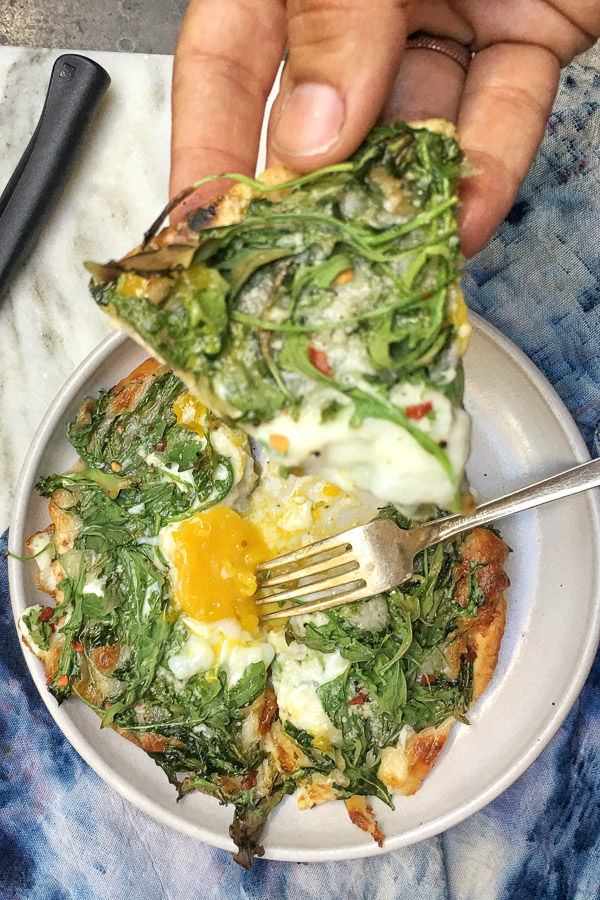 If I were to make this for Casey, I'd probably add some crumbled bacon, prosciutto or sausage. I'd probably add some feta + sun dried tomatoes to my next batch for me!
Other recipes from Rise & Shine I'm excited to try:
Turkish Toast
Strawberry Waffle Sandwich
Slow Cooker Cinnamon French Toast
Birdseed Bars
And if you're a person like me who loves egg on pizza, you should try:
Egg-in-a-Nest Pesto Pizza

makes 1 or 2 servings

recipe from  Rise & Shine: Better Breakfasts for Busy Mornings

1  7 inch whole grain pita bread (do not split in half)
2 teaspoons fresh basil pesto
1/3 cup shredded mozzarella
1/2 cup packed baby arugula
1 large egg
pinch salt
pinch grated Parmesan cheese, for serving
pinch red pepper flakes, for serving

Preheat oven to 450F.

Put the pita bread on a baking sheet. Spread the pesto evenly over the top of the pita, coming to just shy of the edge. Sprinkle the mozzarella over the pesto. Lay the arugula on top of the cheese to form a ring of greens, leaving a space in the center that's the size of a cooked egg. Crack the egg into the center of the pita so it drops into the space and the ring of the arugula holds the egg in place. Sprinkle with pinch salt and fresh cracked pepper over the top.

Put the pizza in the oven and bake until the egg is cooked to your liking. For a soft egg, cook until the white is just firm and the yolk is still soft, about 10 minutes. For a firm yolk, cook another 2 minutes or so. Finish with grated Parmesan and red pepper flakes.

Remove from the oven and cut into quarters.

(works well in the toaster oven!)