Here's what this past week looked like- My Everyday Life Week 9
March kitchen altar.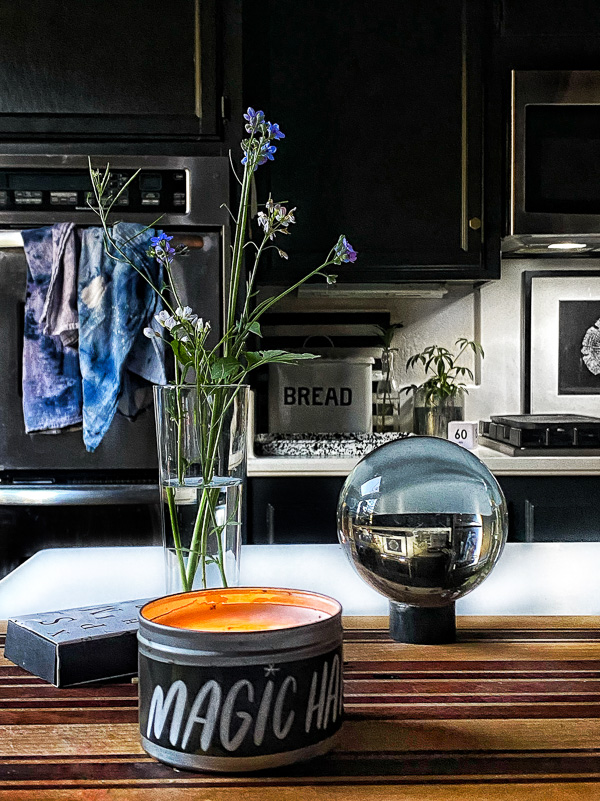 The yard is looking very colorful this week!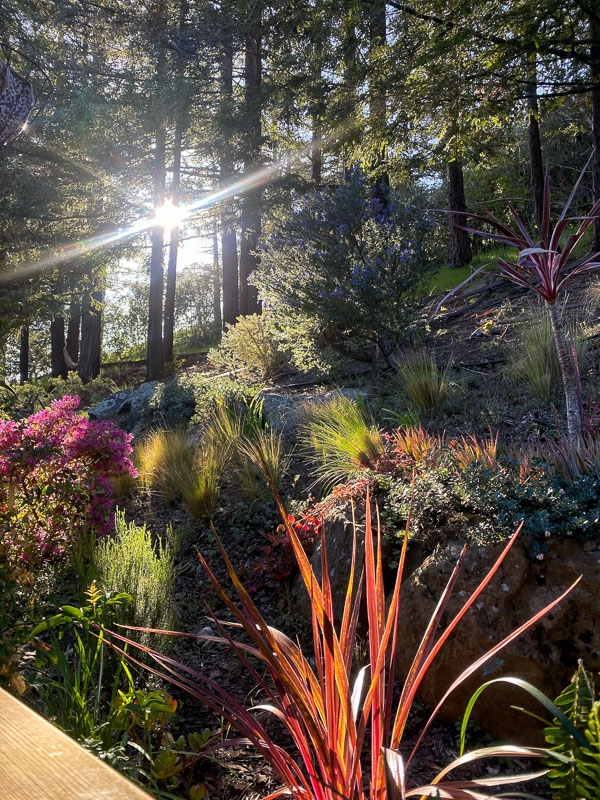 It's that time of year!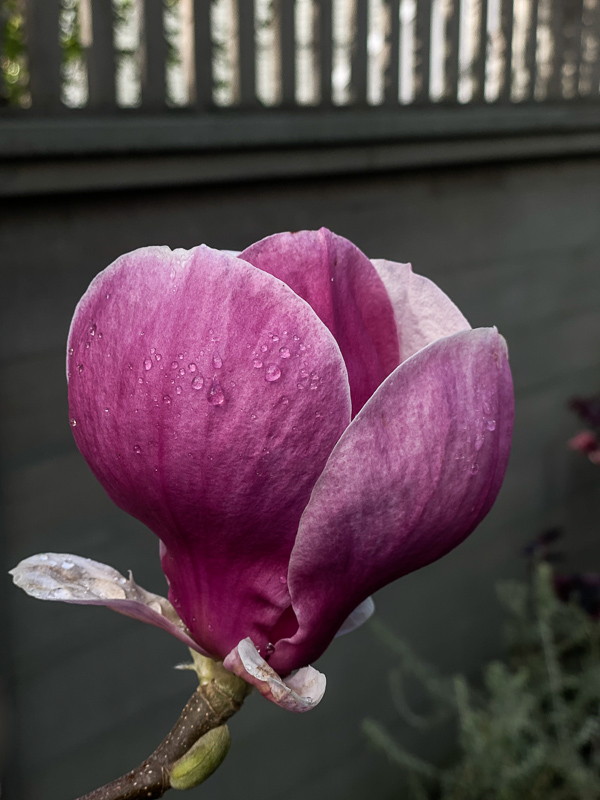 Bear in the window.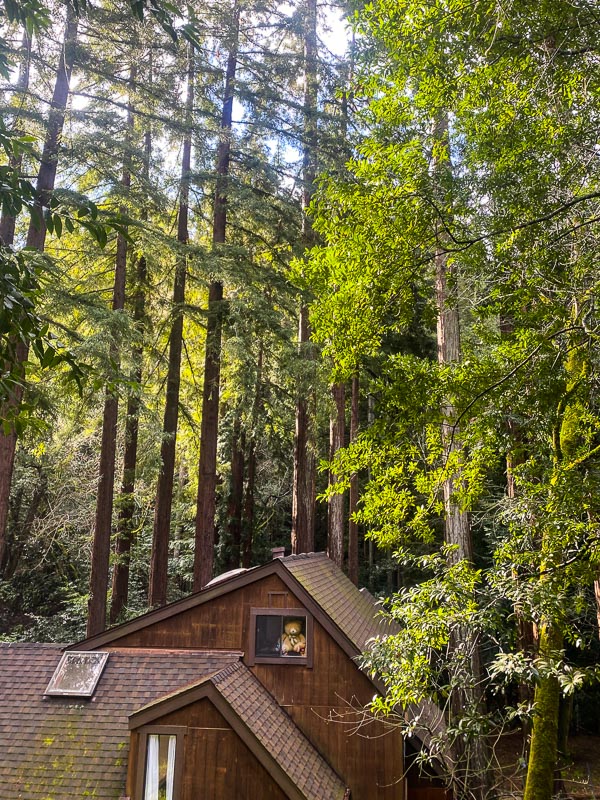 On a hike with Sonia. I love light popping through redwoods.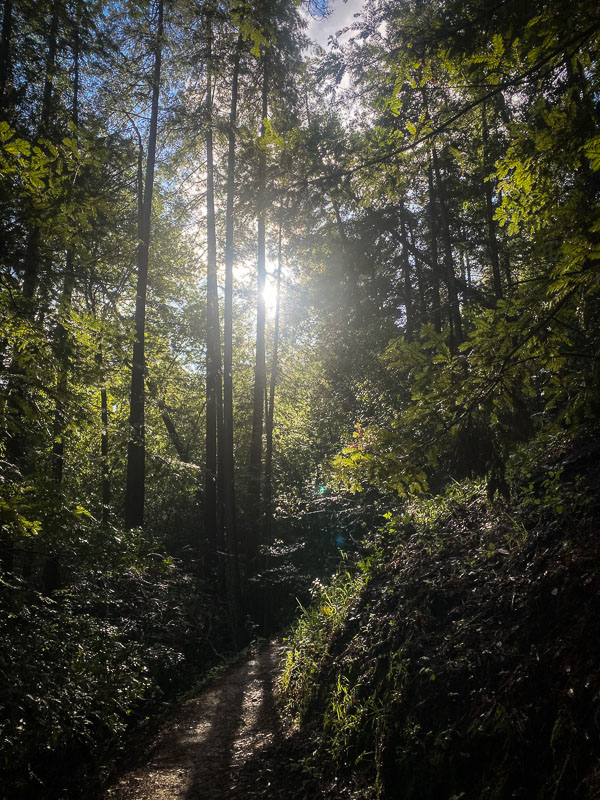 Wildflowers making me happy.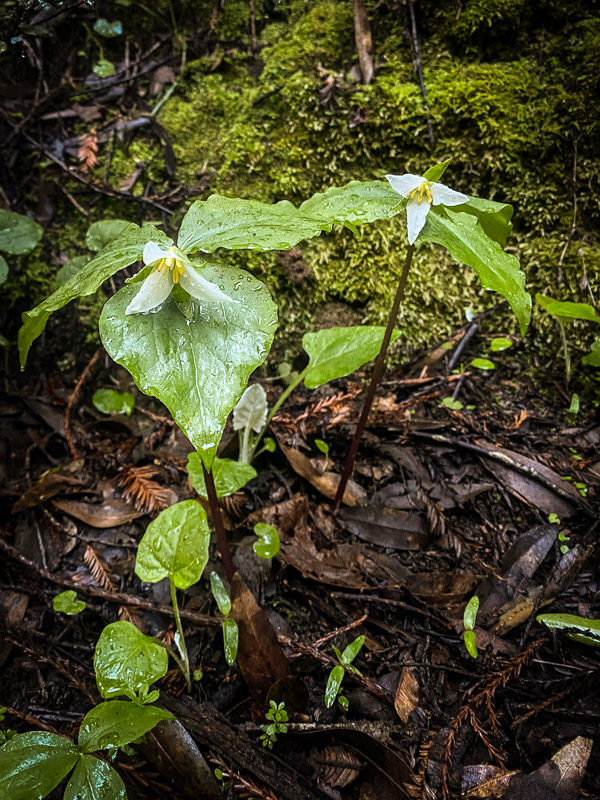 BLOSSOMS!!!!!!!!!!!!!!!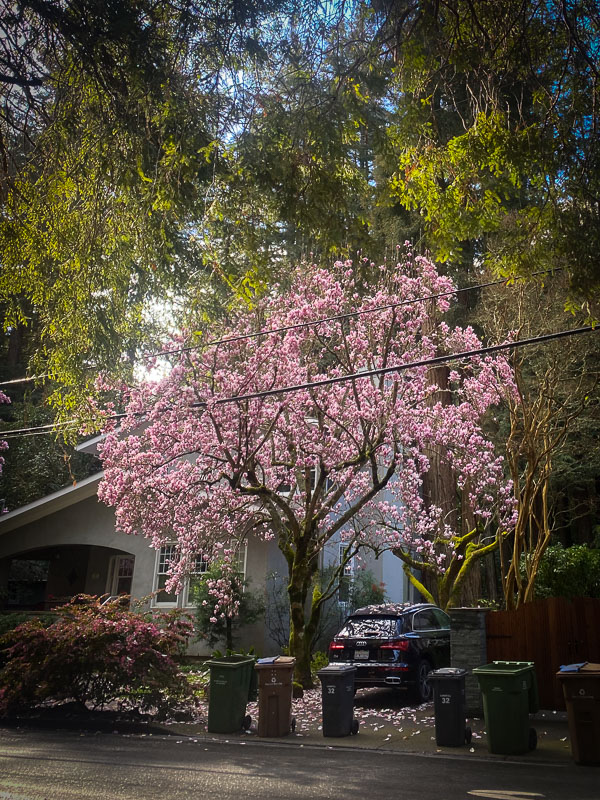 An ideal weekend breakfast.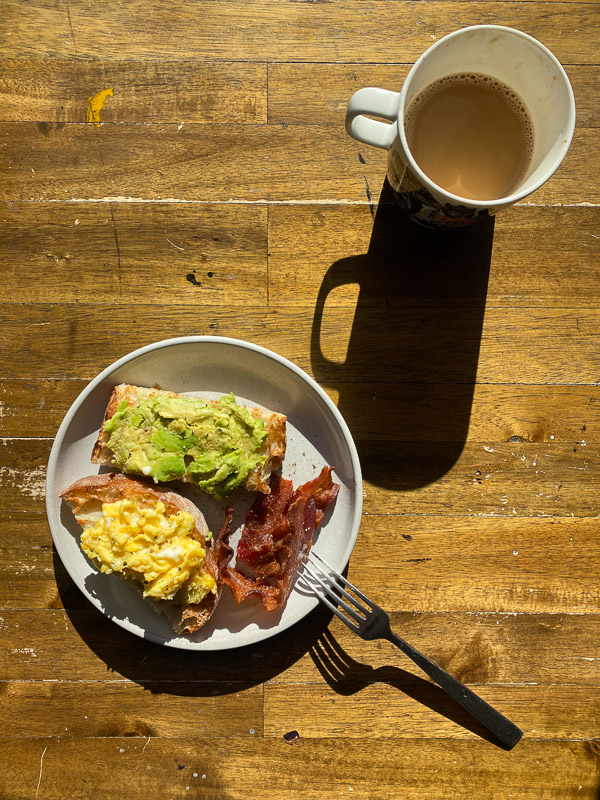 Emma's cat calendar makes us happy.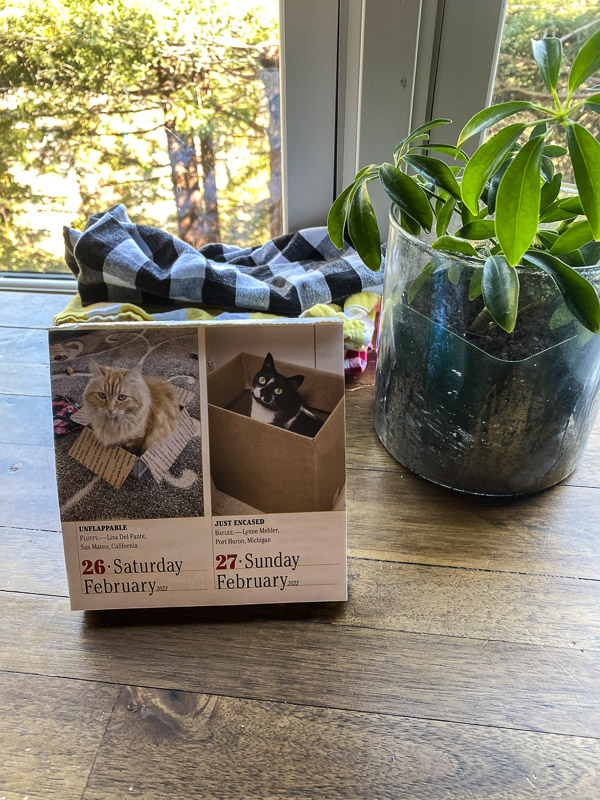 Keeping my thoughts in check.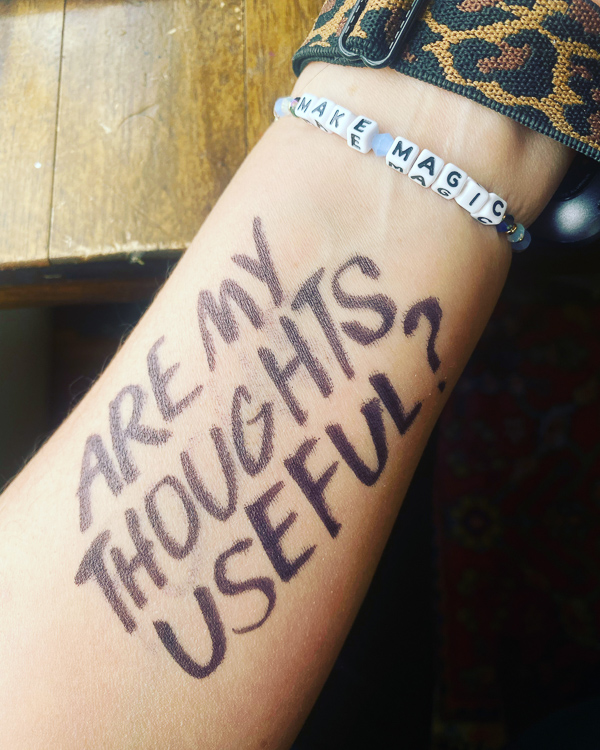 My Intentions for the Week Planner keeps me on track.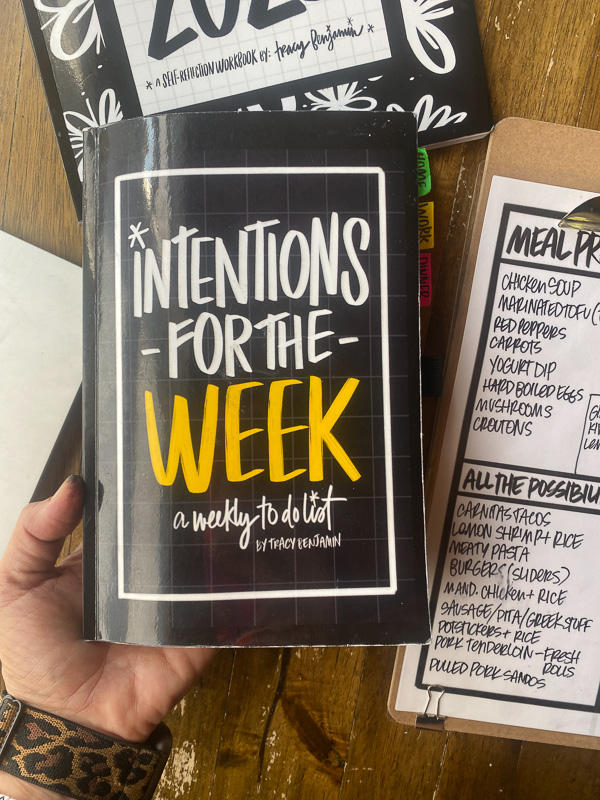 Wildflowers on the hill.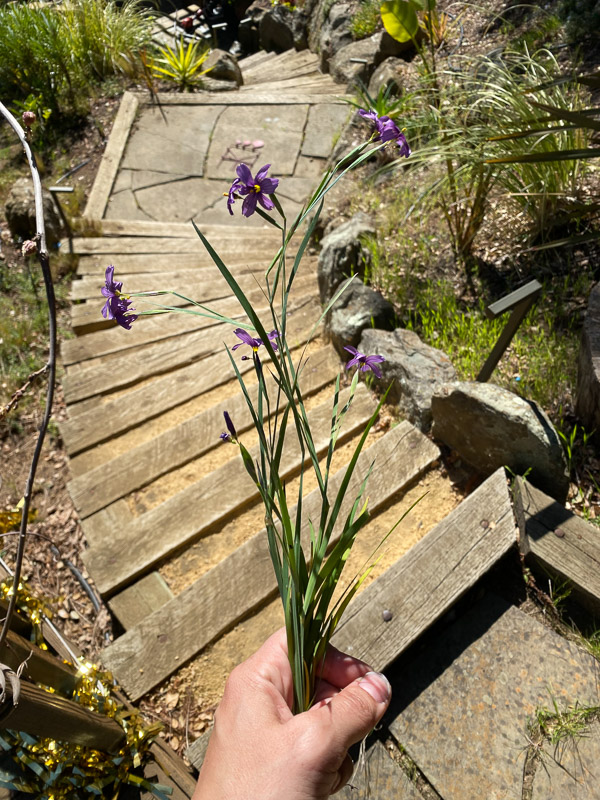 Brussels sprouts salad with chicken.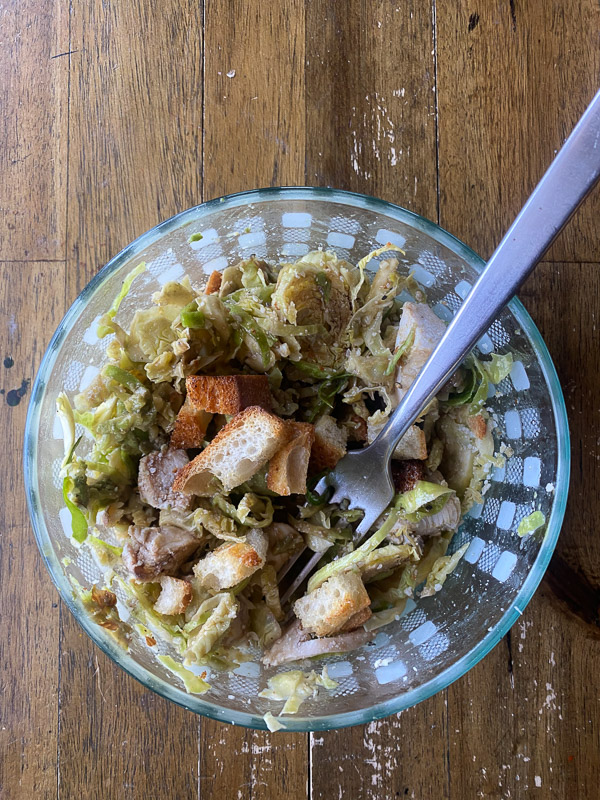 Ella begging for food.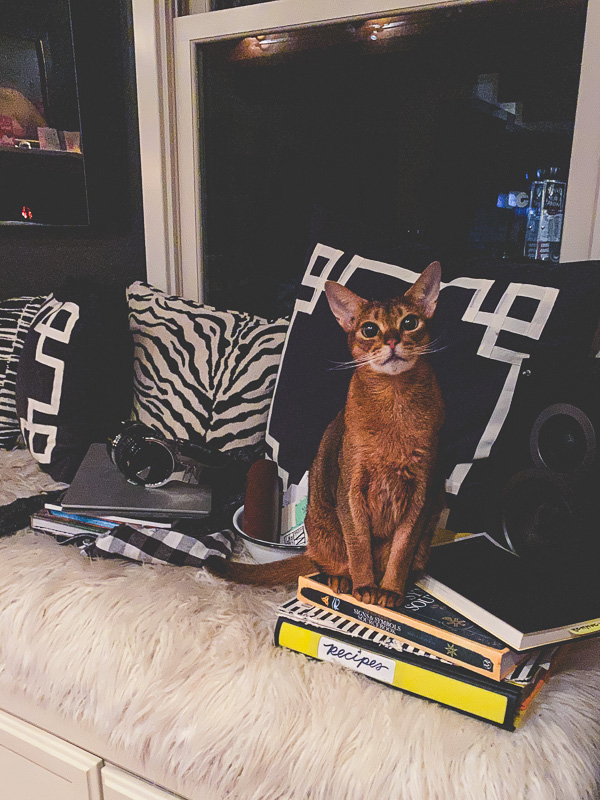 It's a wild one!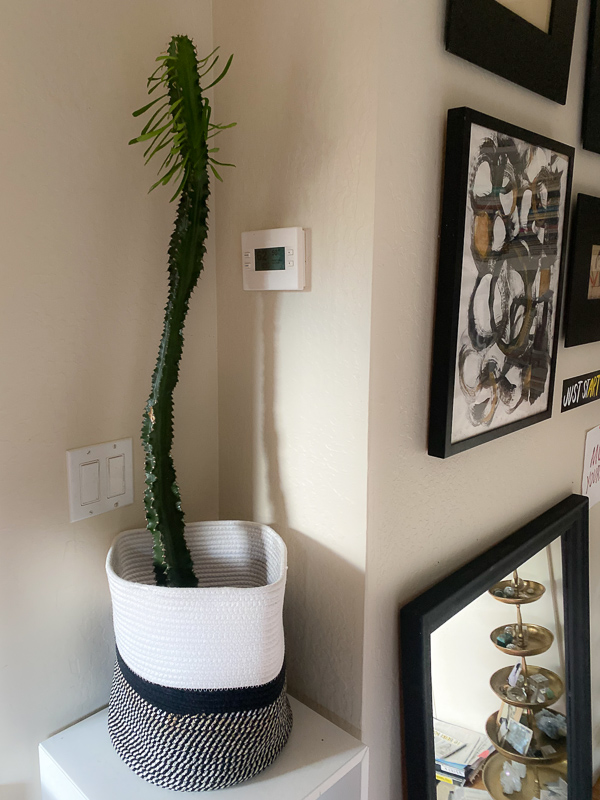 He keeps me company when I work at my desk.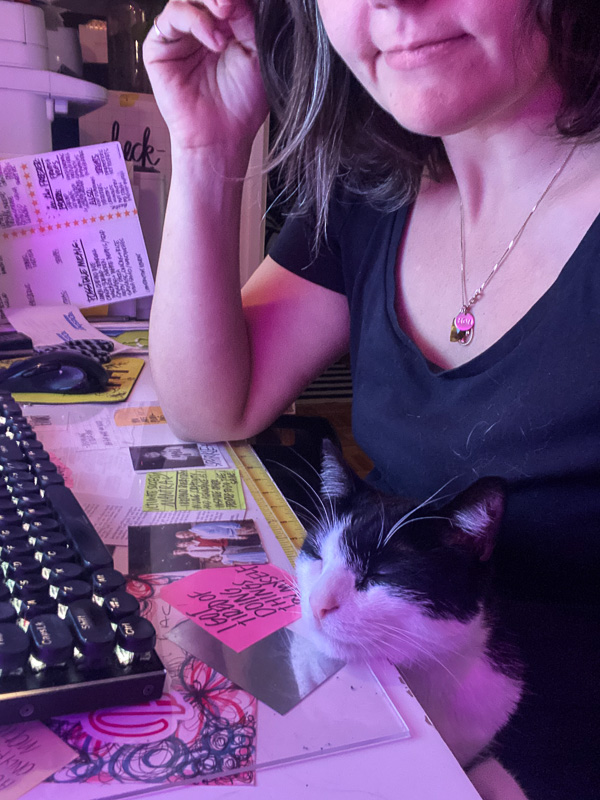 Hike with Walter & Neiley this week.
I keep seeing 22 this week. I looked it up in this Angel Numbers book.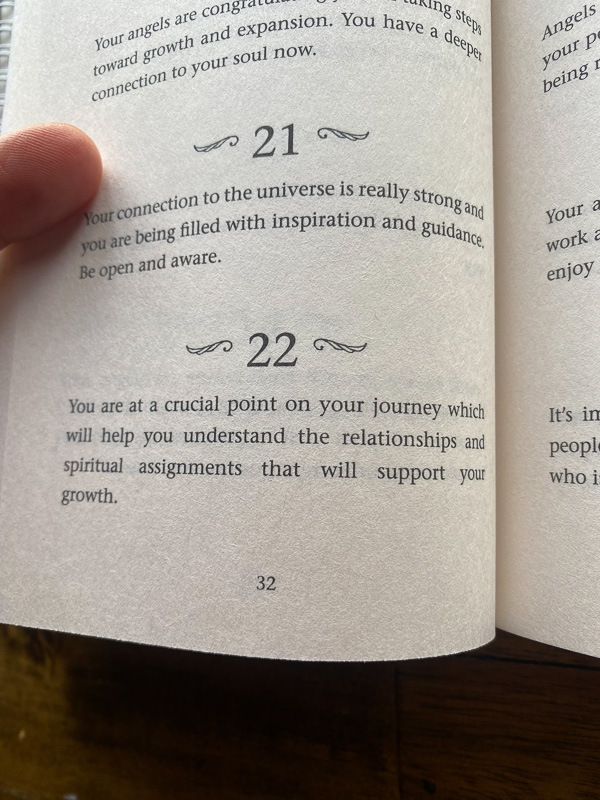 Rosie leading me into the other room.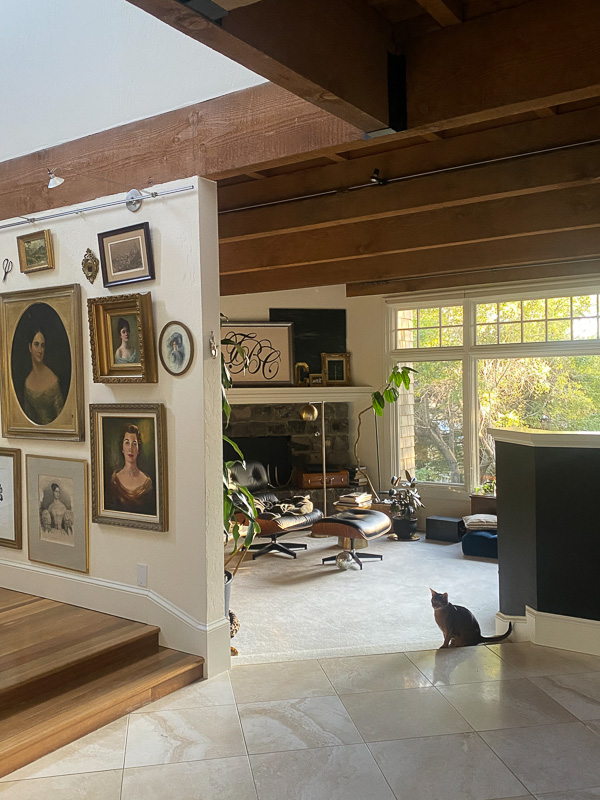 Normal is an illusion.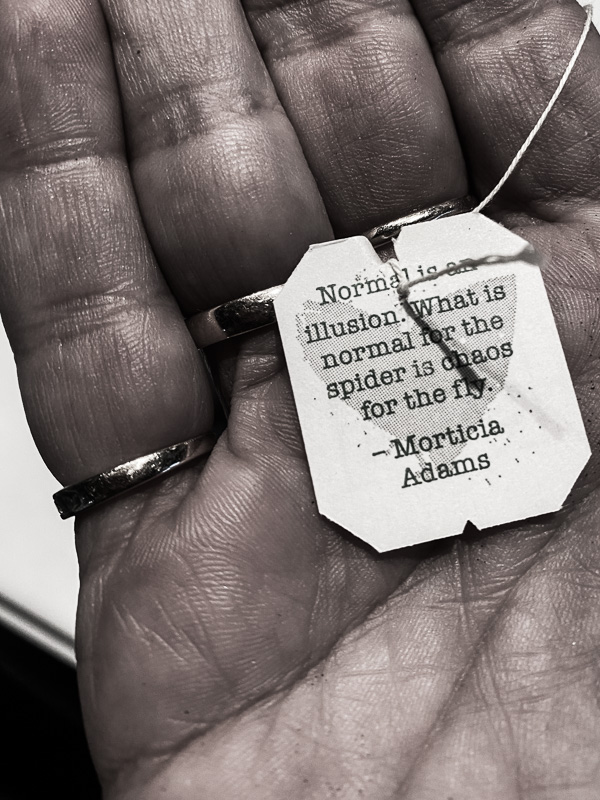 I love plant clippings from friends. This came from Emma many years ago and it's really growing!!!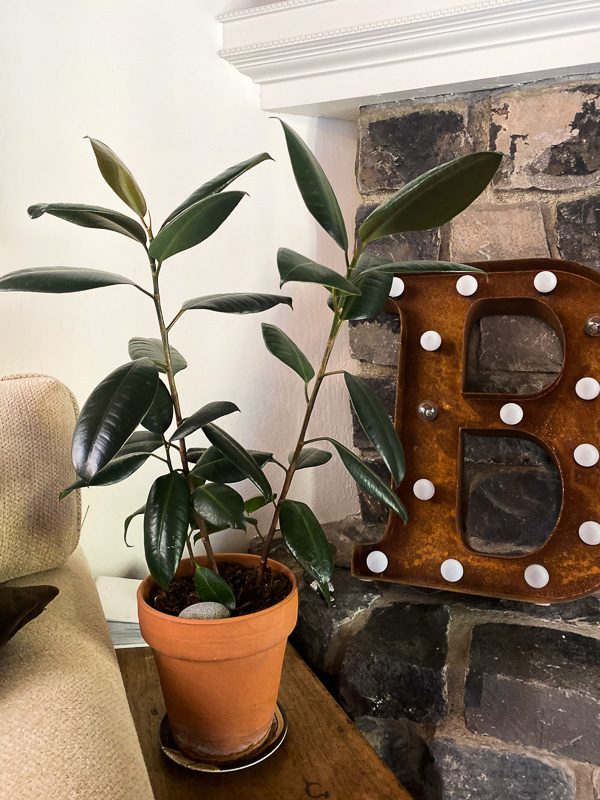 Re-reading Wisdom from the Four Agreements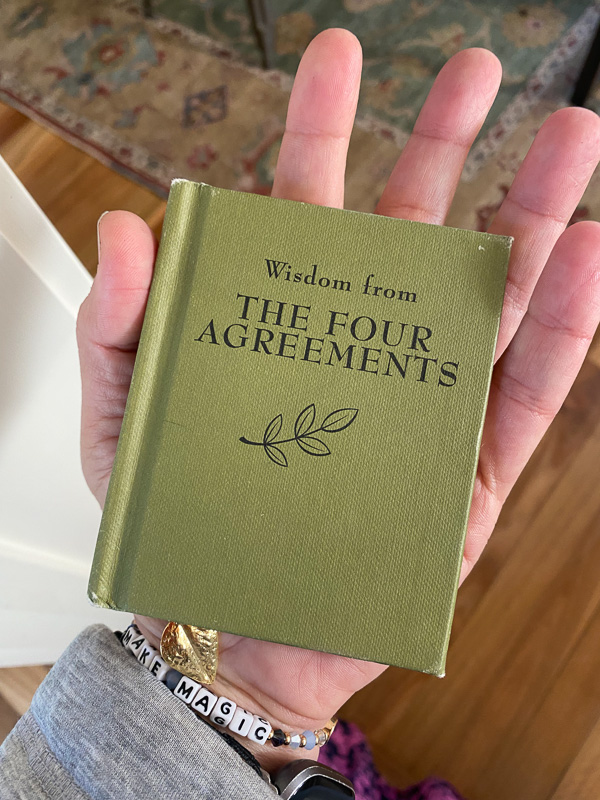 Brussels sprouts, potatoes, thyme, eggs and parmesan cheese.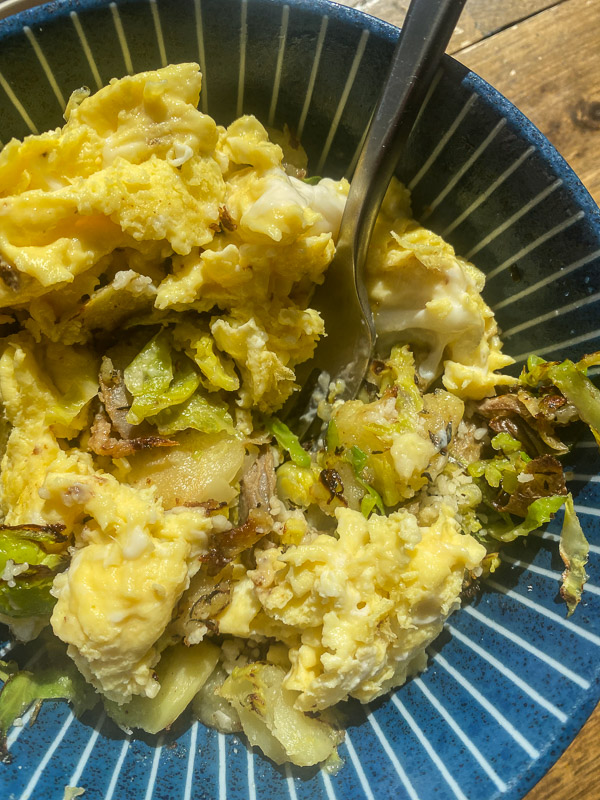 Cleaning out my prop closet (have things to sell!) and everything is living on my dining room table temporarily.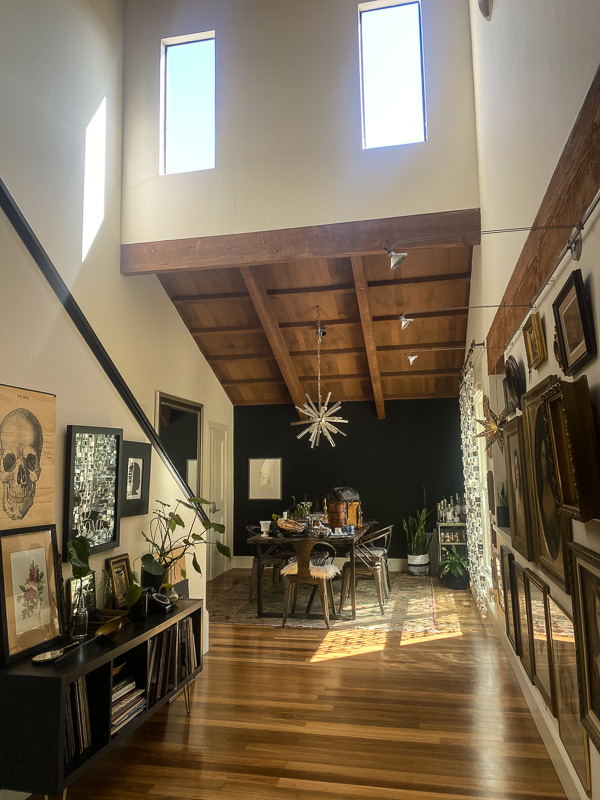 Excuse me, Sir. Get down now.
Working on this area. It's gonna be pretty soon.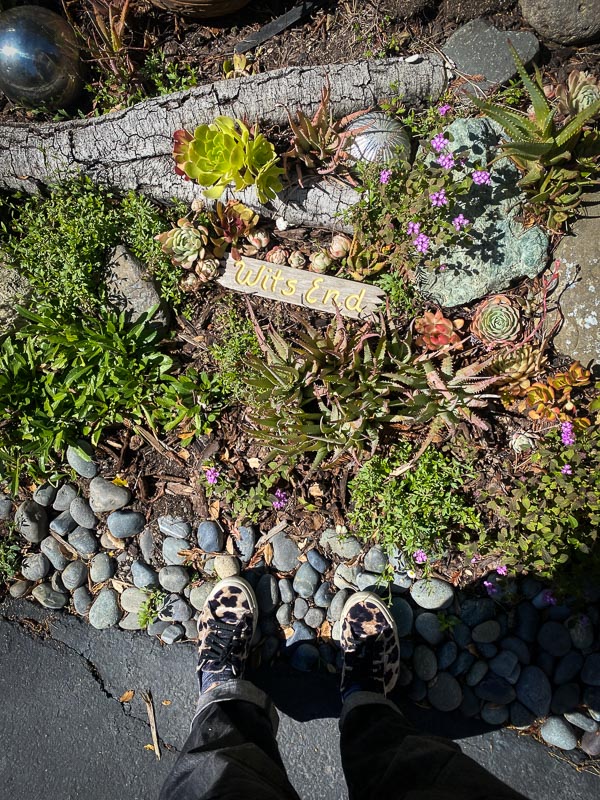 Lots of bucks on our hill rn.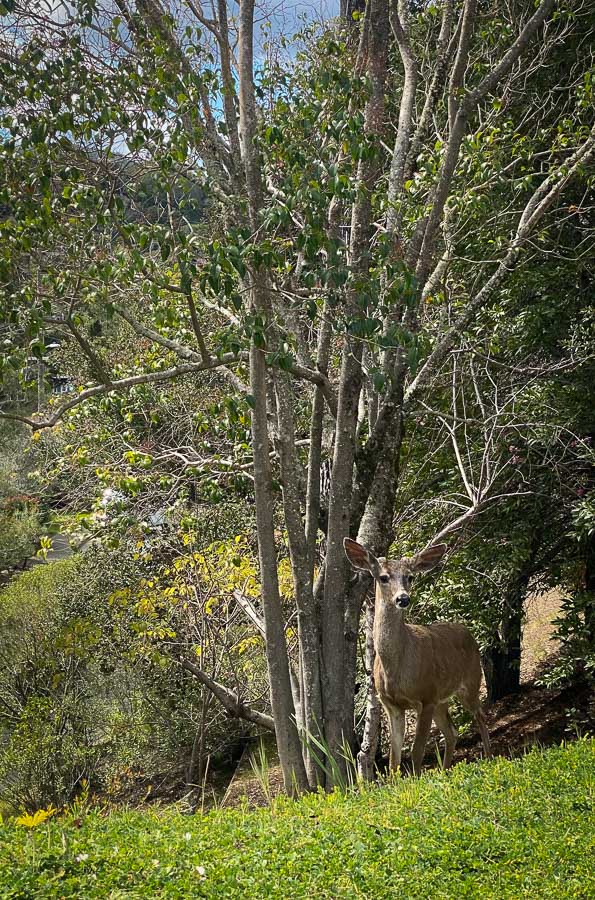 Basketball game.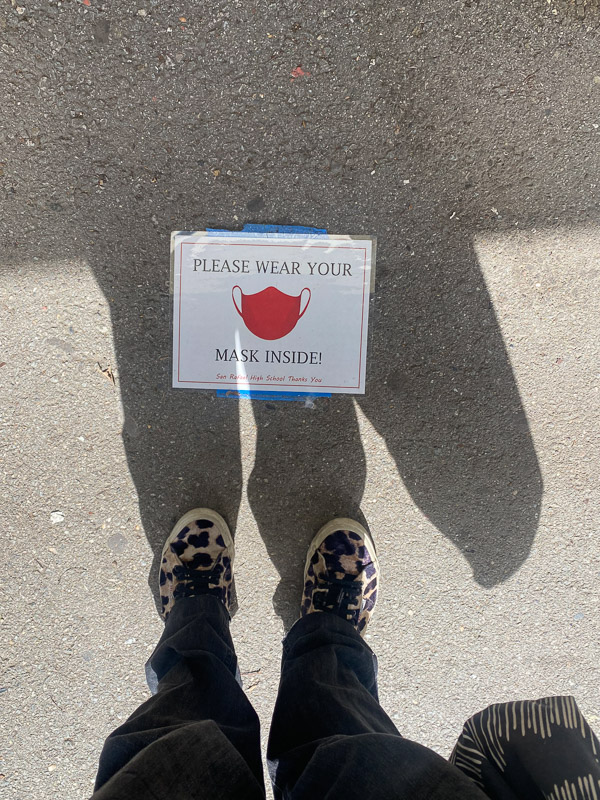 High school art.
There's a hashtag for my currently workbook! #currently2022
I love seeing how everyone uses their workbook.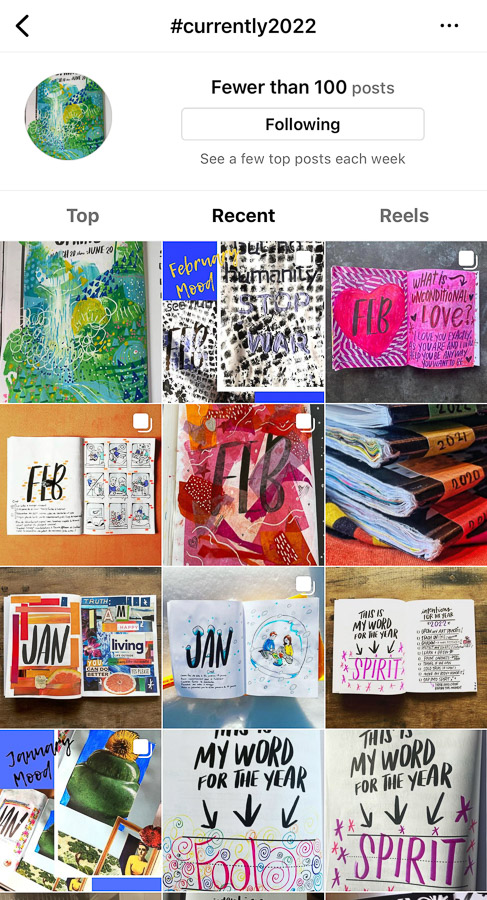 Proof of salad.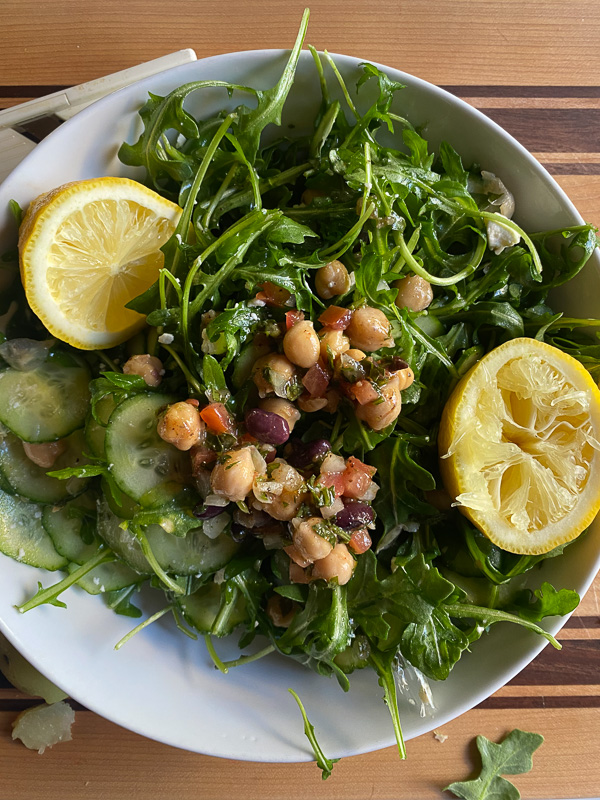 Emma came over and we had lunch on my deck. I LOVE MY TABLE that Casey made!!!!!!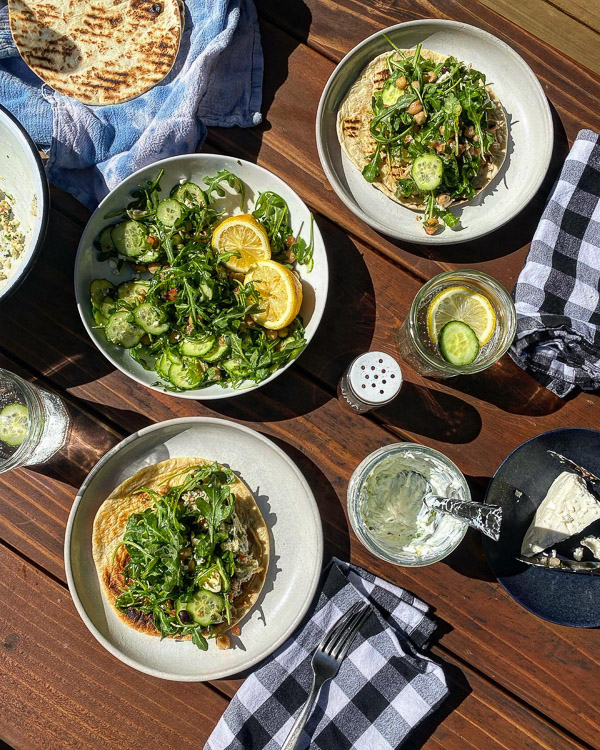 I like salad in flatbread.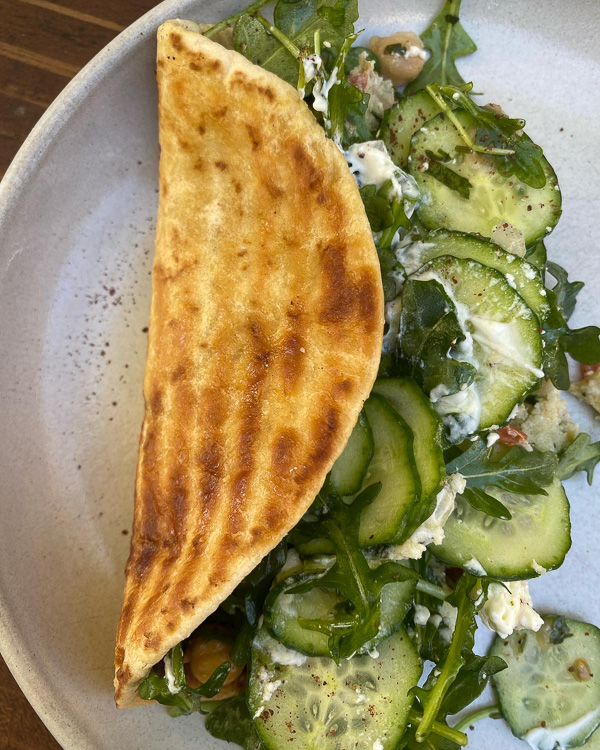 My current productivity tools.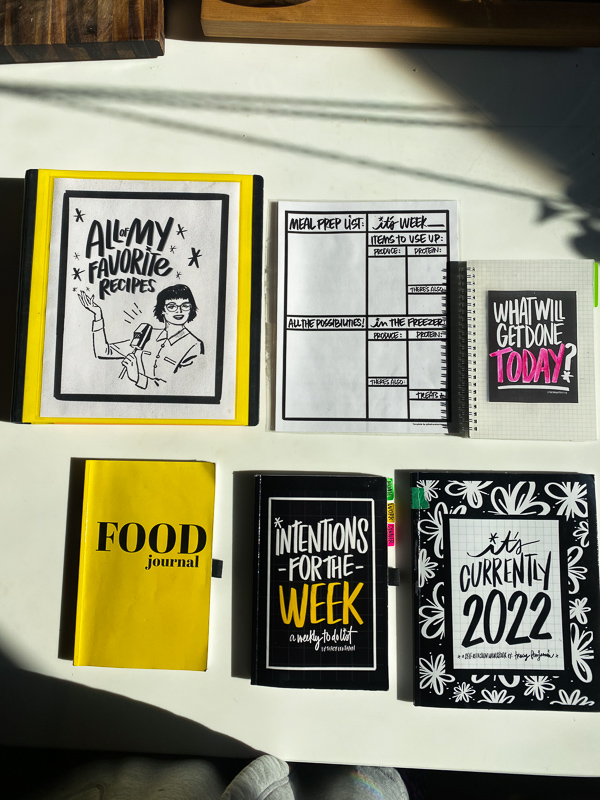 I added a new template to my Etsy shop! To help you figure out what to eat during the week and plan out your meal prepping! Here's a link to get one!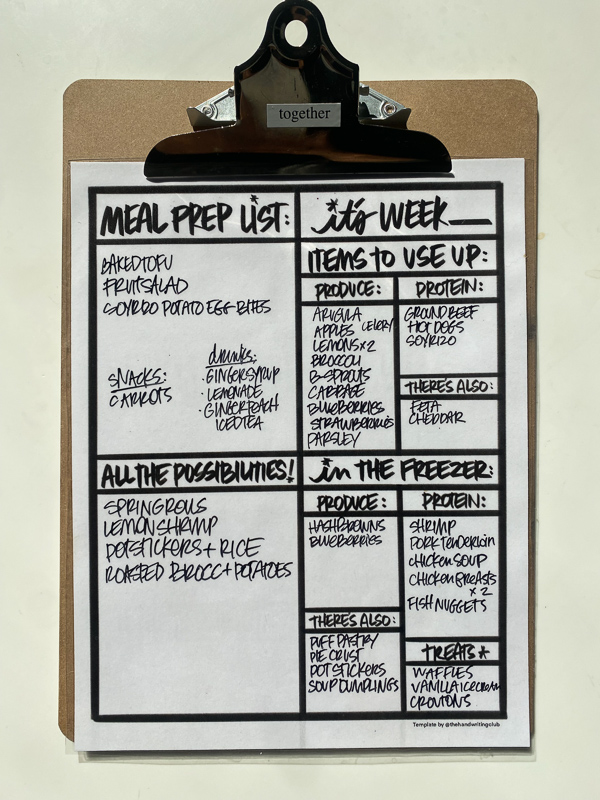 Here's More of My Everyday Life Week 9
Thanks for reading Shutterbean! If you'd like to check out more of my everyday life, follow me on Instagram and be sure to keep in touch via Facebook, Twitter, Bloglovin, Pinterest, or subscribe via email to get new posts delivered to your inbox. If you love handwriting, check out my passion project- The Handwriting Club on Instagram.
I also have a newsletter! If you subscribe, you have first access to sales, fun printables, news of workshops and events!