Life can be hard at times, but if you focus on positive things and remember what you've got to be thankful for, it makes life much lighter and happier. Today I'm going to show you a little project Cooper and I worked on yesterday at #campshutterbean.
 How to Make a Gratitude Journal.
I am hoping to create a new habit of writing down something we're thankful for each day in our new gratitude journals.
I know, I could have just bought little notebooks, but what fun would that be??
For this project, you'll need


Fold card stock in half. Label the front & back so there's no confusion.
Use pencil and do it lightly so that it's easy to erase.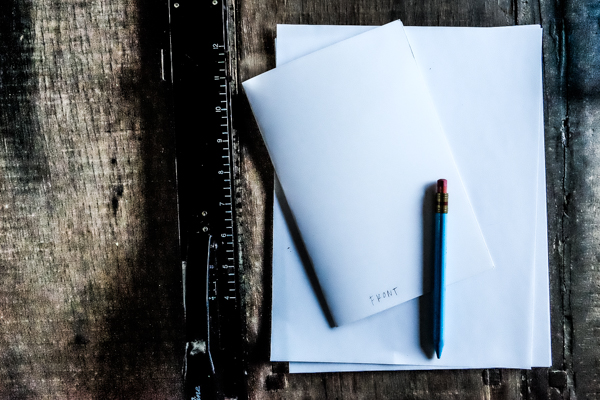 Decorate your cover!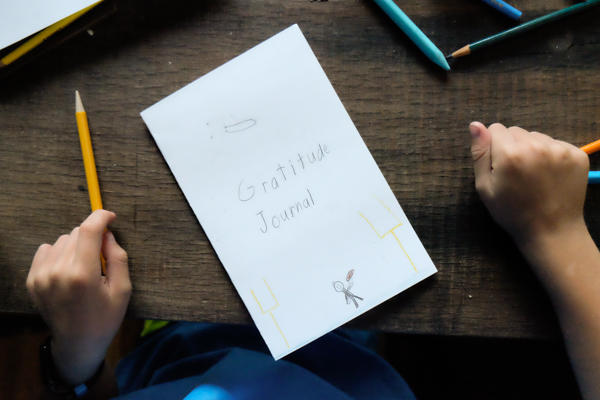 Color it in!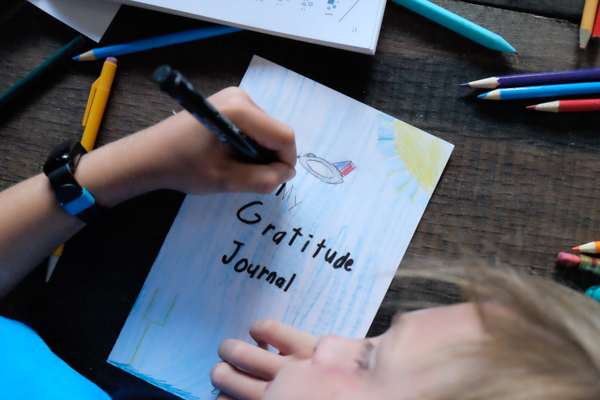 Now we're ready to assemble our book.
Fold white printer paper in half. We used about 10 sheets, so his book is 20 pages total (not included the cover).
Folded white paper goes into the folded card stock. You're ready to use the stapler!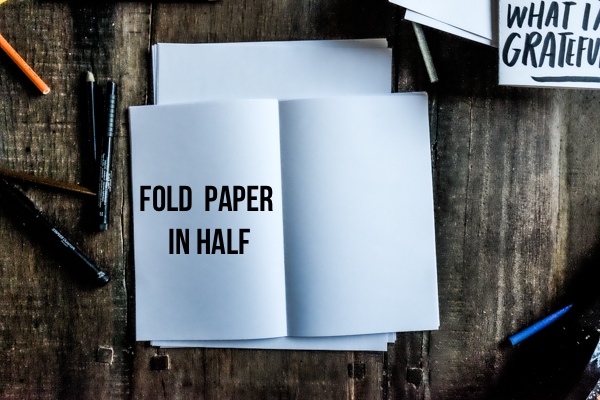 Here's my cover: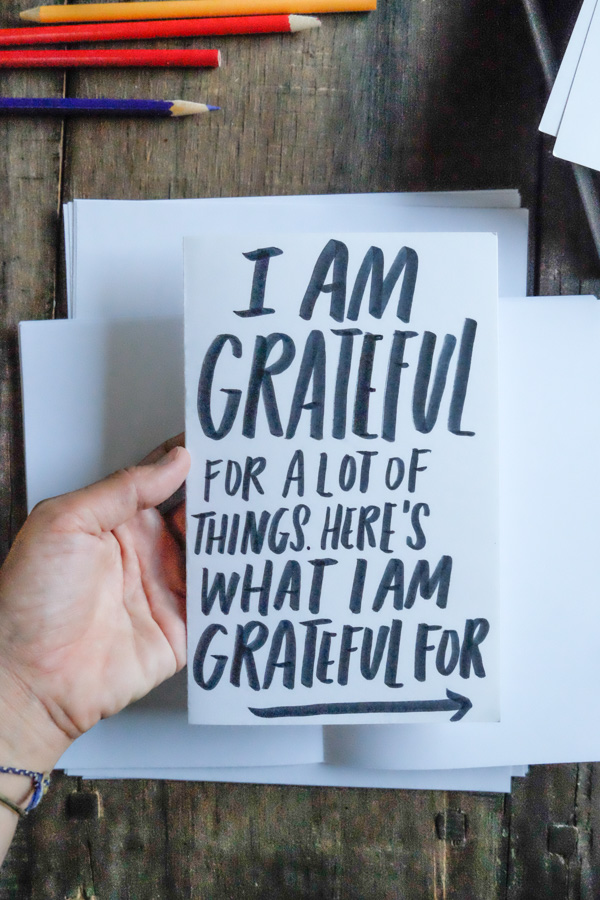 With your long stapler
, staple the spine of the book in two places.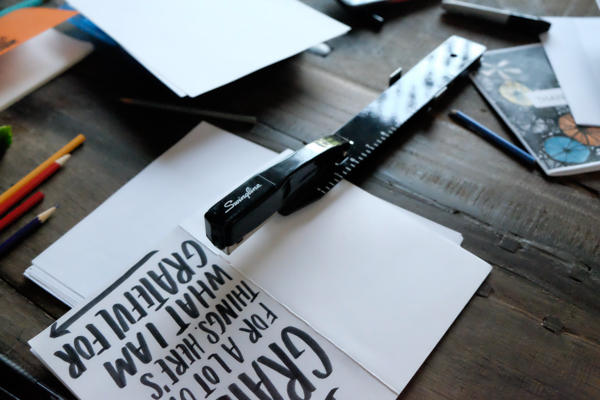 Make sure it lines up perfectly on the spine or it makes for an awkward book.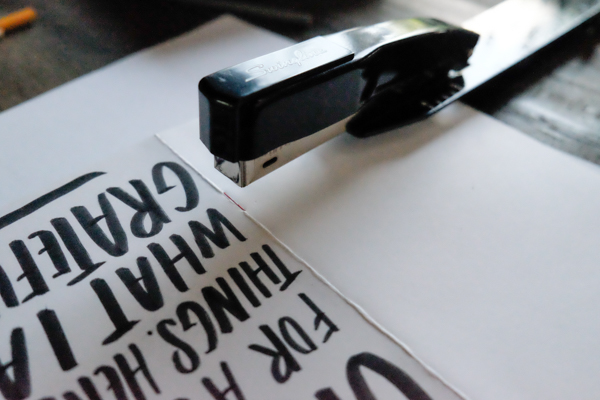 Look at that! A bound book!
We used red staples for the project. FUN!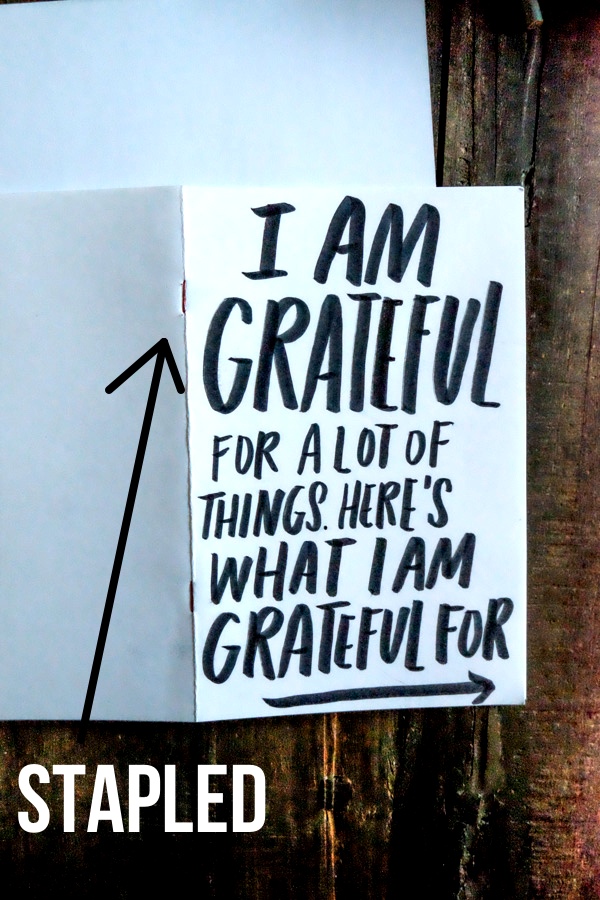 This one was our sample one. I made a drawing, photo copied it and then stuck a label on top that says THANK YOU.
Have fun with it. Play around!
Do whatever you think will inspire you to write in your journal.
Maybe it's something that will be on a bedside table? Perhaps you can make it match your decor?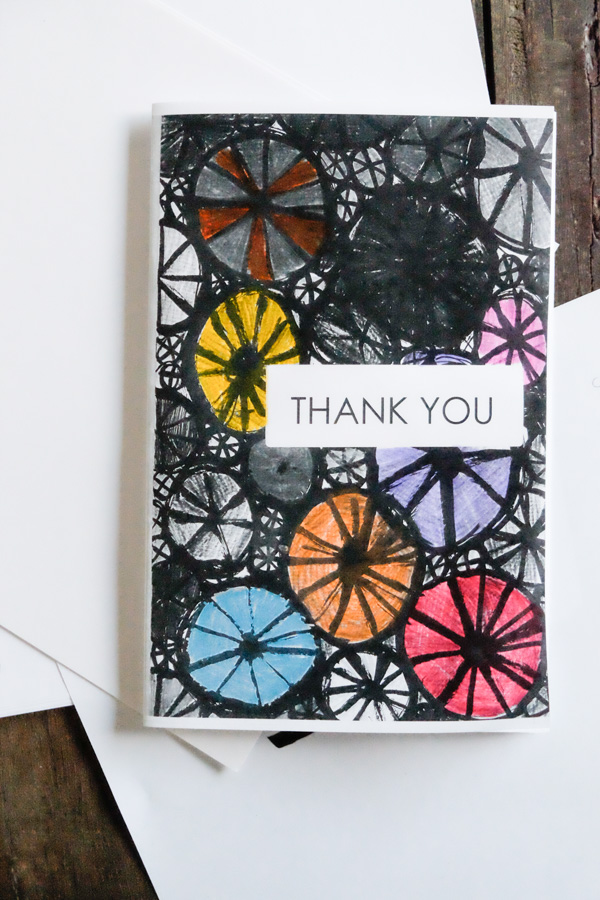 Here's the front of Cooper's journal: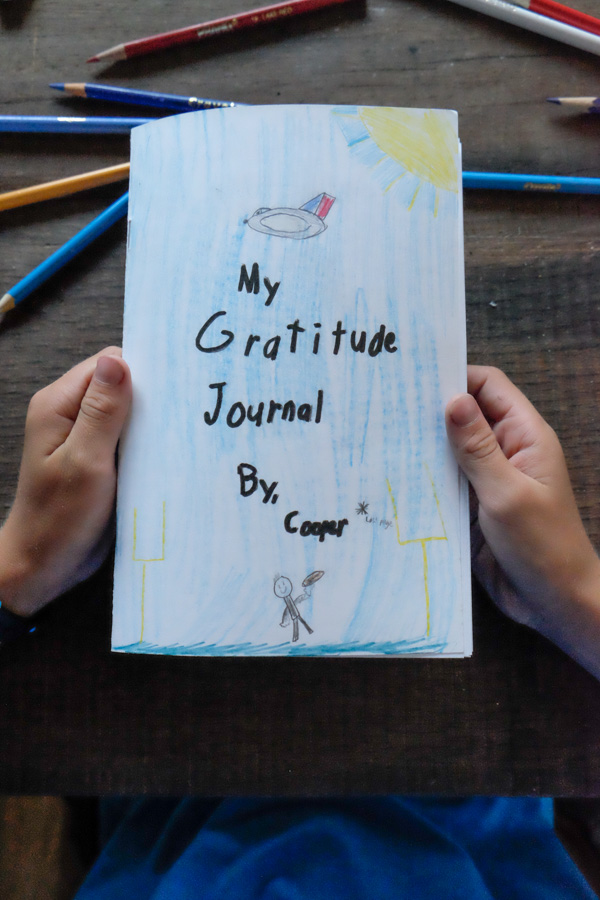 And the back! I love his left arm/hand.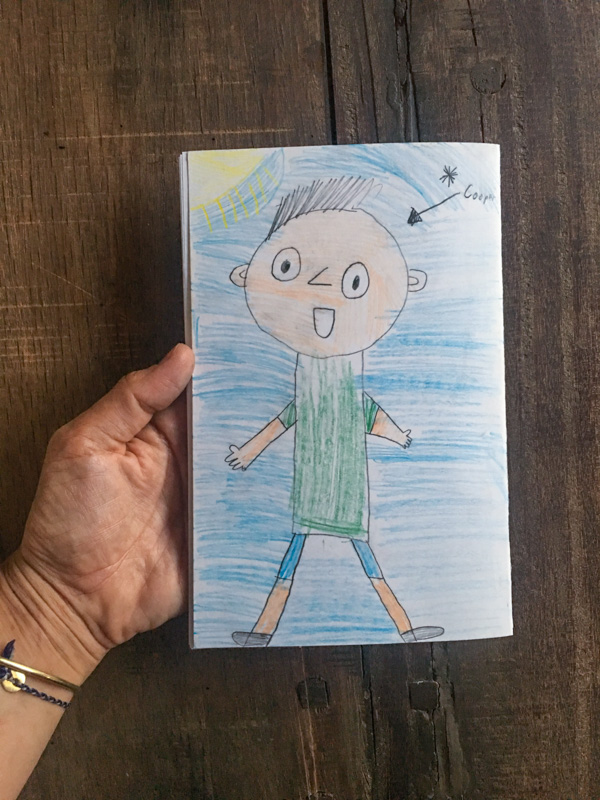 Now it's time to write in it.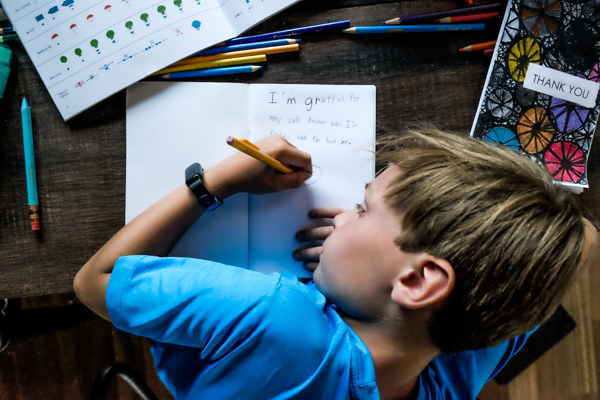 My first entry: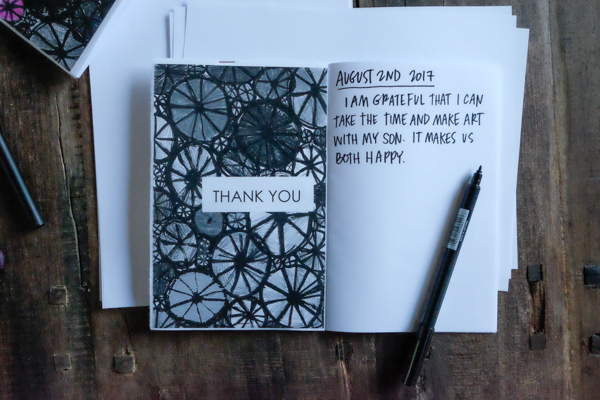 Cooper's first entry:
I am grateful for my cats because when I am feeling sad, they love me.
So sweet.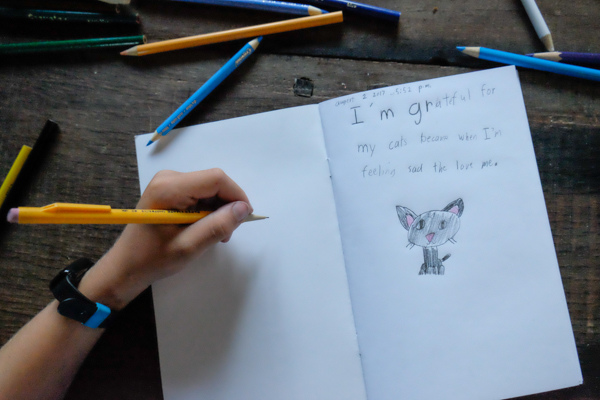 I hope this inspires you to make your own gratitude journal!
And if you have kids, I sure hope your name gets put in their journal 🙂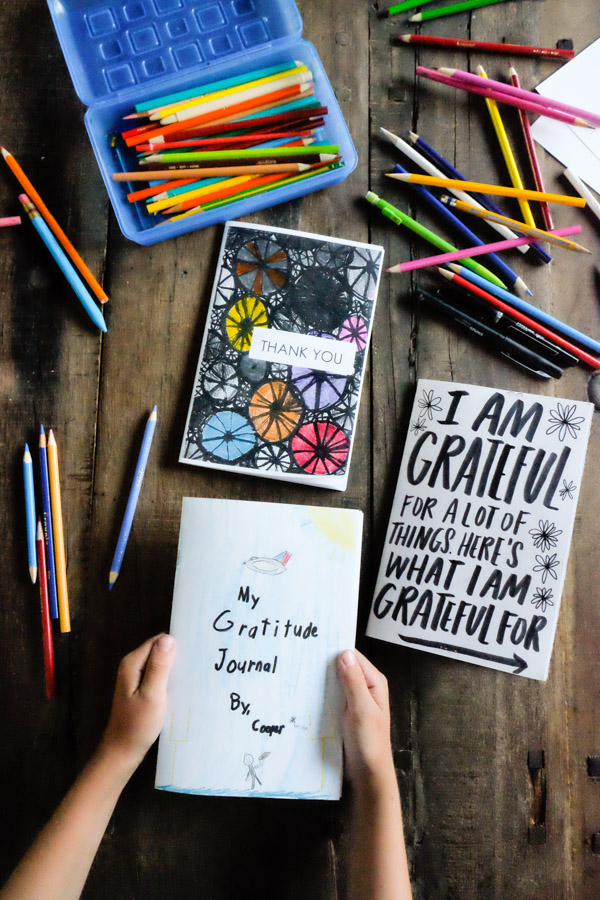 I am thankful for YOU and this space that has held me accountable to my creativity for the past 1o years.
xo Tracy
Thanks for reading Shutterbean!  If you'd like to check out more of my everyday life, follow me on Instagram and be sure keep in touch via Facebook, Twitter,  Bloglovin,  Pinterest, or subscribe via email to get new posts delivered to your inbox.