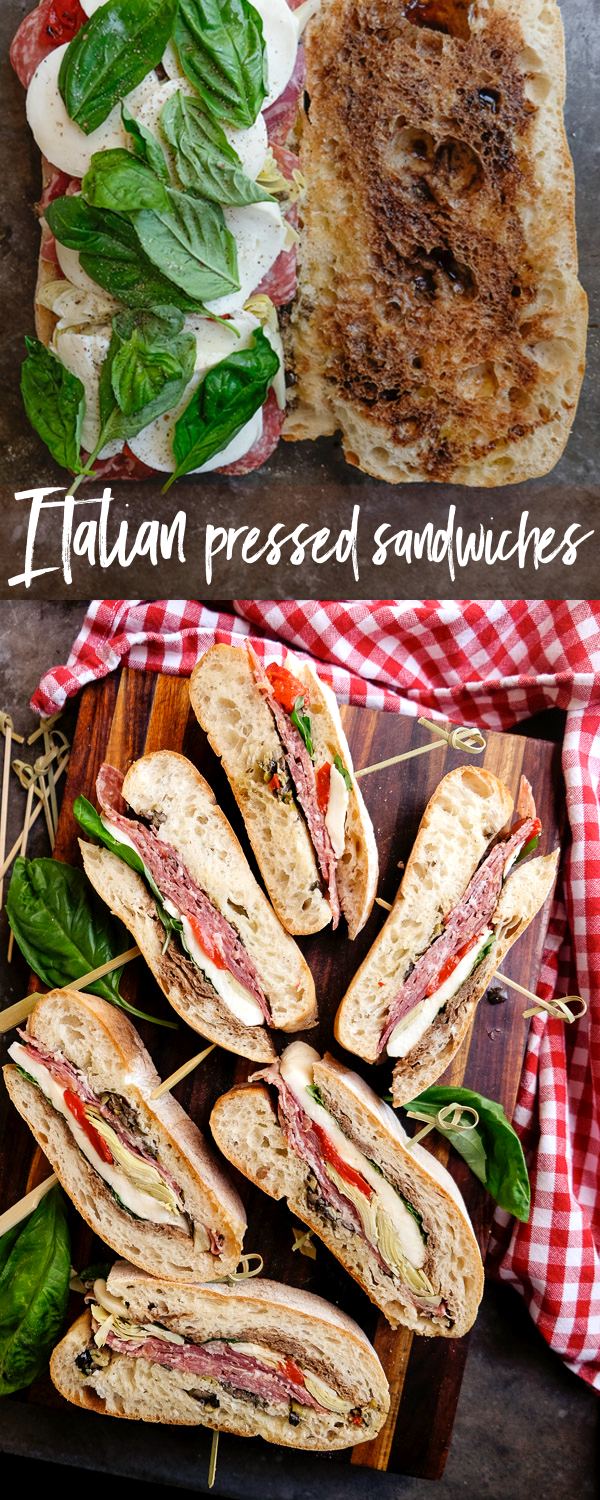 I was standing in line at a grocery store the other day and got a whiff of the deli case and the combination of cured meats and pickled things reminded me of my childhood summers.
My summers didn't involve outdoor picnics and Pressed Italian Sandwiches, though.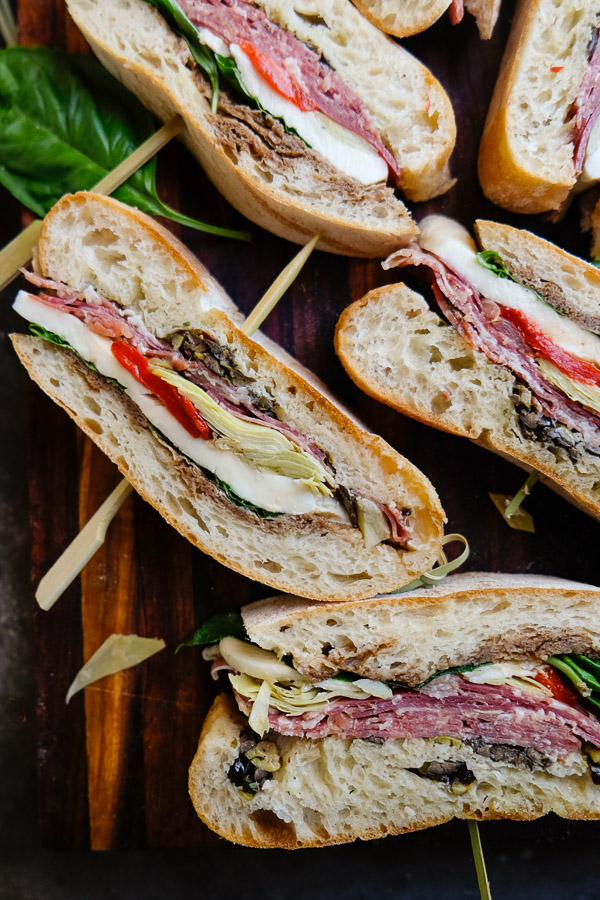 Every summer my brothers and I would spend our days stuffing envelopes, filing papers, playing with paperclips (+ Post-Its!) in my dad's office.  My brothers would spend their time breaking into the kitchen vending machine, while I had chatted with ANYBODY who walked past me while I was making photocopies. I'm pretty sure we drove the office crazy.
Every day my dad would give us enough money for sandwiches and possibly a soda (if we ordered right). For a long period of time, I dreamt of a future career of being a bubbly receptionist with long lee-press-on- nails in front of a telephone switchboard.
I was in it for the daily deli sandwiches, mostly.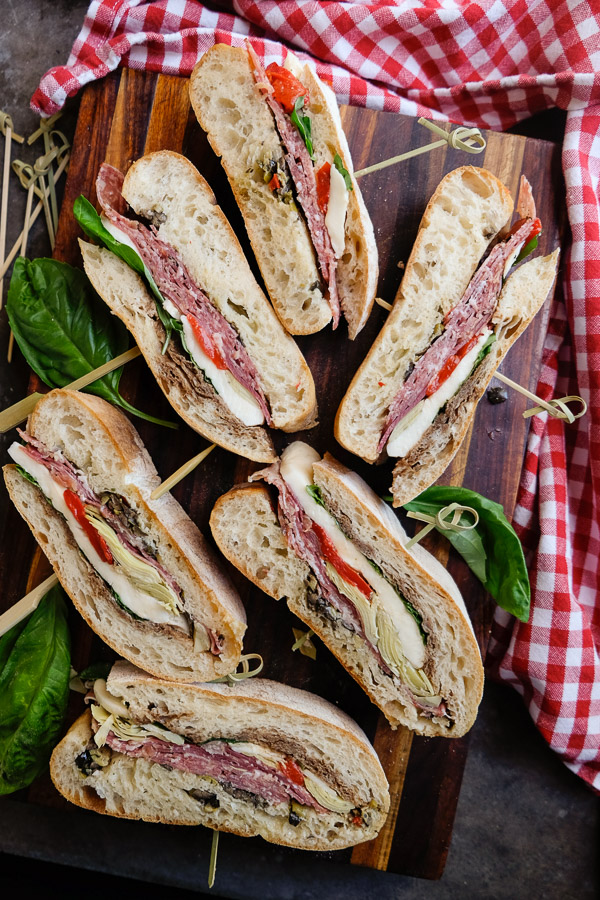 Perhaps this could be the Summer of Italian Pressed Sandwiches and outdoor picnics? Or maybe you can make you and your coworkers some of these sandwiches and get outside for a lunch/office/picnic situation?  Eat outside whenever you can during this season!  Good weather should be celebrated with food that is easy to make and packed with flavor. And when it's hot outside and you don't feel like cooking, a really good sandwich can do the trick.
Let's gather our ingredients: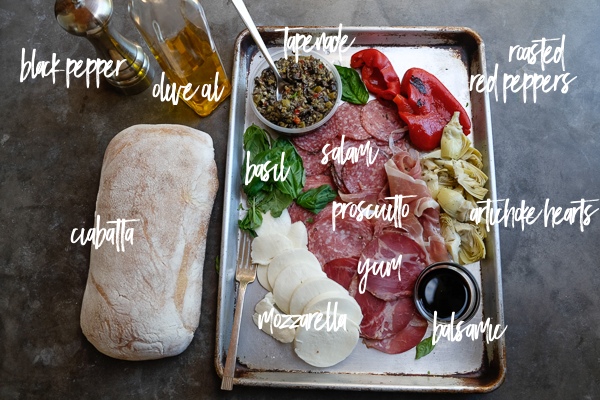 You could totally make this vegetarian (or even vegan!) if you need to.
Just omit the meat… or cheese…or both… depending on who you are serving.
All of the flavors are pretty amazing together.
My husband said, "This tastes VERY Italian."
He's not wrong.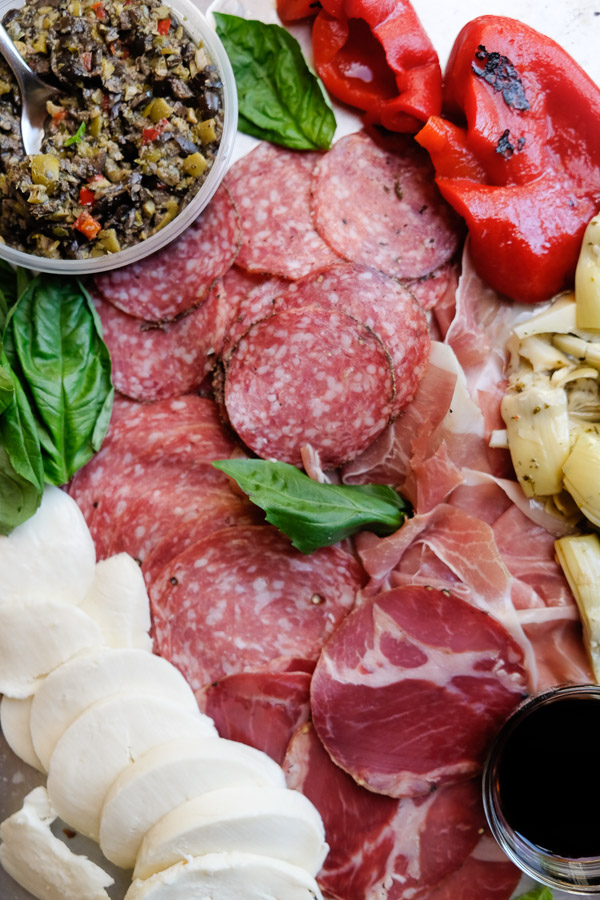 We start with ciabatta. Cut that bad boy in half.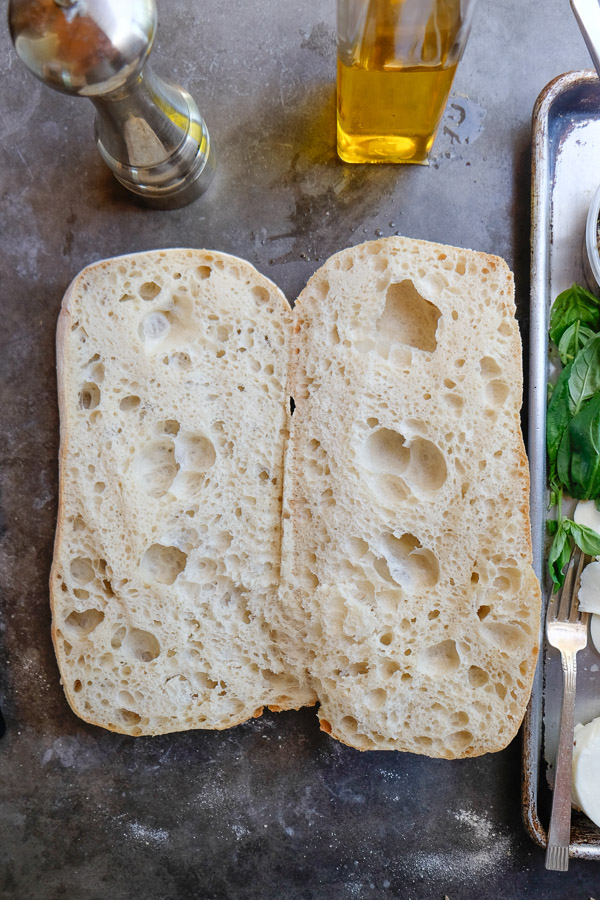 If you're like me and Trader Joe's is one of your staple grocery stores, you will appreciate that everything I bought for this recipe was from there! Solid gold.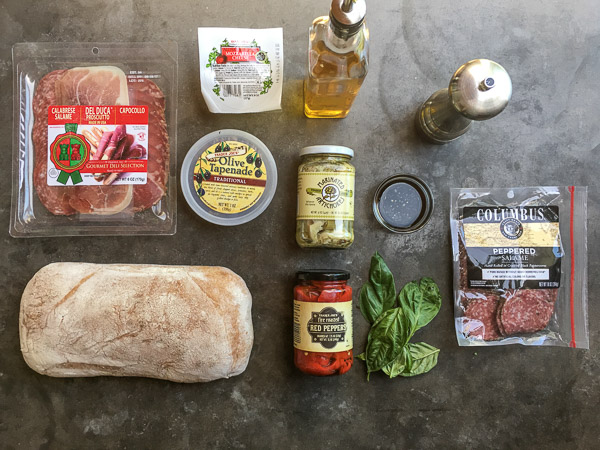 Hello, olive tapenade.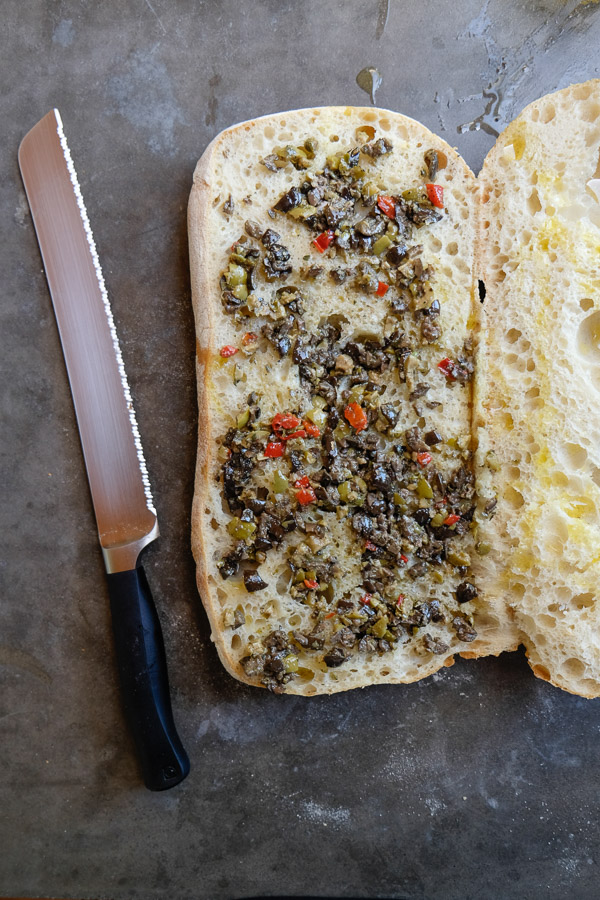 Followed by your meats!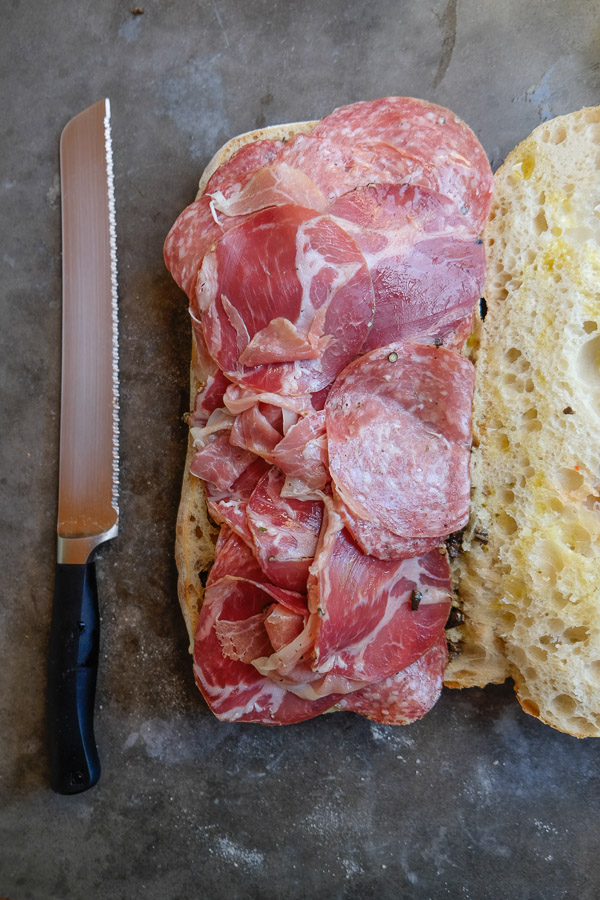 Roasted red peppers and artichoke hearts. Also, we drizzle the other side of the bread with balsamic vinegar + olive oil.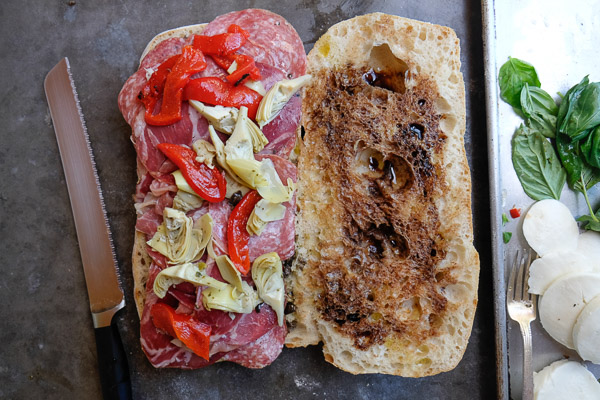 Finish with the fresh mozzarella and basil.
Marry the sides.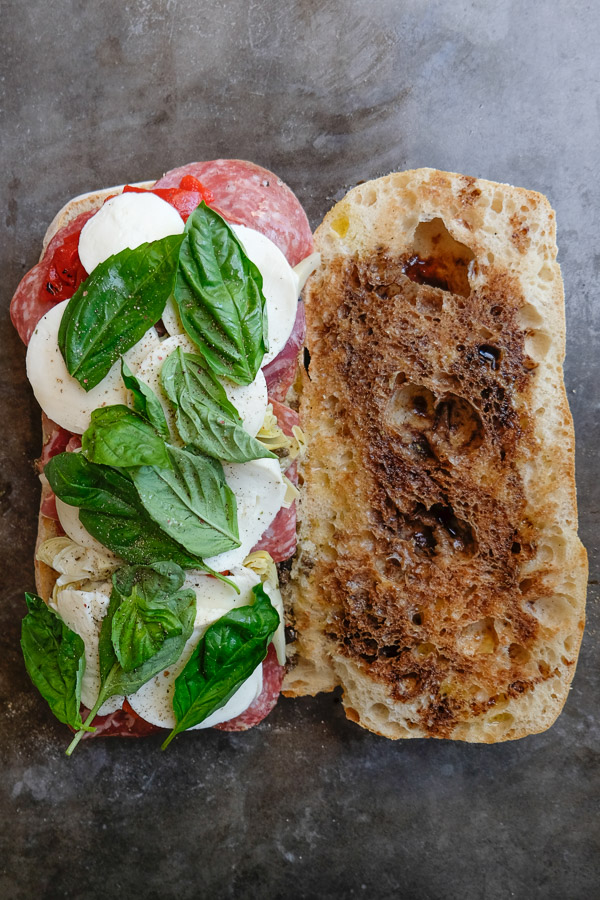 With this plastic wrap, I thee wed.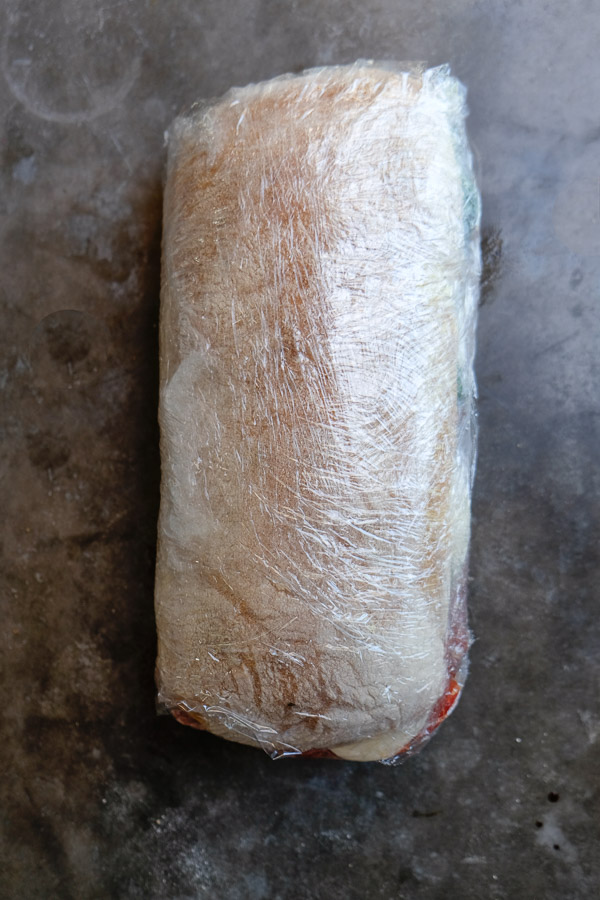 Put a flat surface on top of your sandwich.
Put cans on top of that surface.
The trick is to pressed it down so all of those good flavors meld.
THERE ARE SO MANY GOOD FLAVORS.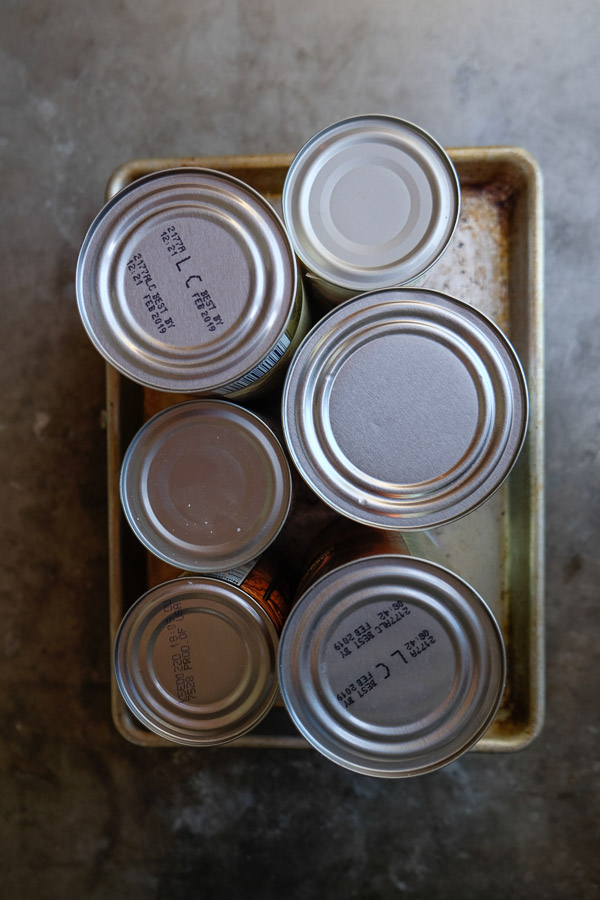 After resting for about an hour to two hours we have this!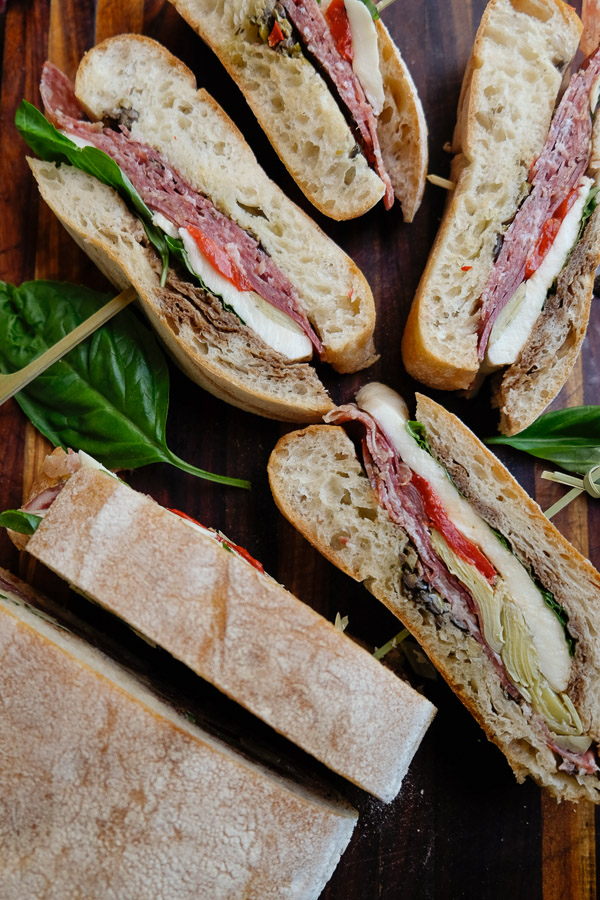 EXAMINE THIS DELICIOUS BEAST.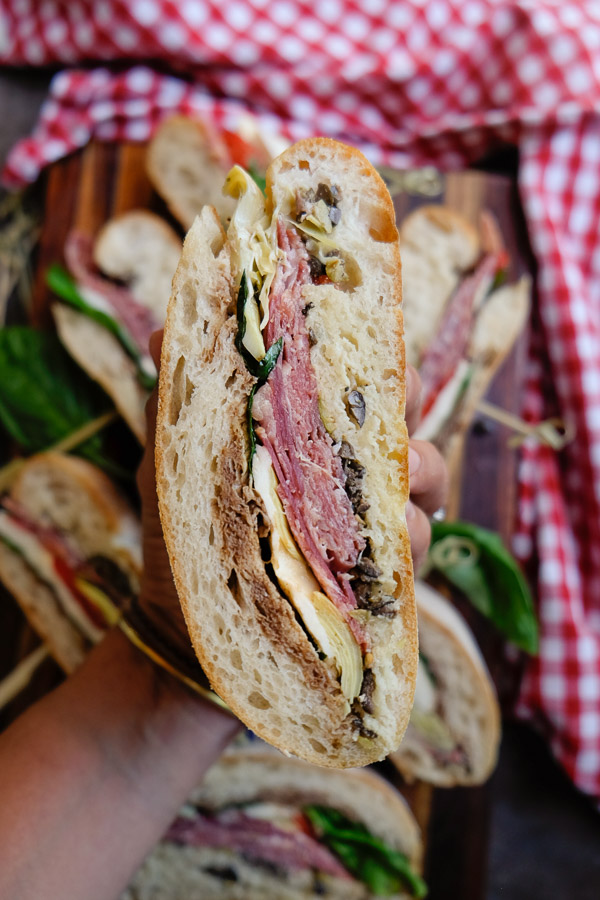 Real talk: we had this for lunch and then I put the leftovers in the panini press for dinner.
That's SUMMER LIVING for you.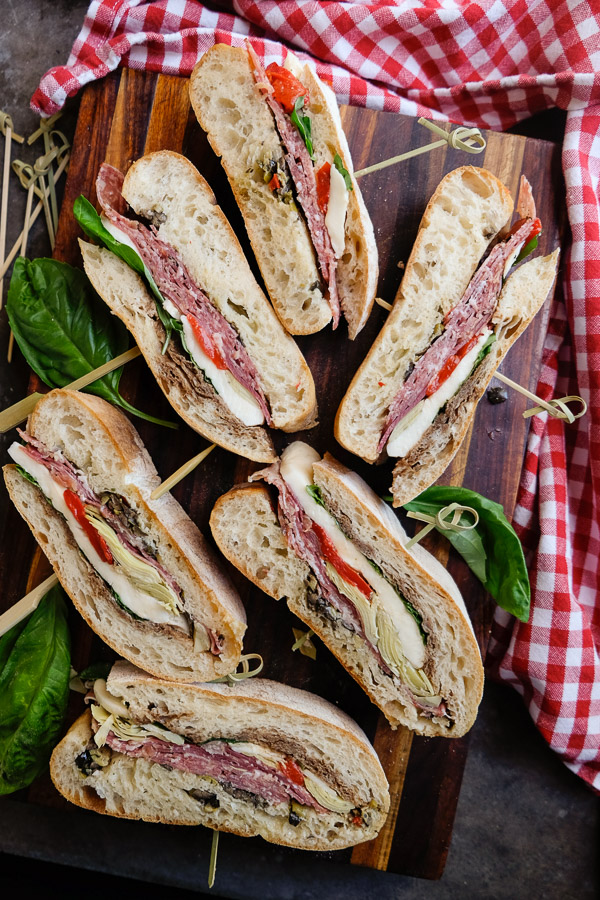 I love a good sandwich, don't you??

makes about 8 servings

recipe adapted from Sunset Magazine

1 ciabatta loaf
1/2 cup store-bought olive tapenade
2 tablespoons balsamic vinegar
2 tablespoons extra-virgin olive oil
1/4 pound thinly sliced spicy Italian cold cuts, such as coppa or capocolla
1/4 pound salami
3 oz. thinly sliced prosciutto
8 oz. fresh mozzarella, sliced
1 roasted red bell pepper, chopped
6 oz. marinated artichoke hearts
8 leaves fresh basil, torn into bite-size pieces
fresh cracked pepper

Cut the ciabatta loaf in half lengthwise. Spread bottom half with tapenade. Drizzle cut side of top half with balsamic vinegar and oil.

Arrange salumi on top of tapenade, followed by the cold cuts, prosciutto, mozzarella, red pepper, artichoke hearts and basil. Season liberally with fresh cracked pepper and place top half of loaf on filling.

Wrap sandwich thoroughly with plastic wrap or foil. Place heavy cutting board or baking sheet on top of sandwich and weigh down with about 2-4 lbs of weight (try a large pot or canned goods!). Let sit for 30 minutes to 2 hours. Unwrap, cut into eighths, and serve.