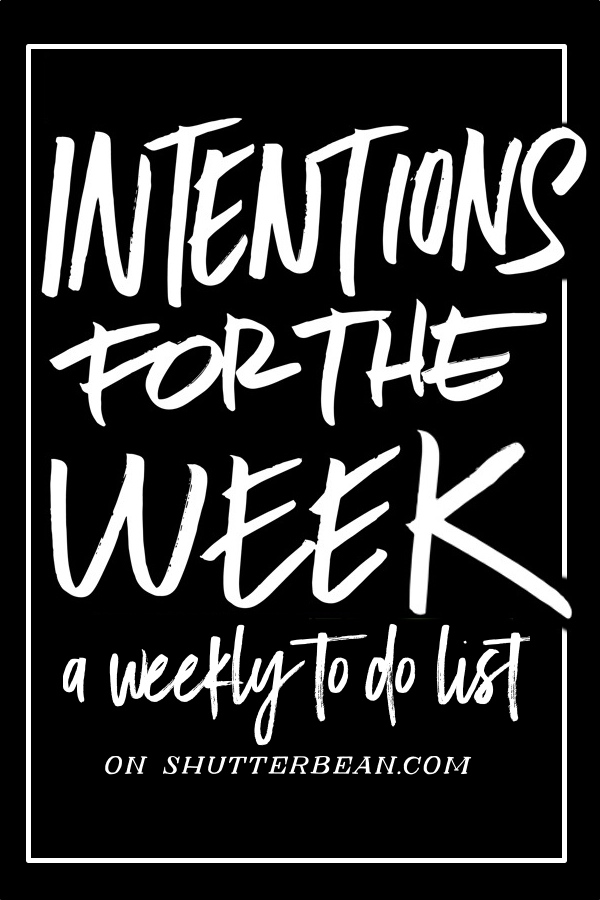 Hello friends! Happy Monday.
This weekend we:
had an amazing dinner at my parent's house with cousins
straightened up the house/cleaned
took down the Christmas tree (YAAAY!)
washed car (thanks, Casey!)
rocked out on laundry
I'm starting to feel like I'm getting my routine back and I'm so happy about that. I think I'll celebrate by doing some meal prep this week too. It's been FOREVER and I'd like to get myself back on track with that. It saves time during the week and it's also a really good way for us to control what we put into our bodies when we're armed with good options. Anyone currently on the Whole30? How's it going?! I think I'm going to ease into it soon. It depends on how many social engagements we have coming up soon. That's always the kicker!
And here we have it— My Intentions for the Week:
Intentions for the Week
accounting work
conquer laundry pile
hang out with Leslie
sort through letters/enter addresses in my holiday card spreadsheet
post Intentions for the Year (probably tomorrow!)
eat more salads
work on printer
delete surplus of photos on computer
send out letters/stuff for The Handwriting Club
make lemon ginger elixir
clean out fridge/keep it clean
have a long date with my calendar
figure out Easter vacation plans
make a list of things I want to do around the house this year
make a new recipe for the blog
get outside & move body go to yoga
dip toes in the ocean
Last Week's Intentions:
start taking down the Christmas tree
write my Intentions for the Year
tackle laundry (it's not pretty)
go to a yoga class + hike (went to dance class & yoga class)
spend quality time with cousins in town from NY!
mail thank you cards
share art on my blog (here it is!)
get printer situation figured out
continue to get my house in order
photograph recipe for One Potato
take stuff to Salvation Army
catch up on social media/blogging
do some meal prepping (made banana bread & chili)
clean computer screen (it's so gross right now)
finish up hand lettering project for a client (!!!)
send out some zines! Check out The Handwriting Club on etsy
take good care of myself (I tried!)
limit carbs (oops)
Mantra for the Week: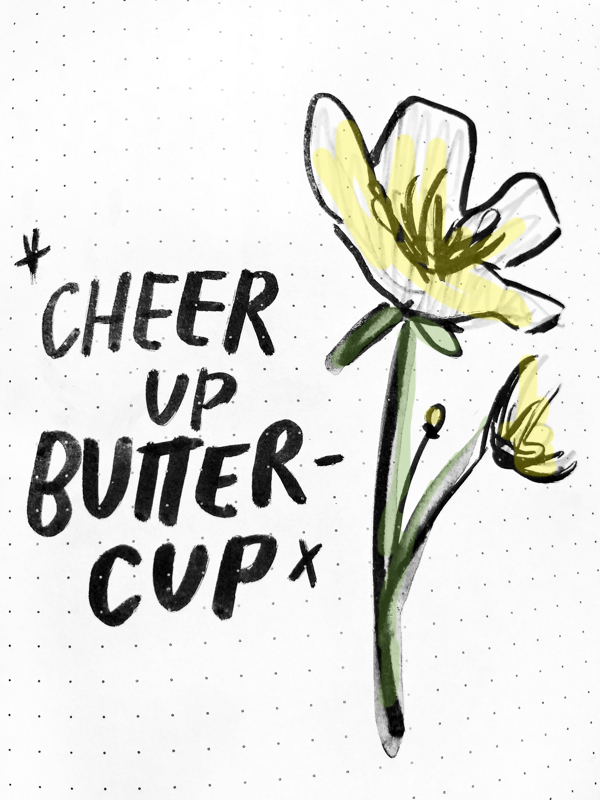 What about you? Need to get your head in the game? Write your Intentions for the Week down!