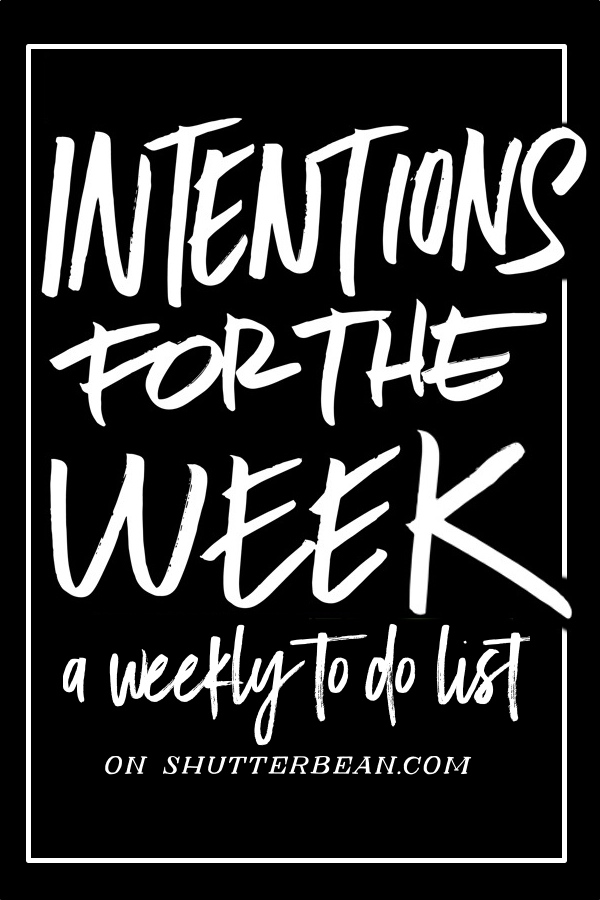 Happy Monday!
Let's get into this week. We had a nice weekend. We went to a party Friday night. My boys were away for baseball on Saturday so I watched Won't You Be My Neighbor with my neighbor! Had a few teary moments. I highly recommend. It was so good!! It's the best way to beat the heat if you have a hot night. That's what we did!  I have a lot to catch up on the house this week. Having a kid at home for the summer creates quite a house tornado. It will all get cleaned up (eventually).
Intentions for the Week:
Laundry
Catch up on social media
Bookkeeping
Keep house clean/organize
Make a batch of mint iced tea
Make an ice cream cake for work
Clear floor in prop closet
Write a few postcards
Do some meal prep
Go through pantry and straighten
Start packing up old clothes Cooper doesn't fit into
Post pasta recipe
Make kombucha
order cards
start scanning artwork
Plant stuff in front yard
Deal with paper piles on desk
Go on family hike
Library visit
Clean out car
Eat healthier
Continue work on #100daysartbeforebreakfast
Drink water
Give myself permission to go slow
Last Week's Intentions:
clean up Father's Day aftermath
laundry
catch up on social media
clean out car
clean out fridge/meal prep
give myself a manicure (nails are looking rough)
go through Cooper's clothes and put together things he's outgrown
start this book
clean out purse
straighten up laundry space
order cards
send letters from The Handwriting Club
eat healthier- make a reset button salad
get exercise! yoga/workout/hike (pick one or two!)
eat outside & grill something
make kombucha
put together a few outfits for the summer in my closet
continue work on #100daysartbeforebreakfast
work on art with Cooper
find a few plants for the front yard
make a new recipe for the blog (any suggestions?)
Mantra for the Week: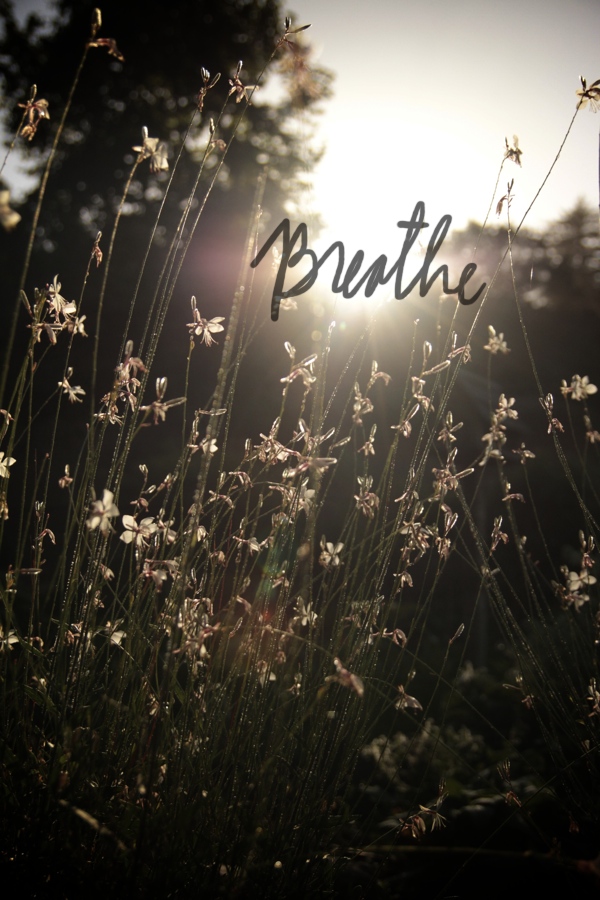 Because sometimes I hold my breath when I'm stressed.
What about you? What are your Intentions for the Week? Don't forget to write a list and get your head in the game this week. It helps!