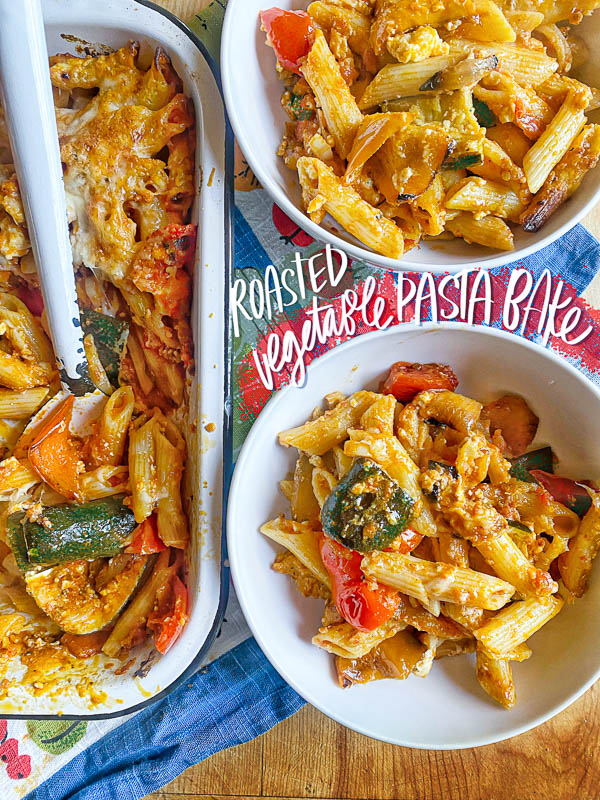 How do we put neglected vegetables to good use? We give them purpose with Roasted Vegetable Baked Penne!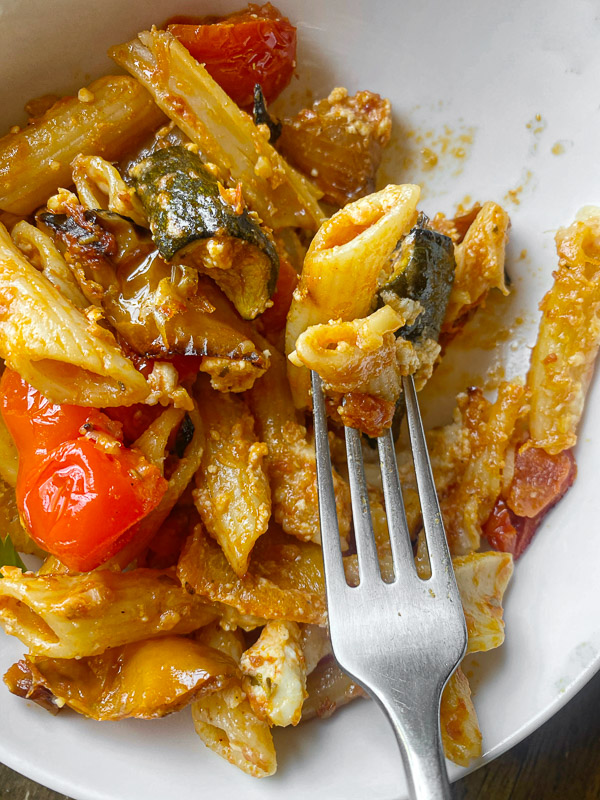 Don't have a ton of time and you miss using your broiler? ROAST THOSE NEGLECTED VEGETABLES IN YOUR NEGLECTED BROILER.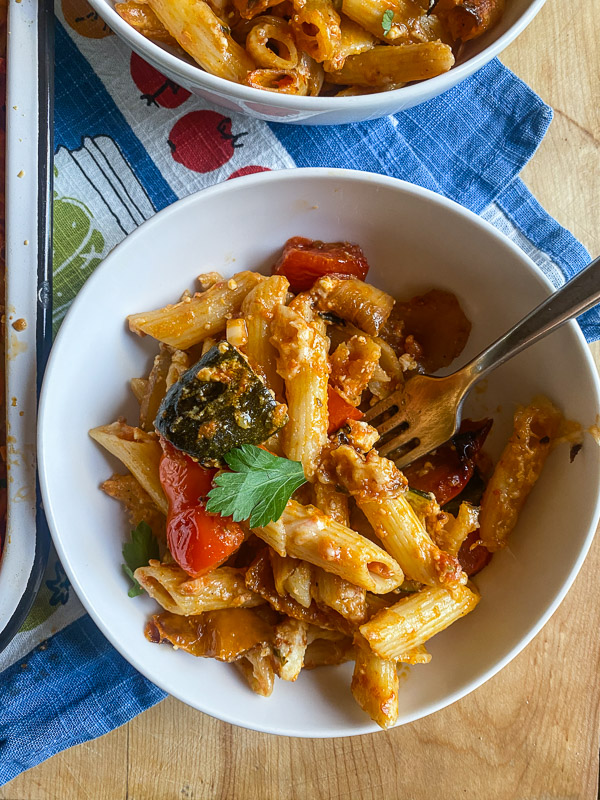 This recipe helps you get rid of things and also gives you a good excuse to use up (eat) all that cheese.
Welcome to the meal prep arsenal, Roasted Vegetable Baked Penne!
Ingredients are gathered.
Eggplant can be used too if you've got it.
I predict this being a good summer dish when our crops are producing!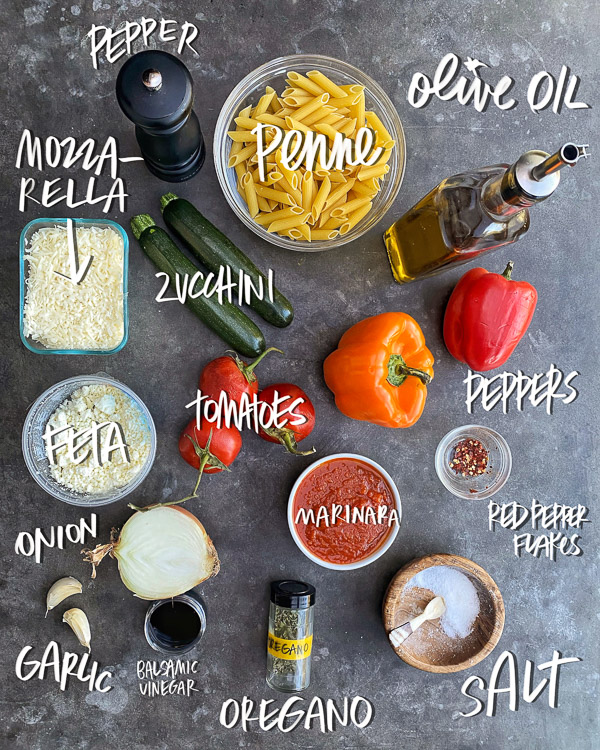 Mix olive oil with balsamic vinegar. Salt & pepper the vegetables.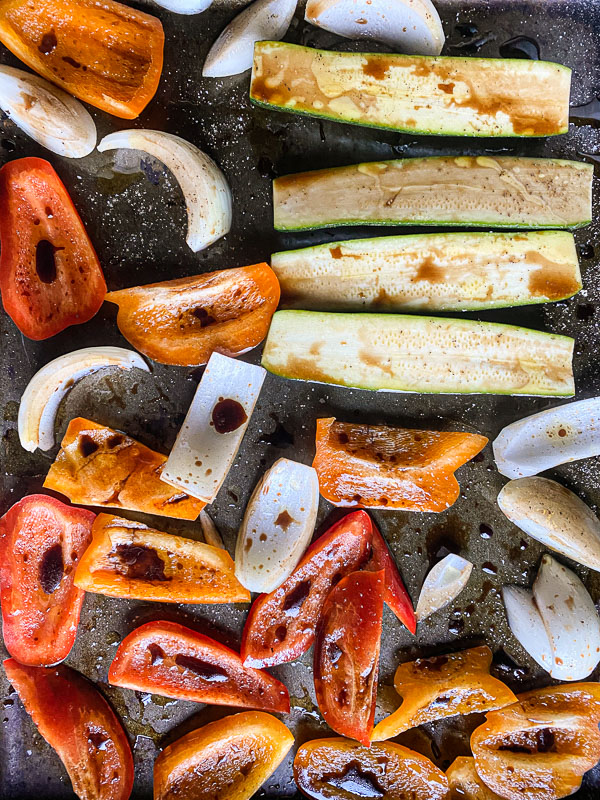 Get some more chop therapy out by chopping up the tomatoes and garlic,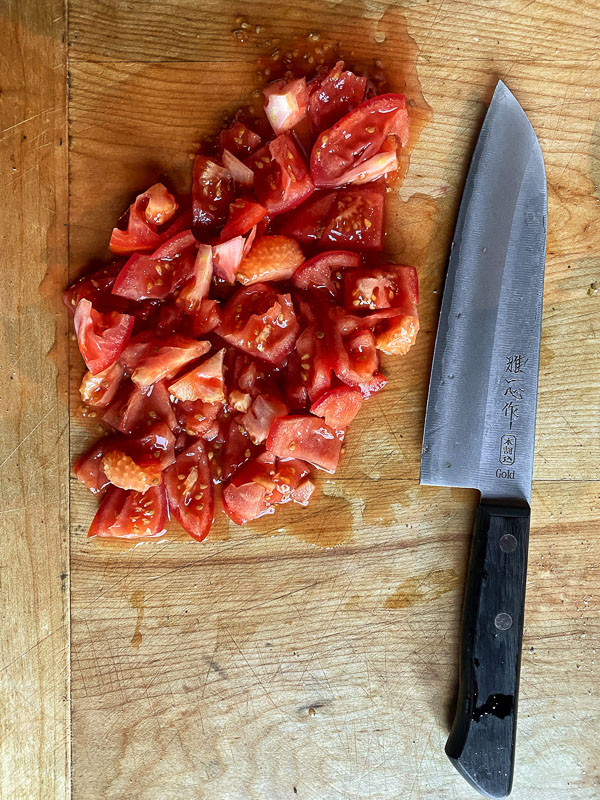 After time in the broiler, we cut up the vegetables in bite-sized pieces.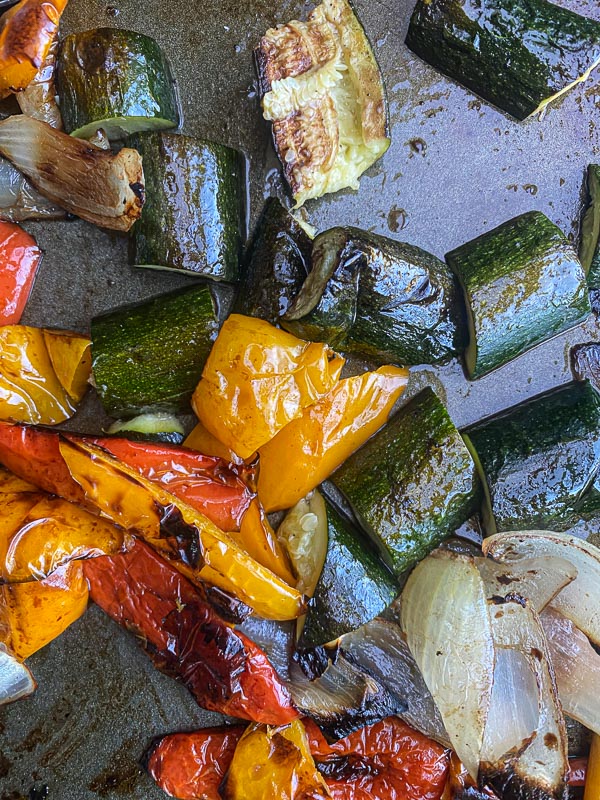 We cook our pasta. We drain it and set it aside. We saute garlic in olive oil. We add the pasta sauce, oregano, tomatoes roasted, vegetables.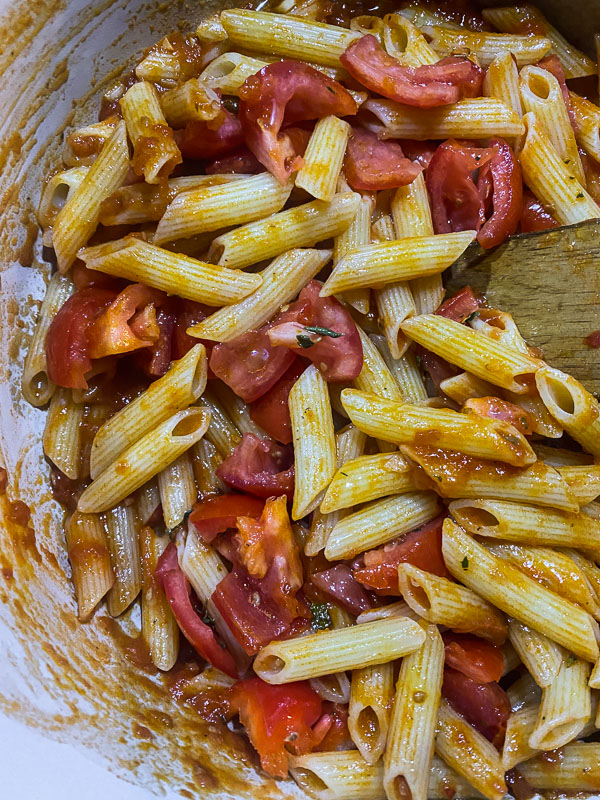 And feta!!!!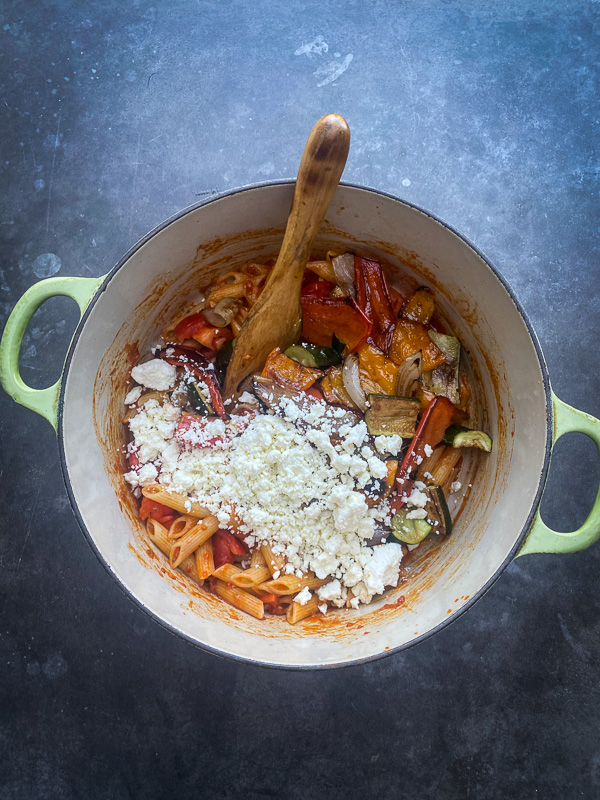 We put it in a pan.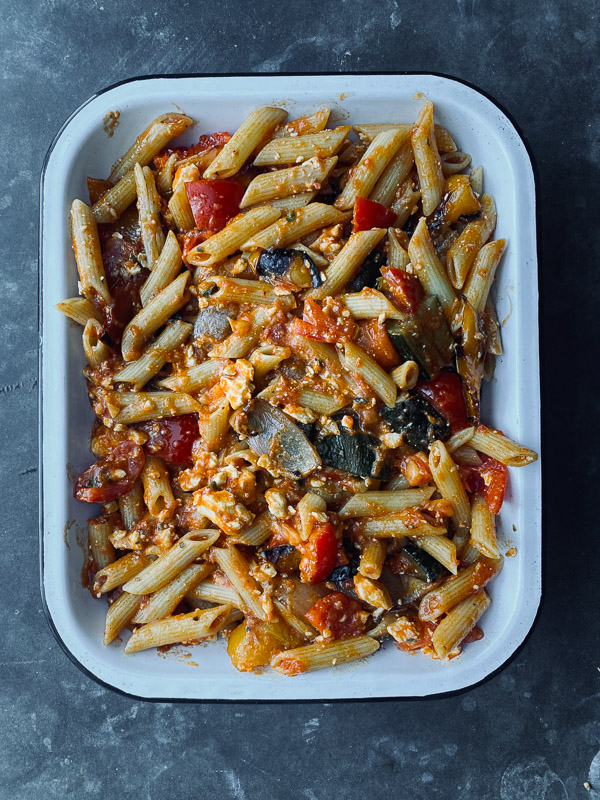 Look at all of that.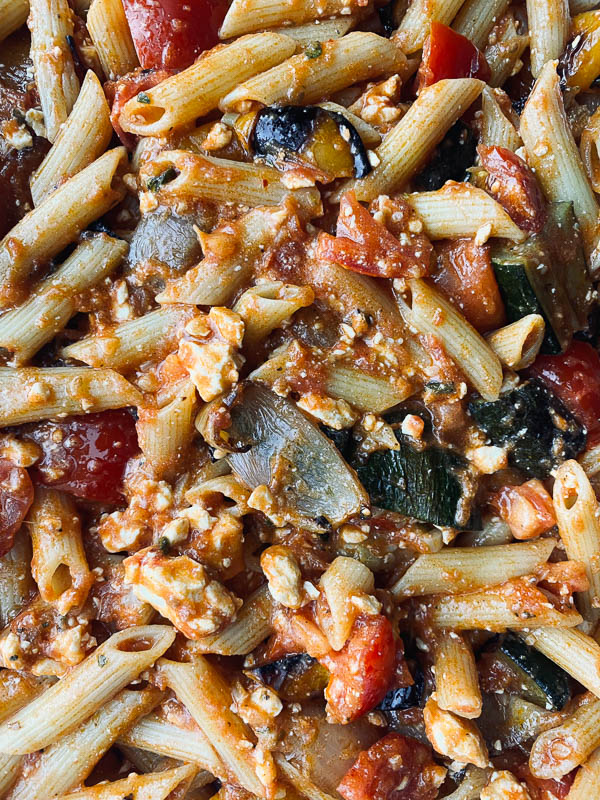 The feta gives it a nice depth. The mozzarella makes it creamy!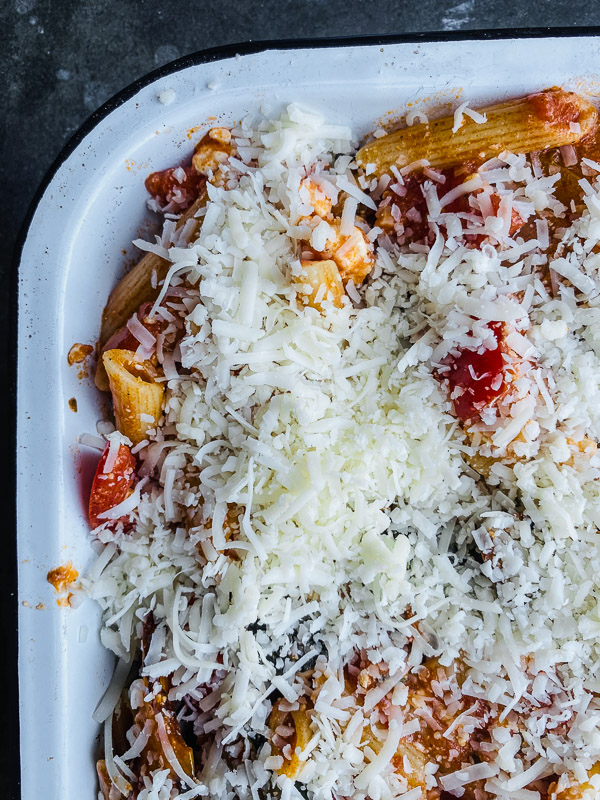 HELLO.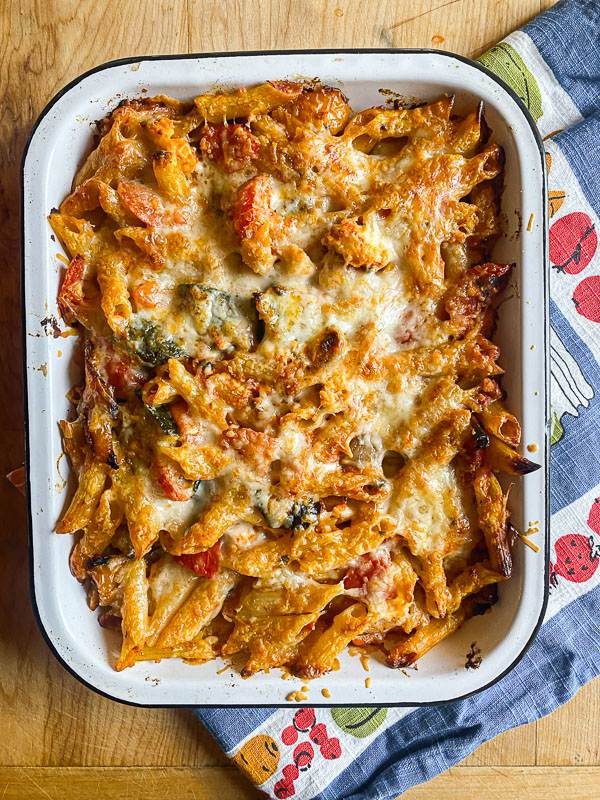 Spoon it into bowls.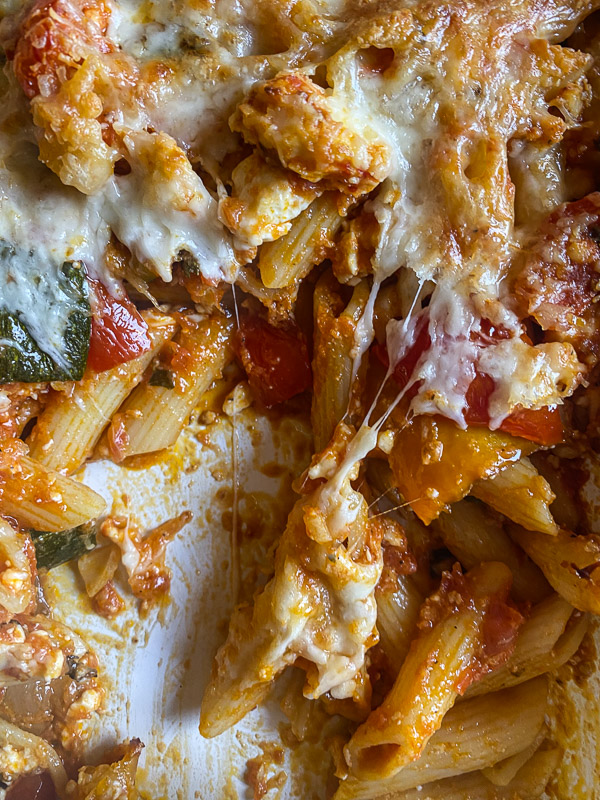 Serves about 2 really hungry people.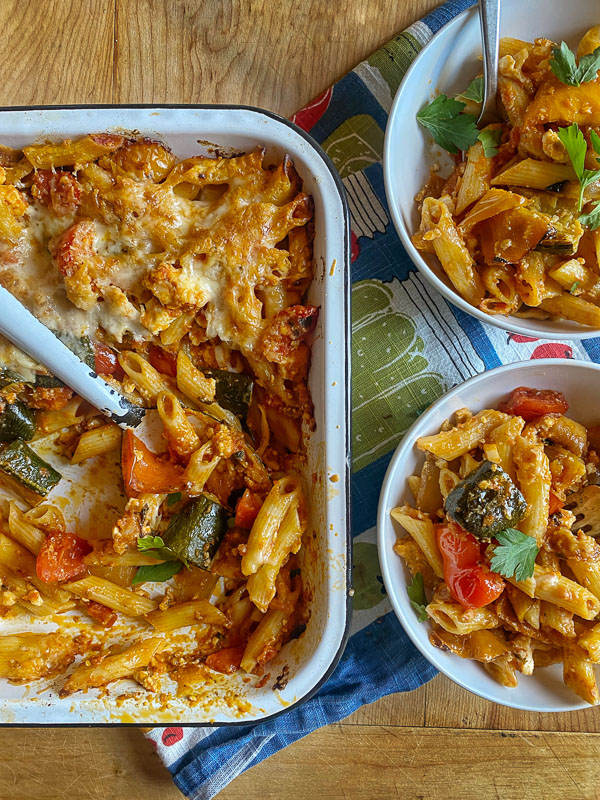 It makes a very nice work from home lunch with your officemate 😉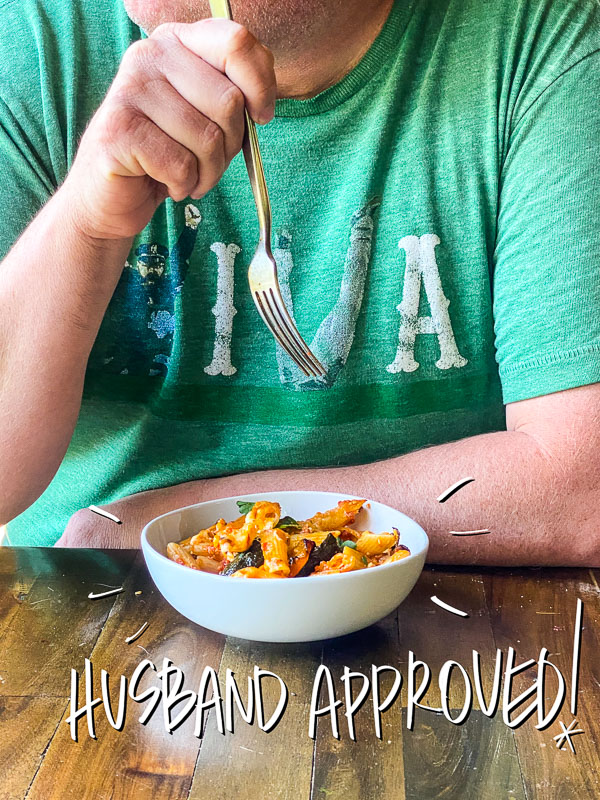 I get dibs on the crispy bits.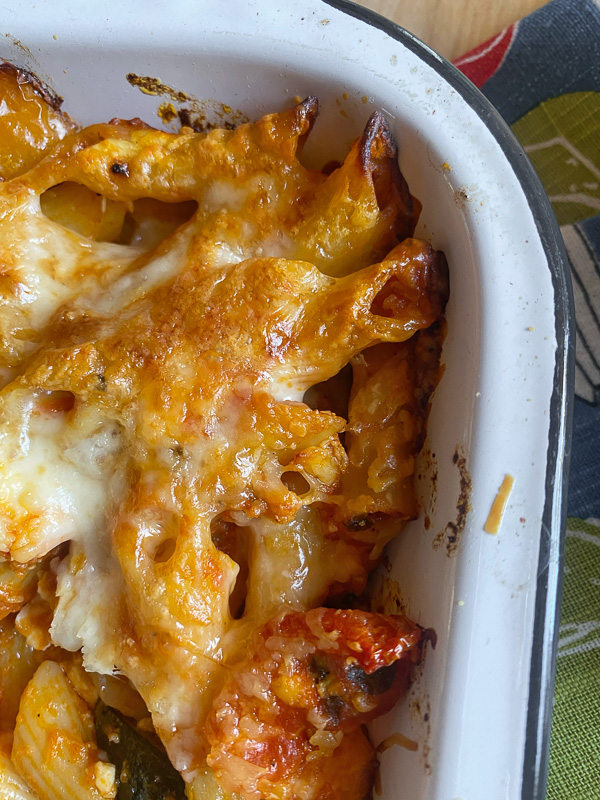 There are at least 4 of them.
Roasted Vegetable Baked Penne

serves 4

recipe adapted from Real Simple- Meals Made Easy

2 tablespoons olive oil

1 tablespoon balsamic vinegar

kosher salt

freshly ground black pepper

2 medium zucchini (about 1 pound), halved lengthwise

2 red bell peppers, seeded and quartered lengthwise

½ large onion, peeled and quartered

½ pound dry penne

2 large cloves garlic, minced

1 teaspoon dried oregano

3 tomatoes, chopped

4 ounces Feta cheese, crumbled (about 1/2 cup)

1 cup pasta sauce

½ teaspoon crushed red pepper flakes

1 ½ cups shredded mozzarella

Heat the broiler.

In a small bowl, whisk together 1 tablespoon of the oil with the vinegar, 1 teaspoon of the salt, and a few grinds of pepper and brush the mixture on the cut sides of the zucchini, peppers, and onion. Arrange them cut-side up on a large baking sheet. Broil the vegetables until golden brown and tender, about 8 to 10 minutes per side. Cut the zucchini and peppers into smaller pieces, set aside.

Heat the oven to 350º F.

Meanwhile, in a large pot, cook the pasta according to the package directions; drain. Add the garlic and the remaining tablespoon of oil to the saucepot, and cook over low heat until the garlic sizzles. Stir in the oregano and add the cooked pasta, broiled vegetables, chopped tomatoes, Feta, the tomato sauce, pepper flakes, remaining 1/2 teaspoon salt, and a few more grinds of pepper. Transfer to a 13-by-9-inch baking dish. Sprinkle the top with the mozzarella.

Cover with aluminum foil and bake for 30 minutes. Uncover and bake for 15 to 20 minutes more or until the cheese is melted and golden, and a knife inserted in the center for 5 seconds comes out hot.