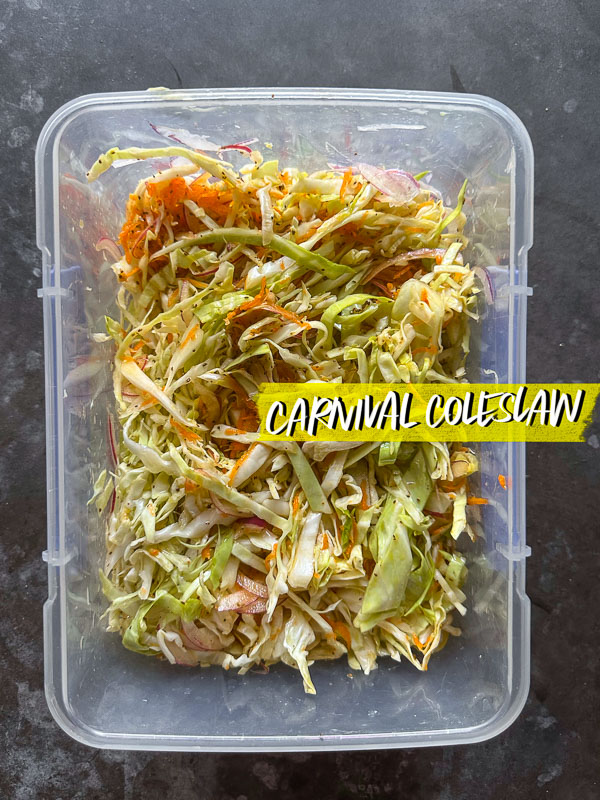 Carnival Coleslaw is my favorite coleslaw. It's really the only coleslaw I eat. It's a recipe from my childhood-from the school carnival my Mom helped run. Here's a pic of my mom in action!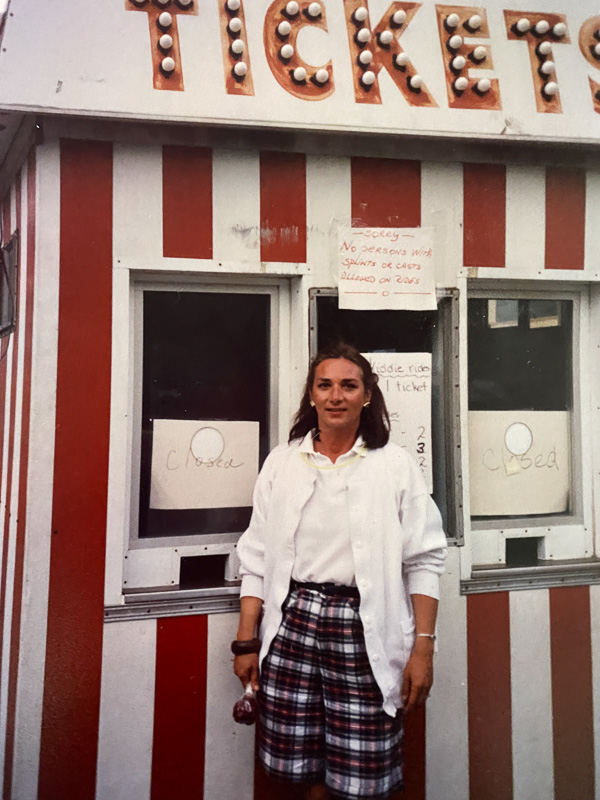 Bev was the best! I shared the recipe here on the blog in 2009 and she asked me to email it to her. When she died, I found the emailed recipe tucked into her recipe binder. It made me happy to see our email exchange.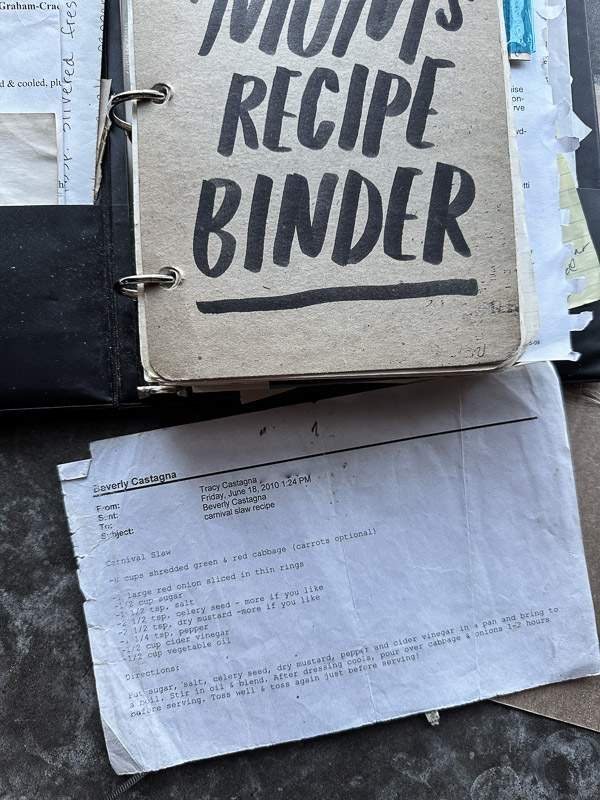 Anywho. I love this coleslaw and continue to love it.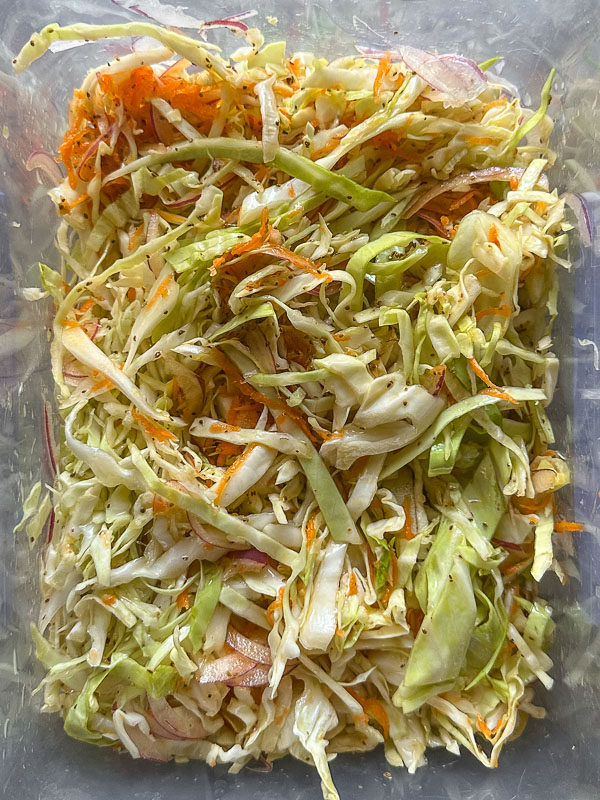 My Mom has been in my thoughts a lot lately. I like that I can keep her alive through her recipes. Also look at how much my photography has changed since 2009
Ingredients involved:
The original version has dried mustard powder in it. It's good but totally not necessary. I don't make this coleslaw enough to have dry mustard in my cupboard. It's fiiiiiiiine.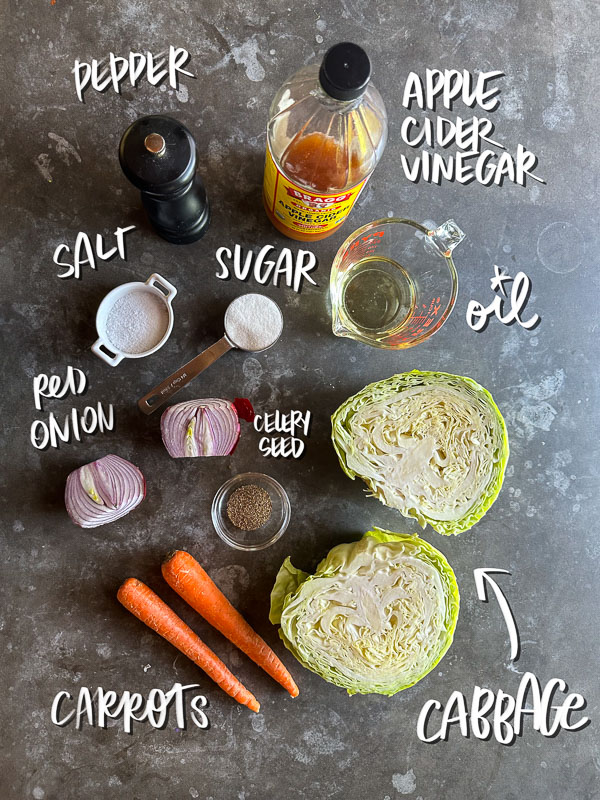 So in the original recipe, you're supposed to heat the sugar up til it dissolves.
EVERY SINGLE TIME I DO THAT, my family complains at the smell of the kitchen because you essentially mix vinegar into the hot liquid and then the whole room smells like apple cider vinegar. Instead, I put a little hot water in a jar and dissolve the sugar in. Then I shake everything in a jar.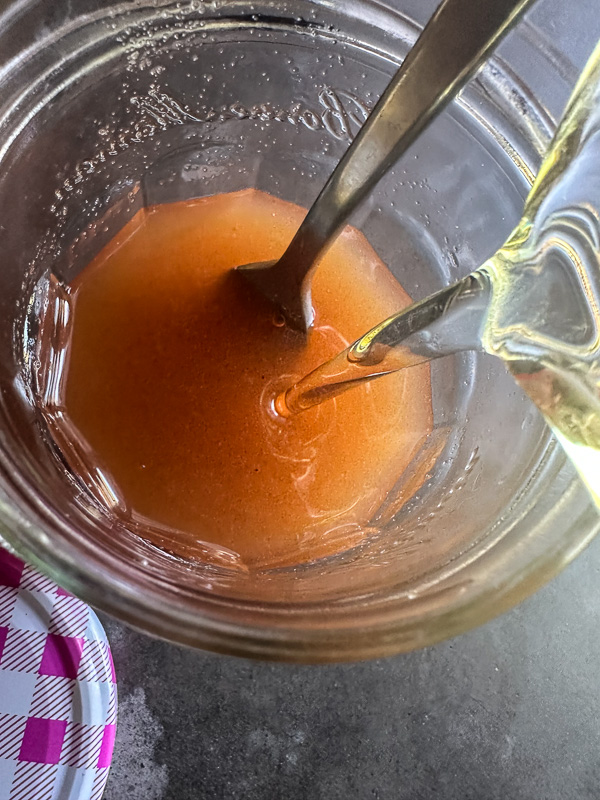 See?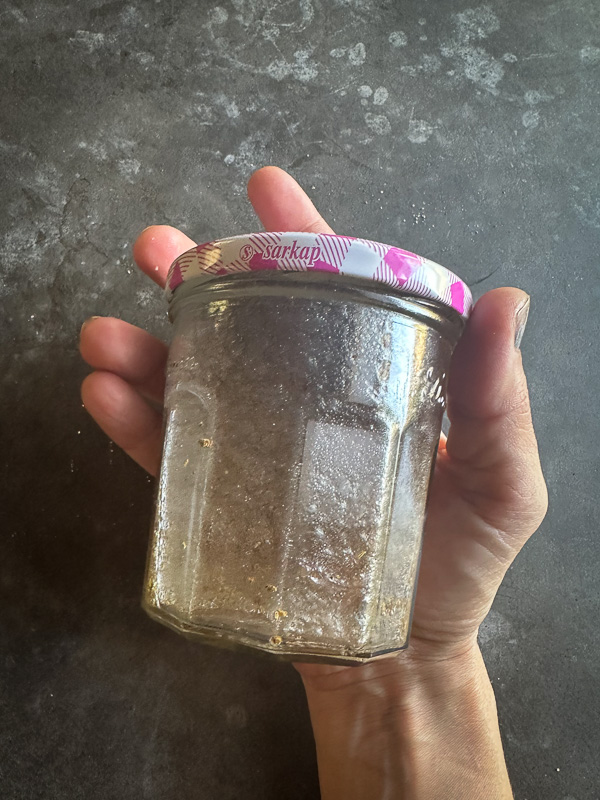 Onions make this salad a good one. Thinly sliced please.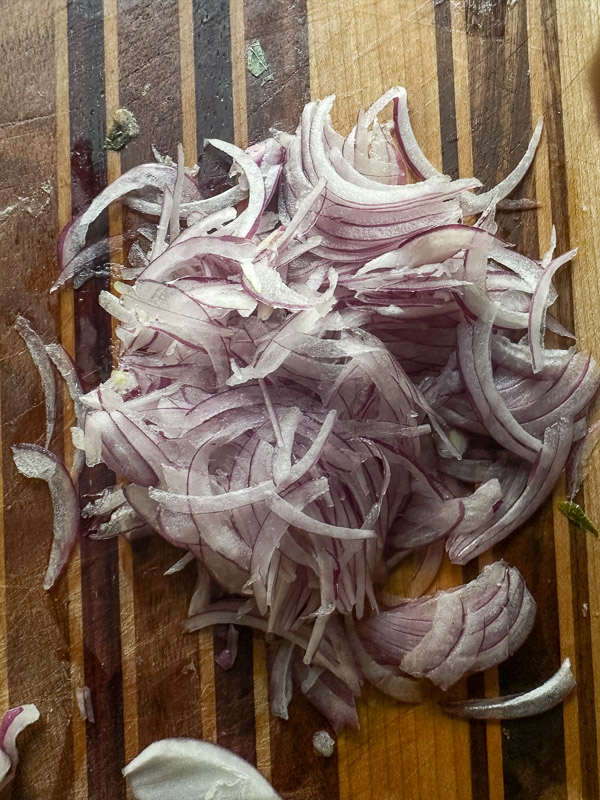 Chop therapy!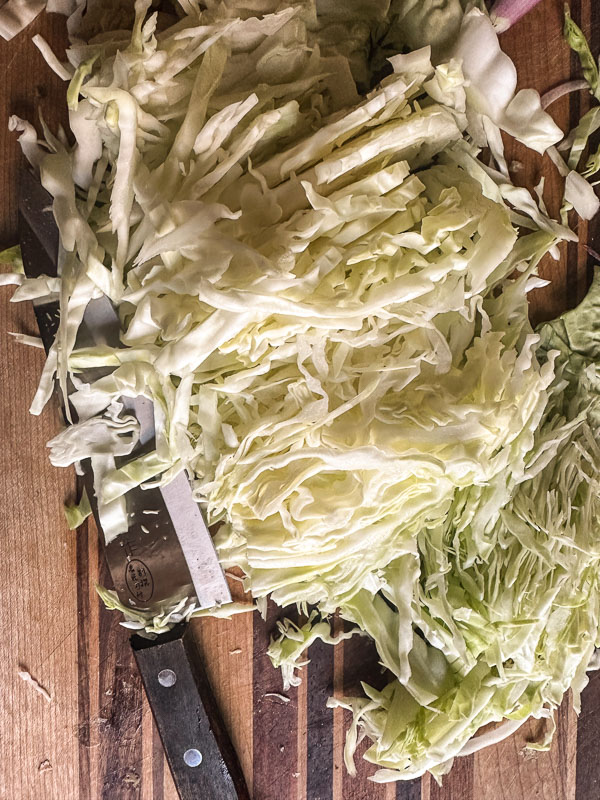 Added carrots. Added dressing. Let it sit for at least an hour before serving.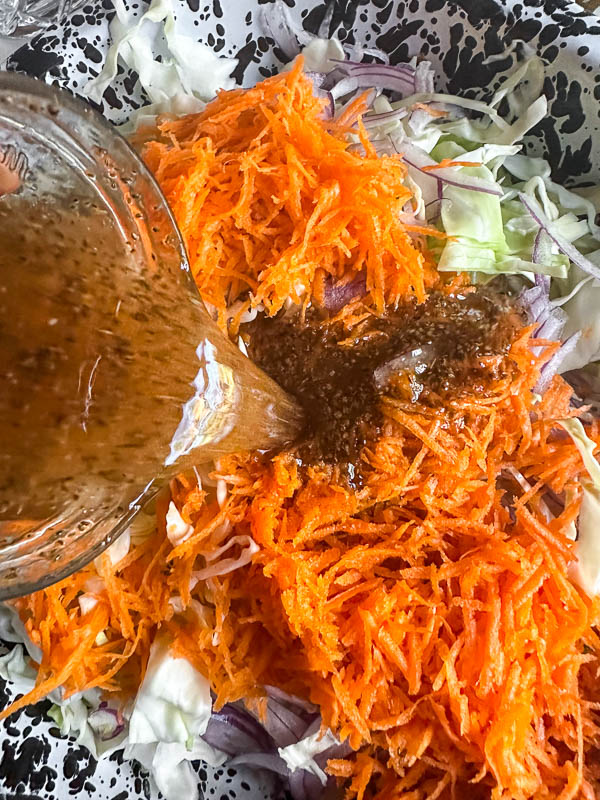 I love the celery seed bits mixed throughout.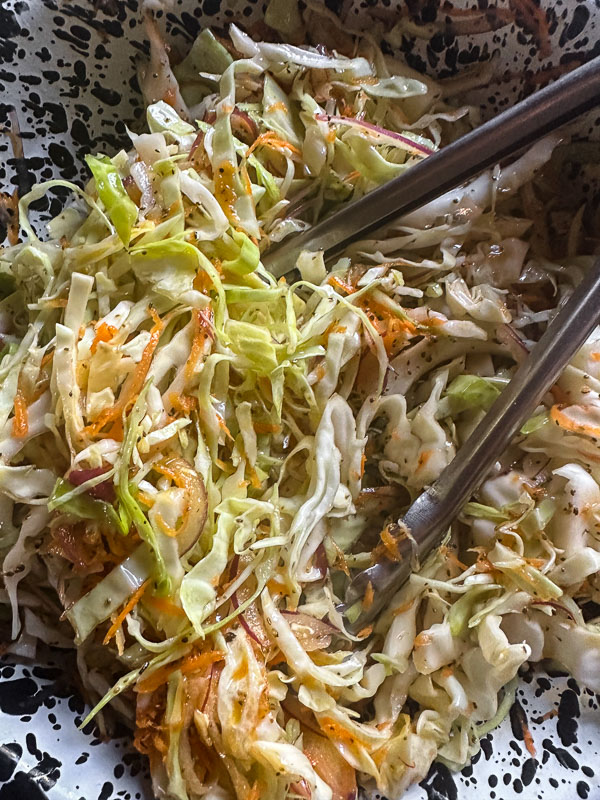 I hope you try it and see why I love it so much.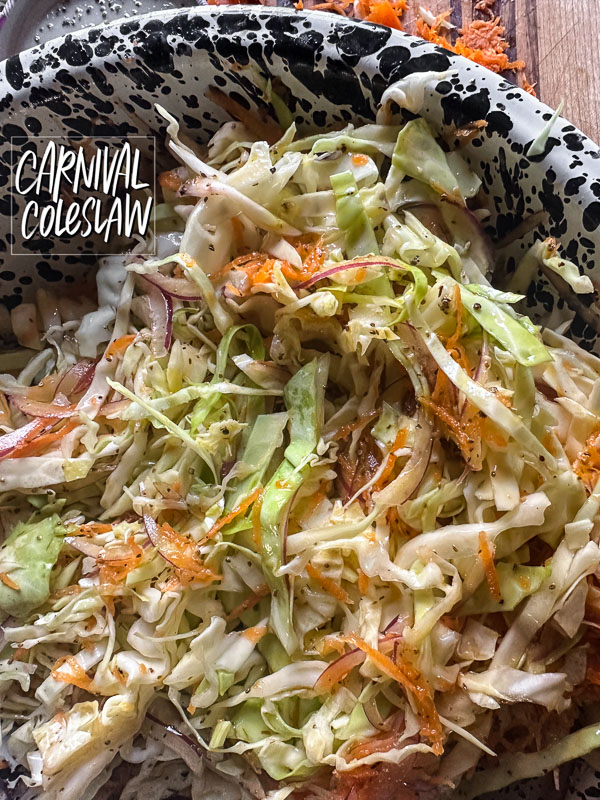 What's a good application for Carnival Slaw? Glad you asked!
We like ours in pulled pork sandwiches or with ribs.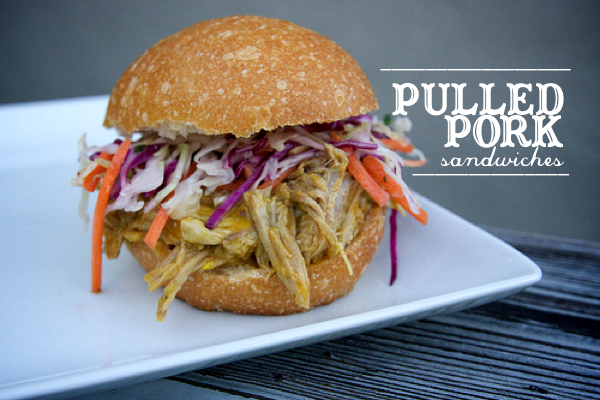 Bev says ENJOY!
Carnival Coleslaw

makes about 5 servings

6 cups shredded green & red cabbage
1/2 large red onion thinly sliced
2 carrots, shredded
1/4 cup sugar
1 teaspoon salt
1 tablespoon celery seeds
1 teaspoon fresh cracked pepper
1/4 cup apple cider vinegar
1/4 cup vegetable oil

In a large bowl, combine cabbage, onion and carrot. Put sugar, salt, celery seed, apple cider vinegar, and oil in a jar. Close lid and shake until the sugar has dissolved into the dressing. Pour dressing over the slaw and toss well to combine. Toss well, cover and refrigerate for at least 2 hours before serving.