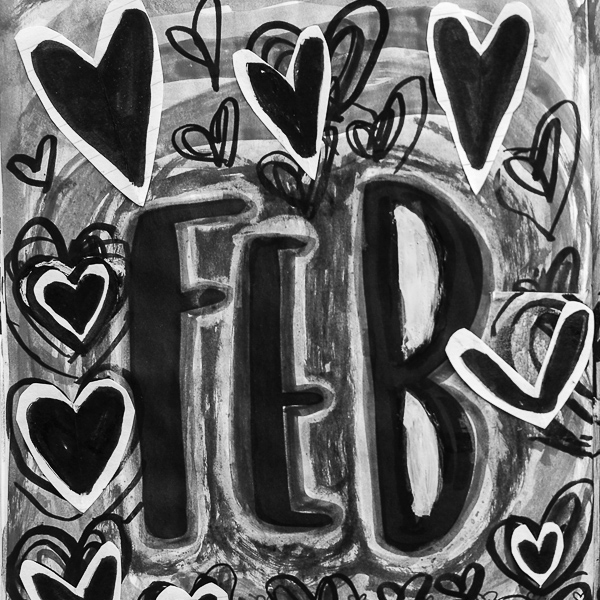 Currently February 2019
Boy am I glad February is over!  It was kind of a rough month here.  At the beginning of the month, I was waiting to hear back results from a breast biopsy + MRI (BENIGN!) and I tried really hard to not let worry consume me. The last time I had to get an MRI, my Mom was with me and so this whole month was such a weird experience. This second Valentine's Day without my Mom (who always made the day pretty special for us) was a bit bittersweet. Grief hit hard and the cold weather and being stuck inside while it's raining didn't help. Season Affective Disorder in full swing here!
March is here and I am looking forward to spring. My garden starts popping and I can't wait to see it transform after all the effort I put in this winter.  I'm also excited to do some spring cleaning and start thinking about life outdoors soon.
And here's what happened this month!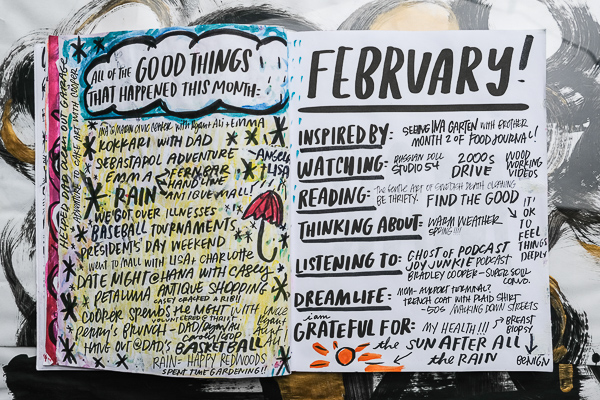 I can't wait to see what this workbook is going to look like by the end of the year.
Let's get into February.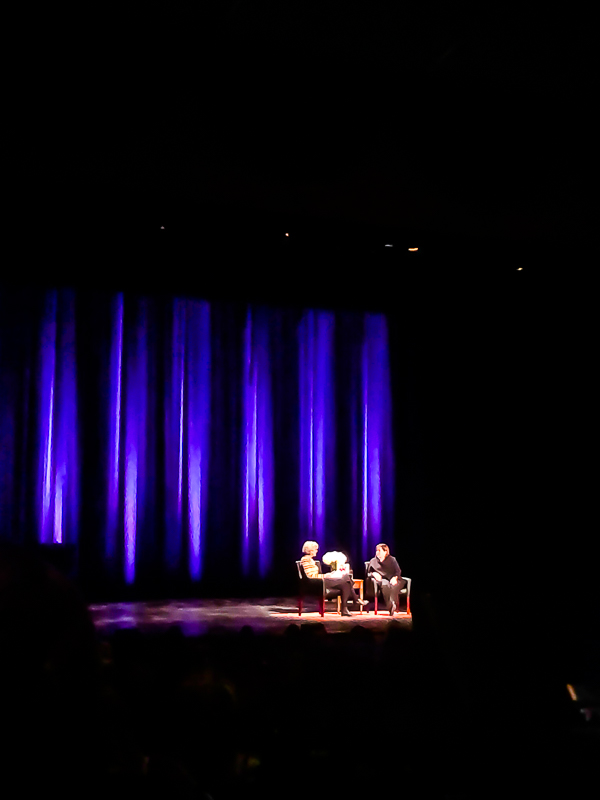 Inspired By:
This month I saw Ina Garten speak.  She reminded me a lot of my Mom!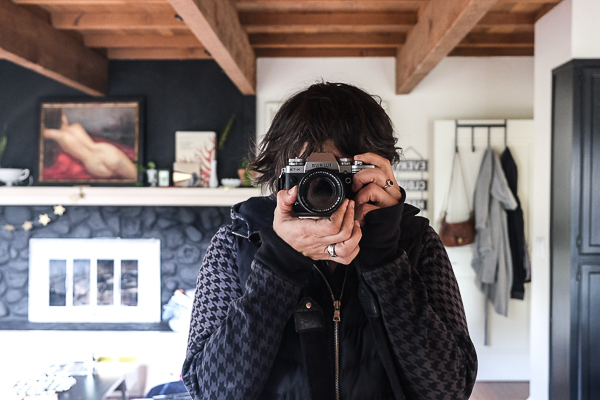 My new camera
ignited my love for photography again. I was totally in a rut and playing with new technology has helped me to see things differently. I appreciate the shift in thought. It feels like I'm able to see again if that makes any sense. I feel like I was in a big creative rut with my photography so I'm glad to have found some inspiration again.
Watching:
Russian Doll- did you watch this? I was OBSESSED. I binged on this in a few days, watching it before bed every night.
2000s  documentary. Finished the series. I can't wait to see what 2010s are all about. Oof.
Conan O'Brien's new show on Netflix. He's so silly. I've been needing a good laugh and he hits the spot.
Matrix- watched with Cooper. He was so fascinated and it was funny seeing how much things have changed since that movie came out.
James Bond movies with Cooper (we're watching the Sean Connery ones right now).
Reading:
Be Thrifty
  for some good ways to live lean.
The Gentle Art of Swedish Death Cleaning
 – I'm still helping my Dad clean up my Mom's stuff and it's got me thinking about STUFF. Thought this might be worth checking out.
Simple Abundance– Reading when I remember to, which is a few times each week. I have the copy my Mom gave me when I was 19.
Find the Good
– I look forward to spending more time with this one soon.
It's OK to feel things deeply– because it is and this book is full of good reminders to take good care of yourself.
Food Journal– This thing has been glued to me all month. It's been nice to see my hard work pay off!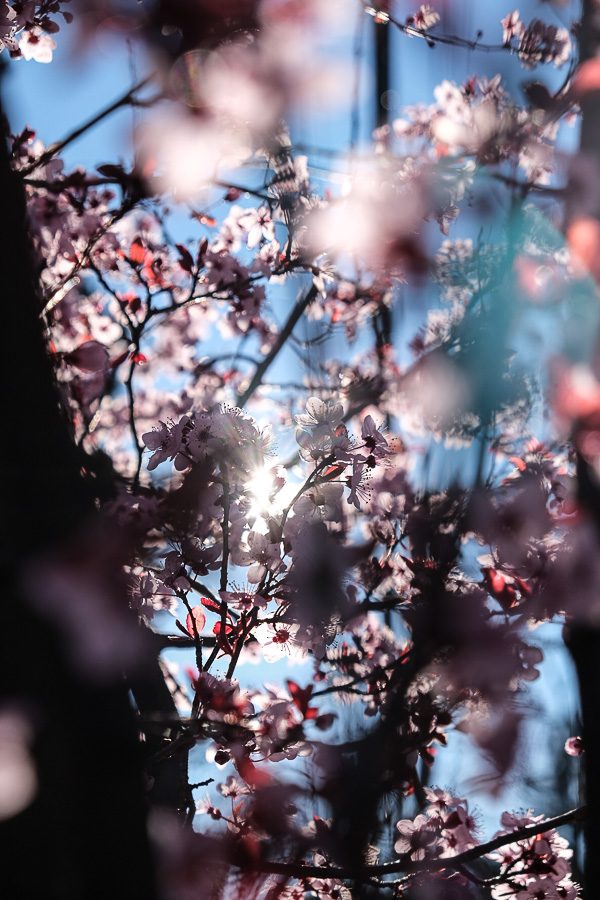 Thinking About:
I'm thinking about the warmer months ahead. The weather is starting to get to me. It's been raining on and off all February. There are floods here in CA. It makes it harder to do errands, commute, and go outside. I am pining for sunshine and warm weather.
Right now the blooms are popping and for that I am grateful.
Listening To:
This was a good episode. Bradley Cooper being interviewed by Oprah.
The Russian Doll soundtrack is good.
Love this one too.
Been listening to this playlist too!
Dream Life:
I had one solid dream about my Mom this month. My brother, Dad and I were waiting at the airport for her to come off a plane. She was younger, maybe in her late 40s or 50s. She looked happy and my Dad was crying.  This month I listened to Bradley Cooper talk about his father showing up in his dreams and as the grief process moved on, his father became younger and less sick in his dreams. It's starting to happen in my dreams. She's not 71, she's young.
Other than that, my dreams are all over the place. I think I've been walking around neighborhoods in my dreams too.  Maybe all of the home shows we watch infect my subconscious.
Eating/Drinking:
I have a few Mocha Energy Bites leftover in my freezer for safe keeping.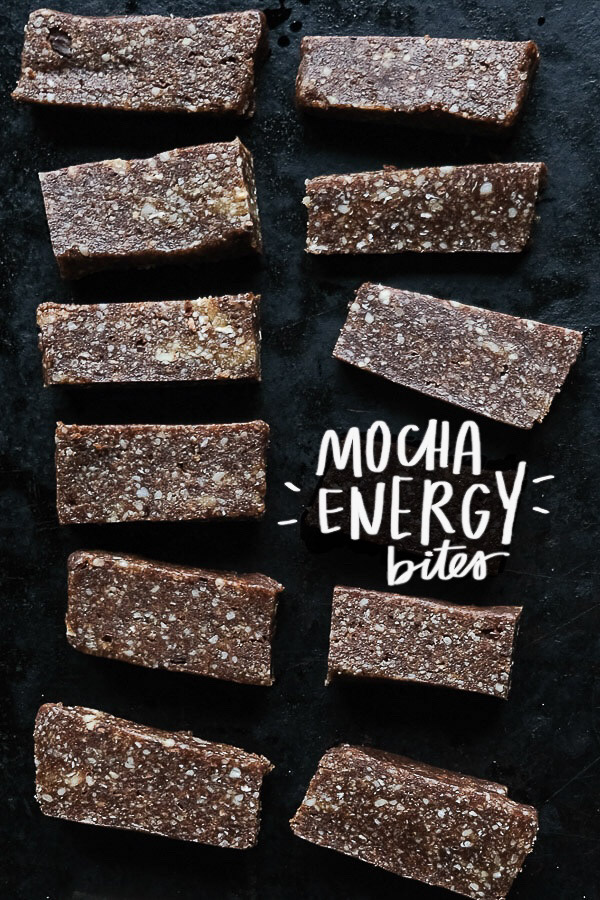 Adventure up to Sebastopol with Emma. We enjoyed delicious drinks at Fern Bar.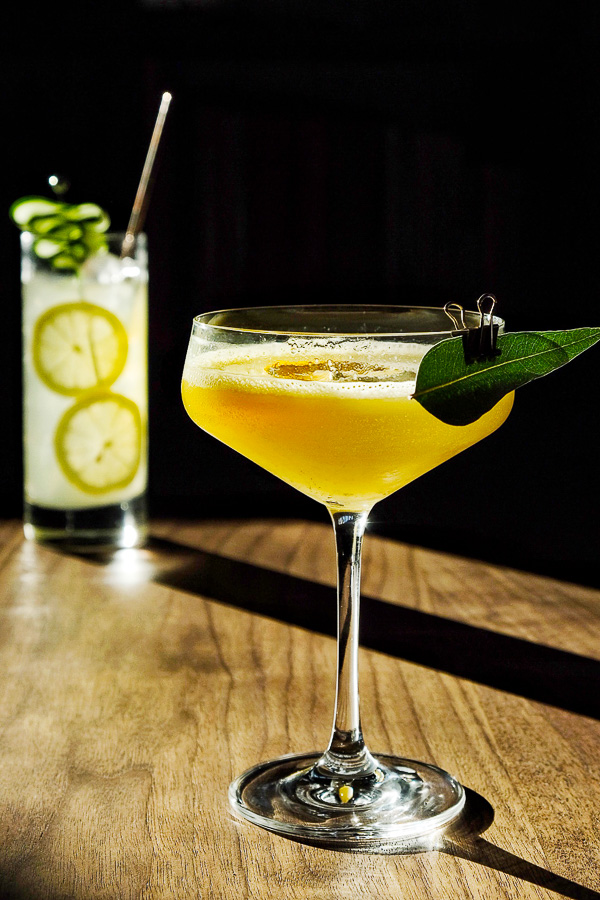 My Dad came over for dinner! We had polenta. It was tasty.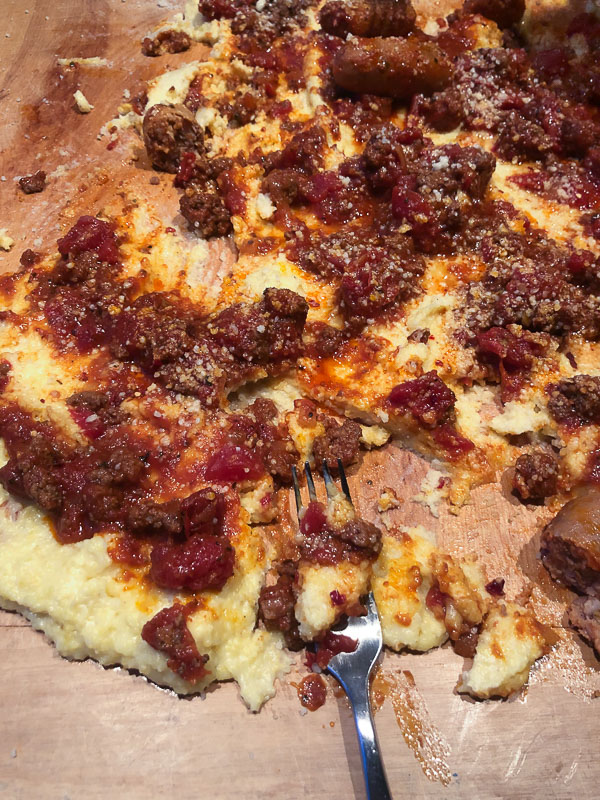 I had a quesadilla party with Tillamook!
We made my Mom's Chocolate Lollipops for Cooper's Valentine's.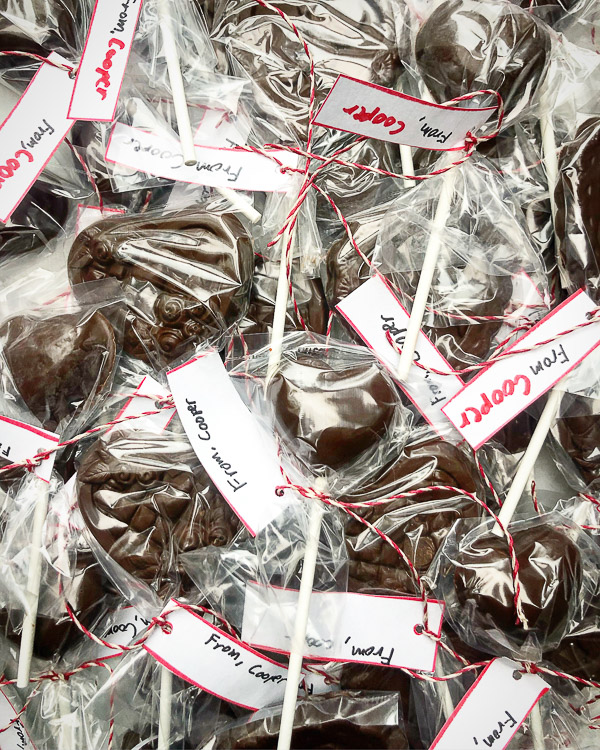 A lot of comfort food this month. Enjoying some Baked Spaghetti with some meatballs.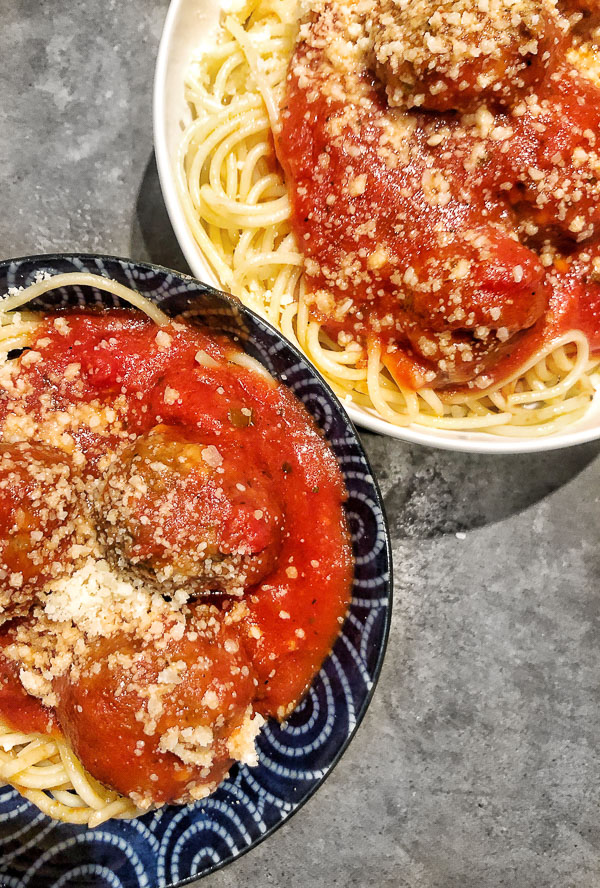 Kinda went through a Persian Frittata bender!  Recipe from Bon Appetit.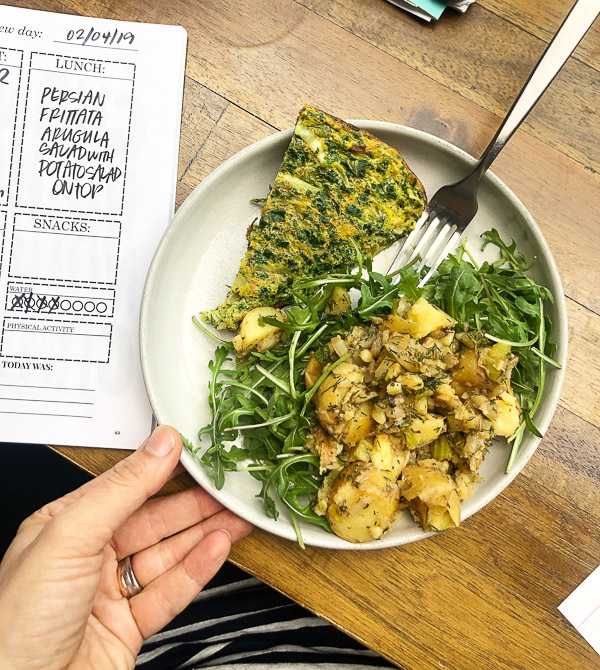 SALADS GALORE this month too.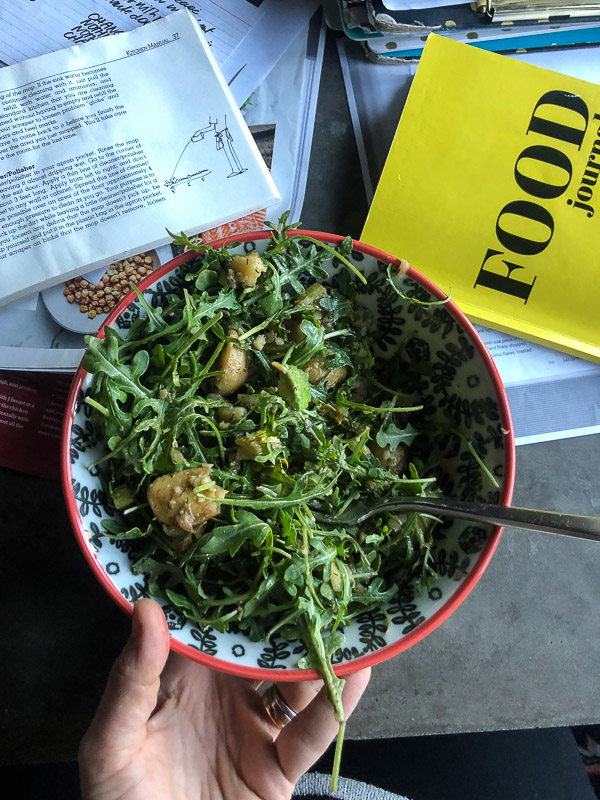 I'm proud that I've completed another month of tracking food in my food journal.
I'm down 5 lbs as a result and I haven't been dieting. Just being mindful and accountable has done the trick.
The creative practice has been nice too.
I also shared what's in my bag. Did you see?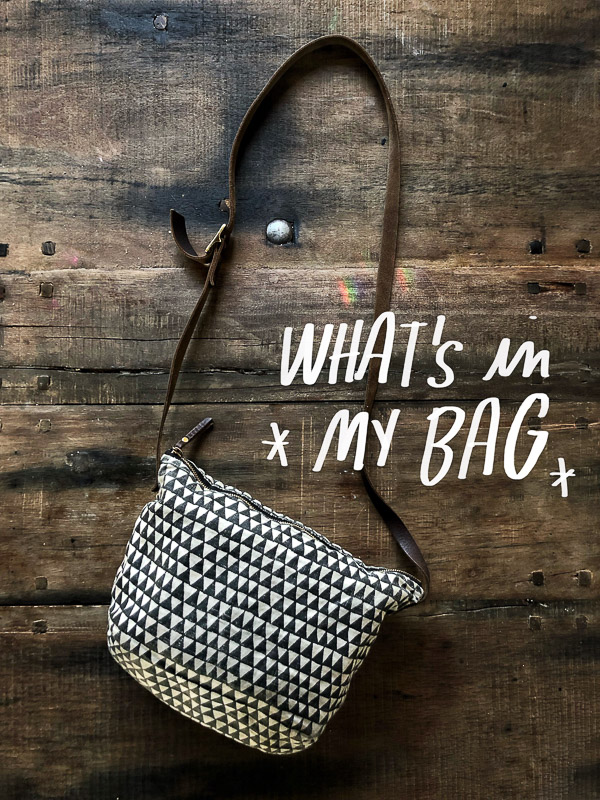 Self Portrait for February: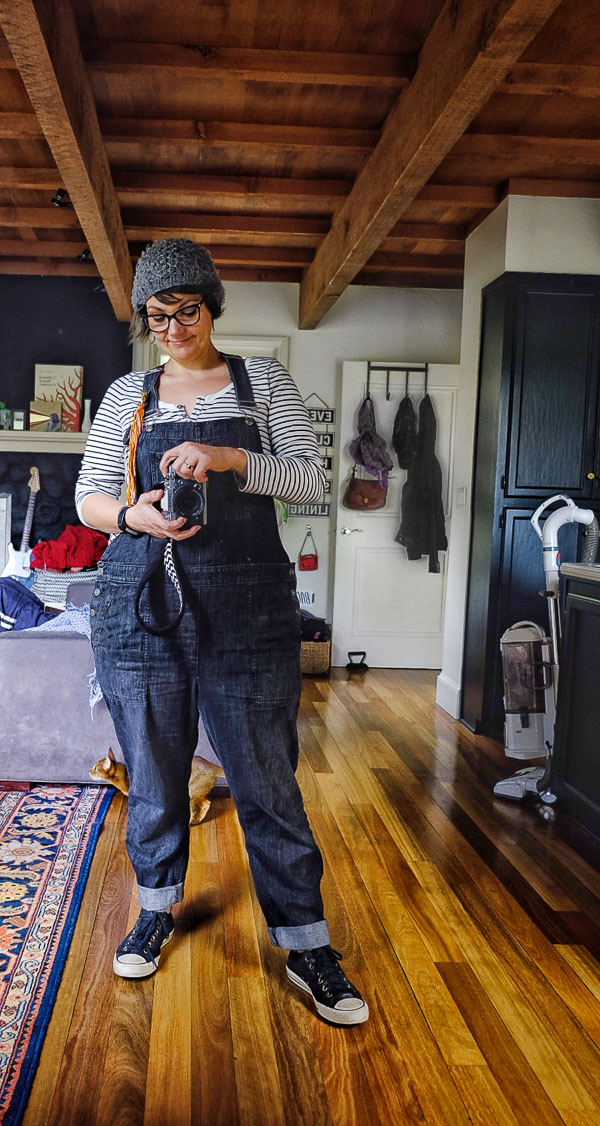 Currently 2019 WORKBOOK!If you have a Currently Workbook, I hope you'll share your pages sometime. I'd love to see them! Tag @thehandwritingclub on Instagram.
Let's sink our teeth into March, shall we?