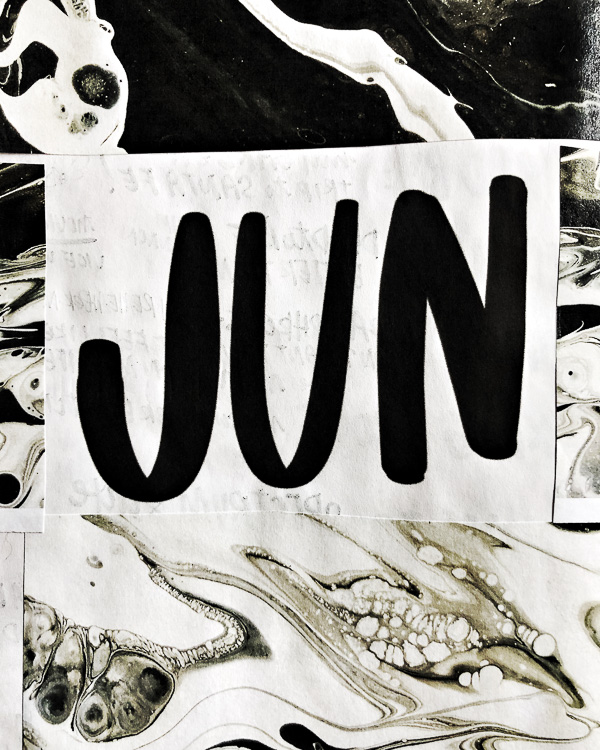 Currently June 2019
Well, here we are 3 days into July. My brain cannot comprehend that. June started off really busy and then toward the end, I gave myself a chance to breathe and focus time on my family.
Here we are, month 6 of 2019.  Here's a page from my currently workbook !
This practice has been so fun and gratifying. We're halfway through the year. WOW.
June's spread was all about The Handwriting Club because that's where most of my energy went to this month.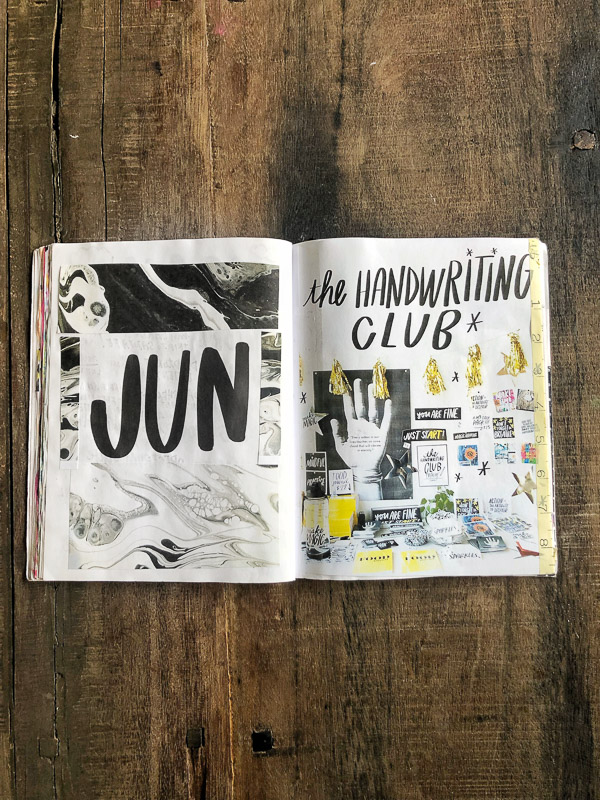 I am really glad I built in a way to share, practice and work on myself and my handwriting with this workbook.
Also, accountability helps greatly, so thanks!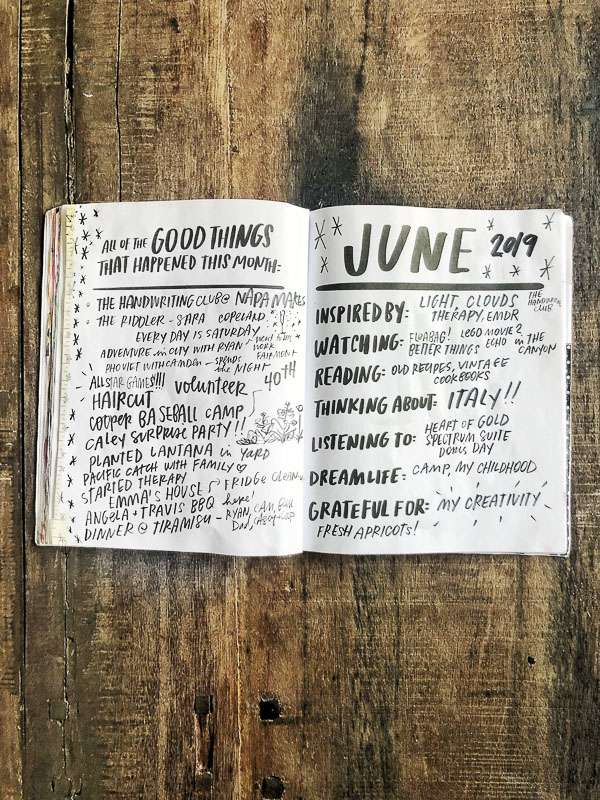 I turned the last few pages into self-portraits for every month.  It's been fun to actually print out images and do something with them.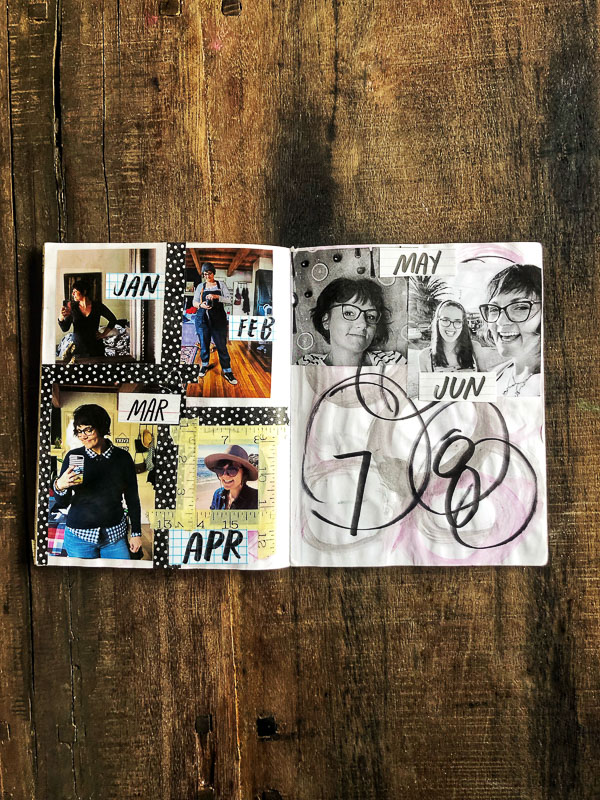 This month was big for me because I finally started therapy to help navigate through my grief.  It took me a while to figure it out financially (it's not covered by our insurance and $$$$), but thanks to the sales of my food journal, I've been able to put money towards it!!!  So, thank you to everyone who has helped support my growth/life this year. If the food journal has helped you learn about yourself and grow, then I'm so glad we are all doing work together.  THANK YOU!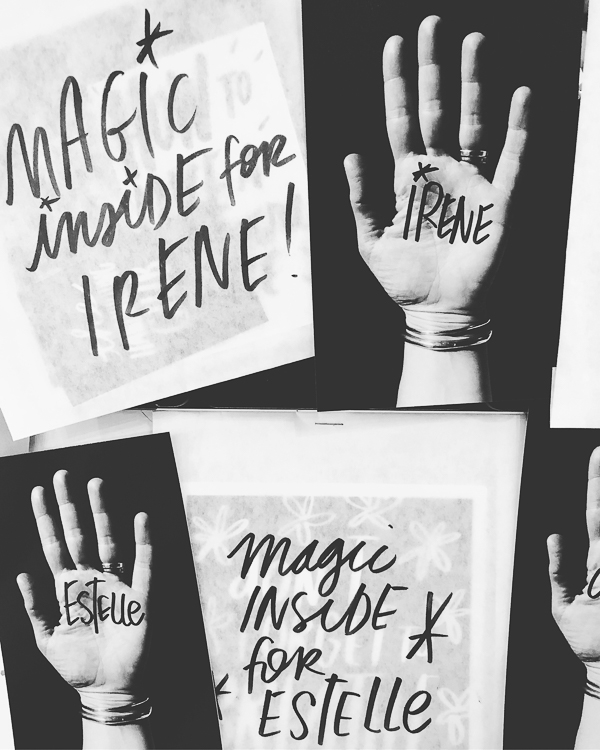 Practice makes permanent! 
June was all about BASEBALL in the Benjamin household.
WE HAD SO MUCH BASEBALL THIS MONTH…between practices, games, all-star practices and all-star games, baseball camp, OMG it doesn't end.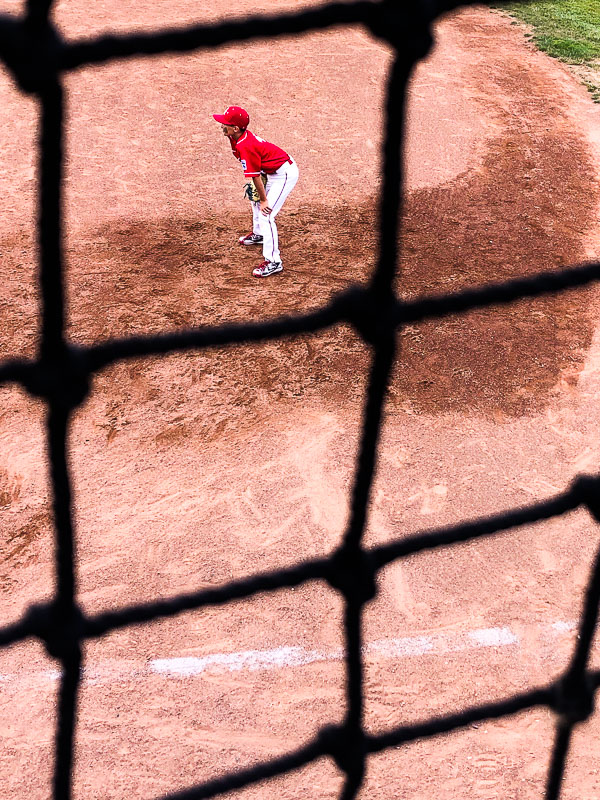 It has thrown off our daily routine.  Not having school makes every day feel so weird for this creature of habit.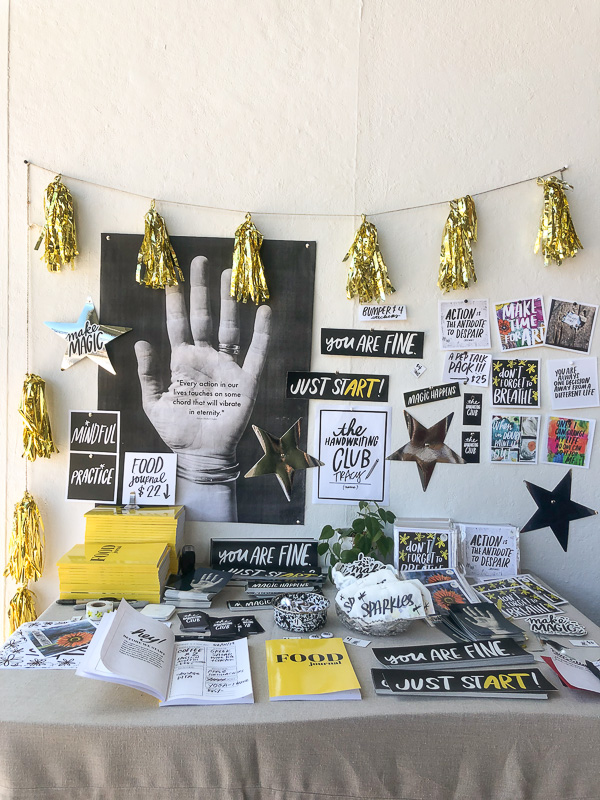 Inspired By:
Quite a few of you came to see me at Napa Makes at the beginning of the month. THANK YOU!  Hearing your stories and how we're connected in this crazy life really touched my heart.  It makes all of this work so worth it. You inspire me.  I'll be sure to let you know when I'm going to be having an event soon.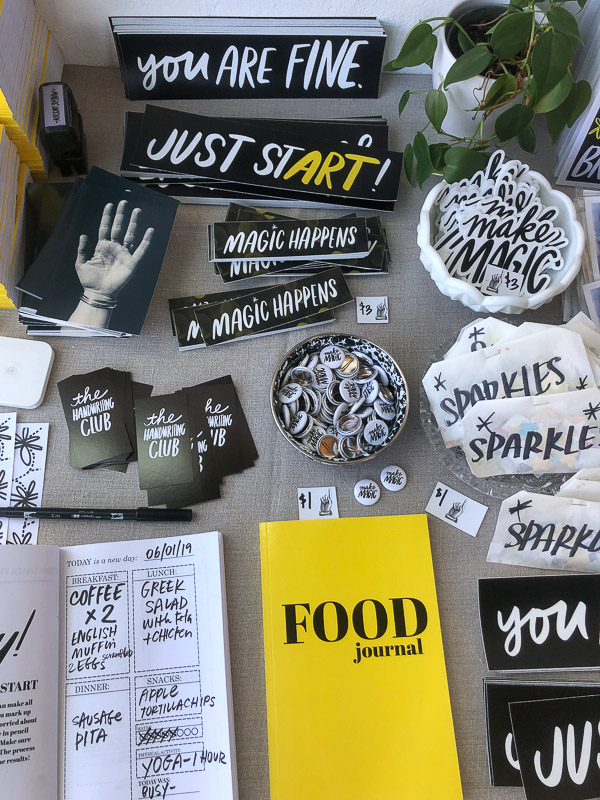 My dreams of having MERCH have come through. You can see more at The Handwriting Club on Etsy.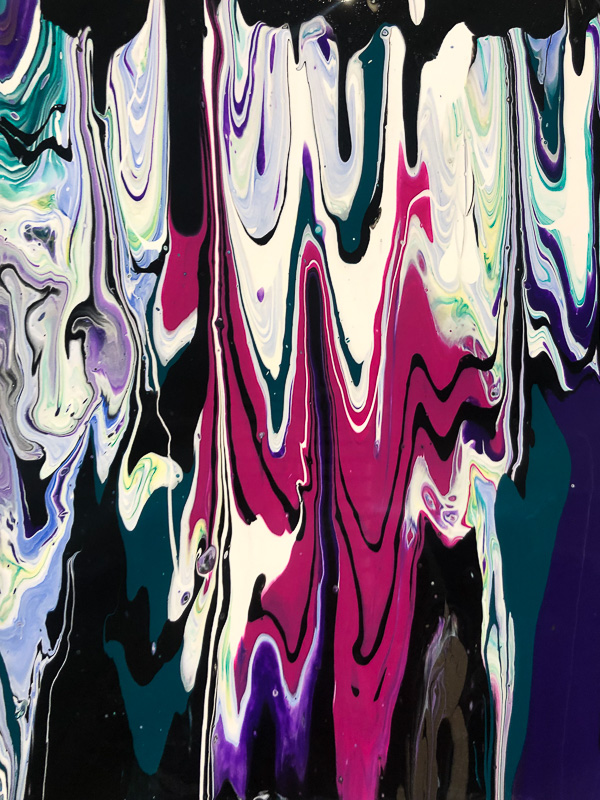 This month I took a pour-painting class with my friend Helen Jane at Nimbus in St. Helena.
Hanging out with her is like being back in high school. Like, we're not supposed to laugh in class and I'm swallowing a laugh while her nostril twitch from holding in her laugh makes me lose my mind. It is delightful and I love every second of it.  HOORAY FOR FRIENDS WHO PAINT AND ENCOURAGE LEARNING!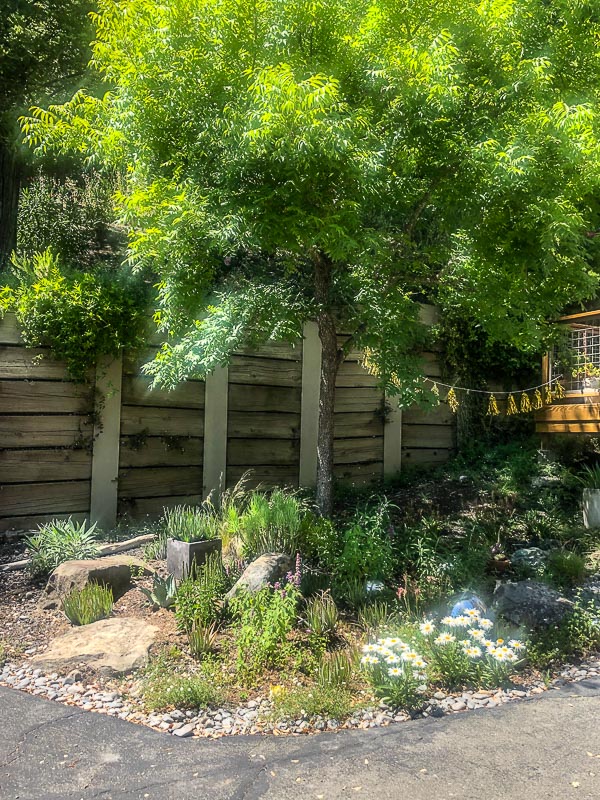 My front yard is slowly filling in and I'm pleased.
Especially with these flowers!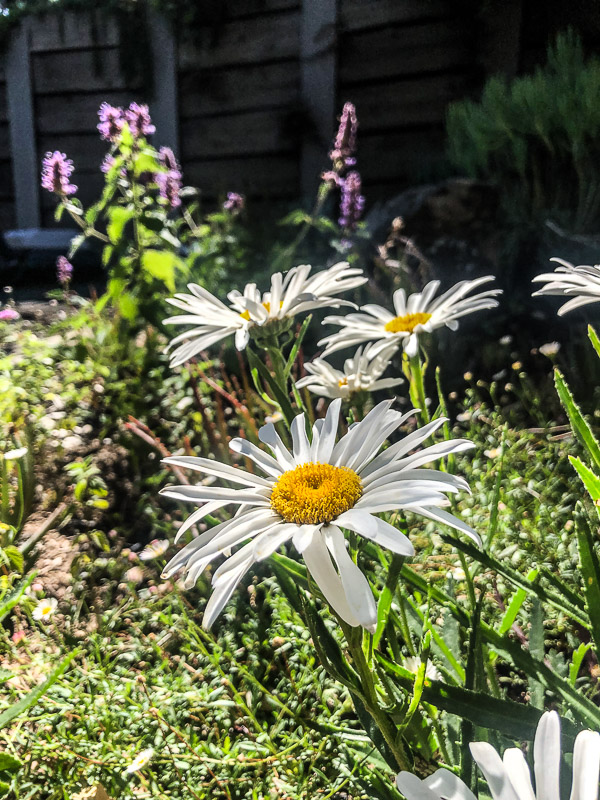 Watching:
Shows I watched this month- Fleabag. Finished it/loved it. Both seasons!
I am holding off finishing the latest season of Better Things. I do not want it to end that's how much I love it.
Went to Echo in the Canyon with my neighbor. It made me miss my Mom cuz I know she would have loved watching it.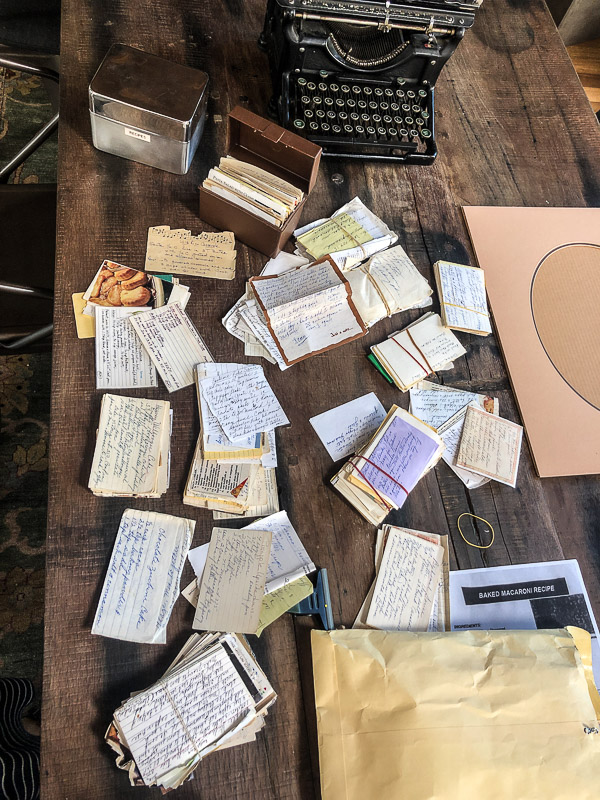 Reading:
I've been reading A LOT OF old recipes this month. First off, I inherited my grandmother's recipes. My Dad got them from my cousin and I've been going through them. It's FASCINATING!!!!!!! A lot of them have no directions. Mostly measurements so it's hard to figure out what's what. I did find a recipe she wrote down on a thank you note I sent her from my wedding and was delighted. What a nice little surprise.
Thrift store score: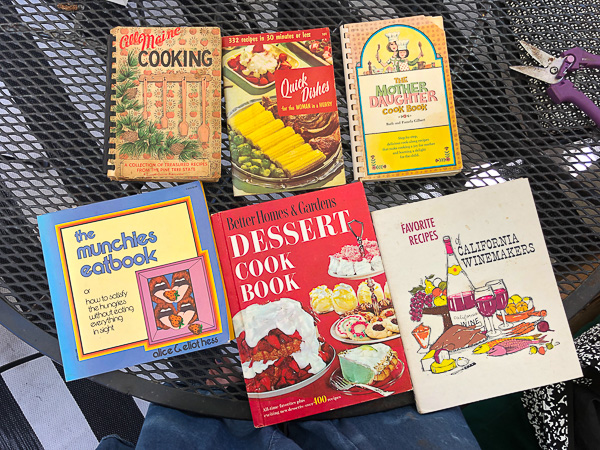 Been reading through these. I'm mostly into them for their illustrations.  It's hilarious to see how much MSG is in old cookbooks.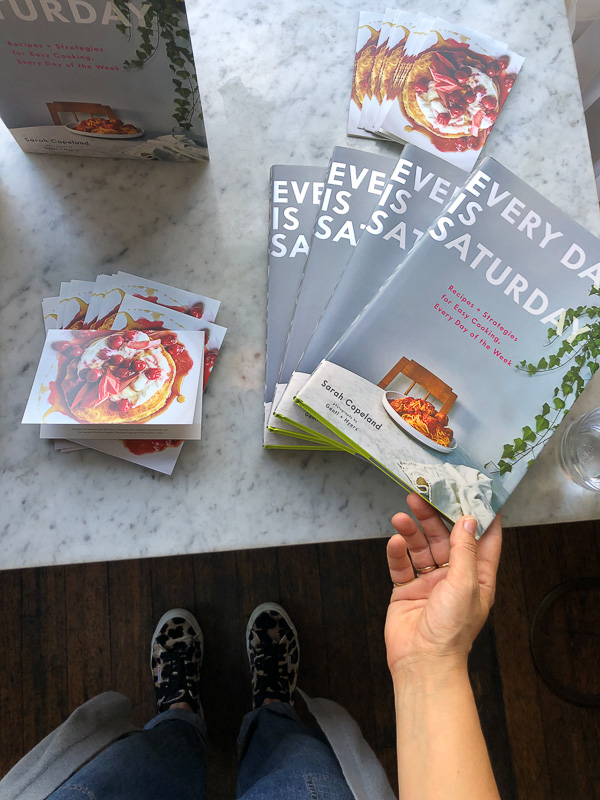 I attended a book party for my friend book- Every Day is Saturday
.  I'm glad to have that part of my cookbook library because Sarah is a master at easy gourmet!
I also started going through my old photos and organizing them. I HAVE SO MUCH WORK TO DO OMG.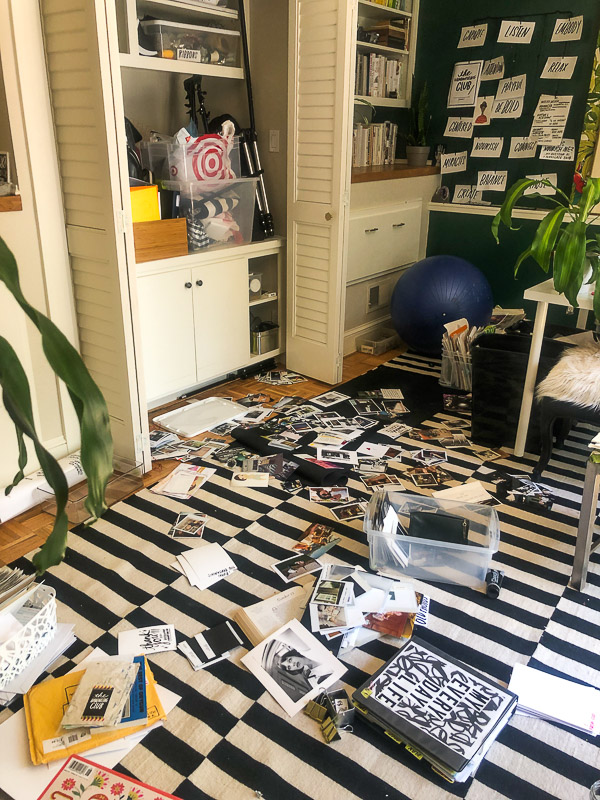 Thinking About:
We are doing some travel this summer and my brain is in daydreaming mode. I bought myself a carry-on backpack that I can't wait to use and I've been mentally packing it for a few days now. That's how my brain works. Now I'm just waiting on a passport to arrive…
Listening To:
This song gives me tingles.
Still listening to this one a lot:
What I like to listen to while on the hammock:
I'm not in the car as much as I was during the school year so our music rotation is all screwed up!
Dream Life:
Constantly dreaming about camp, although there are some times when I feel like it might take place in the past. I've also been waking up SUPER EARLY because the light is so bright in our bedroom. That and the cats come in and start nuzzling me and cuddling which is cute but my brain activates and I can't go back to sleep. I do enjoy watching the sunrise so that's awesome.
Eating & Drinking: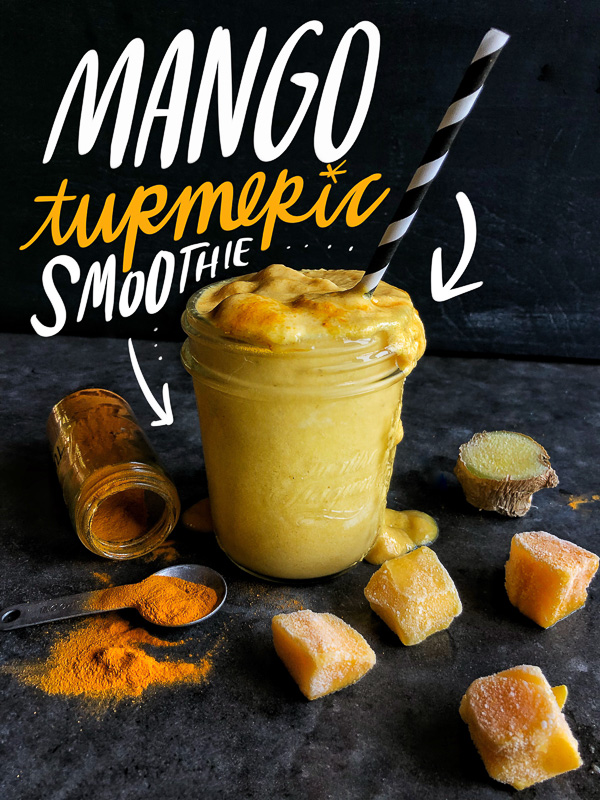 Mango Turmeric Smoothie   WAS SO GOOD.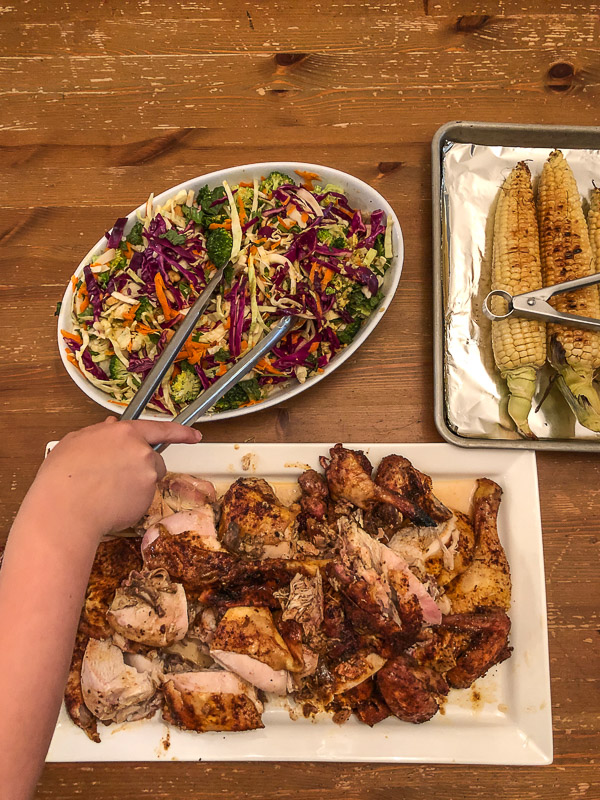 Helen Jane made me an epic dinner and Emma made me an amazing burrito.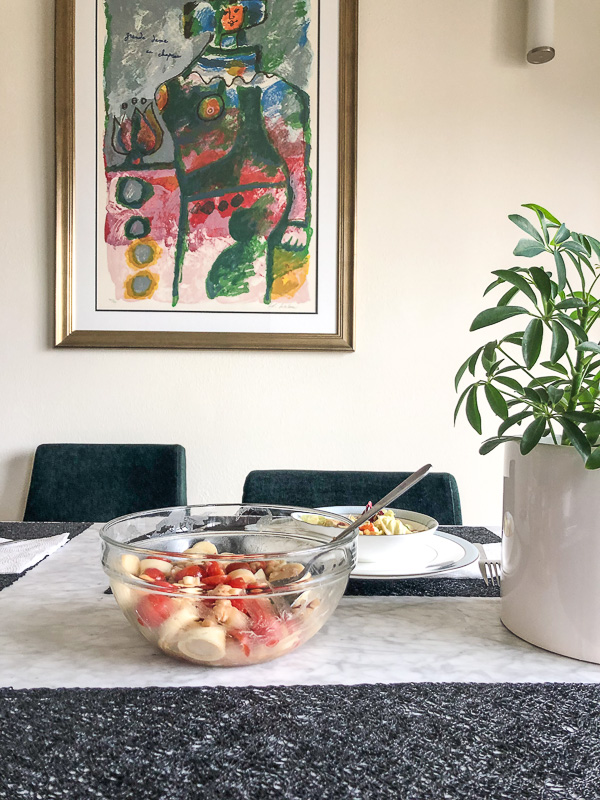 My sister-in-law made me a magical salad.
It feels so good to have someone cook for ME!!!
I made my Mom's mac & cheese.  I'll share it officially on the blog soon. It's so good and easy.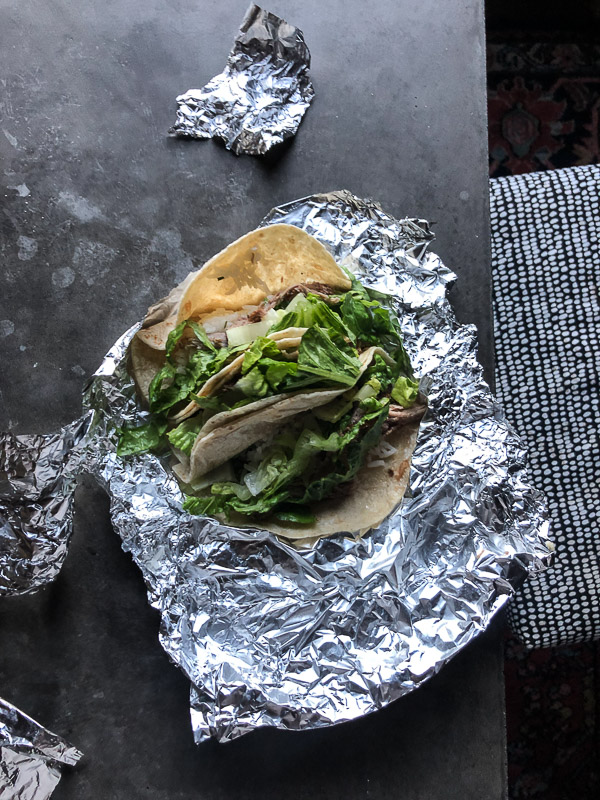 Our meal rotation has been all weird this month because we have had a LOT of baseball games at night.
Not a ton of exciting stuff going through my kitchen this month.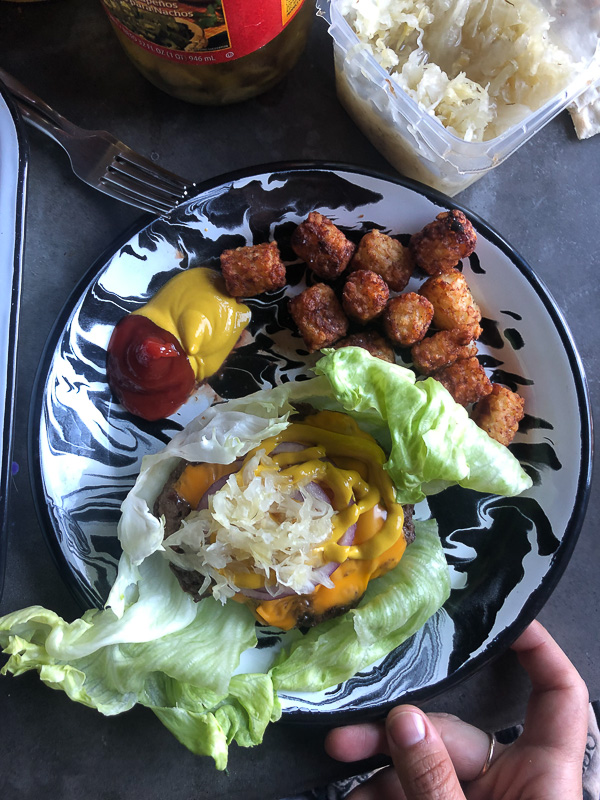 I relied on our basics when I did cook– like Burger night!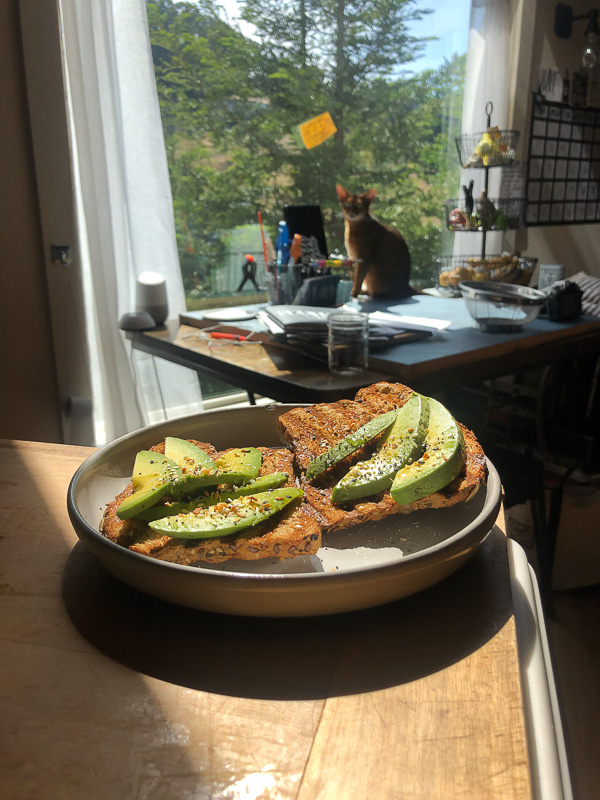 I've been putting Everything Bagel Seasoning from Trader Joe's on everything.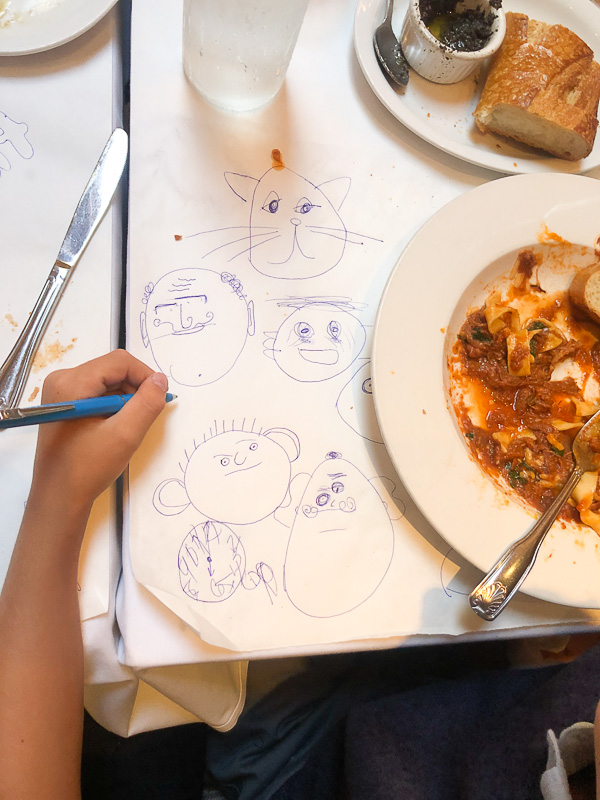 We had a lot of family dinners with my dad at restaurants.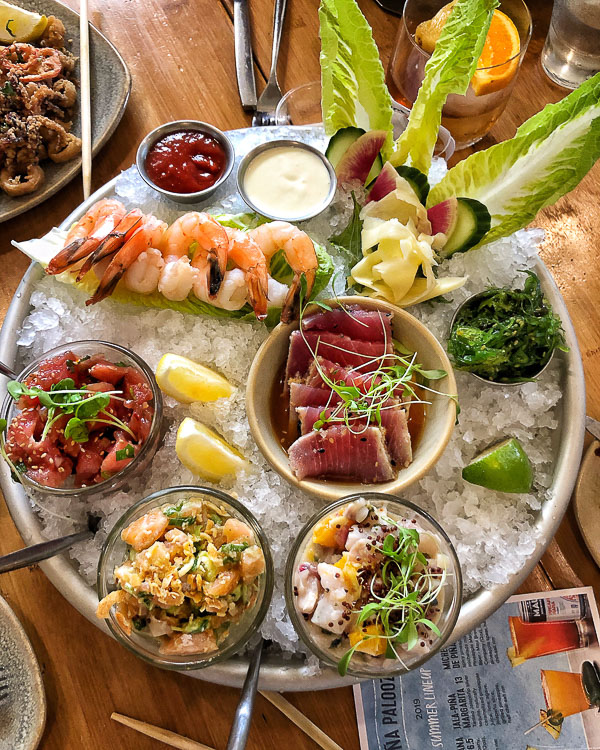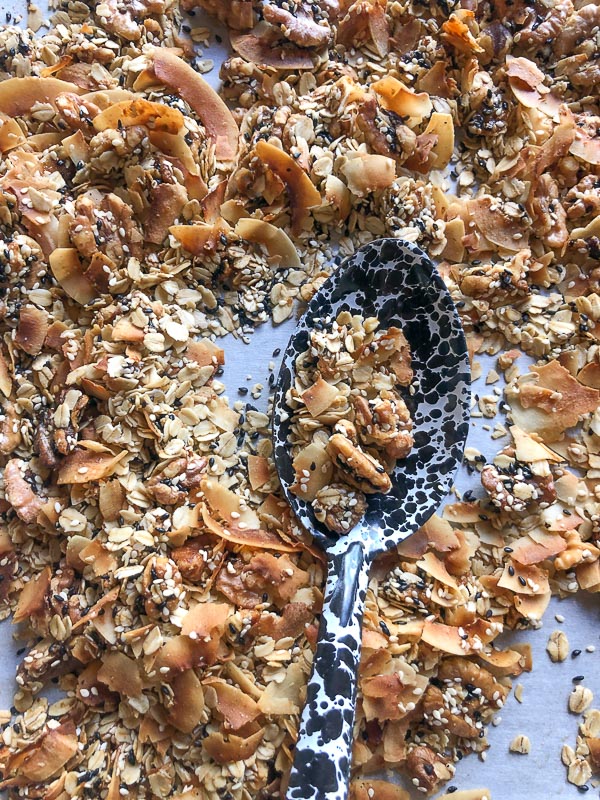 I made a batch of killer granola and gave it all away.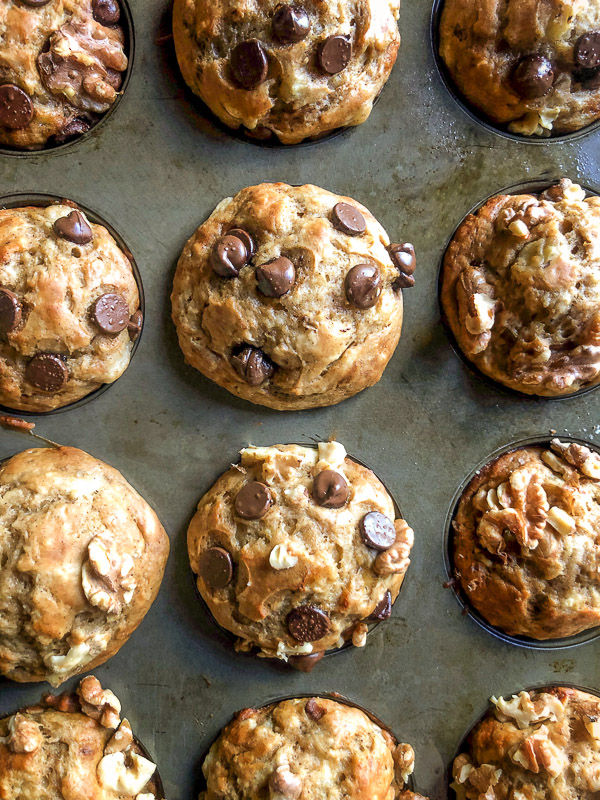 Banana Bread turned into muffins and topped with toppings for 2/3of the family who likes nuts and 1/3 of the family that doesn't.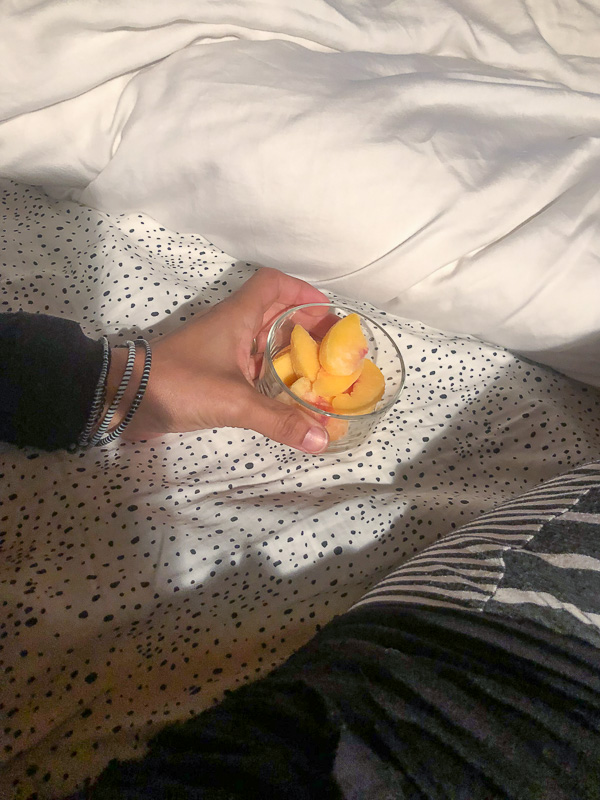 I'm also going through a frozen peach phase…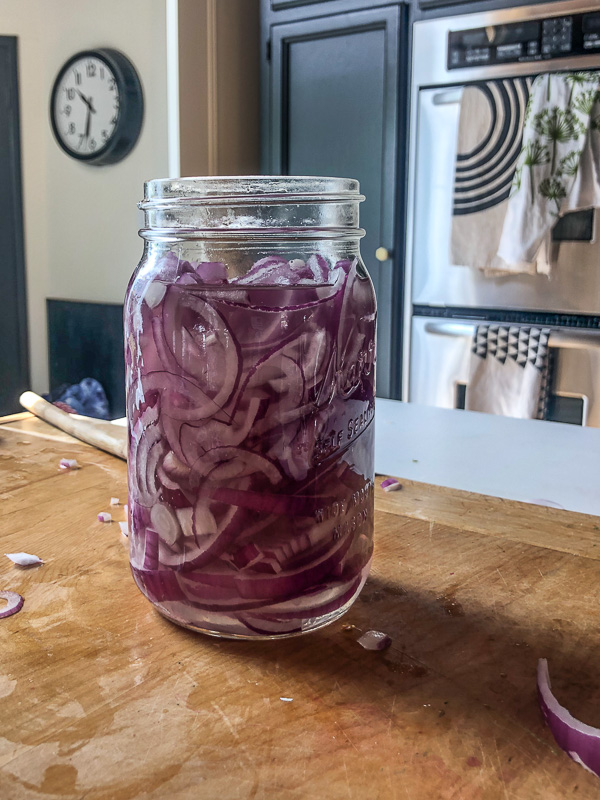 And I can't get enough pickled onions these days.  Life is pretty thrilling. lol.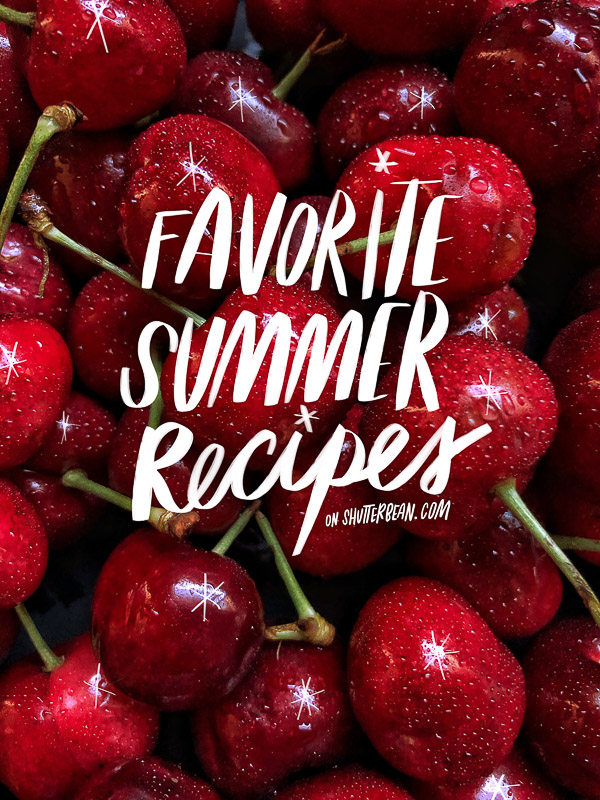 I shared my favorite summer recipes here!
Be sure to check it out.
Self Portrait for June: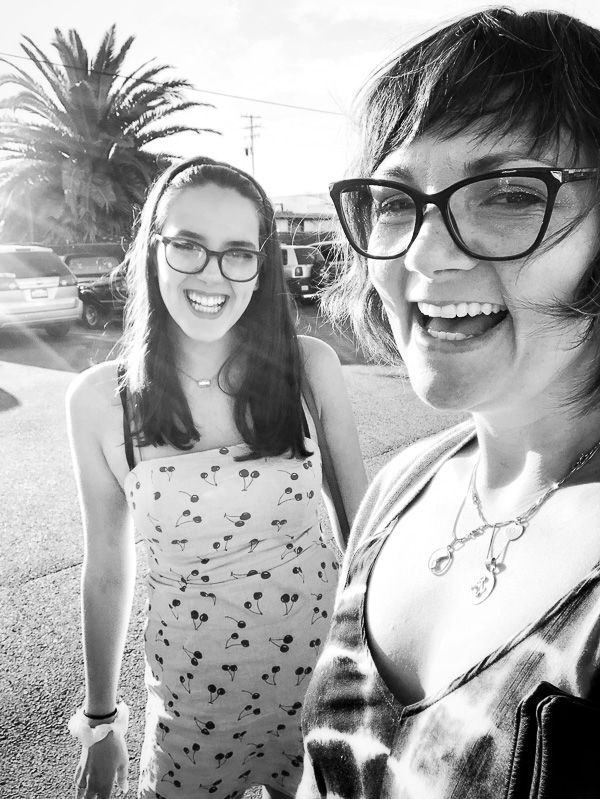 So happy to be able to spend time with my niece this summer! I love when people think I'm her Mom 🙂
That was my Currently June 2019.
Here! You can dip into the past:
I'm wishing you a fun July with a balance of work and play!  Enjoy your July.
All the best, 
Tracy