Here's what this past week looked like My Everyday Life Week 39
Checking out the Porch Fest in San Rafael with friends!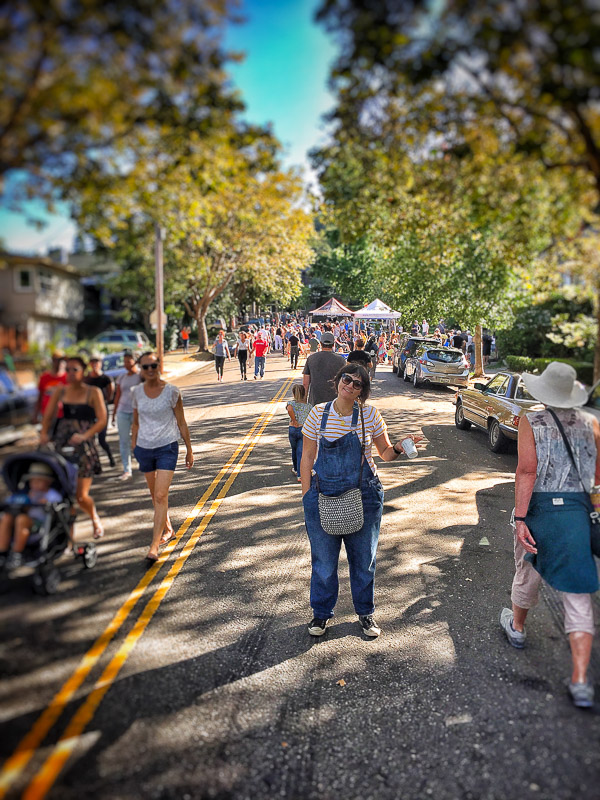 An amazing hot dog!
Only on weekends.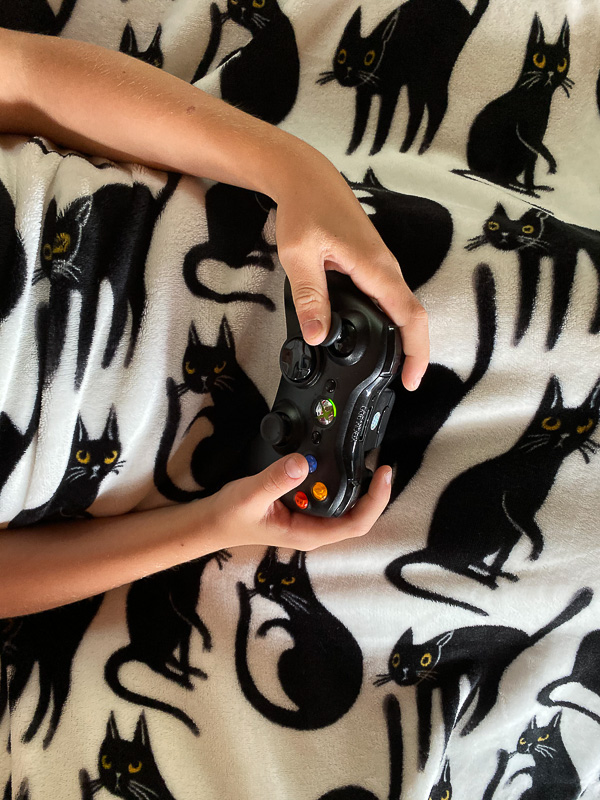 I do. I forget sometimes.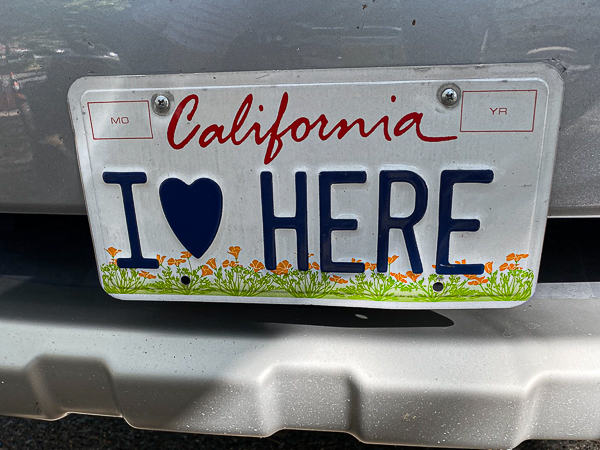 Meal prep in the fridge!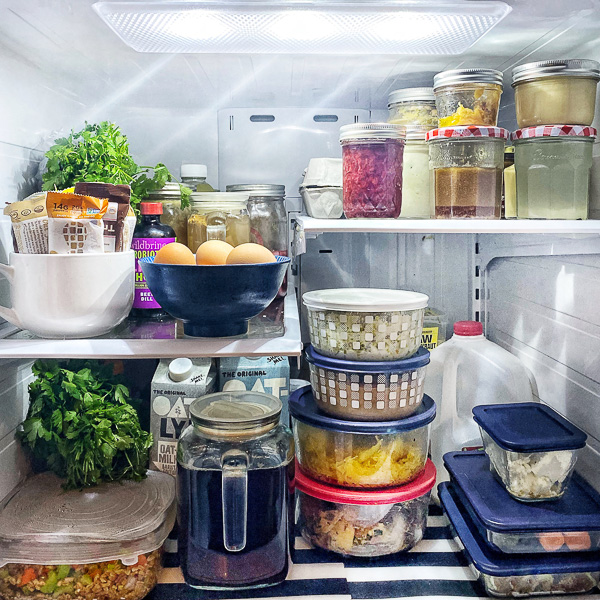 My rainbow maker
shadow and writing on my window on the table.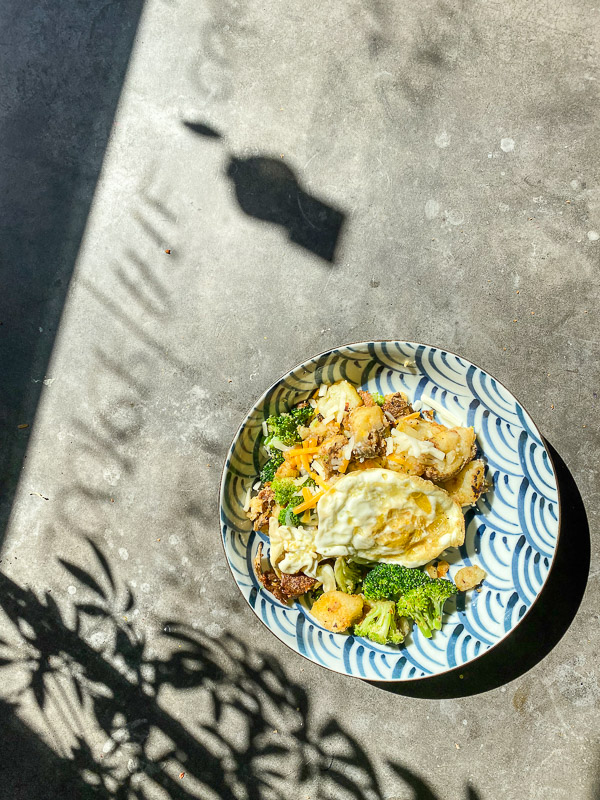 Enjoying the sun.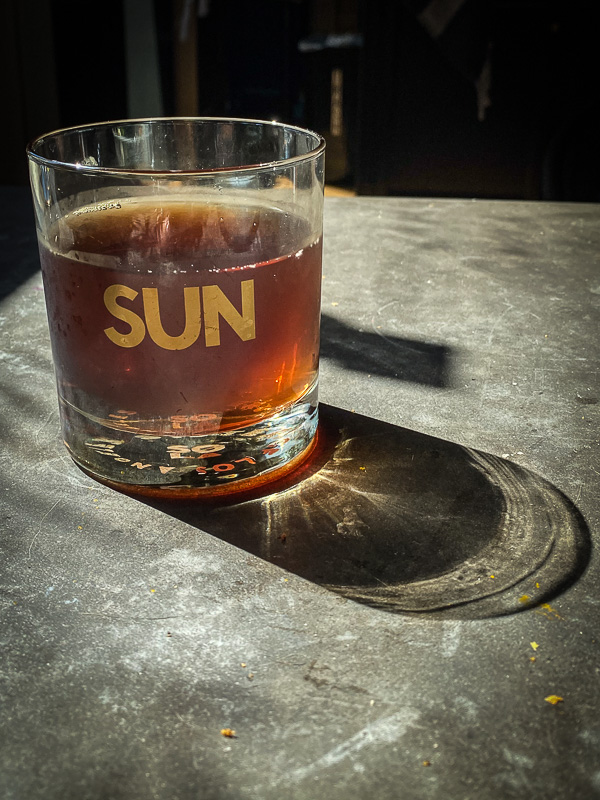 A sign from the universe.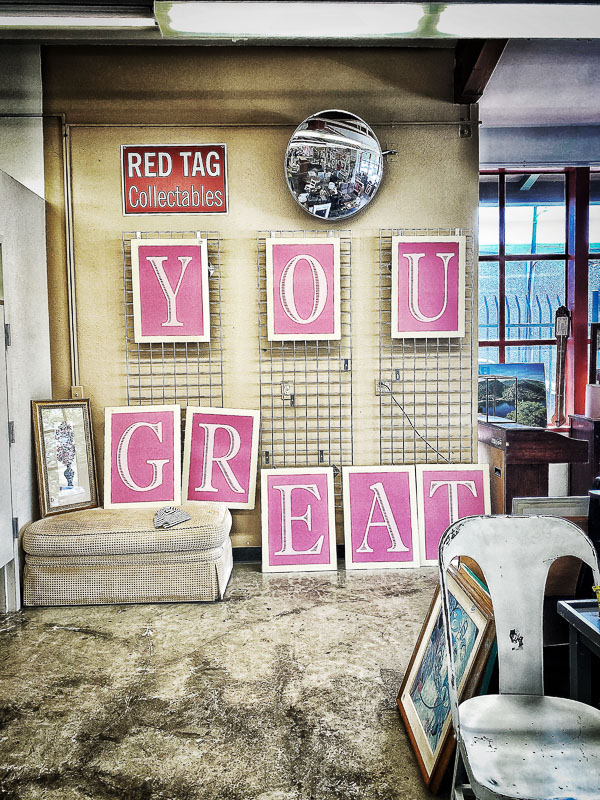 Made eye contact with this one.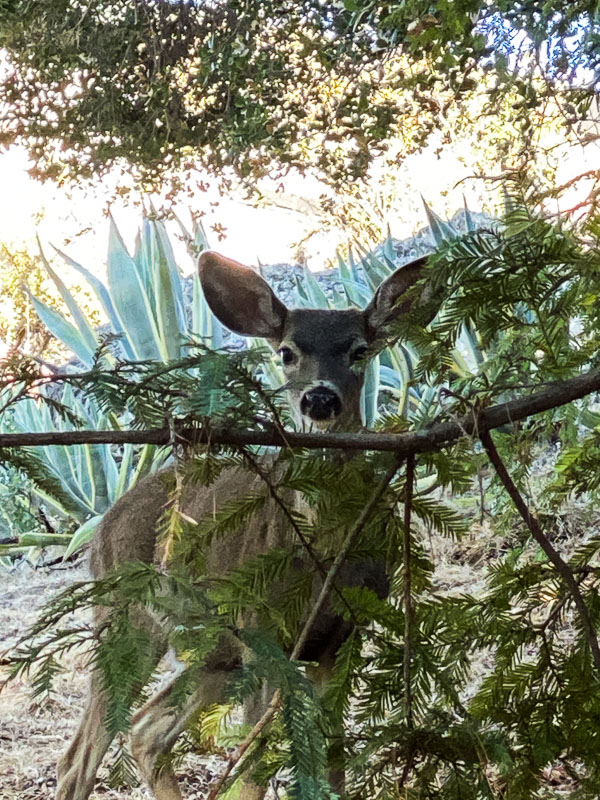 I worked really hard at getting rid of all of the paper piles in my office and Cooper settled right into a new space to do his homework.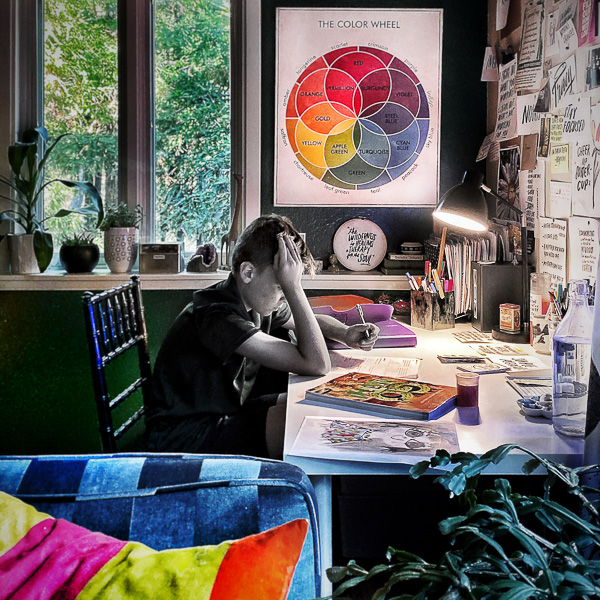 At my creation station.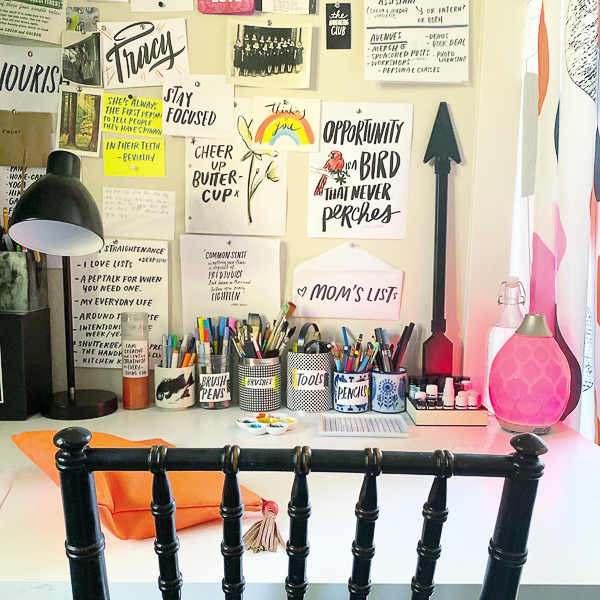 Mailing out goodies from The Handwriting Club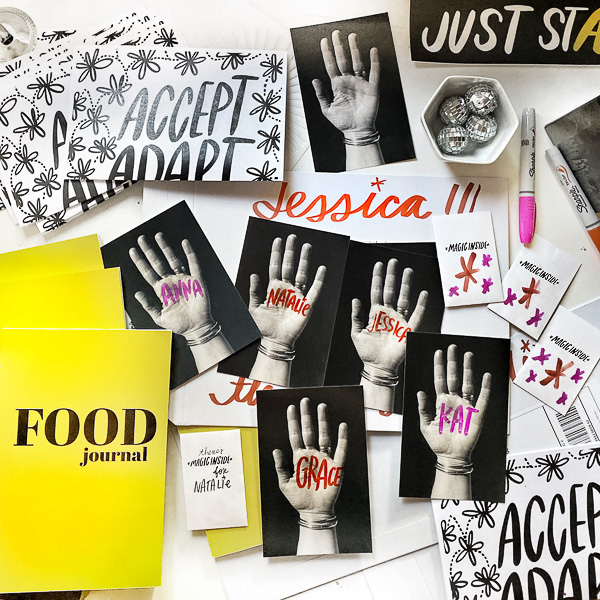 Unexpected packages are beyond generous.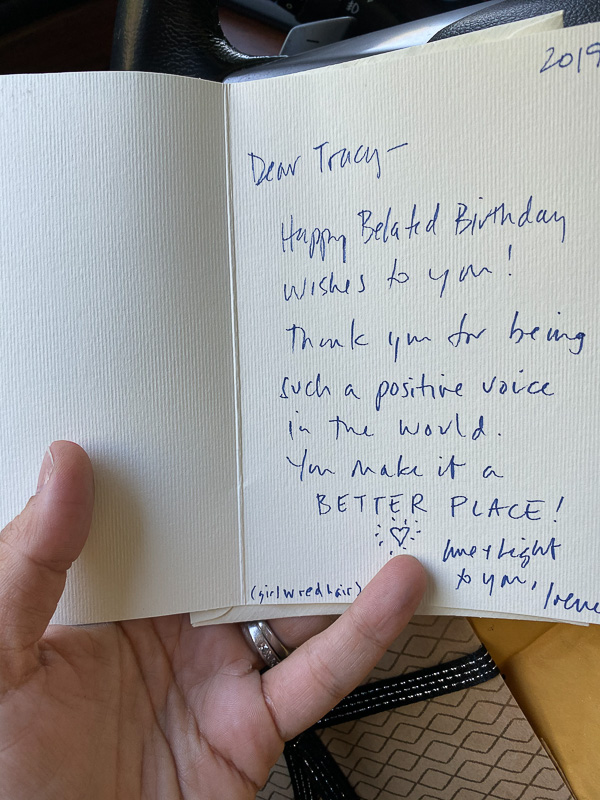 We are both lost in thought.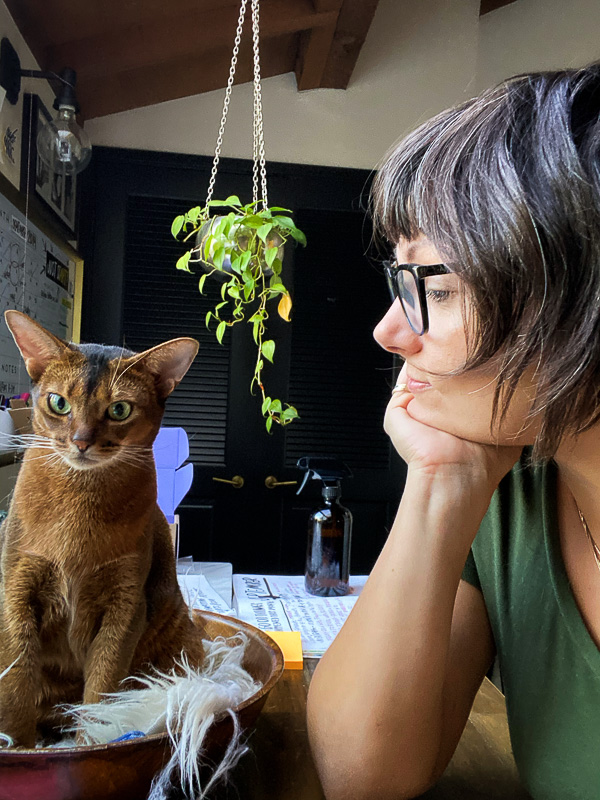 Hanging with my friend Rooney at Neve and Hawk.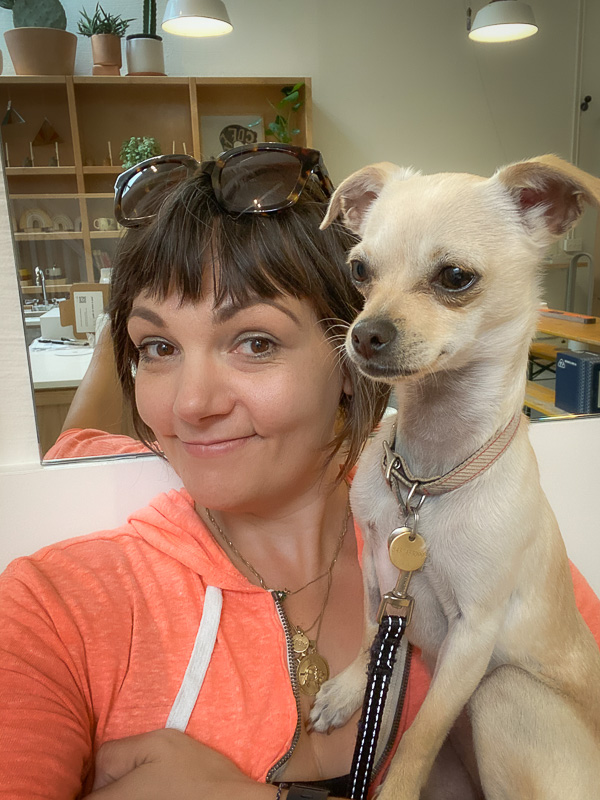 My laundry helper.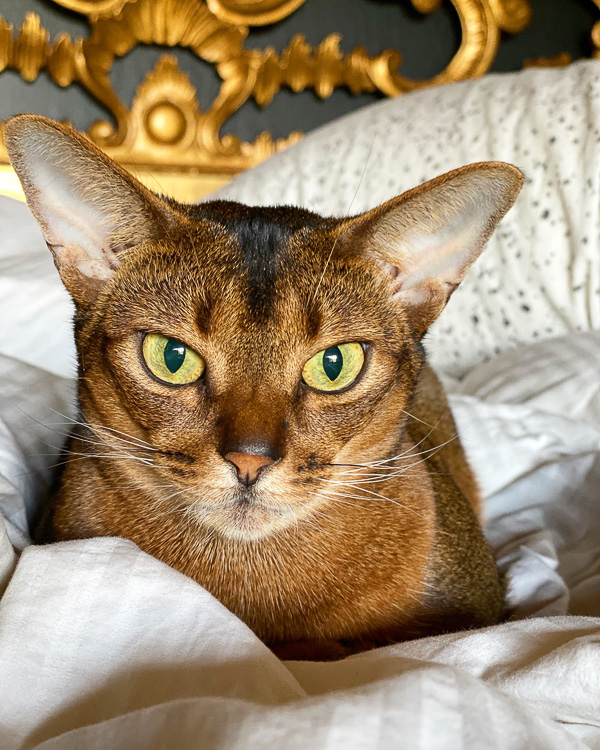 Why did this chicken cross the road?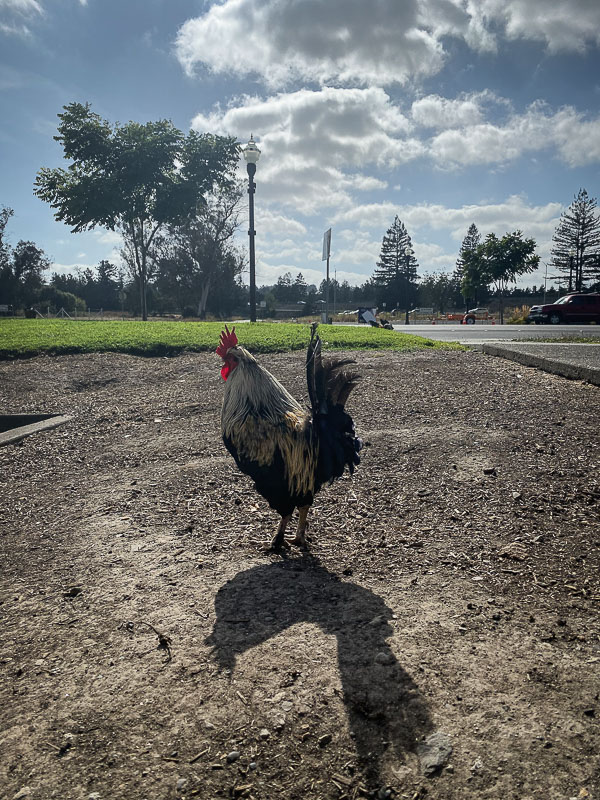 Because it's in Cotati!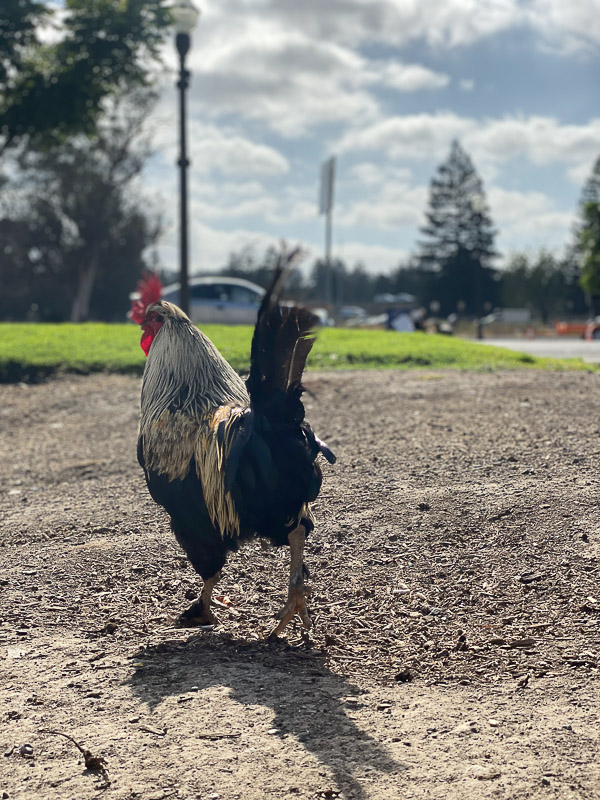 Rented an Airbnb with my friend Helen Jane to have an introvert artist Mom getaway!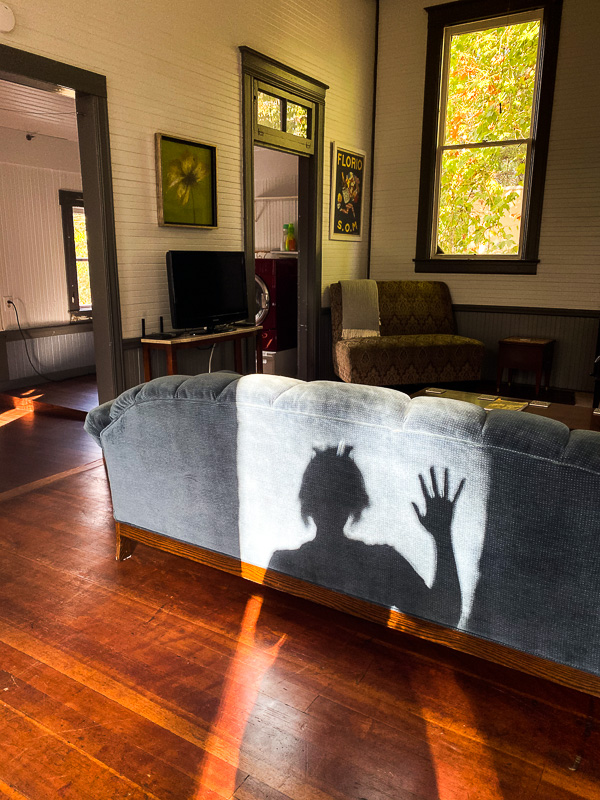 I brought salad stuff from my meal prep. We collaborated on salad!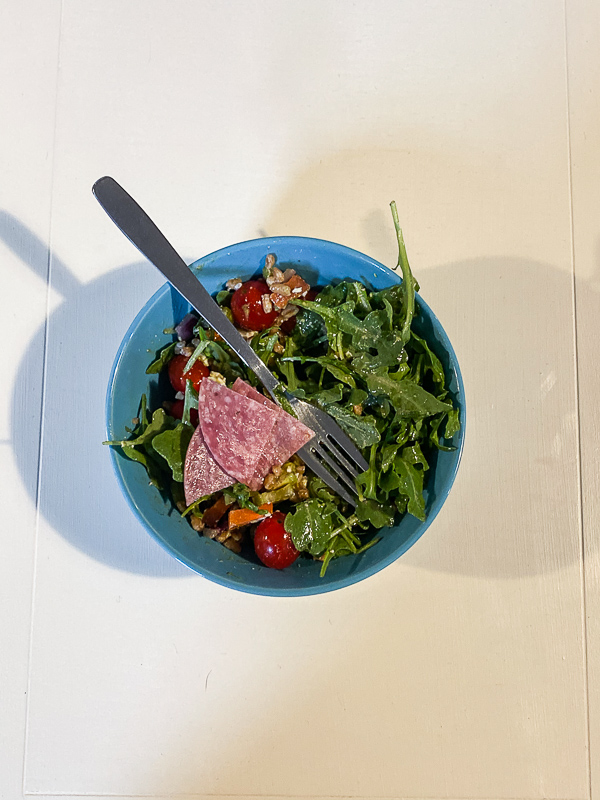 The place we stayed had a gigantic chalkboard. It was amazing.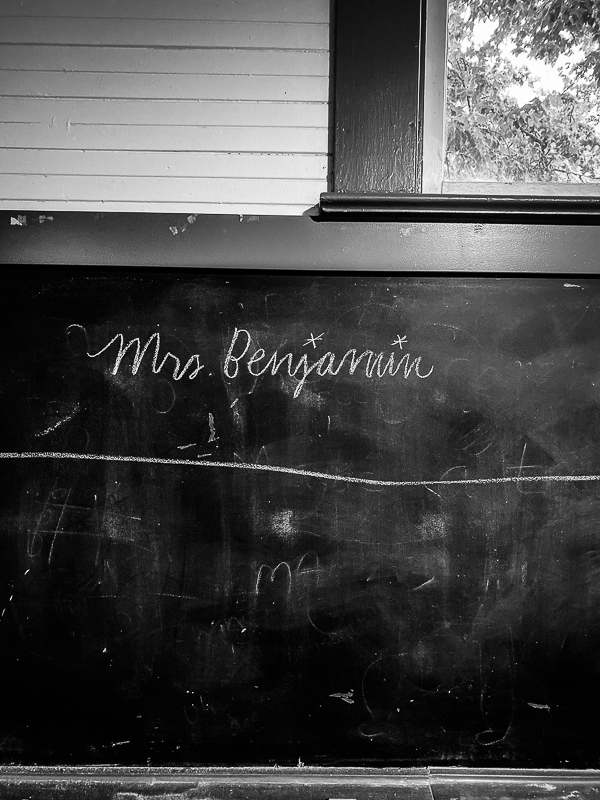 I am happy when I'm mixing colors.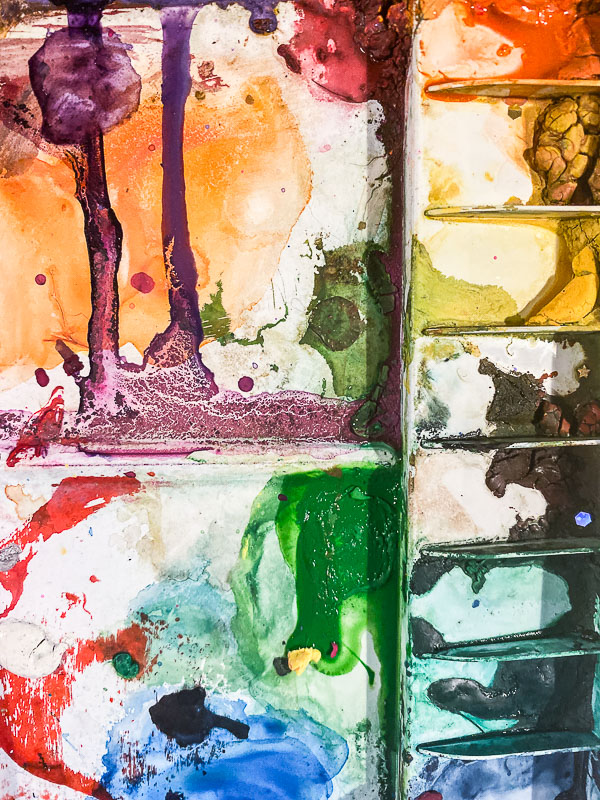 Happiest while working across this one!!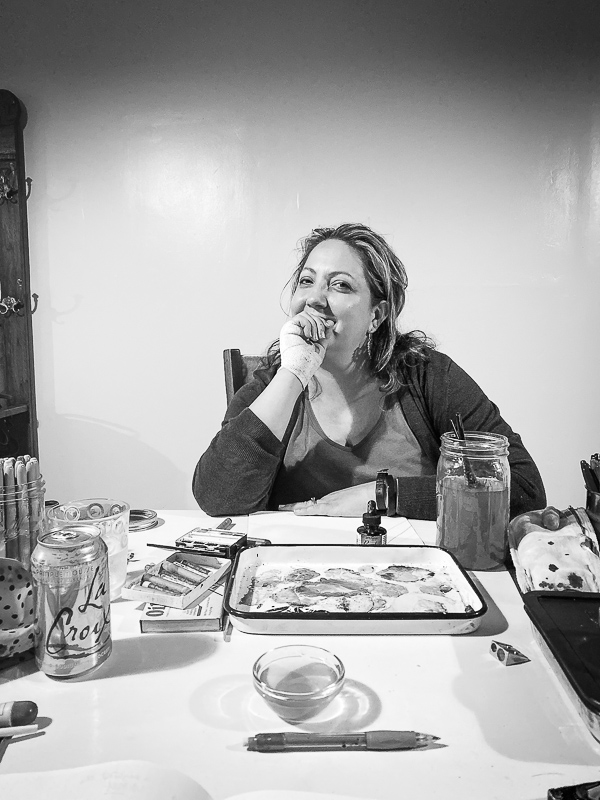 Helen Jane busts out so much work in a short amount of time.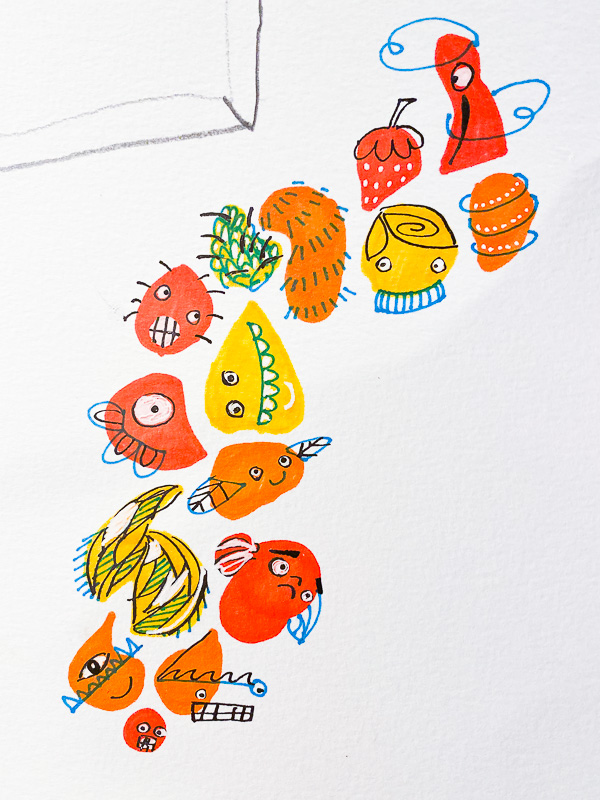 She also loves taking over a table with art supplies.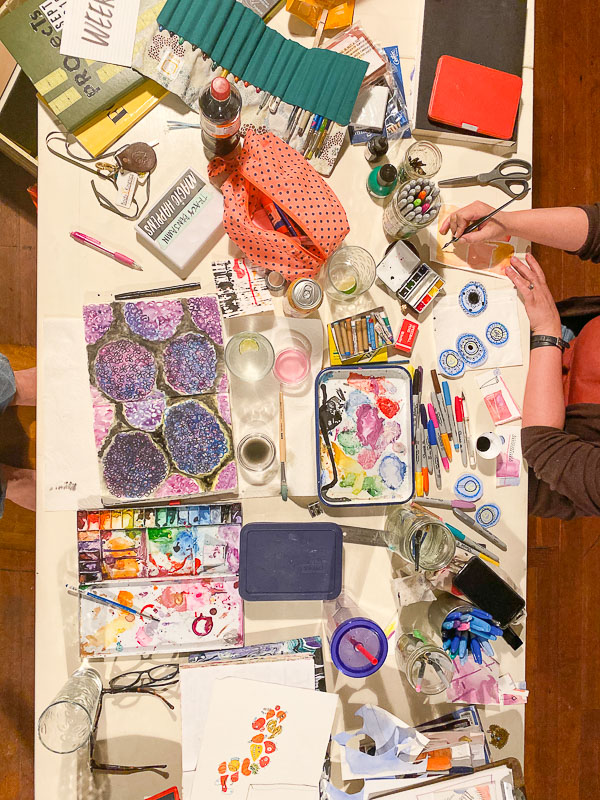 This one has so many layers.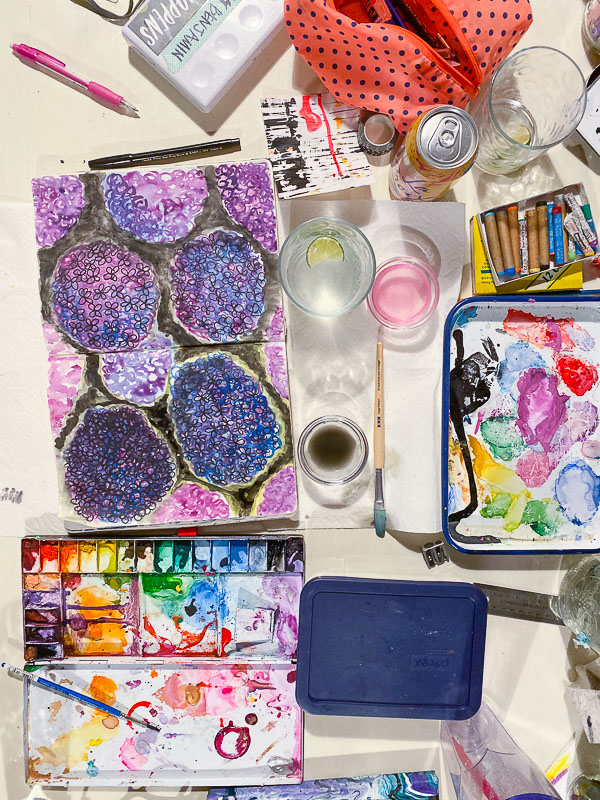 Cappuccino at Taylor Lane. It rained. It was glorious.
Then I got new tires. Feels good to have that off the TODO list.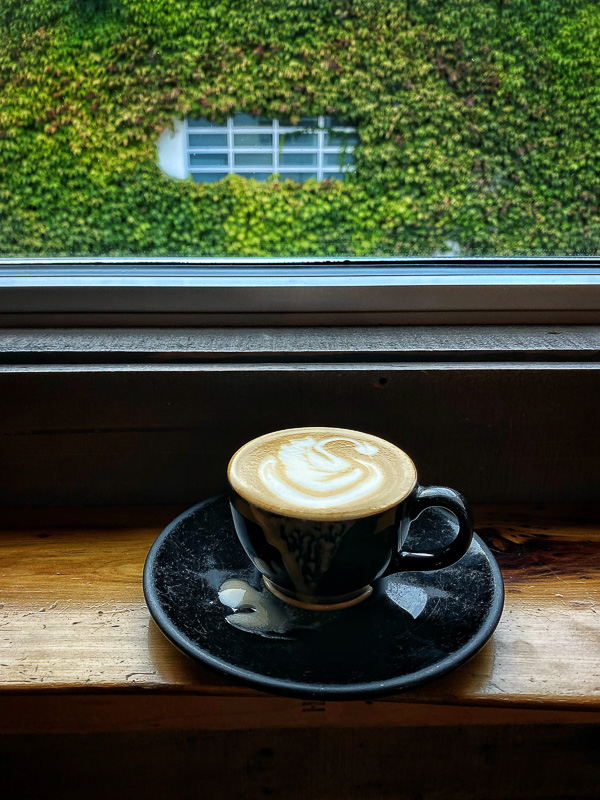 Checking out Hardcore Espresso.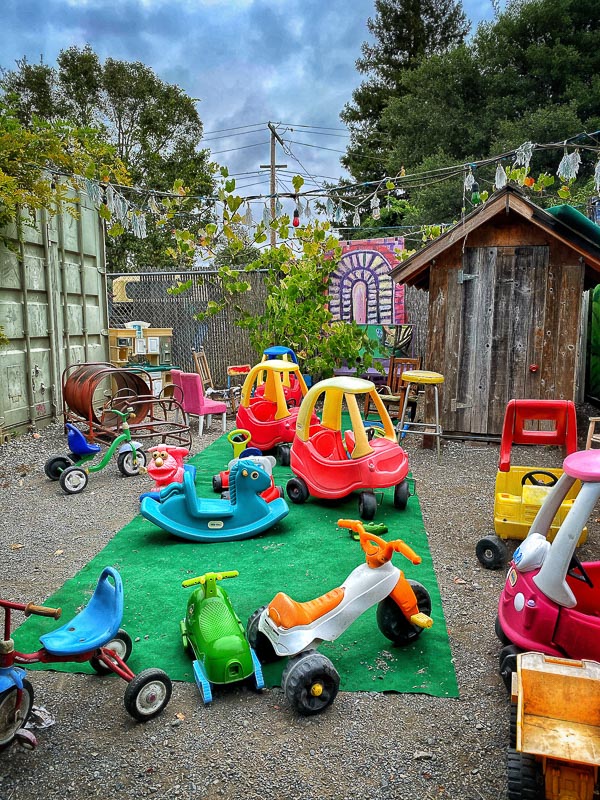 HJH made a bunch of blackout poems.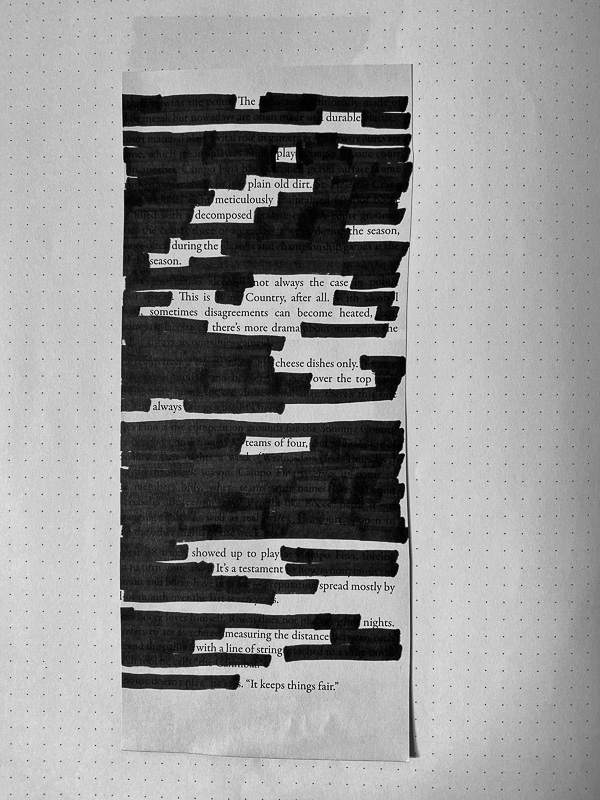 I sorted through all my pens, purse, bags. It was just what I needed.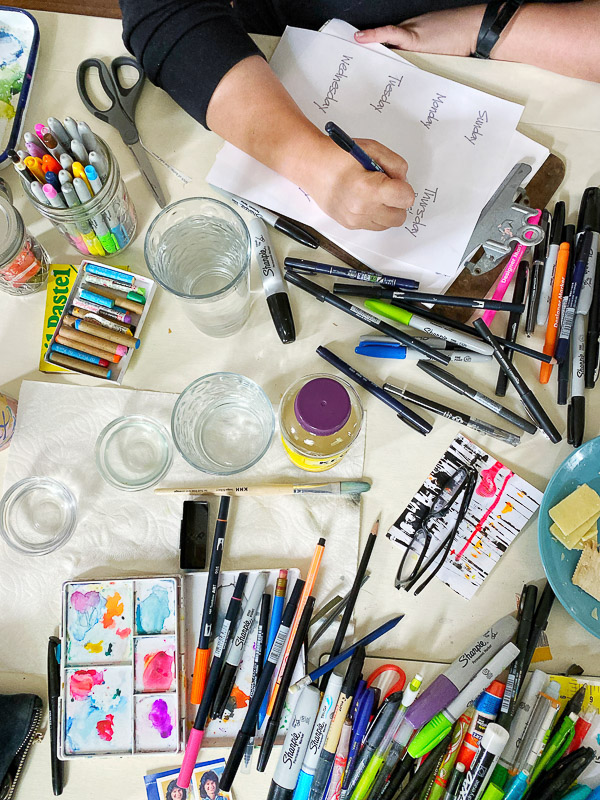 The best salad is one someone else makes for you.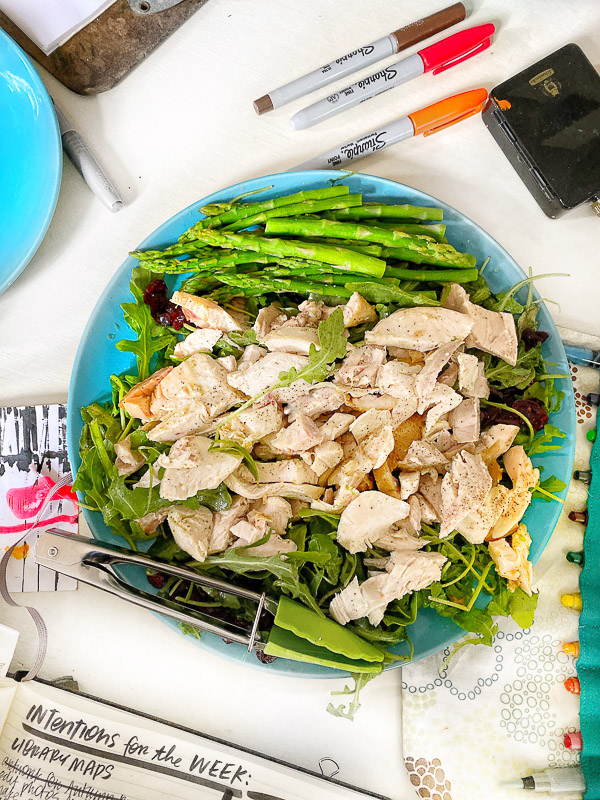 HAPPY.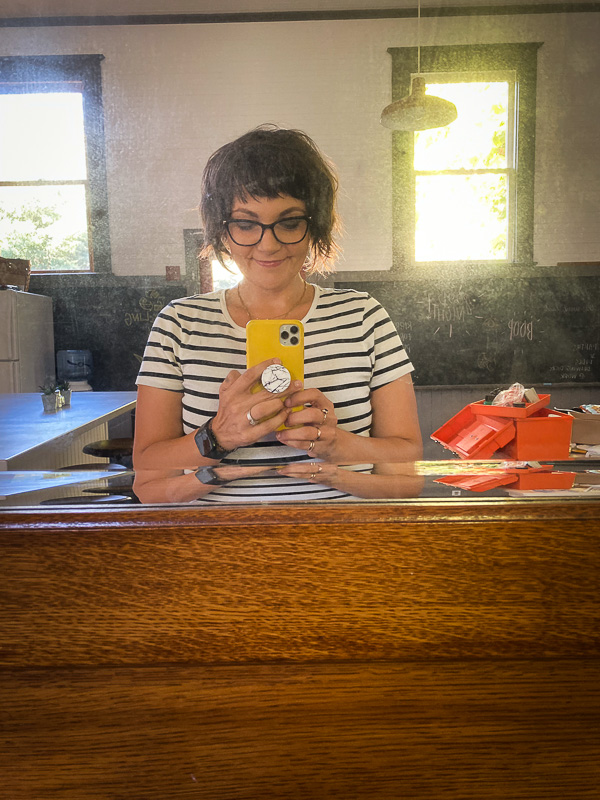 We stayed in an old schoolhouse.
Old buildings fascinate me.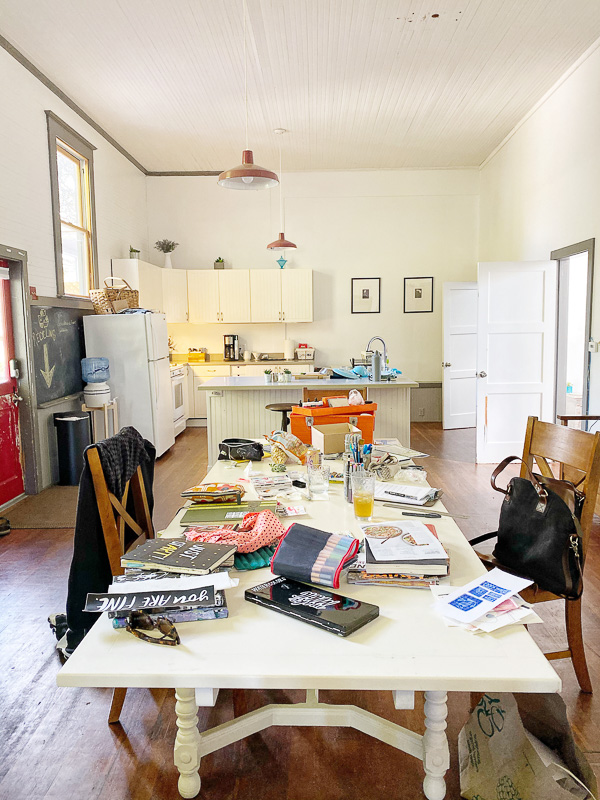 So many laughs with this one!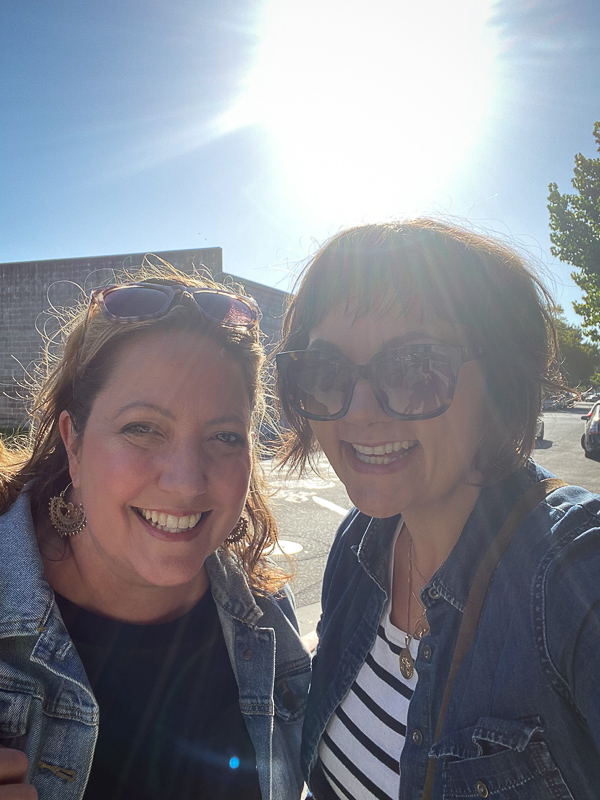 Enjoying the light.
Window shopping in Sebastapol.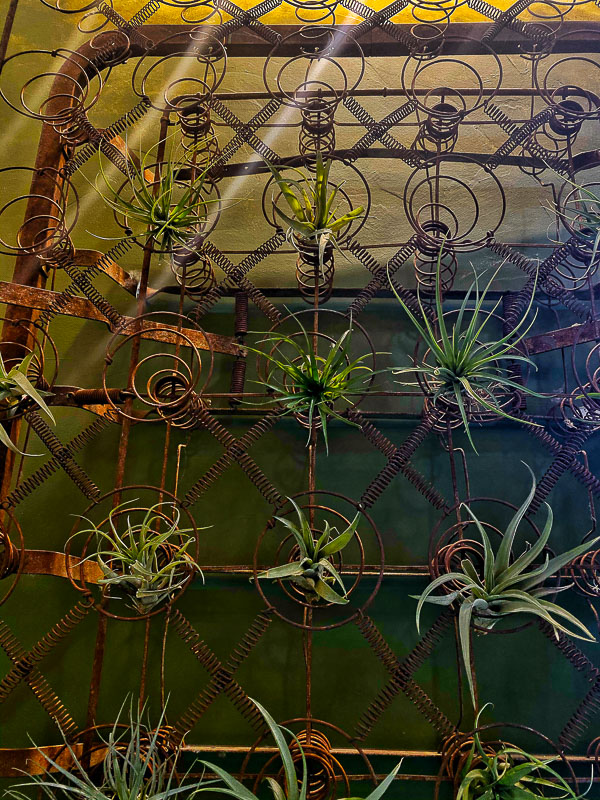 Found myself in a bouquet.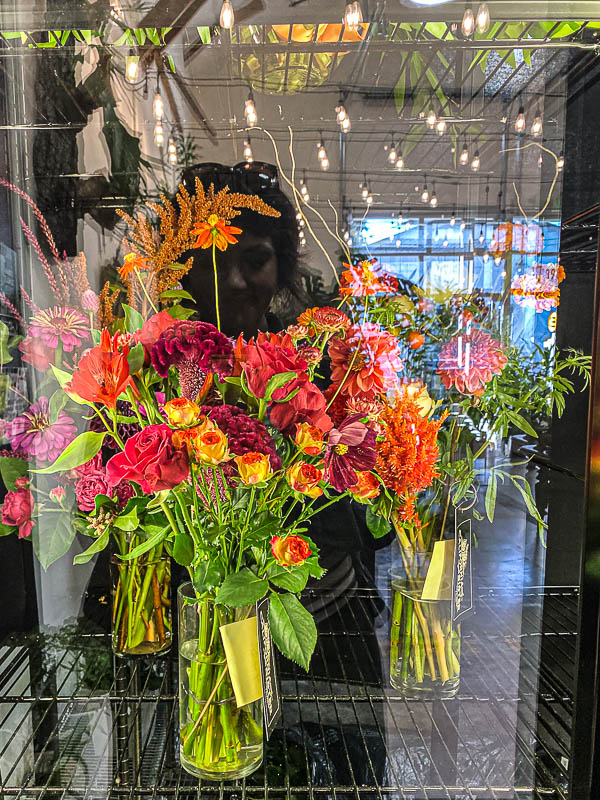 Elsie Green is my favorite.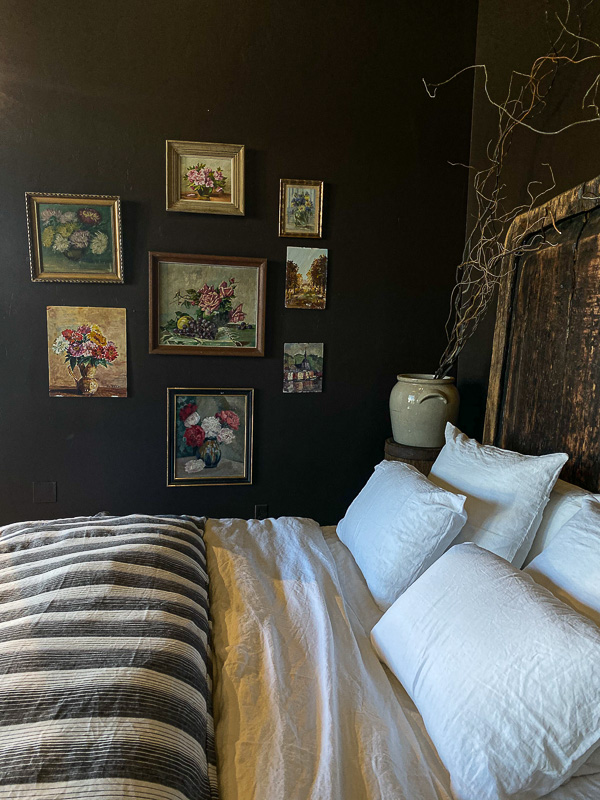 I want a mirror collection like this.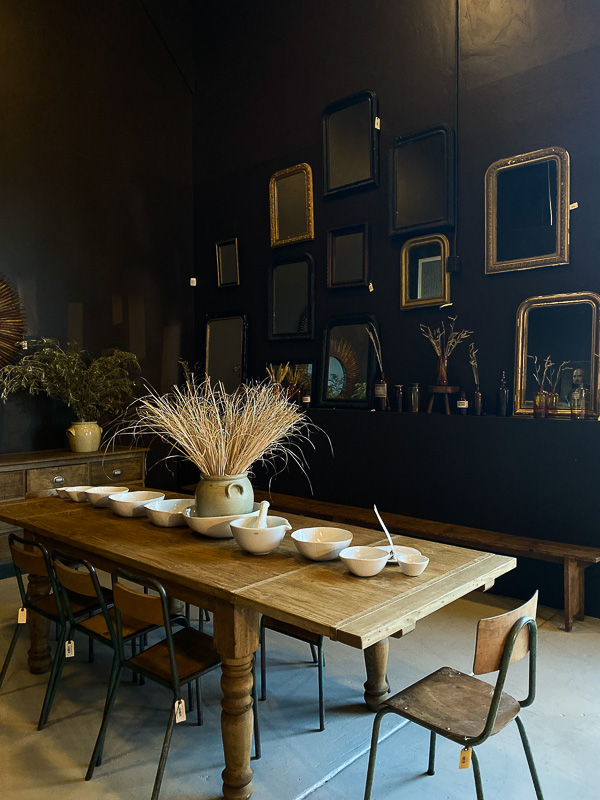 It made me want to paint.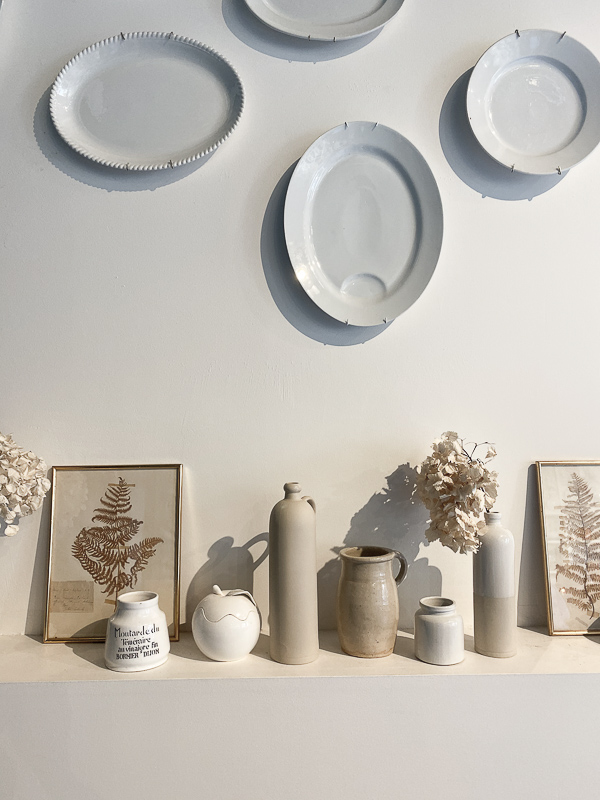 All the little shadows. Everything in that store is a still life painting.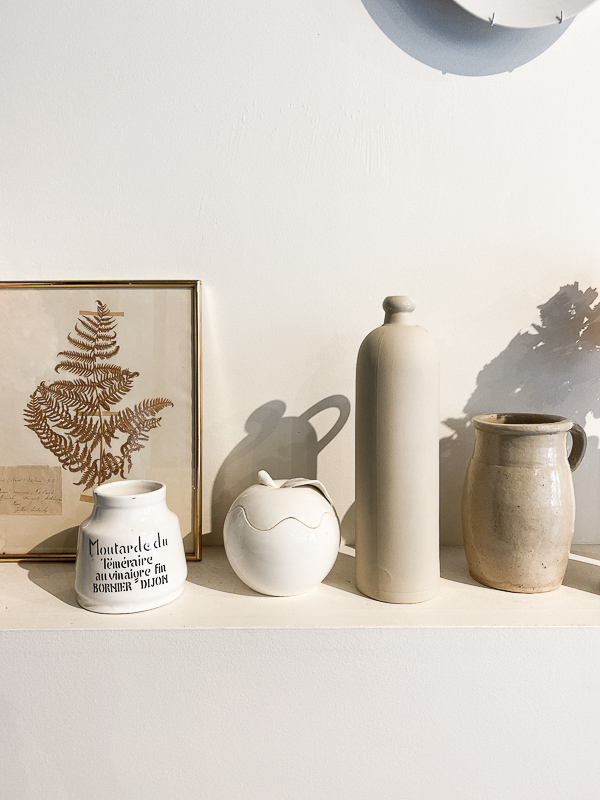 Sipping on Sloe Gin Fizz at Spirit Works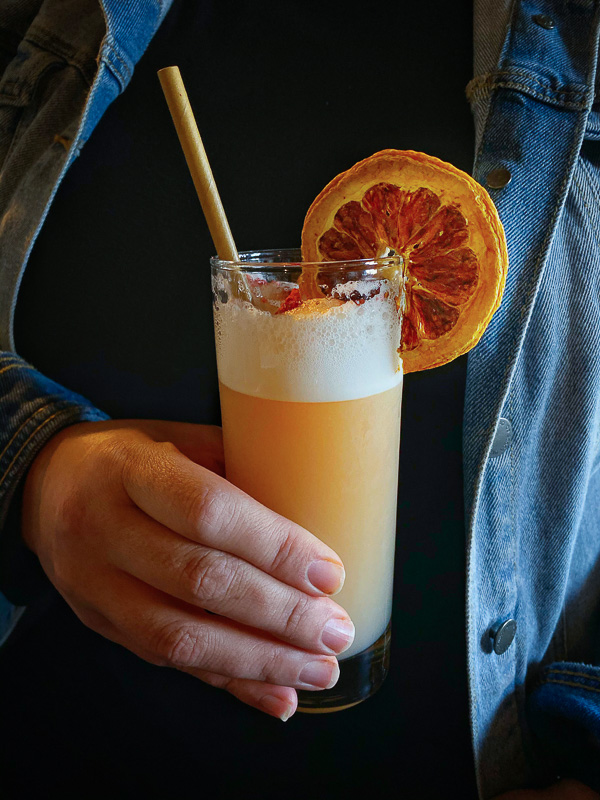 The Barlow is filling in nicely! You should definitely take a trip up there if you can.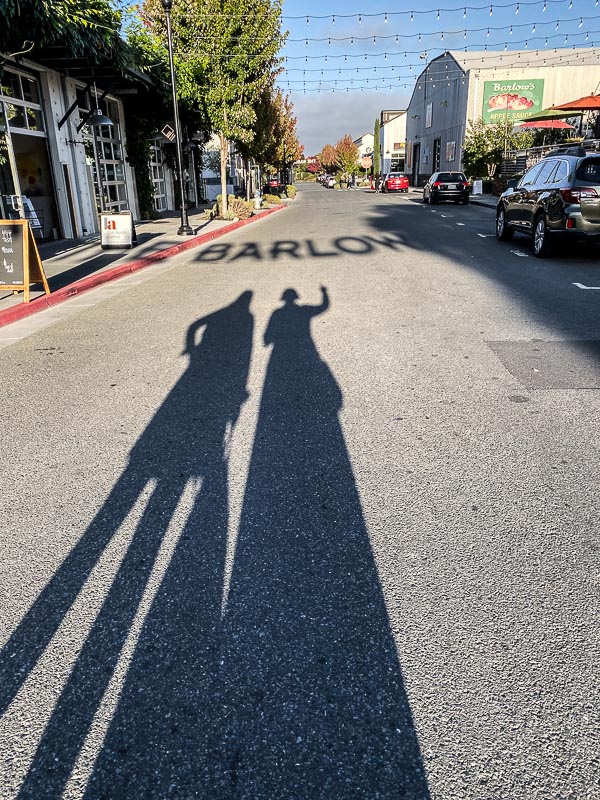 Drinks at Fern Bar!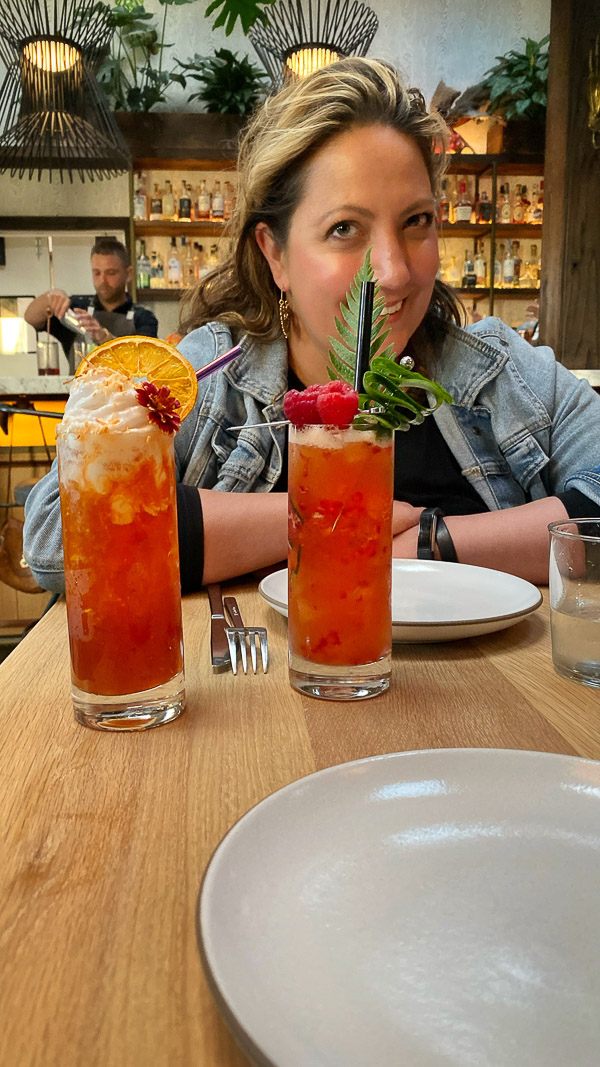 This was a play on Thai iced tea!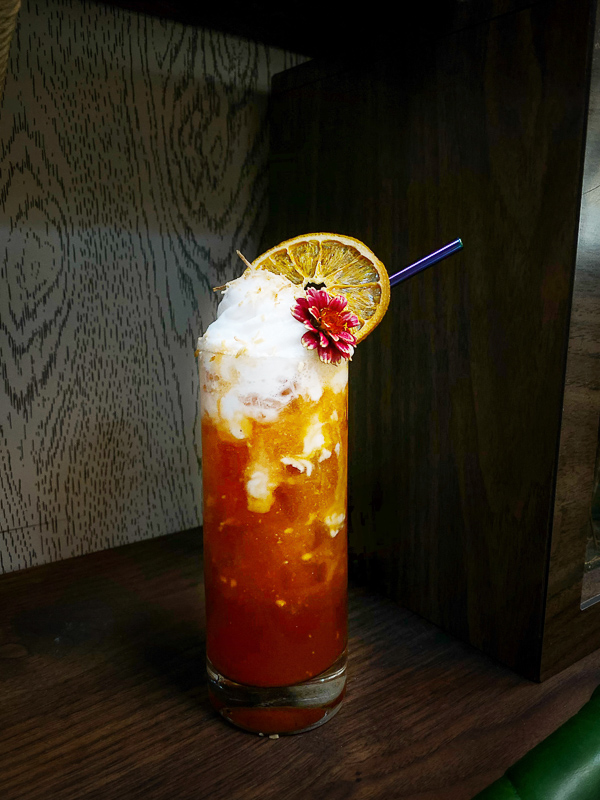 Chive pancakes with a roasted broccoli dip.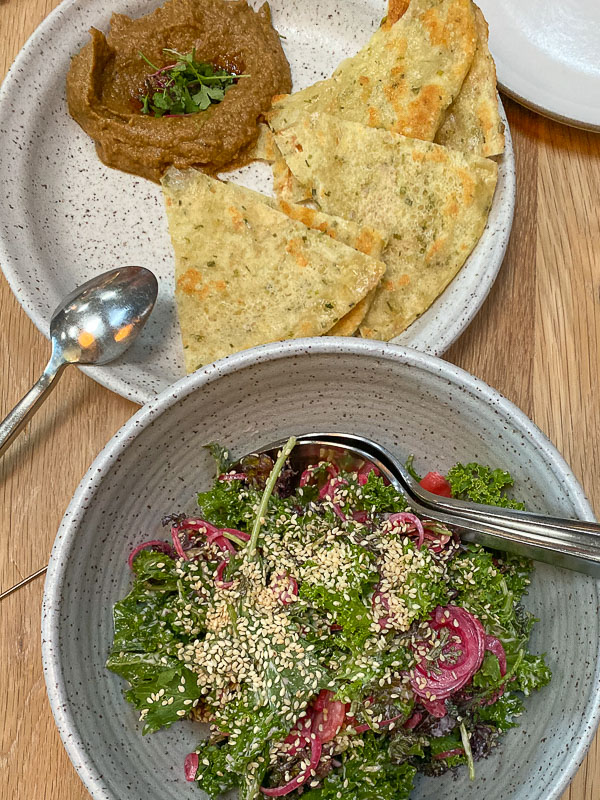 MMMM.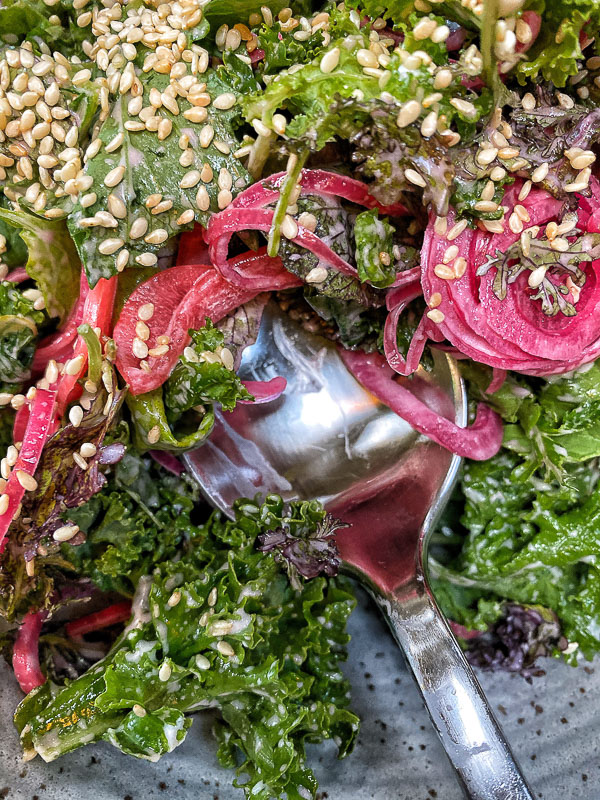 Fries, fried chicken and the umami bomb bowl (that WE LOVED!!!).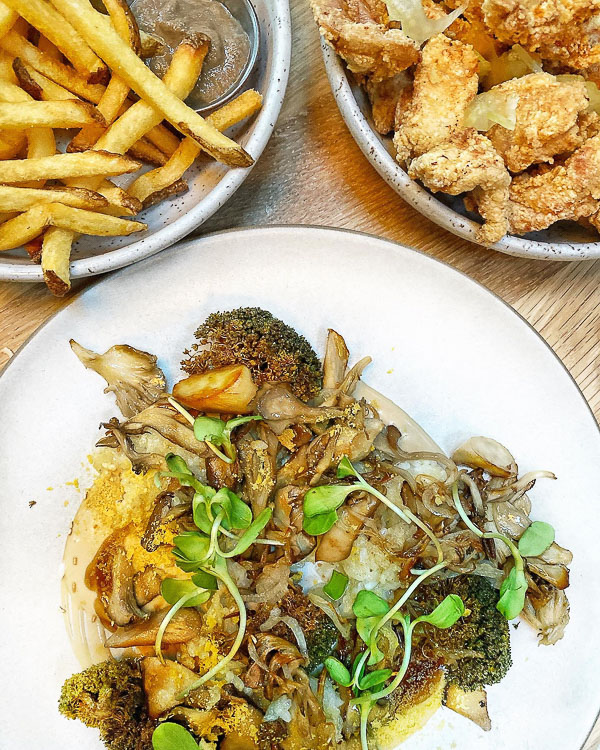 Art on the way to breakfast.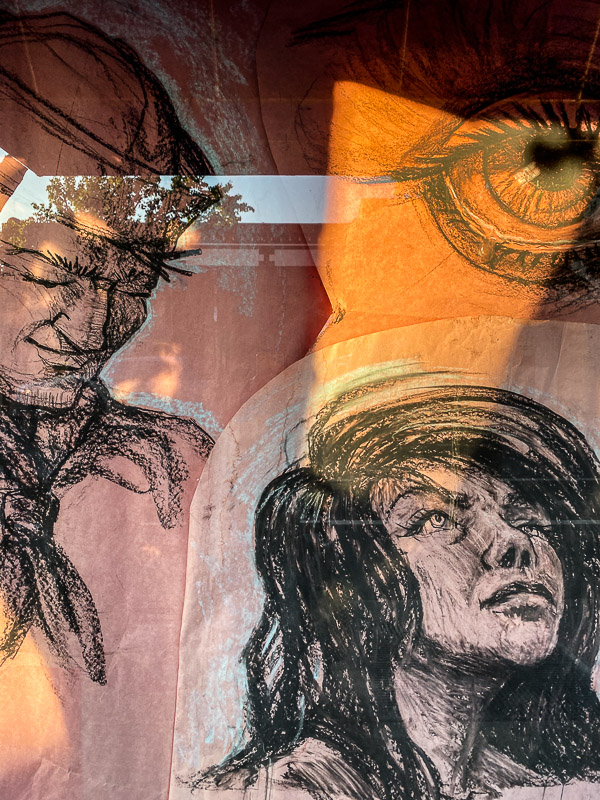 First breakfast at Gypsy Cafe.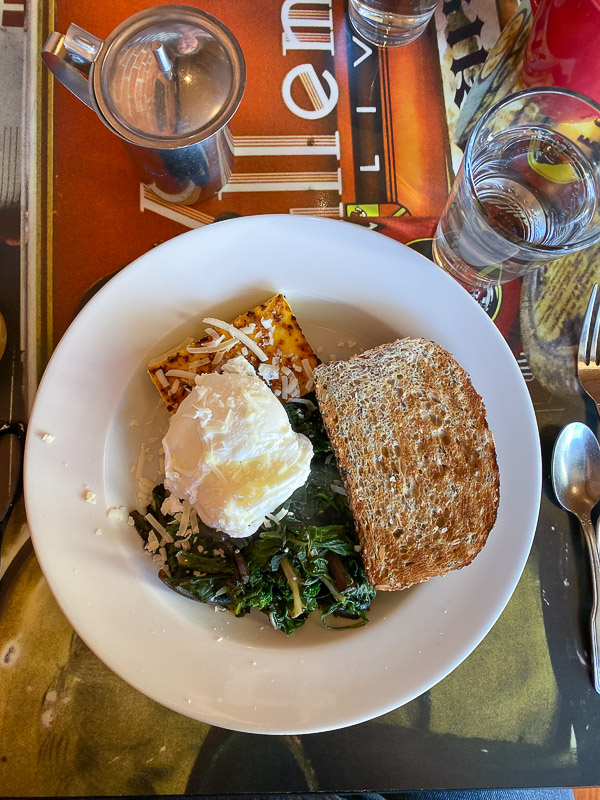 Another stop at Hardcore Espresso. They have their own nerd section. Lol.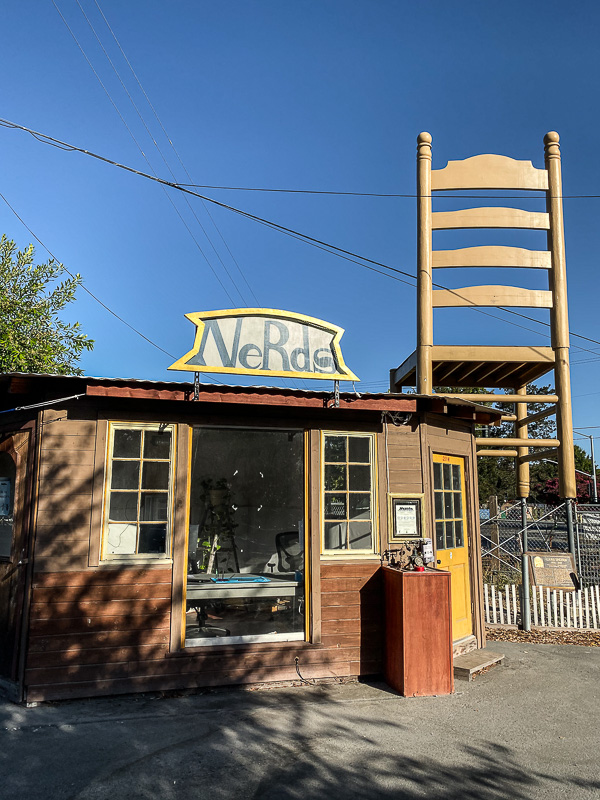 On the back of a van.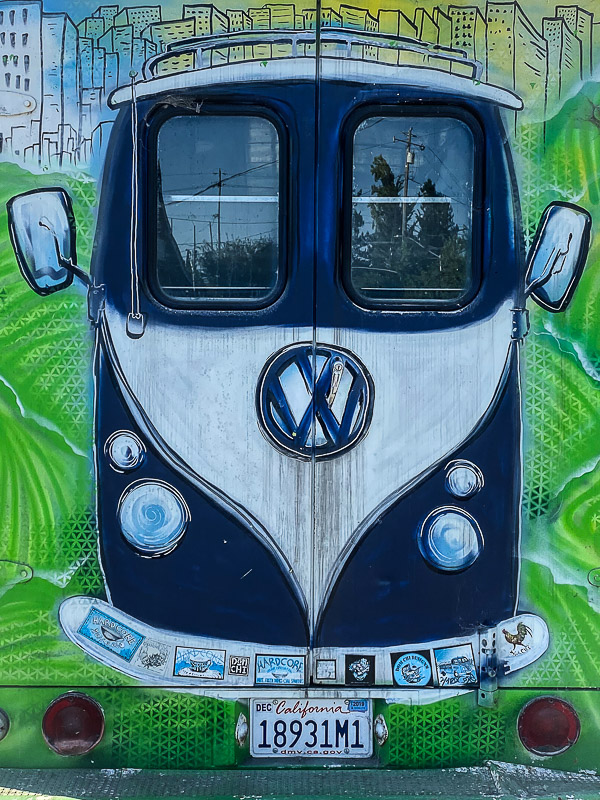 Second breakfast. Apple fritter + Chai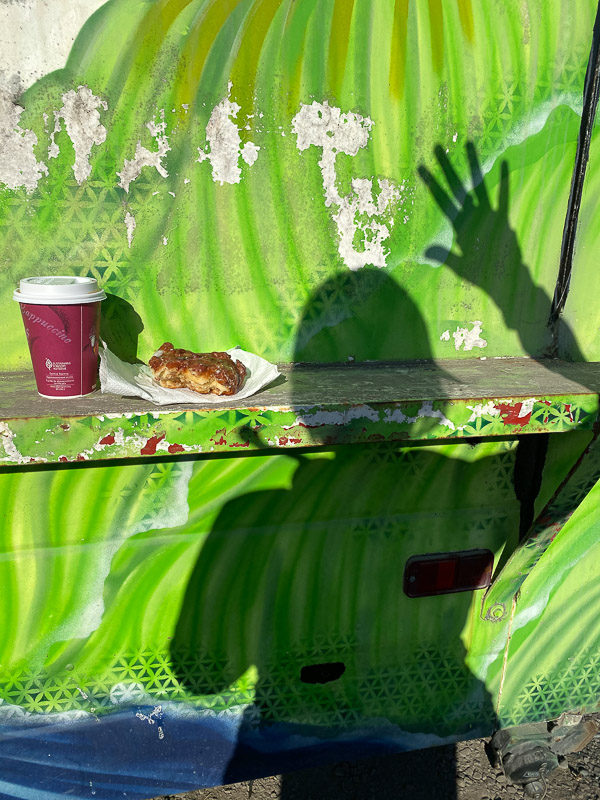 I am thankful for our husbands who held down our forts while we were able to give ourselves a nice creative battery recharge!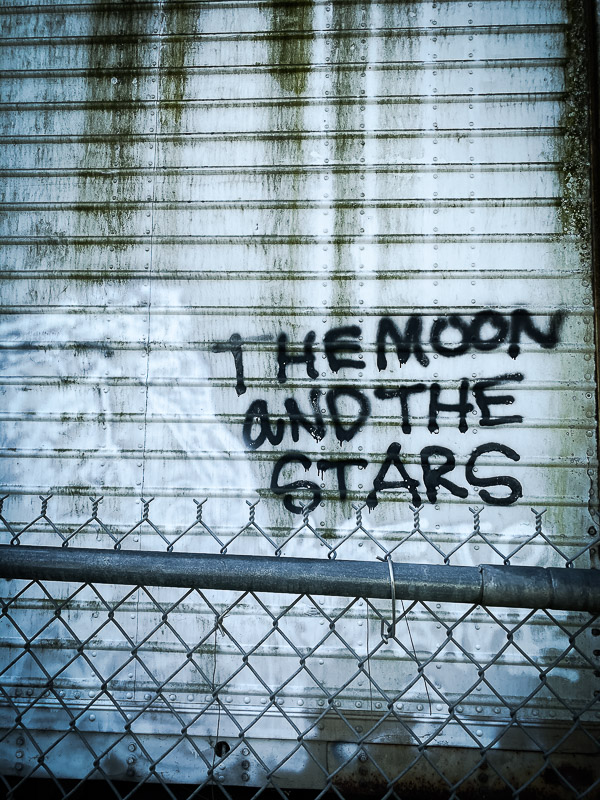 Thanks for reading Shutterbean! If you'd like to check out more of my everyday life, follow me on Instagram and be sure keep in touch via Facebook, Twitter, Bloglovin, Pinterest, or subscribe via email to get new posts delivered to your inbox.