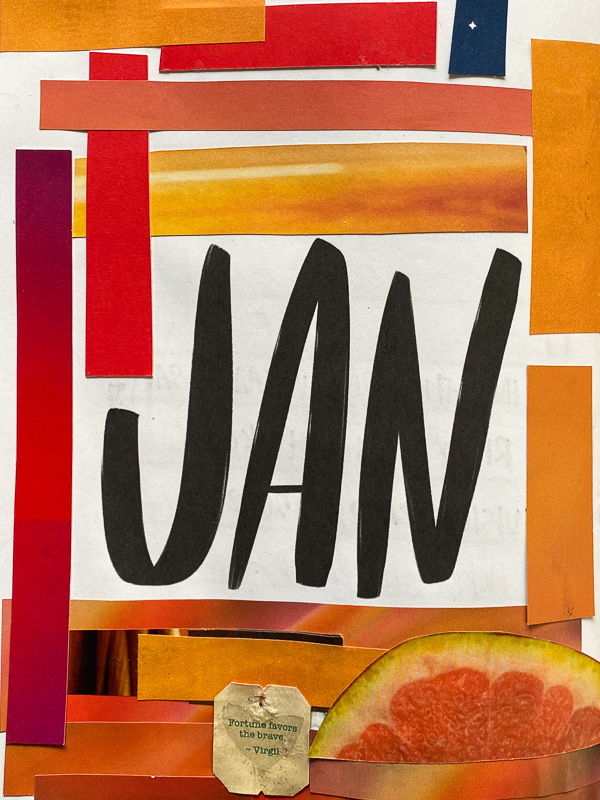 Currently January 2022
We made it through the first month of the year! YAY. I read somewhere that January is the Monday of the year and HOW TRUE IS THAT?! I spent some time digesting 2021 throughout January instead of going from 0-60 in 2022. I guess that's what it means to give yourself grace, huh? I also stayed away from bread and limited my drinking to almost nothing. In other words, I felt a lot of feelings and worked through/with them this month.
In my Currently Workbook (you can get one through Blurb now, discounted!) I filled out the beginning.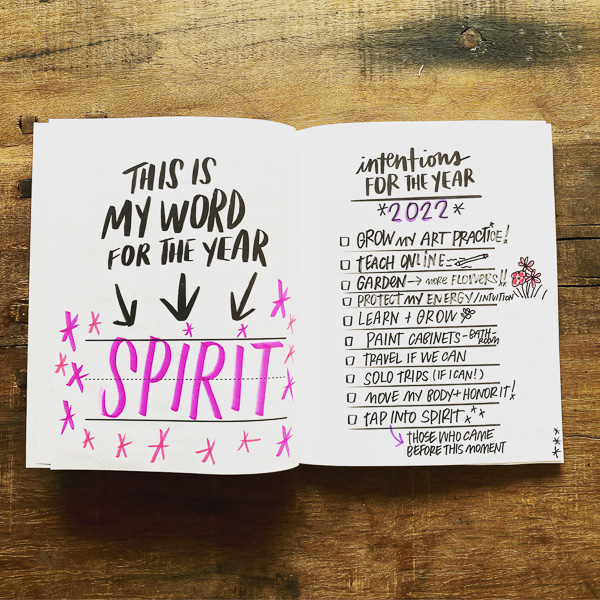 My word for 2022 is SPIRIT. Spirited, spiritual, spirituality…ALL OF IT.
And here are my:
Intentions for 2022:
grow my art practice
teach online
garden- more flowers!
protect my energy/intuition
learn & grow
paint cabinets in bathroom (been on my list for 9 years)
travel if we can
solo trip(s) if I can
move my body & honor it
tap into spirit- those who came before this moment in time
My note to myself? I added the KEEP UP THE GOOD WORK sticker I sent out with everyone's orders last month to my own workbook for encouragement. I've been doing this currently column on my blog since 2017 and I'm keeping it up because of YOU (and me). I like looking back at how my life has changed over the years.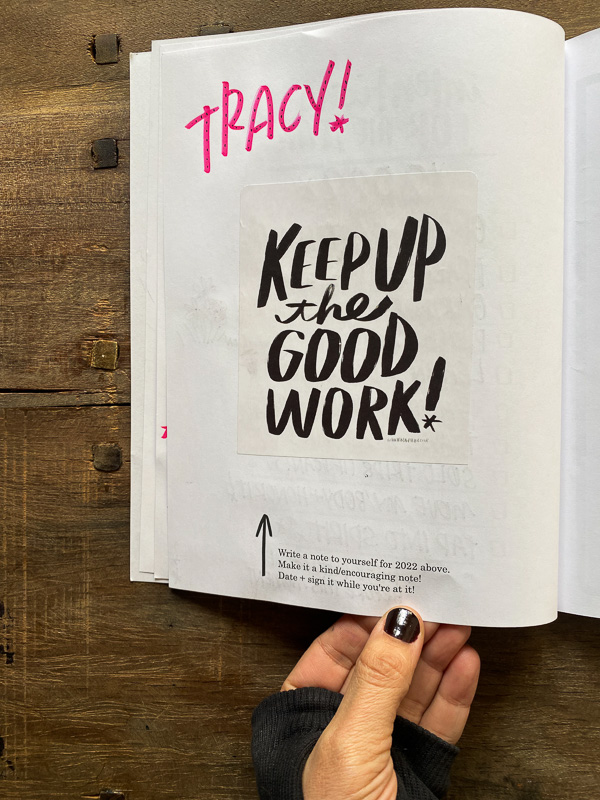 This month I did some collaging on my January spread.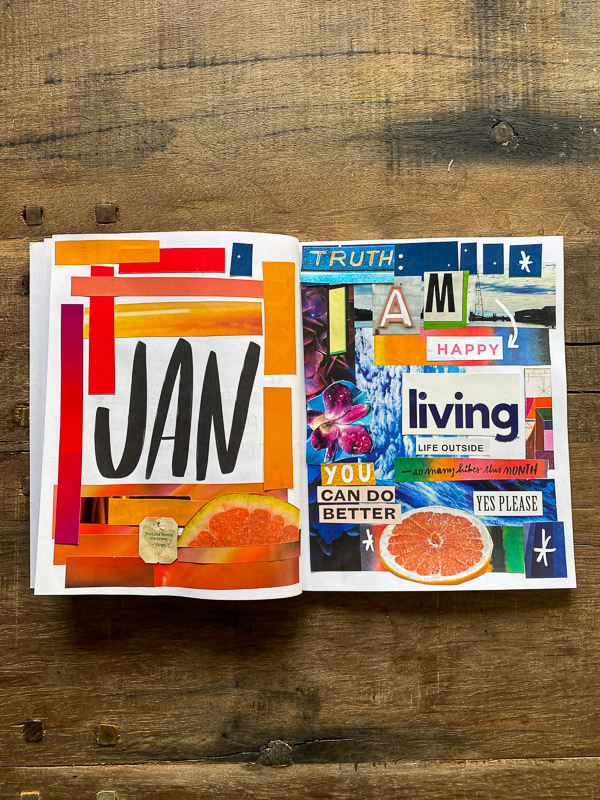 I spent time with my friend Neiley on my deck (we've had beautiful weather!) and worked on it in the sun.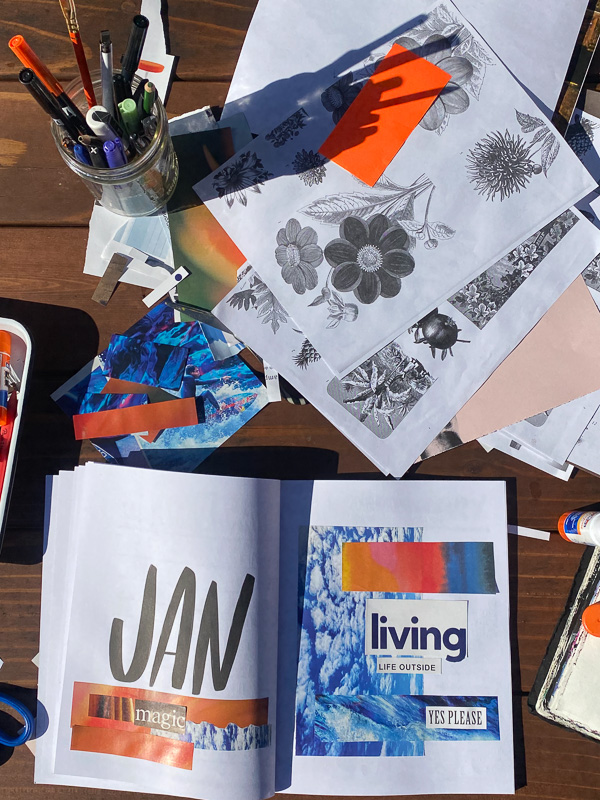 January always reminds me that it's citrus season. Time to get your vitamin C!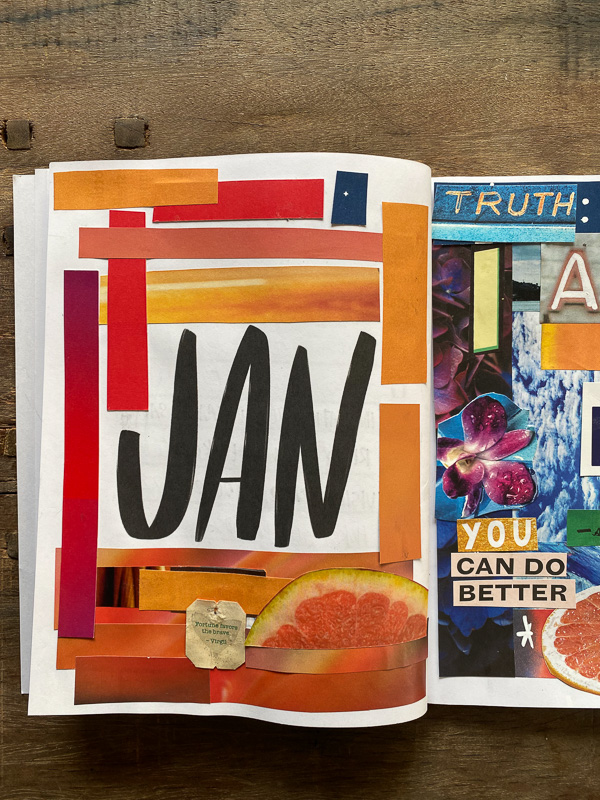 I spent a lot of time outside in January. I am happy living life outside. So many hikes!
Feeling grateful for the good weather here. Although, we could use some more rain soon.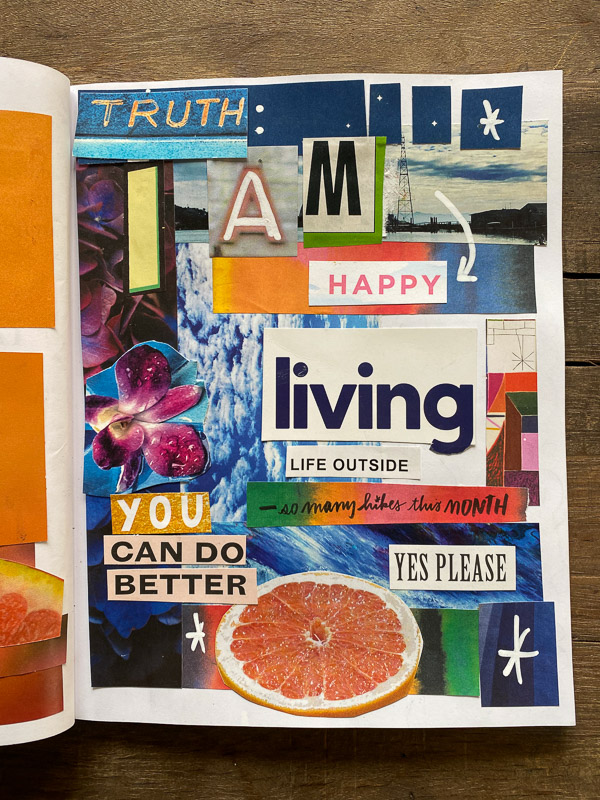 Let's get into the month!
I started filling my workbook with pencil with the intention of going over it with pen but I might not do that and just leave it. I dunno!
I have a private FB group if you want to share/see how others use theirs!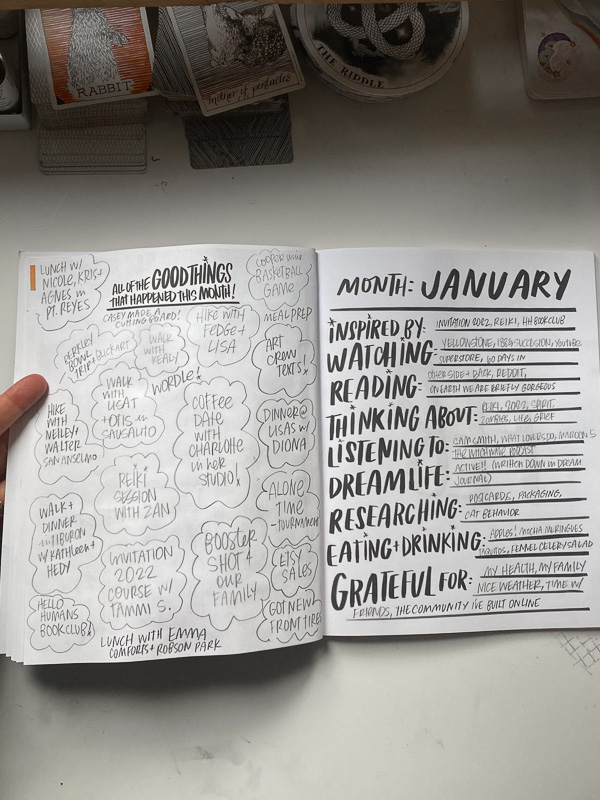 Let's break it down, shall we?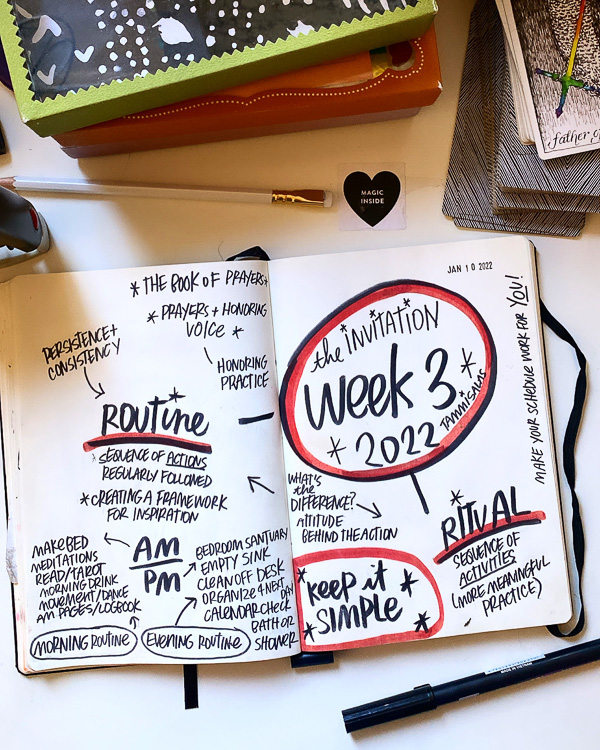 Inspired By:
This month I took my friend Tammi's workshop- The Invitation 2022 and it was so much fun!
Every Monday, I attended a live call and we had homework to get us ready for the new year ahead.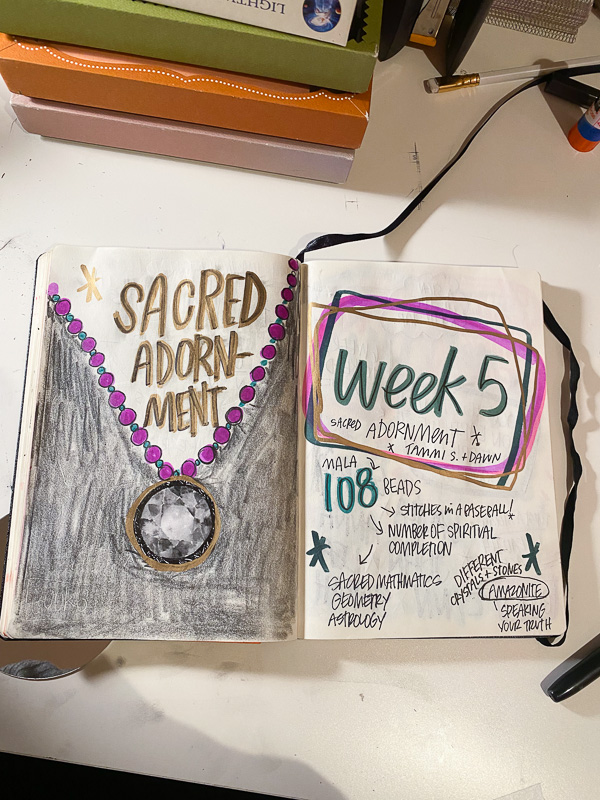 My brain is happy when I am in learning mode.
My friend Sam hosts a book club for his Patreon patrons and this month we had our first meet & greet for the new book we are reading- On Earth We are Briefly Gorgeous.
This is the third book I've read in his book club and I've had such a good time making new friends and hearing other people's life perspectives (while reading & finishing a book!)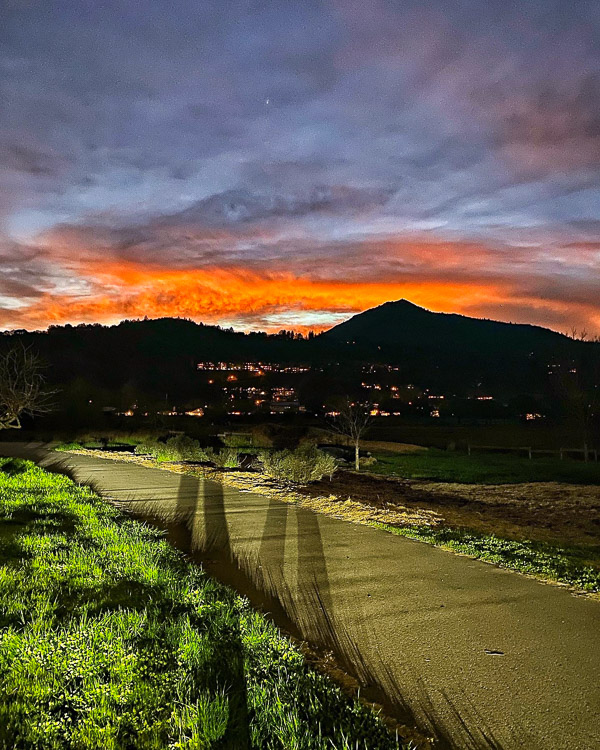 I went on some incredible long hike/walks with friends this month and feel grateful for where I live and who is in my life.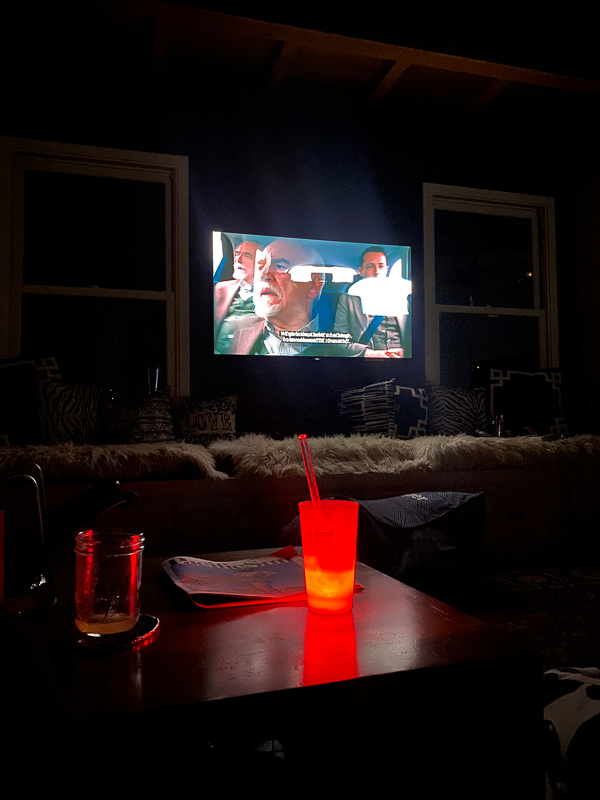 Watching:
Succession (we watched the entire series this month!)
Superstore
60 days in
Youtube tutorials

Reading:
The Other Side and Back – my Mom used to like watching Sylvia Browne and I think she read some of her books. I found myself in a bookstore killing time while Cooper was at basketball practice so I purchased this book and have been enjoying reading it. I felt like since I chose the word SPIRIT, it found me at the right time.
On Earth, We are Briefly Gorgeous– just started reading this for book club
Thriving as an Empath
– I read this every day.

Thinking About:
my career
my life
my future
my childhood
how it will all work out
how I want to spend my 2022
Listening To:
Brought this back:
For the 17-year-old part of me:
A whole mood:
Been into this one:
I learned that I am an enneagram 5w4 and so I've been listening to this song to understand that.


Dream Life:
I had a whole bunch of dreams this month. I started writing them down in a journal next to my bed. The best part is that I wake up and Huggy is always next to me, protecting me in real life. I love that cat!
Eating/Drinking: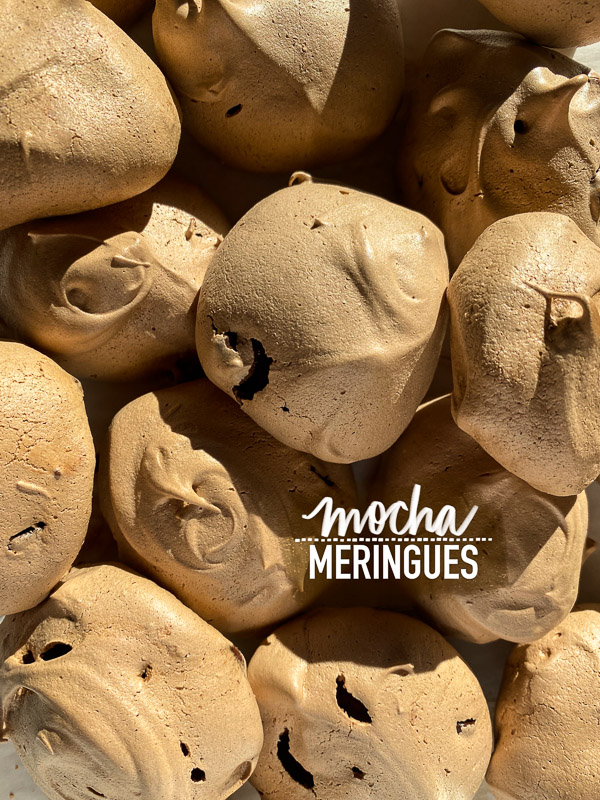 Cuz I was staying away from gluten and wanted to share a treat with my child.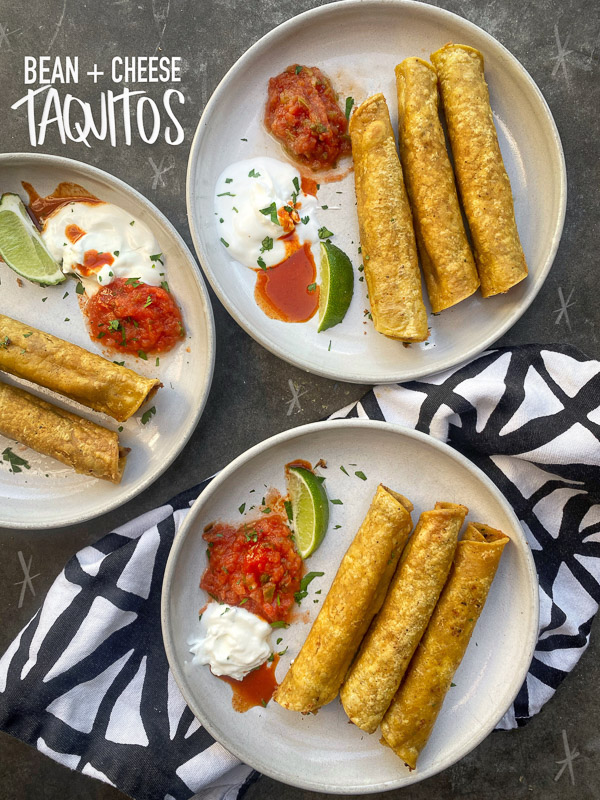 Wanted to make something that didn't cost much, was full of protein and I can make if I'm eating on my own (travel baseball season has already started around here).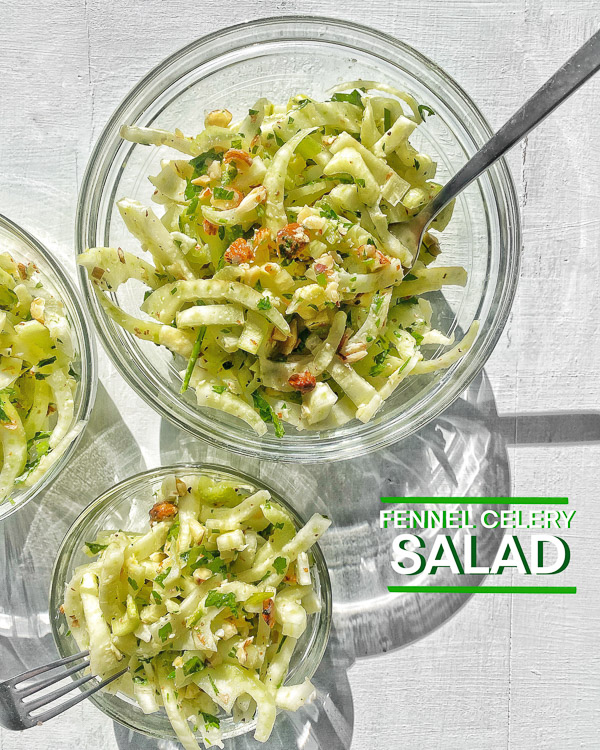 I did a lot of meal prep this month. I wanted to add more salads into my life and wanted to make something that I grab from the fridge whenever. Salads don't last more than a day but this one does!
ALL THE MEAL PREP THIS MONTH:
View this post on Instagram
View this post on Instagram
View this post on Instagram
View this post on Instagram
Grateful For:
my health
my family
time outside with friends
etsy orders (THANK YOU!!!)
the community I've built online (xoxox)
Self Portrait for January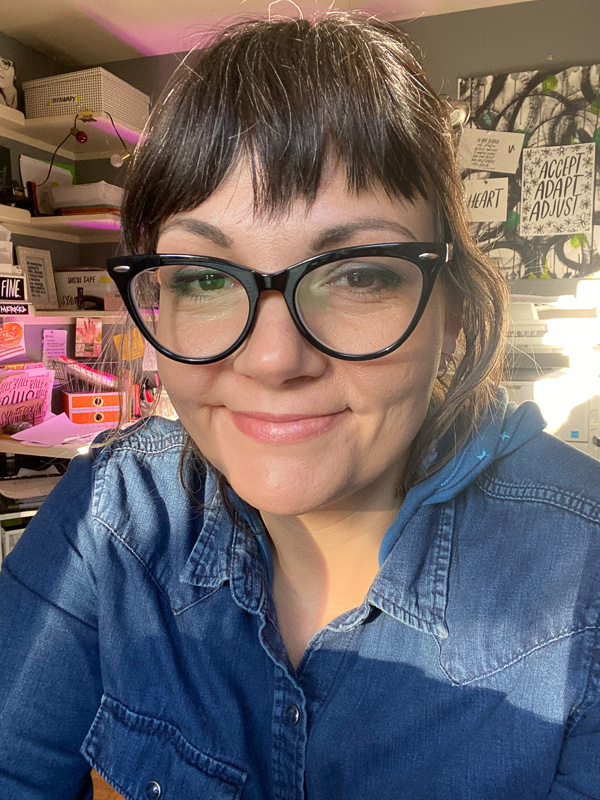 How I fill out my self-portrait section for my workbooks:
View this post on Instagram
I use my thermal label printer for my Etsy orders to print out a photo.
DIP INTO THE PAST:
Wishing you a great February.