The nights are starting to get cooler here in the Bay Area and I'm absolutely loving it. Autumn is my absolute favorite time of the year. I especially love the chill in the morning because it makes me appreciate the warmth of my coffee even more. Also, SOUP. I love soup weather. Who doesn't??
This Spinach Tortellini soup is like a warm/cozy blanket. It's SUPER comforting, hearty and somewhat healthy. There's an amazing amount of spinach in there– you'll see. A warm bowl full of soup goes best with a heavy dose of freshly grated Parmesan and a few slabs or 4 of my killer garlic bread.  It's so dang easy that it goes in my Everyday Eats category. Enjoy!
And we're off!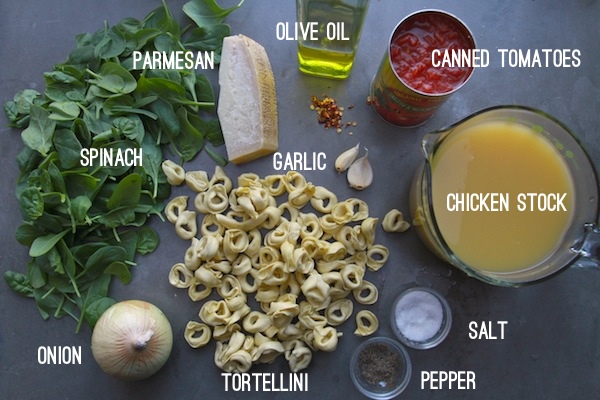 It's all about the spices!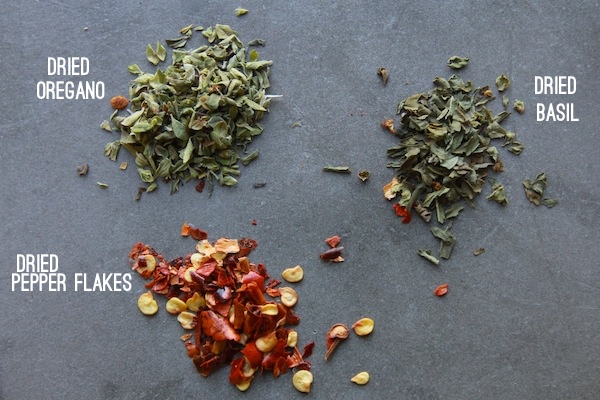 Such a simple soup, really. Total pantry soup! You can even use frozen tortellini!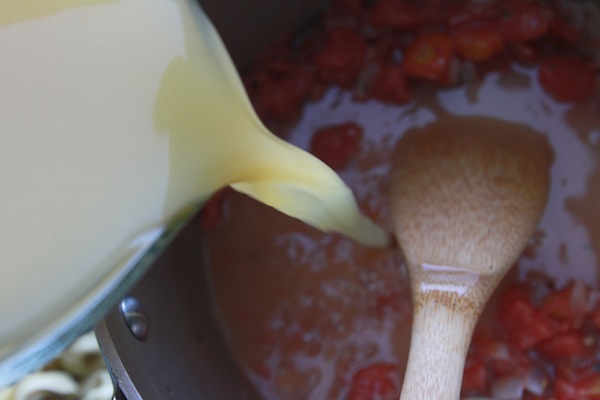 And DONE!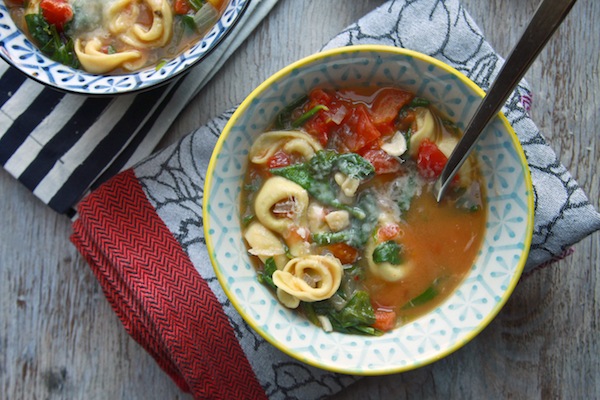 If you put extra Parmesan cheese in yours, I won't tell anyone…
Spinach Tortellini Soup

serves 4-5 people

1 tablespoon extra virgin olive oil
1 medium onion, diced
2 cloves garlic, thinly sliced
1/2 teaspoon dried red pepper flakes
1 teaspoon dried oregano
1 teaspoon dried basil
salt & pepper
14.5 oz can diced tomatoes
32 oz. chicken stock
10 oz. package cheese tortellini
6 oz. fresh baby spinach
grated Parmesan, for serving

Heat olive oil over medium-high heat in a medium stock pot. Add the onions, pepper flakes, dried oregano and basil.  Sauté onions until translucent, 4-5 minutes. Add garlic and cook for 1 minute and season with salt & pepper. Slowly add the diced tomatoes and vegetable stock; bring to a gentle boil, about 10-12 minutes.  Add the tortellini to the soup and cook for another 6 minutes. Add the spinach, a few handfuls at a time, and slowly stir into the soup, cook for another 3-4 minutes. Serve soup in bowls with a few heaping spoonfuls of Parmesan.