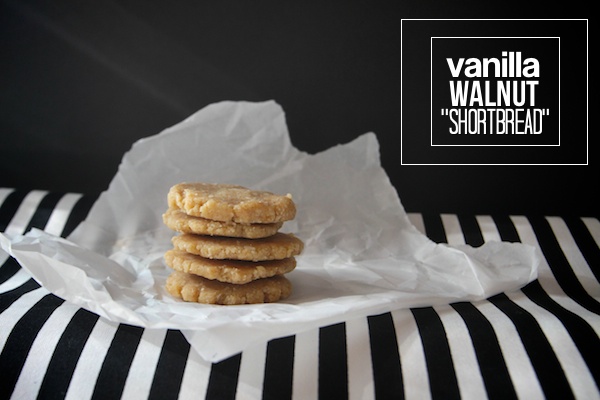 I've spent the past few days at home with a sick child. It's been a combination of AHHHH & Awwww. In short, it's been AHwful. As a result, I'm caught up on laundry, my kitchen has been cleaned 2000 times, two high straightenence posts have been executed, two boxes of tissues have been demolished and my pantry supply has dwindled slightly. Since we've been housebound and I've been in desperate need of a sweet pick-me-up, I found this little recipe for "shortbread" cookies and BANG! I had all of the ingredients at home. Love that.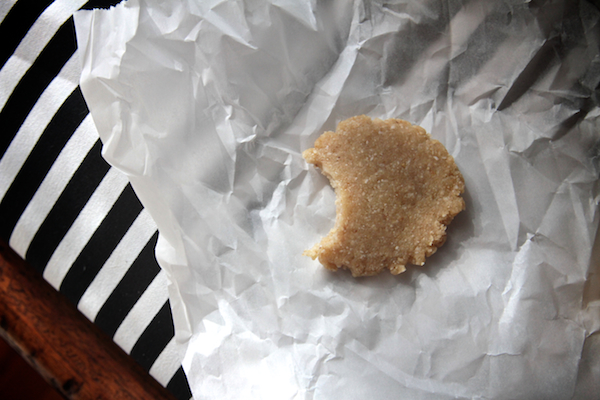 These little raw cookies turned out better than I imagined. I didn't really think you could mimic shortbread  without butter or baking but somehow the ground walnuts & coconut create a buttery/nutty vibe and the rest is golden. Husband approved and that's saying A LOT.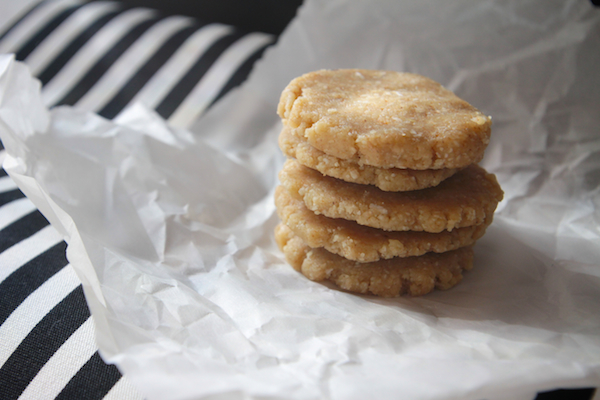 These vanilla-walnut cookies are best kept in the freezer. Their texture is nice and chewy and you'll really love the taste of the oils from the walnuts when they melt in your mouth.  I highly recommend eating a few with a warm cup of tea and a good book. Us moms know the true value of quiet time (without the sound of incessant hacking/coughing).
And we're off! The ingredients list here is SUPER LOW. Which means it's SUPER AWESOME.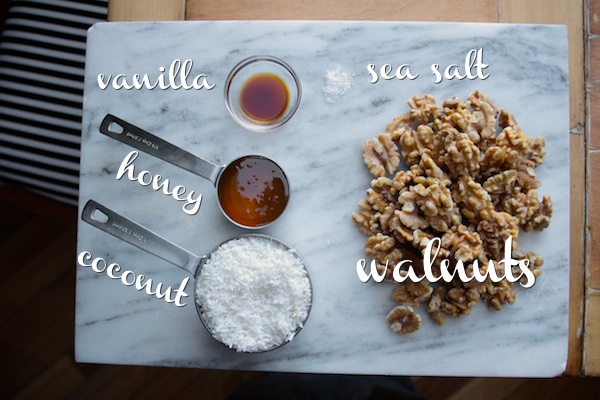 Simple steps….to abundance! Whirl it all up in a food processor.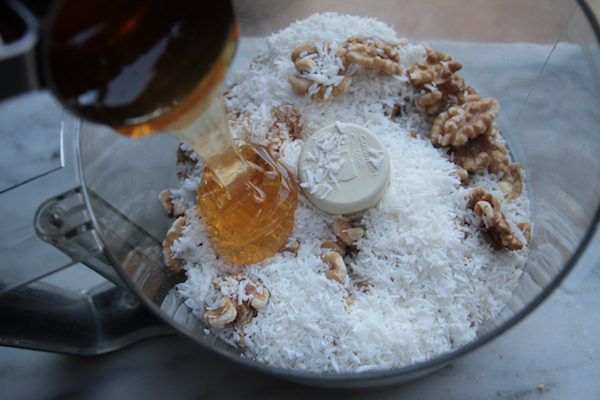 One minute later you have dough!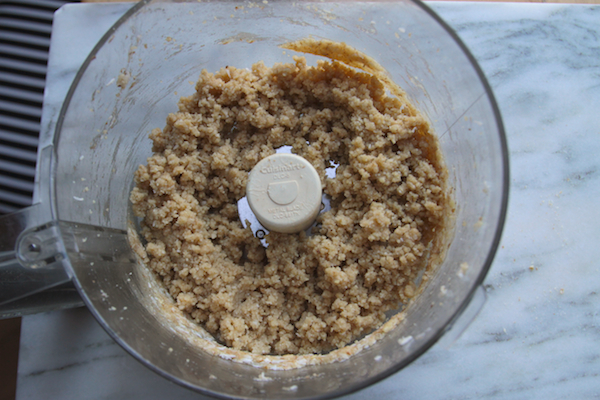 Spoon a little bit in your hand, roll/knead/form into a ball and place balls on a parchment lined baking sheet.
Here's the fun part! With your palm, flatten each ball so it's shaped like a cookie!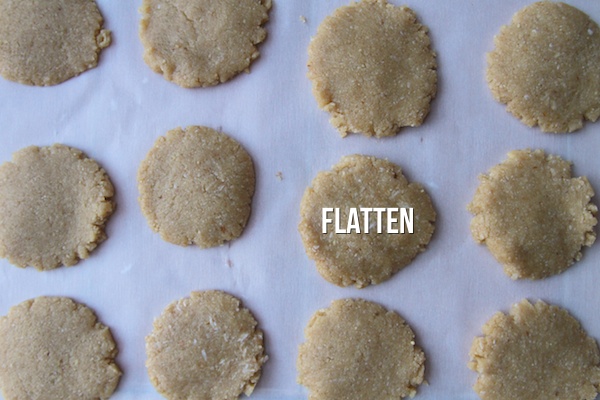 Put the cookies in the freezer.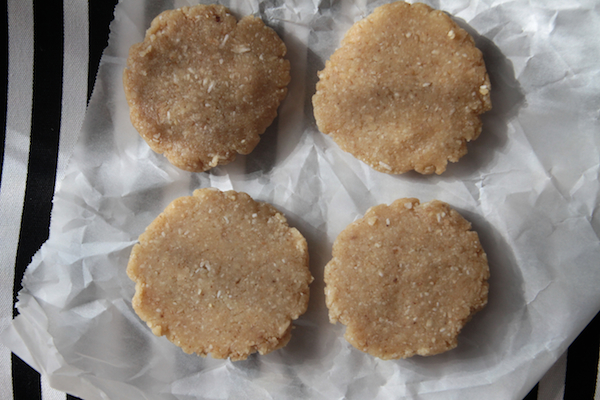 And eat eat EAT and not feel guilty about it. They're raw and SO DELICIOUS.
If you're a fan of raw/healthy foods you might like my:
And if you're looking for some authentic walnut shortbread, you should check out this recipe!
Vanilla Walnut "Shortbread"

recipe slightly adapted from Raw Energy Cookbook 

makes 22 cookies

2 cups raw walnuts
1 cup unsweetened coconut, finely shredded
1/4 cup raw honey
1 teaspoon vanilla extract
pinch sea salt

Blend walnuts, coconut, honey, vanilla and salt in a food processor until a granular, moist dough forms, about 60 seconds.

Scrape the dough into a medium bowl. Pinch off pieces of the dough and gently squeeze, knead and roll the pieces into balls about 1 1/2 inches in diamter. On a parchment lined baking sheet, press each ball between your palms to slightly flatten into cookies. Place sheet in the freezer for 30 minutes. Store cookies in a tightly sealed container in the freezer for up to 3 months.