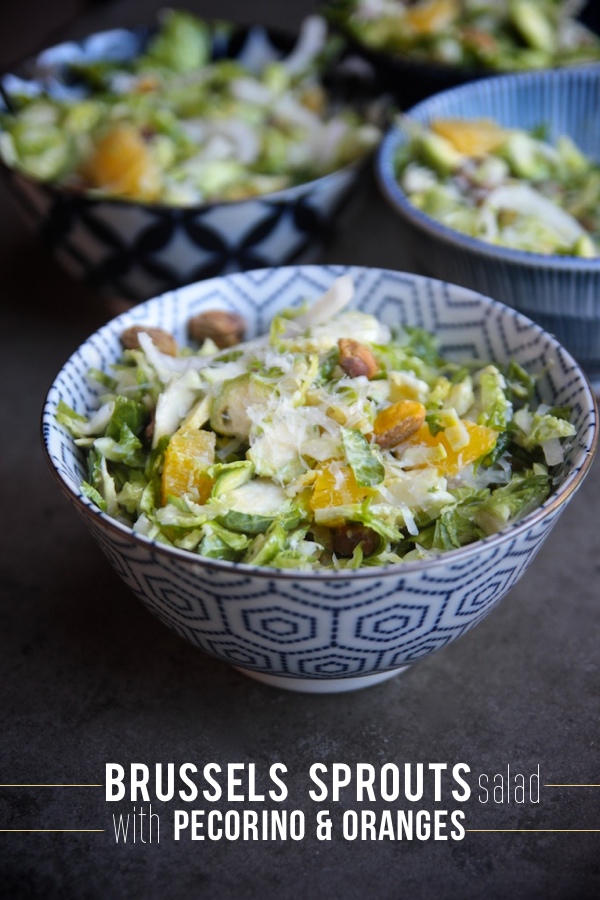 Last day of the year! Hey. Hello! You wearing stretchy pants? I am.
I feel like I need to EASE into this healthy eating lifestyle in 2015.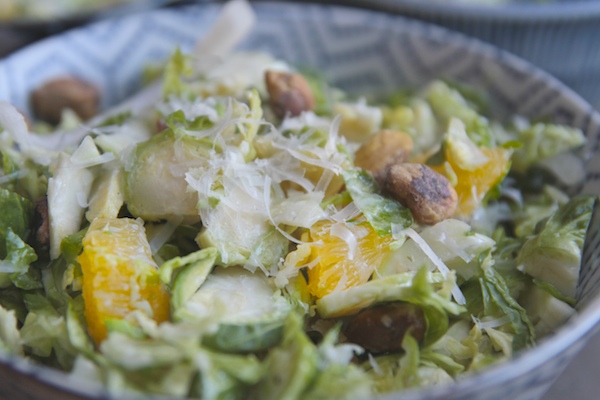 I like to walk the line with salads…but add nuts and cheese as a BABY STEP into healthier eating. I find that if I don't have those two requirements I'm not successful in reminding my body that vegetables are a worthier choice over cheese and crackers.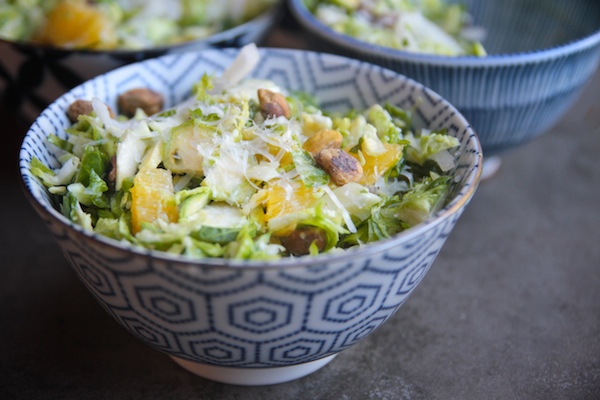 I do love vegetables. Especially ones that have crunch. This salad has all the things. Sweetness from the orange, crunch from the Brussels sprouts, saltiness from the Pecorino, crunch with the pistachios and BITE with the sliced red onion. It's a lot like my Addictive Brussels Sprouts Salad but ENHANCED!
And we're off!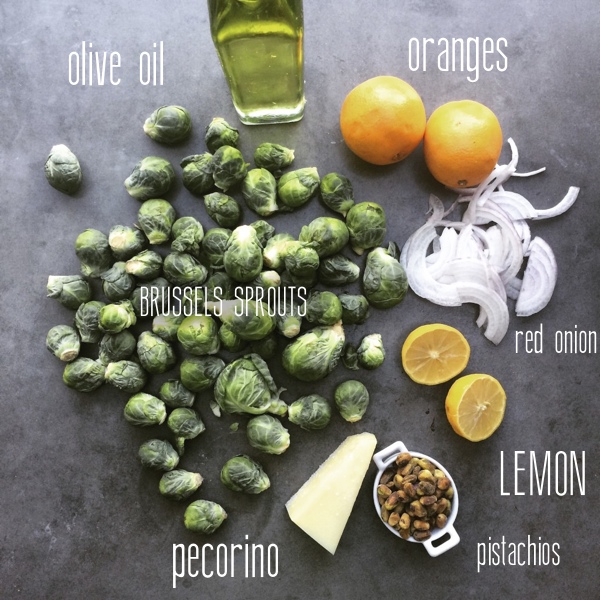 This salad will exploit your knife skills! We're gonna do some b-sprout shredding.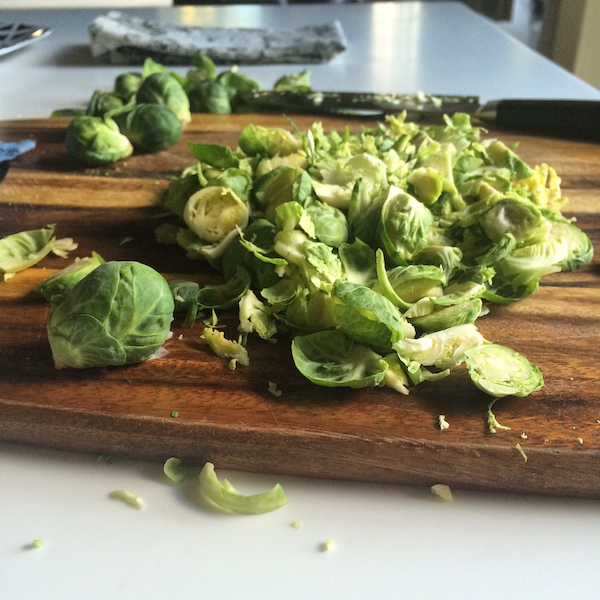 And some orange segmenting.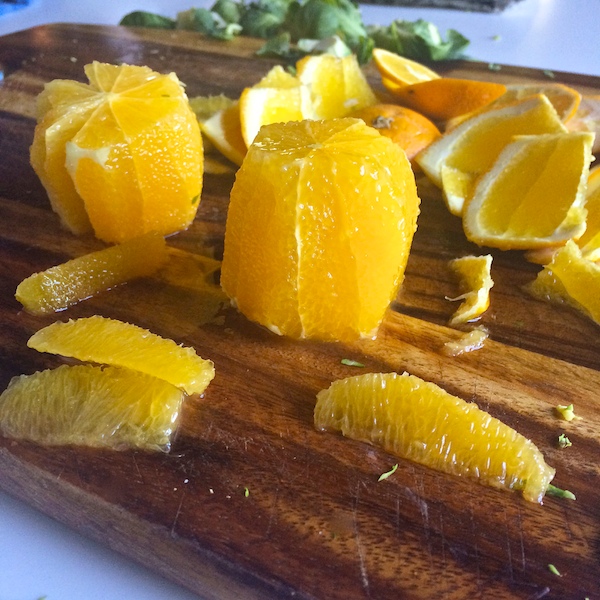 I made my segments even smaller. The more the merrier.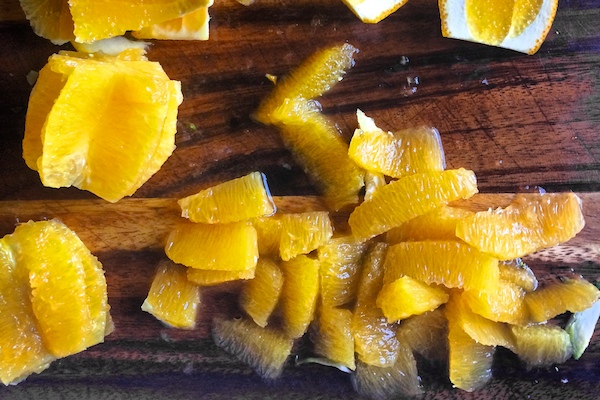 Cheese gets grated.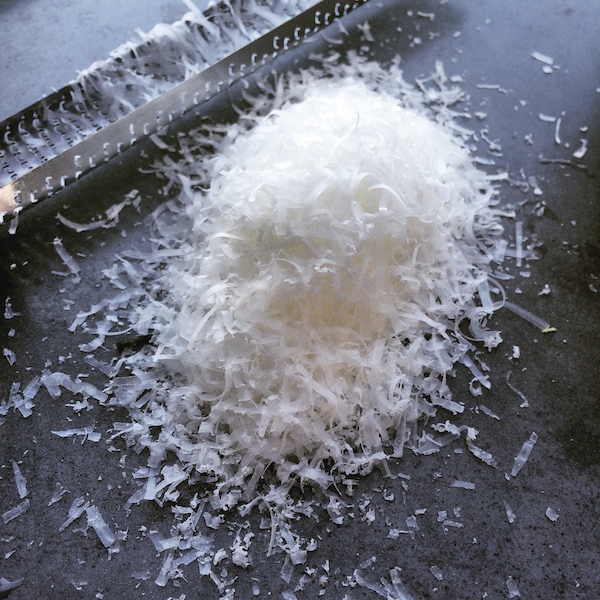 Dressing gets made.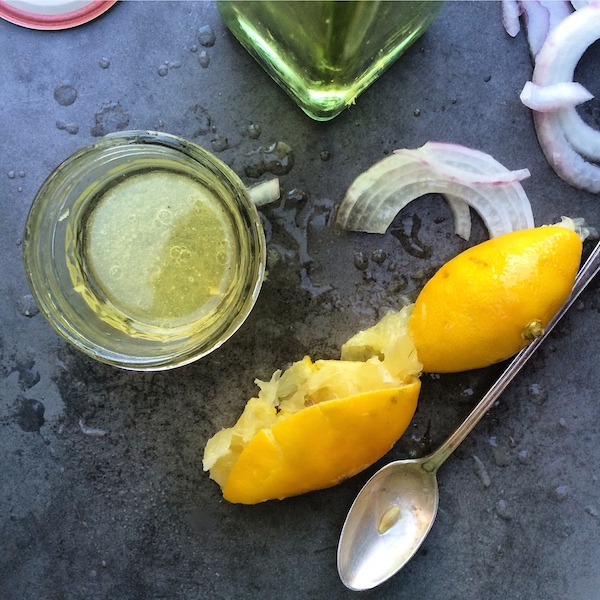 Dressing SHAKE.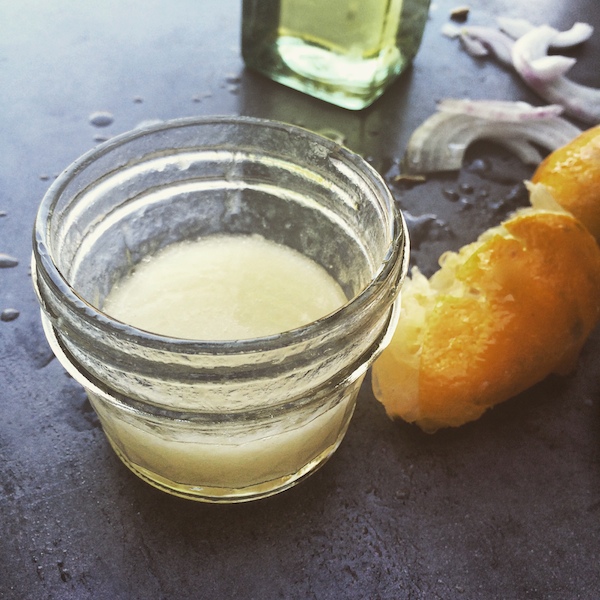 Salad is waiting for dressing.
Dressing enters the picture.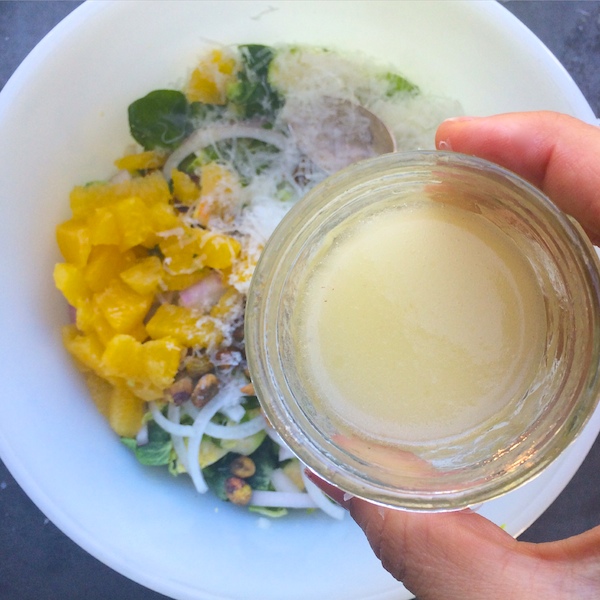 Toss toss.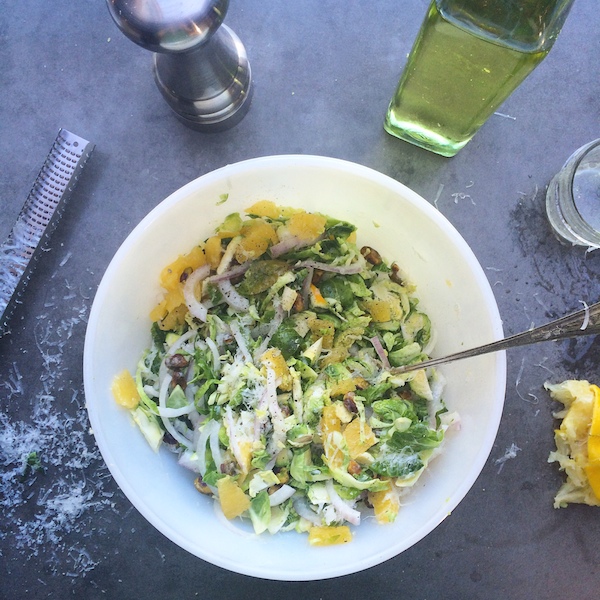 More cheese please.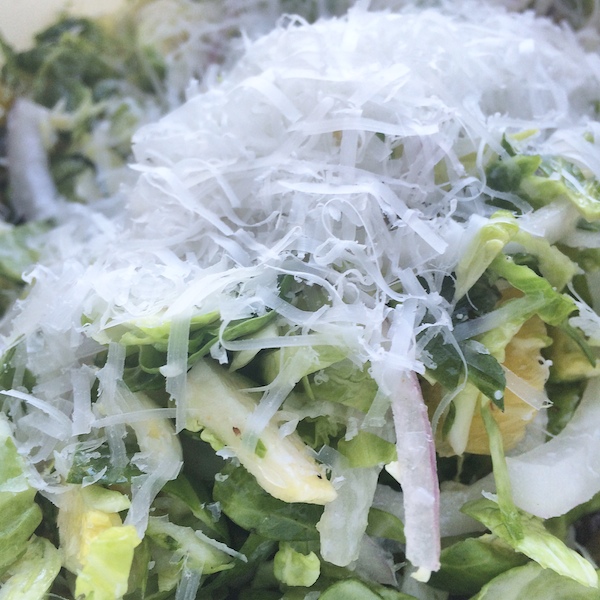 Serve it up.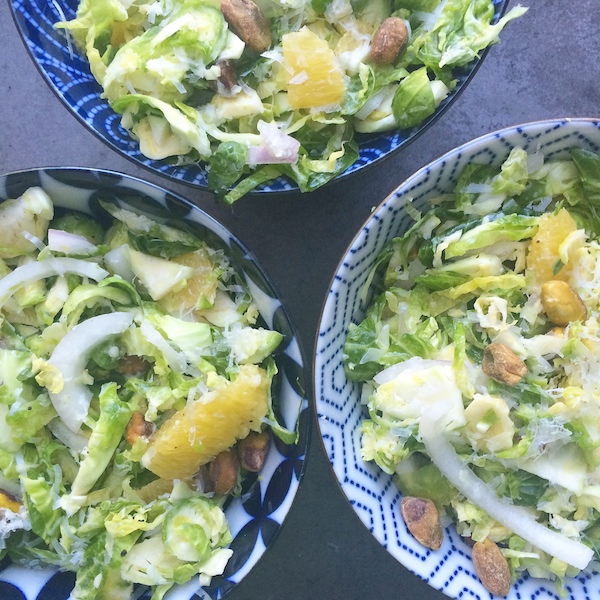 Eat it up!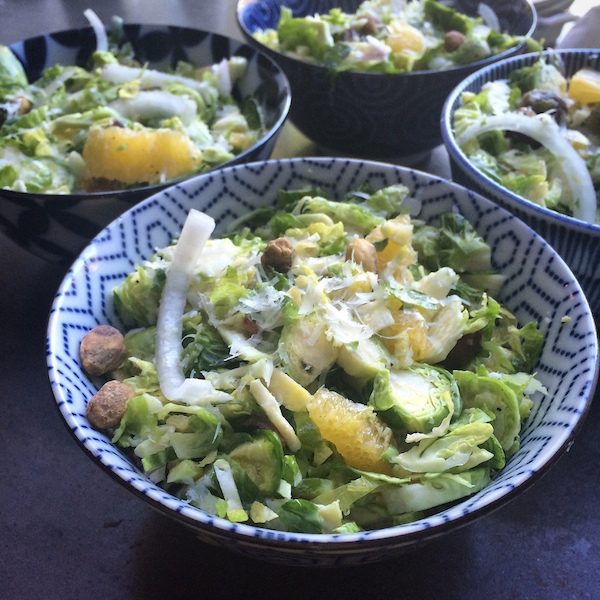 Also- HAPPY NEW YEAR to you!
Brussels Sprouts Salad with Pecorino & Oranges

recipe adapted from Sunset Magazine

serves 3-4

2 lbs. Brussels sprouts, trimmed and shredded
1/2 cup thinly sliced red onion
3 navel oranges, peeled and segmented
1/3 cup roasted salted pistachios
1/3 cup extra virgin olive oil
1/4 cup fresh lemon juice
1/3 cup plus 2 tablespoons grated Pecorino cheese
1 teaspoon kosher salt
1/2 teaspoon fresh cracked pepper

Put Brussels sprouts, red onion, orange segments, pistachios and 1/3 cup grated pecorino in a large bowl. In a small bowl or jar whisk olive oil, lemon juice and the salt & pepper together. Drizzle dressing onto the salad and toss well to coat. Serve in bowls and garnish with remaining grated Pecorino cheese.