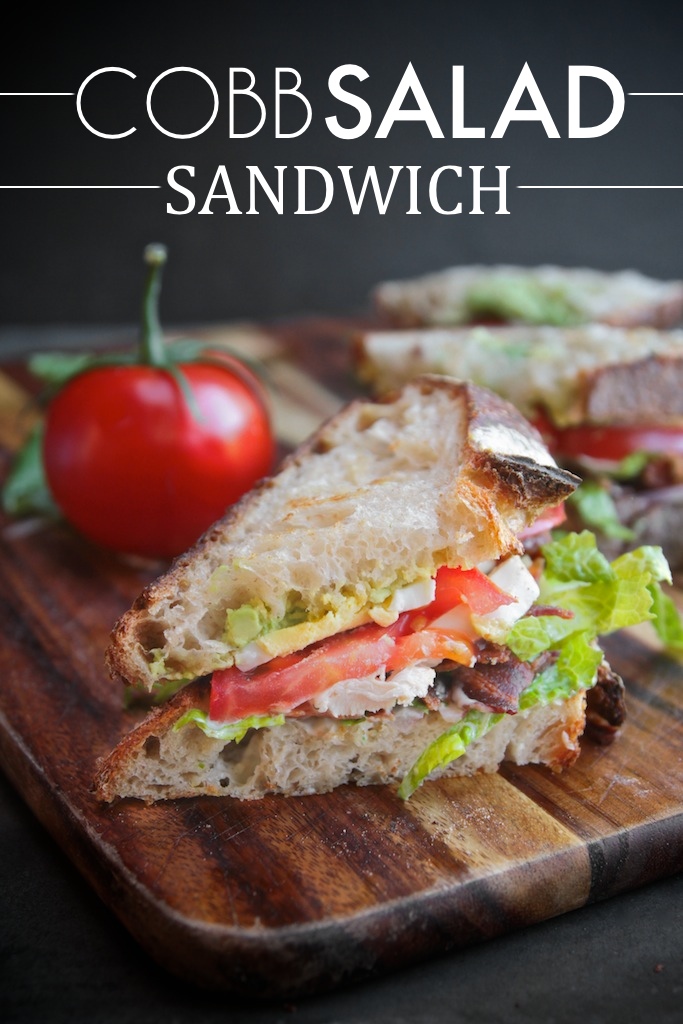 Sometimes you want a salad…and sometimes you want a sandwich and sometimes you WANT them both.
Enter the COBB SALAD SANDWICH.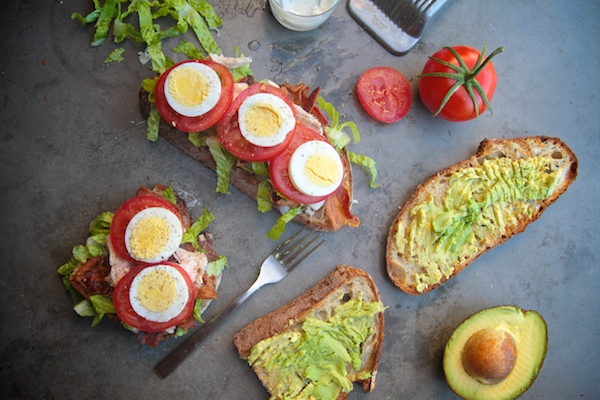 I bought blue cheese dressing recently. It's been awhile since I had it. I stopped eating it when I was pregnant with Cooper and it took me years to start liking it again. The mind is such a weird thing, isn't it? It's back in my world again and I had to figure out what to do with a jar besides eat salad every night. So, I put it on a sandwich. This here is the sandwich!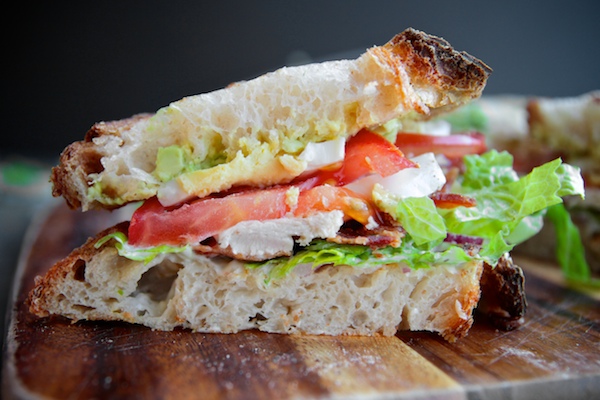 We take the main ingredients of a Cobb salad (bacon, chicken, blue cheese, egg, tomato, lettuce, onion & avocado) and we consolidate and sandwich them between two beautiful crunchy/doughy pieces of toast. It's a sandwich, it's a salad it's a sandwich salad of my dreams! I'll have you know that we demolished ours in record timing.
And we're off!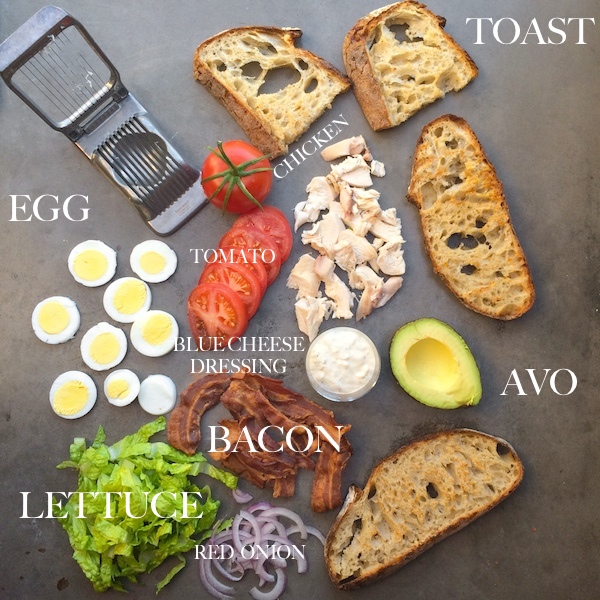 We're making two sandwiches here.
We take the blue cheese dressing (I like Toby's!) and smear it on one side of the sandwich.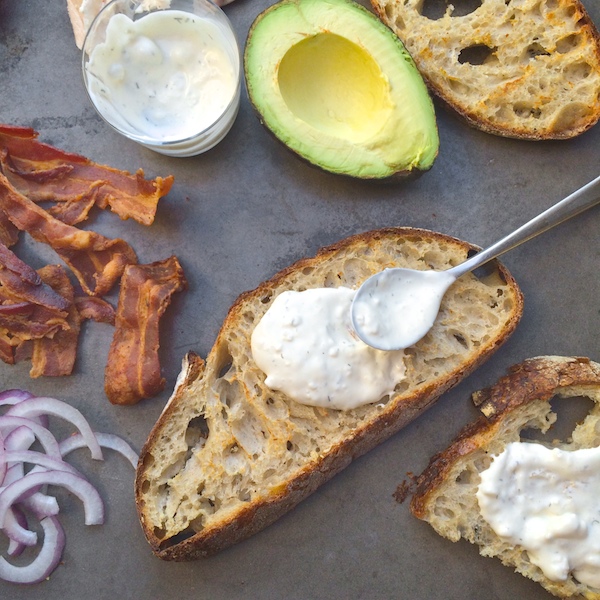 We top that with onions. We're nestling them in there.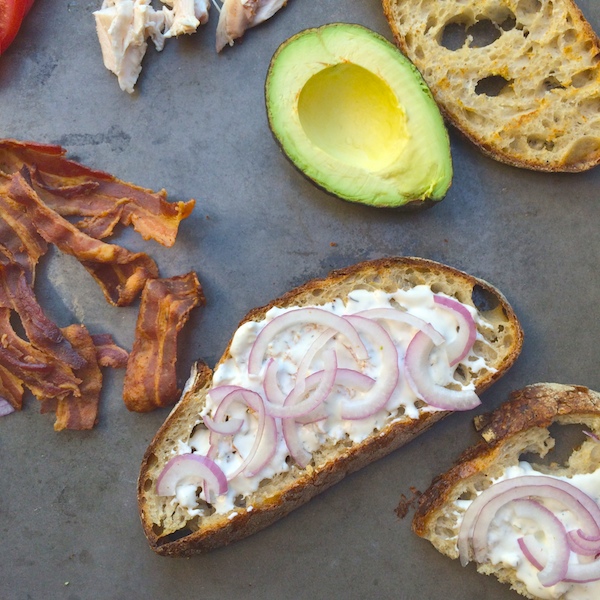 We take the other side and smash the avocado into the other sides.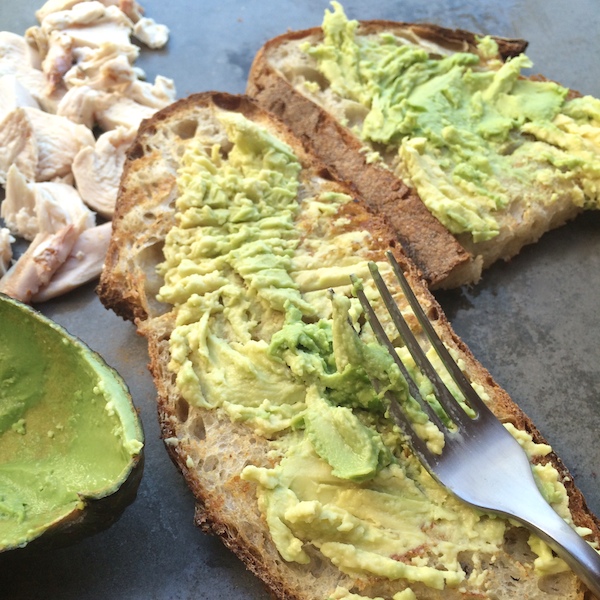 On the side with the blue cheese, we smoosh in the lettuce.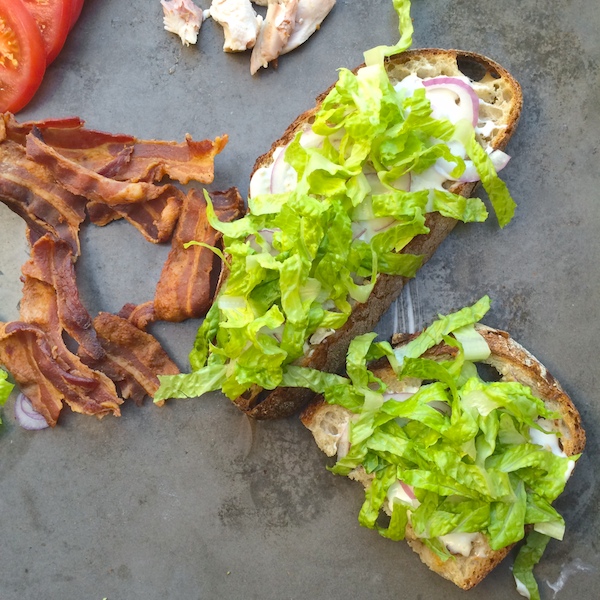 Followed by bacon.
I like my bacon crispy.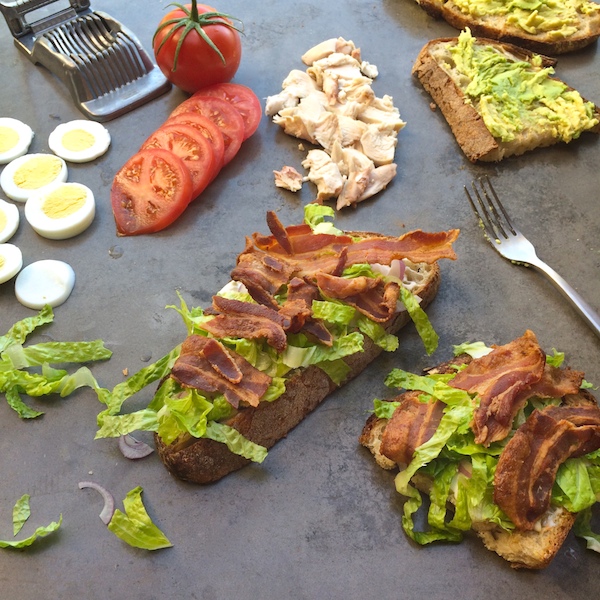 Place the chicken on top.
Tomatoes and egg go on top followed by black pepper. And we SMOOSH.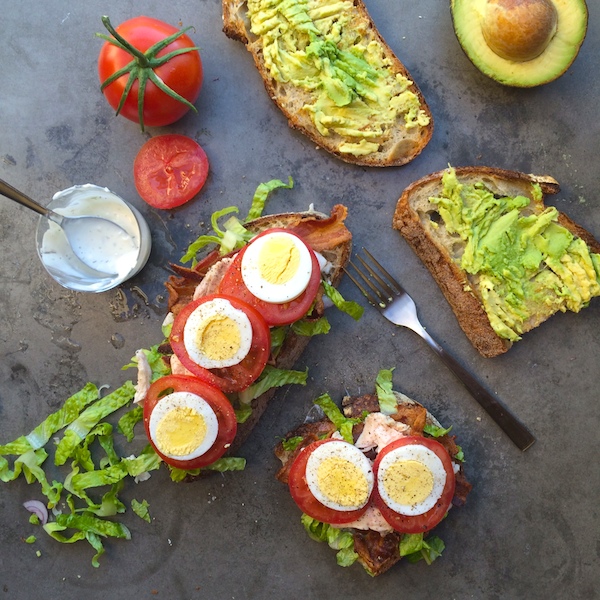 Wait… let's look at it again. YES.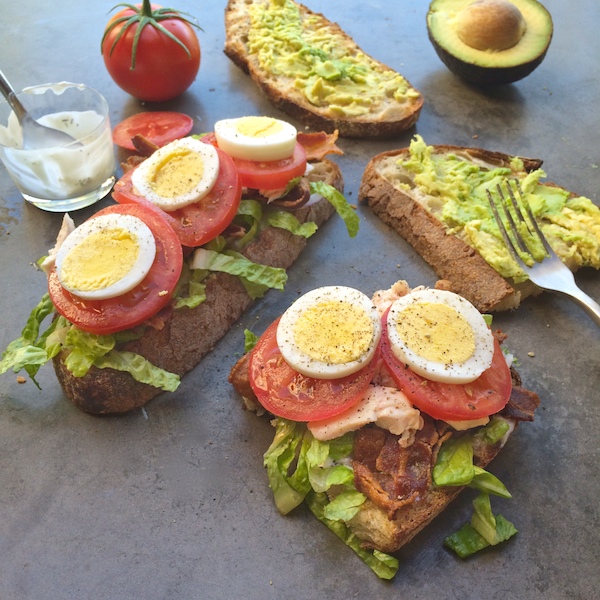 And we're GOLDEN.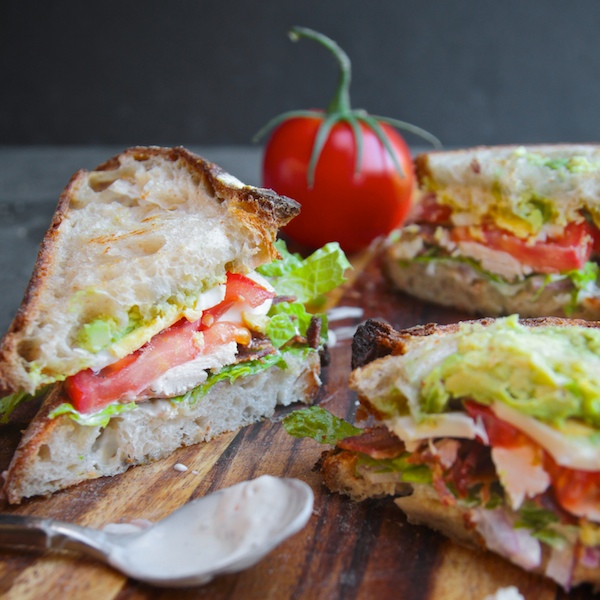 Who needs a salad when you can have a sandwich!?!
Cobb Salad Sandwich

makes 2 sandwiches

4 slices toasted sourdough bread
4 tablespoons blue cheese dressing
1/4 red onion, thinly sliced
1/2 avocado
2 cups shredded romaine lettuce
2 vine ripened tomatoes, thinly sliced
1 hard boiled egg, thinly sliced
1 cup chopped rotisserie chicken
4 -5 slices cooked bacon
freshly cracked pepper

Place toasted bread on a flat surface. Smash 1/4 avocado onto the other pieces of toast with a fork and set aside. Spread two tablespoons of blue cheese dressing onto the other two slices of toast and top with red onion and lettuce. Top with chicken, then bacon followed by a few slices of tomato and sliced hard-boiled egg. Season with freshly cracked pepper and lay the other two slices (coated with avocado) on top to make a sandwich. Cut in half and serve immediately.