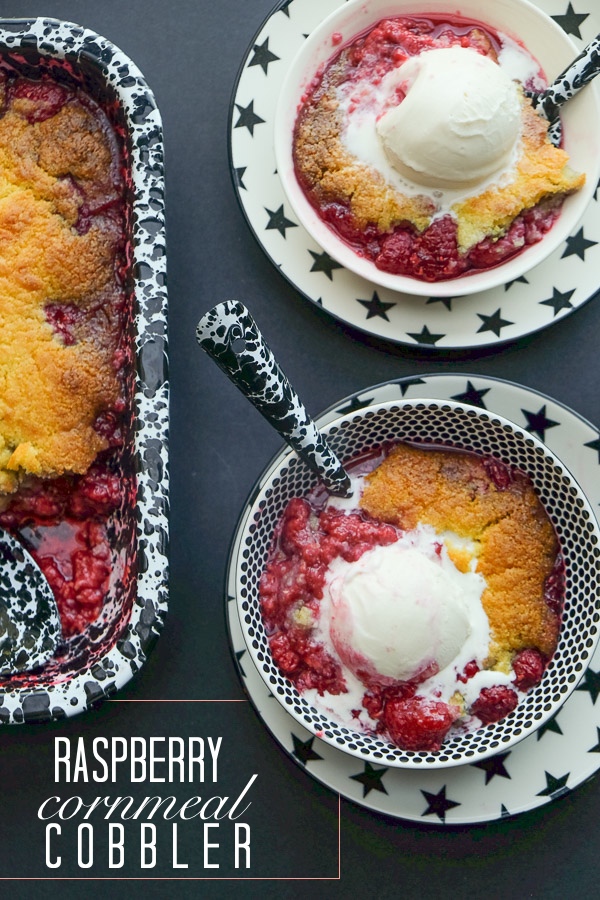 Raspberries are one of my favorite fruits. I could seriously eat three pints in one sitting if given the chance.
I probably have.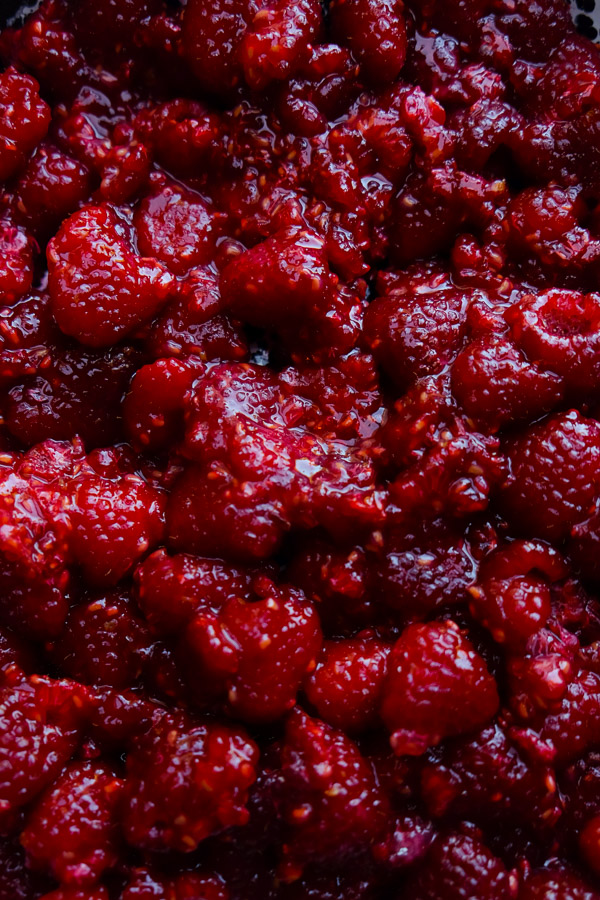 I recently bought The Broad Fork Cookbook  after seeing Hugh Acheson talk at the Food & Wine event Aspen. ASSSSSSSPEN. I can't say that word without an accent. I have mad respect for a chef who carries around a journal to write & draw in. Oh and he also wears crazy socks. So, yeah. Big fan. Also, this cookbook is all about vegetables so thanks for speaking my love language, Hugh.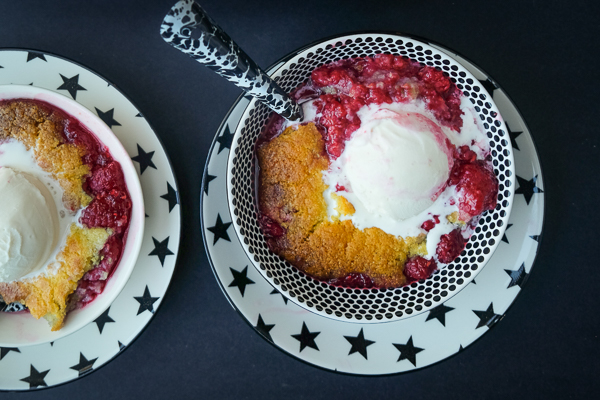 This cobbler is exceptional. It's alllllllll about the cornmeal. It's like a cross between gooey cornbread and a cobbler and underneath you'll find lemon scented juicy hot raspberries.  I know what you're having for breakfast this week! Scoop a little into your Greek yogurt this week or just stand over your kitchen counter and eat the cobbler out of the pan with a spoon. It's what I did.
Let's gather our ingredients.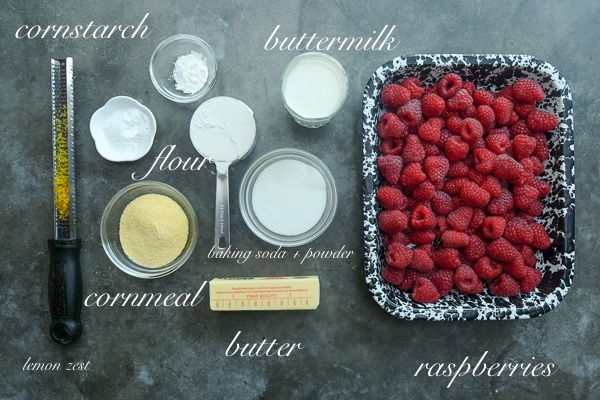 First we macerate the raspberries. This takes an hour. I didn't read the recipe before I started and was like OHHHHHH well then, I'd better hurry or I'm gonna lose light to take these photos with.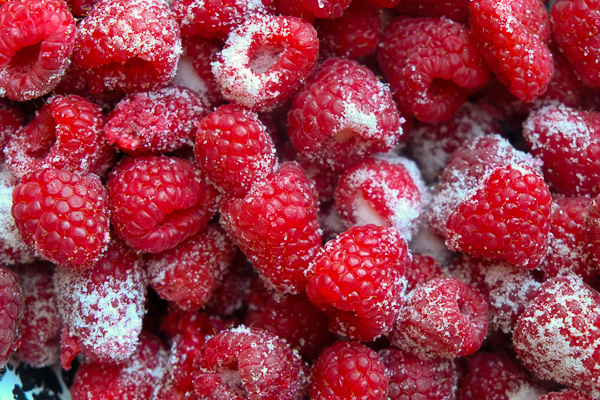 The dough comes together in a food processor!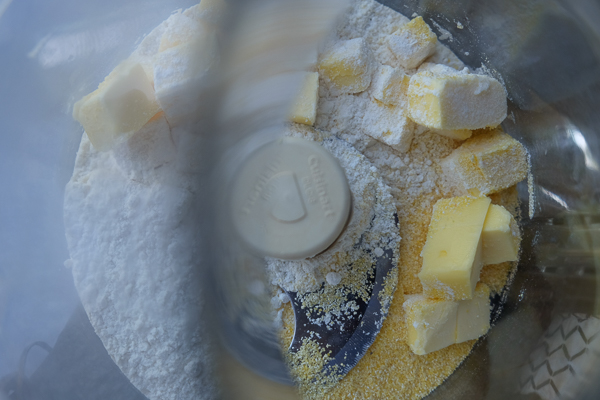 Butter is in small pieces.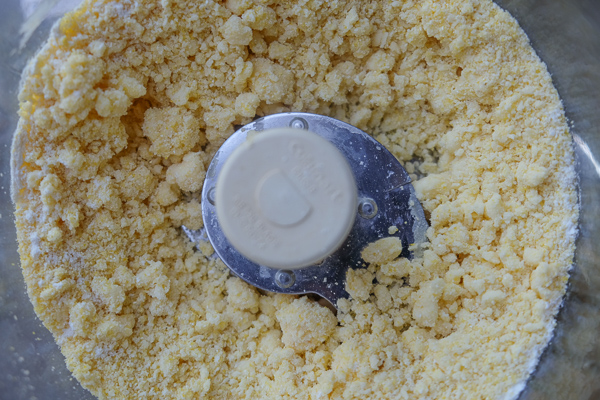 Buttermilk goes in.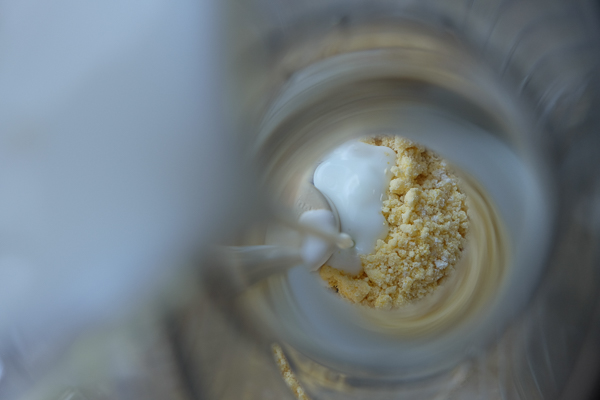 The dough is a little wet.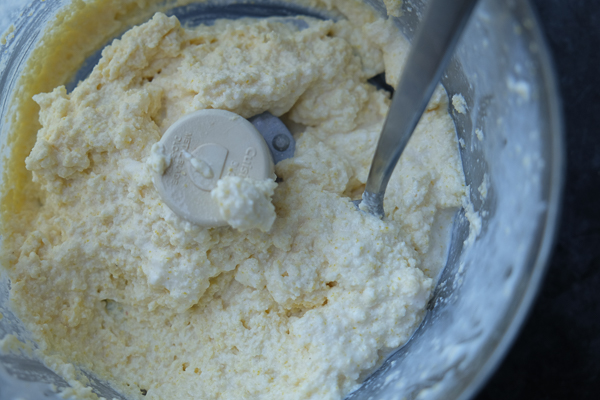 Raspberries are macerated.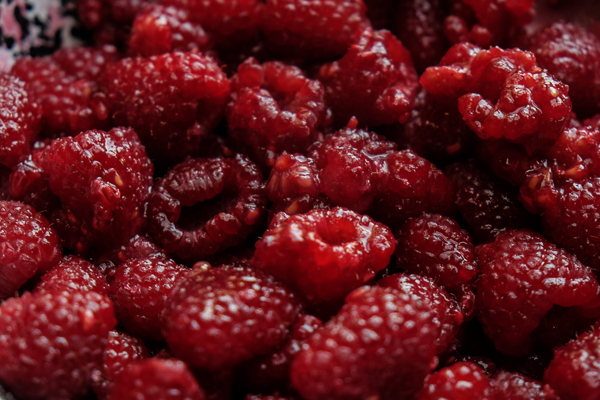 Let's mix the lemon zest + cornstarch in.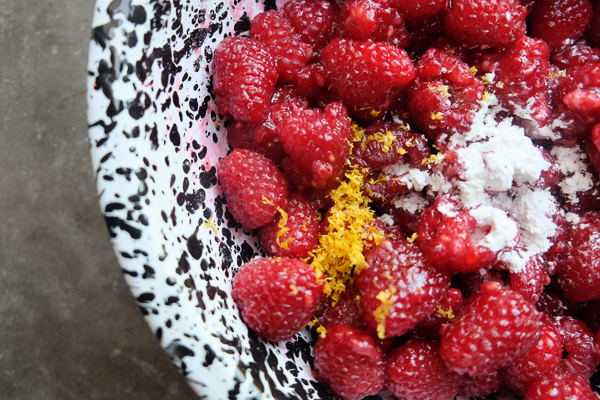 Batter on top!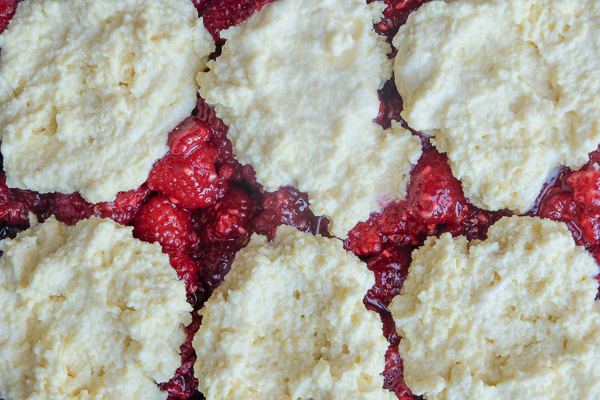 Dotted.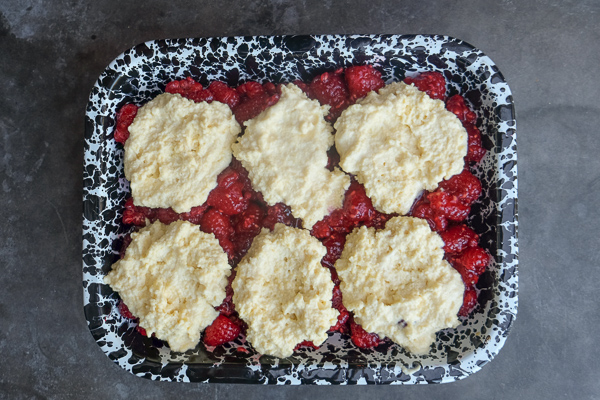 Off to the oven.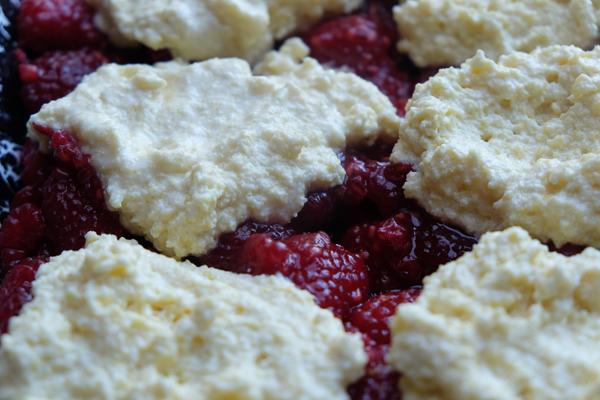 RAWR.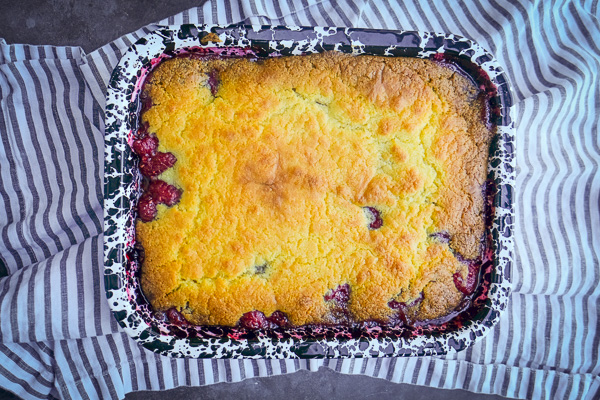 With ice cream!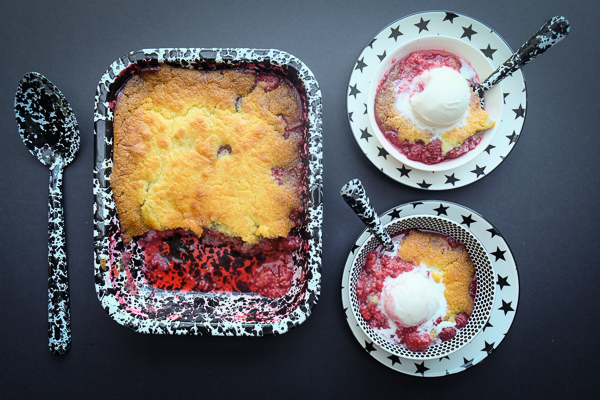 Oh. Served HOT with ice cream.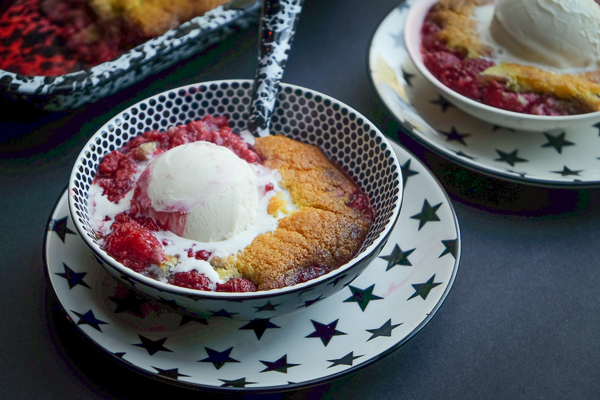 Because YUM.
Speaking of raspberries and summer desserts, you might like these recipes from the archives:
Raspberry Cornmeal Cobbler

serves 6

recipe slightly adapted from The Broad Fork Cookbook

3 pints fresh raspberries
1/4 cup plus 1 tablespoon sugar
1/2 cup all-purpose flour
1/4 cornmeal
1 teaspoon baking powder
1 teaspoon baking soda
1/4 teaspoon sea salt
1 stick cold, unsalted butter, diced
3/4 cup buttermilk
1 teaspoon grated lemon zest
1 1/2 teaspoons cornstarch

Preheat oven to 350F.

In a medium mixing bowl, combine the raspberries with 1/4 cup sugar and set aside to macerate at room temperature, about 1 hour.

While the raspberries are macerating, assemble the biscuit dough: In a food processor, combine the flour, cornmeal, baking powder, baking soda, remaining 1 tablespoon sugar and the sea salt. Pulse to combine and then add the butter. Pulse until the butter has flaked into small pieces. Add the buttermilk and pulse until just combined. Remove the dough from the processor and set aside.

Add the lemon zest and cornstarch to the raspberries, stir to combine, and place the mixture in a 6 x 8 inch baking dish. Dollop spoonfuls of the biscuit topping over the raspberries. Bake for 35 minutes, or until the topping is golden brown and the fruit is bubbly. Serve warm, or at room temperature.