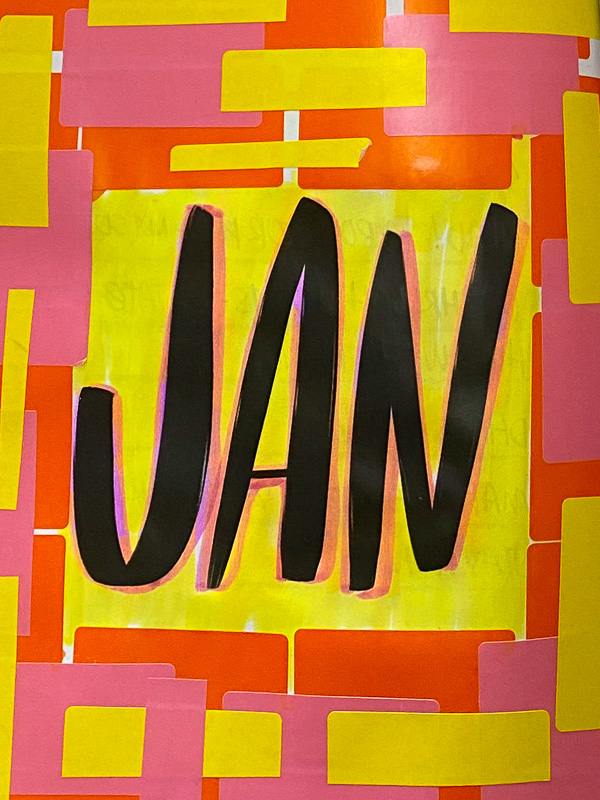 Currently January 2023
Hello friends! January was a long one, huh? I really enjoyed the fact that the month started on a Sunday. It just felt RIGHT!
This month I had a lot going on!
Here's what my January spread looks like in my Currently Workbook.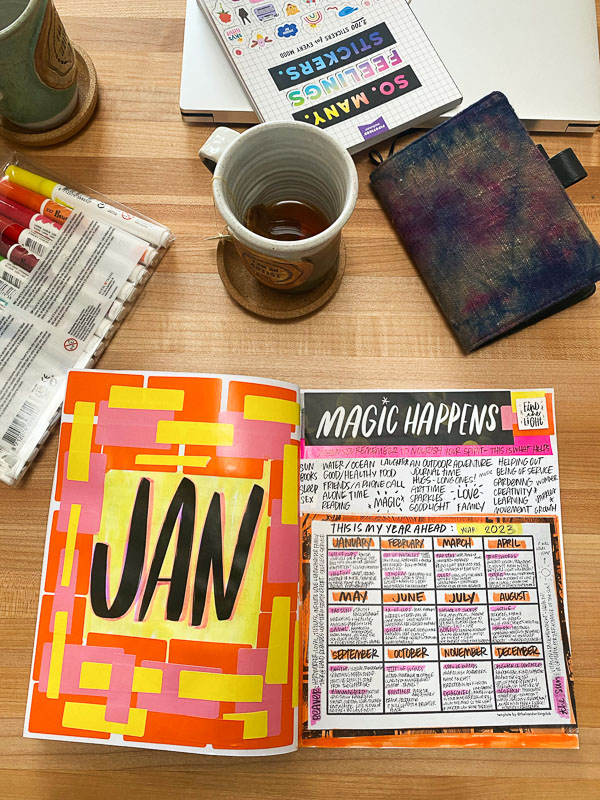 My word for 2023 is Nourish. I wrote down the things that help nourish my spirit.
I also included my Yearly Tarot Card so I can refer to it throughout the year!
(you can see all of my January Currently Workbook pages here!)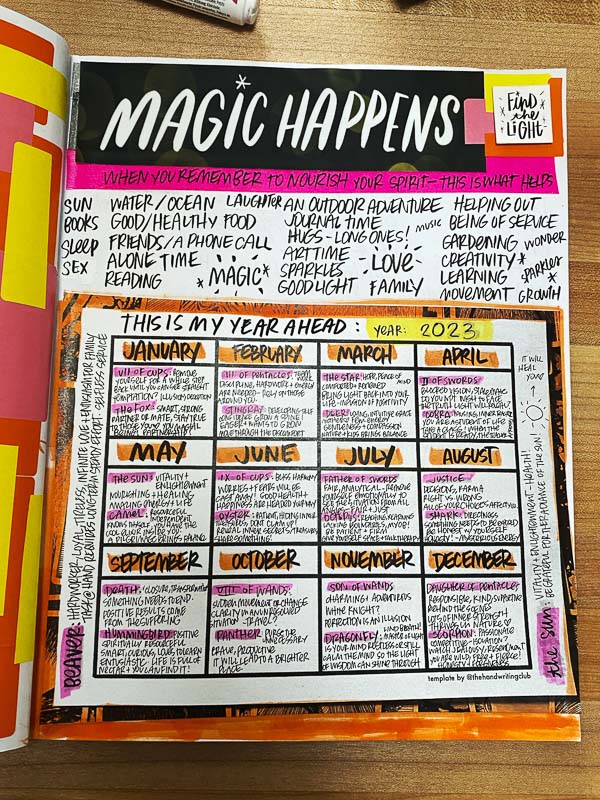 Overview!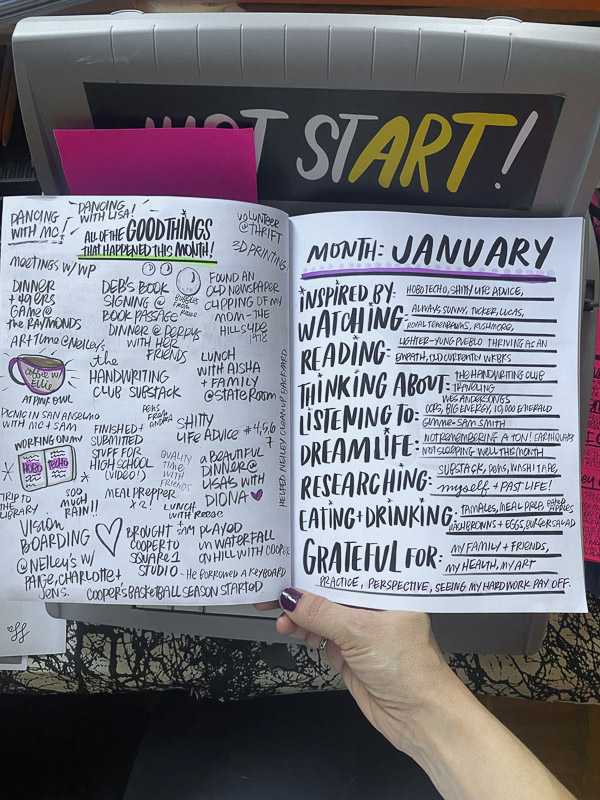 Good things that happened this month!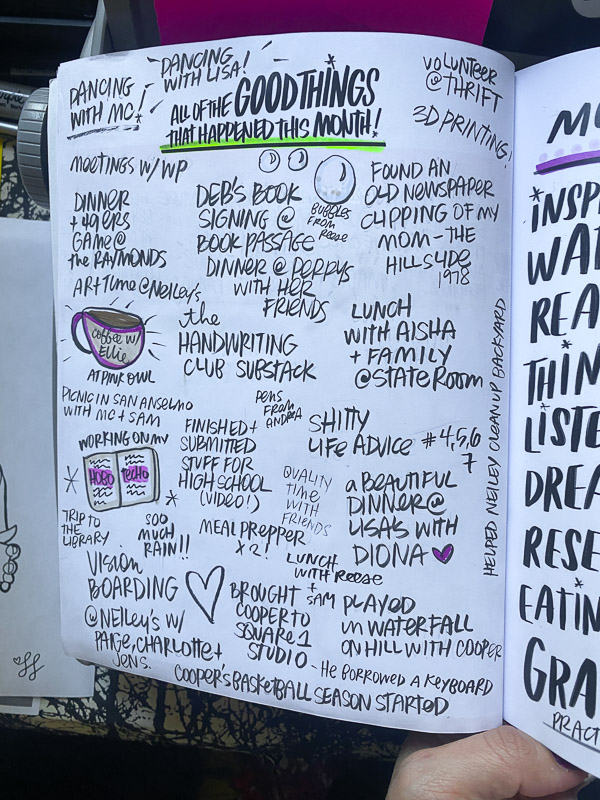 What the month was like.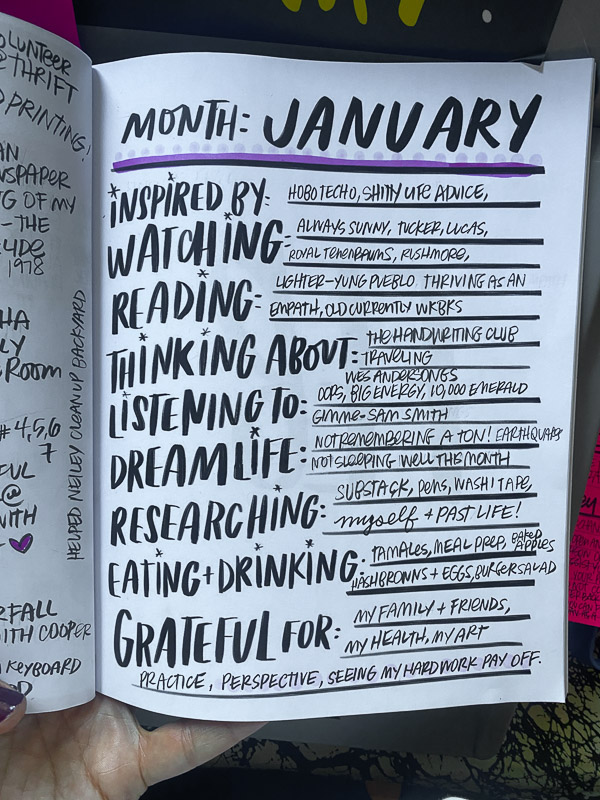 Let's break it down!
Inspired By:

Cleaning! I shared my favorite kitchen cleaning supplies in January!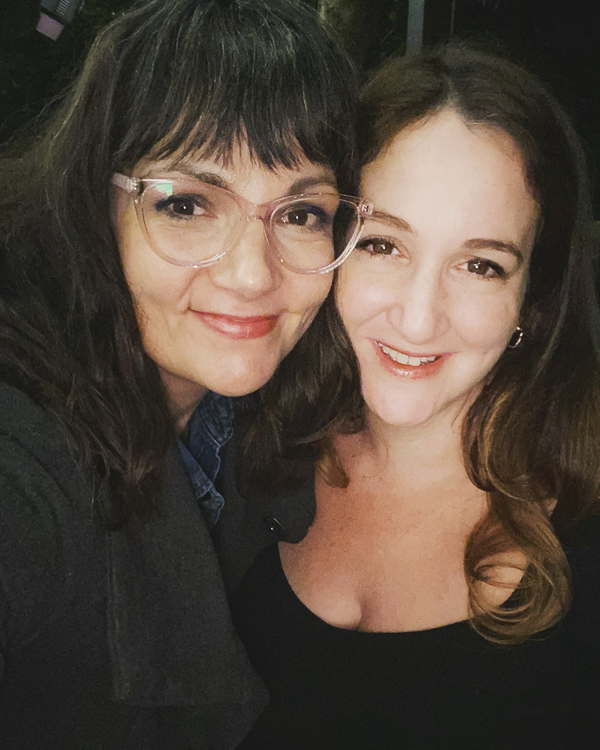 I got to visit with Deb! She was here in Marin for a book signing and we had dinner. SO FUN!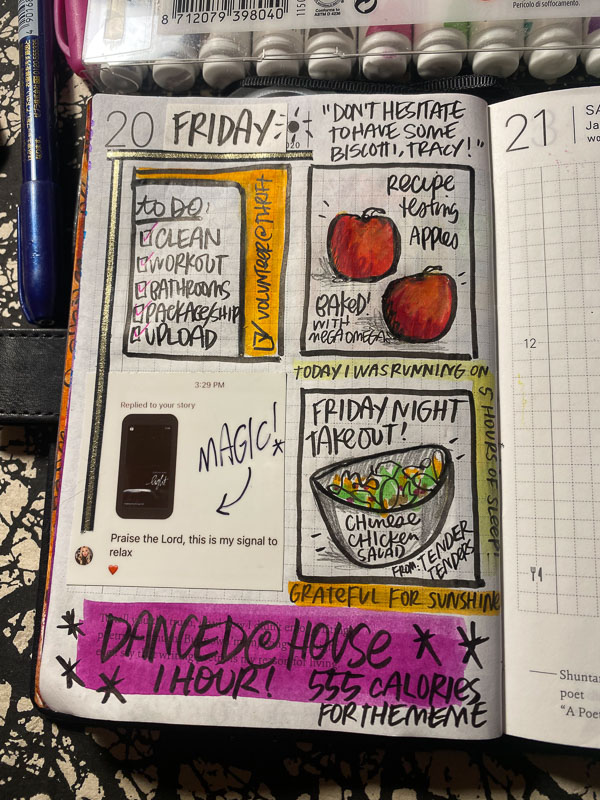 This month I started working in a hobonichi techo
as a daily art practice/journal and it's been really inspiring me!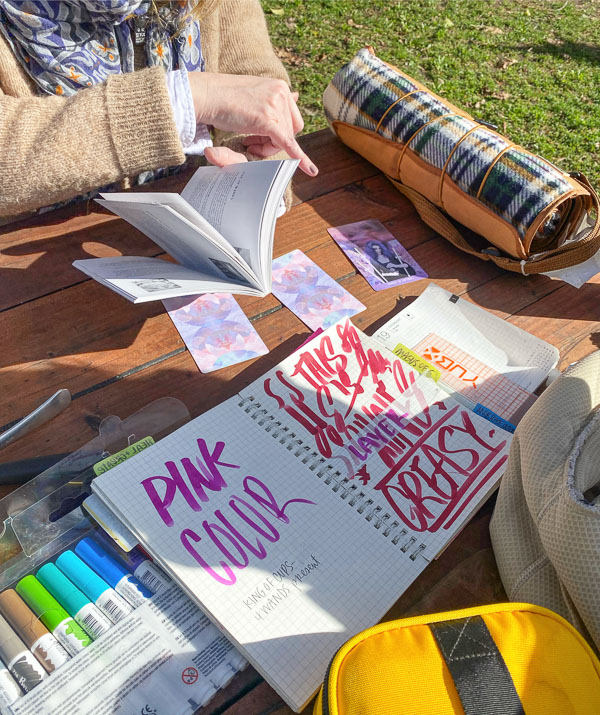 I had a lot of good friend visits this month. Feeling grateful for that.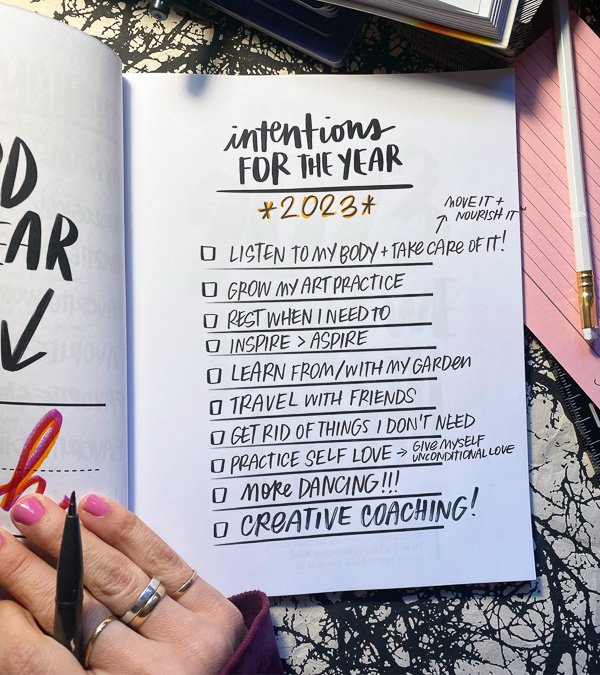 Goals for the year include: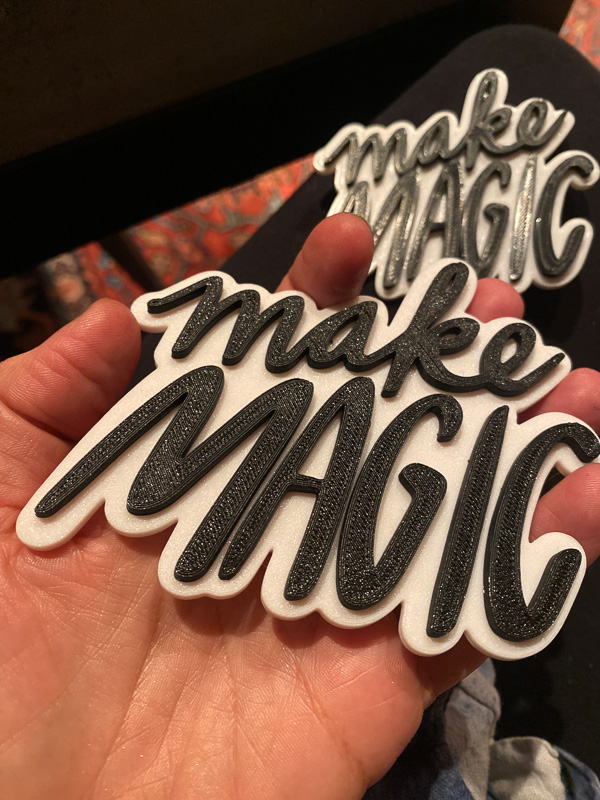 Casey got a 3D printer for Christmas and has been making me things!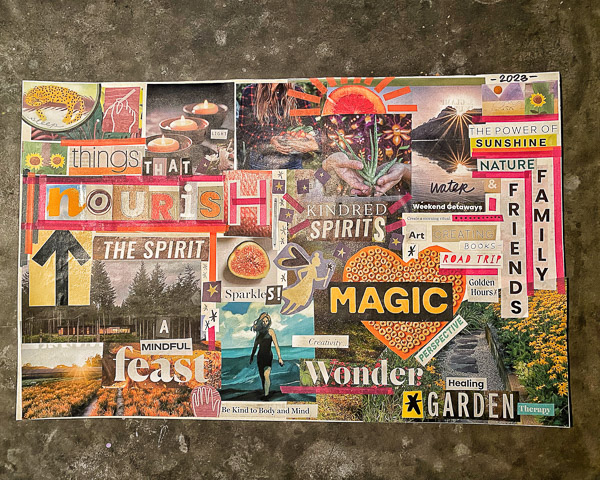 Vision boarding at Neiley's for 2023.

I made an effort to move at least 4 times a week in January! My monthly printable helps keep me accountable. It's very satisfying to mark off days when you complete them!
Watching:
Tucker
Lucas
Always Sunny in Philadelphia
Rushmore
Royal Tenenbaums
Reading:
Lighter- Yung Pueblo
Thriving as an Empath
Thinking About:
my life
a vacation/traveling
The Handwriting Club
how Cooper will be in high school soon
Listening To:
Cooper likes to listen to this when I pick him up.
I like to listen to this while I'm doing computer work.
This too.

This playlist is very good!
I miss Flight of the Conchords so I've been listening to this!
Currently loving:
Dream Life:
I'm dreaming but I keep forgetting and I keep forgetting to put my dream journal next to me so I can use it when I wake up. This whole month my sleep was off. I am maxing out ta 6 hours of sleep at night. Waking up at 5. I am wondering if my body is getting ready for Spring!
Eating/Drinking:
This month I got back on the meal prep routine. With all of the shipping from my Etsy shop and keeping up with the holidays, meal prep is unfortunately the first thing to go. It helps me be more mindful of what I'm eating and prepares me for whatever life throws at us each week.
Here's another meal prep!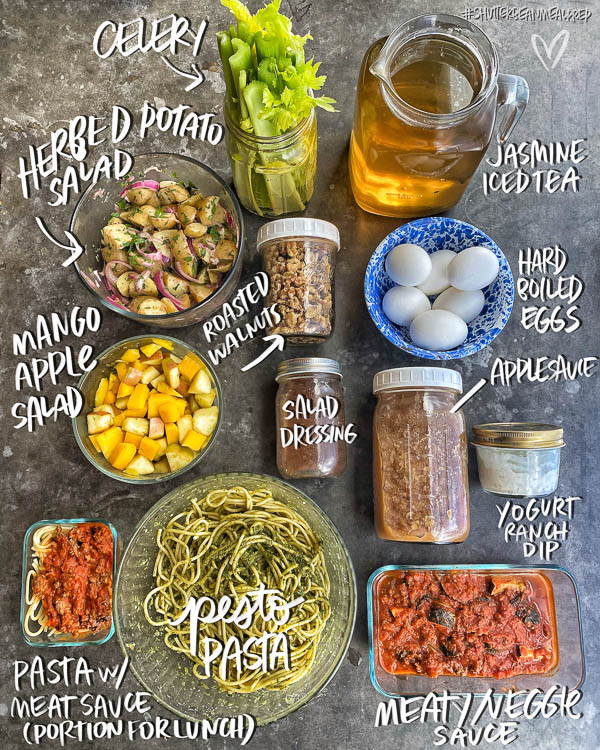 This one was full of good things!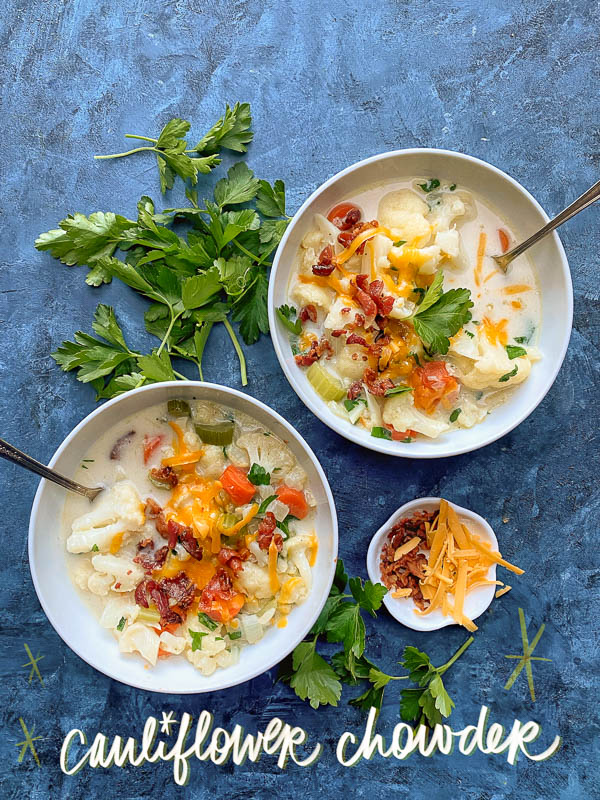 I made Cauliflower Chowder for the blog this month!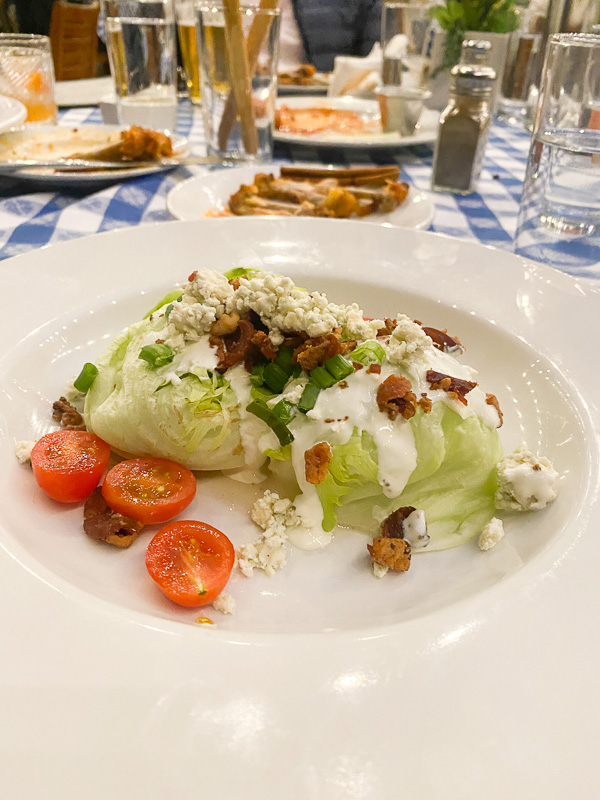 Had an amazing iceberg wedge salad with Deb at Perrys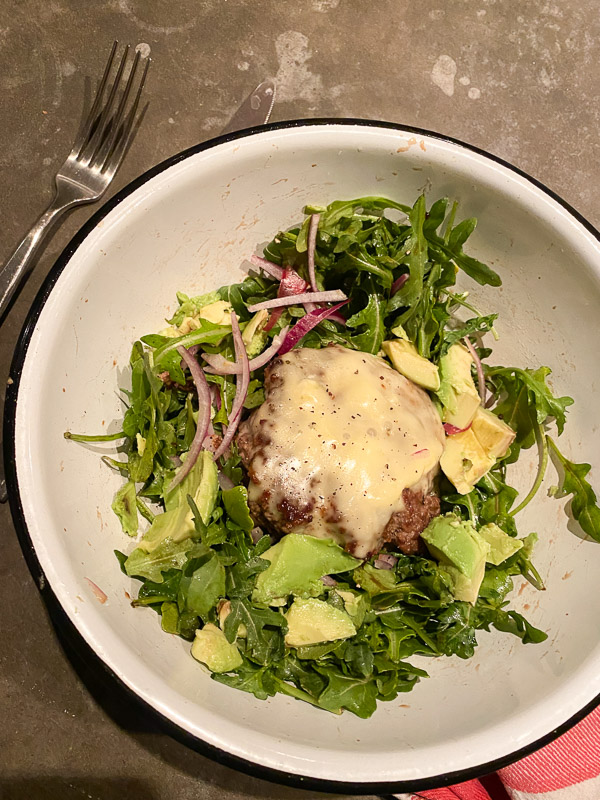 Things I've been eating lately. Burger salads.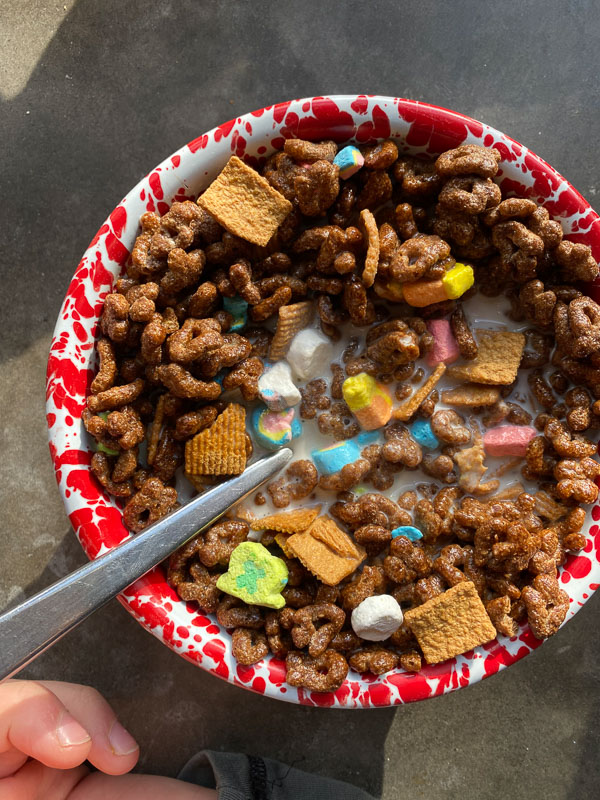 General Mills sends us fun cereals. This was a S'mores mix that had Golden Grahams in it with Lucky Charms marshmallows. Cooper always gets excited when a box arrives.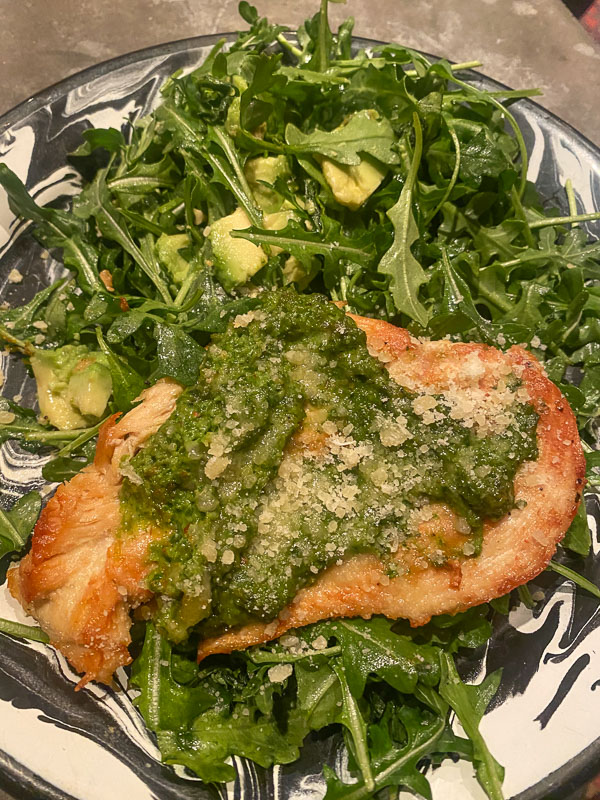 Playing with pesto- had a good pesto chicken salad with avocado and arugula.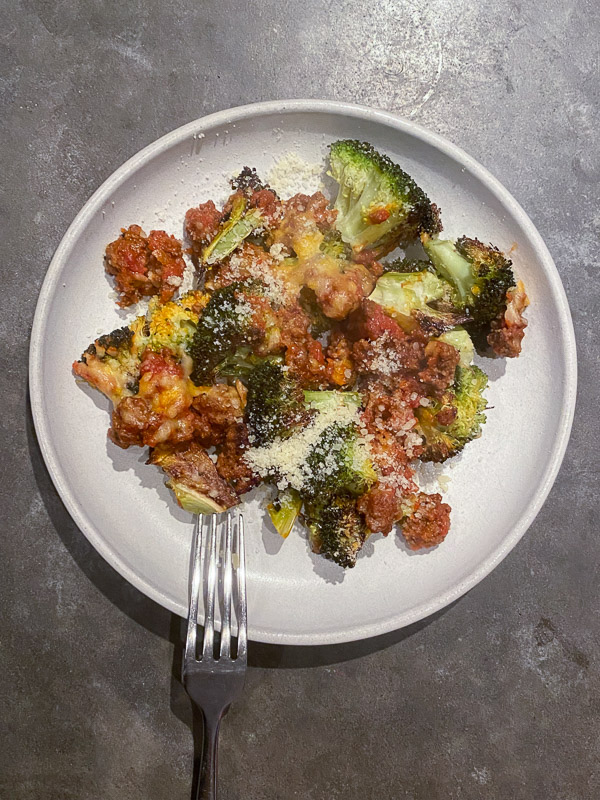 Playing around with broccoli.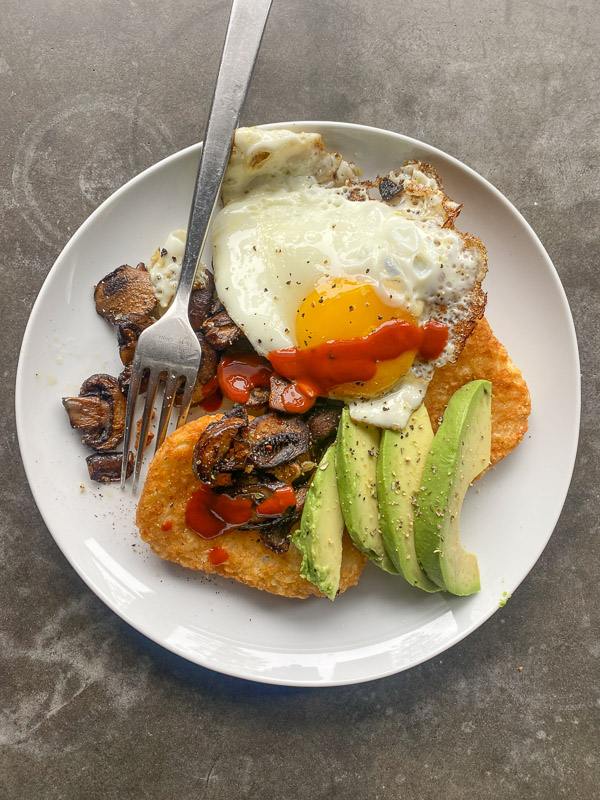 The day I had mushrooms in the house.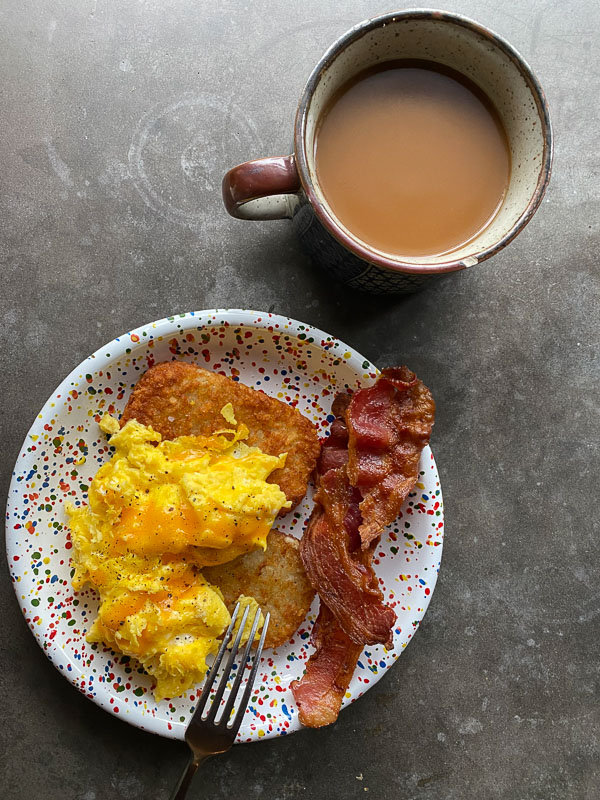 My child will wake up for bacon. He still won't eat eggs…
Grateful For:
friends
family
my health
being able to make it work
the light of my Mom lives on
Self Portrait for January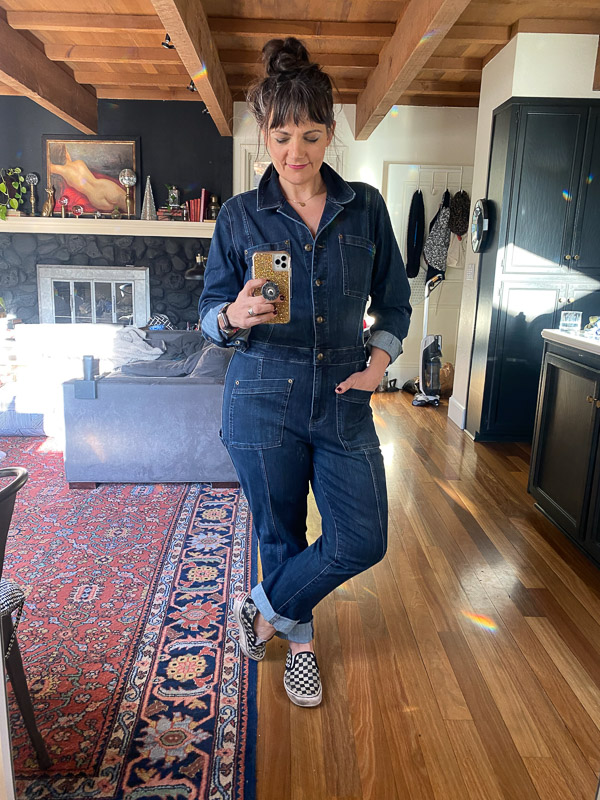 I hope your February is off to a great start!
DIP INTO THE PAST:
Wishing you a great February.

Check out The Handwriting Club on Substack for more handwriting and creative adventures!