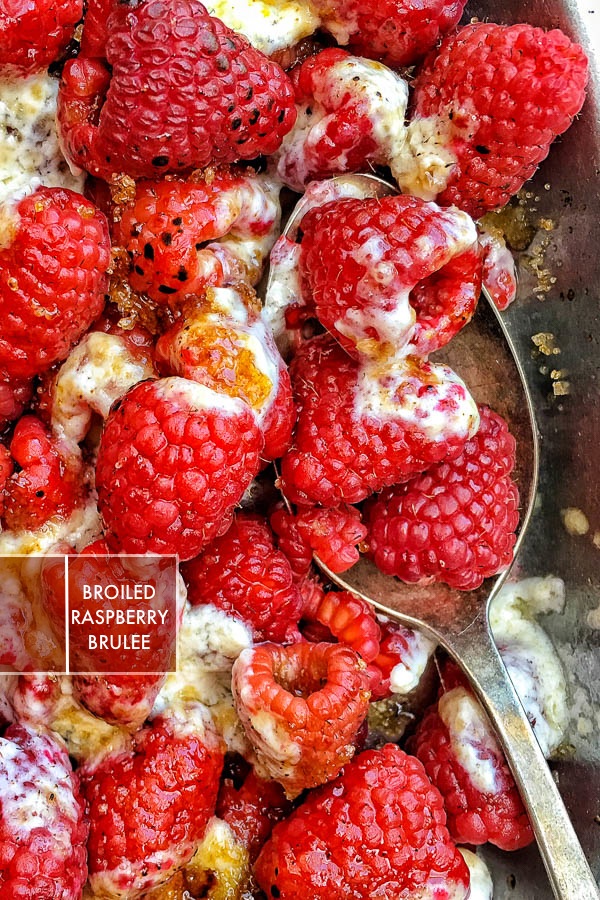 I turned the oven on this week. It was only on for like five minutes, though. That counts as cooking, right?  I was flipping through the recipes of Real Food Fast by Nigel Slater (it's a good one!) and found this really simple idea.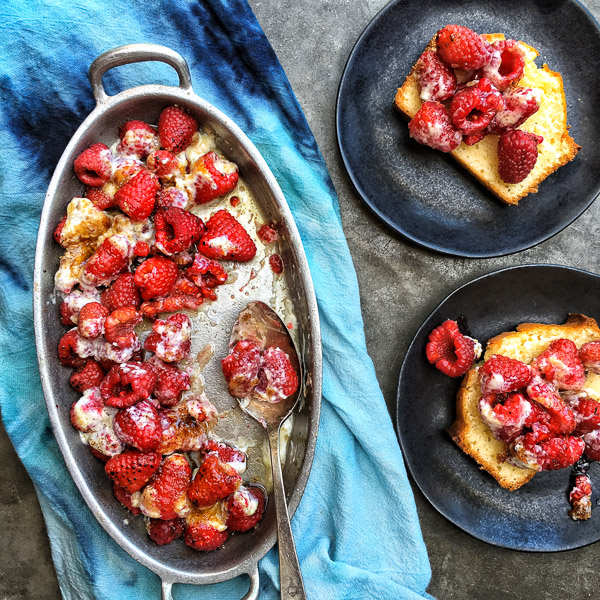 Mascarpone, raspberries and sugar. That's it. Put it all under a broiler and you have a warm, creamy raspberry dessert.
I put the bursting berries on this simple cake, but you could also pair it with ice cream or cookies. Simple summer dessert at your fingertips. There you have it- Broiled Raspberry Brûlée! Oh and for another REALLY simple dessert recipe, try my Strawberry Crumble.
Let's gather our THREE ingredients.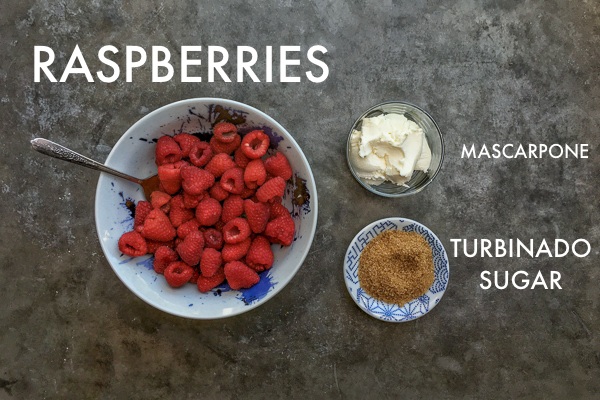 Mascarpone + raspberries.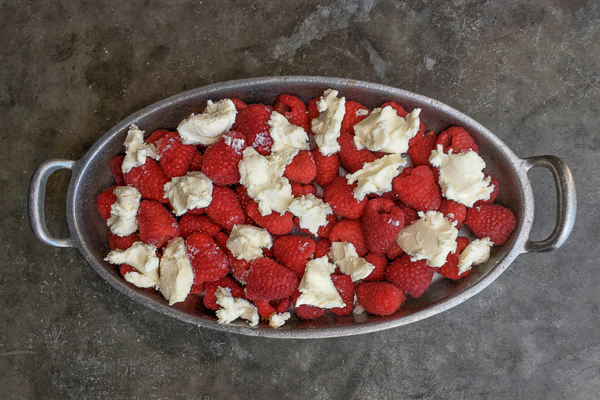 Sugar sprinkled on top.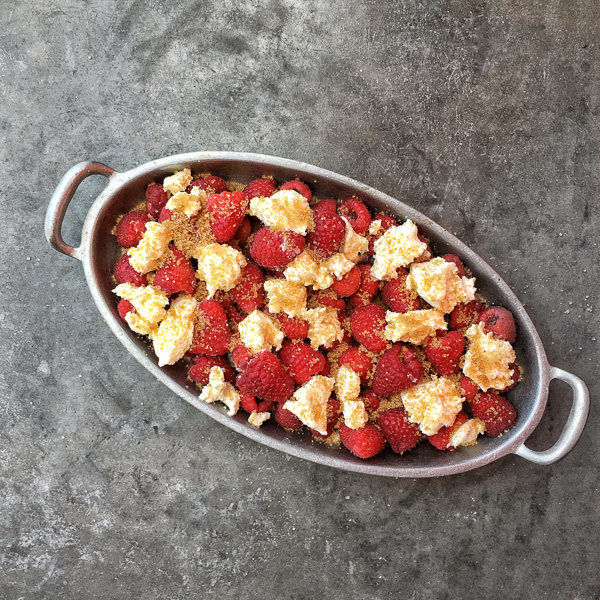 Hello, broiler.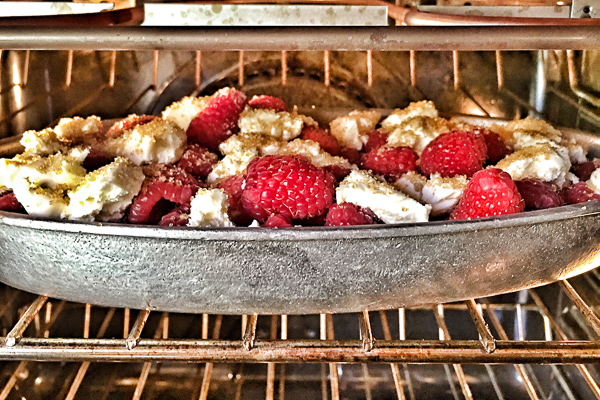 GAHHHHH.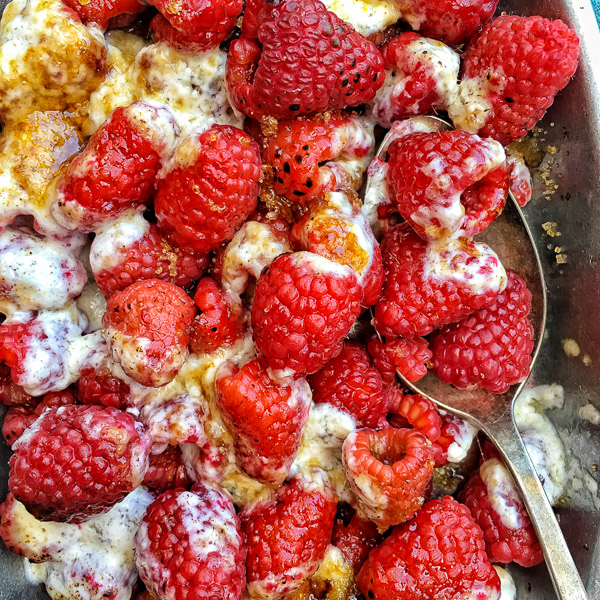 Oh look! There's cake.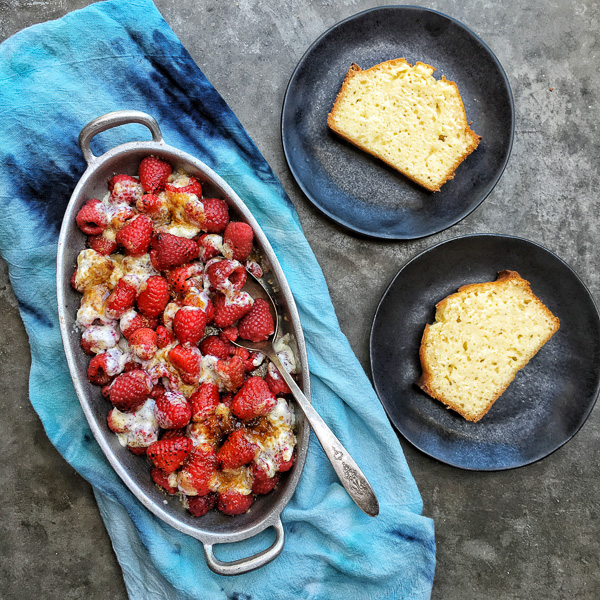 Don't mind if I do.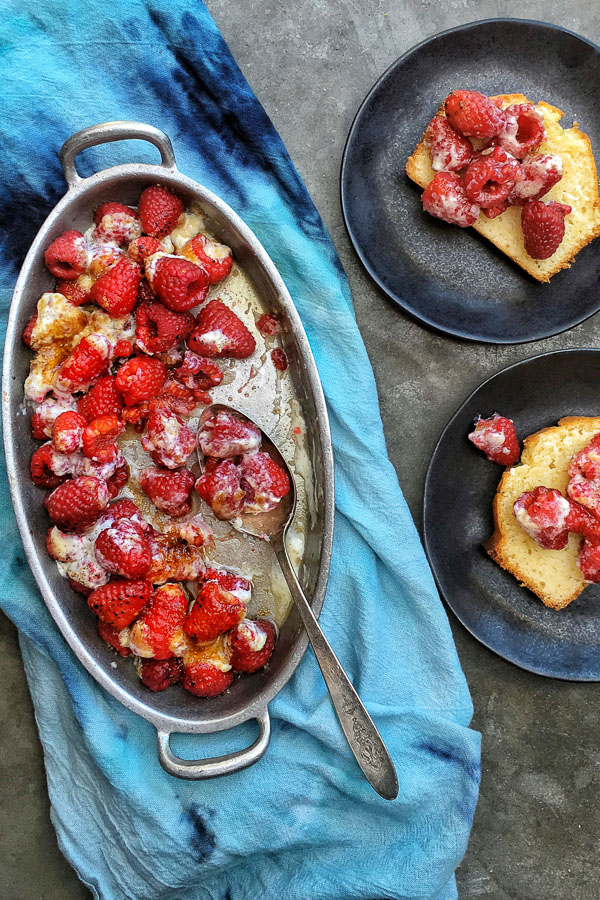 I love when you get a raspberry that's FILLED with the melty/sugary mascarpone.
Broiled Raspberry Brûlée

serves 2-3

recipe slightly adapted from Real Food Fast 

2 pints raspberries
1/2 cup mascarpone cheese
3 tablespoons turbinado sugar

Preheat oven to BROIL.

Place raspberries in a oven proof baking dish.

Dot marscapone evenly on top of raspberries, followed by sugar. Place 3-4 inches under the broiler and broil until marscapone melts and the sugar starts to caramelize, about 4-5 minutes . Serve warm with your favorite accompaniments.