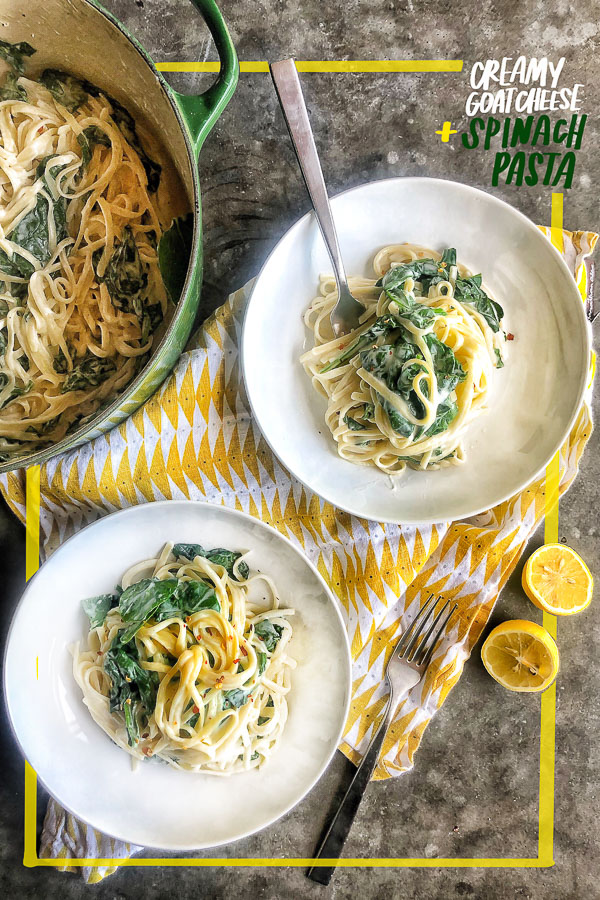 The way to my heart? Vegetables and greens.
I know, I'm a rare bird.
The way to my husband's heart is pasta.
Preferably creamy pasta.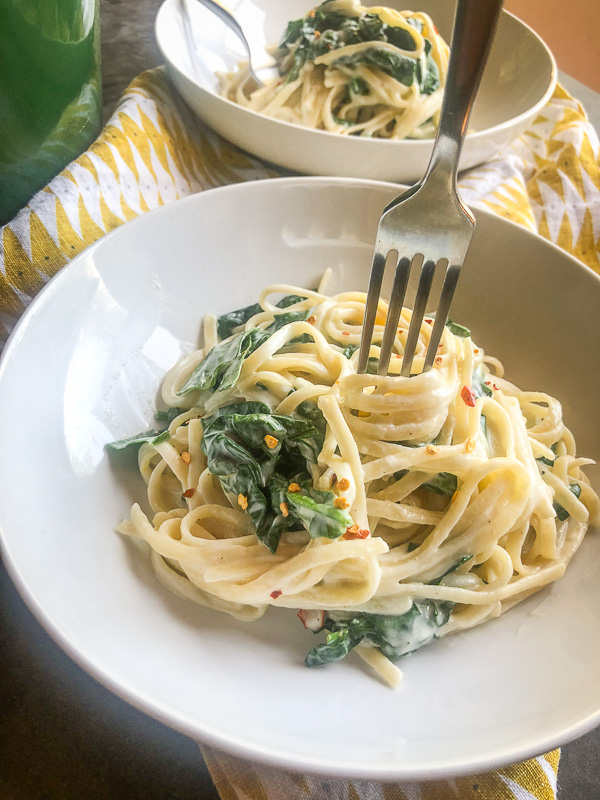 I was thumbing through my copy of Back Pocket Pasta
, looking for inspiration the other day and realized I had all of the ingredients to make this Creamy Goat Cheese Pasta with Spinach. I forgot that many years ago I made a recipe that also went over well that used goat cheese as the creamy agent. Like that pasta, this one uses the combination of goat cheese and pasta water to make a sauce. It's pure alchemy. It's really silly how easy it is.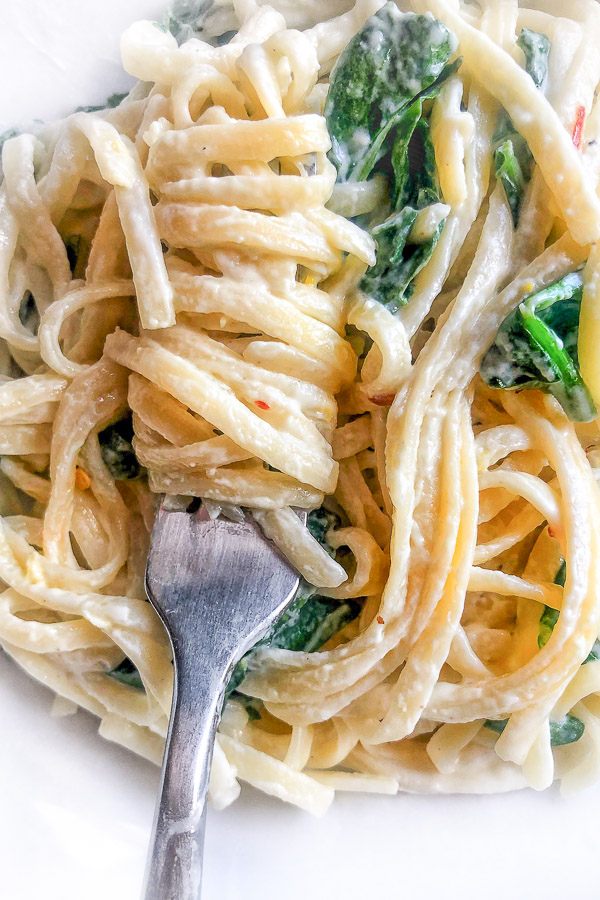 This pasta comes together so fast with the simplest ingredients. Plus it marries our two loves together. Greens and creamy pasta. Match made in heaven, I say!
Put this one in the TO DO list for a quick weeknight supper. Trust!
Ingredients are gathered. I usually could scrounge up these items from my pantry staples.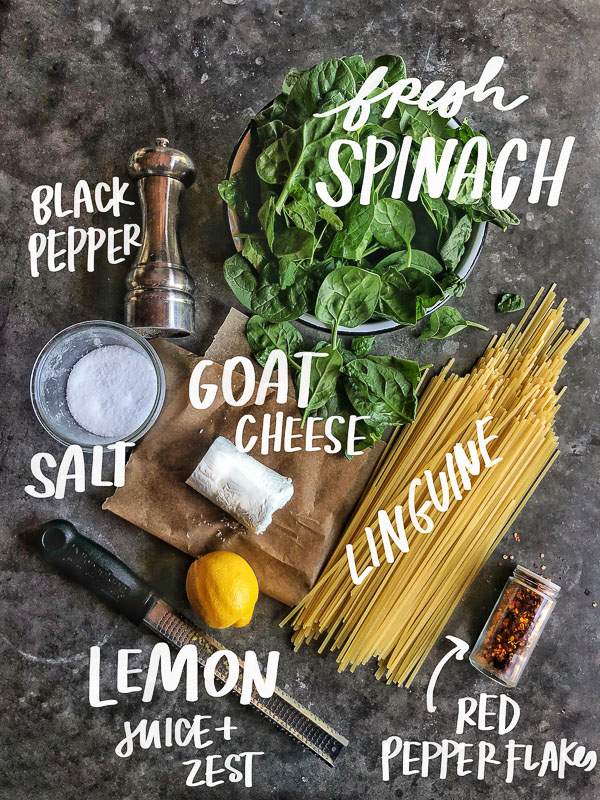 Microplane
s are life. If you don't have one, MAKE IT YOUR BUSINESS TO HAVE ONE.
Also, note that you need to replace them every few years. They get dull.
When you get a new one after using your old one for years you'll be amazed at the difference.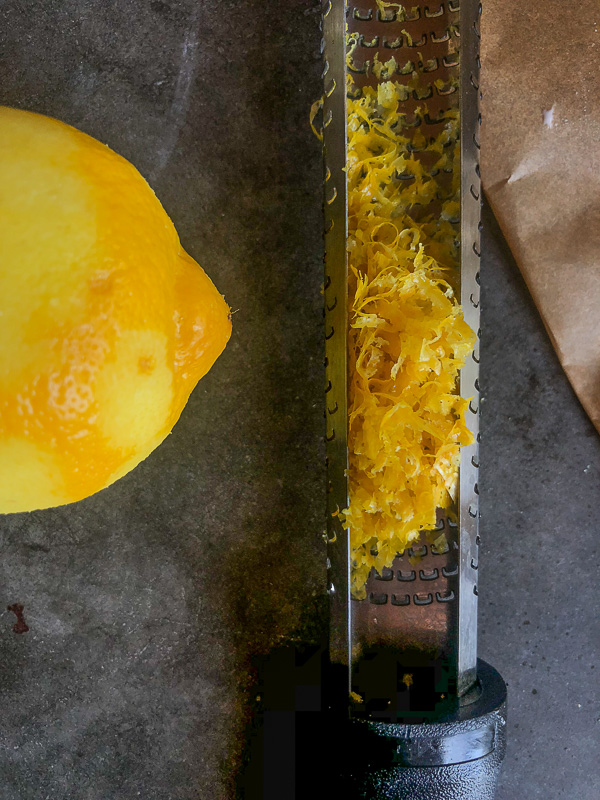 Pasta water is essential for this dish. Remember to save a bunch when you are draining the pasta.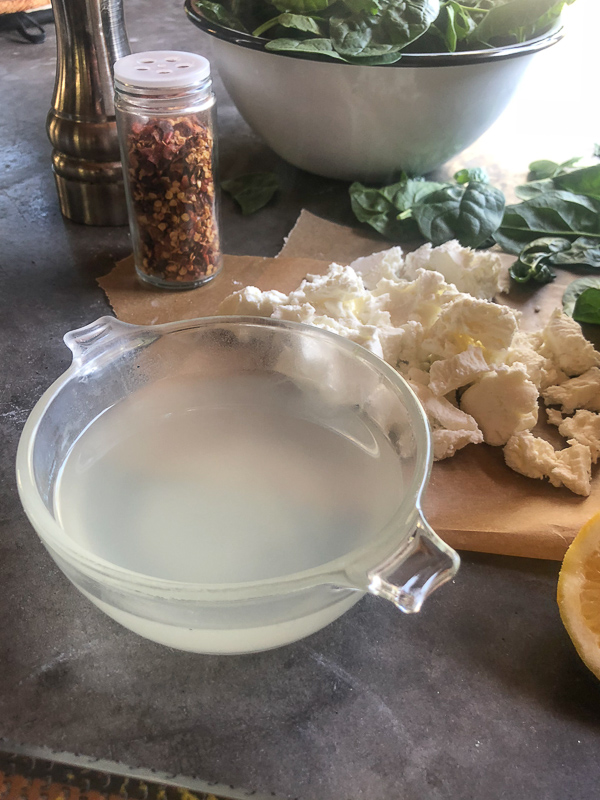 First, you cook pasta. Linguine was my choice.  Then you add the goat cheese in crumbles.
Followed by some of the pasta water.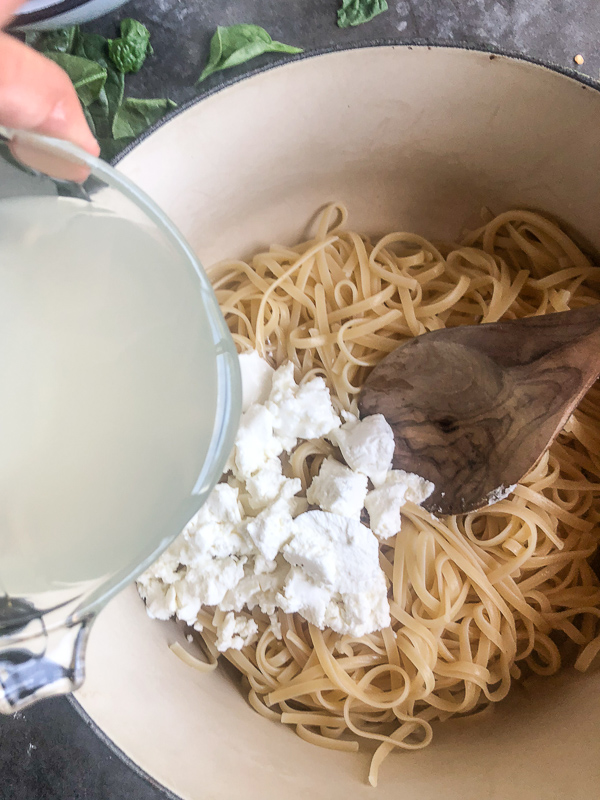 It gets creamy! STIR.
Thin it out with more pasta water.
WORK FAST.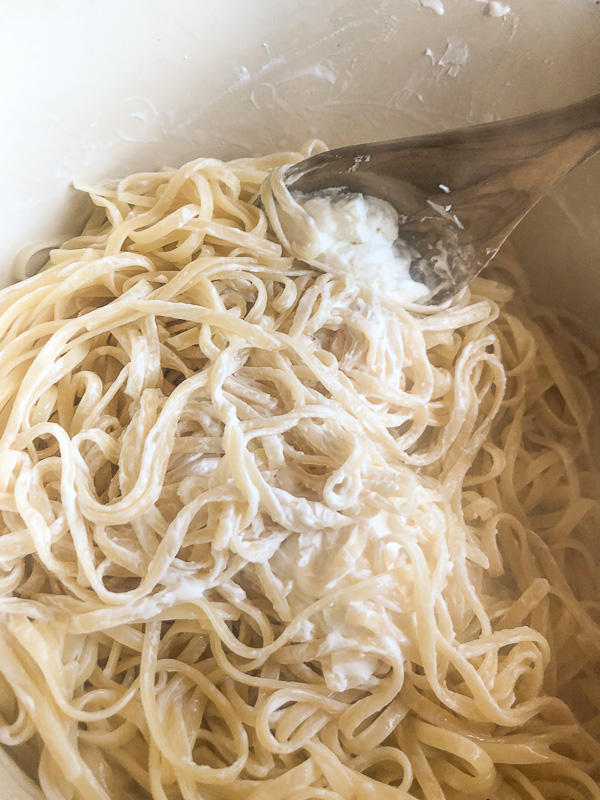 Stir in the spinach.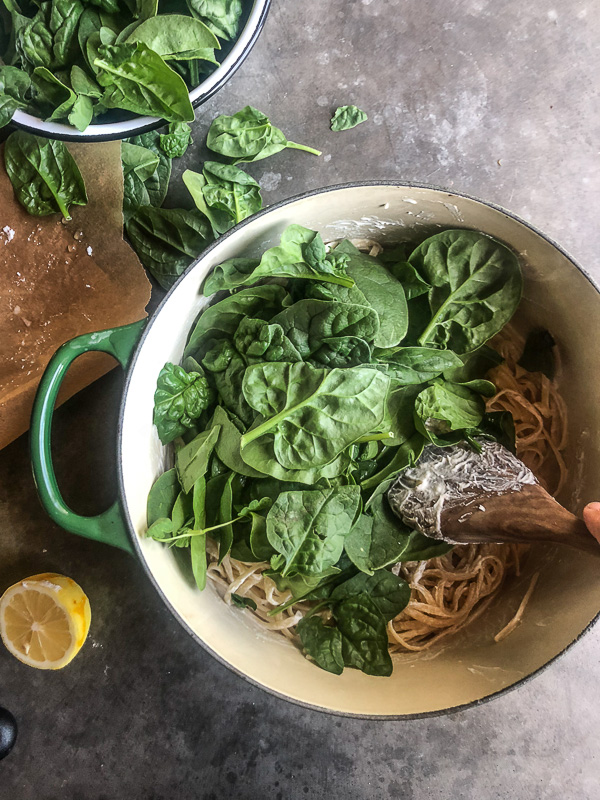 Keep stirring and add more of the pasta water.
I used a few cups of it. Maybe two. It will help make it saucy.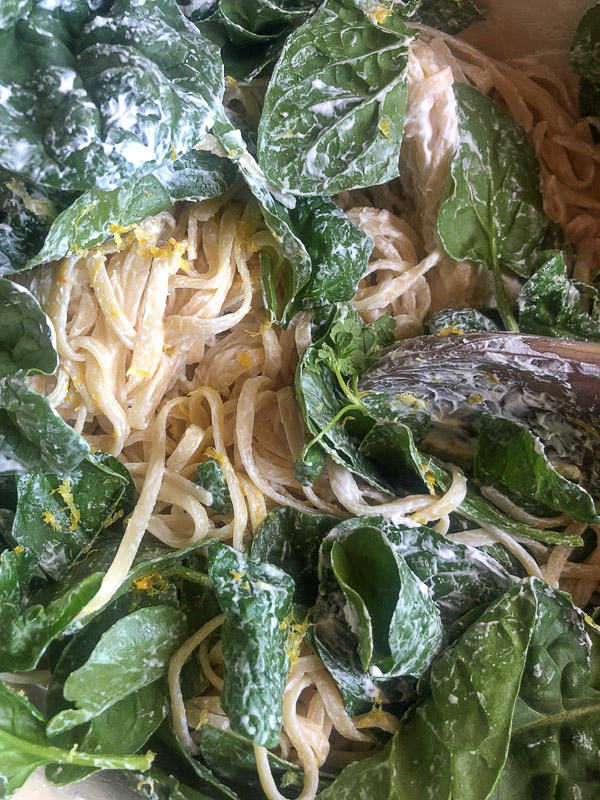 The spinach wilts. Add lemon zest and lemon juice.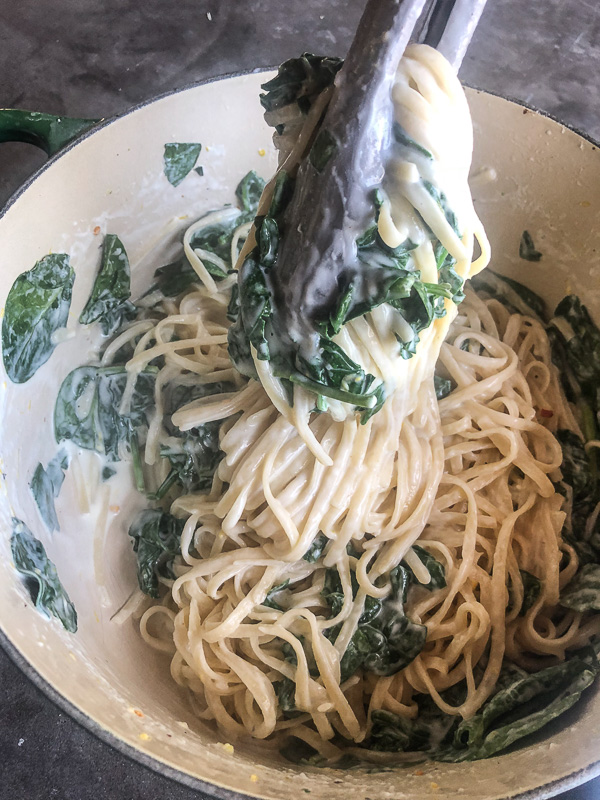 Serve! With red pepper flakes if you're into it (we are).
Eat right away.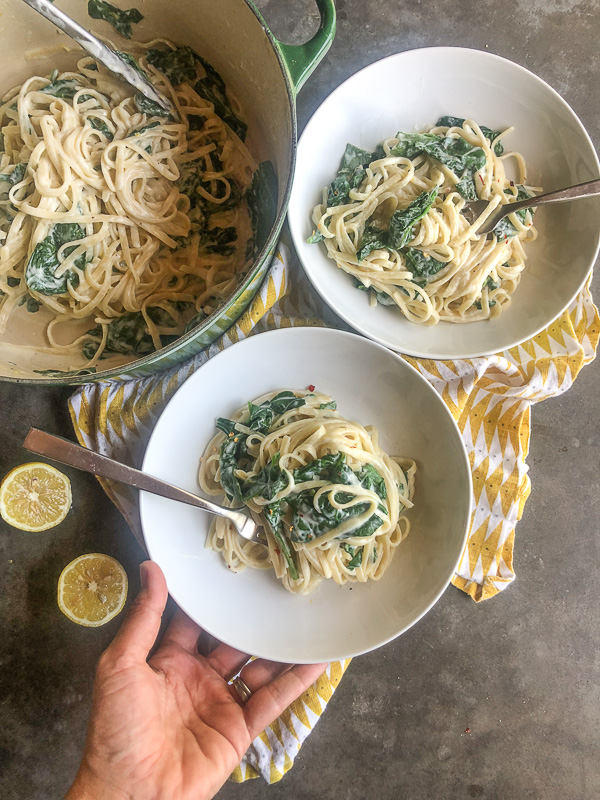 Look at you! You just added a quick recipe to your arsenal. Now you can win dinner.
Invite two more people over and share!
Creamy Goat Cheese Pasta with Spinach

serves 4

recipe slightly adapted from Back Pocket Pasta

kosher salt
3/4 lb. linguine
4 oz. fresh goat cheese, crumbled
12 oz. baby spinach
freshly ground black pepper
pinch red pepper flakes
zest and juice of 1 lemon

Bring a large pot of water to a boil. Add 2 tablespoons of the salt and return to a rolling boil. Add the pasta and cook according to instructions. Reserve about 2 1/2 cups pasta water, drain pasta.

Working quickly, return the pasta to the pot and heat over medium-low heat. Immediately add the goat cheese and 1/2 cup of the pasta water to the pasta, stirring until the cheese melts. Add the spinach and an additional 1/2 cup pasta water and continue to stir until the spinach wilts. Add 1/4 cup of pasta water or more (up to 1 cup), as needed to loosen up the sauce. Season with salt, pepper, red pepper flakes, and stir in the lemon zest and juice. Serve pasta directly from the pot.