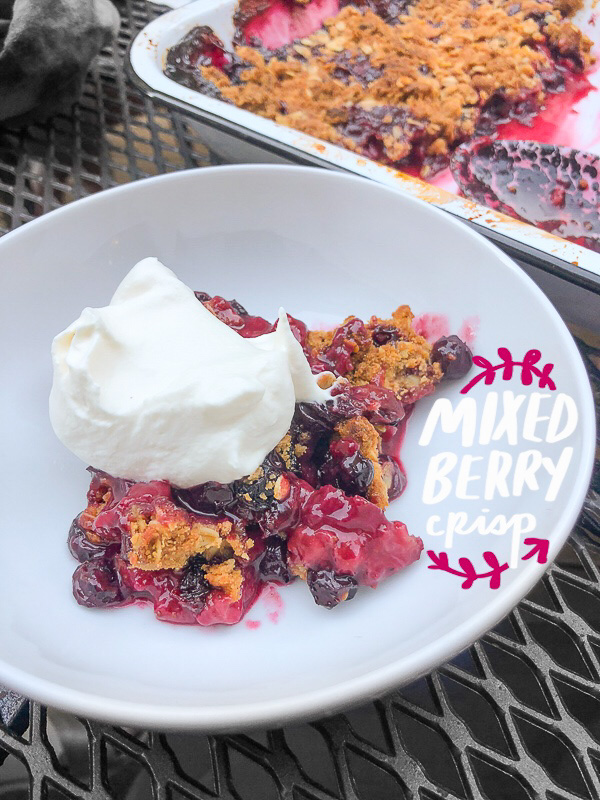 There are three main reasons for me to make a Simple Mixed Berry Crisp.
I bought too many berries
I don't have much time
I want to make my Dad happy (he loves crisps!)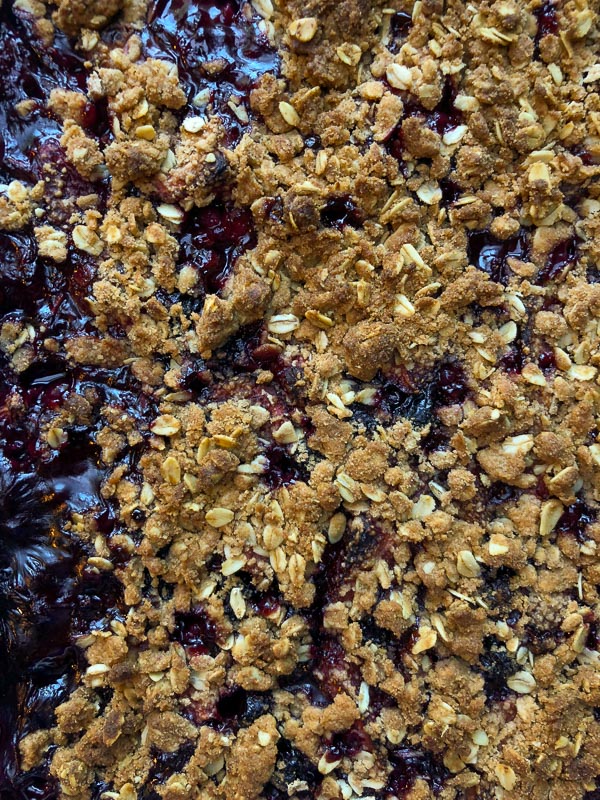 Last month I made this mixed berry crisp for my dad's birthday.  I served it at the end of a BBQ and it was well received!
See what was left when I went to sneak in a second helping (everyone beat me to it!).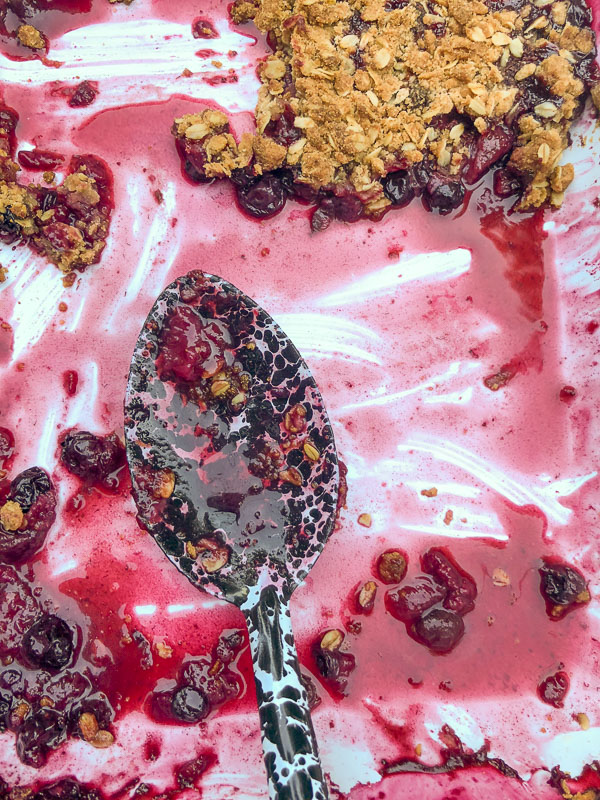 The fruit in there is a combination of strawberries and blueberries. You are welcome to use whatever berries you have laying around. Maybe you picked some berries on the side of the road? That sounds romantic. That should have been on my Summer Bucket List.
Without further adieu, here's a very simple way to pull together a crisp in a short amount of time.
Let's gather our ingredients:
Berry mixture: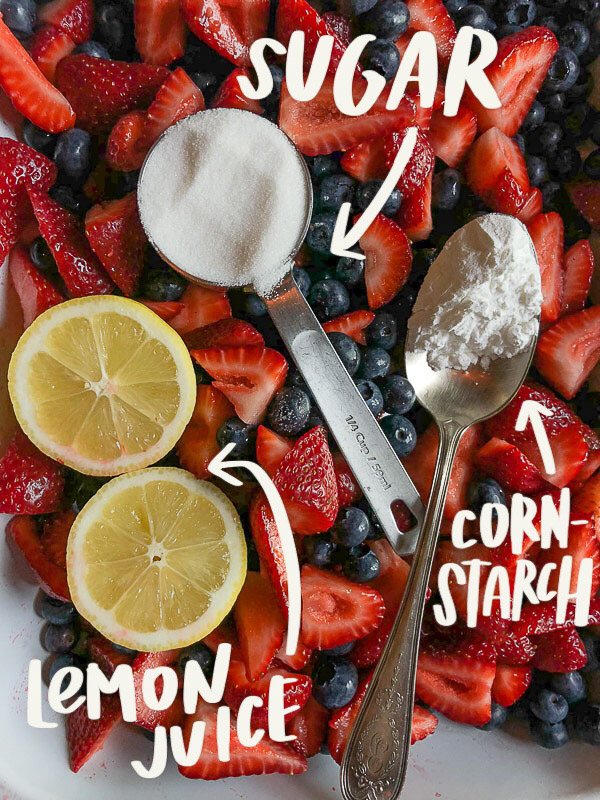 Topping ingredients.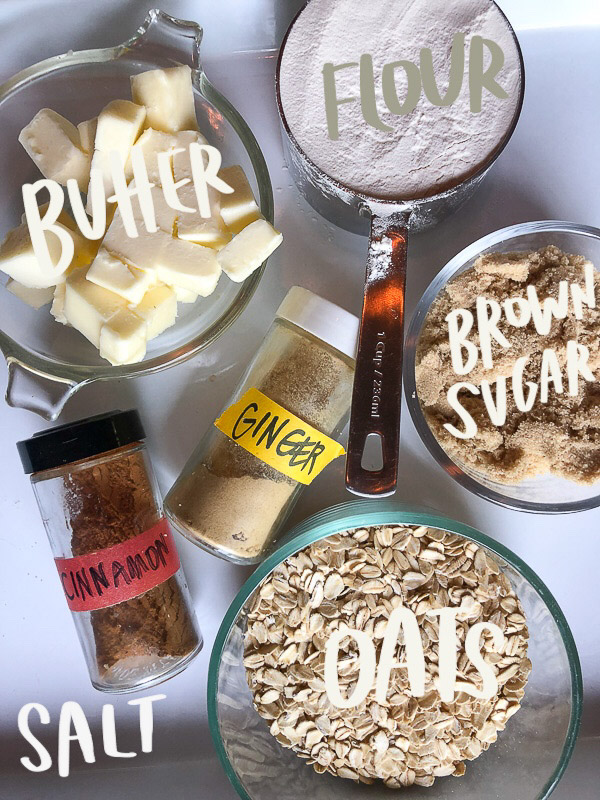 All these berries….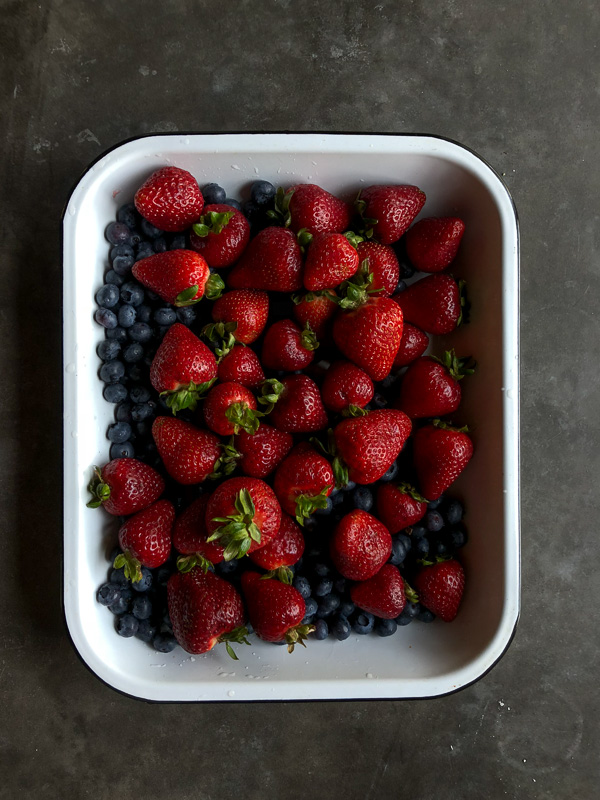 Get juicy in the oven.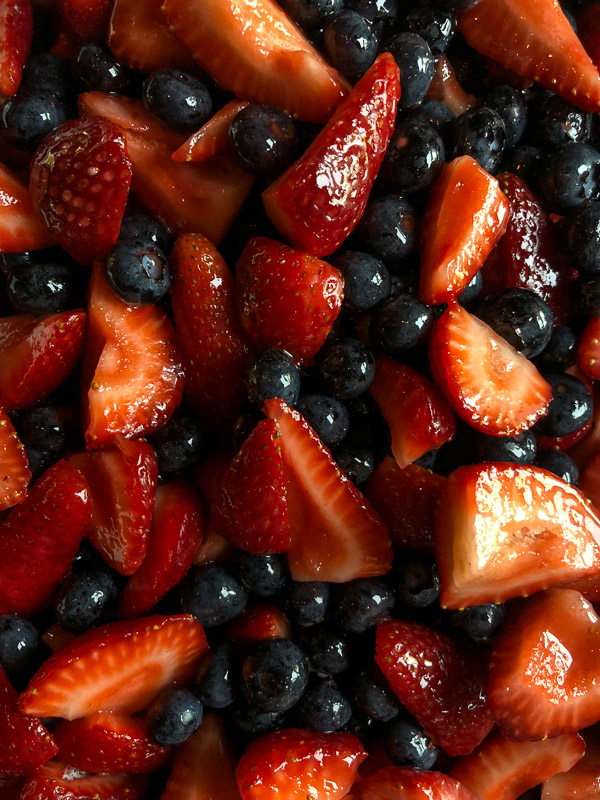 We make the crumble topping.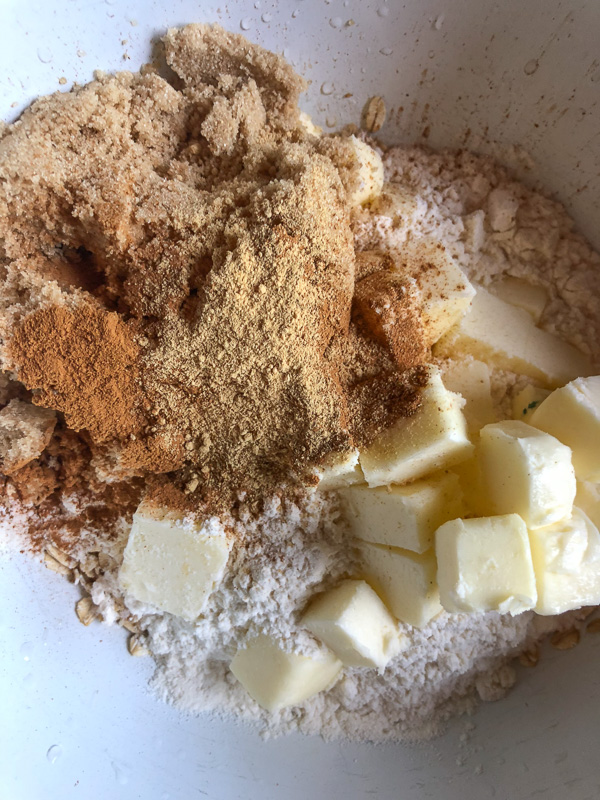 I use my hands. It's cheaper than therapy.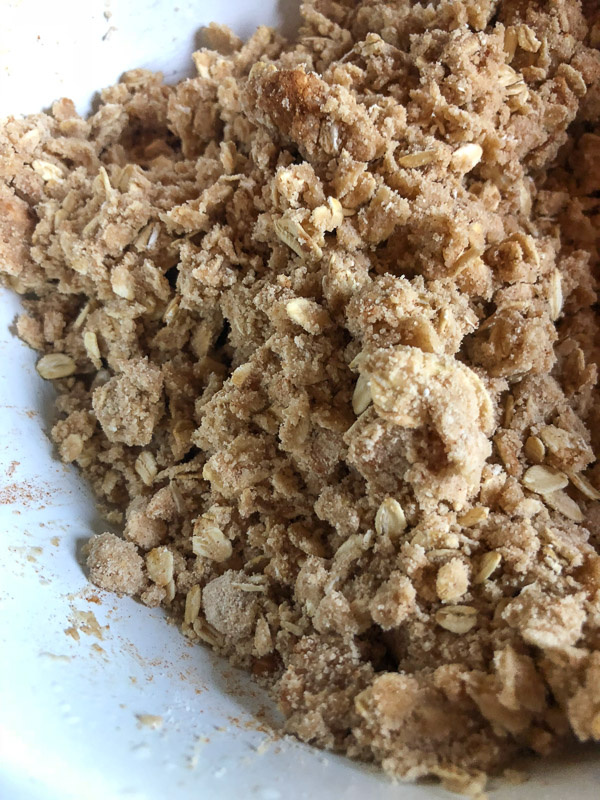 These two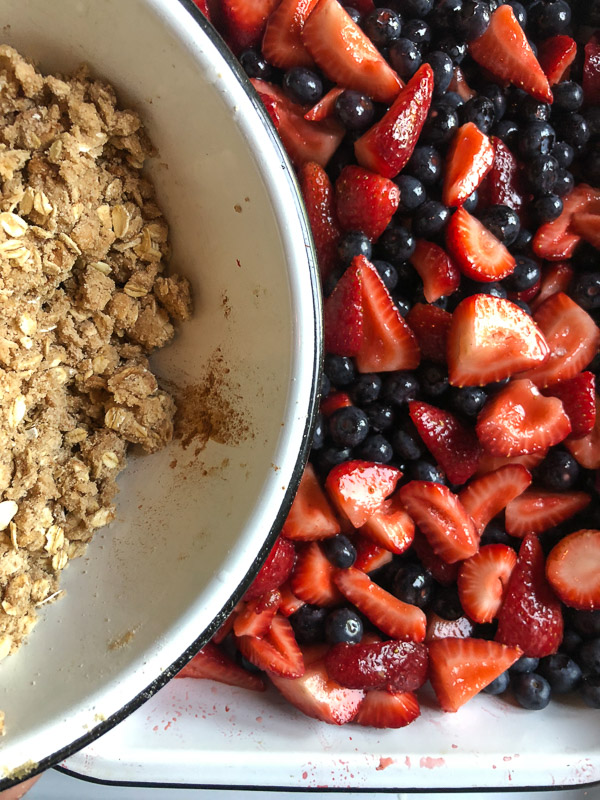 Become one.
Let's get an overview before.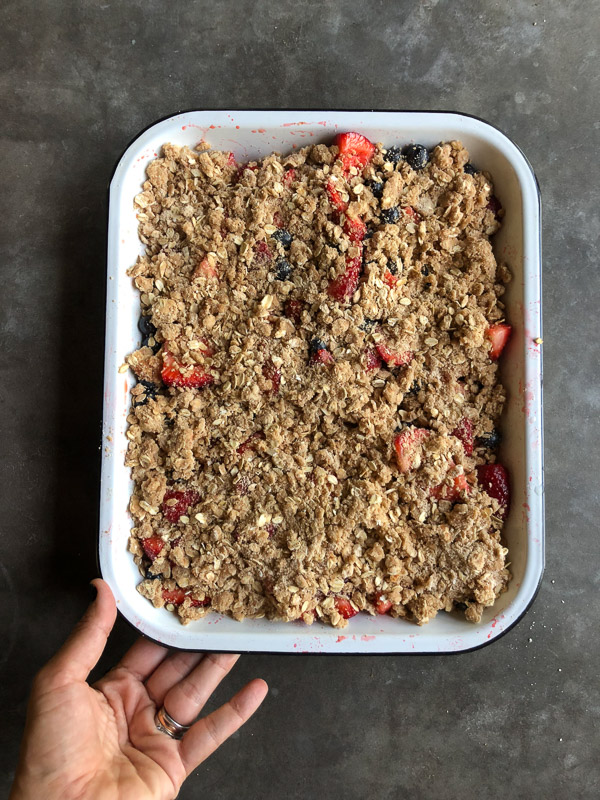 Let's get an after shot when it comes out of the oven and the berries are bubbling and the crumble is browned.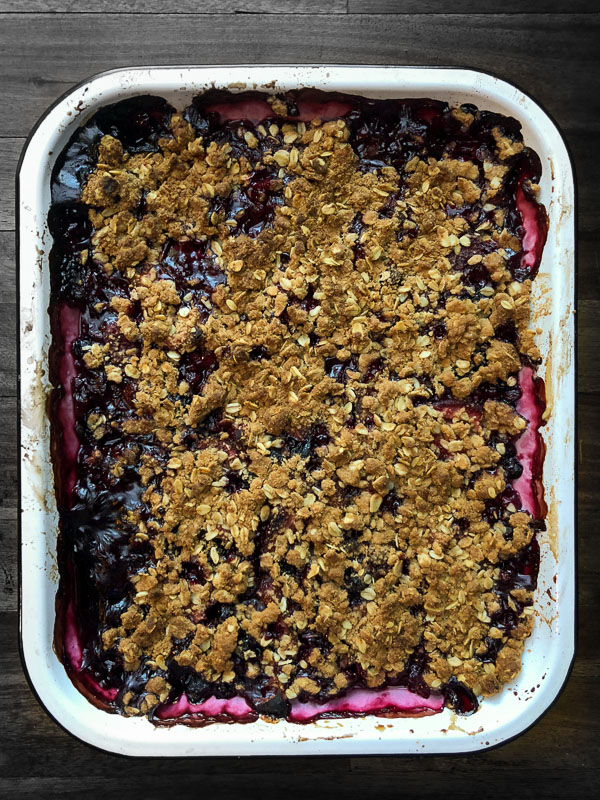 Let's take a look at that berry juice. So good scooped on top of ice cream or with a dollop of whipped cream.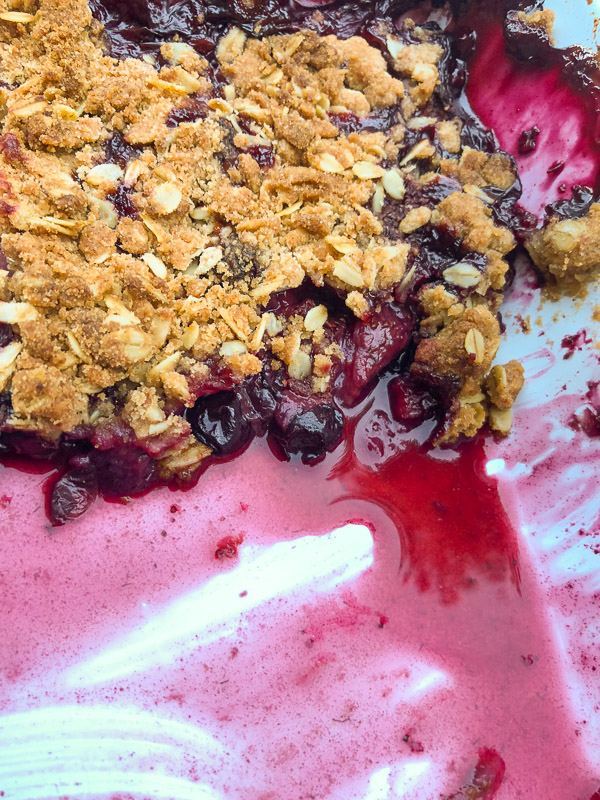 Make sure you get a second helping at the same time as everyone else.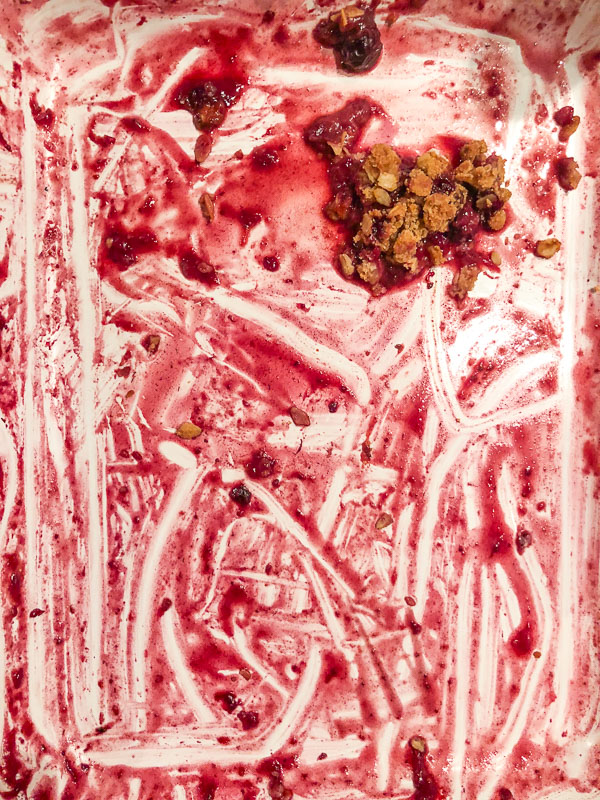 It's hard to save some when a dessert is this good!
Simple Mixed Berry Crisp

serves 4-6

recipe adapted from Epicurious

for the berry mixture

3 cups blueberries

4 cups strawberries, hulled and  sliced

1/4 cup sugar

2 heaping tablespoon cornstarch

1 tablespoon fresh lemon juice

for the crisp topping:

1 cup rolled oats

1/2 cup all-purpose flour

3/4 cup brown sugar

1 teaspoon ground cinnamon

½ teaspoon ground ginger

Pinch of salt

1/2 cup (1 stick) cold unsalted butter, cut into small pieces

Whipped cream or vanilla ice cream, for serving

Preheat the oven to 350°F. Butter a 9 x 13 baking dish.

Gently combine the berries with the sugar, cornstarch and lemon juice in a medium bowl; place in the prepared 9 x 13 baking dish.

Combine the oats, flour, brown sugar, cinnamon, ground ginger and salt in a bowl. Use a pastry blender or 2 knives to work in the butter until topping resembles coarse meal. Sprinkle topping evenly over the berries.

Bake in the center of the oven until the fruit is bubbling and the topping is golden brown, about 1 hour. Remove the crisp to a rack to cool slightly. Serve in dessert bowls with whipped cream or ice cream.