Here's what this past week looked like- My Everyday Life Week 28
Art time!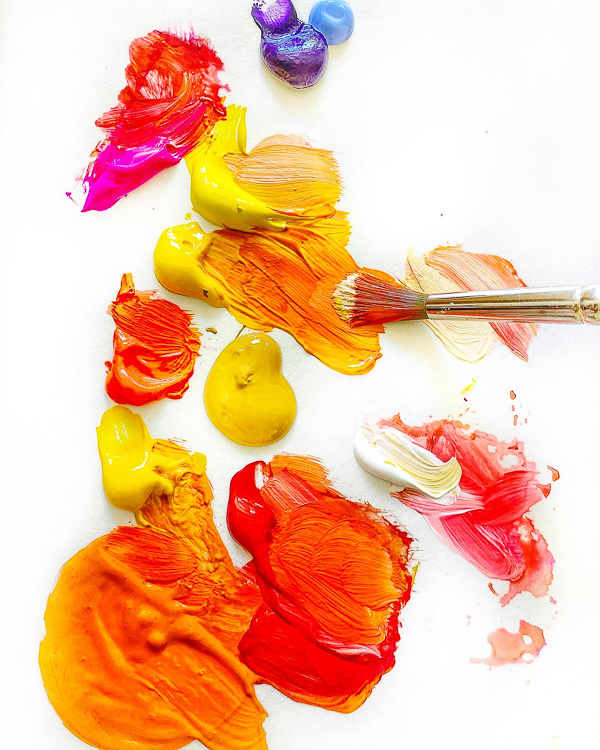 Had an art date with my friend Neiley this week! It was so nice to have girl time.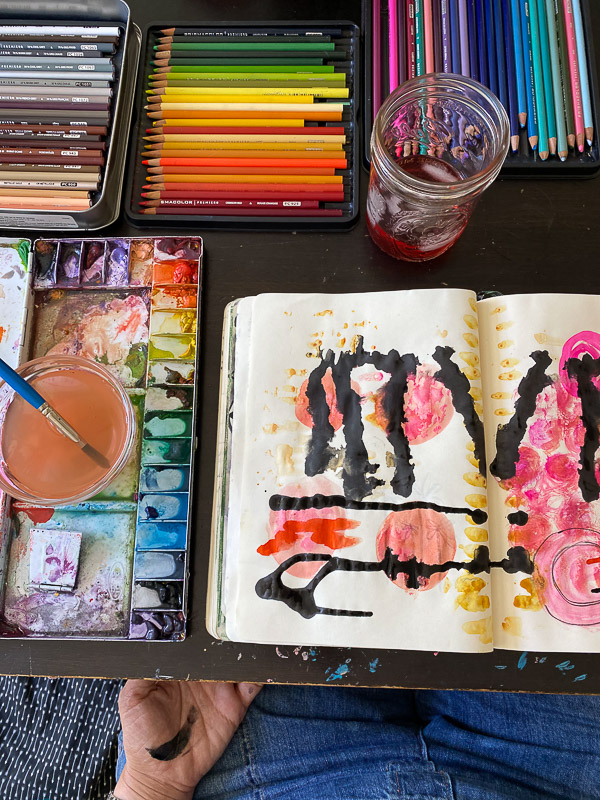 I played with ink in my sketchbook.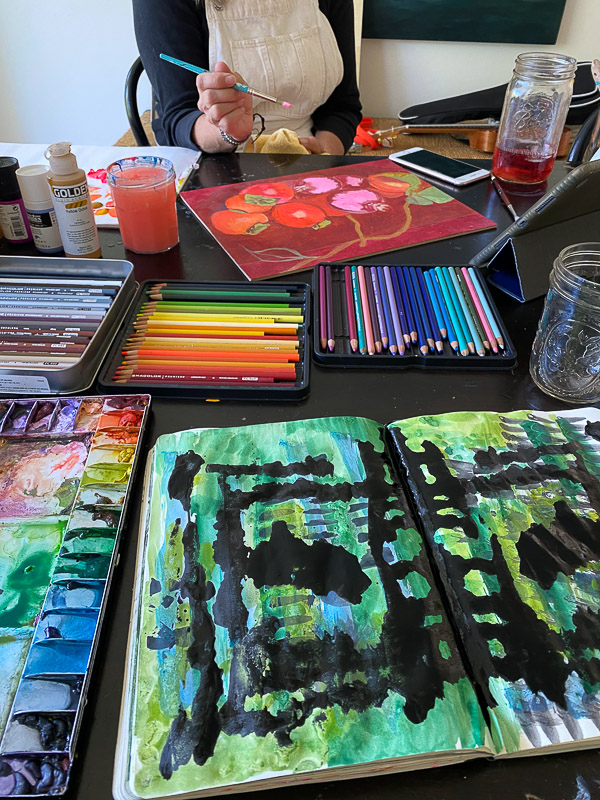 Got to snuggle with my friend Walter.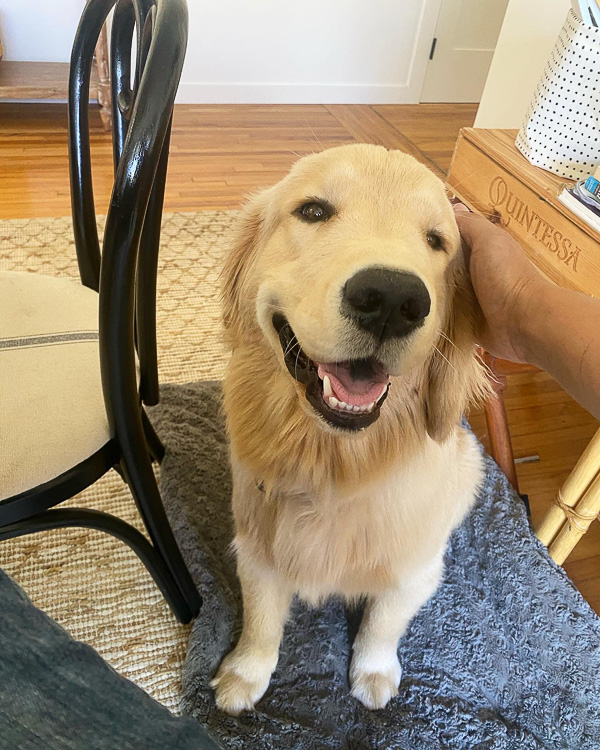 Cooper getting a Huggy snug.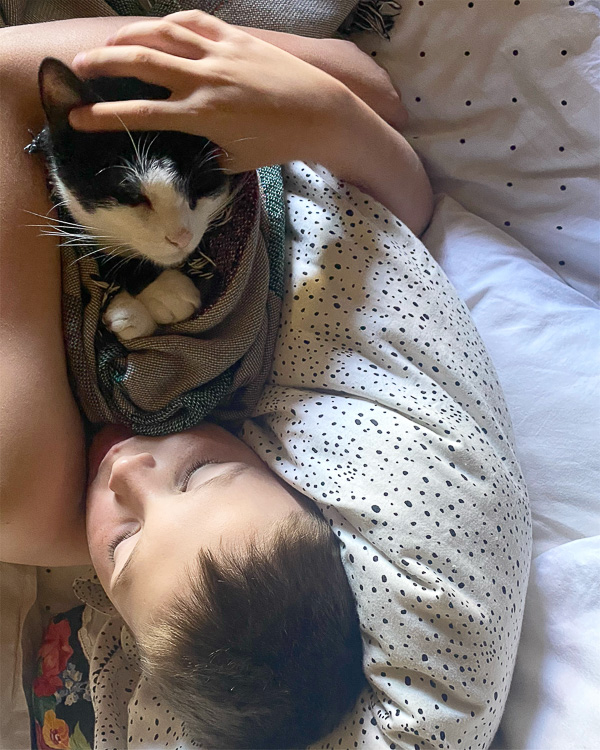 My Intentions for the Week printable for last week.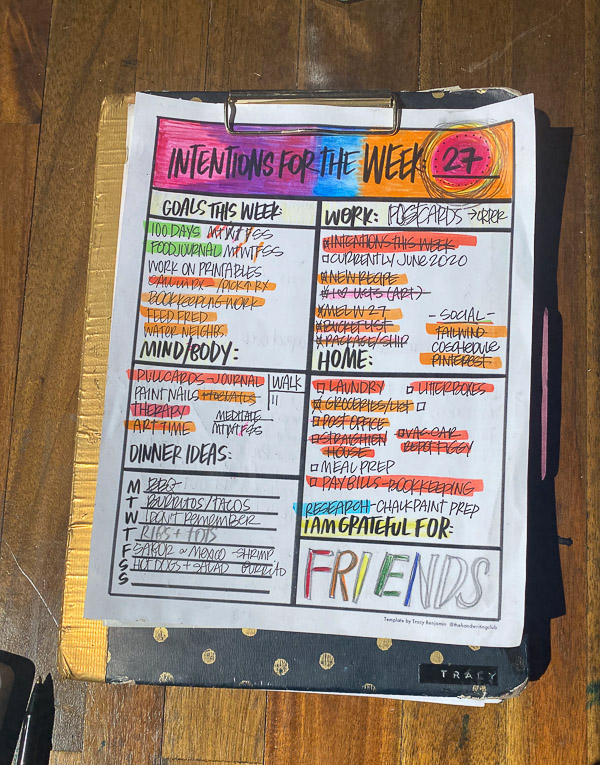 We found a plum tree on our property! It's actually pretty good.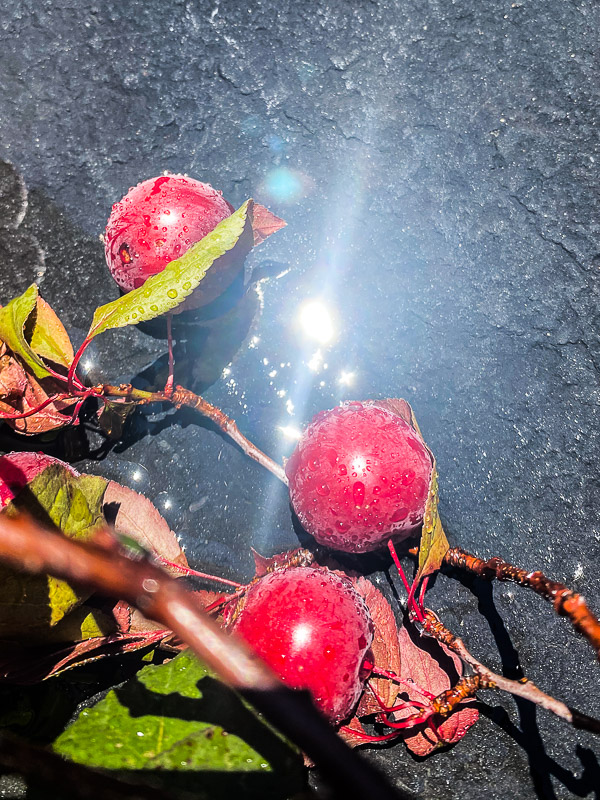 Coloring with my niece. She's into the power of manifestation right now!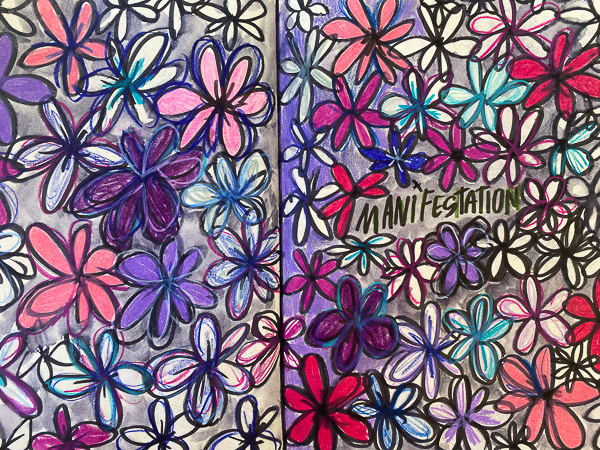 OH
MY
GOODNESS
LOOK AT THIS BOY.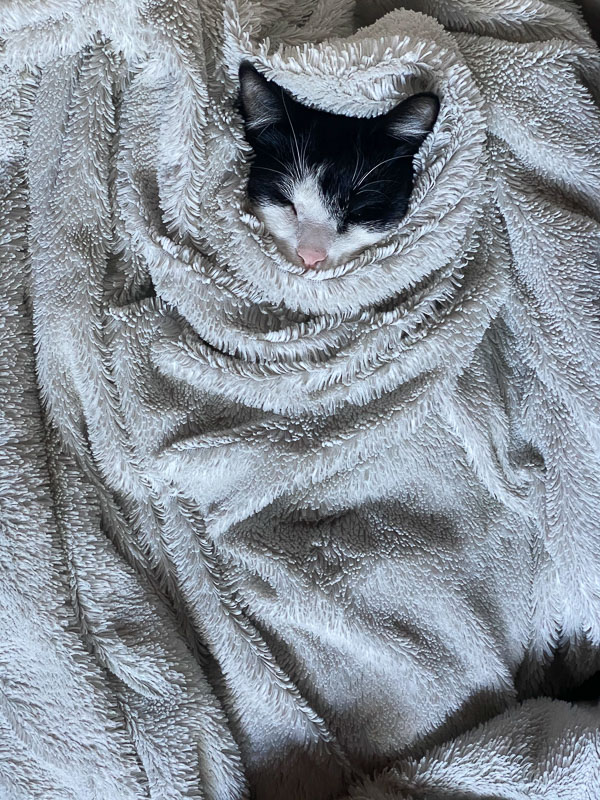 Cat sitting at my friend's house!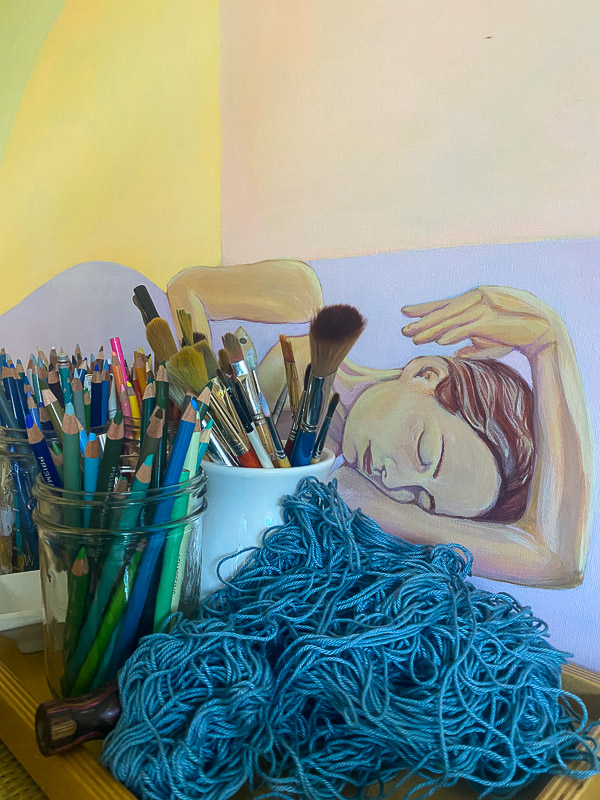 Neiley's colors.
Lots of honking from all the cars passing by.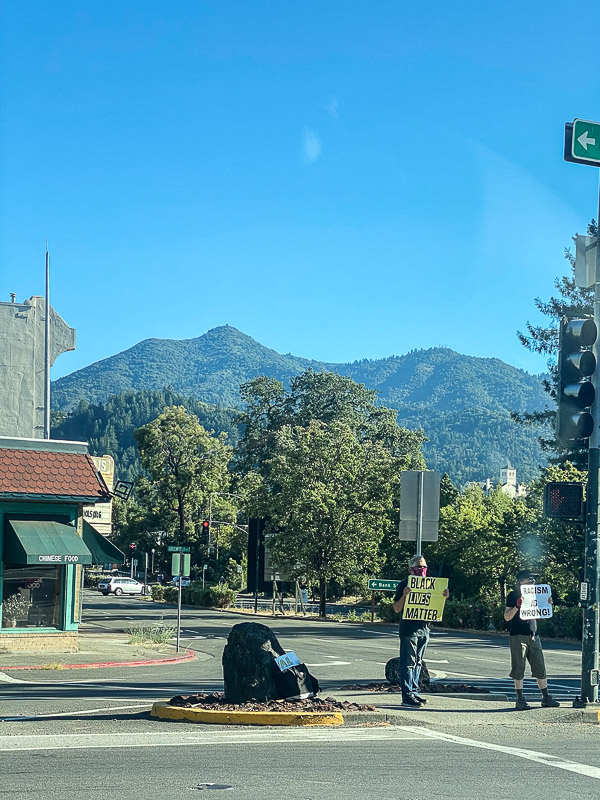 Can't wait to see what comes of this shed (not mine).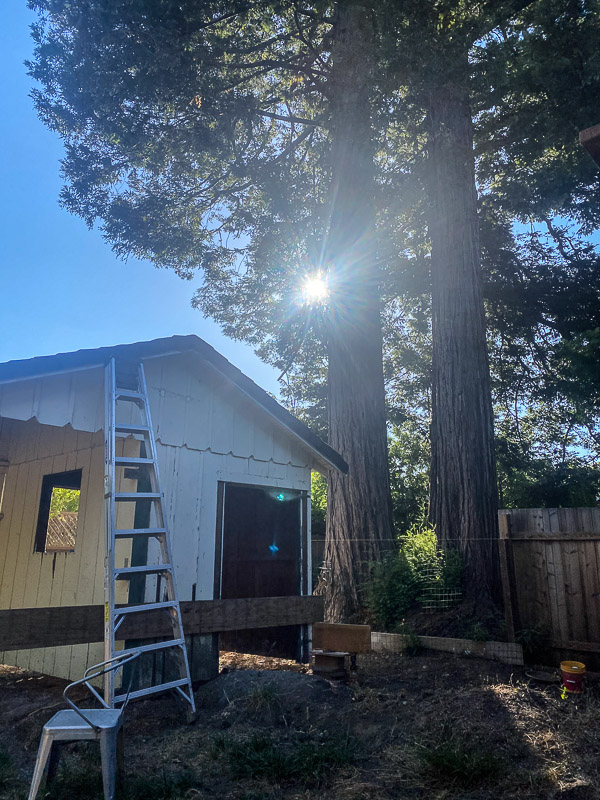 Cat bowl.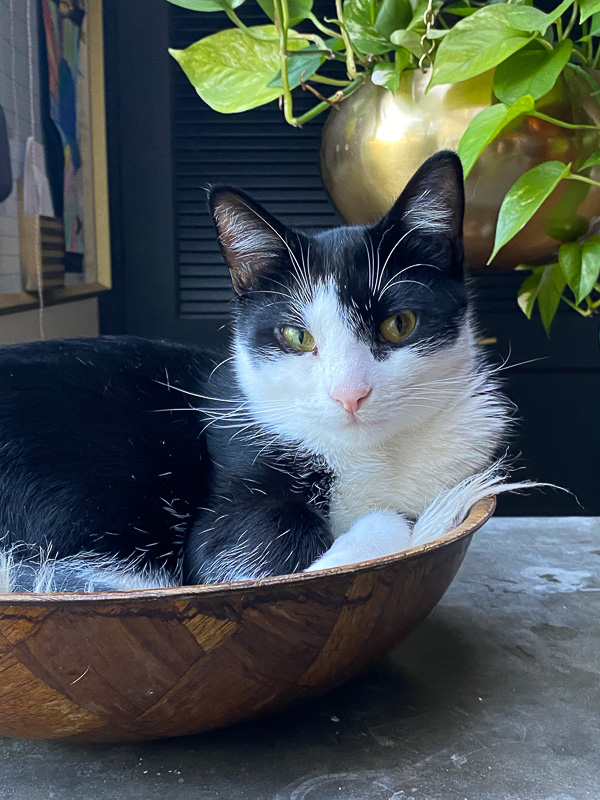 My echinacea is growing!!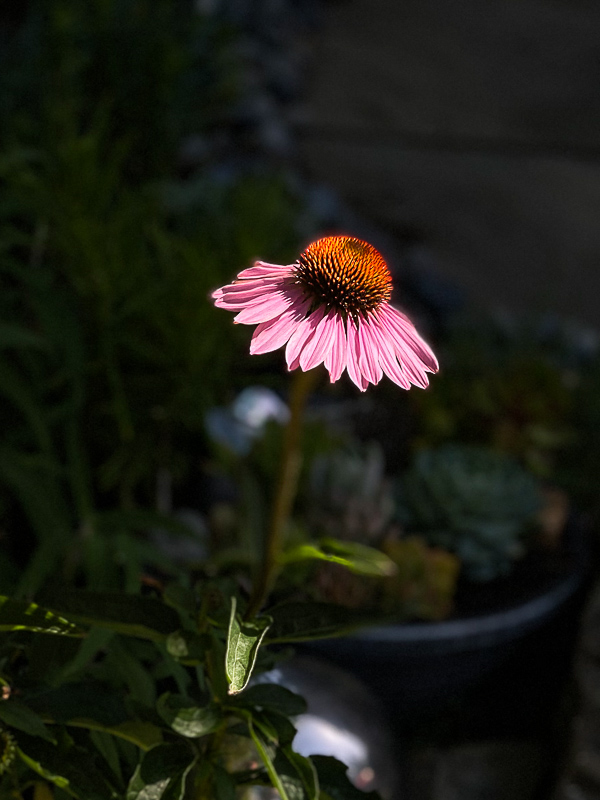 Made a mixed berry crisp with overripe fruit.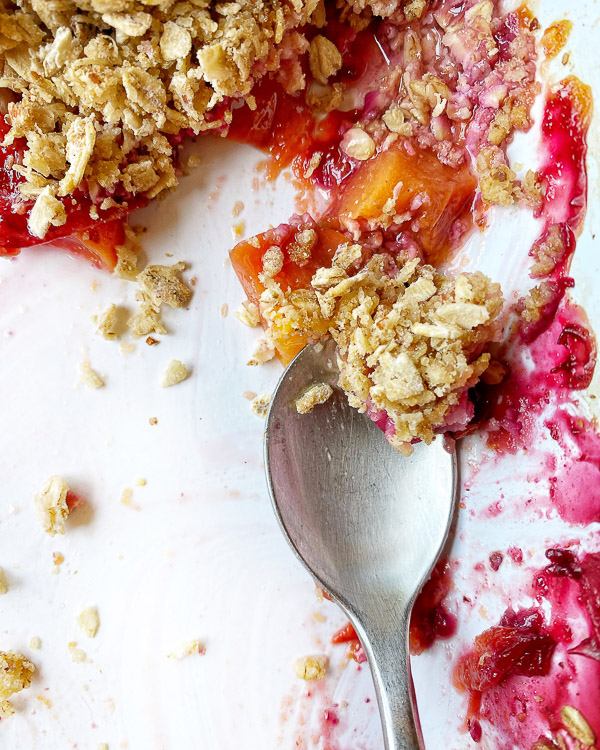 Buck on the Buck Moon.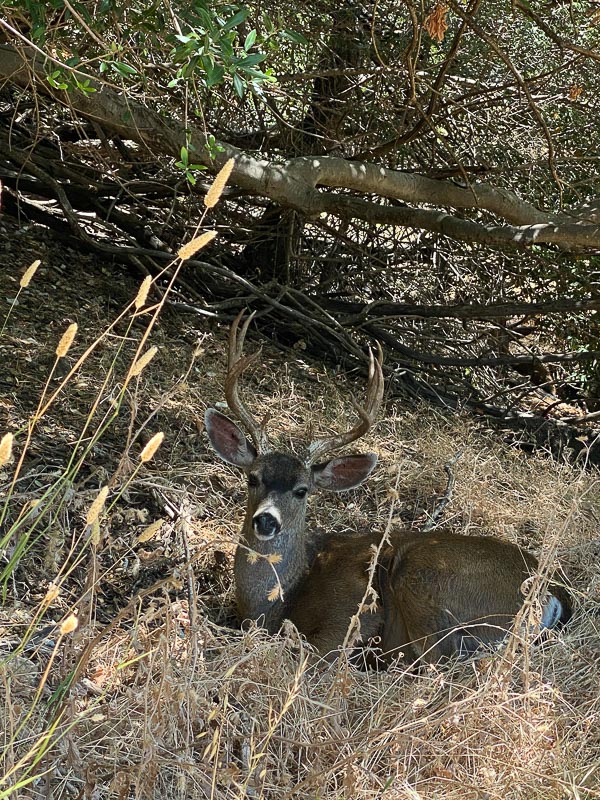 Working on stuff to possibly add to my etsy shop.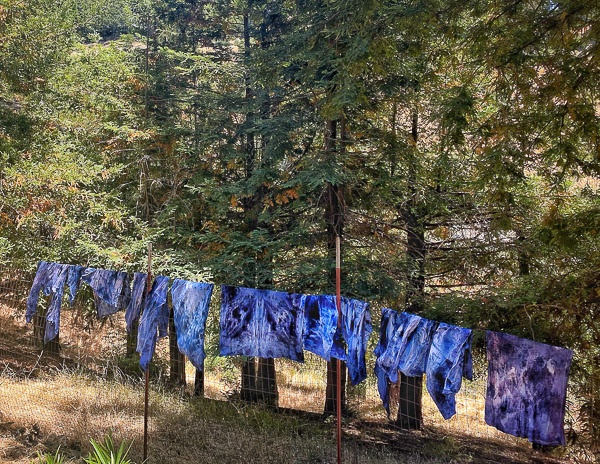 Iced coffee in the afternoons lately…cuz my energy is suffering.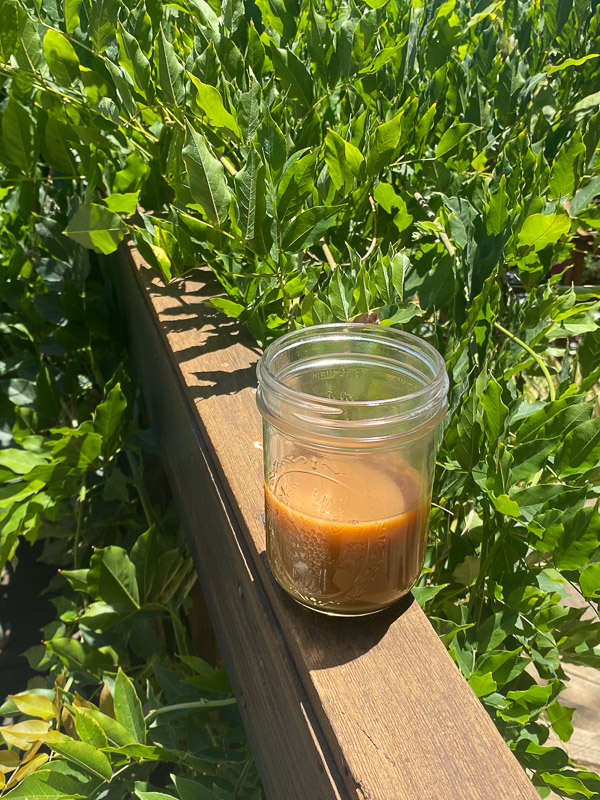 Height check!! I cannot believe how big he is. His feet are almost my size too!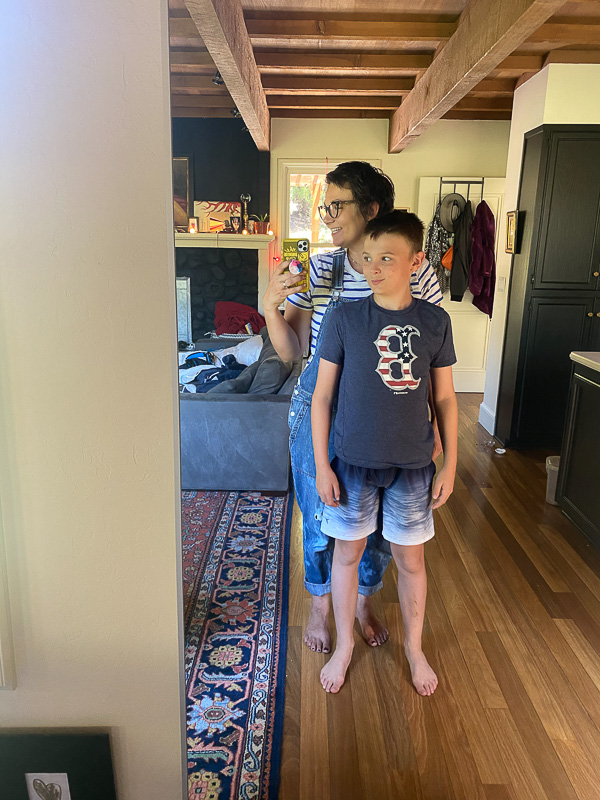 Sauteed kale with garlic over potatoes with Chipotle Bitchin' Sauce= my new favorite dinner for 1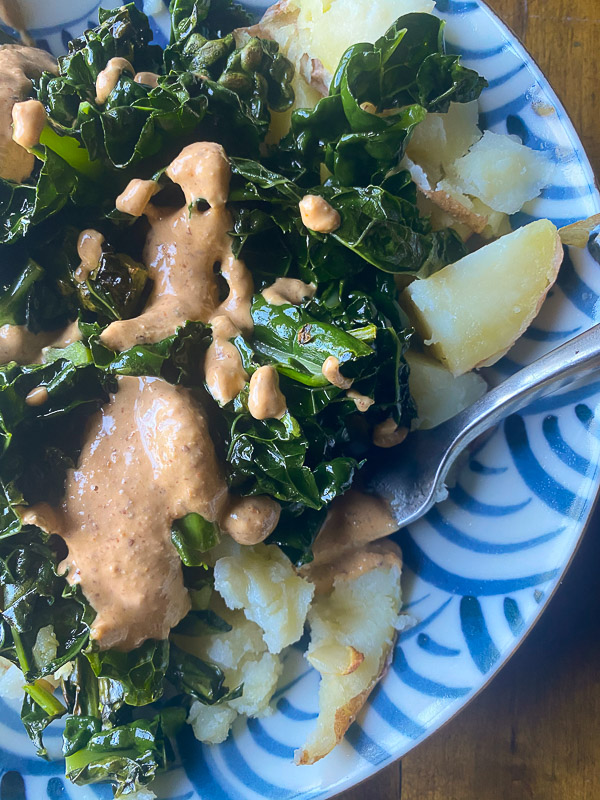 Farmer's marketing.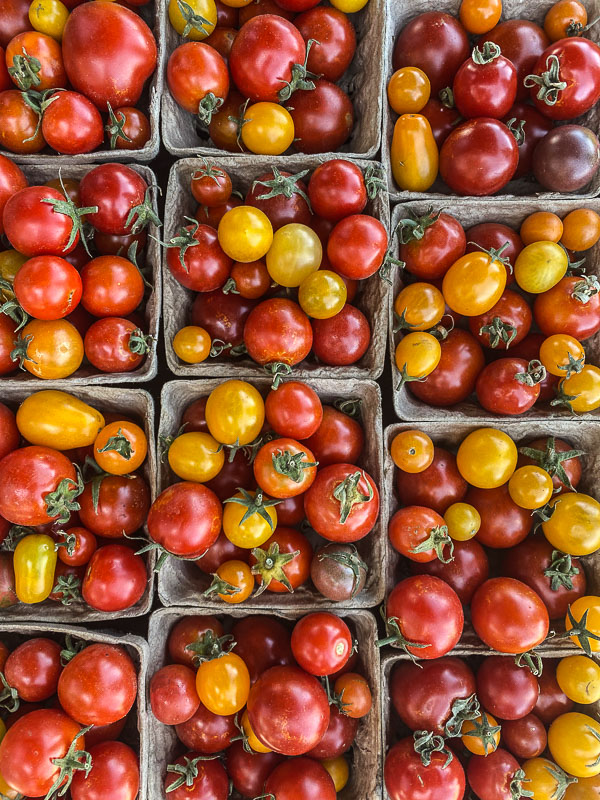 Put my new farmer's market cart to good use.
It's great because I can use all of my favorite reusable baggu bags.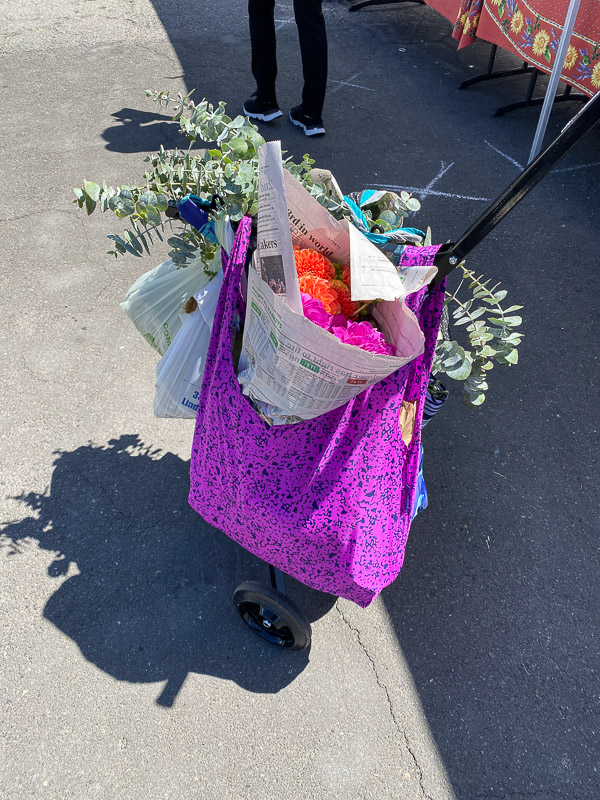 I went to the Farmer's Market for flowers and bread.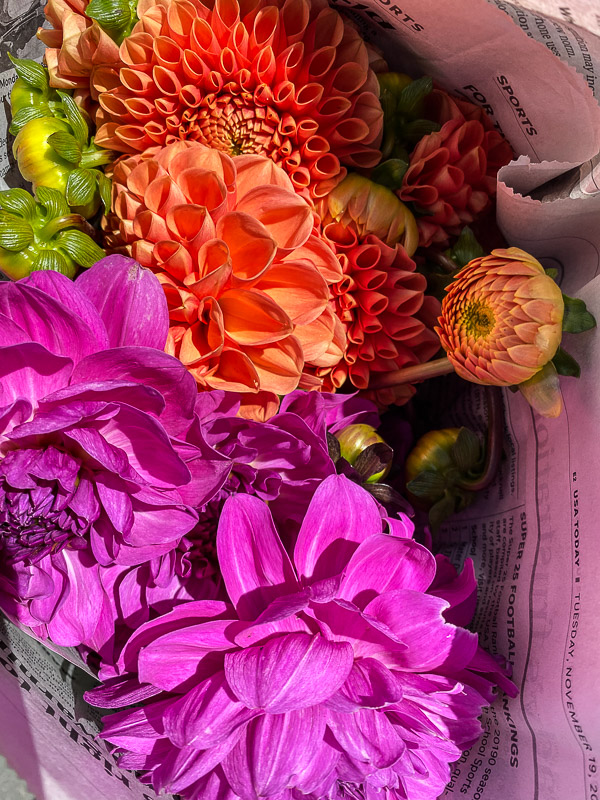 Flowers change the mood instantly!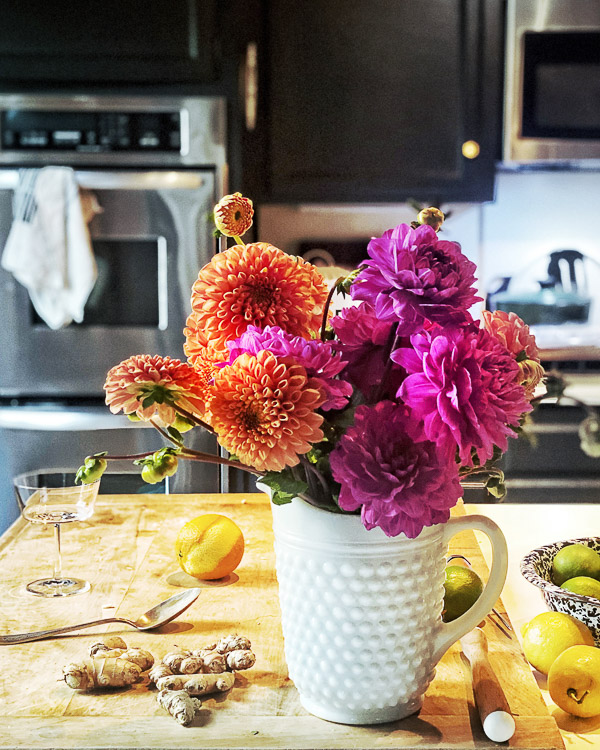 Zinnia watch! I'll probably have photos of them next week!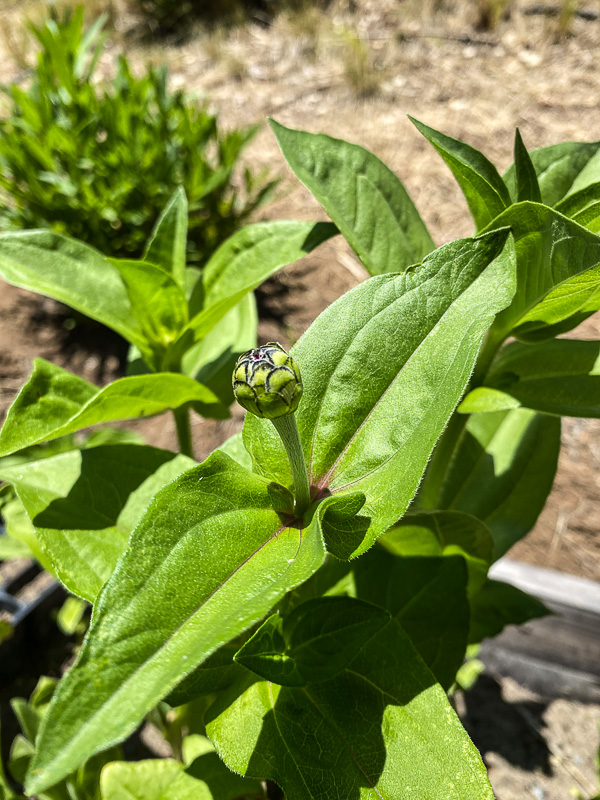 Morning light.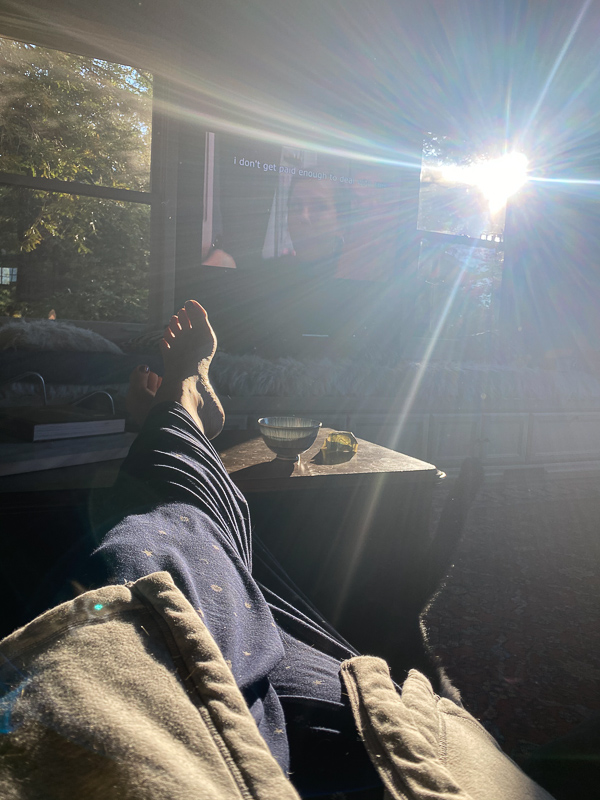 Pesto egg situation.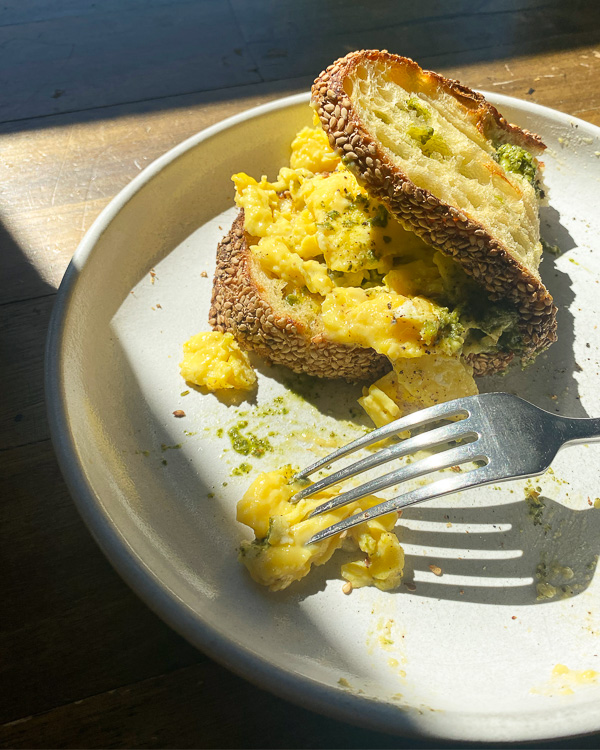 I read through Mending Matters
this week and was inspired to patch a hole in my overalls.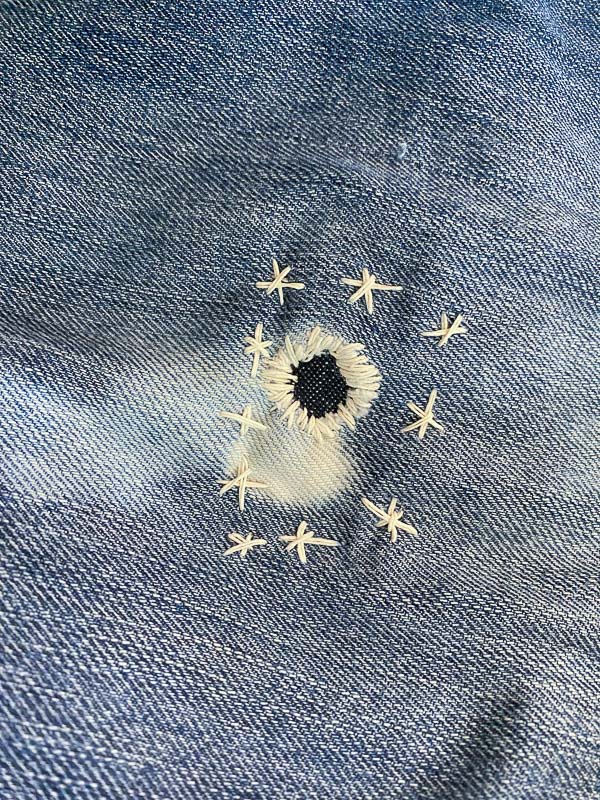 Busy bee.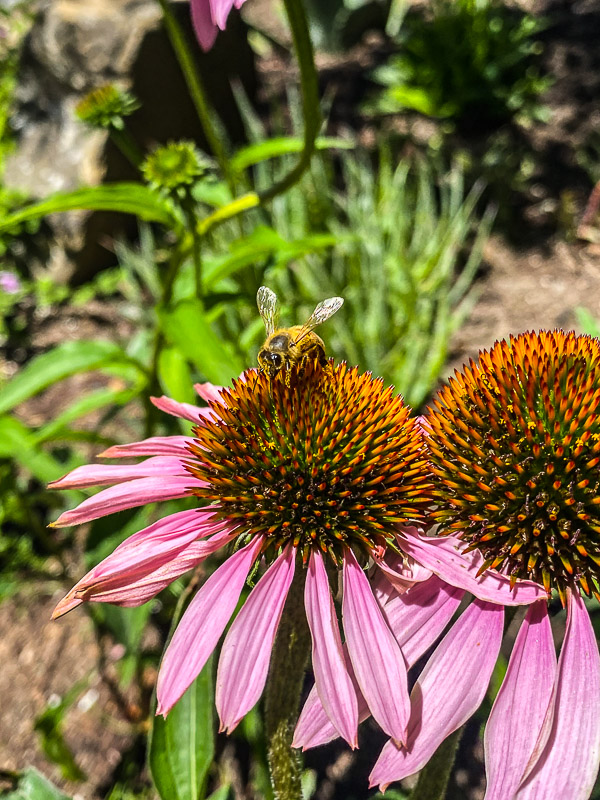 Friday night Negroni for Casey.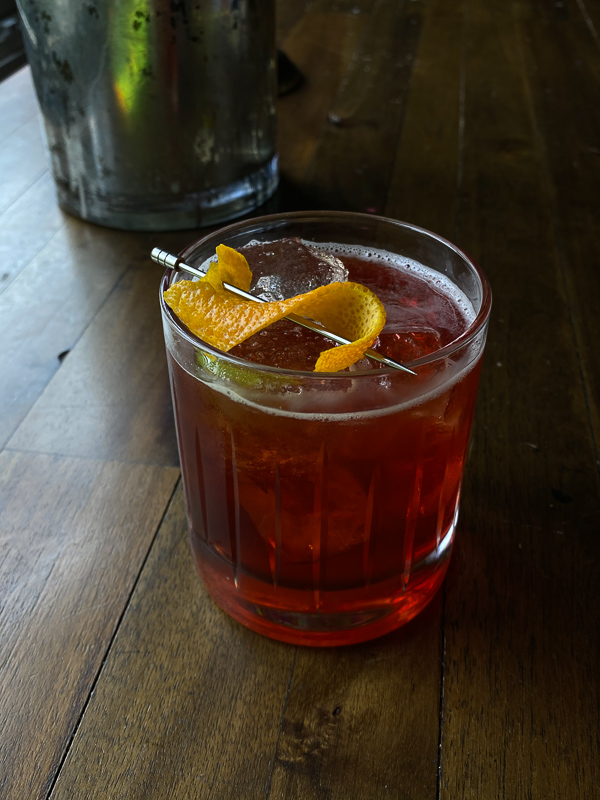 Rosie is a sea otter who is no help with laundry.
Grilled shrimp on the BBQ. I tossed them in a lemon butter sauce.
It kinda reminded me of my Roasted Lemon Garlic Shrimp recipe!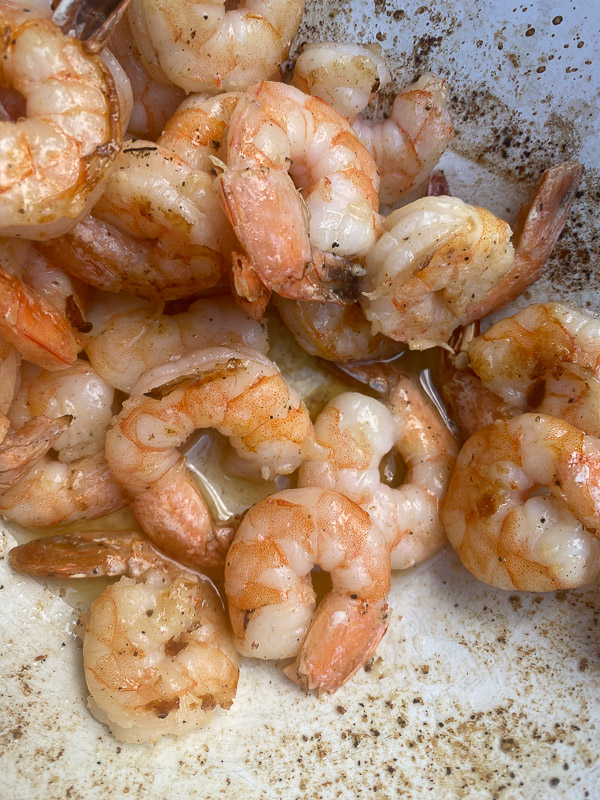 The last bit of light reflected across the hill.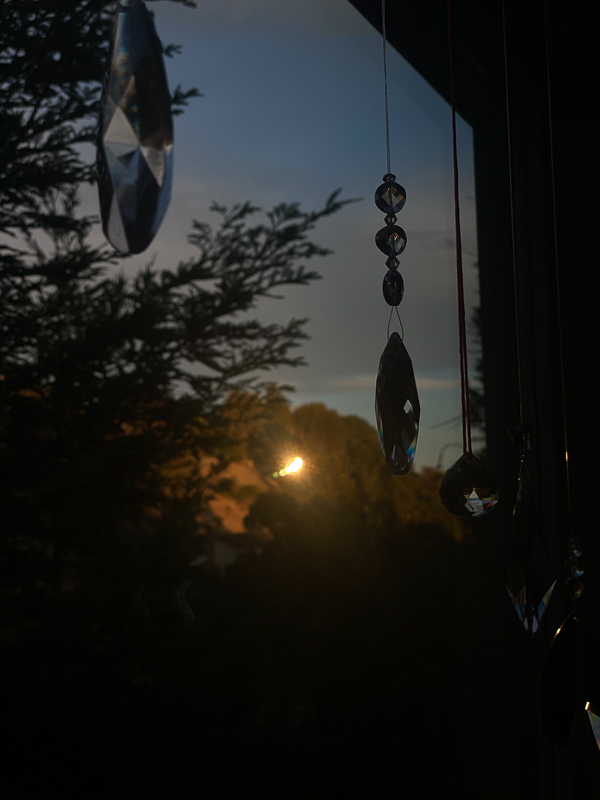 My front yard is coming along!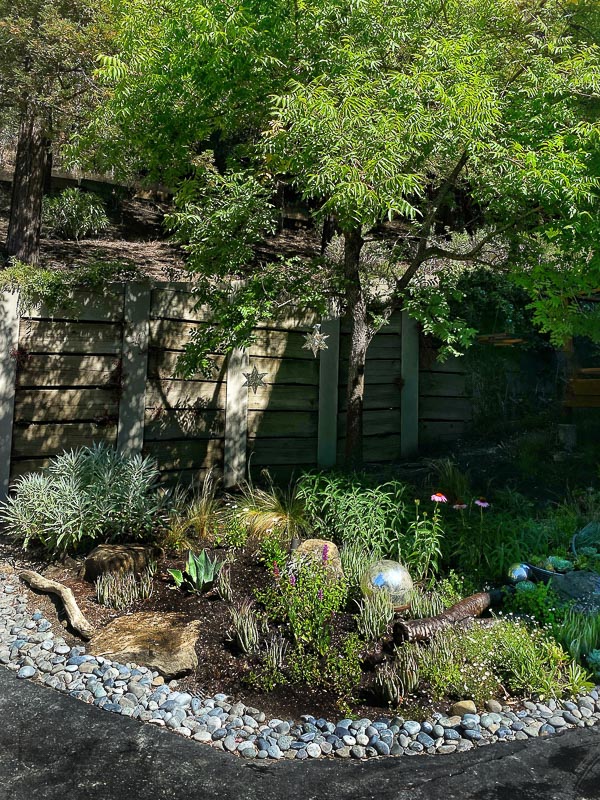 Get off the table, cute boy.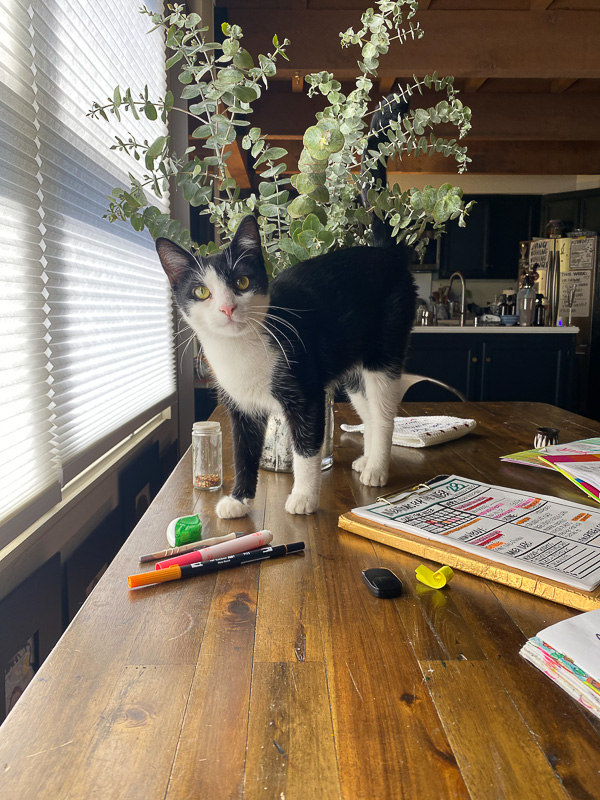 My rainbow maker
makes the best beams of light.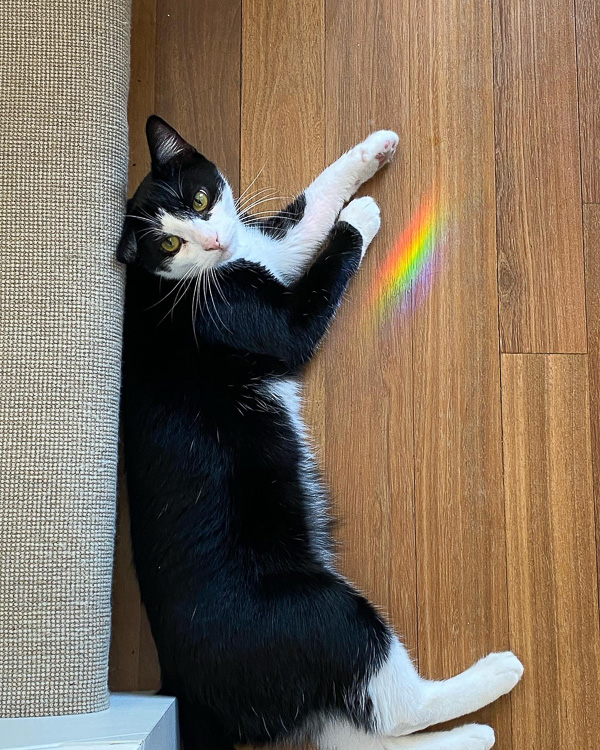 Blueberry Pudding Cake going into the oven.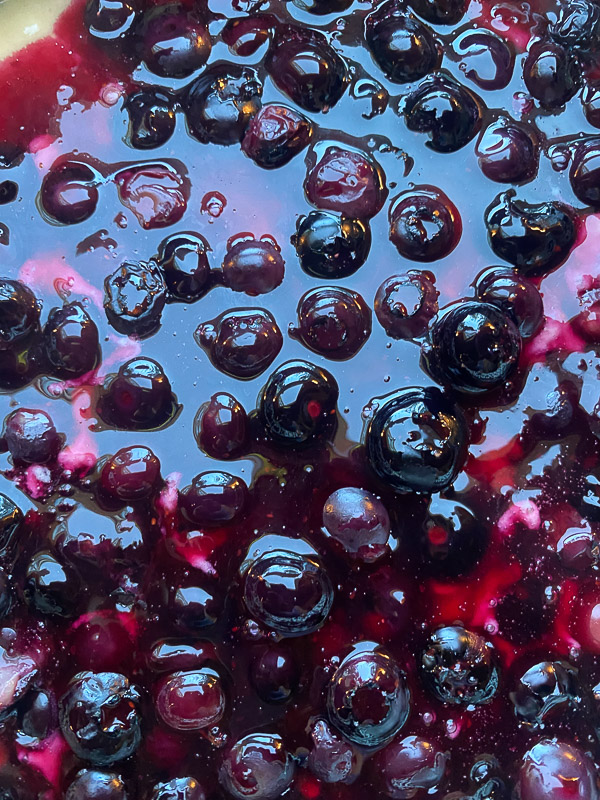 Ordering cocktails to go from our favorite local bar- California Gold.