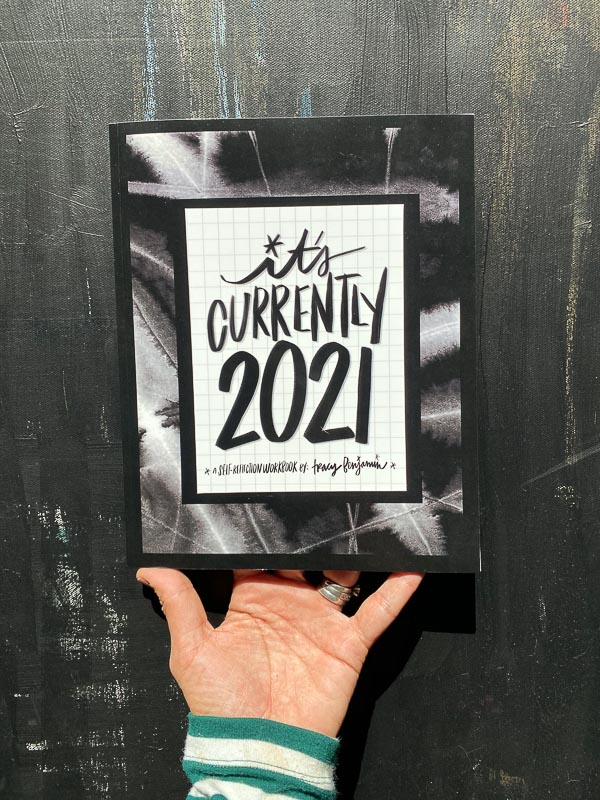 Hello friends! Exciting news! My Currently 2021 Workbook is available for sale in my Etsy shop!
Since 2016, I've been sharing a breakdown of my months in a column I call CURRENTLY.— You can look back at all of them here.
In 2019, I designed my first currently workbook so I could practice my handwriting and creativity WITH my readers. I wanted to spend a little more time offline and this was the best way for me to do it!
And then 2020 came… and I continued writing in it because it was the best way for me to channel my feelings into something productive! Plus, I had a whole bunch of people working on it with me in my private Facebook group. It has BEEN so inspiring to see how other people use it. I'm so grateful for the practice.
It's what I've always wanted- to build a community for self-reflection through creativity.
This is the cover for the Currently 2021 workbook!

Let me show you inside!
In the Currently 2021 Workbook for, you will have a place to write down your WORD FOR THE YEAR as well as map out your Intentions for 2021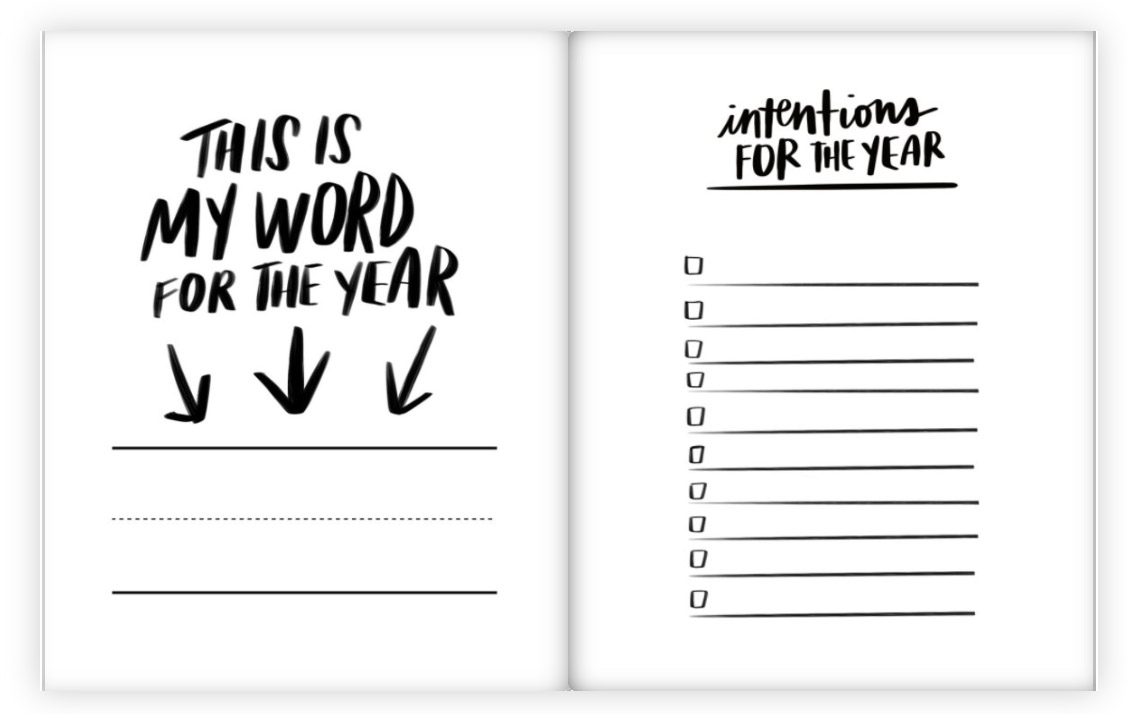 Each month has its own spread. You're invited to color and play in the pages.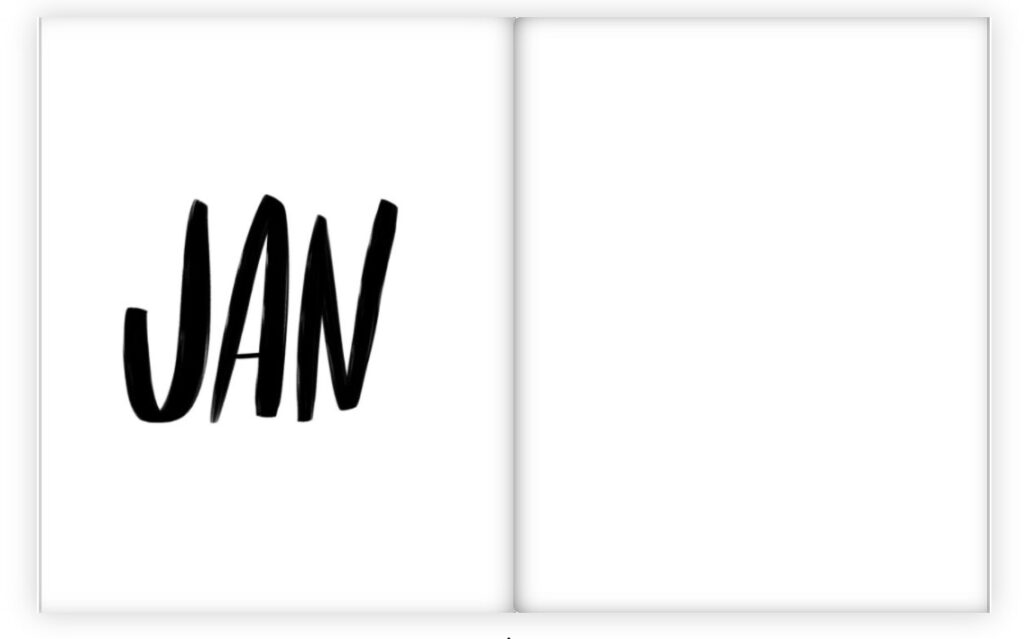 This is what my creative journal has looked like in 2020: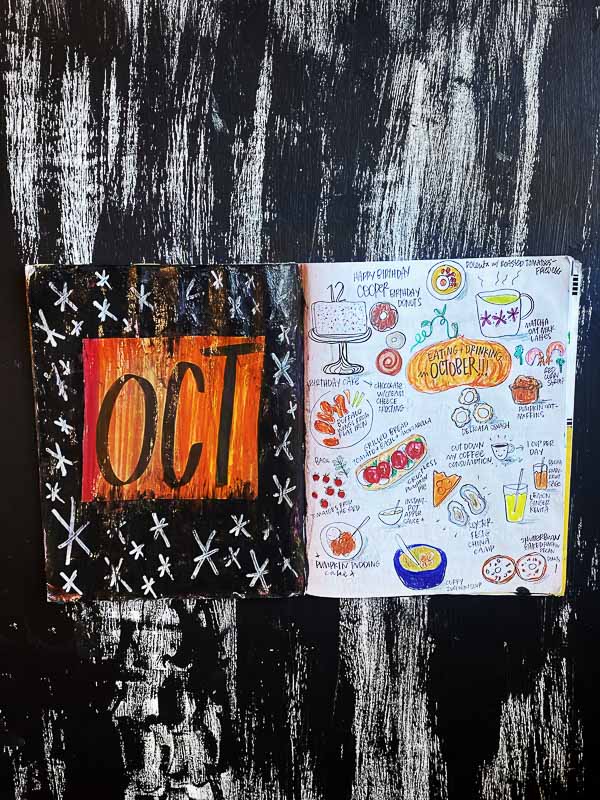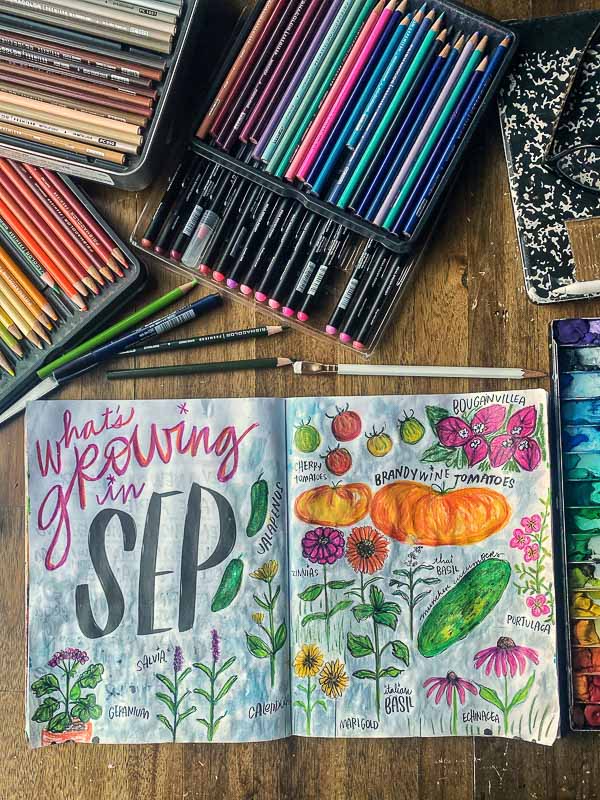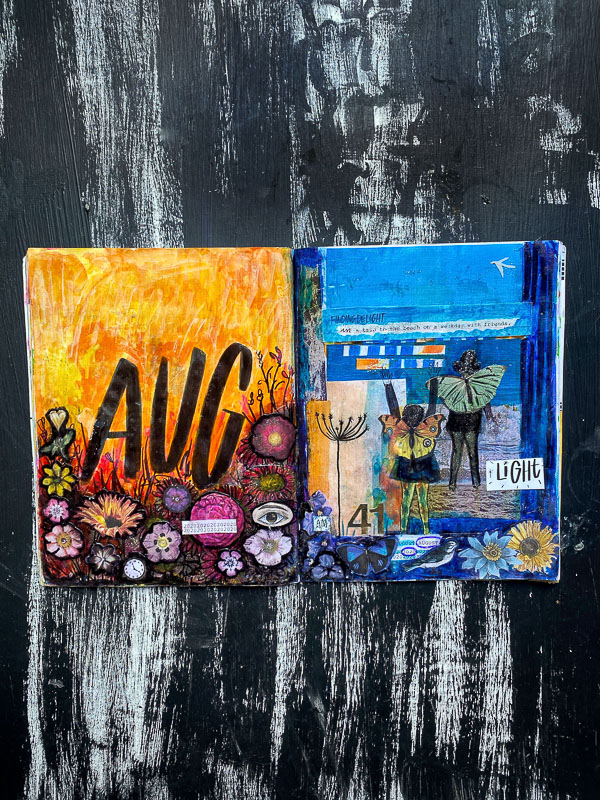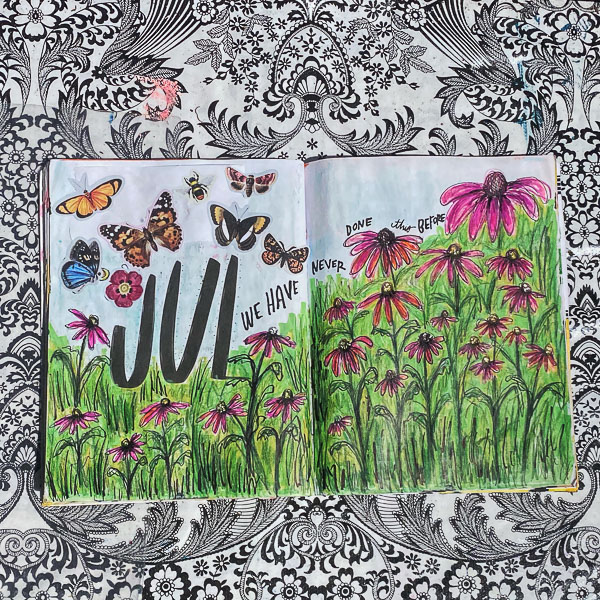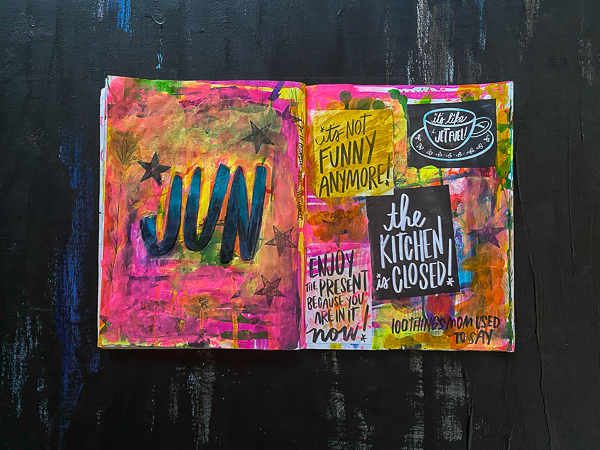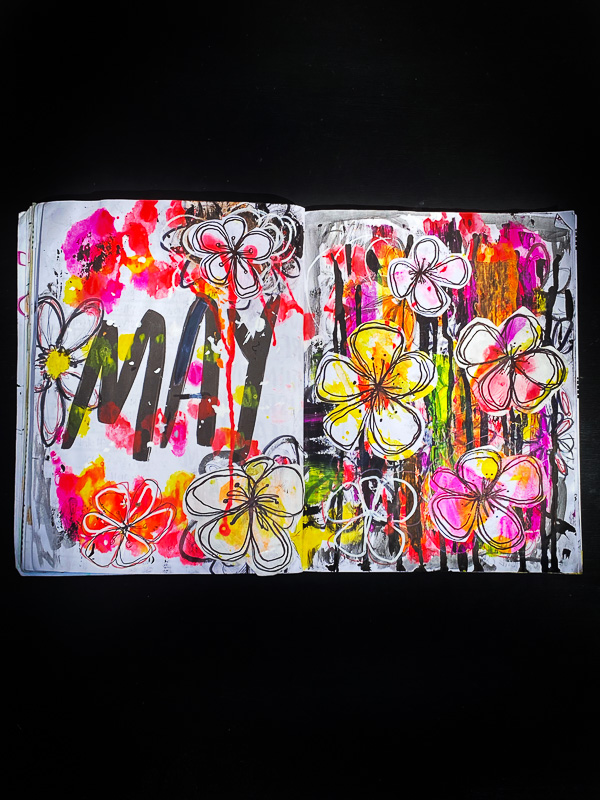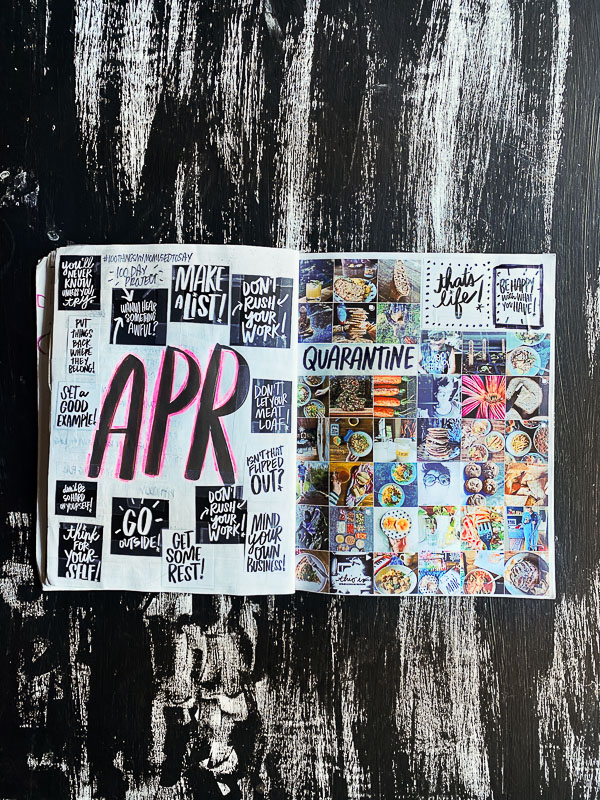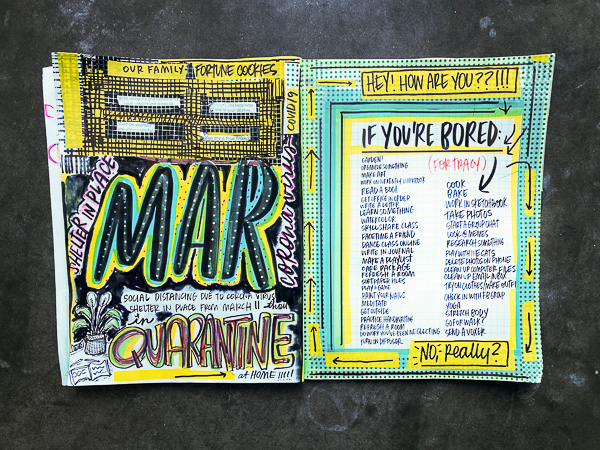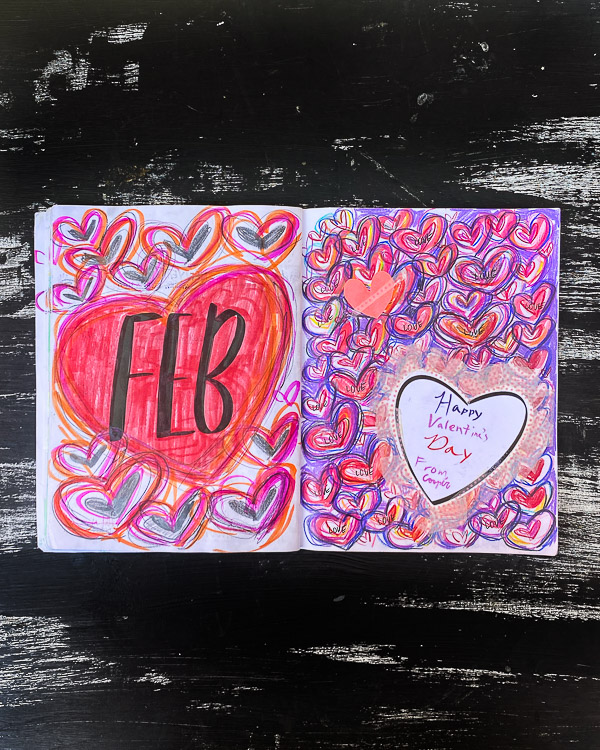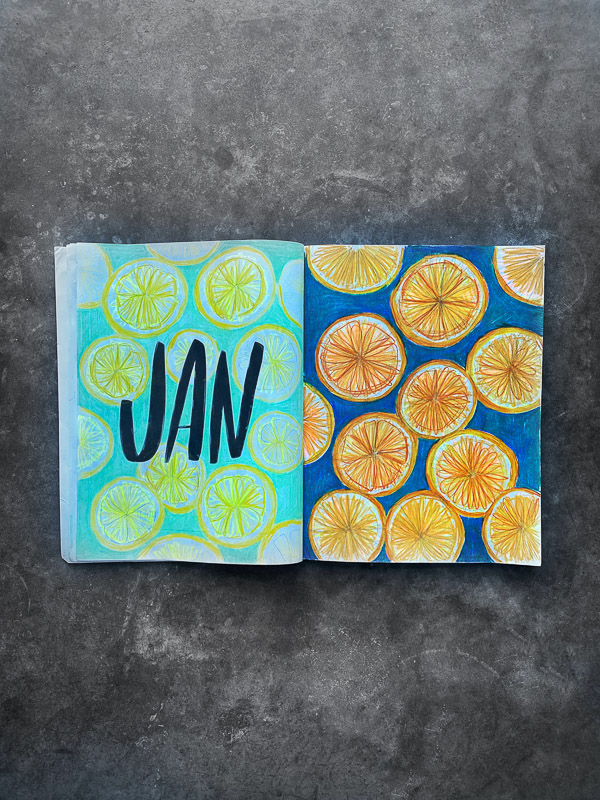 With each month, there's an opportunity to write things down!
Every month has this guide for you to fill in: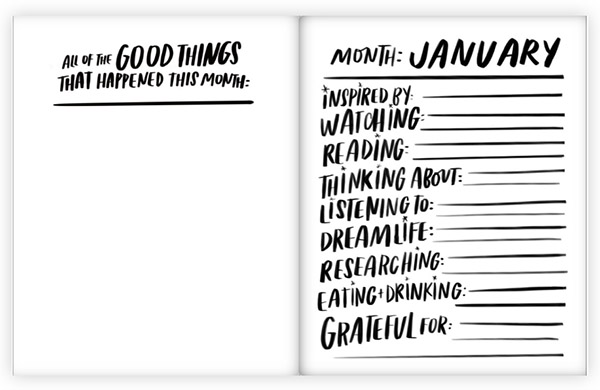 Here's an example of how I fill in these pages: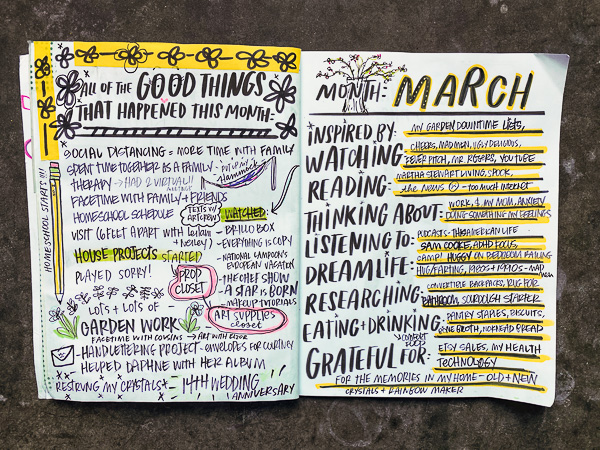 Each season has it's own spread & includes a place for you to write out your seasonal bucket list.
There's a page to fill in whatever inspired you each season. It's a chance to make a list or draw in your favorite things.
We start with Spring, Summer, Autumn, and Winter!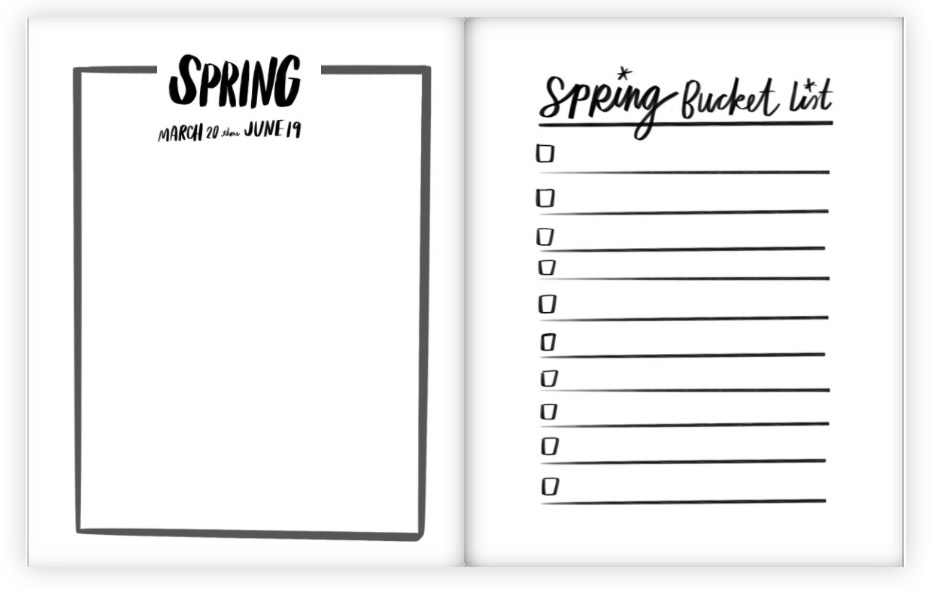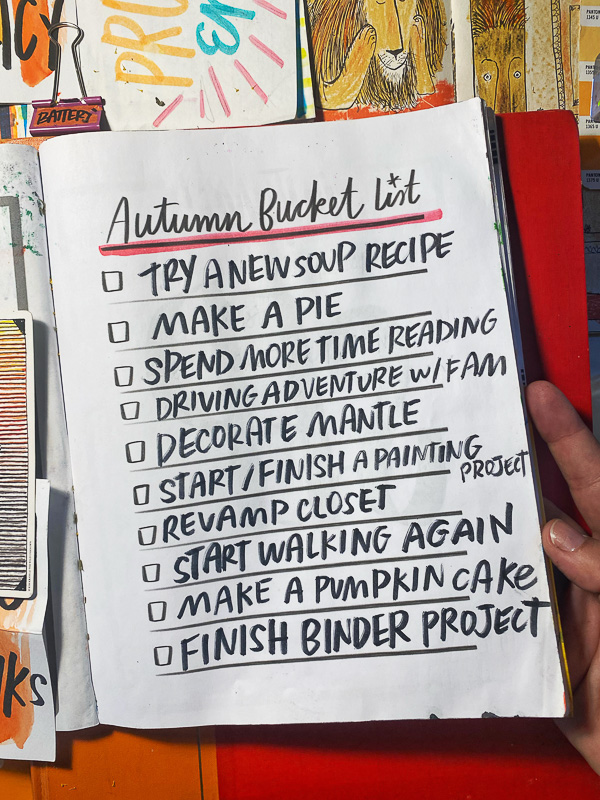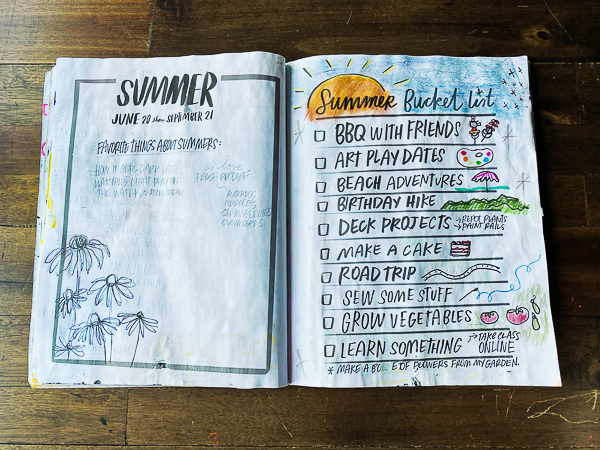 I added a section for you to paste self-portraits in your journal.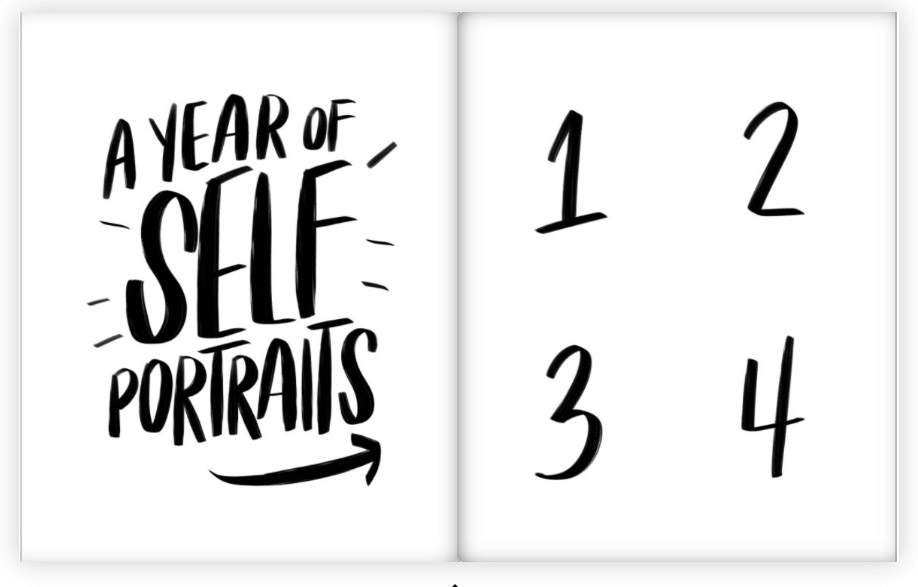 I print a photo out and place it in the back each month. I like to see all my different hairstyles.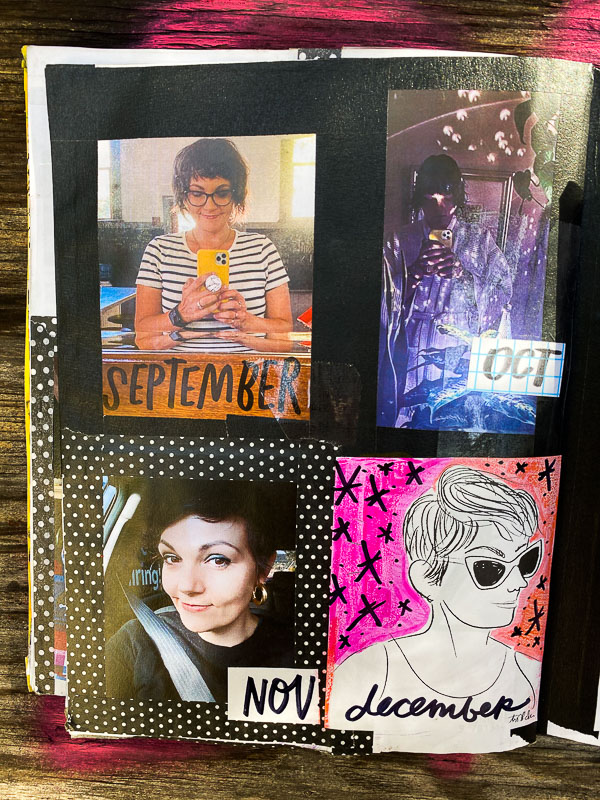 Currently 2021 Workbook by Tracy Benjamin
72 pages total!
Join me in self-reflection in 2021. Buy one for yourself, for your friends and family. Do it with your kids! Make self-reflecting FUN and therapeutic.
I can't wait to work with you in 2020.
THANK YOU FOR YOUR SUPPORT!
You can follow my adventures here on my monthly Currently posts and follow @thehandwritingclub to see my handwriting in practice.