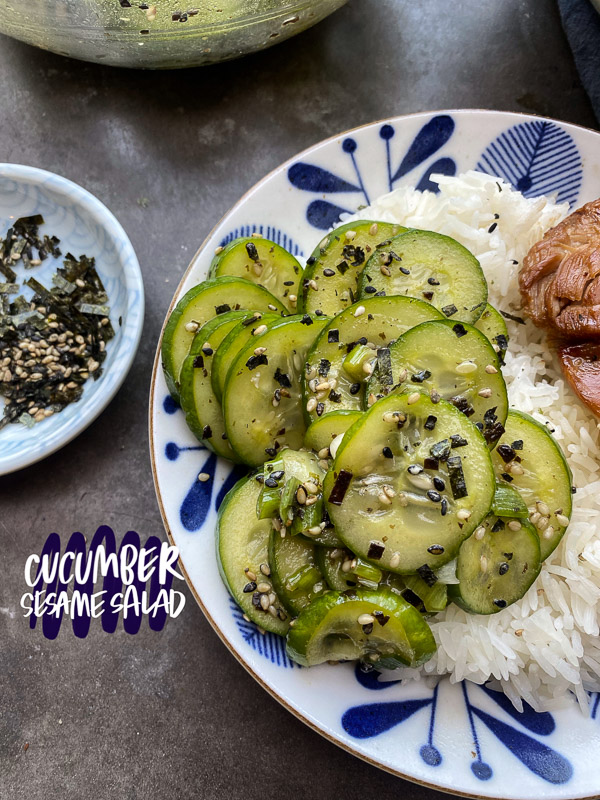 If I made something like Chicken Teriyaki or Cracklin' Chicken with rice, I serve it with a quick Cucumber Sesame Salad. It's the first thing I start making so it has time to pickle/marinate while I have the rest of dinner going.
Just clear off the cutting board and do some chop therapy on some cucumbers and green onions!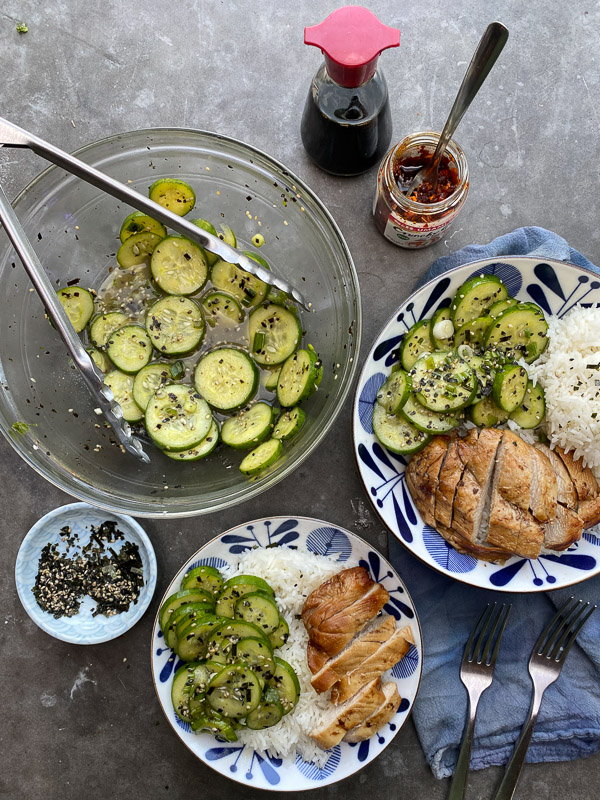 It's also a jumping point recipe! I sometimes add avocado (if I'm eating it), spicy garlic chili, cilantro, and even rice!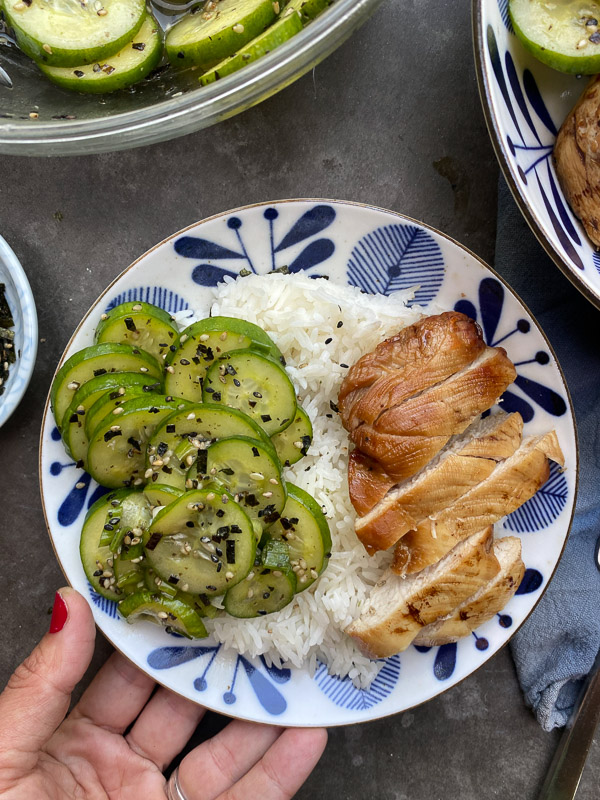 The best part is that my family eats it up every time I make it so I never have leftovers and they've EATEN SALAD without complaining.
Win-win!
Ingredients involved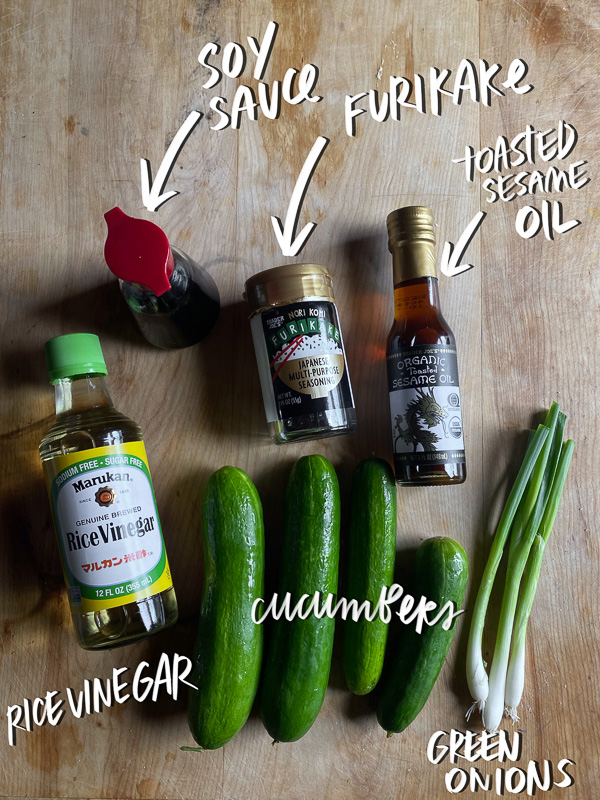 Cut the cucumber thin. I go thinner than this with a little mandoline
when we are using the cucumber sesame salad for our hand-roll sushi dinners!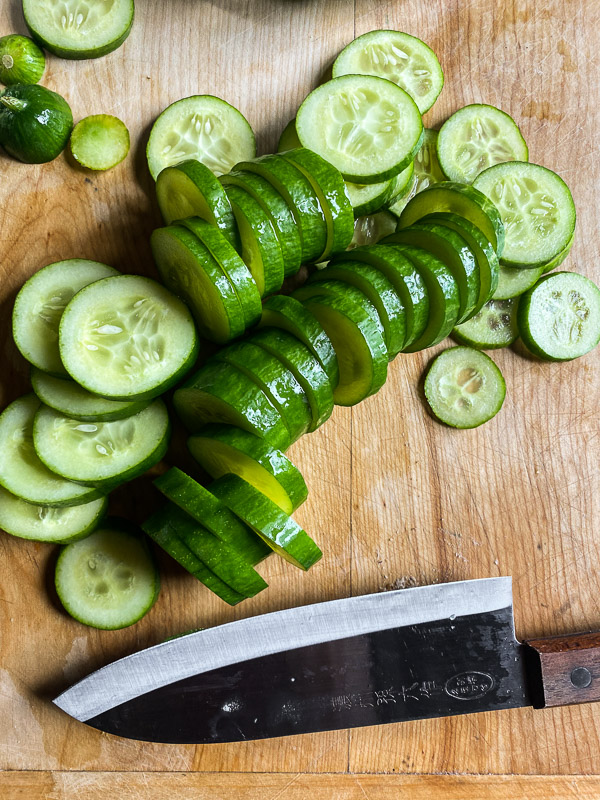 Chop therapy! Cucumber and scallions go in a large bowl.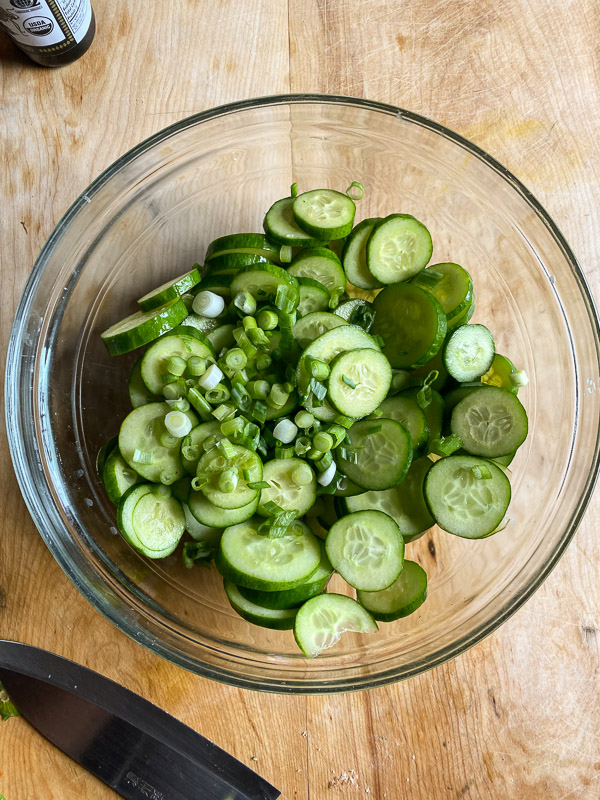 A quick pickling of rice vinegar, toasted sesame oil and a splash of soy sauce.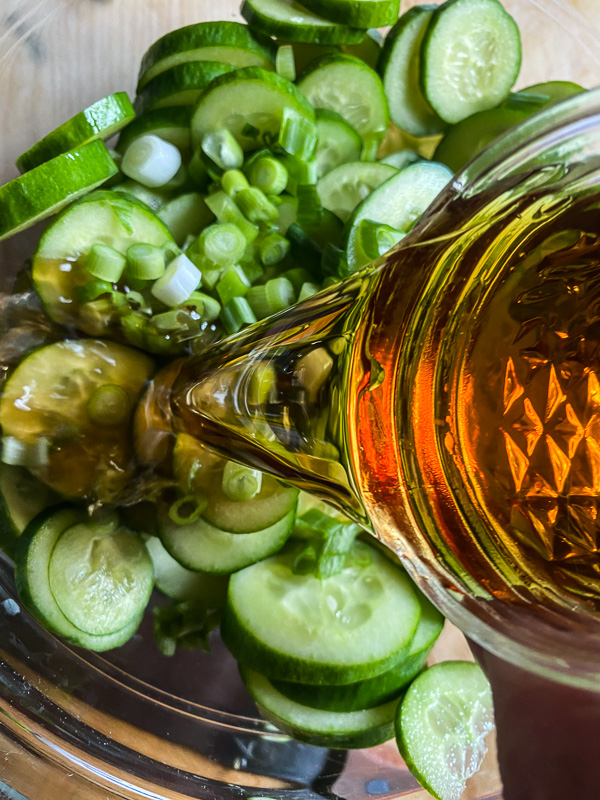 Stir it all up. Stir in furikake for extra oomph!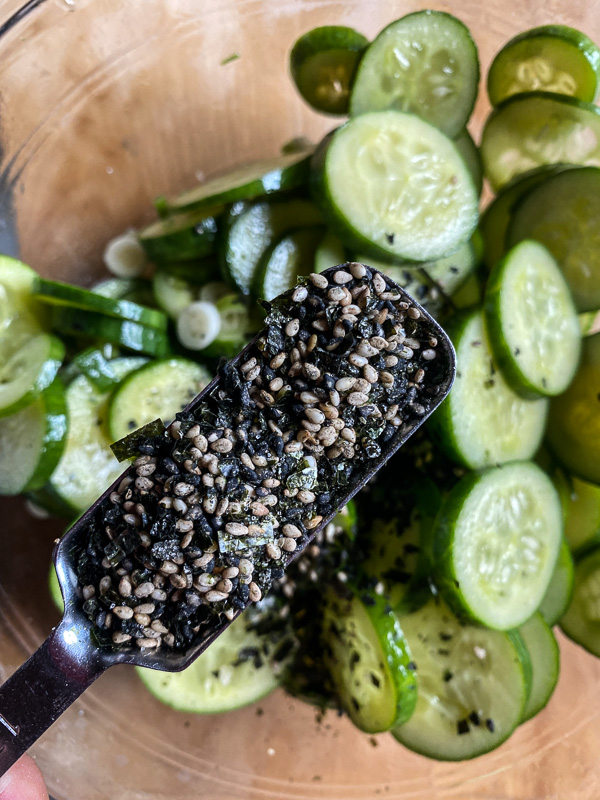 Let sit! Put it in the fridge to keep it cold.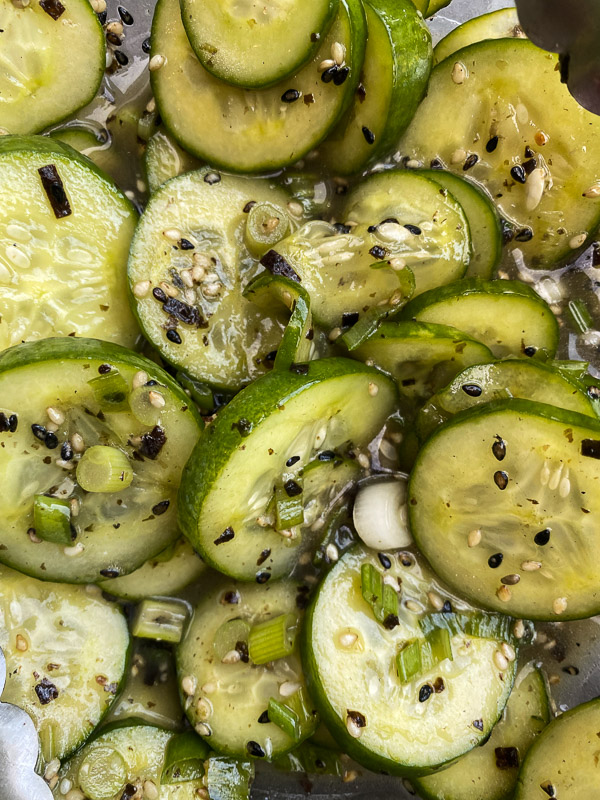 Mmmmhmmm.
Chili garlic sauce for me, please.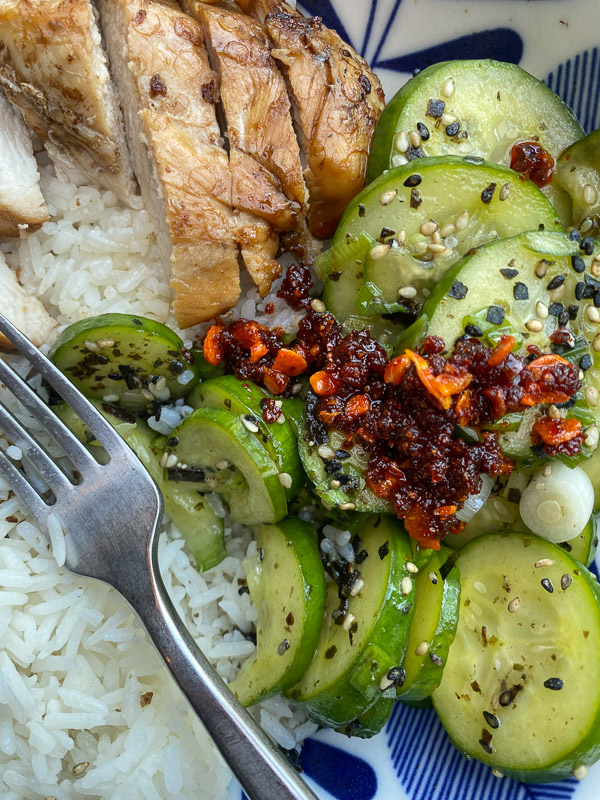 Everyone wants in on this salad!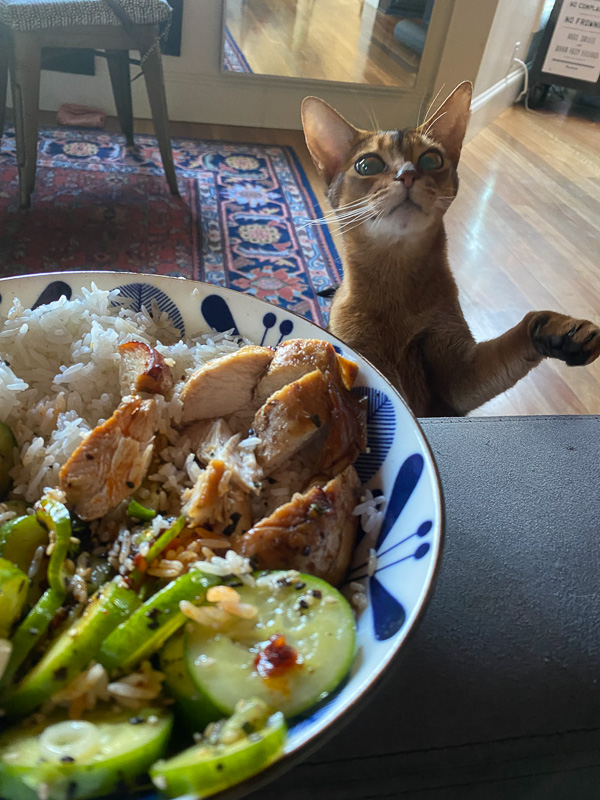 It's one of our weeknight staples. Maybe it will become one of yours too?
Cucumber Sesame Salad

makes 4-6 servings

1 lb. Persian cucumbers thinly sliced
3 green onions, thinly sliced (both white & green parts)
1/4 cup rice wine vinegar
2 tablespoons toasted sesame oil
A splash of soy sauce
2 tablespoons furikake

Place sliced cucumbers and green onions into a large bowl. Mix the rice wine vinegar, sesame oil, a splash of soy sauce in a small bowl until well combined. Toss the cucumber mixture with the dressing and sprinkle in the furikake. Stir until well combined and let sit for at least 15 minutes before serving.