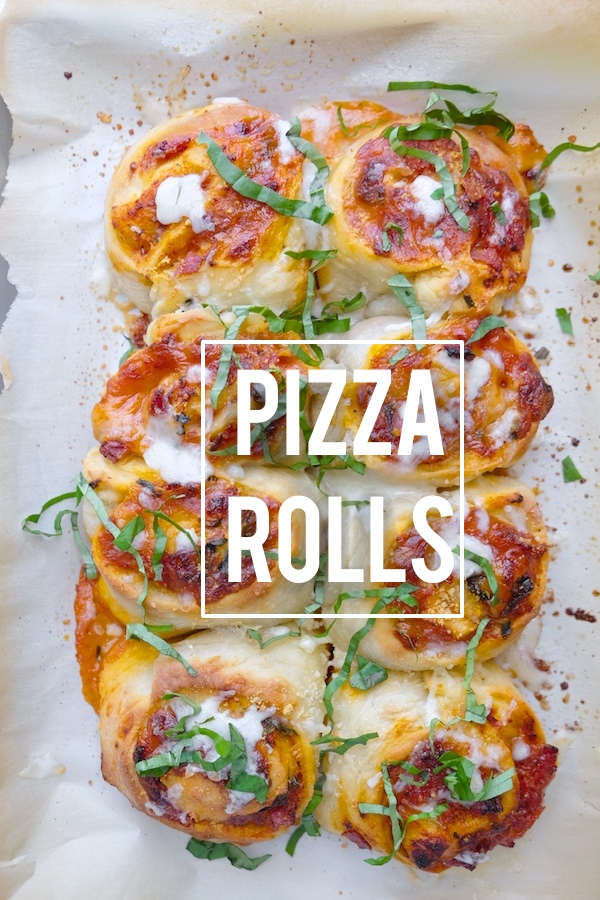 It's Sunday night and I've got a mountain of laundry waiting to be folded, a stiff cocktail by my side, and an episode of Mad Men on my DVR to dive into so I'll keep this brief. Two words: Pizza Rolls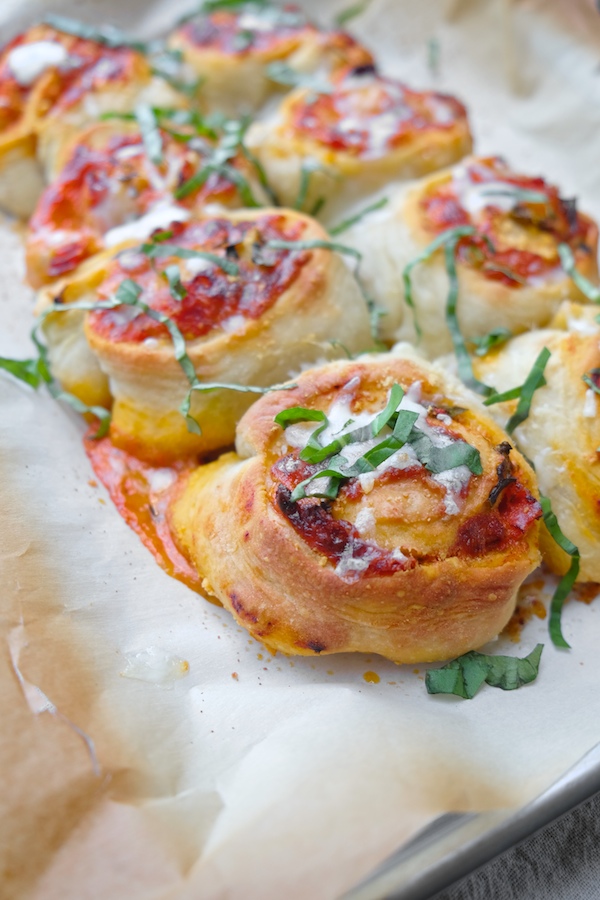 PIZZA ROLLS ARE LIKE CINNAMON ROLLS BUT WITH PIZZA TOPPINGS!
The sauce! The cheese! The pepperoni and the basil! It's all too good. The cheese melts and pepperoni meld together inside of the rolls while the inside marinara seeps out of the bottom…mixing with melted cheese to make an incredible crust. Can't get enough!
And we're off!
Feel free to add your favorite pizza toppings to the mix. Make sure they're not too big.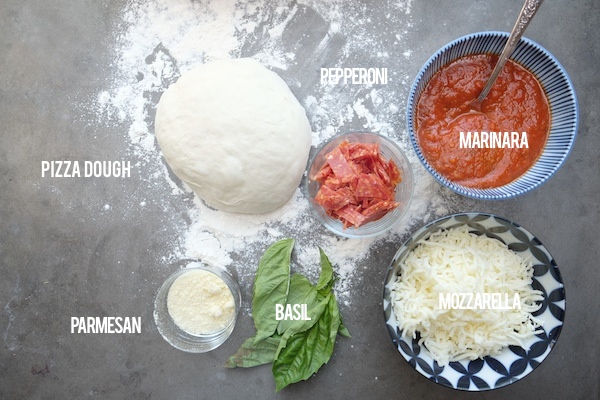 Roll out the pizza dough on a floured surface.
We want a rectangle.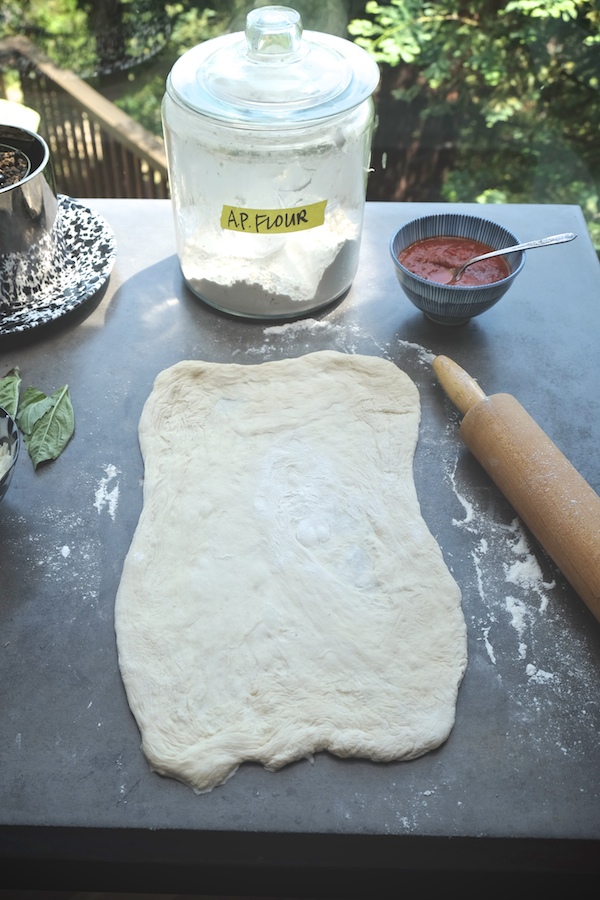 Spread a thin layer of marinara across the dough, leaving an inch border around the edges.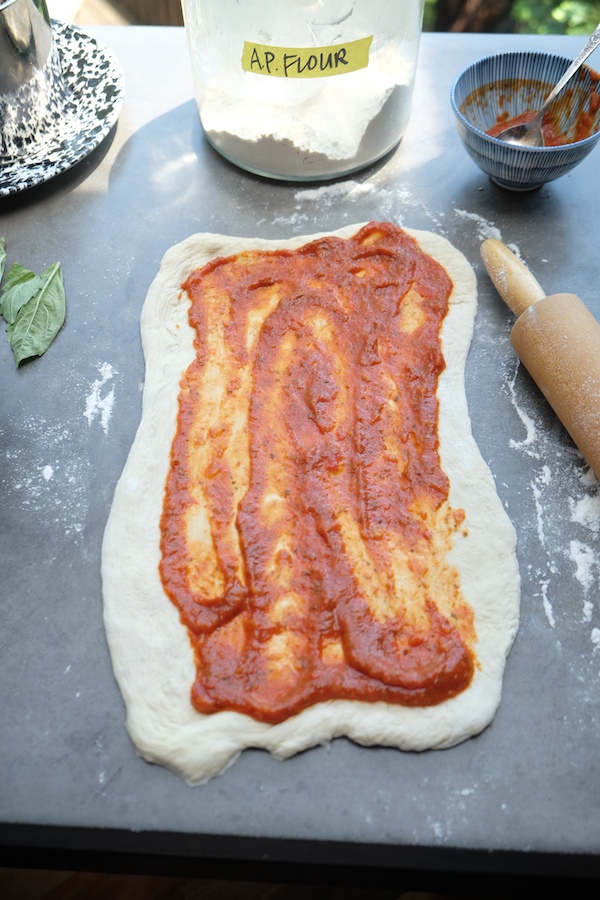 Top with cheese and pepperoni.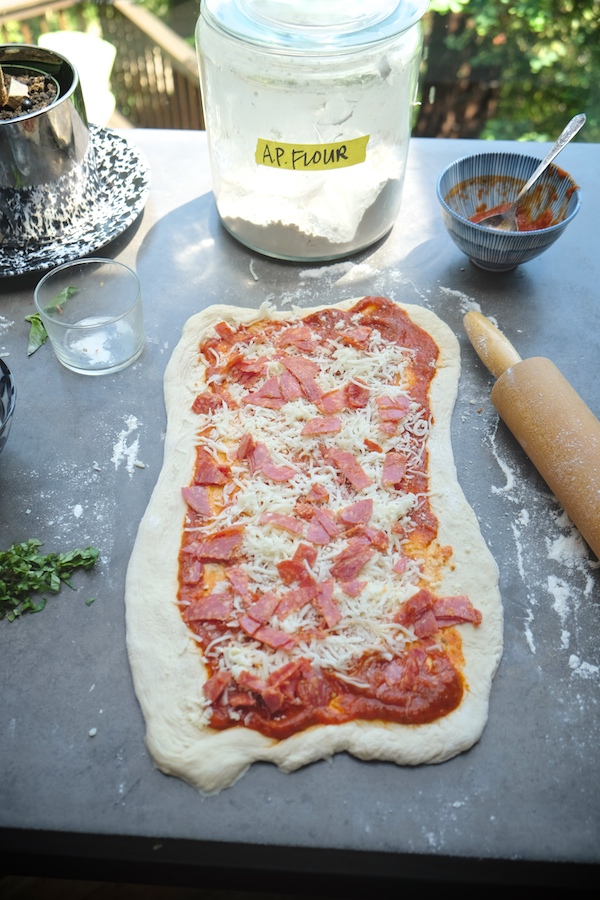 Add a little basil and parmesan too! Now start rolling the dough lengthwise.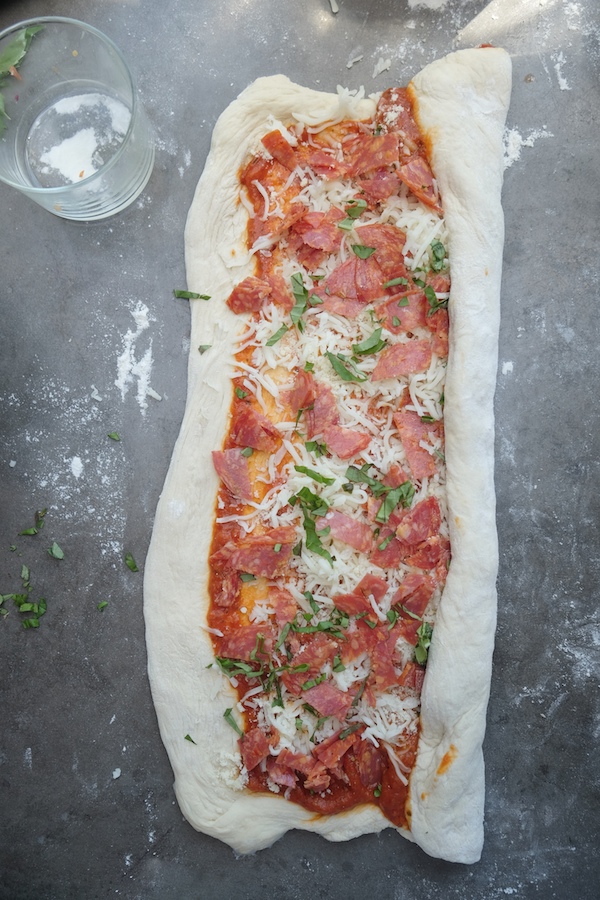 Keep rolling.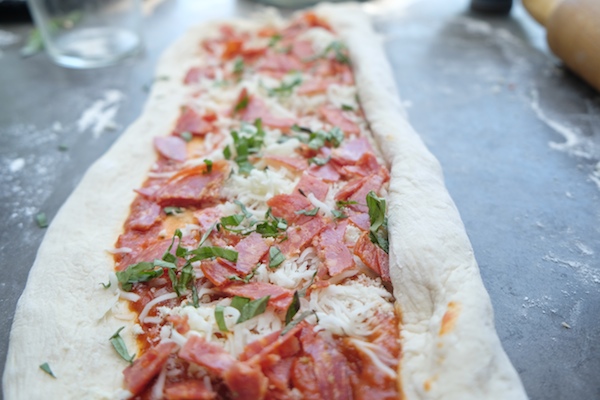 Rolled up!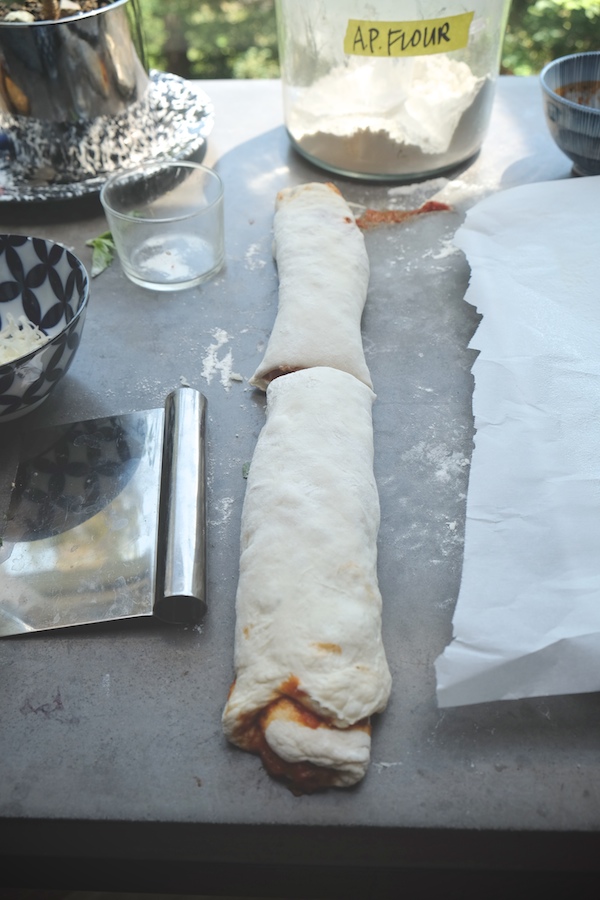 CUT UP!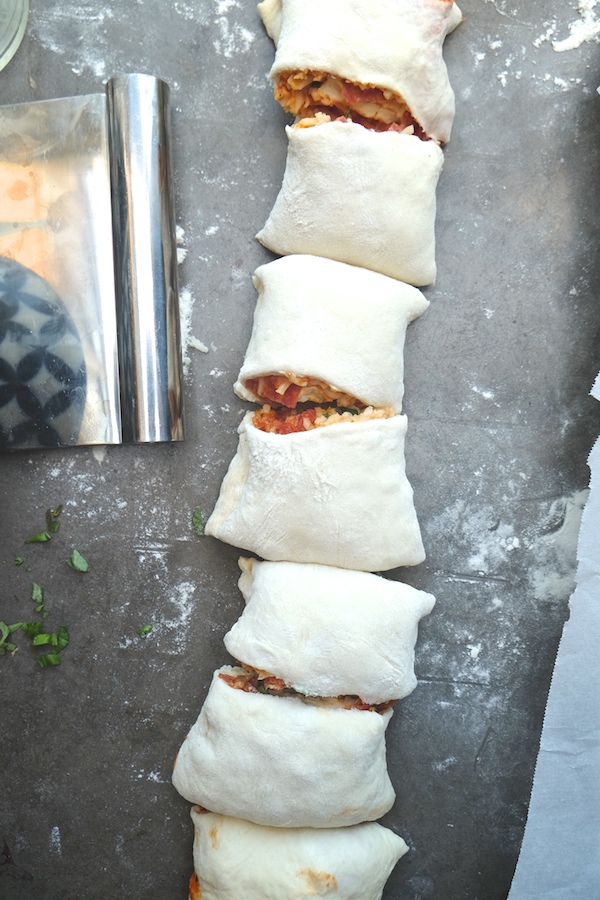 Lined up!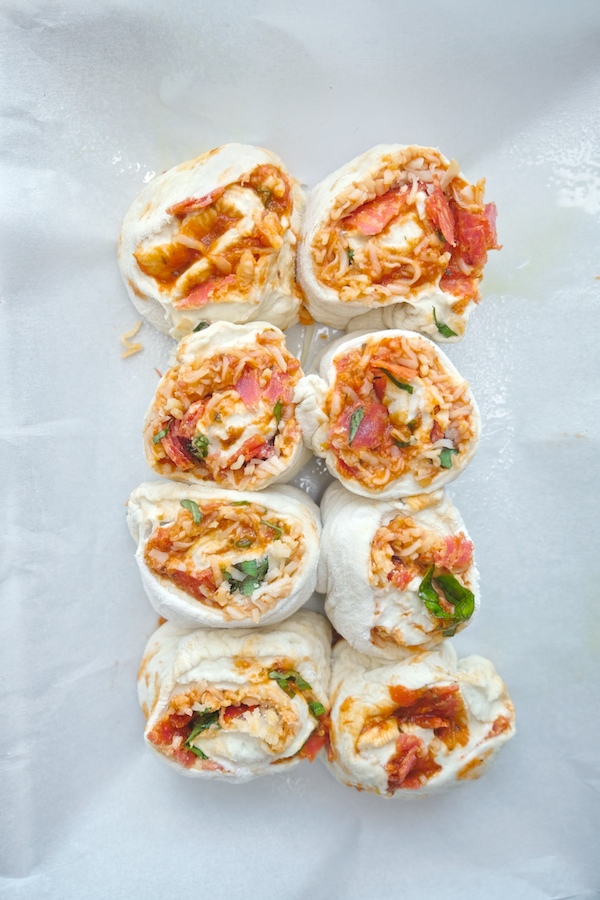 Oiled up!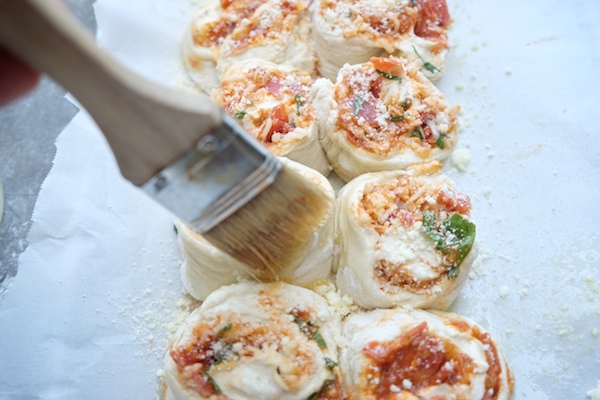 Baked! Cheese extra added on top. More baking.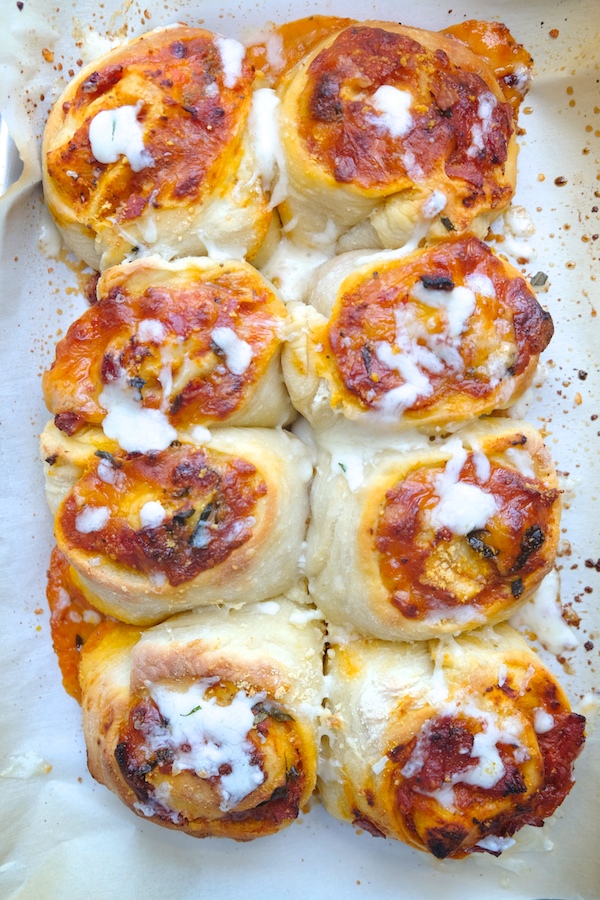 DONE.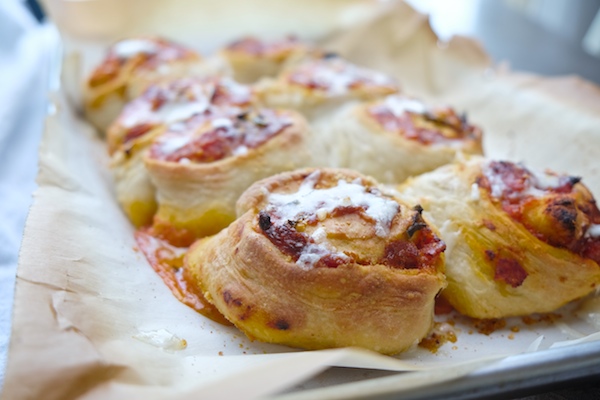 Sprinkled basil topping.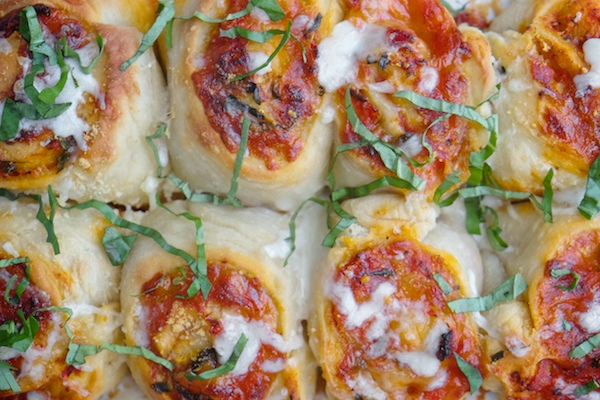 Get over here already! Bring the red pepper flakes!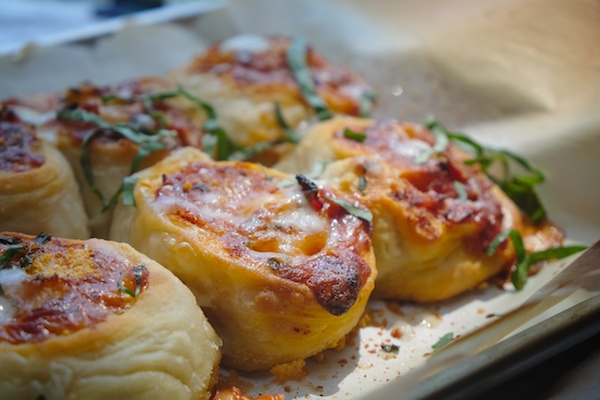 For more pizza LOVE, try my:
Pizza Rolls

makes 8

1 lb. pizza dough
2 tablespoons extra virgin olive oil
1 1/3 cup marinara sauce
1 1/8 cup shredded mozzarella, divided
1/4 cup grated Parmesan cheese
12 slices pepperoni, finely diced
5 basil leaves, finely chopped, plus more for serving

Preheat oven to 450F.

Line a baking sheet with parchment paper and drizzle the surface with 1 tablespoon of olive oil.

On a floured surface, roll out pizza dough into a rectangular shape, roughly 9 x 16 inches and position so the short sides are parallel to you. Spread the marinara sauce evenly on the rolled out dough, leaving about a 1″ border around the dough. Place 1 cup shredded mozzarella cheese, followed by pepperoni and basil and 1/8 cup Parmesan cheese.

Using your hands, lift up the bottom edge of the dough and roll it forward into a tight cylinder. Place dough cylinder, seam side down, on a cutting board and, using a thin, sharp knife, cut cylinder crosswise into 8 equal-size slices. Nestle the slices, cut sides up on a parchment lined baking sheet. Brush 1 tablespoon olive oil onto the edges of the dough and bake until golden brown about 15-20 minutes. In the last two minutes of baking, pull rolls out of the oven and top with 1/8 cup shredded mozzarella and a light sprinkle of the remaining Parmesan cheese. Place rolls back into oven and bake until cheese melts. Remove rolls from the oven, let rest for 5 minutes and sprinkle with chopped basil for serving.