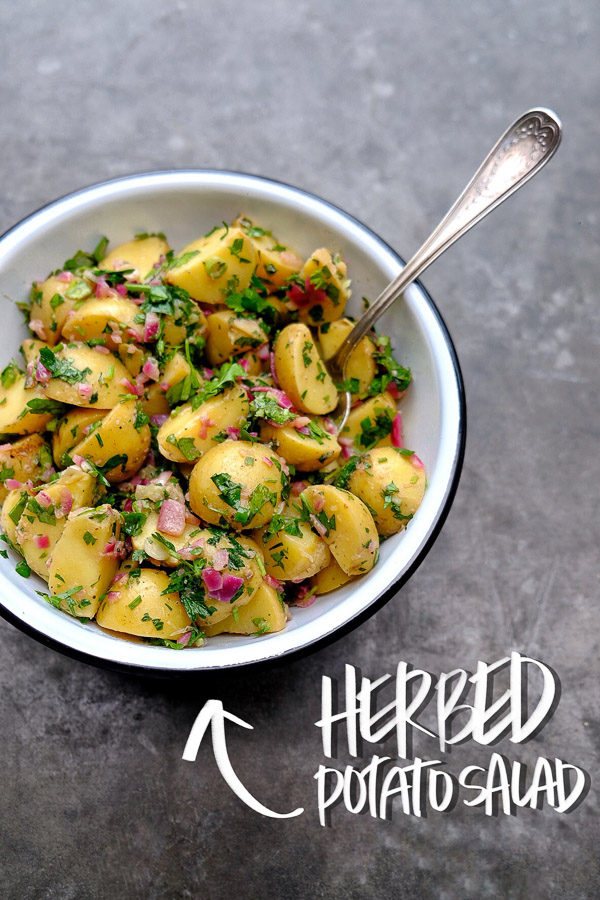 When I'm in the meal prep rhythm, this Herbed Potato Salad is something I make for weekday lunches at home. I like to think of it as insurance that I will eat a fair amount of salad during the week.
It's January and I AM READY TO GET BACK INTO MEAL PREPPING! Mark my words!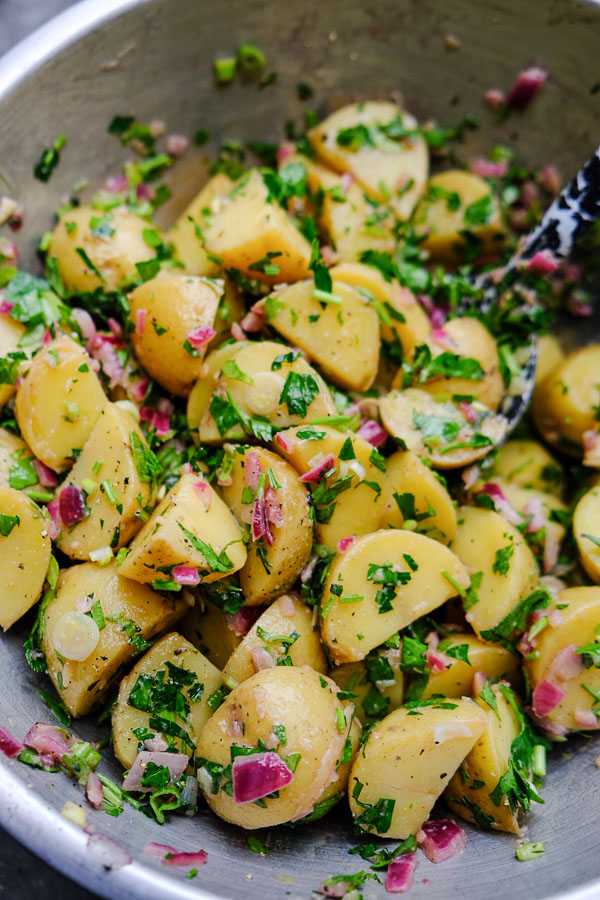 I've played around with this recipe over the years and landed on a combination of flavors I like. It reminds me a lot of my Grandma's potato salad except she added a ton of mint in hers. It's January and I don't have fresh mint from my yard so parsley and green onions will do just fine in the green department.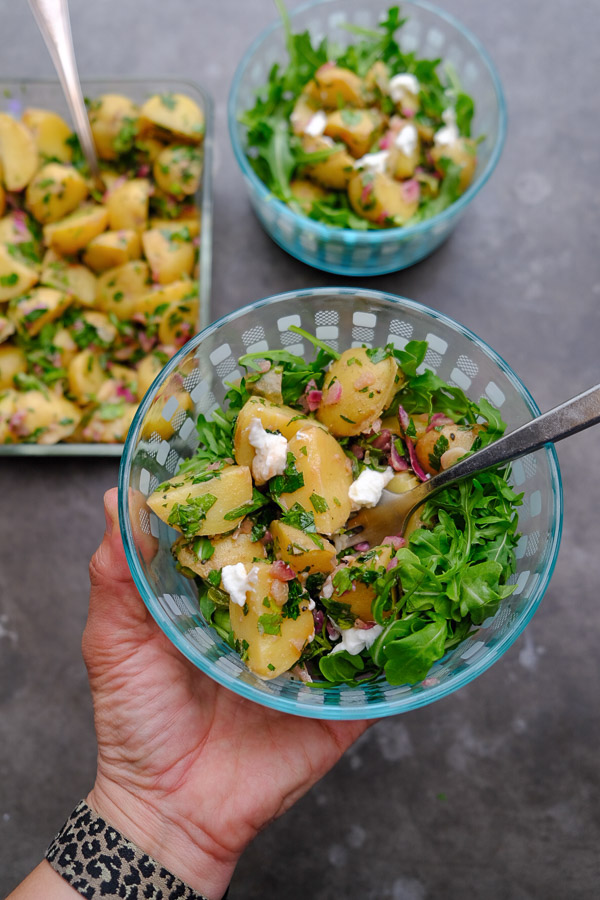 It usually ends up in a bed of arugula with a bit of feta or goat cheese crumbled on top. Sometimes I finish it off with a splash of red wine vinegar and oil and that's it. A very healthy lunch that can come together in a snap. The best part is that the salad gets better after a day or two, so save some leftovers!
Ingredients involved: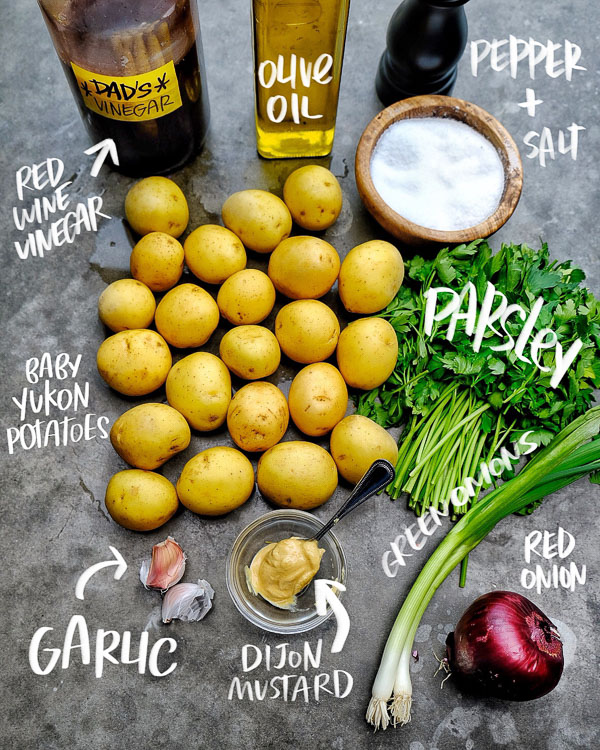 Let's make our dressing. We're going to put the onions in it and let them pickle for a bit.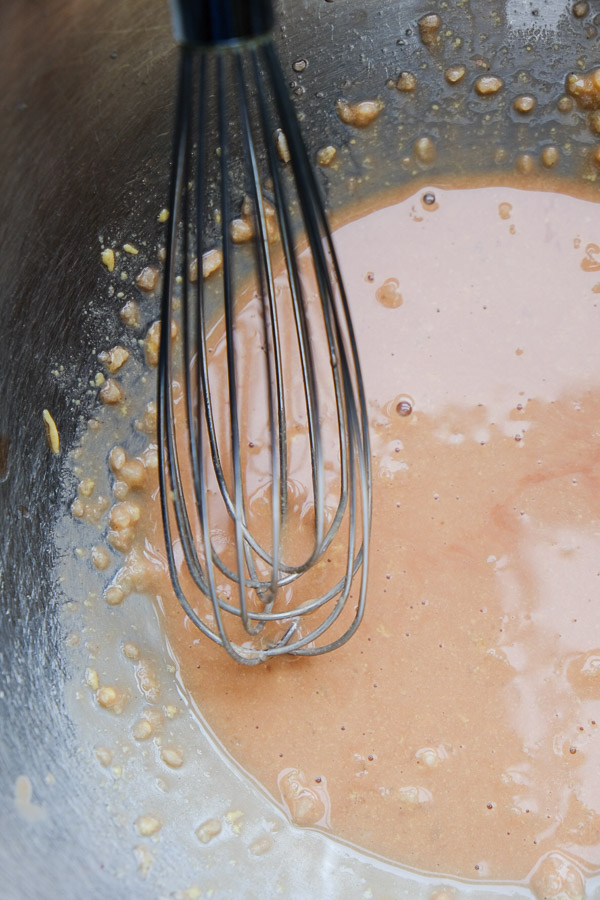 Hello onions!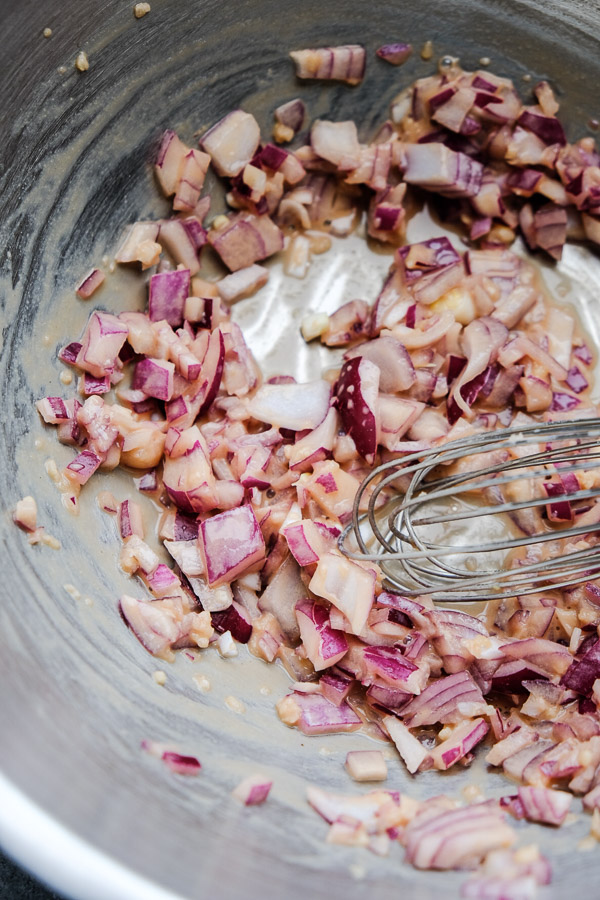 Cut up your potatoes and cook them.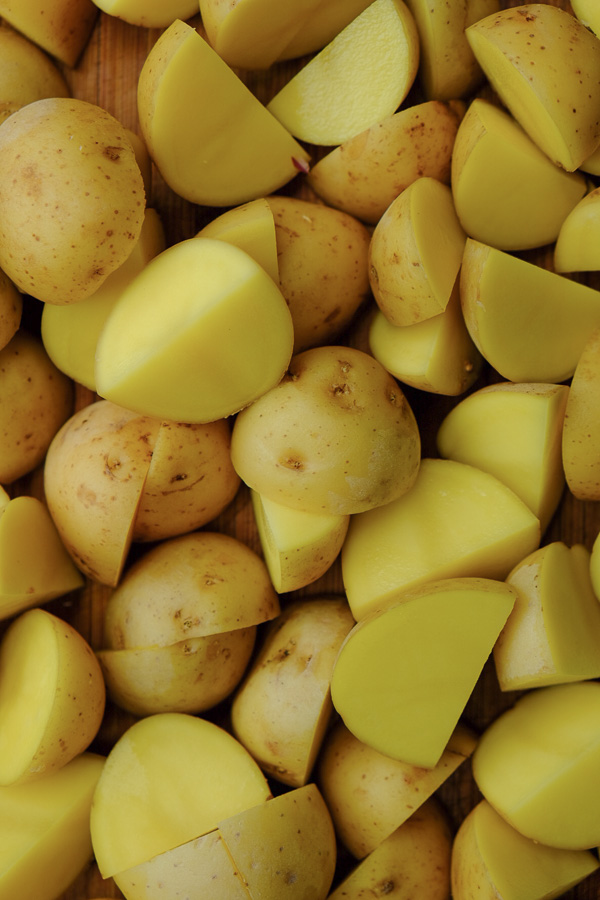 Drain!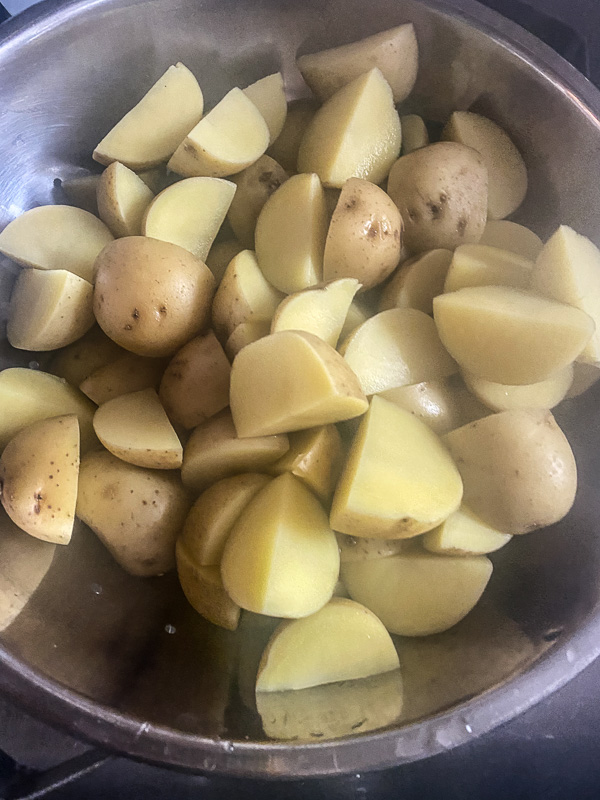 Mix with the pickled onion mixture.
Keep tossing it every few minutes until it's cooled down.
Finish with the parsley, green onions and hit it with a bit of olive oil.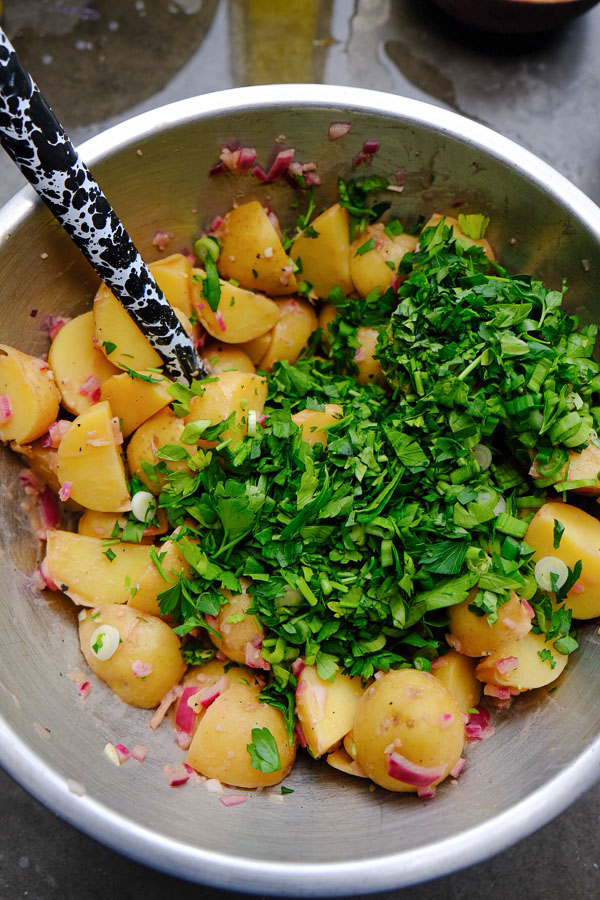 Mmmm. Let the flavors develop.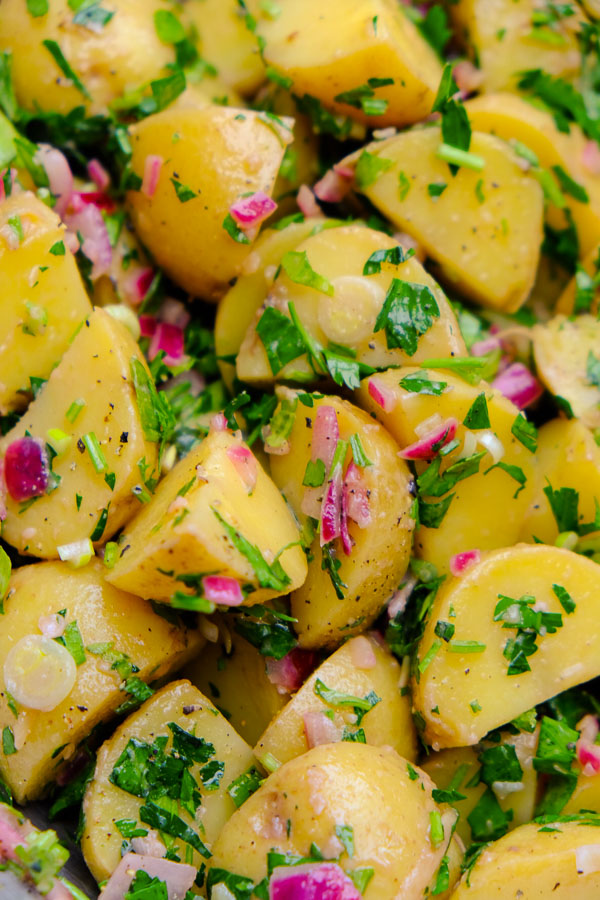 Meal prep in action!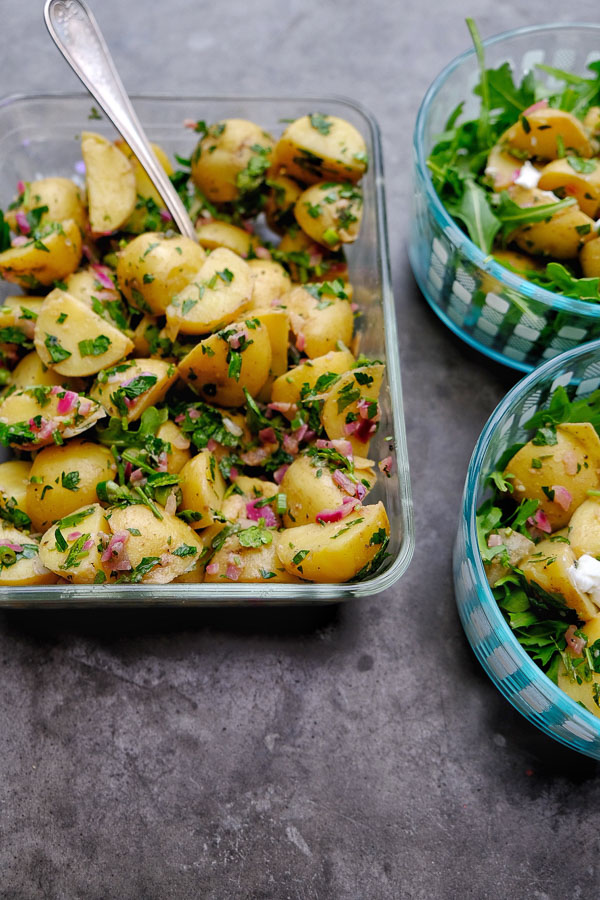 I have some healthy salad bowls for the week.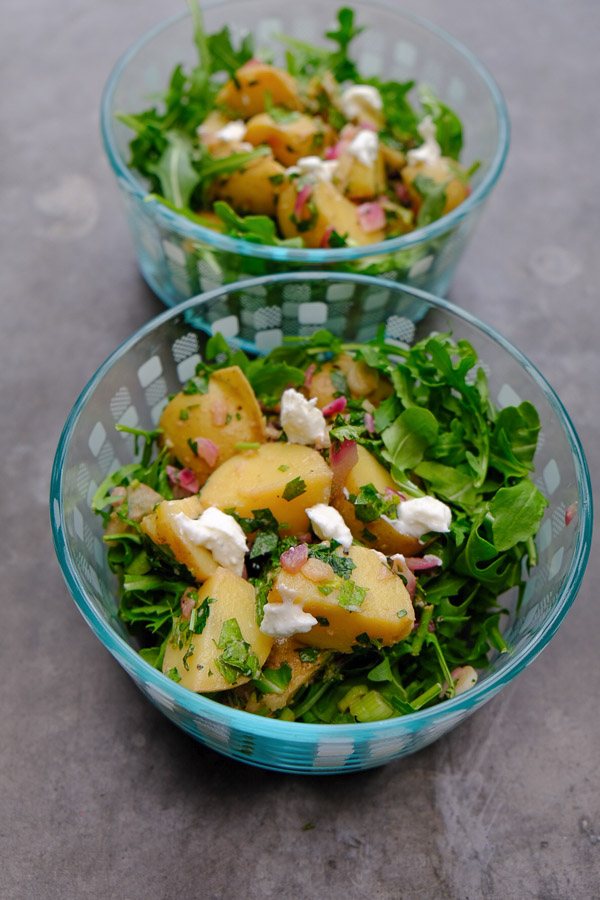 Hooray!
1 1/2 pounds baby Yukon potatoes, scrubbed and halved (quartered if large)

3 tablespoons red wine vinegar

2 cloves garlic, minced

1 tablespoon Dijon mustard

½ medium red onion, chopped

coarse salt and ground pepper

2 tablespoons olive oil

3/4 cup fresh Italian parsley, chopped

2 green onions, thinly sliced (both white & green parts)

In a serving bowl, combine vinegar, garlic, Dijon, and onions; season with salt and pepper and let the mixture sit for at least 15 minutes to marinate the onions.

Fill a large pot with water. Bring to a gentle boil and add potatoes. Cover, and cook just until tender, 15 to 20 minutes, tossing occasionally.

Add hot cooked potatoes to the marinated onion mixture. Let cool, tossing occasionally.

Add oil, parsley, and green onions to the cooled potato mixture. Season with salt and pepper, and toss.