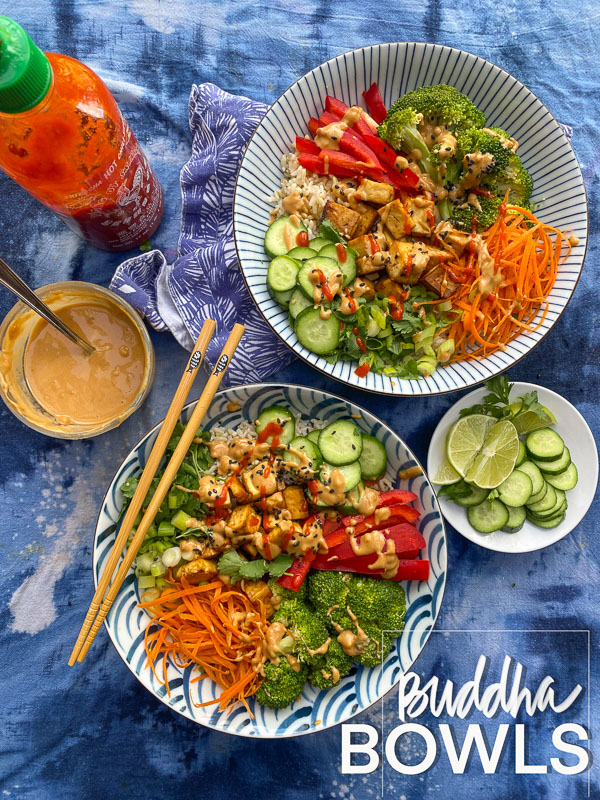 Buddha Bowls? Grain Bowls? What do you call them?
What's a Buddha Bowl/Grain Bowl, you ask? It's a bowl of goodness that consists of a grain, protein, and an array of vegetables lined up in a beautiful arrangement. There's usually a sauce or topping to go with it.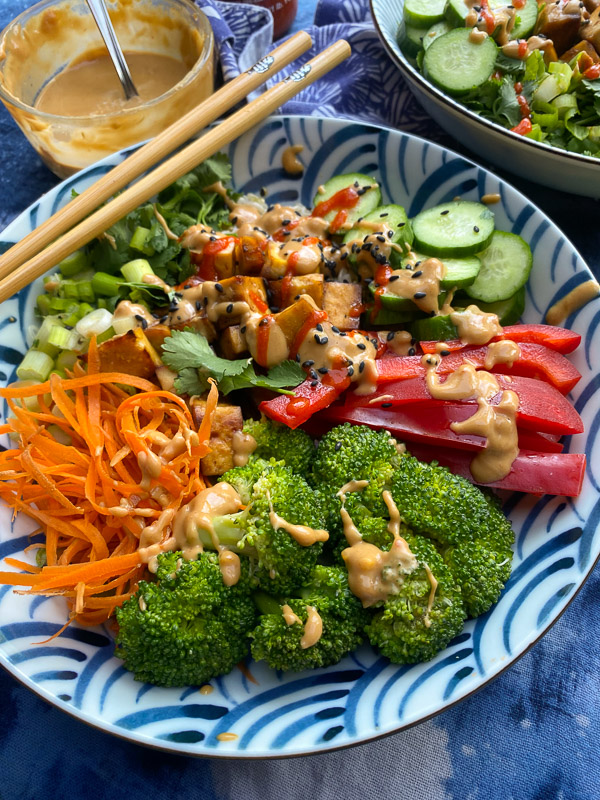 A Buddha Bowl is a perfect candidate for meal prep because it's basically made of things prepped in advance. Everything is served cold so what could be better on a hot day??!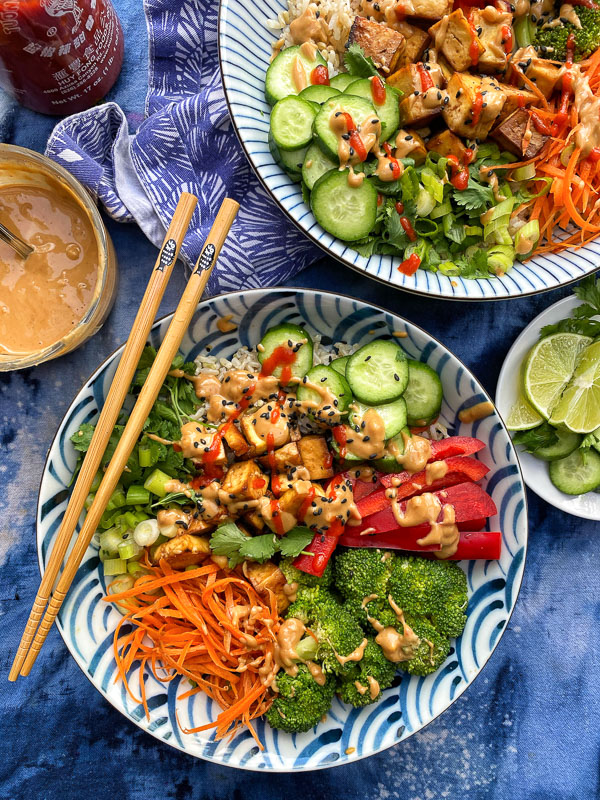 On nights when there's baseball practice and I cannot wait until after 8 PM to eat, I'll make Buddha Bowls for myself from whatever I've meal prepped that week. This is my favorite combo of flavors!
Ingredients involved: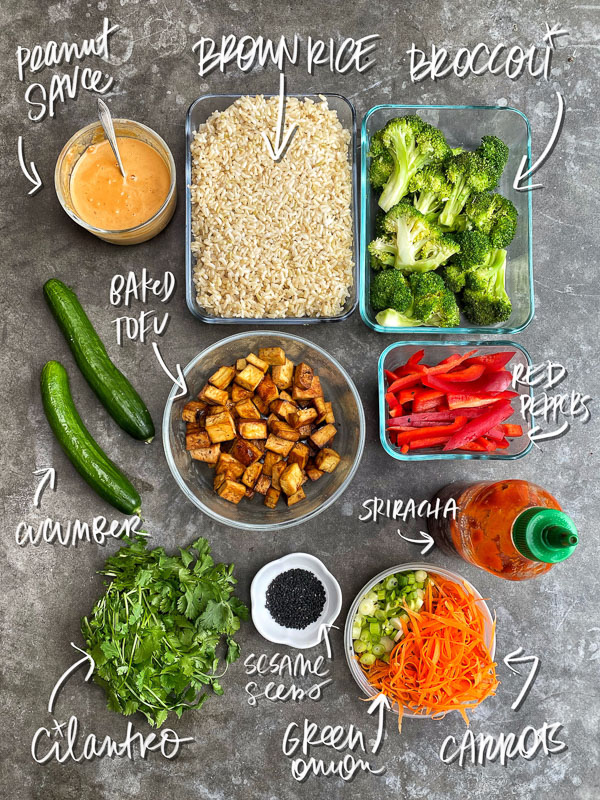 Ok! Let's assemble stuff from our meal prep. I usually make Baked Tofu for this very purpose.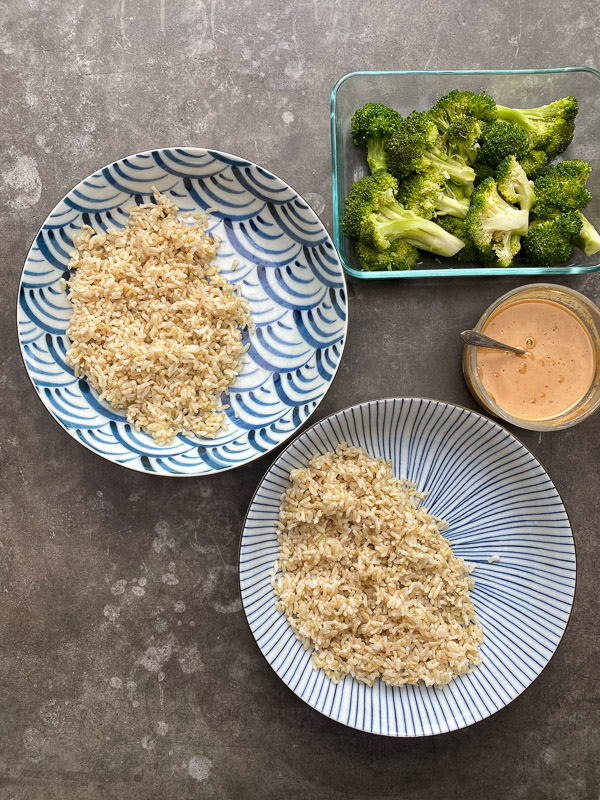 Let's play with colorful food!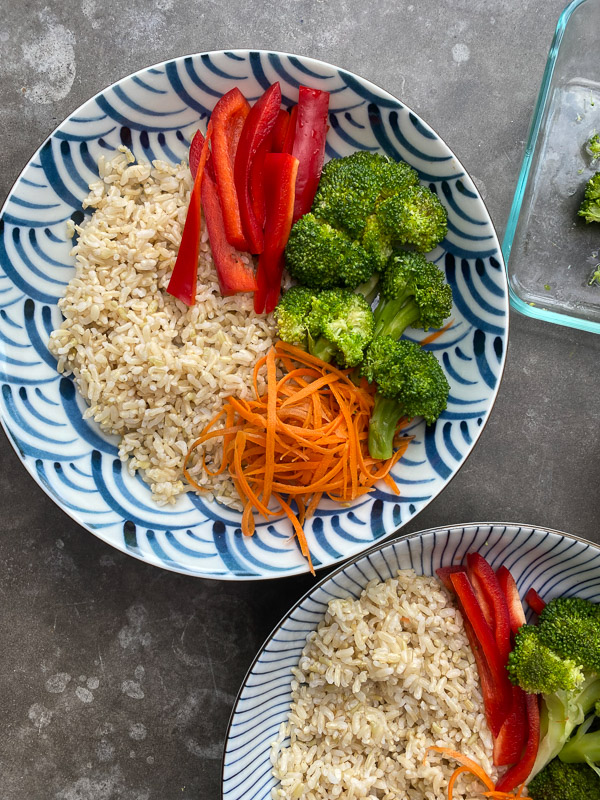 Load up those bowls!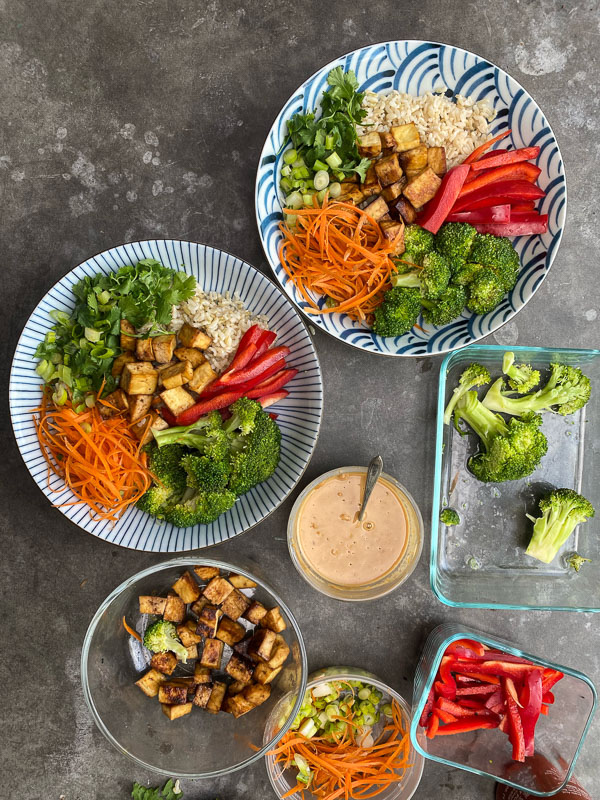 Drizzle with peanut sauce!
You can use the recipe for this peanut sauce I use for fresh rolls– thin it out with a little bit of warm water so you can drizzle it on top.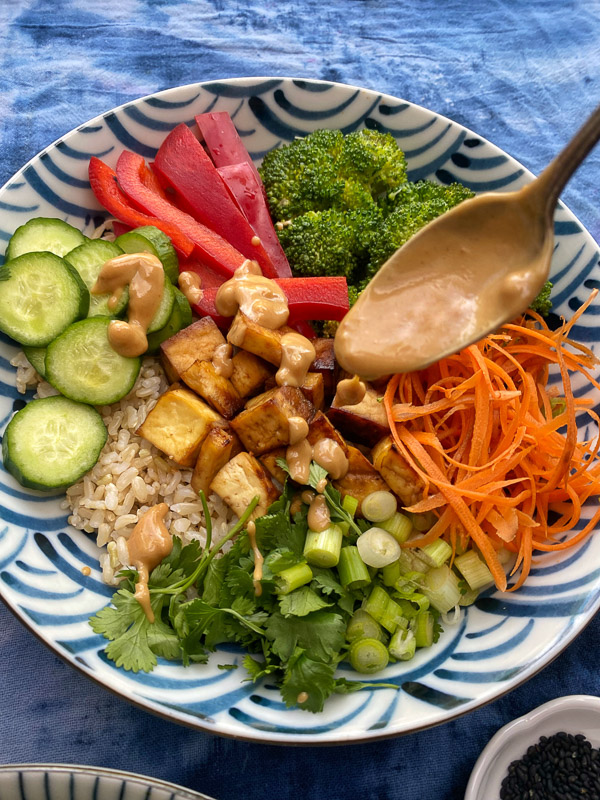 Add sriracha and finish with sprinkles of sesame seeds.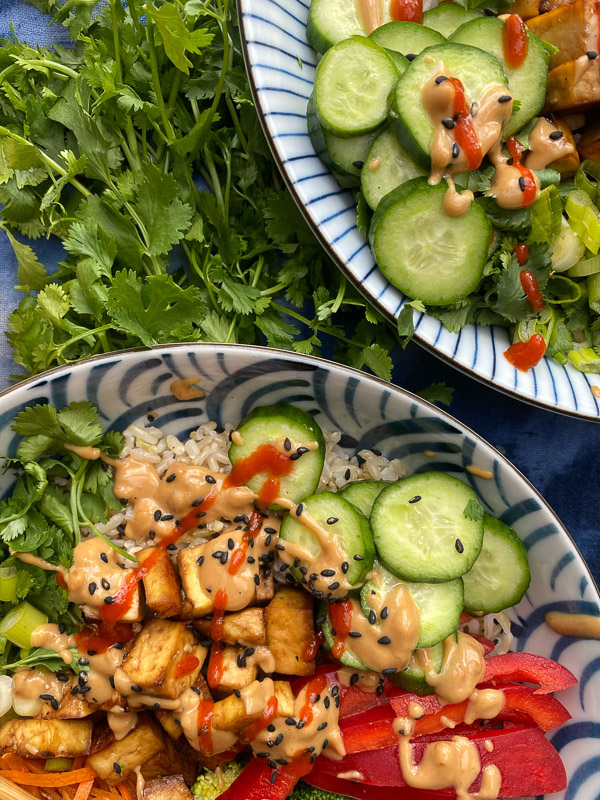 Take a moment to enjoy this macro shot. 0
Ok let's zoom out.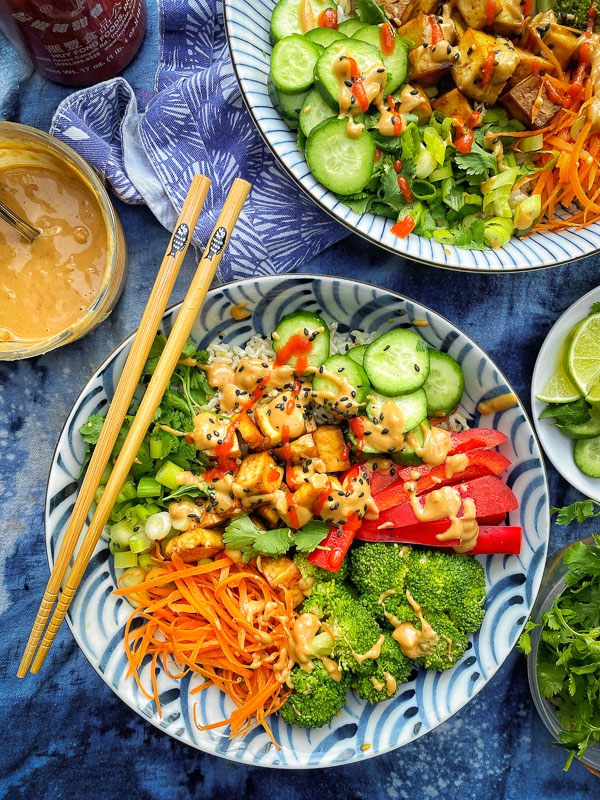 HELLO, YUM. Buddha Bowls are a great thing to make for work lunches or hot weather dinners when you don't want to turn the oven or stove on!
If you want some more Buddha Bowl options- check out:
this lemon tahini sauce
Buddha Bowls

serves 2

2 cups cooked brown rice
2 cups baked tofu
2 cups cooked broccoli
1 cup sliced persian cucumbers
1 cup sliced red peppers
1/2 cup shredded carrots
2 green onions, chopped (both green & white parts)
fresh chopped cilantro, for topping
peanut sauce, for serving
sriracha, for serving
toasted sesame seeds, for topping

Divide brown rice between two medium sized bowls. Arrange baked tofu, broccoli, cucumber, red peppers, carrots, green onions, and cilantro on top of the rice in each bowl. Drizzle the tops of the bowls with peanut sauce and sriracha to taste. Sprinkle sesame seeds on top and serve.