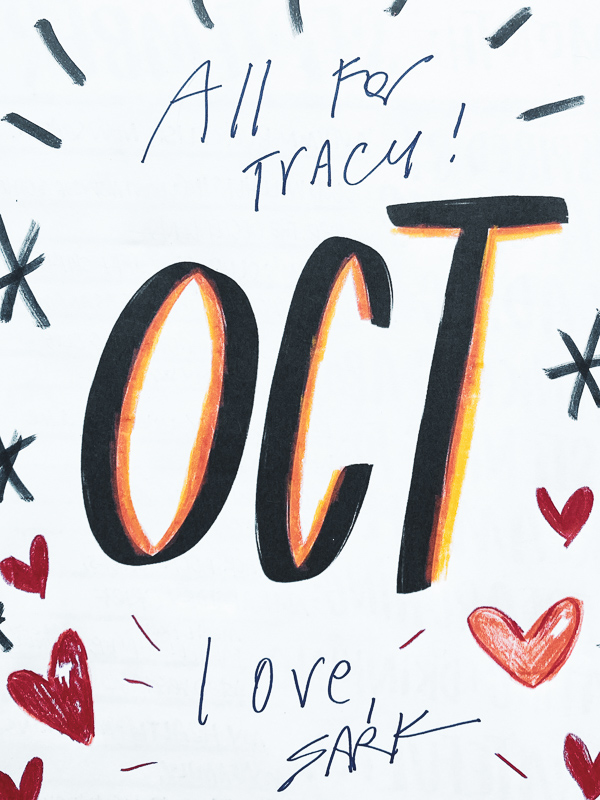 Currently October 2022
I feel like I say this every month, but holy cow October went by fast. A lot of stuff happened. A lot of socializing and a lot of deep healing!
Here's what I added to my currently workbook this month: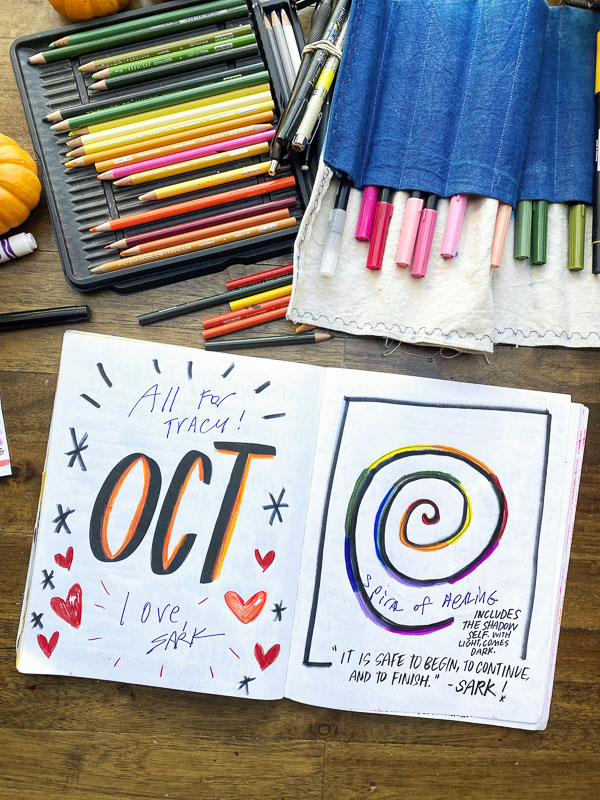 I met SARK at the writer's workshop over the weekend and I had her sign my workbook!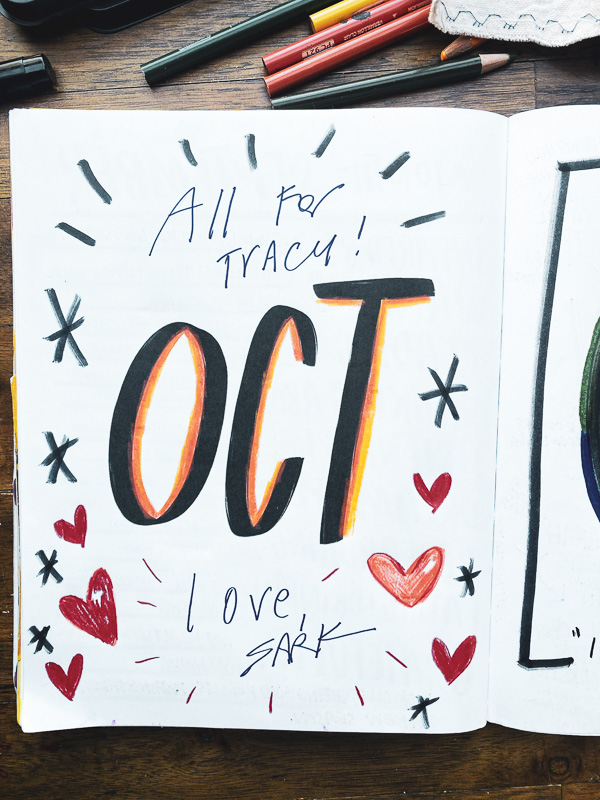 She drew the spiral of healing and I colored it in.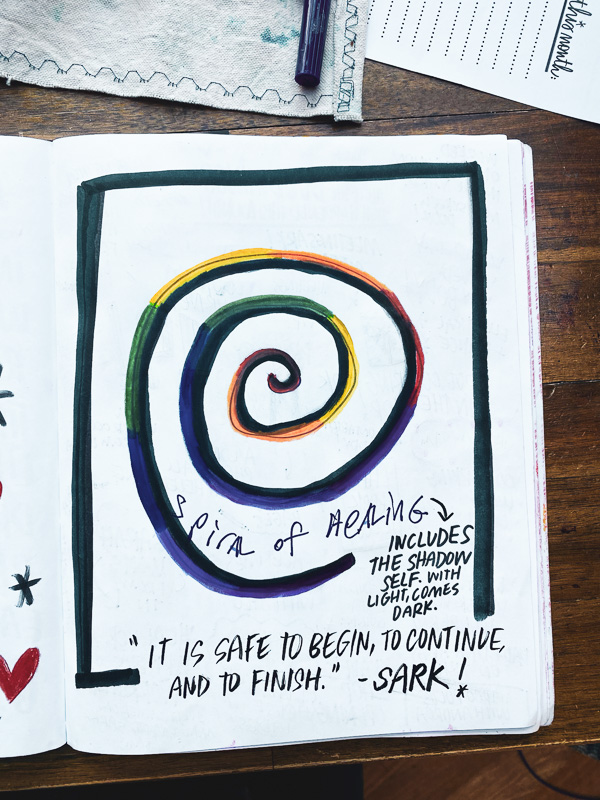 Some stuff in October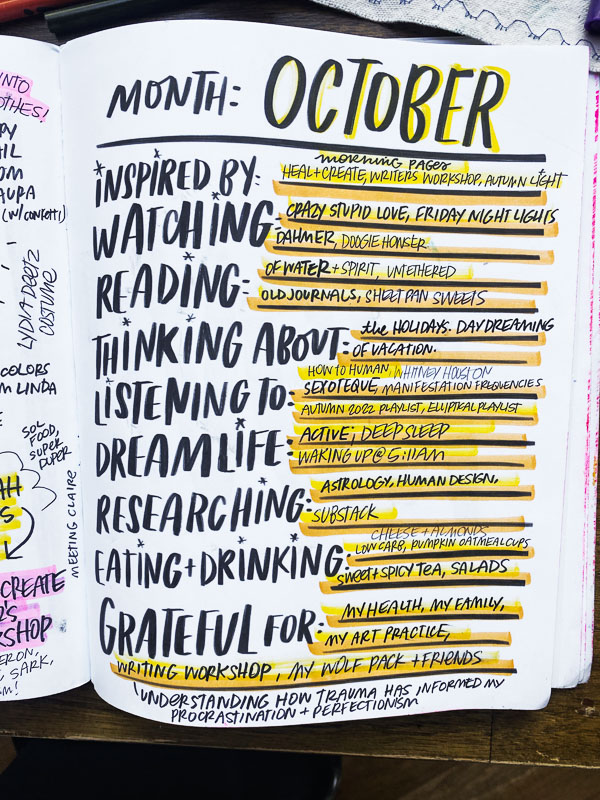 Good things happened.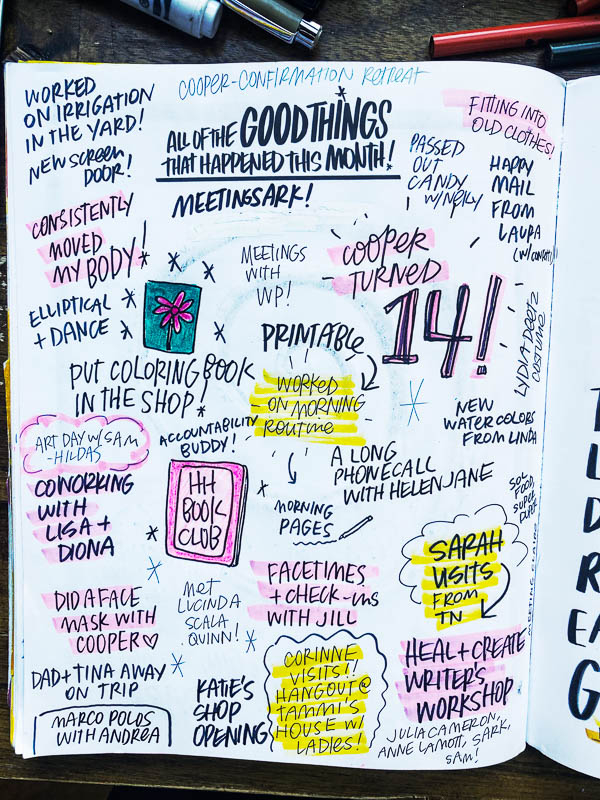 Let's break it down!
Inspired By:
Look at my 14-year-old child! Eighth-grader! I'm sad he's getting older but I love seeing who he is becoming. He's such a delight to be around. I'm so proud of him.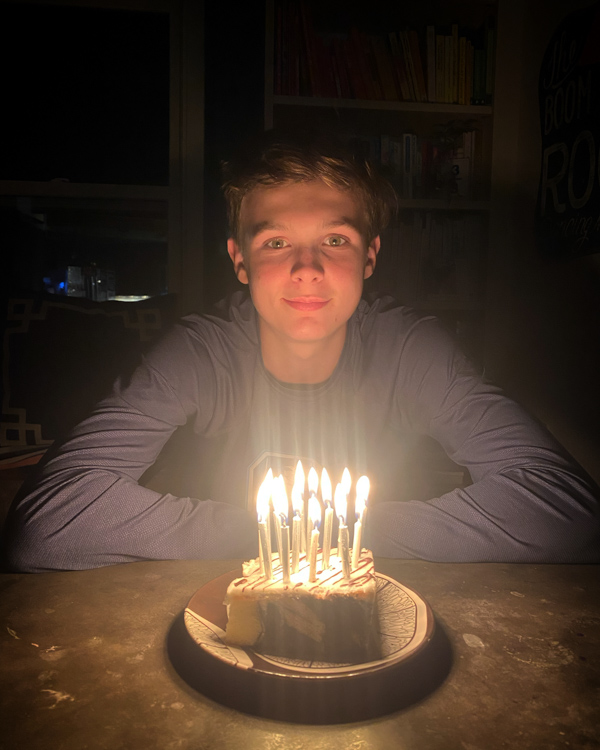 I got to meet my book club friend Sarah in person!!!!!!!!! We've clocked many hours talking to each other over zoom & marco polo and FINALLY, we got to spend time together in person. She was in town for the writer's retreat and stayed with me.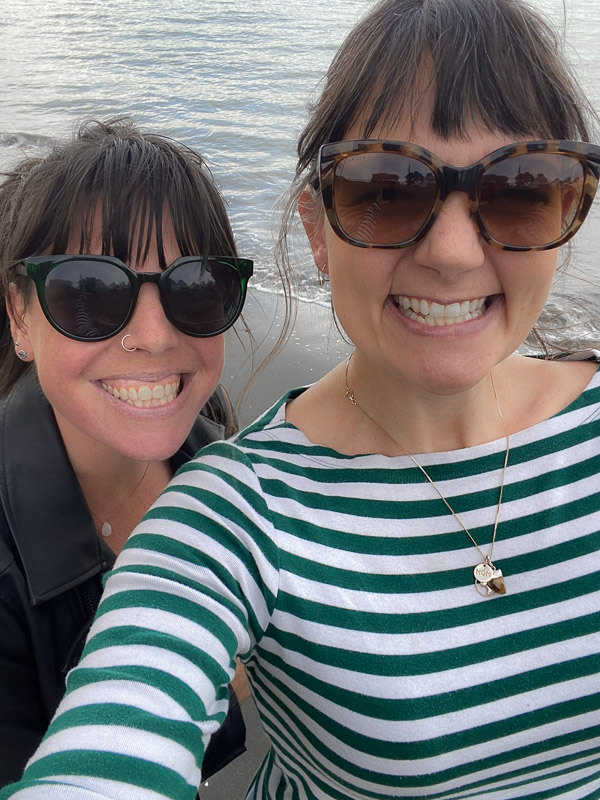 I am still processing the retreat but I know it is going to continue to change my life as I go through my notes.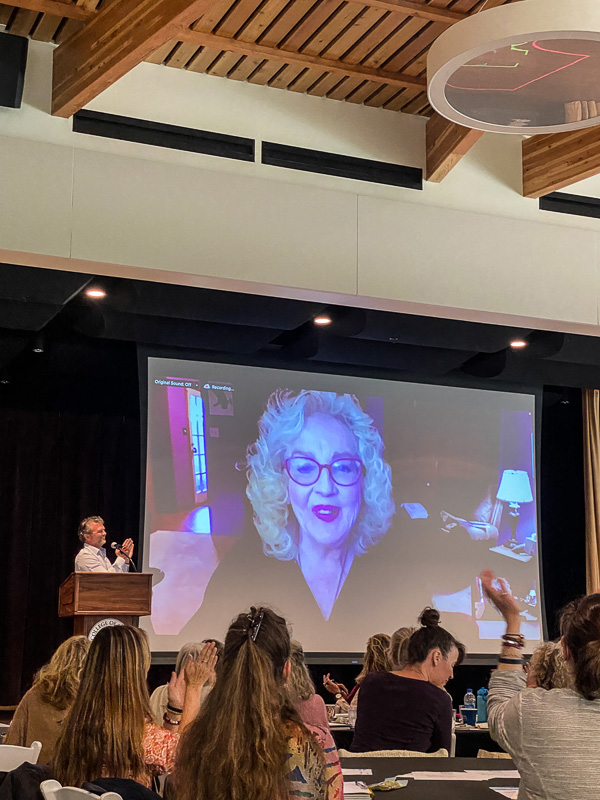 Neiley and I went to Bodega Bay to visit Tammi! Our friend Corinne was in town visiting.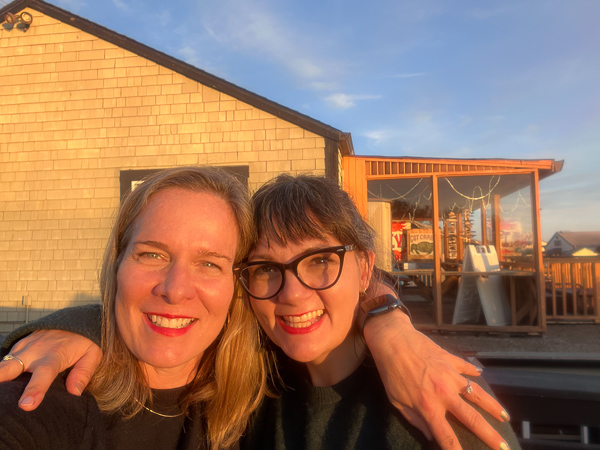 I left with a new tube of lipstick 🙂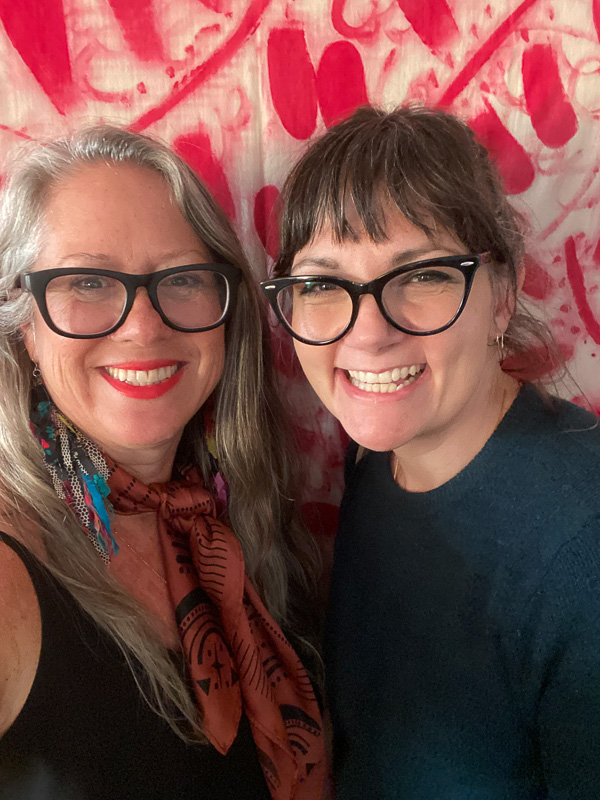 This month I put energy into my morning routine! I made my morning routine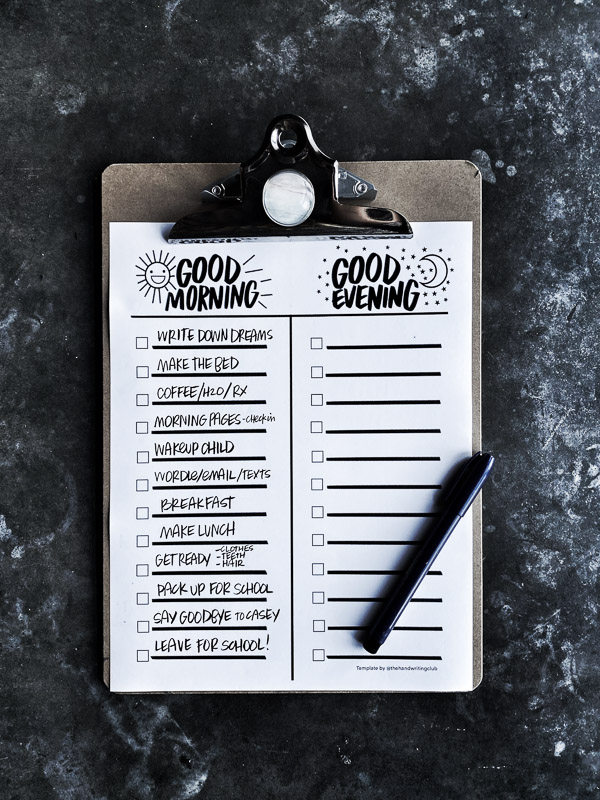 This month I tried to stay off my phone for the first 30 minutes of the day. I did morning pages with my coffee instead of checking my phone.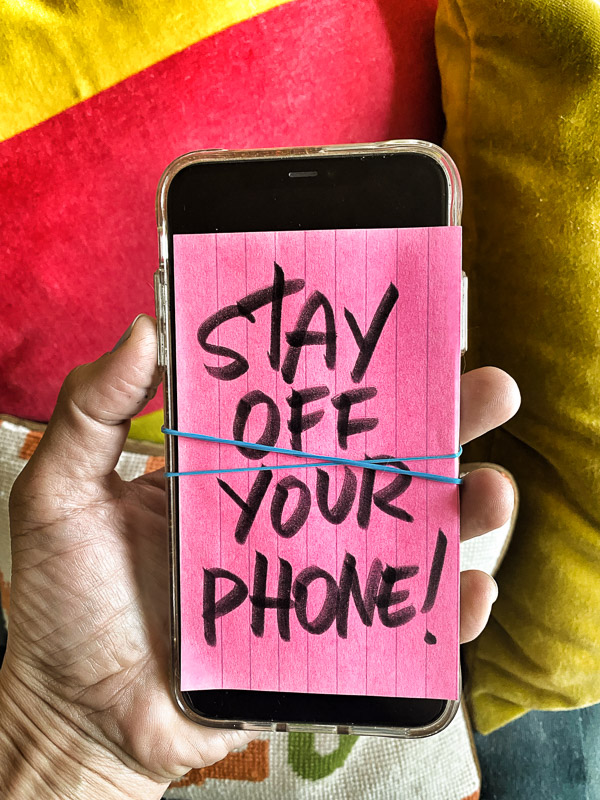 I also released my Flowers Coloring Book this month!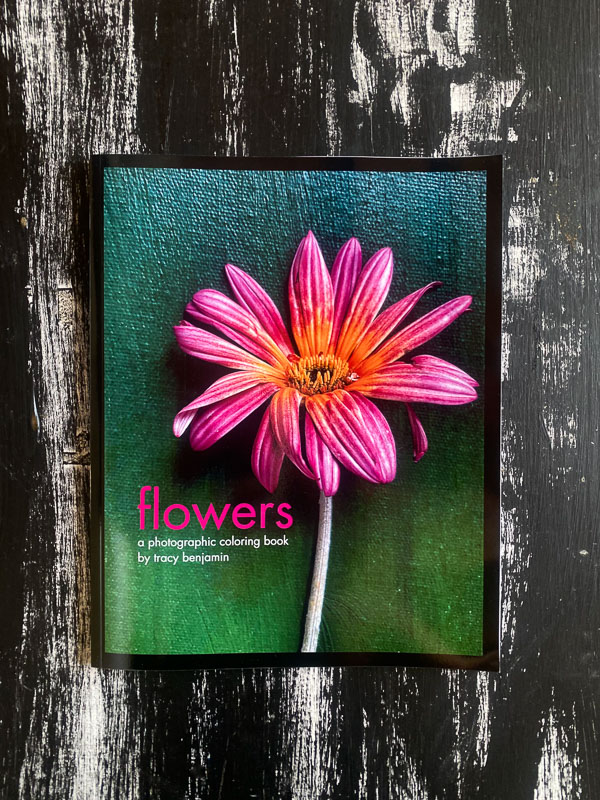 Watching:
Crazy Stupid Love
Friday Night Lights (boys are watching it)
The Big Lebowski
Dahmer- started but didn't like it
Doogie Howser

Reading:
Spilling Open– It's the 22nd anniversary of Spilling Open! I flipped through my friend Sabrina's book. It put me back into the college headspace when it CHANGED MY LIFE and how I journaled.
Favorite Meals Zine (coming to the shop soon!)
Everyday Magic Zine – I have this tucked into my purse for times when I need to remember to find magic.
Thinking About:
my future
my career
the holidays
Listening To:
Dream Life:
My sleep has been deep! I've been waking up at 5-6AM and doing morning pages when I wake up. I need to sit in bed and write down my dreams as I wake up but I am too busy cuddling with Huggy.
Eating/Drinking:
Loving persimmons this month.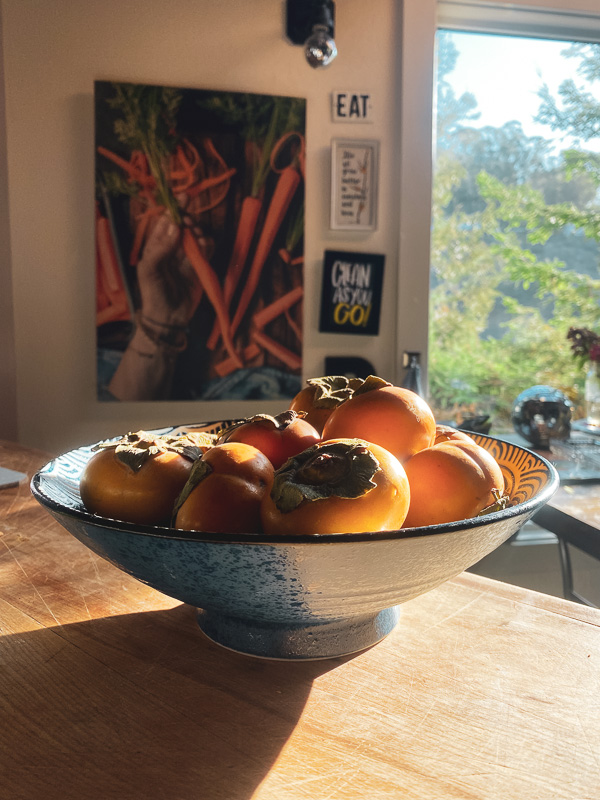 Did some meal prep to make good choices. I haven't been eating bread!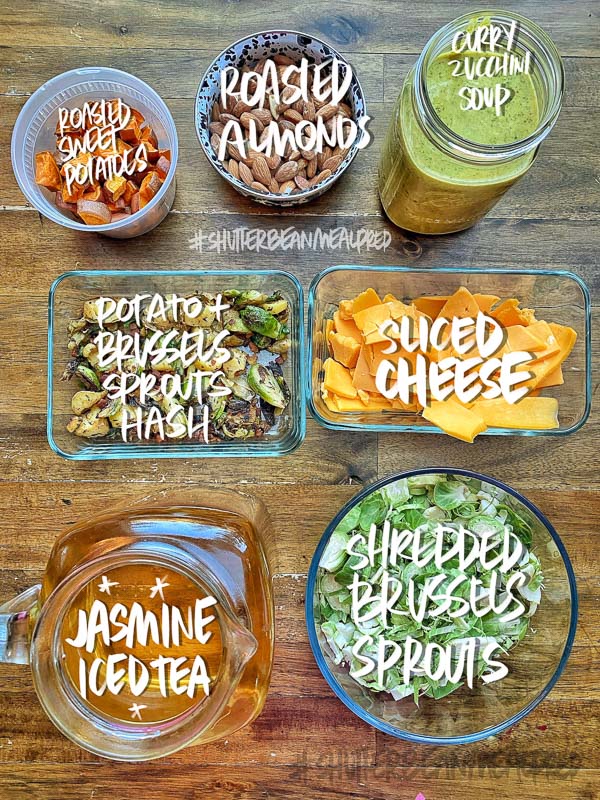 Added these Baked Pumpkin Oatmeal Cups to the meal prep rotation.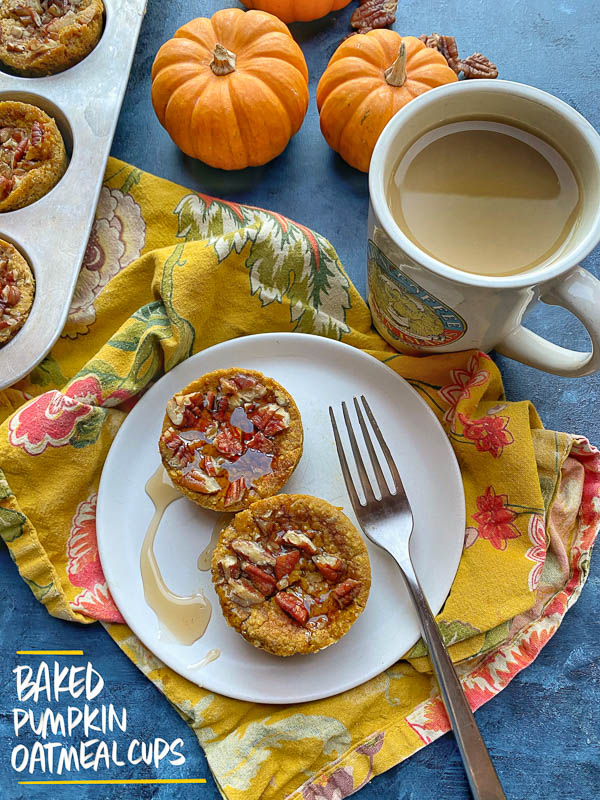 Recipe testing something mushroomy.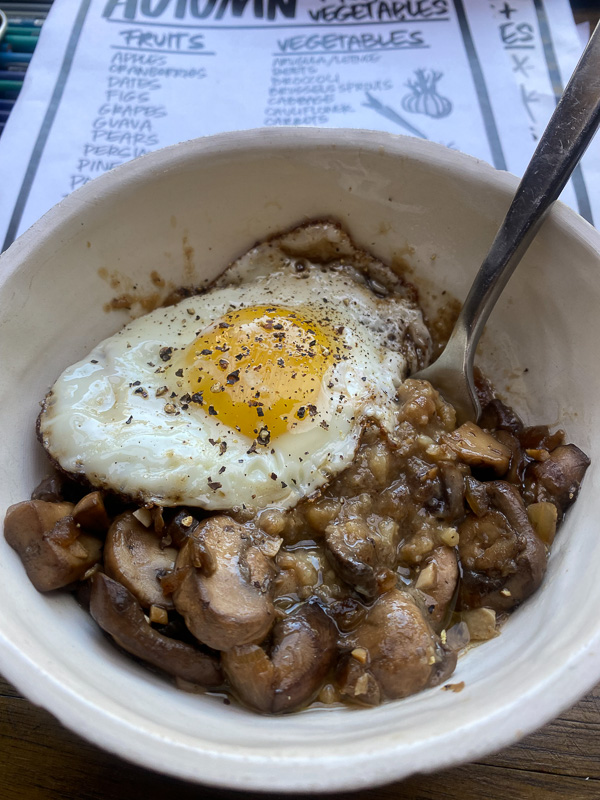 Burgers on salad.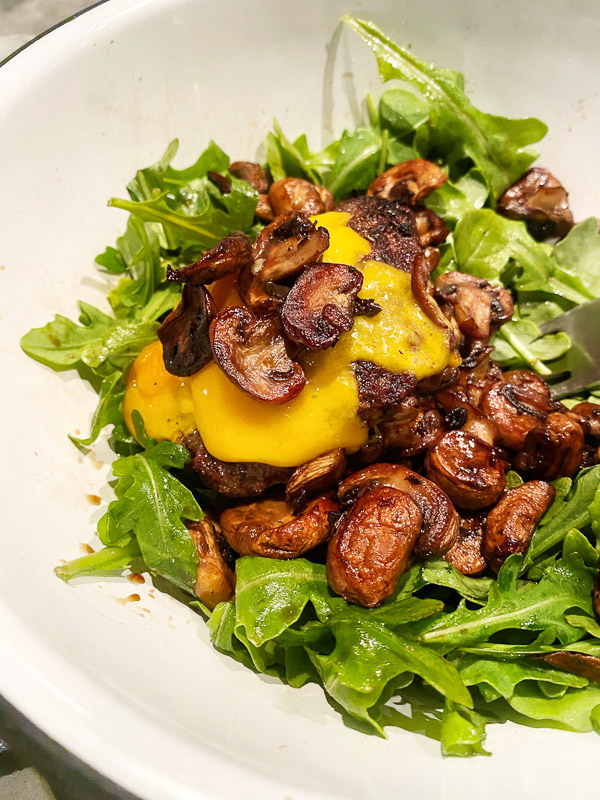 Photoshoot for One Potato!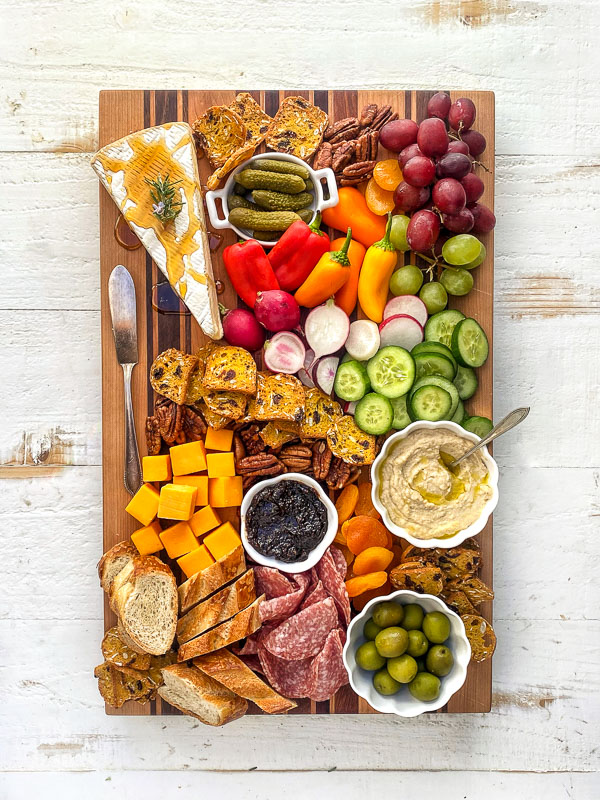 Food is art!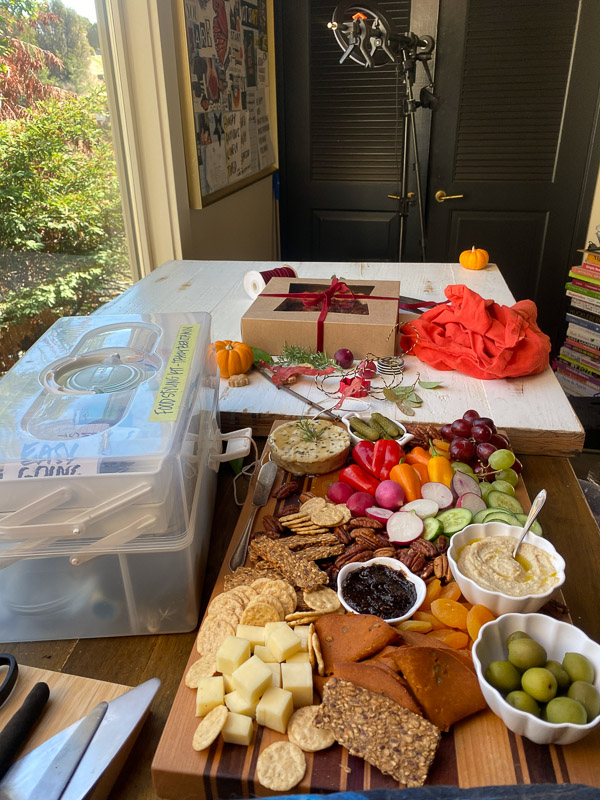 I made a few pies in the process.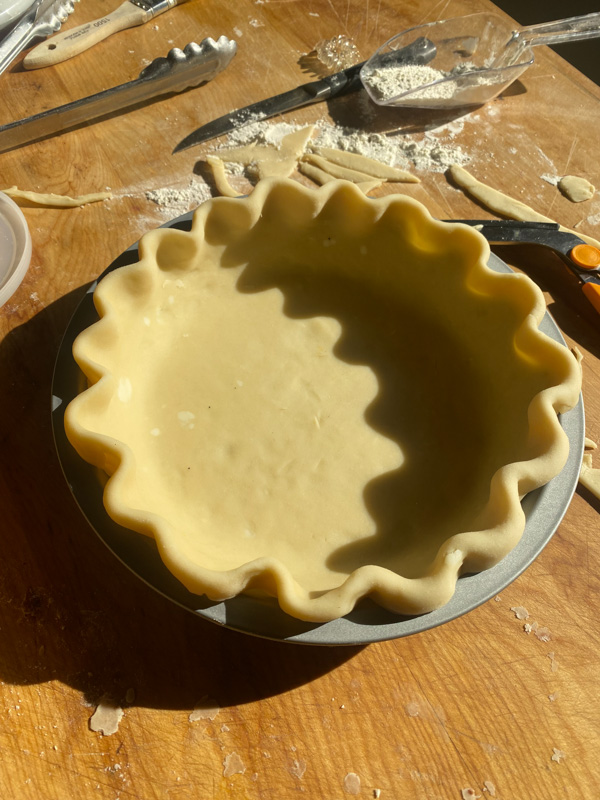 I've been enjoying my favorite tea in the late mornings and afternoons.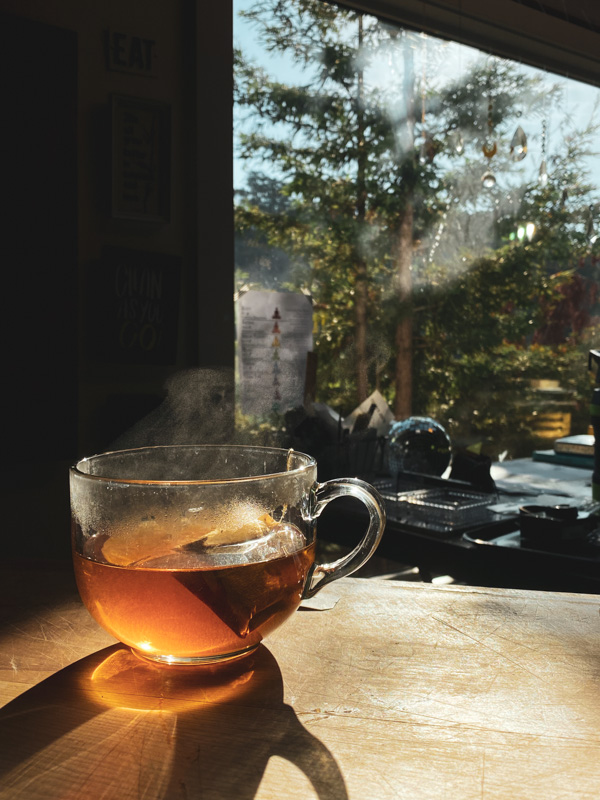 I've been eating eggs and potatoes every morning for breakfast.
Mostly tots or hash browns.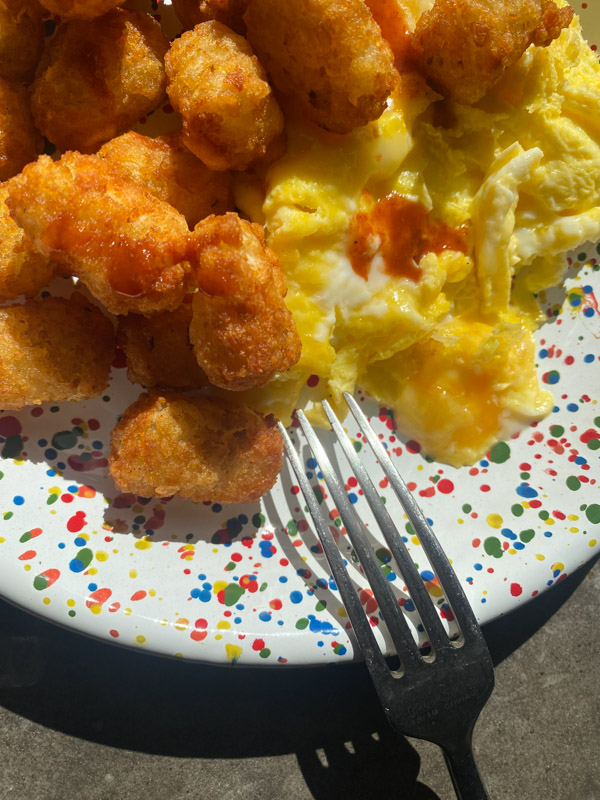 I also shared my Autumn Fruit & Vegetable Recipes!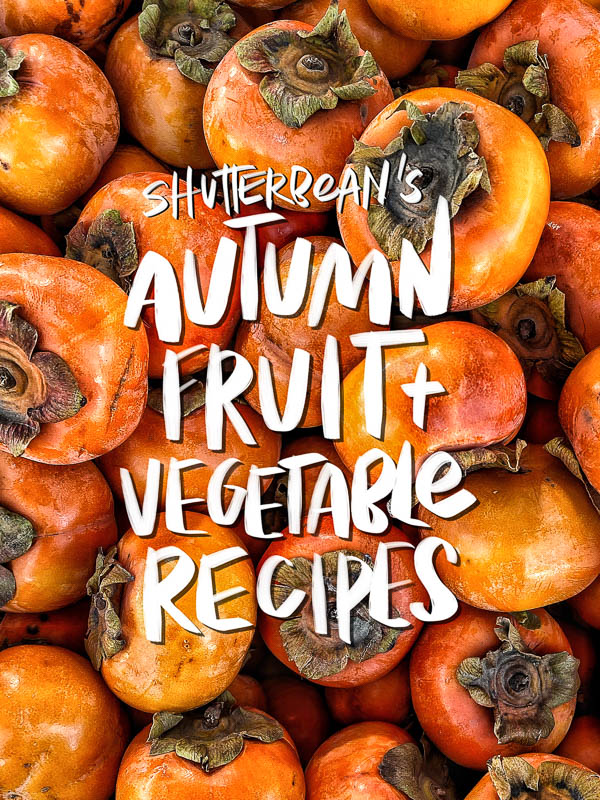 I even made a graphic so I would have something to refer to.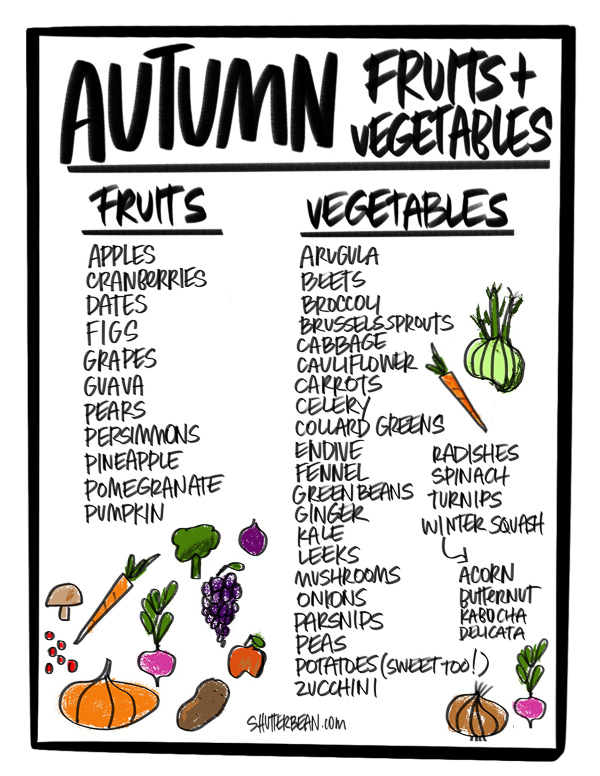 Grateful For:
My family
My health
Friends who are family
My art practice
more healing
Everyday magic
Self Portrait for October 2022
My Halloween costume- Lydia Deetz!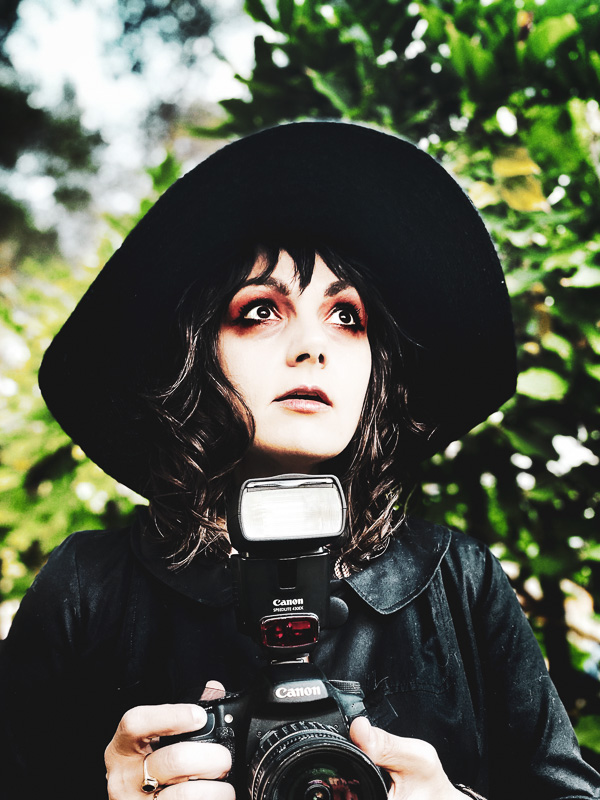 Let's dip into the past:
I hope November is a good one for you! xo Tracy