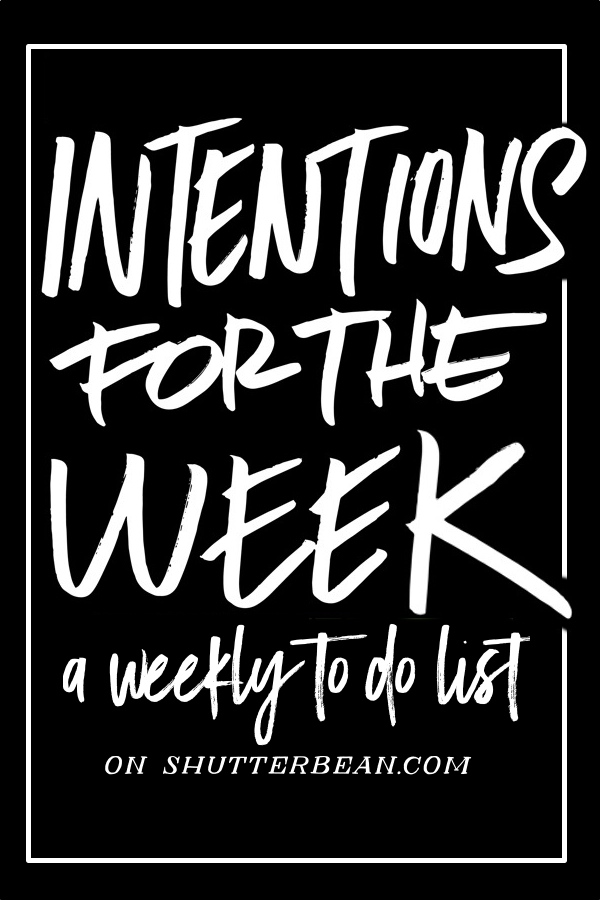 Happy Monday, friends!
How was your weekend? Mine was pretty good. It rained most of the weekend.  My house was cozy!  I did some rearranging and purging of unnecessary items in our house. We had basketball and I spent most of the weekend working on shipping and packaging. Thank you for all of your orders on the food journals! Thank you also for your reviews too! It makes me so happy to know that the process is working out for you! I am currently on a roll of writing down what I eat. 21  (!!!) days in so far and I'm enjoying the process. I am definitely beginning to understand how showing up and being present to my life with these little steps HELPS.
To arm myself with good choices this week WHILE cleaning out my fridge, I did some meal prep. I went over to my Dad's house last night and brought him some stuff for the week. I know how appreciative he is of my food since he doesn't have my Mom to cook for him! It's also been really fun to have this back and forth relationship with my Mom's pyrex dish
supply.
Here's my meal prep: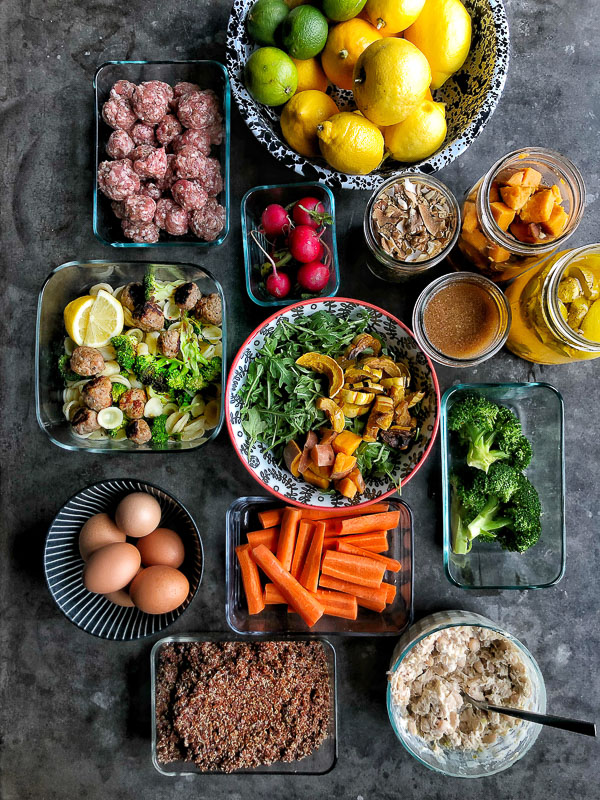 Meal Prep this Week includes:
Tuna White Bean Salad
Sausage Meatballs
Sausage and Broccoli Orecchiette
Quiona
Carrots
cooked broccoli
hard boiled eggs in my Instant Pot
a reset button salad for lunch today
I have a whole bunch of carrots in the fridge and bananas going ripe on the counter,  so sometime in the next week, there will be Coconut Carrot Soup and  Banana Bread in my future.  There might be lemon chicken or lemon roasted shrimp in our meal lineup this week.
Let's get down to business. Here are my Intentions for the Week–