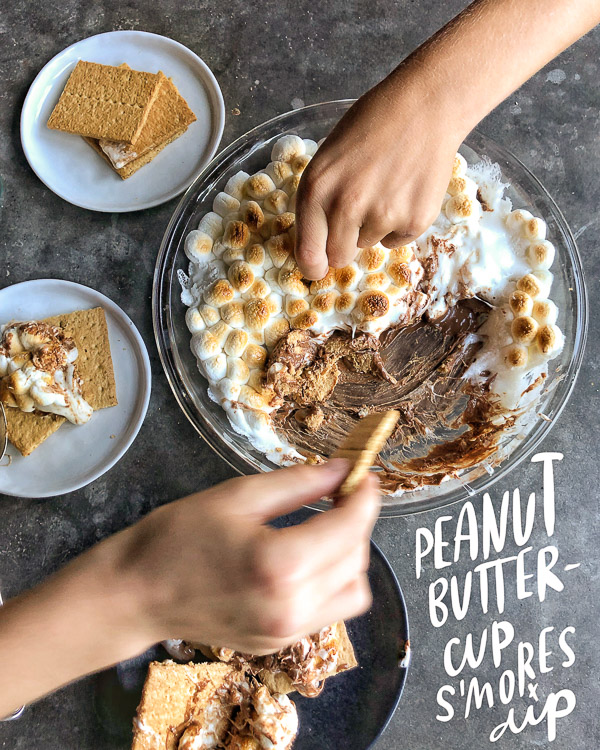 One of the things I think about often since my Mom died is how much she indulged my son in sweets.  She never did it for us kids but grandchildren were a different story. Popsicles for breakfast at Nana's house? SURE.  C\ A big lesson my Mom taught me about parenting is sometimes you have to go crazy (on purpose) for a while. Cooper will always remember how much of a wildcard my Mom was and I'm pretty sure she did that on purpose.
I'm the parent who is the sugar police. My child loves sugar (he gets his sweet tooth from Casey!) and I am always trying to limit this because I know how my child acts when he's had too much sugar.
It's WILD.
But the other night we had a sleepover and I had all of the ingredients… so here we are!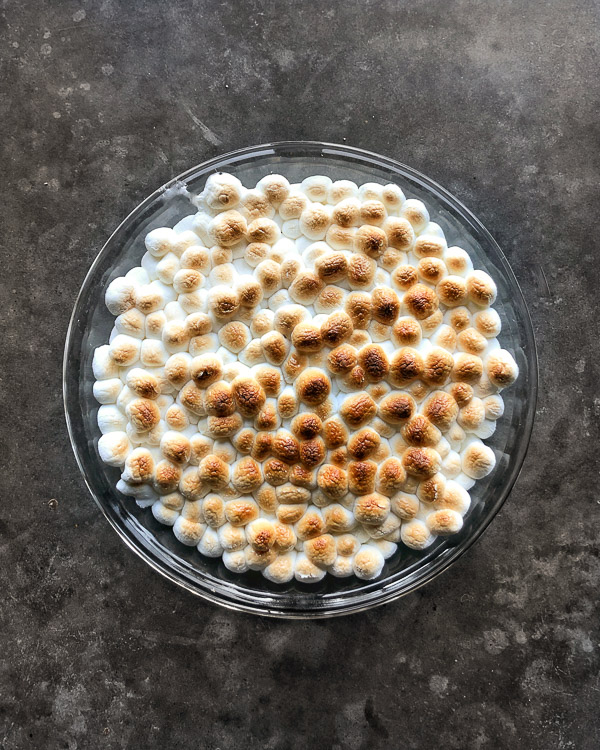 Have you ever tried Peanut Butter S'Mores Dip?
Have a sleepover coming up? Make it.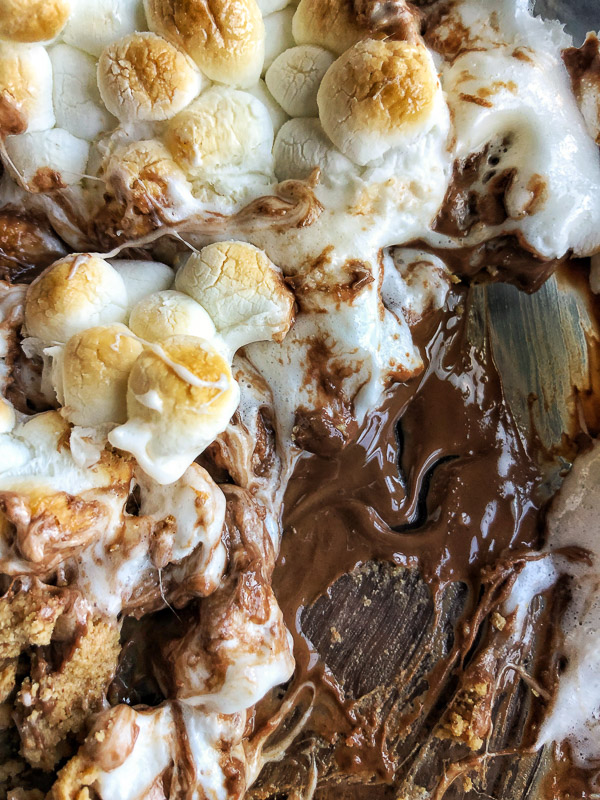 Honestly, this is the easiest way to make S'mores.
Grab a bunch of graham crackers, find yourself a seat at the table and dip!
It's a sticky/sweet mess and it's totally worth it for all the smiles.
Go wild. Indulge your sweets loving friends and family. You only live once (in this body at least).