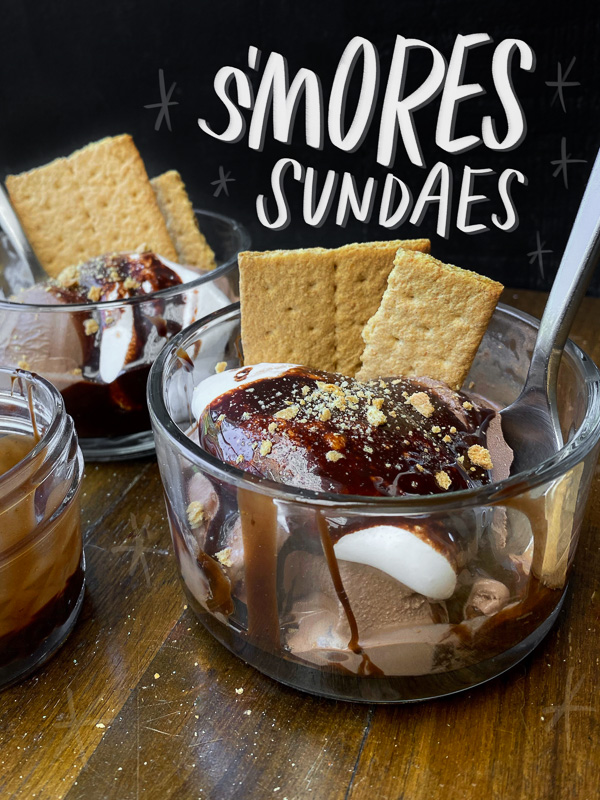 We can now add S'mores Sundaes to the list of s'mores recipes I've made here on Shutterbean.
The list includes: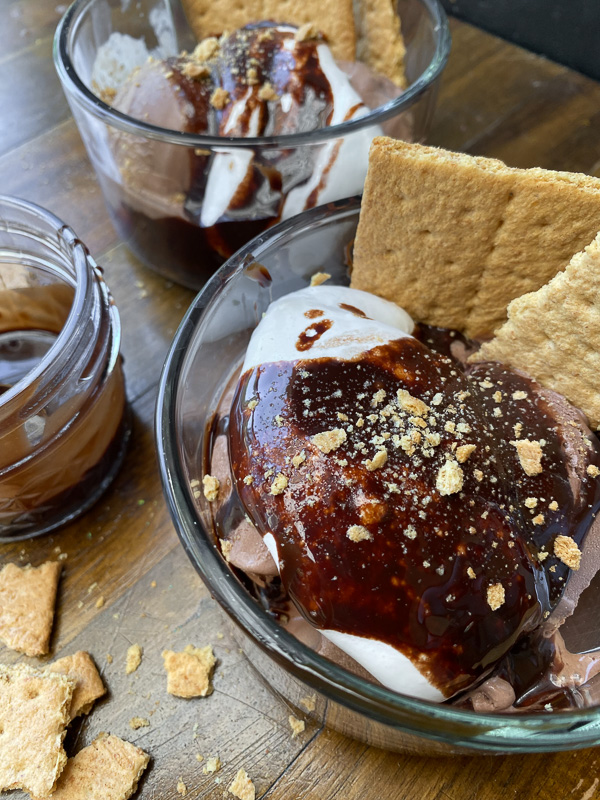 It's about time I made it in ice cream form. Graham crackers, marshmallow fluff
, hot fudge sauce over chocolate ice cream? Yes, please.
This is a great version if you're stuck inside on a hot day and you loathe having toasted marshmallow and melty chocolate all over your face and hands. See also: how annoying it is when your graham cracker breaks while you're taking a bite and you drop half of it in the dirt next to the campfire. Not a good look if you ask me.