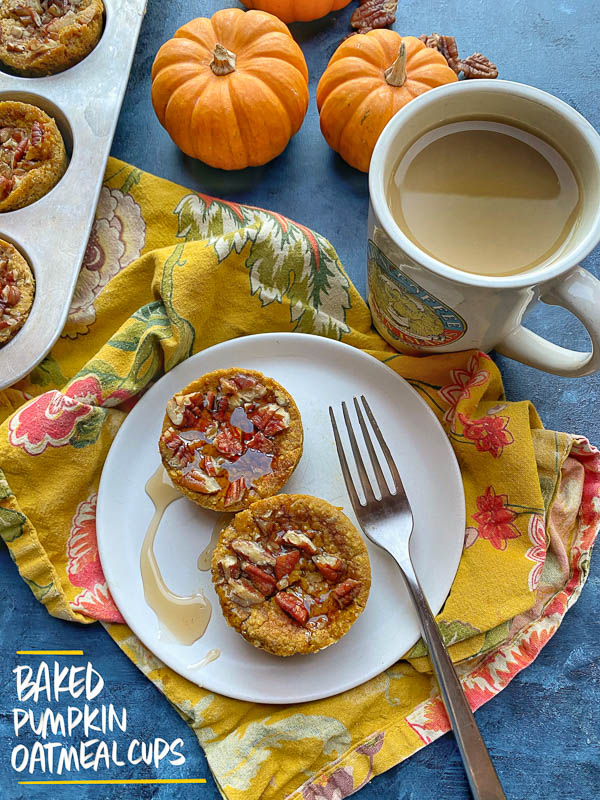 Baked Pumpkin Oatmeal Cups have been added to the meal prep arsenal! I've made baked oatmeal before (see: banana walnut oatmeal + berry studded baked oatmeal) but never have I put it in muffin form. After my obsession with egg bites, I realize that foods that are muffin shaped are really good for me in the morning. The serving size is not ambiguous and I can take it on the go if need be!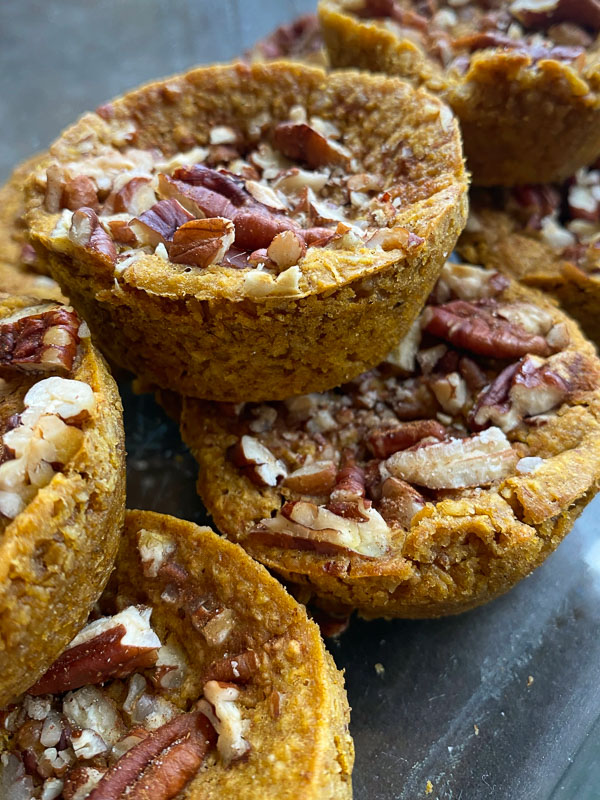 They're not too sweet. If you want to add a little extra, a drizzle of maple syrup is fun.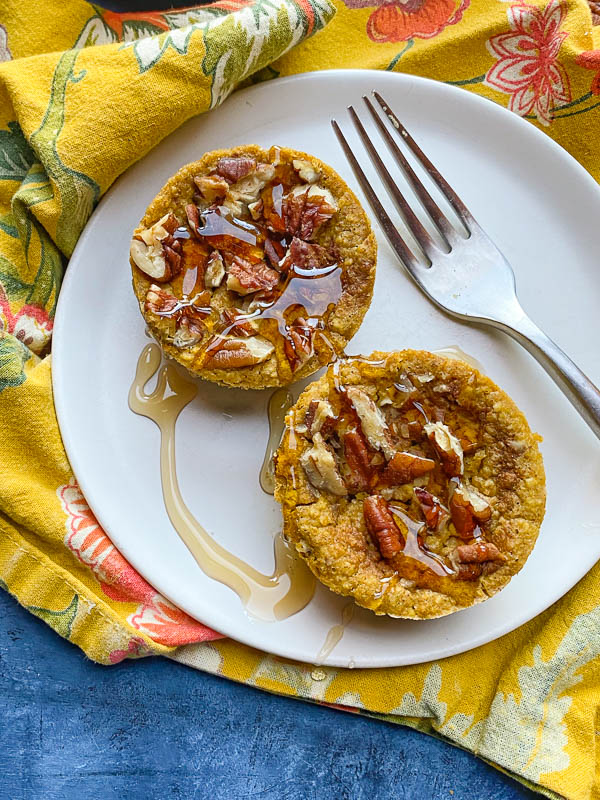 I love that they're kinda chewy. Perfect for a fall morning with a cup of coffee. Welcome to the arsenal, baked pumpkin oatmeal cups!