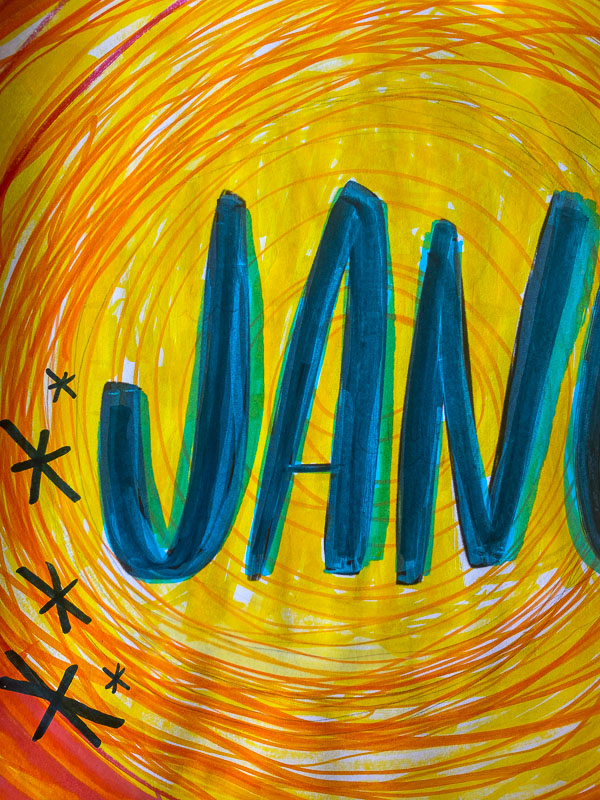 Currently January 2021 in my Currently Workbook.
What is time these days? This month took forever and then kinda blew by fast.
When it was raining and we were stuck inside, watching movies was our refuge. We watched a lot of them this month.
We had to shelter-in-place here in California for COVID. It feels like it's never going to end.
This is my January spread in my workbook.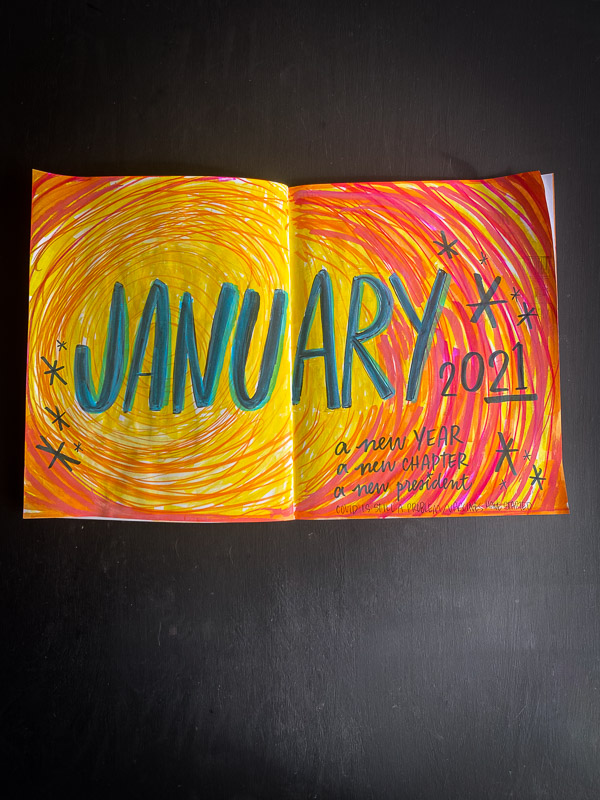 JAN-
UARY!
I used my favorite gel pens to color it in.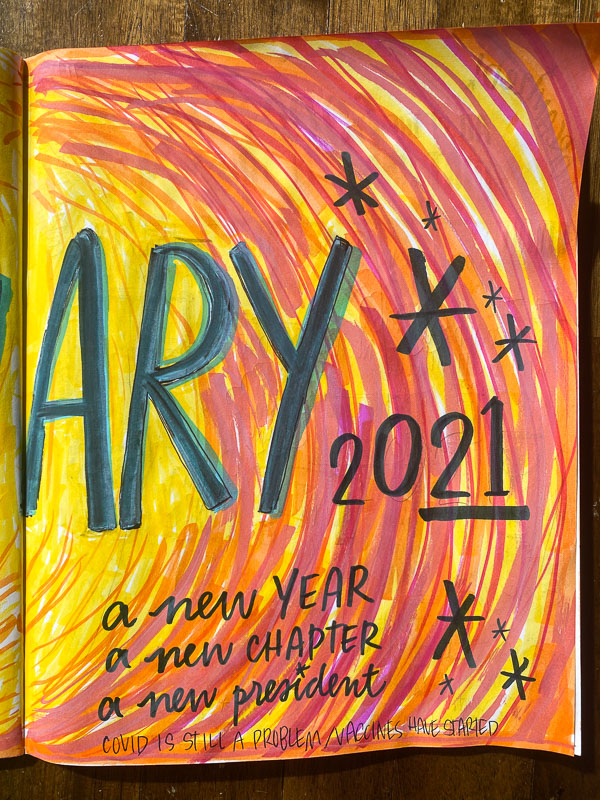 INSIDE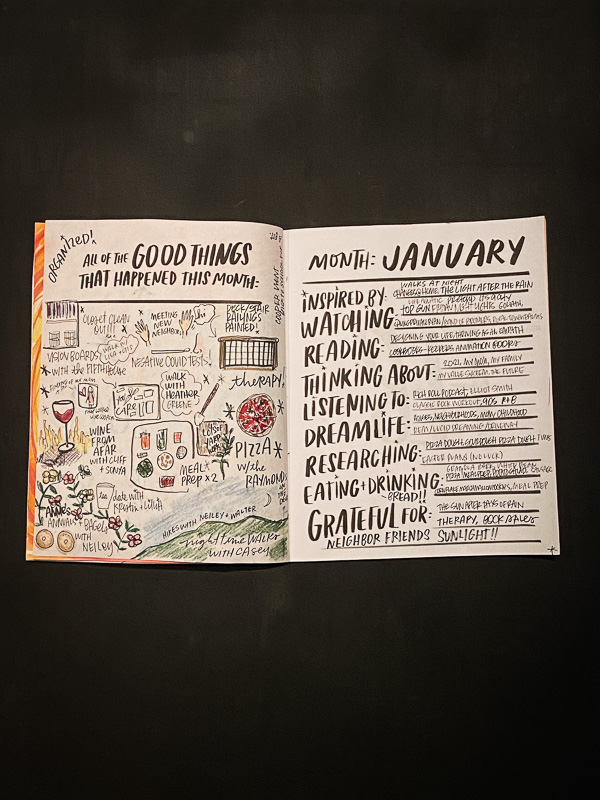 All the good things that happened this month.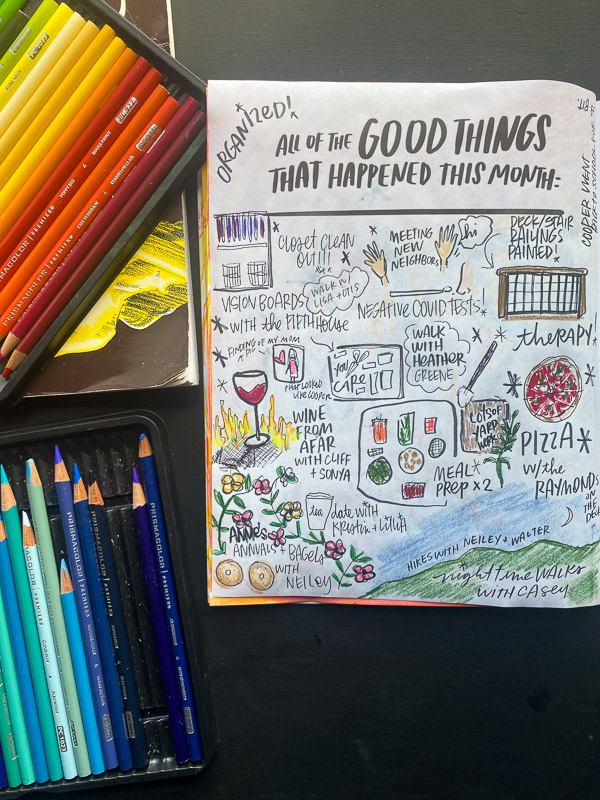 All the data!
Let's get into it!