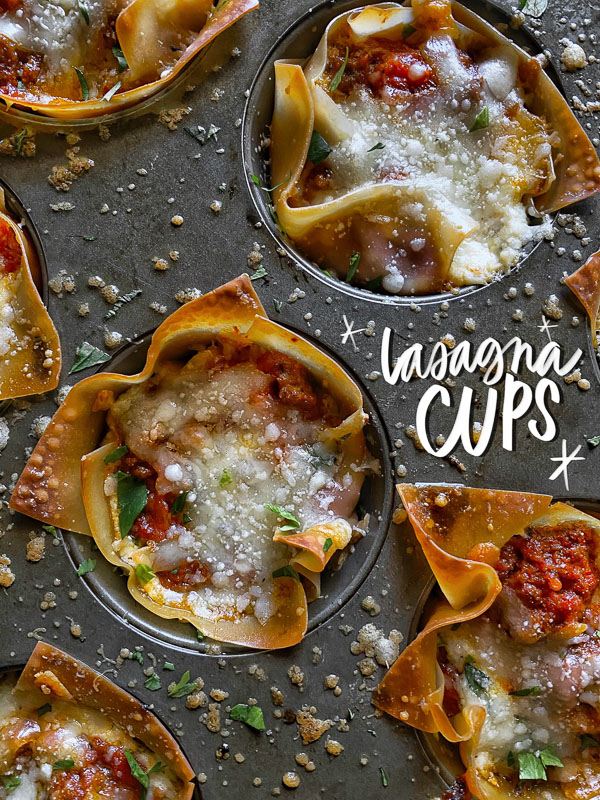 I was thinking about how much I wish my grandma was still around while I was filling up these Lasagna Cups in my kitchen the other day. When I graduated from high school (so long ago!), she made hundreds of lasagna roll-ups for my party that were a HUGE hit. As a lover of kitchen shortcuts, it's kind of a bummer she never got to see wonton wrappers being used for lasagna! They're so fun to use!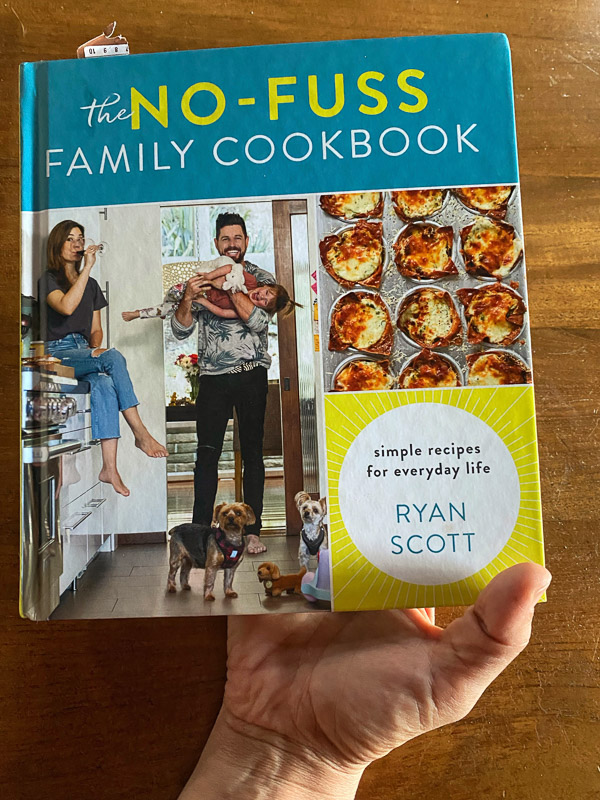 These Lasagna Cups in my friend Ryan's new cookbook – The No-Fuss Family Cookbook and they're just one of MANY recipes that captured my attention.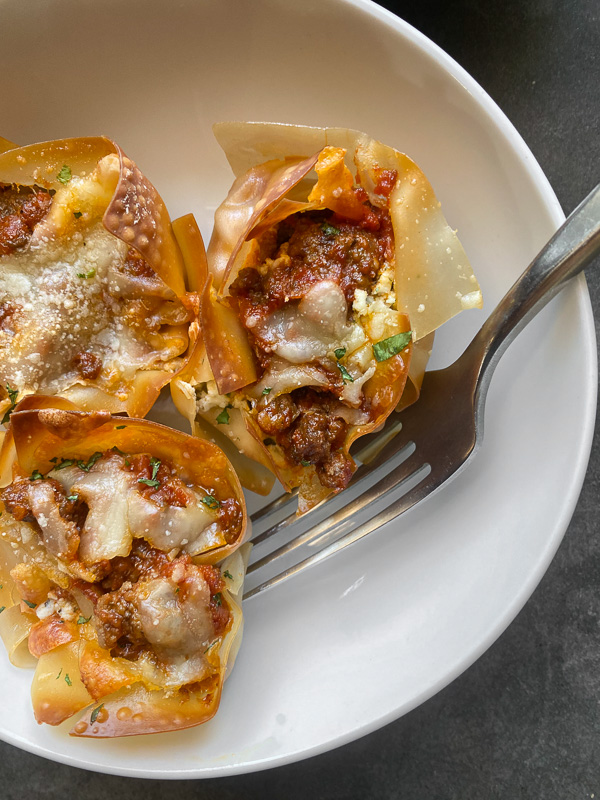 Such a fun/simple way to make lasagna that doesn't take forever! I love that the portions are easy to work out. If I am in front of a whole pan of lasagna, I turn into Garfield and I'll never stop eating or cutting "another" bite.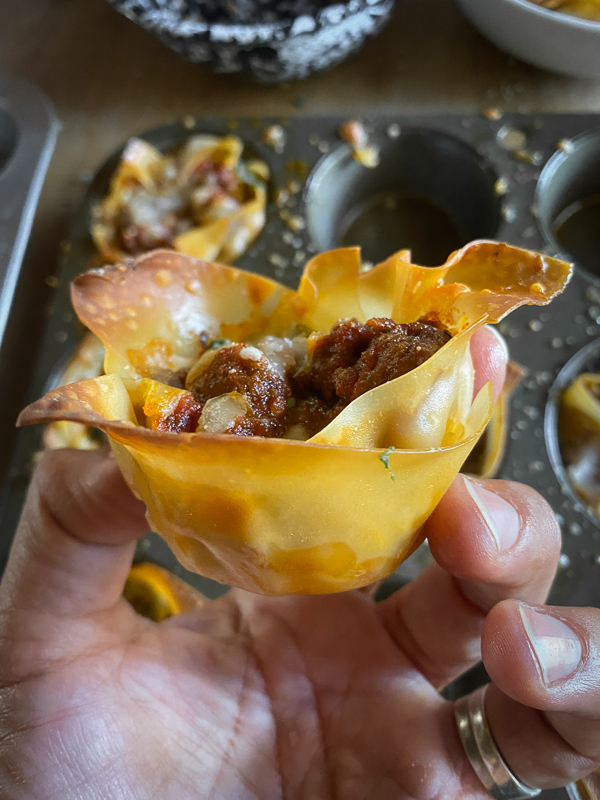 I can imagine they would make great appetizers, would be fun to put in kids' lunches, and have kids help with making them! I would have adored making these with my grandma as a kid.