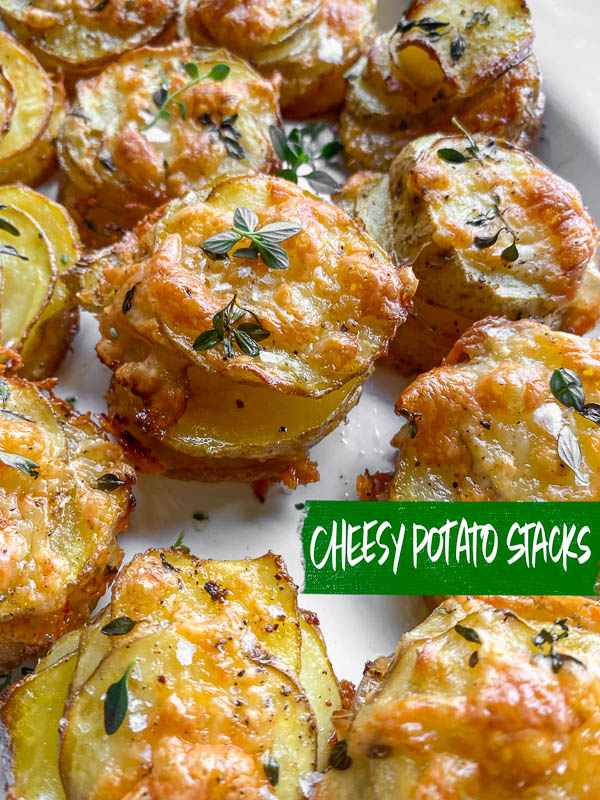 Cheesy Potato Stacks made their way onto my breakfast plate the other day. Who doesn't want to start the day with stacked potatoes with crispy edges? WHOOOO?!!!
If you're having some fancy holiday dinner, I'm pretty sure they'd fit right in there too.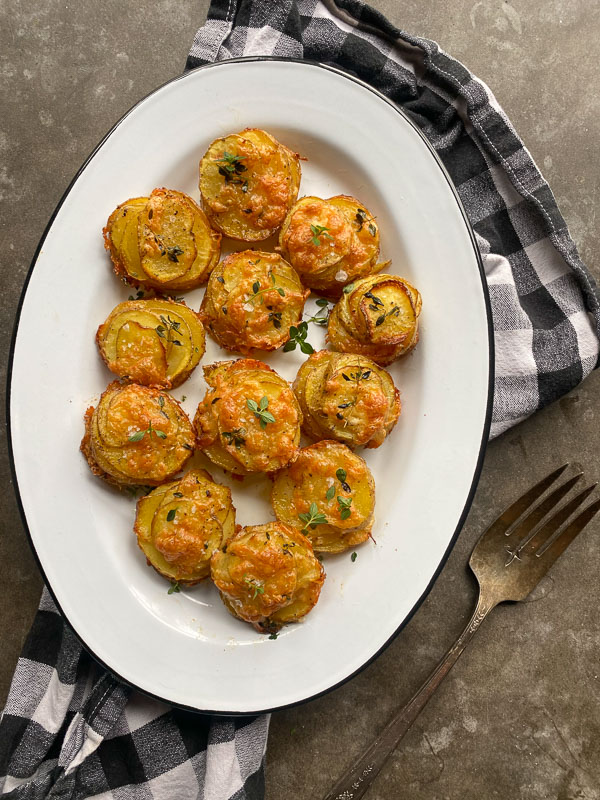 Can you imagine these on a Thanksgiving plate with turkey and a little bit of gravy? I wouldn't be mad if a little bit of cranberry sauce got onto my fork while tasting.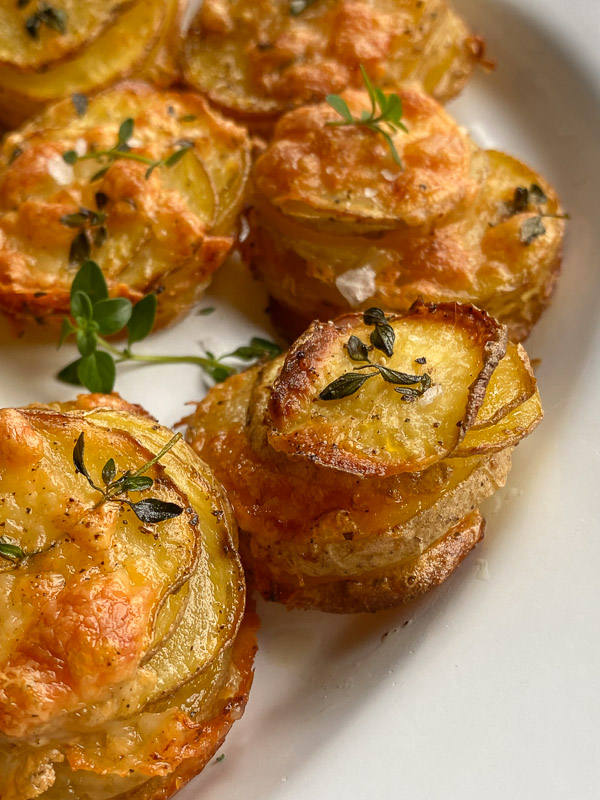 For now, we just eat them on a weekday morning because they're that easy to make and I'm going through a weird egg & potato kick right now. Consider yourself warned.