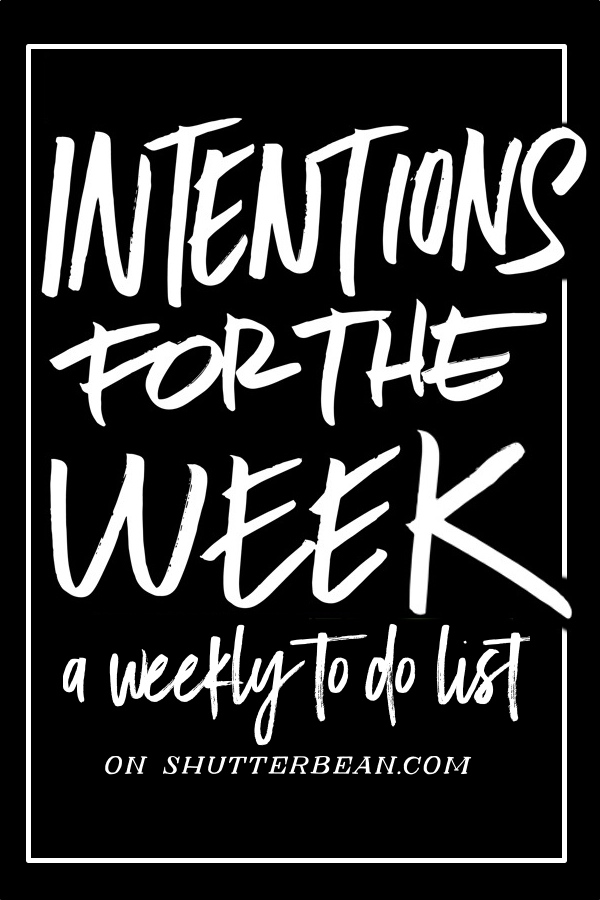 Intentions for the Week- Week 5 of 2021
Happy Monday! It's a Monday and it's a new month. We had a nice weekend here. Watched a lot of movies, made pizza and I cleaned out the fridge and did meal prep!
View this post on Instagram
Meal prep this week includes:
pita chips
turkey taco meat
cooked sausage
brown rice
granola bark (recipe soon!)
peanut sauce
pasta with meat sauce
onions
garlic
lettuce
cooked bacon & leeks
cooked potatoes
Let's take a moment and write down our Intentions for the Week. Here are mine!