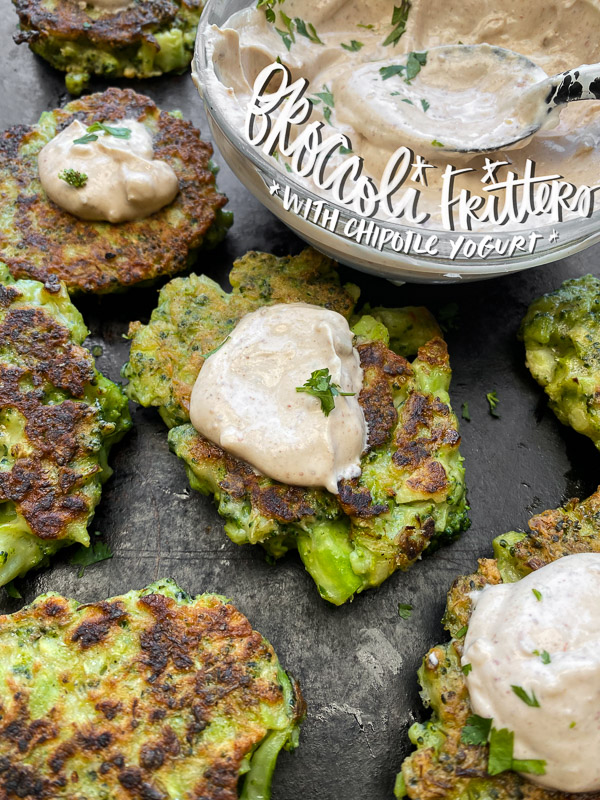 "This actually makes eating broccoli enjoyable," said my husband after finishing the last of the Broccoli Fritters with Chipotle Yogurt I made last week for lunch.
I've been desperate for a way to get my family to eat greens, so this recipe from my friend Jessica's latest cookbook, Everyday Dinners
could not have come at a better time!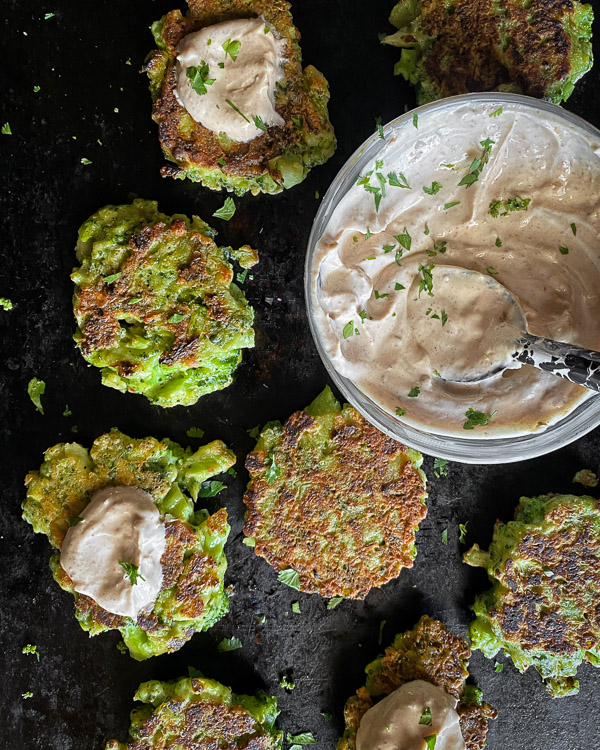 Broccoli is bound together with cheese, eggs, and flour and served with a chipotle yogurt dip. I'll definitely be adding this to my meal preps because they're so delicious for breakfast/lunch.