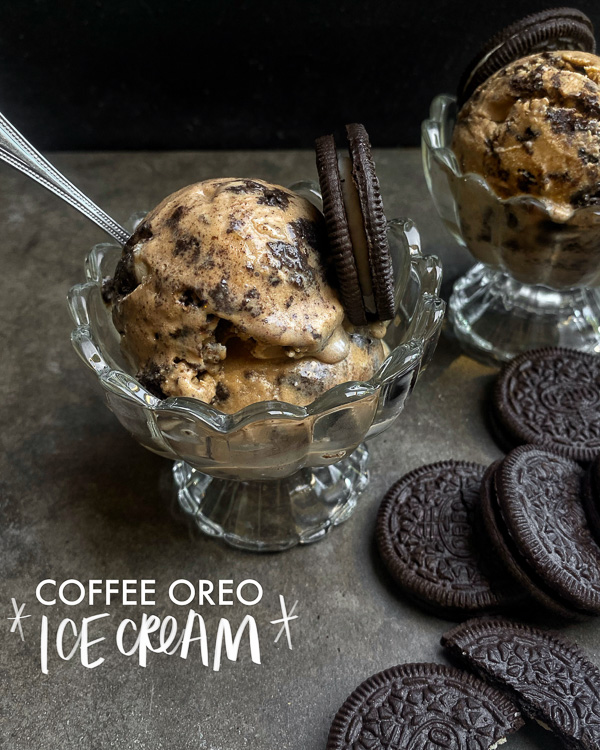 The other day I posted a photo from this wonderful ice cream shop on our trip back east asking which flavor you'd pick and was kind of shocked by how many people said Coffee Oreo Ice Cream because I didn't even SEE THAT FLAVOR. I was paralyzed by all of the choices!
View this post on Instagram
(For the record, I tried a scoop of Samoa and Biscoff & Coffee)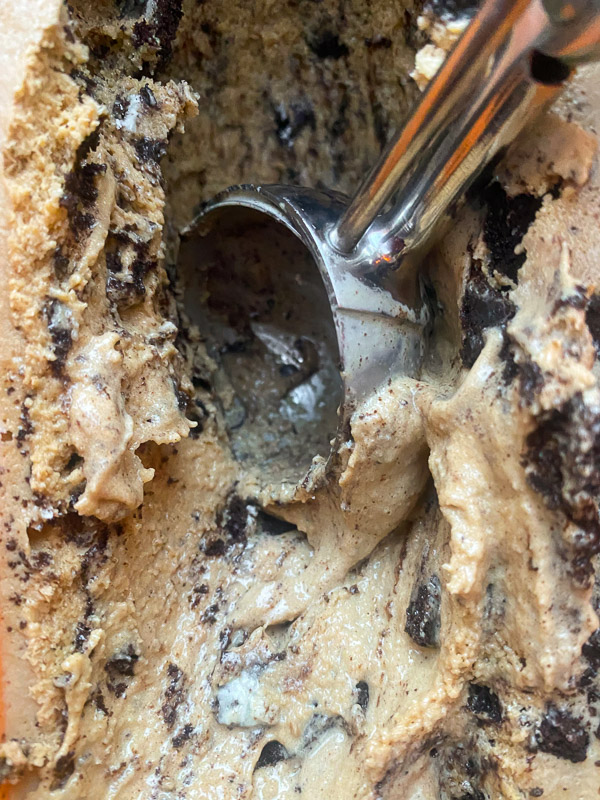 I probably would have picked Coffee Oreo Ice cream if they let me try it! This whole COVID thing has ruined the ice cream sample game. *big sigh*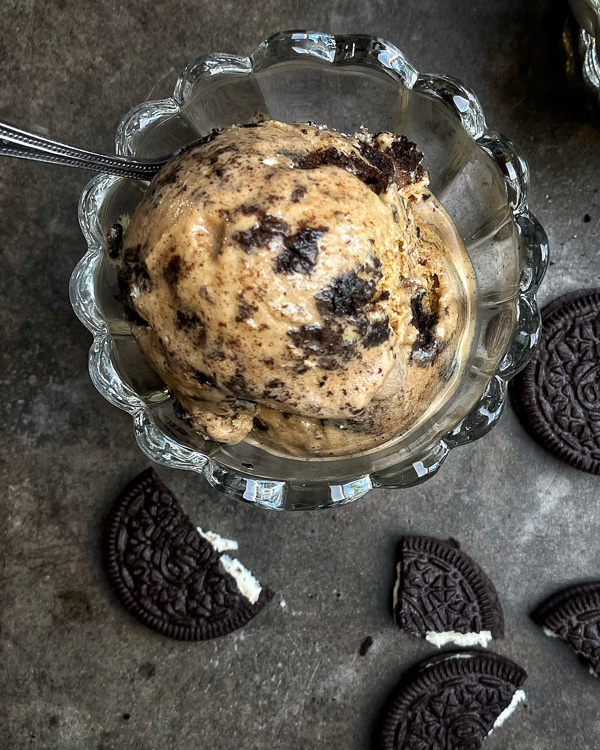 Do you know who loves both coffee ice cream and cookies and cream? COOPER! I figured we should celebrate the last week of Summer together at home with ice cream that everyone wanted to try.
MY FRIENDS, this recipe did not disappoint. My child gave me an unsolicited hug yesterday morning because I am awesome and make him Coffee Oreo Ice Cream just for fun! How awesome is that?!