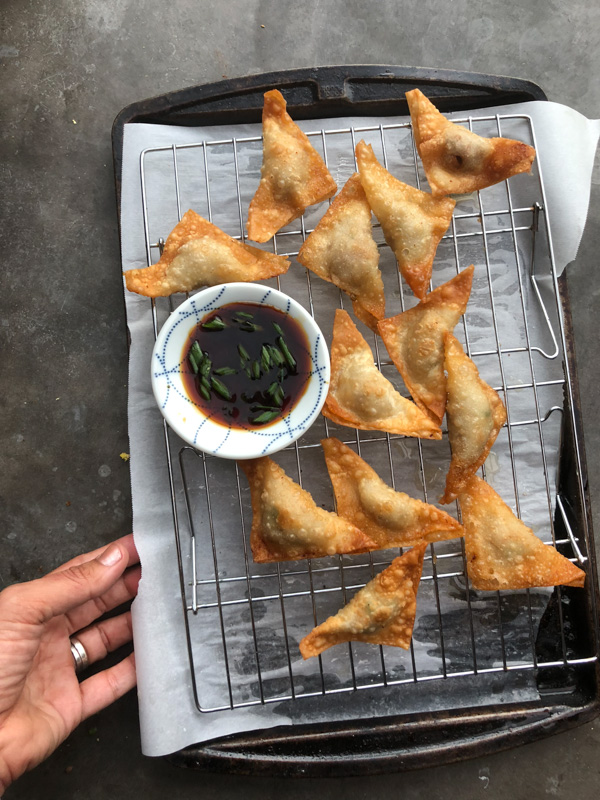 My kid devours dumplings, wontons and pot stickers. They're all a perfect vehicle for soy sauce….which is one of his favorite things. Instead of going out to a Chinese restaurant to satisfy our cravings, I made these Pork Scallion Wontons at home.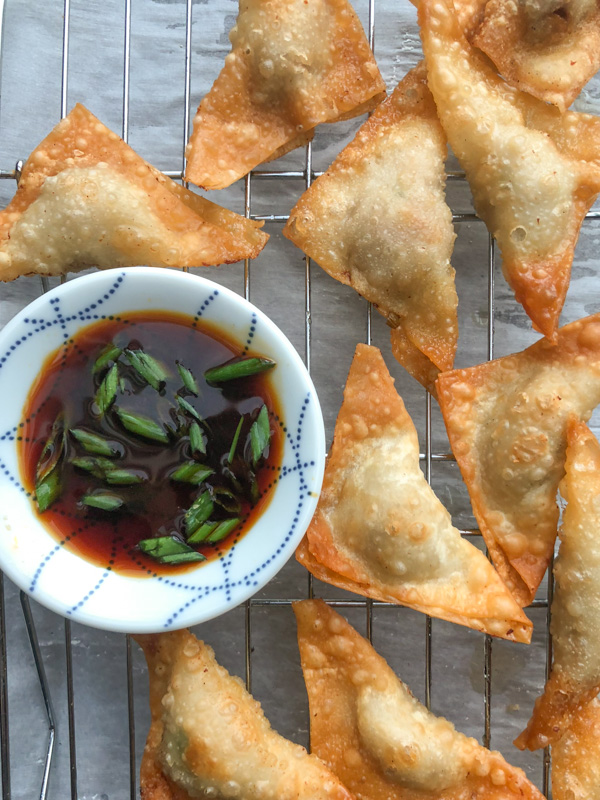 Appetizer turned dinner? SIGN ME UP.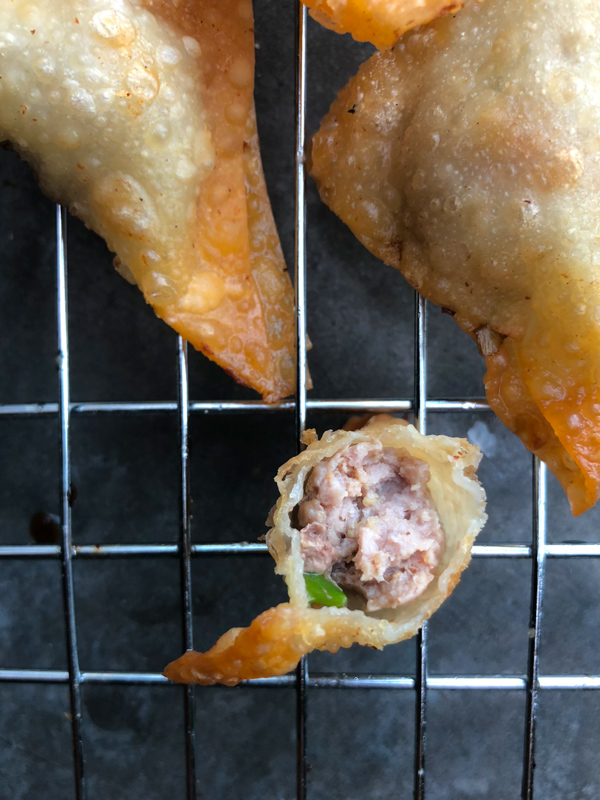 I can't wait to experiment with fillings!