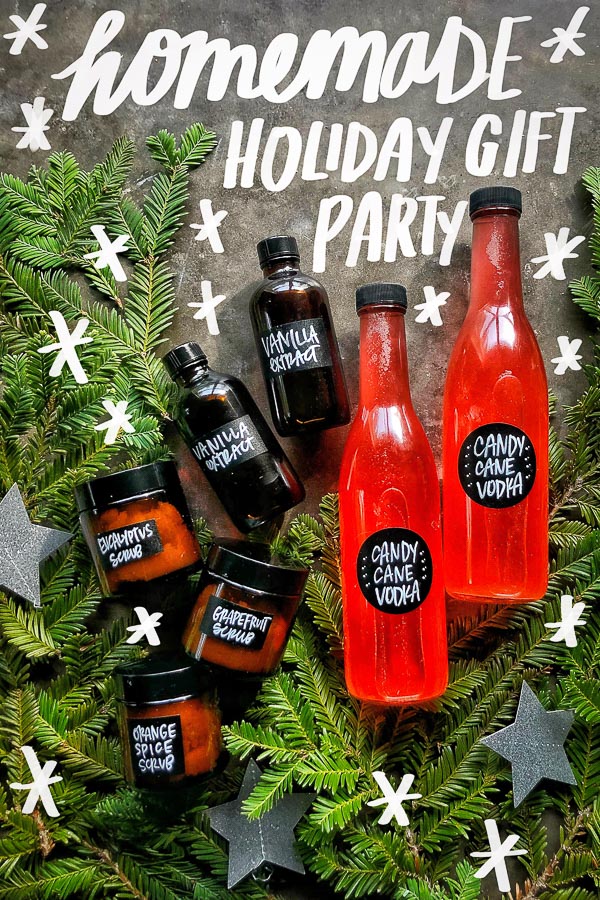 Last year, my friend Sonia and I put together the idea of a Homemade Holiday Gift Party as one of the auction items at Cooper's school.  Earlier this month I hosted the party at my house with the help of Nugget Markets. Let me show you what was involved in hosting the party!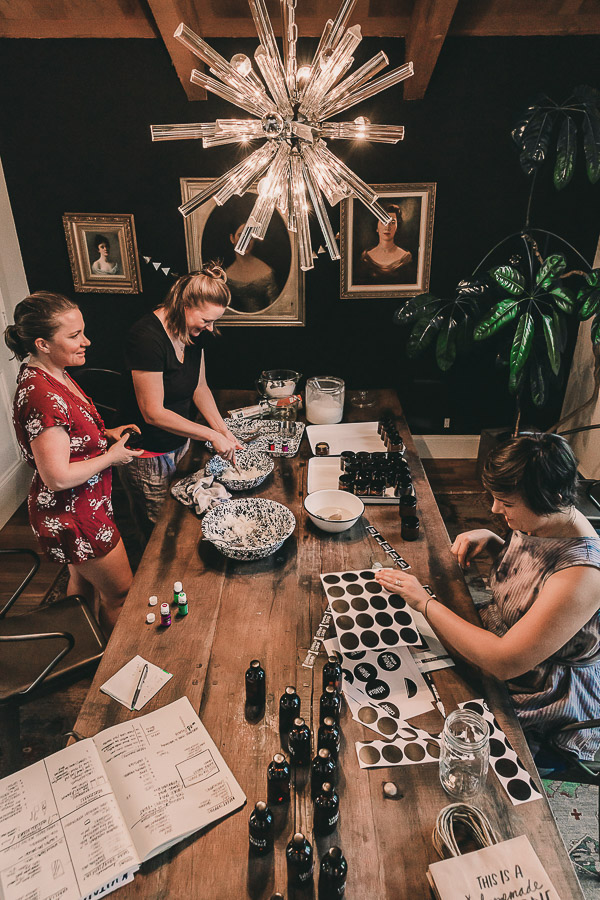 It all started with a flyer! This is what I made for our auction party so people would sign up.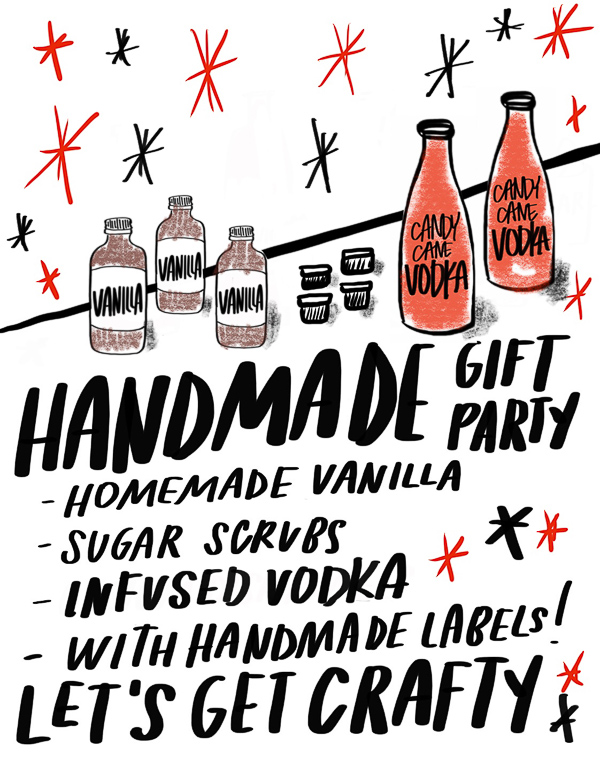 Questions to ask yourself before planning a party:
How many people can we accommodate?
What items should we make?
How long does it take to make said items?
Do items need time to set/cure?
What instruments/tools do you need for the party?
How many items will everyone leave with?
What will they take their items home with?
What will be on the grocery list?
Food/drink?
What does my space need to welcome guests?
If you're working with a friend, you can easily divide and conquer!