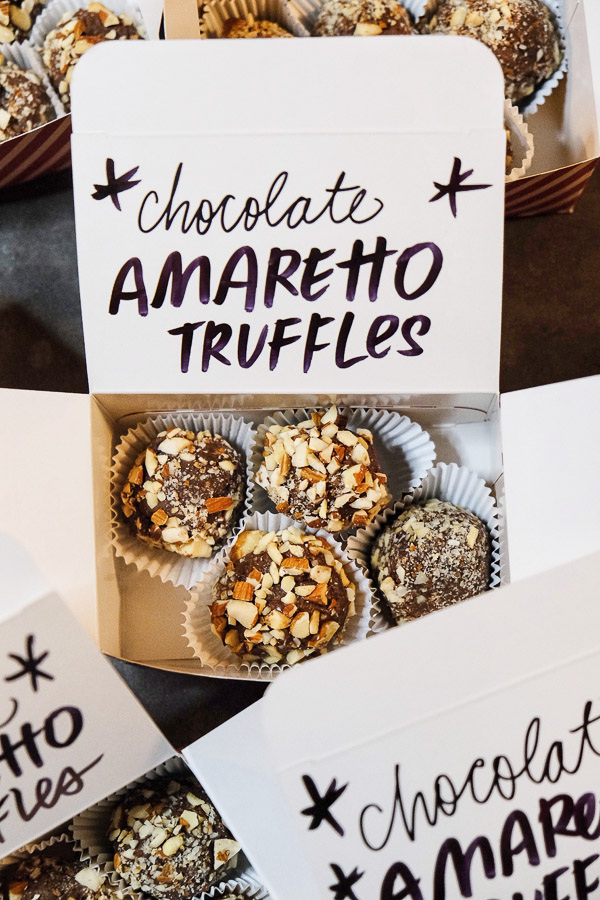 Are we in the holiday magic-making mood? No? Is it cuz we waited until the last minute to make some homemade gifts? Maybe! Worry not, I made these Chocolate Amaretto Truffles yesterday so I am totally with you on the last-minute gift making situation.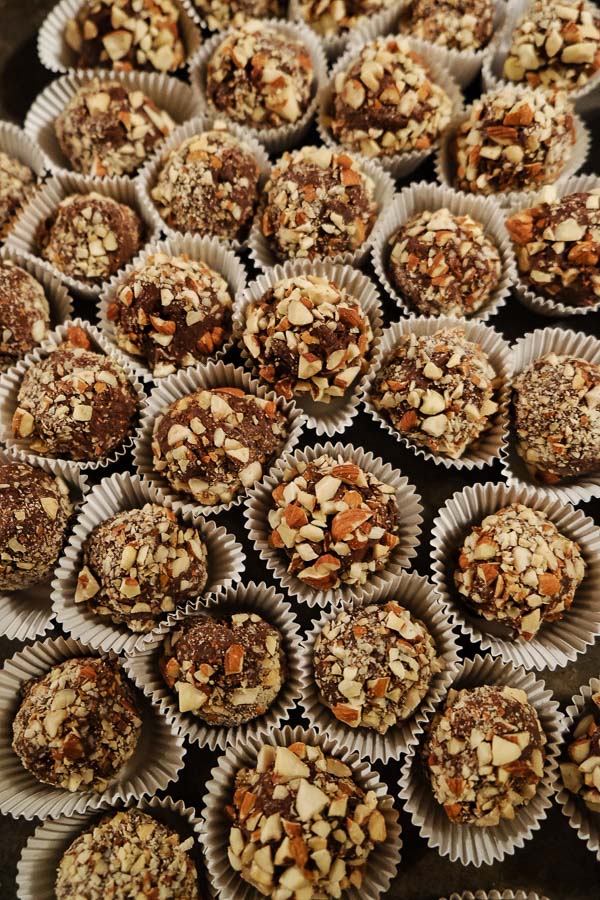 These truffles come together in a snap.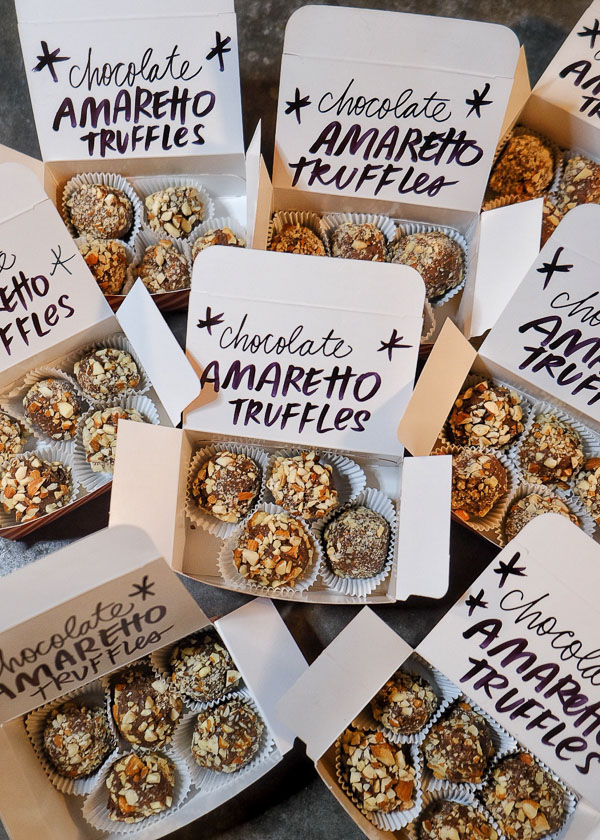 Excuse me while I hop in the car and drop these packages of almondy chocolate morsels off in my friend's mailboxes. I've got goodies to deliver!