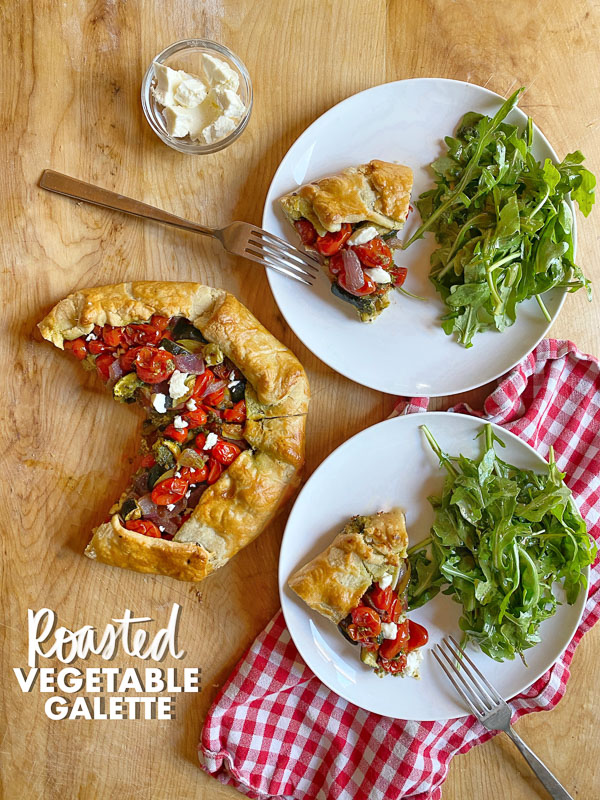 Do we call this Roasted Vegetable Galette or Roasted Vegetable Crostada? I added chimichurri so I'm not sure it's French or Italian.
We'll call it a galette because I can remember my Mom liking that word. Ok, now that that's settled, Roasted Vegetable Galette is what happens when I am not ready to give into autumn yet and I have the last of the summer vegetables piling up on the counter. Also, this is the time of year when I see all of the Trader Joe's pie crust and puff pastry and I decide to buy some on a whim. Your PSL is my pie crust.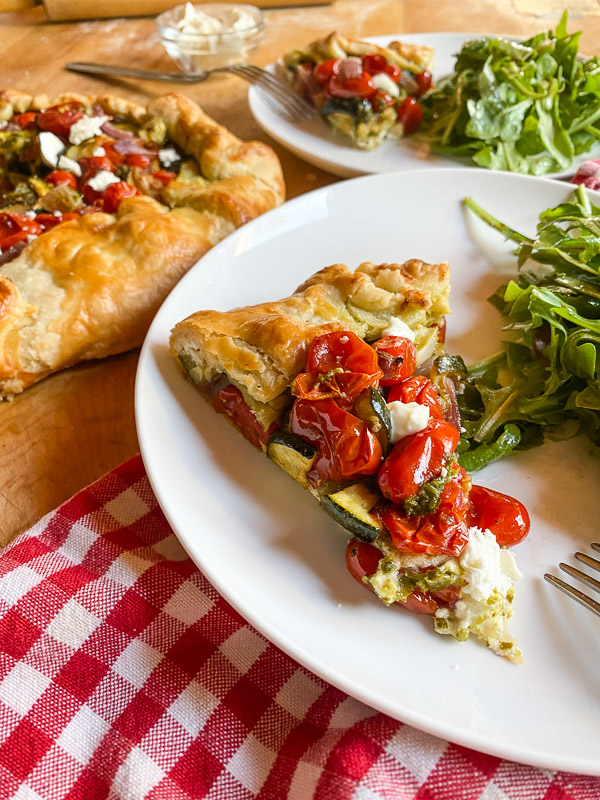 Speaking of pie crust. There's always a sense of hope when I have pie crust in my freezer. I don't always use it, but I like that it's there. It's like that container of baking soda we had in the fridge for like 5+ years when I was a kid. It's a familiar face in the fridge. If I'm not careful, it can be a crazy marker of time. A true blast from the past! It also gives me the power to make magic on a whim as long as I have not reached the time threshold.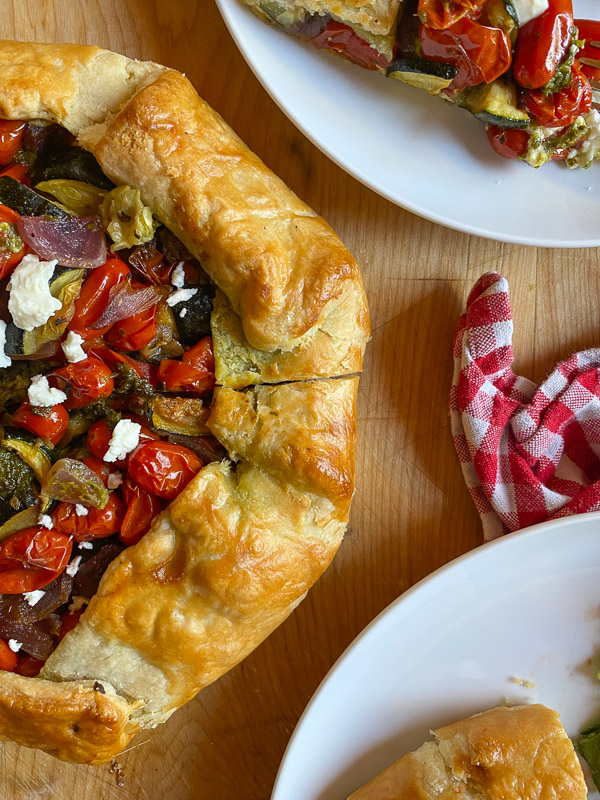 Serve it with a salad and you have a great breakfast, brunch, lunch, or dinner. This galette is great at room temperature too. Totally picnic worthy. But for now, it's my lunch.