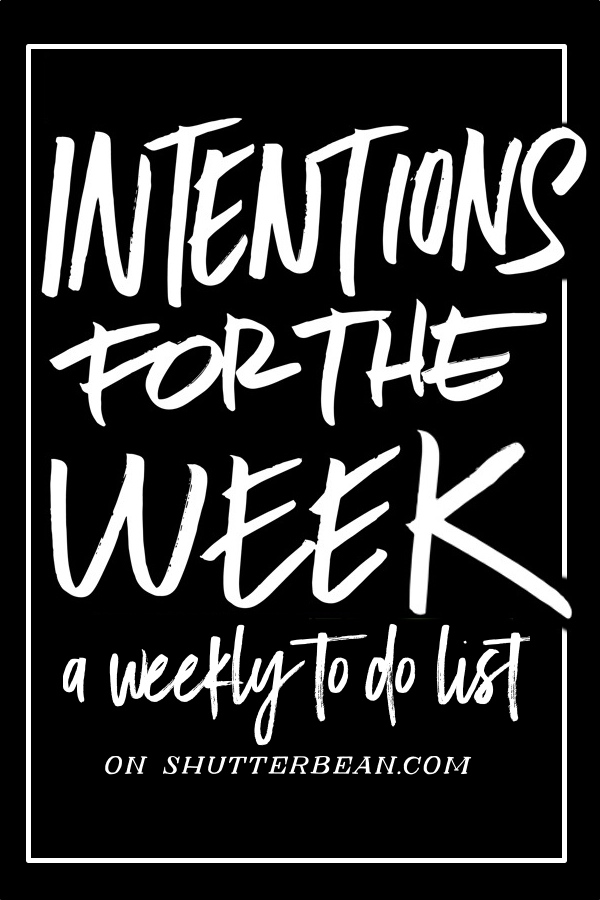 Intentions for the Week – Week 49 of 2020
Happy Monday, friends!
We had an introvert weekend in the Benjamin household. Didn't really leave the house and stayed in pajamas most of the day. Spent some time cleaning up the kitchen and getting rid of clutter. I put together this new produce basket shelf for our kitchen and put all bananas, apples, lemons, and limes in it and feel so much happier that I freed up counter space. Other than that, I was pretty wiped out all weekend. That's what happens after putting together Thanksgiving. All the energy goes into making magic and then it's done and I am absolutely depleted! I found a pocket of time to get another batch of orders out this weekend. We also took some time and went for a drive into the city to watch the sunset this weekend. It was nice! This week I am packaging up more Currently Workbook orders. THANK YOU!!! You are keeping me busy! Let's figure out what we are doing this week by making a few lists. Here are my Intentions for the Week!