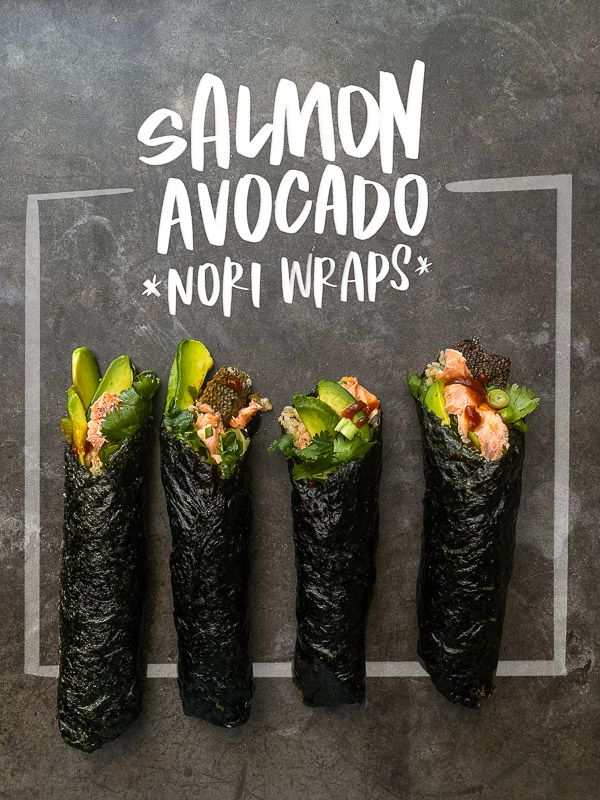 My friend Amanda sent me her new book- Simple Beautiful Food
and her recipe for Salmon Avocado Nori Wraps immediately went on the TO DO LIST.
Mostly because we haven't had sushi in a while and I've been CRAVING IT LIKE MAD.
Also, we could stand to eat something on the healthier side in my household during this quarantine situation. I've been doing too much baking…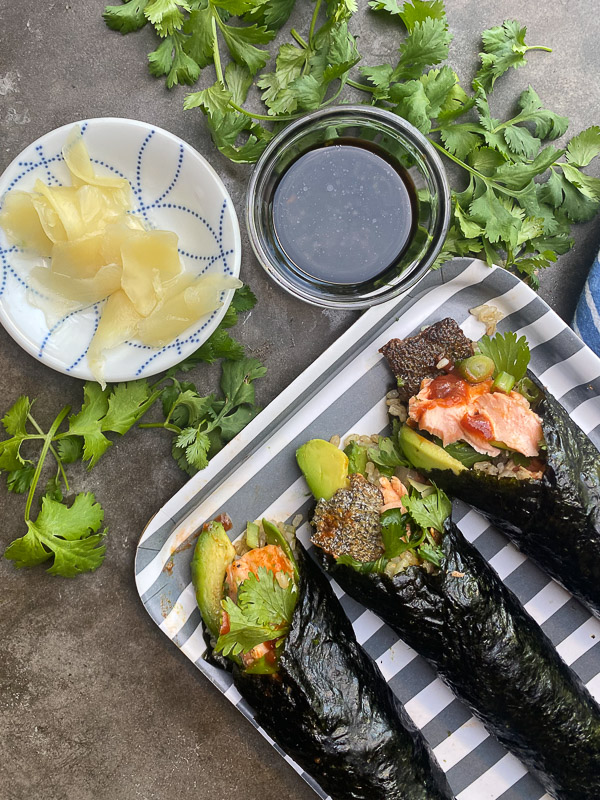 What I like about this recipe is that it uses cooked salmon. I made mine during Sunday meal prep with a batch of rice so this recipe was really easy to throw together on Monday night.
I suppose if you're not standing around styling it/taking photos of it, it would be a BREEZE.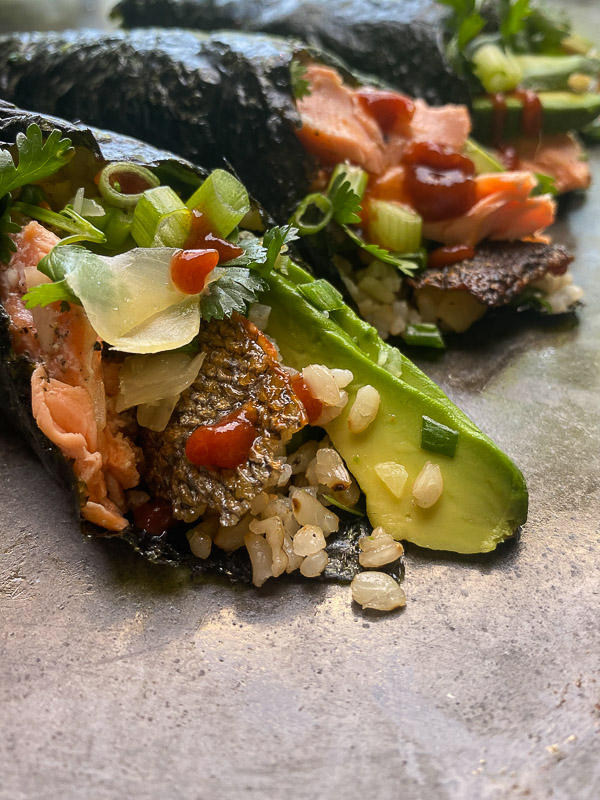 Thank you for reminding me what good food tastes like, Amanda. I'm so excited to have your new cookbook to inspire me to eat more Simple Beautiful Food.