Currently June 2023:
We are already into the first week of July. June was filled with stuff. Let's process!
When I write these posts I usually go back in time and research myself. I like to see how similar and different each year was. It also makes me freak out a little bit that time goes by so fast.
June means we made it through half a year. I checked in with the habits I've been building and shared them in my June pages.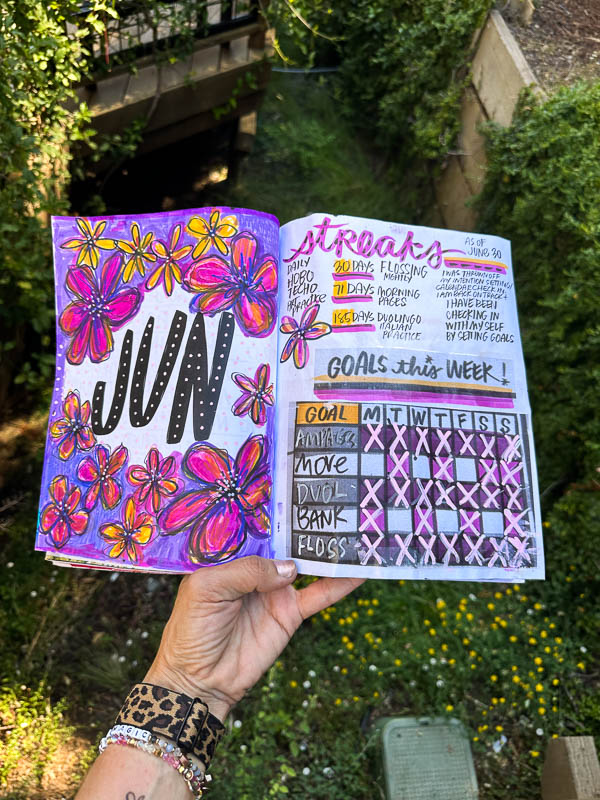 Look I made a video of it!
I enjoyed adding all the layers of colors to these flowers.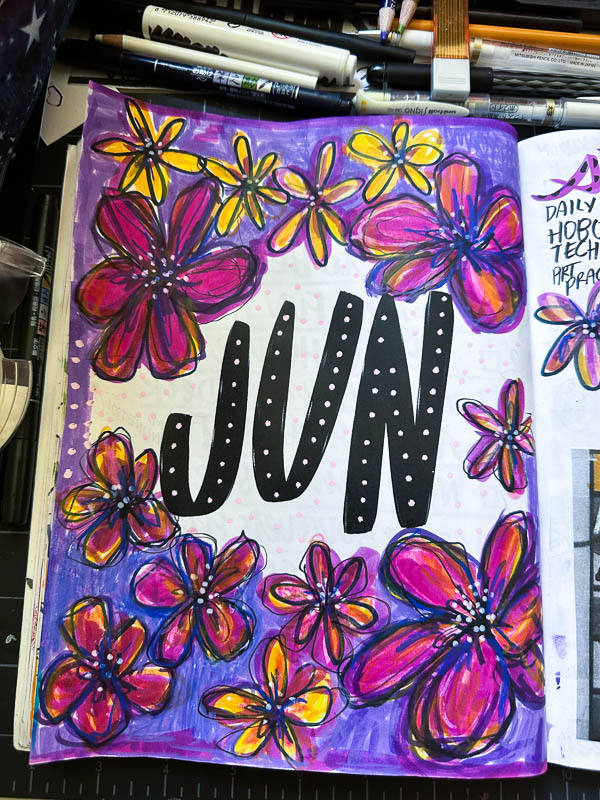 Streaks!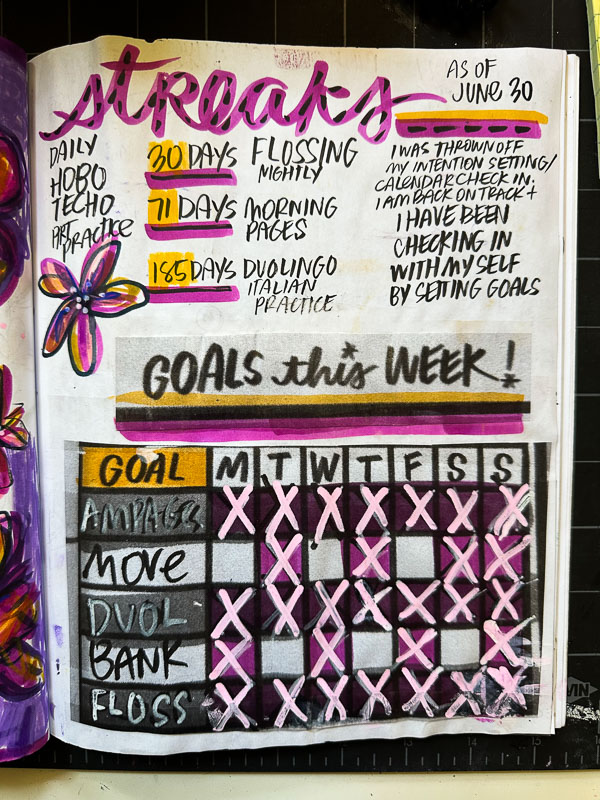 I also got back into tracking my weeks in my Intention for the Week calendar.
I was thrown off the practice because LIFE.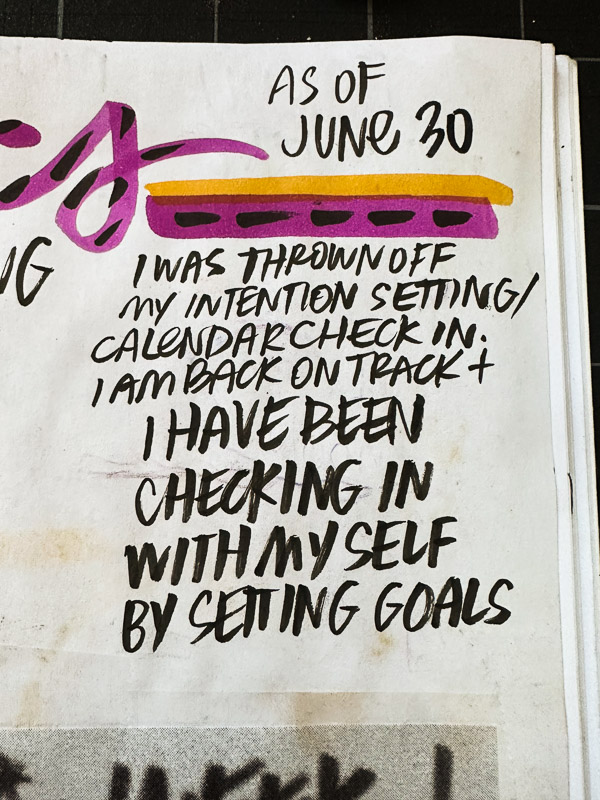 I used black gesso
for my Good Things pages. White paint pen on top and then colored them in with brush pens.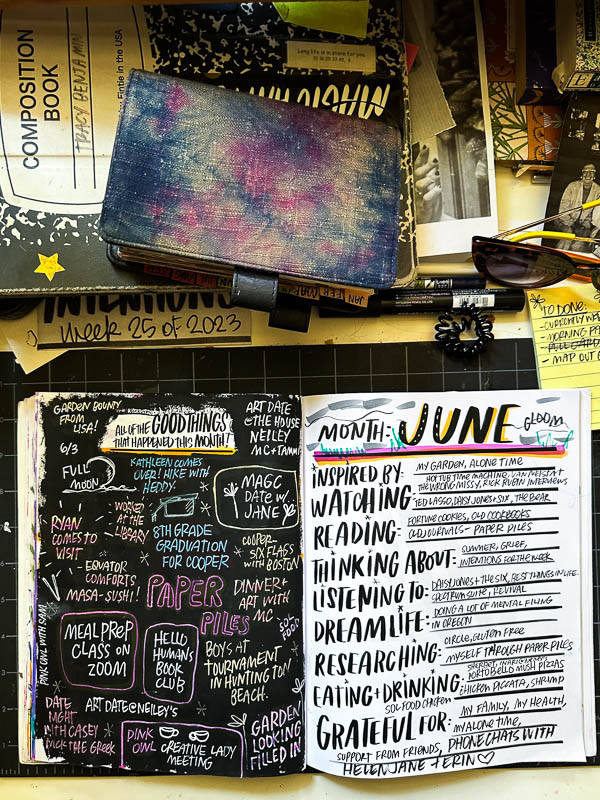 Breaking it down.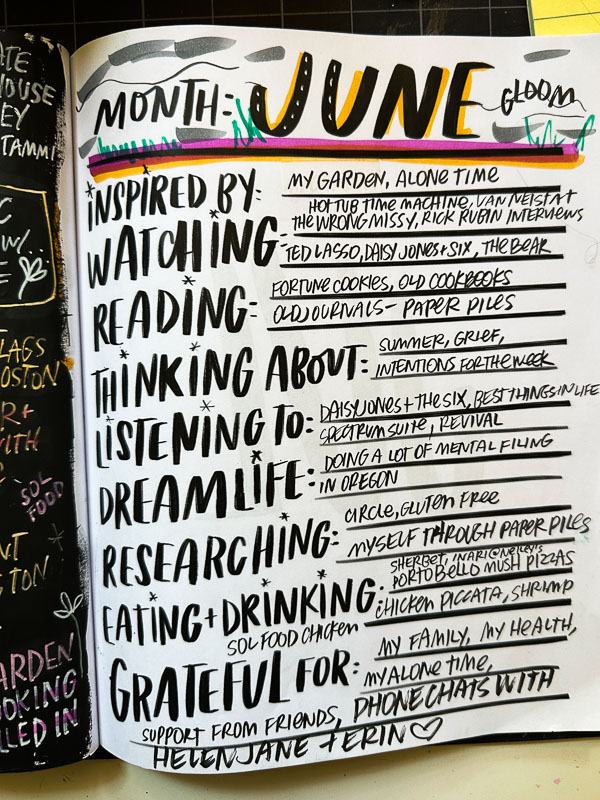 Let's get into it!