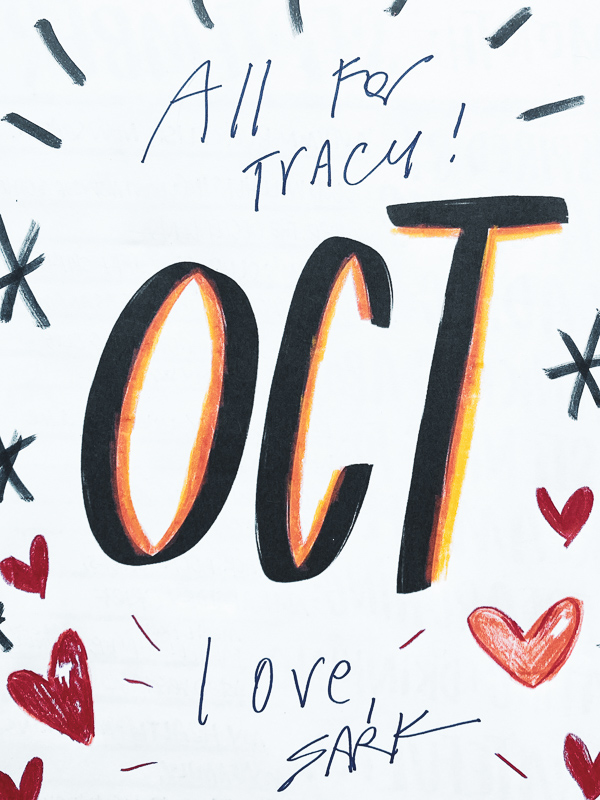 Currently October 2022
I feel like I say this every month, but holy cow October went by fast. A lot of stuff happened. A lot of socializing and a lot of deep healing!
Here's what I added to my currently workbook this month: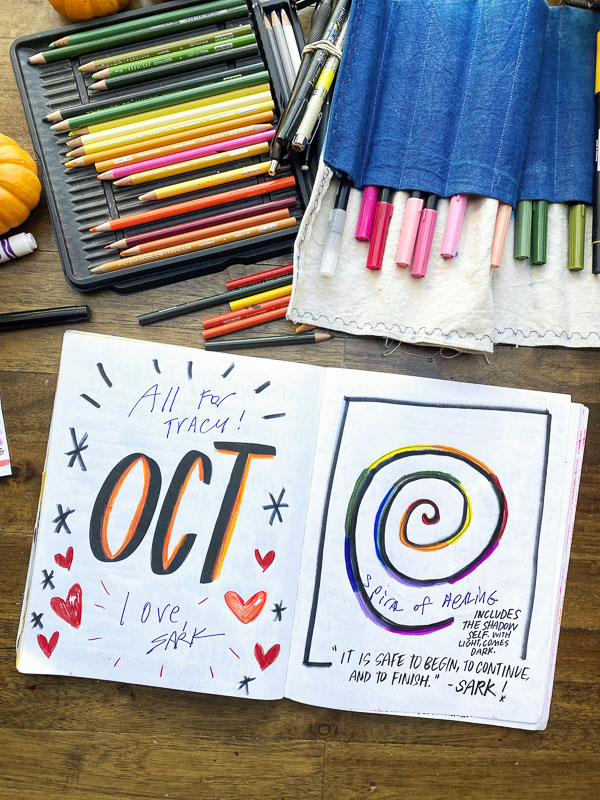 I met SARK at the writer's workshop over the weekend and I had her sign my workbook!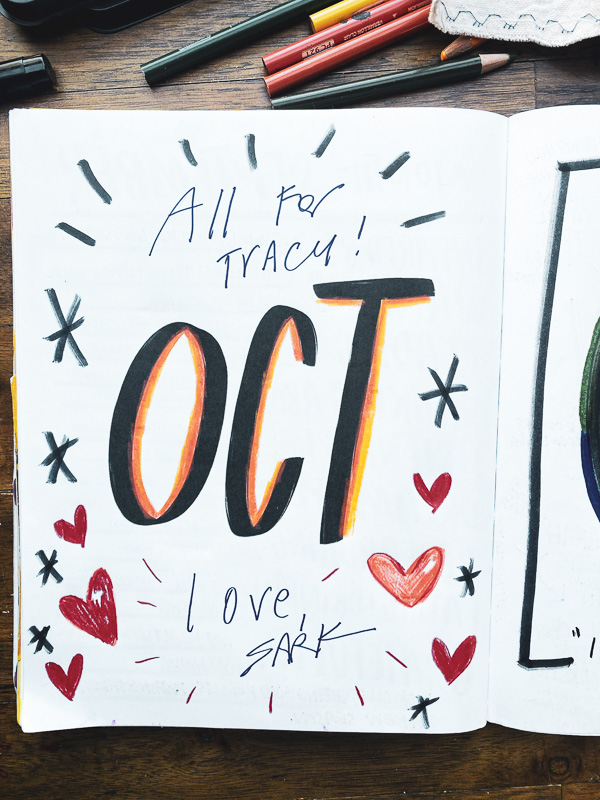 She drew the spiral of healing and I colored it in.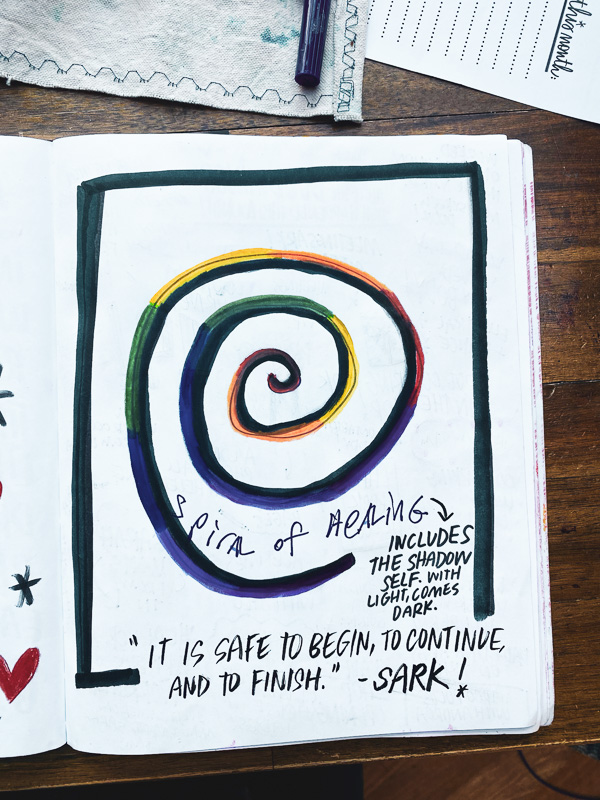 Some stuff in October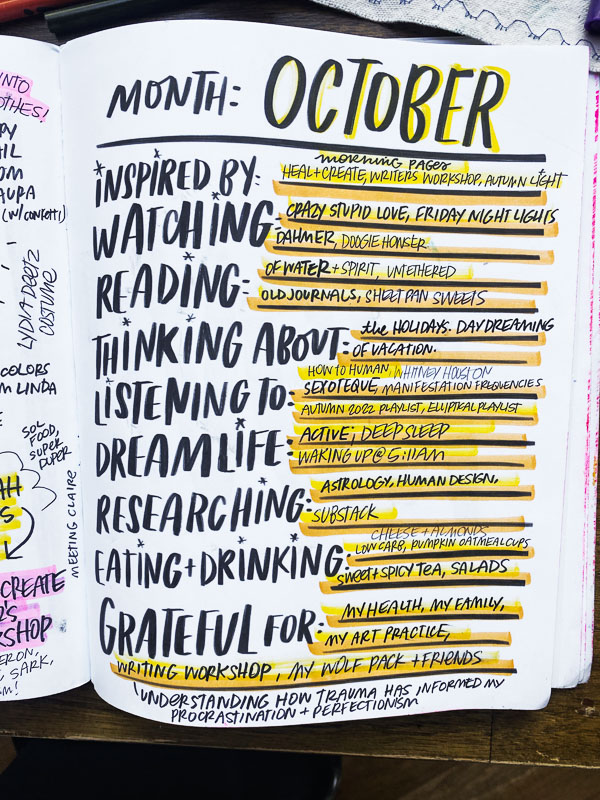 Good things happened.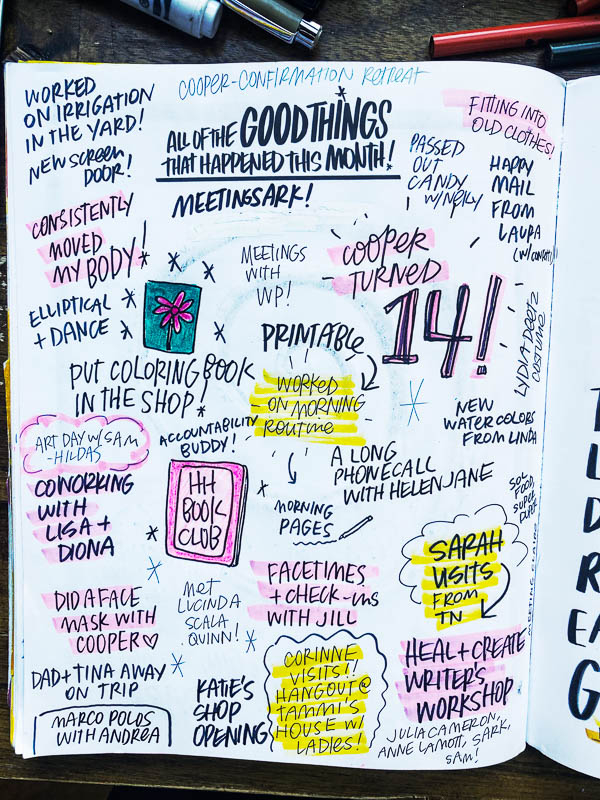 Let's break it down!