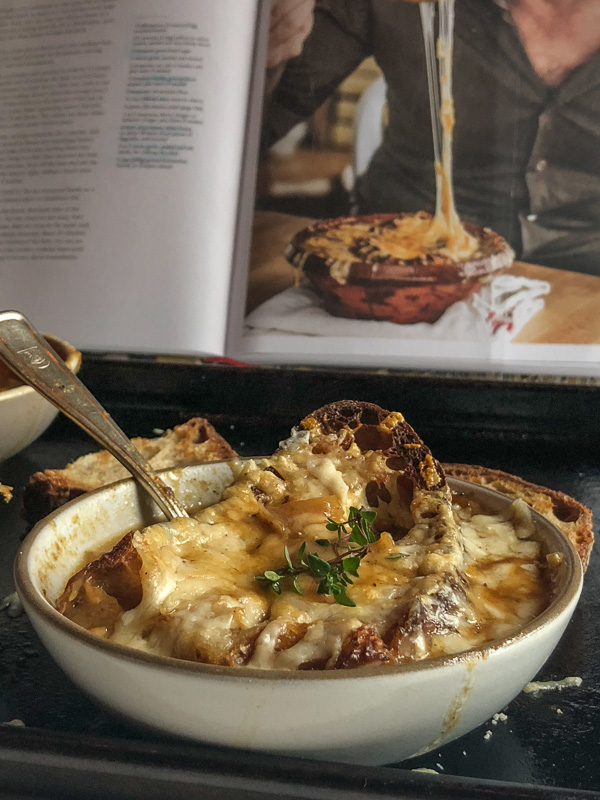 A recipe for French Onion Soup that doesn't require Beef Stock.
Sign me up.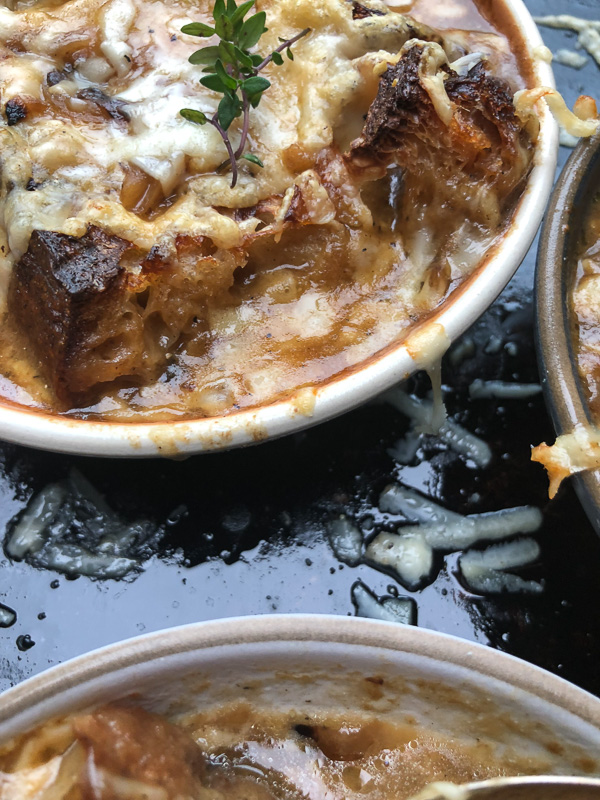 It's not that I don't like beef stock, it's just that you have to intentionally buy beef stock. I'm normally a chicken stock/vegetable stock only kind of gal. Beef stock is never really on my grocery list which means I never can make French Onion soup on a whim.
So now if the craving for French Onion Soup comes on, I can build the flavor profile with chicken stock and white wine.
COMFORT. SOUP. BREAD. CHEESE. MELTED. GOODNESS.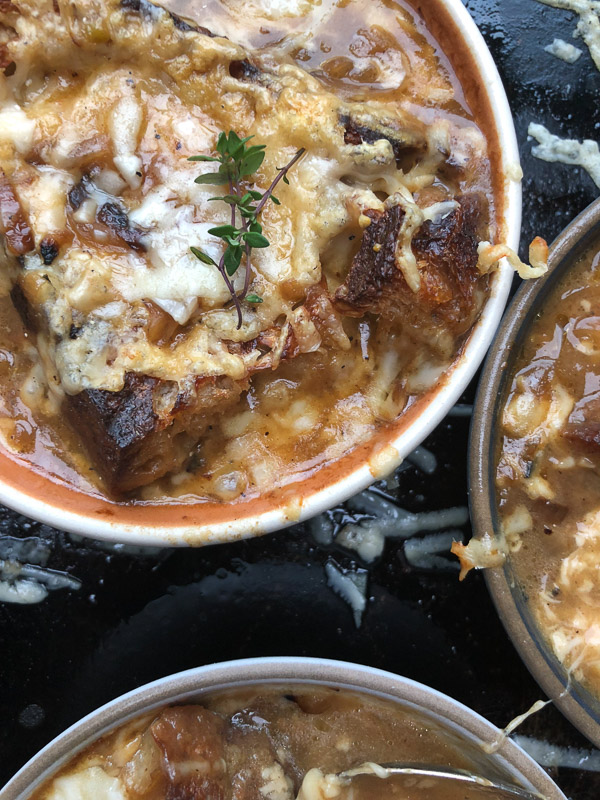 This soup is a gigantic hug in food form. David Lebovitz, you are (and always have been) my hero.