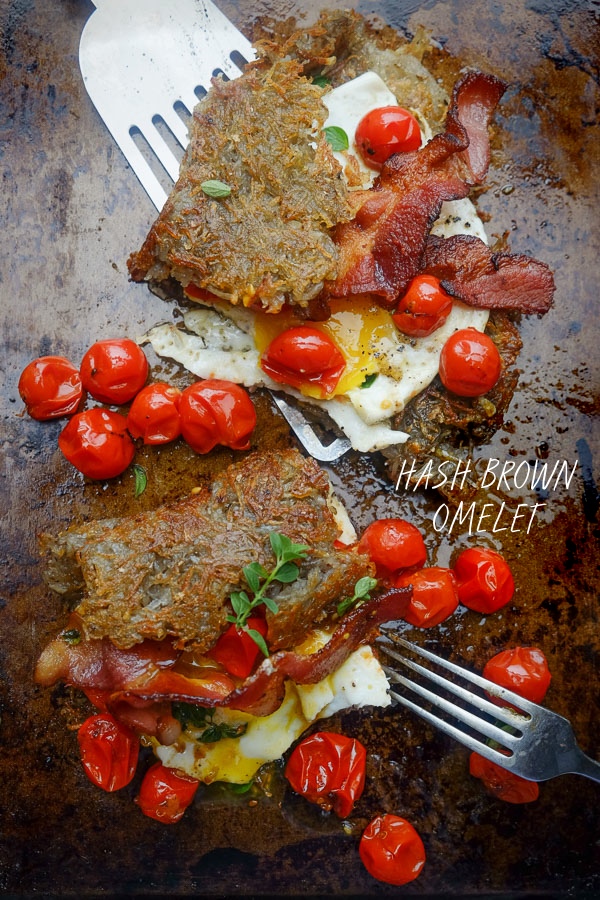 I am currently on day 21 of Whole30. ONE MORE WEEK TO GOOOOOOOOOOOOO. Seriously though, it hasn't been that bad because YOU CAN HAVE POTATOES ON WHOLE30 (now! apparently!).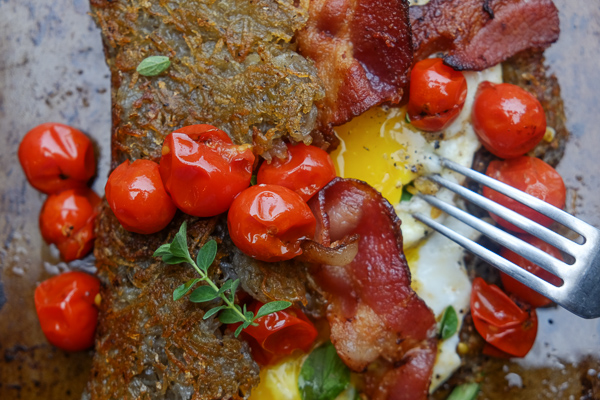 I've been trying to keep things interesting around here food wise. I don't want to burn myself out on anything, so I'm playing around with preparations. Eggs and potatoes for breakfast in all different ways. This technique of making an omelet out of a hash brown was pretty fun!  It's a little softer than my hash brown waffle situation. If you don't have a waffle maker, this Hash Brown Omelet is your best bet!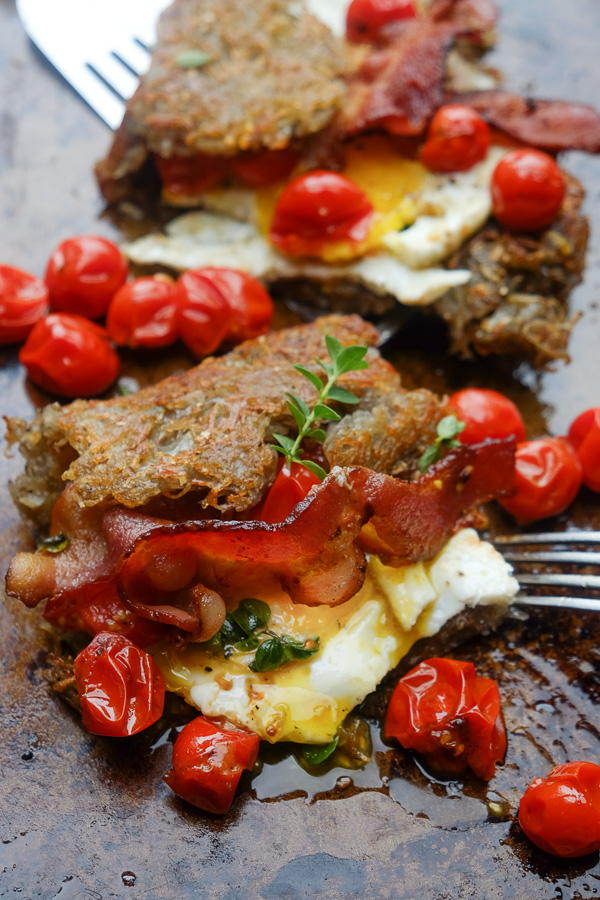 Inside that crispy/soft omelet, you have two eggs nestled in snuggly with strips of crispy bacon and blistered tomatoes with oregano. Whole30 doesn't looks so bad, does it now? Still though…. I was dreaming of cinnamon rolls all weekend.